Investor Procedures On Swap, Consolidation And Staking Options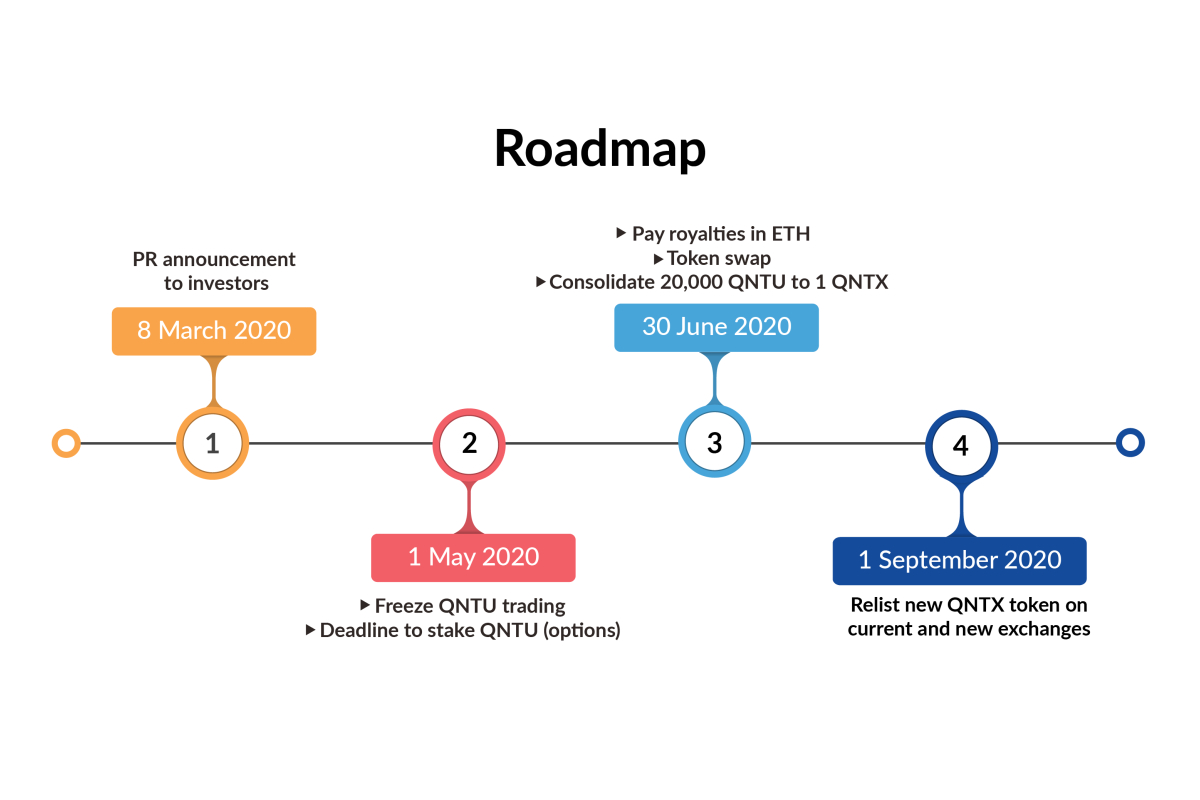 Reading Time:
2
minutes
 As announced on March 8th, 2020, Quanta is now ready to release the set of procedures to investors.
Swap into QNTX and Choose Staking Option
If you hold QNTU tokens and wish to either swap and/or stake them, do not sell your QNTU tokens thru your Crypto Exchange by May 1st, 2020. Use these steps to swap into new QNTX tokens prior to May 1st, 2020 at the ratio of 20,000 QNTU for 1 QNTX but note that these tokens cannot be redeemed until September 2020 or thereafter. Staking bonus and maturity will be 100% for 2Y, 50% for 1Y, 25% for 6M, 15% for 3M and 10% for 1M. Know Your Customer (KYC) will be performed before new QNTX tokens will be released for trading on or after September 1st, 2020.
Steps
Choose language by clicking country flag for ENG/JP
Register for new account or login as existing account holders
Complete registration details
Login with your email address and password
Transfer your QNTU tokens to your new wallet address no later than May 1st, 2020
Choose to only swap or to swap & stake for different maturity to receive token bonus
Receive new QNTX tokens after KYC and token issuance
Trade QNTX on or after listing date of September 1st, 2020
If you're encountering problems or have any queries, you may contact Quanta token support group at [email protected]
No Swap or Staking
If you do not wish to swap and/or stake, please sell your QNTU tokens thru your Crypto Exchange no later than final trading date of May 1st, 2020. If you sell your QNTU tokens, you will not receive any QNTX tokens and no staking benefits.
Royalties
Wallet addresses are being compiled for eligible token holders who will receive their ETH royalty payments in June 2020.
About Quanta:
Quanta is a pioneer in the development of blockchain solutions for gaming. In 2017, the company launched the first licensed blockchain lottery, fully utilising blockchain together with its NMI-certified random number generator, Randao, which is entirely built and operated on blockchain. Quanta's utility token, QNTU trades on six renowned cryptocurrency exchanges including HitBTC and Bit-Z.

Binance Smart Chain Funds Decentral Games Via its $100 million Accelerator Program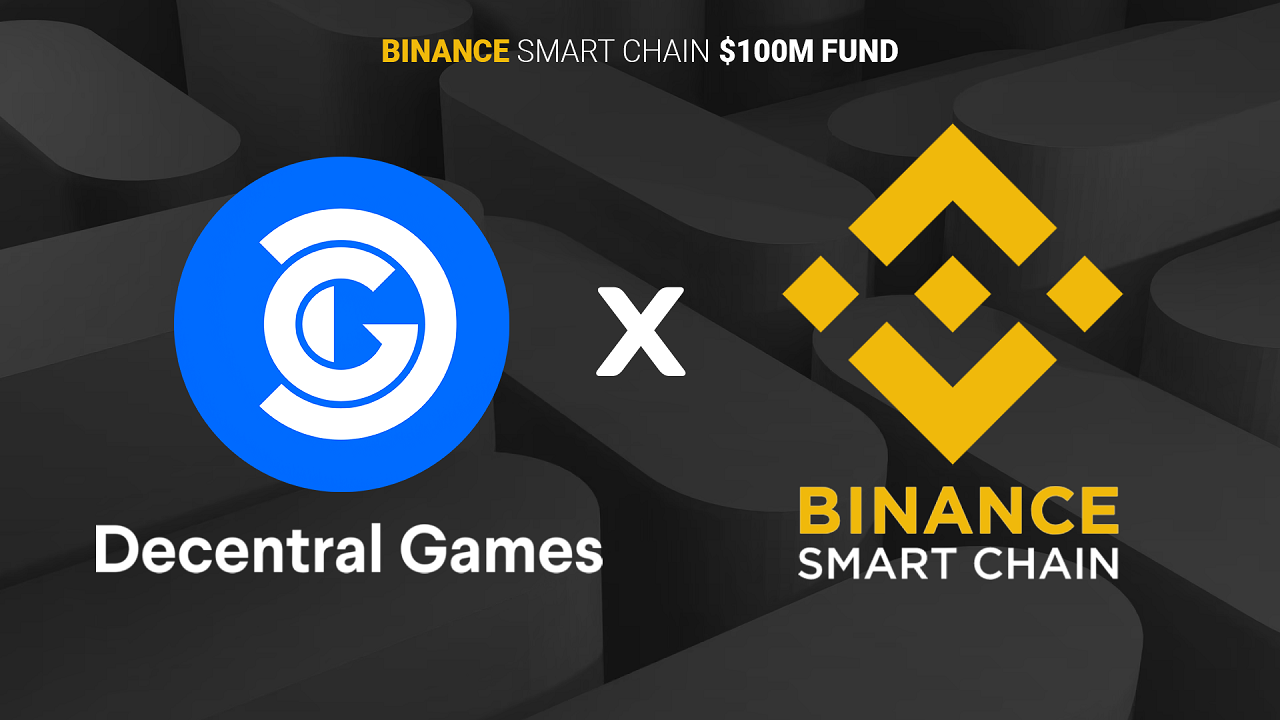 Reading Time:
3
minutes
With the newly garnered support, Decentral Games will usher in new innovations to expand the rapidly-evolving blockchain metaverse, Play-to-Earn Gaming vertical, and NFT markets on BSC.
Decentral Games (DG), a leading metaverse-native GameFi DAO has secured significant support and funding from Binance Smart Chain's $100 million Accelerator Fund.
Decentral Games, the leading play-to-earn platform and the disruptor to traditional gaming, will use the financial resources to usher in new innovations to expand the rapidly-evolving blockchain metaverse, GameFi vertical, and NFT markets on the Binance Smart Chain (BSC).
Binance Smart Chain's funding also enables Decentral Games to accelerate the creation of new games and features for its existing six metaverse venues with new venues and games lined up in the coming weeks.
Equally important is that this funding partnership exposes Decentral Games to Binance Smart Chain's millions of users worldwide and its more than 800 dApps, strengthening the long-term permanence of Decentral Games' play-to-earn economy. And with the ICE Poker product, Decentral Games' latest and much anticipated play-to-earn product designed to boost concurrent and daily players, Binance Smart Chain's scalability advantages will ensure users continue to enjoy the experience they've come to expect as GameFi grows in popularity.
"With Decentral Games paving the way for GameFi projects to connect crypto with entertainment, play-to-earn incentives models have a higher scope for better mass adoption," said Samy Karim, BSC Ecosystem Coordinator. Mr. Karim pronounced those words when announcing BSC's decision to fund DG. "In line with the investment, we will support DG and help it flourish in the BSC ecosystem."
"The Binance Smart Chain ecosystem bolsters a range of NFT, Infra, and GameFi projects that have accelerated the growth of crypto with a multitude of real-life use-cases," said Mr. Karim. "We're constantly looking to collaborate with projects that help new users navigate an easy point of entry into DeFi."
Decentral Games Founder Miles Anthony shared, "The DG team is proud to have Binance Smart Chain's support and trust in our bold vision for the future of entertainment and free play, EV-positive gaming in the metaverse."
The strategic investment in Decentral Games follows a series of other investments and partnerships that further show how strong the metaverse gaming project is and how much global interest it has garnered globally.
Industry giants such as Digital Currency Group, Polygon, Decentraland, Arca Funds, Hashkey, and Collab+Currency, along with the new addition of BSC accelerator funds, have strategically partnered with Decentral Games.
BSC's cross-chain ecosystem supports the seamless onboarding of projects bridging from Ethereum, leading it to become the fastest-growing DeFi chain by volume in recent months.
Experts have estimated that the traditional gaming sector is poised to see a 9.64% CAGR from 2021 to 2026. At the intersection of cryptocurrency and virtual gaming, a similarly prolonged growth trend is underpinned partly by innovations in the emerging play-to-earn movement.
As the BSC ecosystem boasts ongoing critical user growth, it avoids the risks associated with scalability-related bottlenecks, including high transaction fees. BSC users currently benefit from lower gas fees 20 times lower when compared to other leading blockchain projects. Simultaneously, transaction volumes have increased sixfold on Binance Smart Chain compared to Ethereum.
Founded in 2019, Decentral Games has become a premier metaverse project within a short timeframe. Its leadership in the metaverse gaming space has helped bring the popular play-to-earn GameFi model to prominence.
The model rewards players for their continued participation on the platform. This unique innovation has allowed Decentral Games to amass a loyal following of dedicated players all invested in the collective proliferation of the brand. And true to its mission statement, play-to-earn has created a direct pathway that enables Decentral Games investors to "be the house".
As new users are onboarded and begin to participate in the financial incentive structure offered by the platform, the growth of Decentral Games' user base effectively raises the aggregate value of the project's economy.
This year, Decentral Games has seen an outsized increase in demand for their immersive metaverse environments, enabling them to expand their product offerings and market segments. Decentral Games' foray into the nightlife space with the debut of a virtual nightclub venue, and the NFT space with the addition of a dedicated platform for digital assets, have both greatly expanded the value proposition of the overall DG experience.
InfinityGame Releases Its New Platform, the Lighthouse For Gamers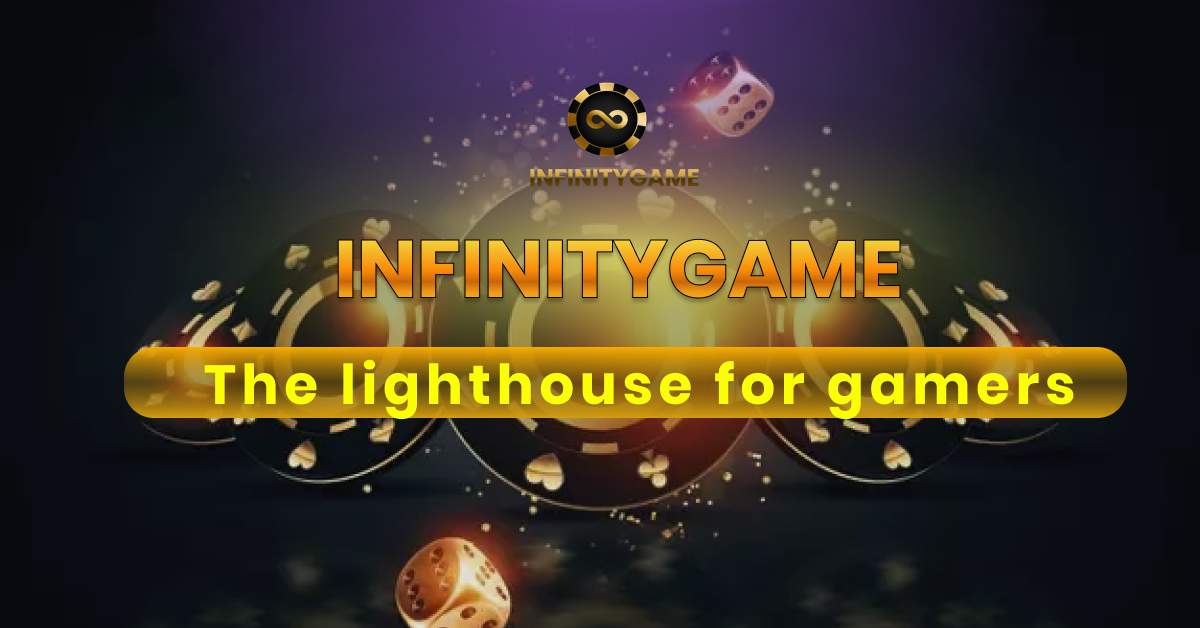 Reading Time:
< 1
minute
Recently, InfinityGame has released its new platform, the Lighthouse for gamers. InfinityGame is an open-source Decentralized protocol – built on Binance Smart Chain working as a lighthouse for gamers on Defi that enables them to enjoy the best experience when swapping, farming, staking and earning $IFG with addictive games.
In the midst of the word Gamefi was coined by blockchains and developers and the phrase refers to a hybrid of decentralized finance (Defi) and gaming activities are becoming popular. Infinity Game expects to redefine the gambling industry as one of the world's first permissioned and transparent high performance blockchain gaming ecosystems. As well as combining the knowledge of industry professionals in both blockchain and gaming in order to deliver an outstanding blockchain gaming experience for players.
InfinityGame token – IFG and the tokenomics
InfinityGame token, so-called IFG, has many features and privileges for its investors as the cryptocurrency of this blockchain-based gaming ecosystem. Infinity Game has a clear tokenomics for IFG to launch that builds the trust for the base-holders of the IFG tokens community.
Token specification
Name: INFINITYGAME
Symbol: IFG
‌Network: Binance Smart Chain
‌Smart contract: 0xbe3D73659bfB5084344dfdDCBcd22fdA7989c3dD
Max supply: 210,000,000 IFG
Total supply: 10,000,528 IFG
Token allocation
Foundation Reserve (burned token): 5,000,000 IFG (2.36%)
Airdrop Campaign: 4,000,000 IFG (1.9%)
Liquidity: 1,000,000 IFG (0.5%)
Gaming and Liquidity Mining: 200,000,000 IFI (95.25%)
Decentraland makes strategic investment in Decentral Games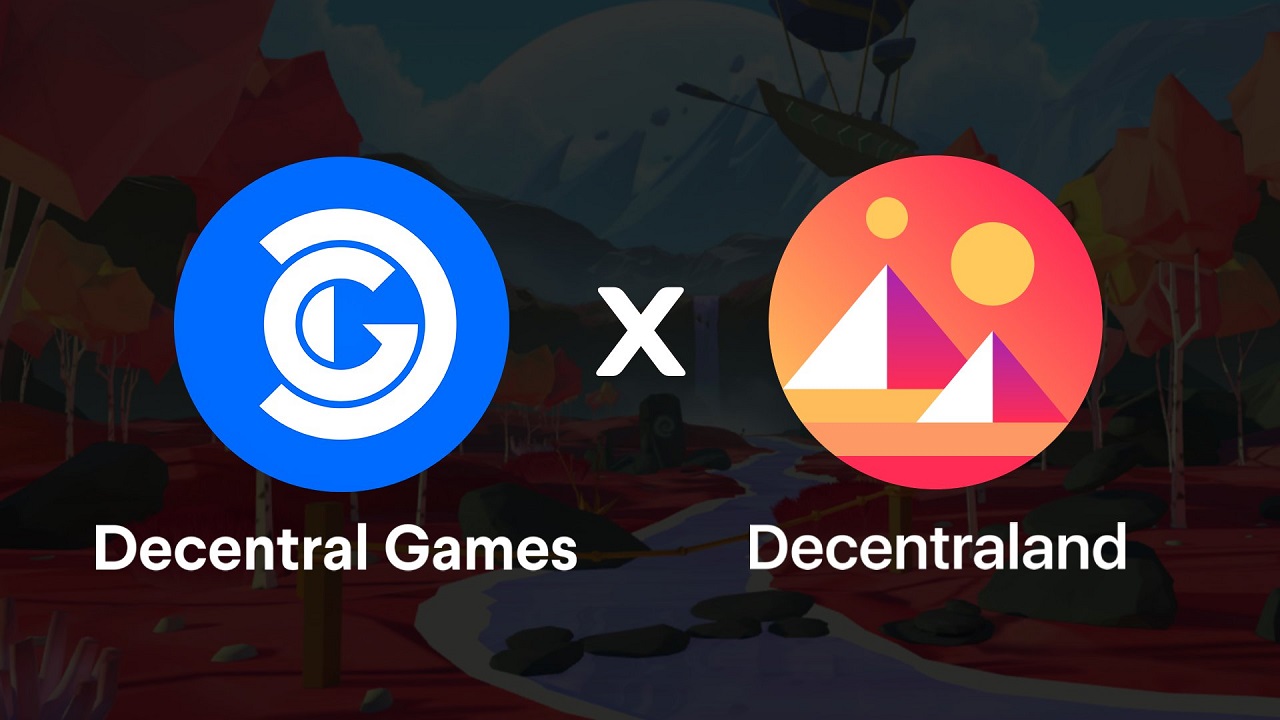 Reading Time:
2
minutes
Companies will deliver Play-to-earn Metaverse Poker, giving huge boost and driving interest and confidence in the disruptive gaming industry
Decentraland, the pioneering blockchain-based virtual world, has made a strategic investment in Decentral Games, a metaverse-native GameFi DAO, in a move that further shows increasing interest and confidence in the disruptive gaming platform.
The investment from Decentraland (MANA) in Decentral Games' (DG) native governance token $DG, an asset that allocates governance votes within the Decentral Games DAO (Decentralized Autonomous Organization) and its nearly $12 million in treasury holdings today, is aimed at helping the platform deliver free Play-to-Earn Metaverse Poker.
"The Decentraland Foundation is thrilled to support Decentral Games in its new play-to-earn gaming in the metaverse," said Agustin Ferreira, Foundation Lead at Decentraland Foundation. "The free play-to-earn architecture has undergone phenomenal growth of late, and we believe it will enable the Decentraland platform and the community to continue on the journey of decentralized expansion."
Mr. Ferreira added that "as a gaming pioneer in the metaverse, we believe Decentral Games is the ideal party to spearhead the next generation of play-to-earn."
The investment deal also represents a massive endorsement of Decentral Games' groundbreaking play-to-earn gaming architecture model that distributes tokenized financial rewards for everyday gamers' participation on the platform.
"This significant deal will enable Decentral Games to debut play-to-earn dynamics applied to a favorite household game, poker," said Decentral Games Founder Miles Anthony.
"Decentral Games is proud to have a trusted investment partner in Decentraland as we roll out metaverse play-to-earn ICE Poker."
Mr. Anthony added that "Decentraland has been a pioneer in building the first iteration of an open, decentralized metaverse, so it's a no-brainer to launch our Play-to-Earn ICE Poker there."
Decentral Games' innovative and on-point spirit in pushing play-to-earn gaming forward has generated recent investment from full-stack Ethereum scaling solution, Polygon, among other respected institutional entities.
In June, DG closed a $5-million funding round led by Collab+Currency. Since then, Decentral Games has continued to execute, bringing play-to-earn to fruition, and announced the new GameFi product, ICE Poker, the play-to-earn and NFT game in September.
Decentral Games has also previously worked with Decentraland. The gaming metaverse blockchain project developed several signature games for Decentraland on a white label basis before eventually establishing itself as an enterprise DAO.
After years of proving the use case for metaverse games within Decentraland's immersive virtual reality environments, Decentral Games is presently thrilled to take its tenured relationship with Decentraland to the next level.
$DG is the versatile, standalone token powering Decentral Games, providing players with a medium of exchange for gaming and governance and liquidity incentives unique to the platform. The model organically incentivizes long-term user growth and customer loyalty through the distribution of daily rewards, empowering Decentral Games customers with the ability to earn a new stream of income on the platform.
As Venture Beat has illustrated, play-to-earn gaming in the Philippines has yielded the potential for residents to earn three times the regional minimum wage. And market indications have clearly shown that play-to-earn is ready for meteoric adoption given its income potential.
Currently, Decentral Games runs multiple metaverse-based play-to-earn and NFT games, including co-branding and business-to-business (B2B) deals with the world's most iconic brands, including gaming giant Atari, Amnesia Ibiza (the temple of electronic music), and Bored Apes Yacht Club (the iconic NFT series).