X-Bet.co and BUFF.bet merge and fuel eSports betting IPO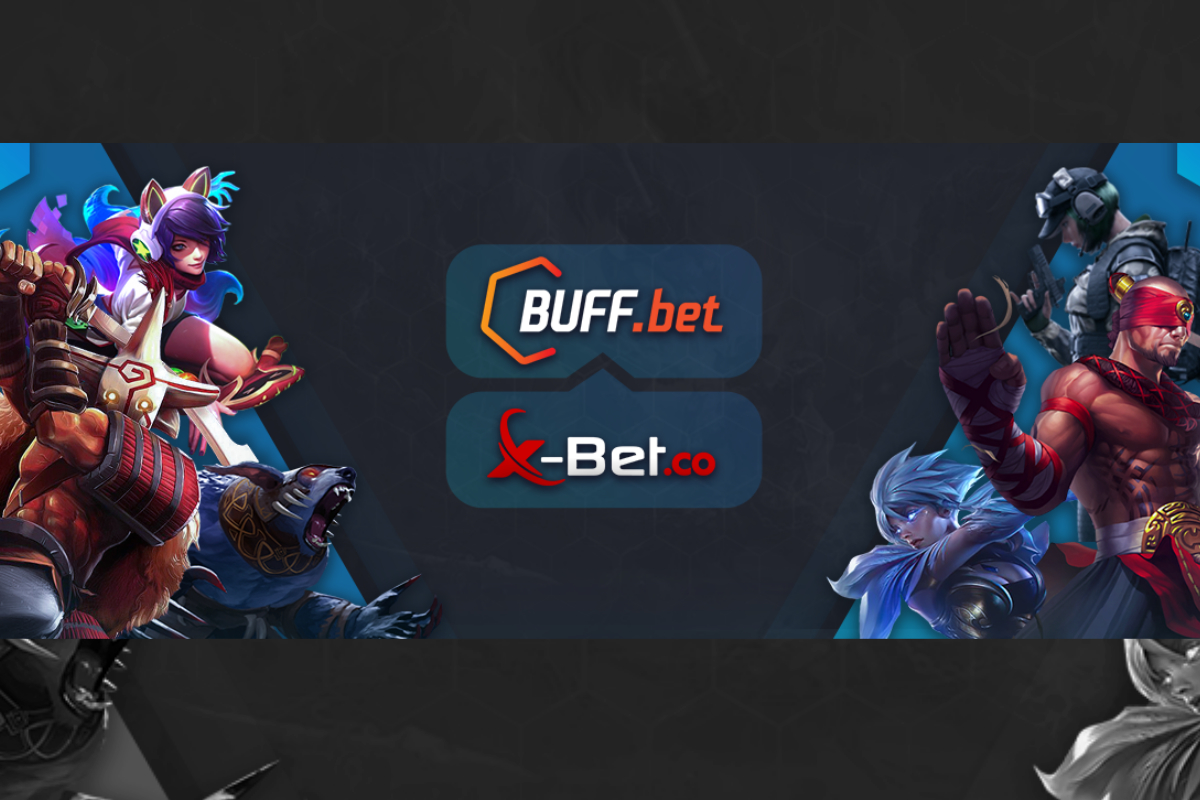 Reading Time:
2
minutes
The two eSports betting brands are merging due to a signed deal at the end of February between XB Systems, a start-up organization managing X-Bet.co and one of the strongest white labels of UltraPlay – BUFF.bet.
Since XB Systems operations began in May 2017, the company has grown rapidly within the eSports betting sector under the brand name X-Bet.co. BUFF.bet, on the other hand, is a standalone business affiliated with UltraPlay and powered by its advanced betting solutions.
For over three years XB Systems has been working closely with its platform provider UltraPlay. The effective management team of XB Systems and the surging growth rates on X-Bet.co in terms of betting volume and user numbers encouraged UltraPlay to take the next step and initiate talks to merge BUFF.bet with XB Systems operations and management. Due to the signed agreement, X-Bet.co effectively and fully takes over the management and operations, as well as the domain and all assets of the merged business. UltraPlay will remain the platform provider for the newly formed venture for the foreseeable future.
Mario Ovcharov, CEO of UltraPlay commented: "We believe that X-Bet.co and BUFF.bet will form a great synergy together. With the two sites joined forces and the experienced management team of XB Systems firmly in place, BUFF.bet will undoubtedly go from strength to strength becoming one of the leading eSports betting operators worldwide".
Daniel Miller, CEO of XB Systems said: "The merger is an absolute recipe for success and a win-win situation for everyone. Under the BUFF.bet brand we are targeting a major slice of the global eSports market. With our unique proposition of media portal and eSports betting site powered by UltraPlay's data and betting solutions, we are certain that our market share will grow massively over the next 24 months".
The newly formed organization will come under the name of BUFF.bet and will incorporate the two brands' vision of providing the ultimate eSports betting experience.
A major contributing factor in this success story has been the close collaboration with Swiss-based firm Raptor Consulting GmbH, which has accompanied XB Systems since its foundation specializing in the capital raising for the company.
Furthermore, the acclaimed international financial boutique JP Capital Investments Ltd., with its wealth of experience and exclusive network, has been assigned as partners in the upcoming IPO of XB Systems.
eSports' Growth Boosts Video Game Industry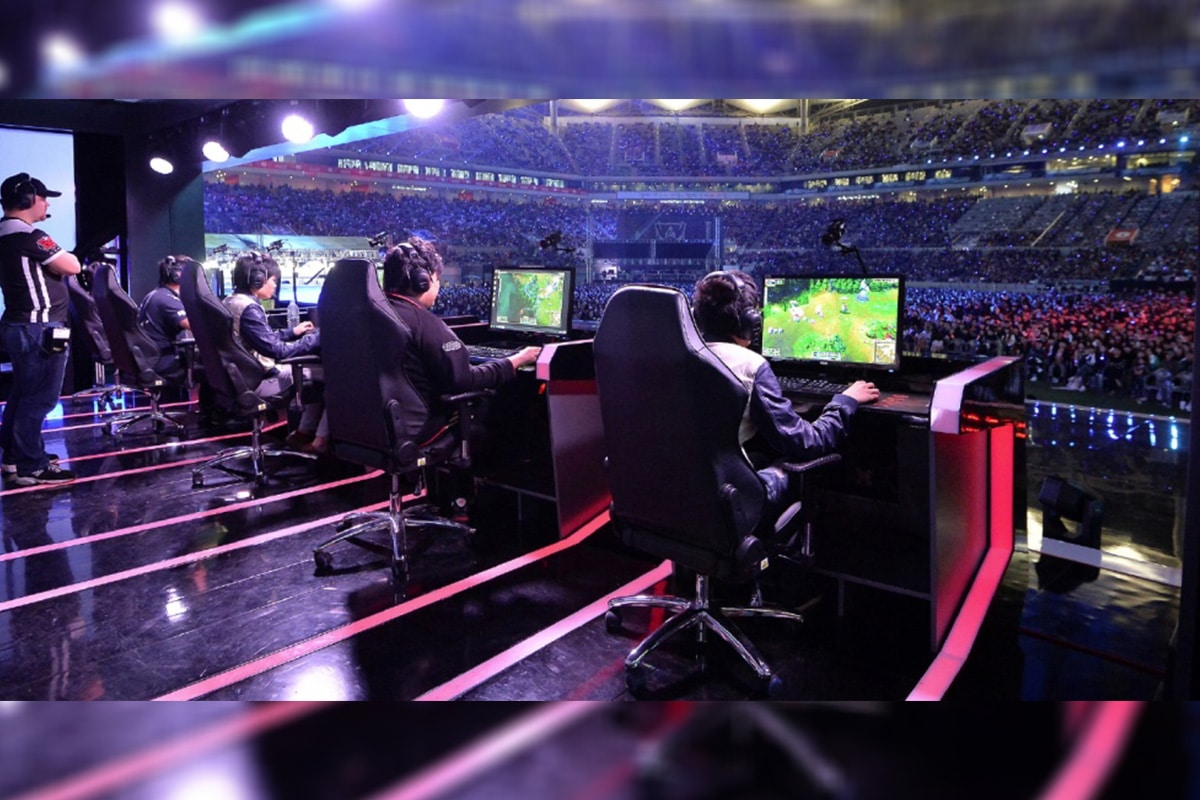 Reading Time:
< 1
minute
The growth of esports, especially its infrastructure development, could fuel a new wave of success in the video gaming industry.
Michael Rubinelli, the current CEO of the online esports platform Mogul and former executive at Electronic Arts, Disney and Midway, said about the growth:  "Video Gaming revenue has the very real potential to be a trillion dollar business over the next ten years.  One of those drivers of growth is esports. Interactive gaming is the largest entertainment revenue generating vertical in the world earning more than box office and music sales combined."
It is not an isolated statement. Esports platforms are looking for additional revenue options, as they seek further growth. FansUnite Entertainment Inc has recently acquired Askott Entertainment Inc.
The award-winning Askott Chameleon Gaming Platform is a tool that allows the platform partners to launch their very own esports betting platforms.
Scott Burton, CEO of Askott Entertainment, said:  "As a leading provider of B2B betting solutions in the esports market, we are pleased to announce this integration with The Ear Platform which will serve as an additional revenue stream for our partners and a highly scalable channel partner for us. With the addition of 6,000 casino games, our partners are now in a position to provide additional betting options for their customers while providing a larger product offering to increase customer retention and the lifetime value of each unique user."
RTSmunity strengthen their position on the european market with forBET partnership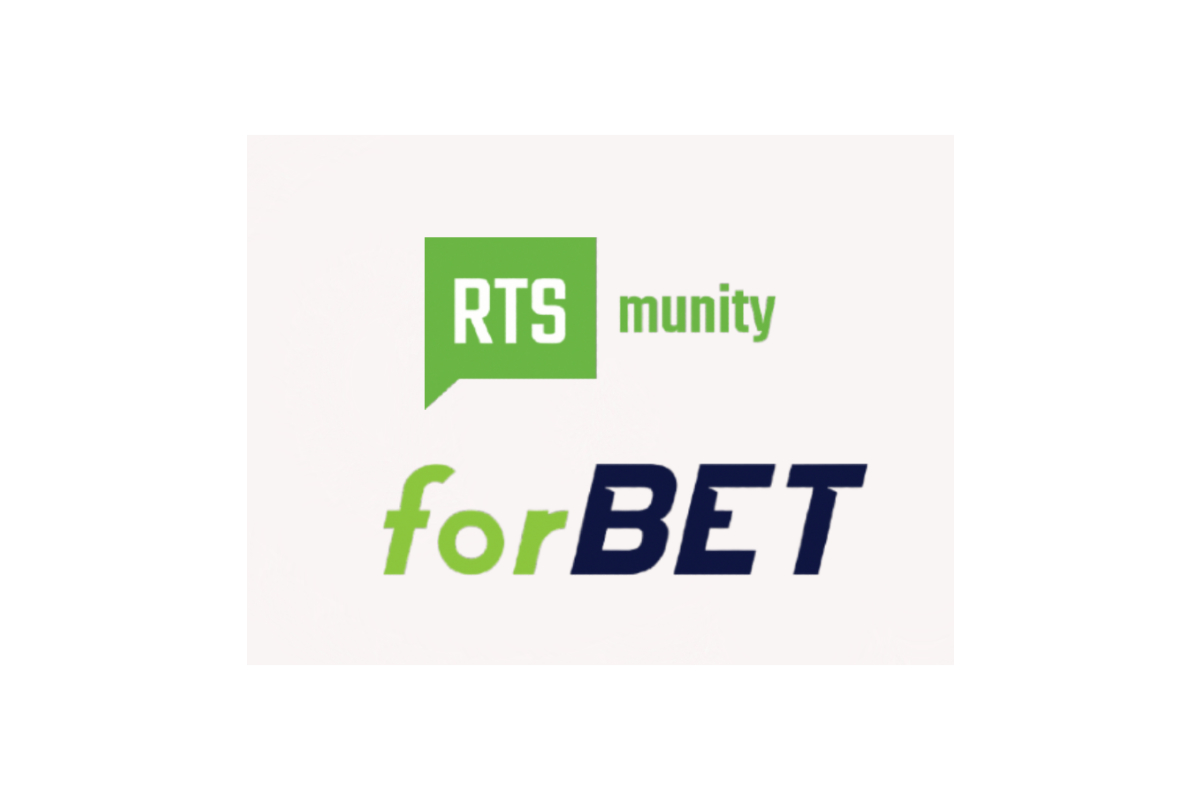 Reading Time:
< 1
minute
RTSmunity, esports odds and trading provider, continue their expansion on european betting market with new partnership. The new cooperation with polish sportsbook operator forBET comes in a time where many major sports are facing problems, and esports are working as a stable stream of revenue. Customers of forBET will now be able to experience the top esports offer, improved in every measurable aspect – number of markets, uptime, odds.
The partnership between RTSmunity and forBET confirms the strategy that RTSmunity outlined earlier this year, which is continuous expansion on the european market, combined with new partnerships in the US and LatAm region. With many sportsbook operators looking to esports in a new new perspective, forBET demonstrated ability to be fast and agile company, by quickly enhancing their esports betting offer through RTSmunity odds feed.
Pavol Krasnovský, CEO of RTSmunity, said: We are very happy to start a new partnership with forBET. They have been able to succeed in very competitive betting market in Poland, and bringing their esports offer to the top level is the obvious step forward. We are very confident in our solution, and we have demonstrated that we are able to make esports a growing stream of revenue for sportsbook operators.
Petr Pacinek, General Director of forBET, said: The cooperation we have just started is a clear signal of the way we have chosen – continuous improvement of our offer, in order to support growth of our market share. Esports betting is still a developing industry, but already very competitive, and you can't succeed without having the best offer. That's why we have chosen RTSmunity to be our new partner, and we count on them to bring us to the top.
ESL and DreamHack Enter Three-Year Media Rights Deal With Omelete and Globo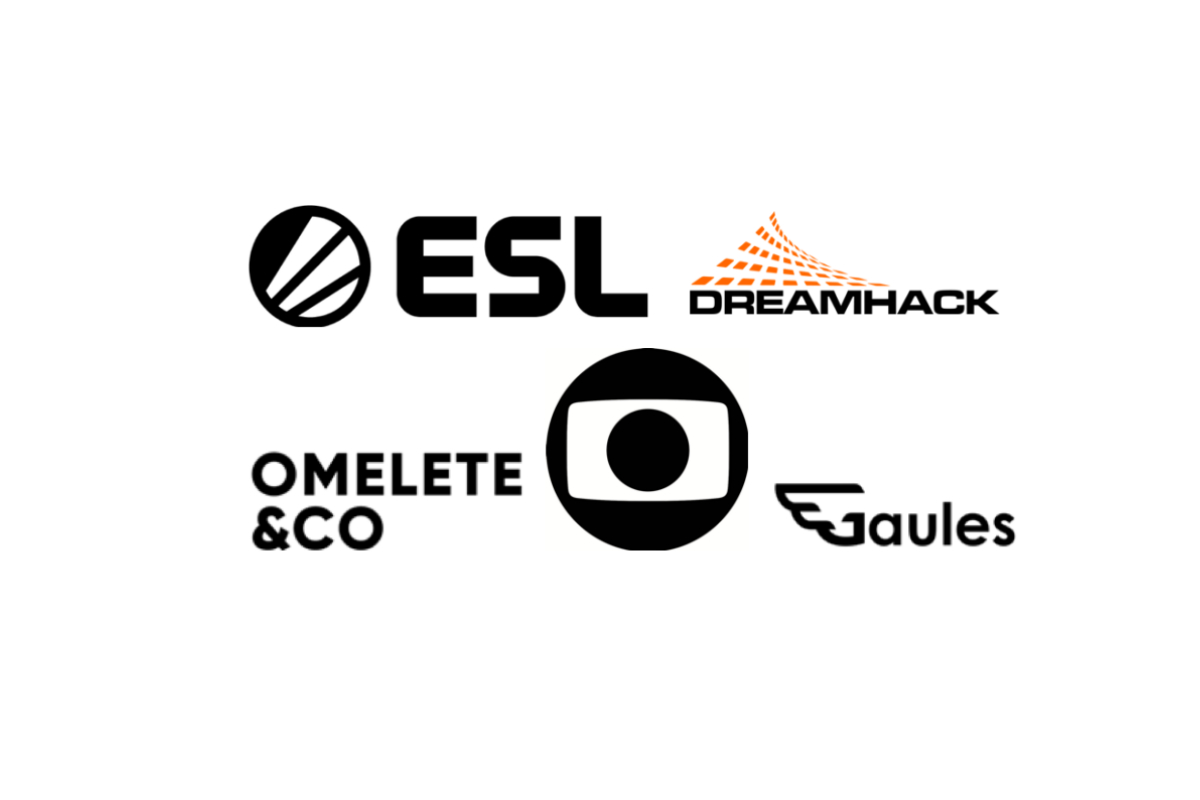 Reading Time:
3
minutes
ESL, the world's largest esports company, and DreamHack, the premier gaming lifestyle festival, announced a three-year media deal with Brazil's top media outlets Globo and Omelete. In cooperation with professional Brazilian streamer Gaules, who recently joined Omelete, the partnership aims to bring  Counter-Strike: Global Offensive (CS:GO) in Portuguese to the passionate Brazilian CS:GO community. As part of the deal, all tournaments within ESL Pro Tour for CS:GO, including the ESL Pro League, ESL One, Intel® Extreme Masters, DreamHack Masters & DreamHack Open, will be broadcast in Portuguese language via respective distribution channels of Globo and Omelete.
Beginning in Q1 of 2020 and over the course of the next three years, all ESL Pro Tour tournaments for CS:GO will be brought to the Brazilian community via linear and digital channels of Globo and Omelete. The top ESL and DreamHack CS:GO tournaments will be broadcast in Portuguese by SporTV3, Globo's principal multi-sport channel on Brazilian linear television, whereas Omelete acquired the rights to distribute all matches online. Contracted by Omelete, Gaules will serve the audience digitally by promoting and broadcasting the competitions, including all qualifiers through live streaming via his Twitch channel as well as through Gaules TV, a show that will feature Brazilian CS:GO talent.
"We are delighted to work together in Brazil with Globo, a leading mass media company, and Omelete, a representative entertainment company. By partnering up with both companies, the Brazilian fans can now enjoy a premium viewing experience via various channels," said Frank Uddo, Senior Vice President Global Media at ESL. "With Globo serving the linear TV audience and Omelete delivering our content to digital platforms supported by the top local streamer, the partnership allows more fans than ever in Brazil to enjoy professional esports however they choose."
"All of us at DreamHack are pleased to bring our great content to South America through this new partnership with Globo and Omelete," said DreamHack Co-CEO Roger Lodewick. "With their impressive reach, we will now be able to connect with even more esports enthusiasts in South America. Gaming brings communities together — and there couldn't be a better time to bring fans the excitement of esports."
As part of the partnership, Globo and Omelete as main media partners of ESL and DreamHack  in Brazil, further acquired the rights to execute additional marketing initiatives via social media as well as the right to organize fan fests in order to provide local fans with the opportunity to watch selected tournaments remotely collectively.
"One of Brazil's biggest entertainment companies, Omelete, which was born on the internet and now enables amazing experiences for millions of people, has now striken a partnership with one of the world's greatest media outlets, Globo, and a world-class streamer, Gaules, in order to establish what has currently been considered one of the world's boldest esports coverage strategies", said Pierre Mantovani, Omelete Company's CEO.
Globo as one of the top Brazilian media outlets covers 98.6% of the municipalities in Brazil, reaching 99.6% of the country's population via their linear TV channels. Globo reaches 85% of the Brazilian population that has access to the internet making their sub-entities G1, Gshow and globoesporte.com leaders in market share of their respective categories. By reaching more than 100 million people daily across its linear and digital services, Globo has become truly a global player for content from and for Brazil.
"Since 2017, Globo has been investing in the world of games and electronic sports that go far beyond the media. Important esports championships worldwide are as great as any other sports event, not only when it comes to star players, teams, and fans, but also the show that's put on, the feeling of joy, the matches, the championships. ESL and DreamHack represent the greatest avatar of it all. The partnership between Globo, Omelete, and Gaules enables us to bring the best kind of CS:GO-related content to all Brazilian fans, from the hardcore players to the casual ones, who will be able to get to know Brazilian athletes who are doing their best during these competitions", said Leandro Valentim, Head of Games and esports at Globo.
"A partnership with ESL and DreamHack is great, since it allows us to expand the kind of content we offer to the gaming community. I'm really glad we can offer esports enthusiasts the opportunity to choose how to watch streaming sessions! Especially because we will feature a talented team of casters to make it possible. Let's root together and have fun as fans" said Gaules.