Germany: Gaming PCs and peripherals in high demand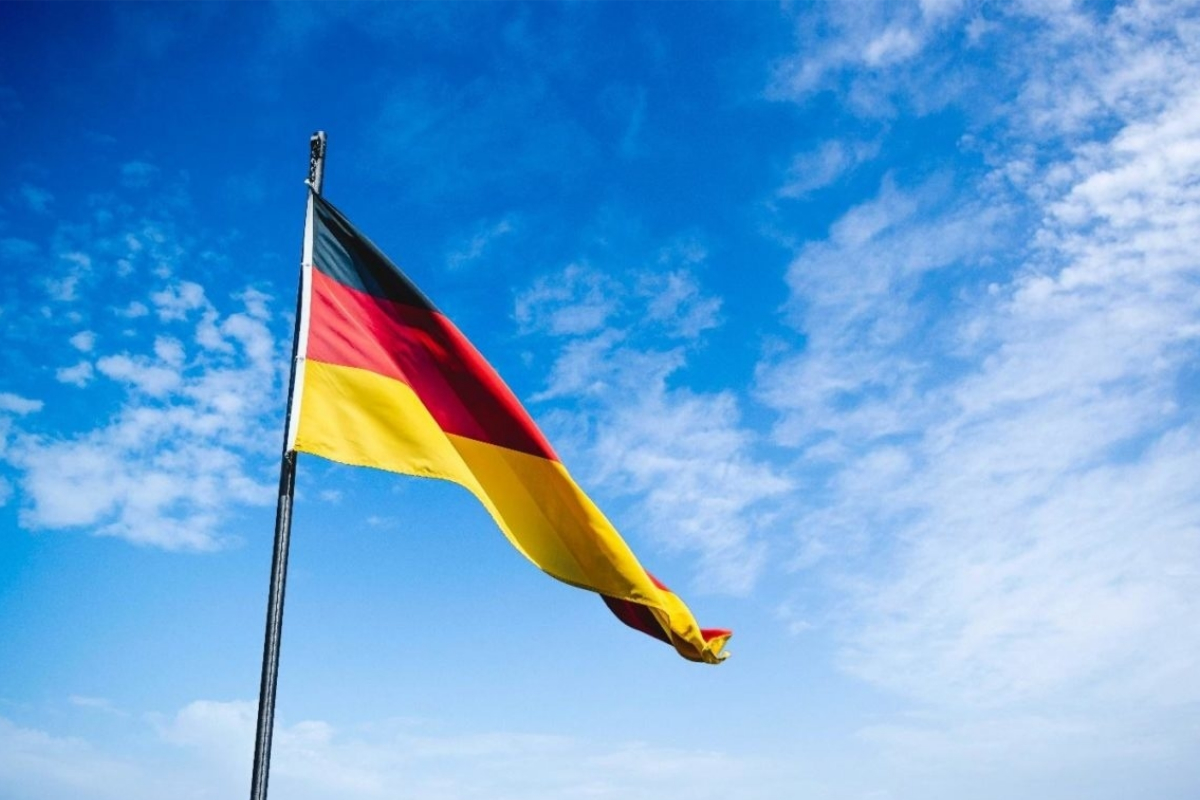 Reading Time:
2
minutes
Sales revenue from gaming hardware declines by 1.7 per cent
Demand for gaming PCs and associated peripherals grows
'Many gamers are already eagerly awaiting the next generation of gaming consoles'
German games industry tops the 6-billion-euro mark
The market for gaming hardware in Germany declined somewhat in 2019: gaming consoles, gaming PCs and the associated peripherals generated approximately 2.4 billion euros in sales revenue – a drop of 1.7 per cent compared to the previous year. These are the figures released today by game – the German Games Industry Association, based on data collected by the market research company GfK. A decisive factor in this development was the decline in sales revenue from gaming consoles: it plunged from 613 to 498 million euros within one year. This downturn was expected, however, as two of the three major consoles currently on the market – the Microsoft Xbox One and the Sony PlayStation 4 – debuted back in 2013, and follow-up consoles for both systems are expected at the end of this year. By contrast, the Nintendo Switch launched much more recently, in 2017. Meanwhile, the market for console peripherals grew by approximately 4 per cent, to 255 million euros. Gaming-capable PCs and laptops also generated more sales revenue: this market grew by approximately 2 per cent, to 779 million euros. Sales revenue from gaming PC accessories – including VR headsets, monitors, special gaming graphics cards, keyboards, mice and other input devices – increased most significantly of all these areas. Germans spent 822 million euros on these items in 2019, or approximately 6.5 per cent more than the previous year.
'Gamers are particularly interested in the latest technologies and devices, as we can see from gaming hardware sales, which – at more than 2 billion euros – constitute a major share of the overall games market. The current decline in sales revenue was to be expected, as many gamers are already eagerly awaiting the next generation of gaming consoles from Microsoft and Sony that are scheduled to arrive at the end of this year,' says Felix Falk, Managing Director of game.
German games market grows by 6 per cent
As already reported by game, the German games market grew by 6 per cent in 2019, to around 6.2 billion euros. Sales of games hardware, including consoles, gaming PCs and accessories, dropped by 2 per cent from the previous year, to 2.4 billion euros. In contrast, the market for games software showed a gain of 11 per cent: in 2019, a total of about 3.9 billion euros was spent on computer and video games and the charges for the respective online services.
About the market data
The current data takes into account further dedicated games hardware like gaming PCs and the associated peripherals, resulting in a larger market size than previously reported. This is true also of the adjusted data for 2018, which accordingly differs from that reported last year.
The market data is based on statistics compiled by the GfK Consumer Panel and App Annie. The methods used by GfK to collect data on Germany's digital games market are unique in terms of both their quality and their global use. They include an ongoing survey of 25,000 consumers who are representative of the German population as a whole regarding their digital game purchasing and usage habits, as well as a retail panel. The data collection methods provide a unique insight into the German market for computer and video games.
Source: the German Games Industry Association

TrueLayer continues its European expansion appointing Sebastian Tiesler as Country Manager for Germany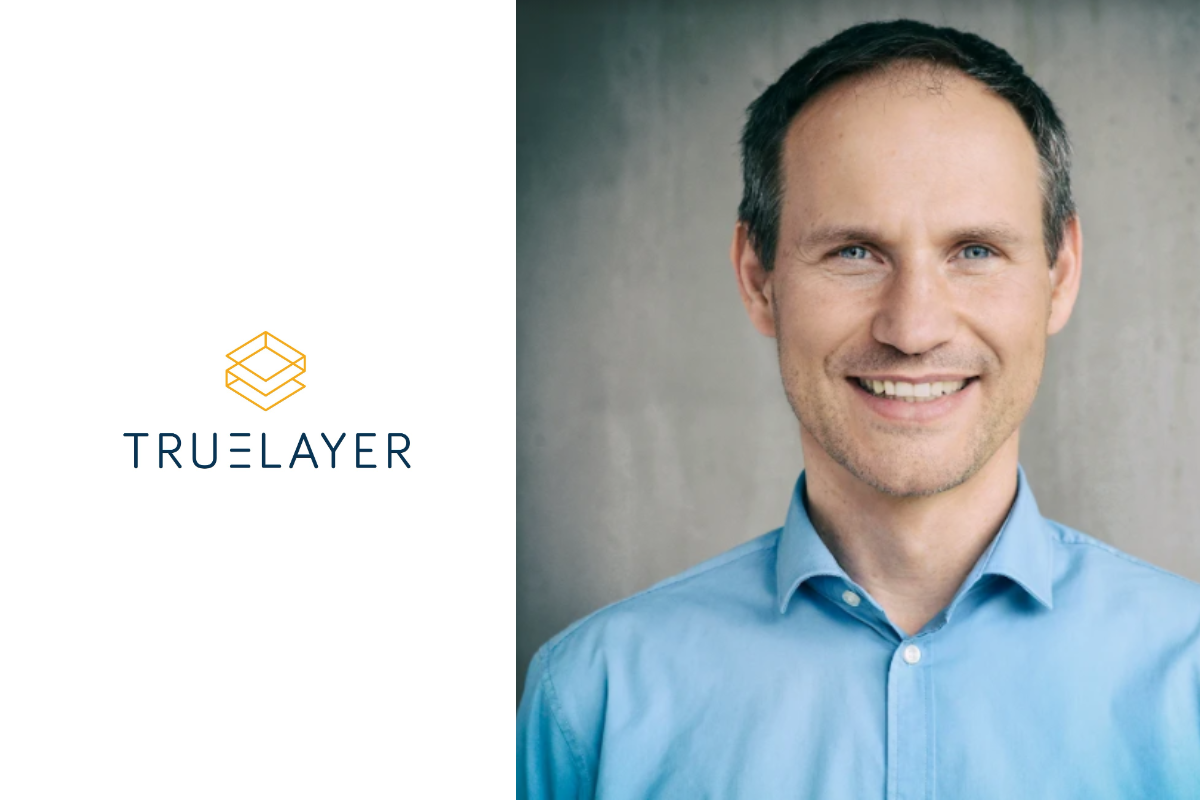 Reading Time:
2
minutes
TrueLayer, Europe's leading open banking platform, has announced that Sebastian Tiesler has joined the firm as Country Manager for Germany. A highly experienced product and commercial manager, Hamburg-based Sebastian will define and manage commercial strategy in Germany, alongside TrueLayer's Chief Revenue Officer Max Emilson.
The announcement comes as TrueLayer consolidates its position as the leading open banking platform across Europe, routing more than half of all traffic in the UK, Ireland and Spain. TrueLayer offers 90% coverage of German banks delivered through PSD2-compliant APIs and has been active in the country through its collaboration with innovators such as Revolut.
"Open banking offers significant benefits over the existing payment methods available to German consumers and businesses – they're instant and digitally-native, providing an improved payment experience and at a lower cost to the merchant," Tiesler explained. "This is the ideal time to join an innovator like TrueLayer as more German banks, consumers and businesses embrace open banking. There is so much opportunity and I'm incredibly excited to help build the business, expand our local market presence, win new business with local clients and work with our existing clients as they expand into Germany to take advantage of the changing market landscape."
Sebastian brings more than a decade of experience in fintech product management and commercial development, most recently from German open banking firm, finleap connect, where he was responsible for solution engineering & go-to-market strategy. He has extensive banking and payments knowledge having also worked at figo, responsible for product development and subsequently helped merging with two other firms to create finleap connect, and as Head of Mobile Solutions at Star Finanz, a subsidiary Finanz Informatik (Sparkassen FInanzgruppe), among others.
Max Emilson, CRO at TrueLayer, commented: "TrueLayer is accelerating its European expansion, tackling the issues of costly, poor converting payment methods with instant, secure bank-to-bank payments. Germany offers a huge opportunity with established financial services centres, a thriving fintech scene, and ecommerce platforms that can all benefit from TrueLayer's services. Sebastian will play a critical role for us in Germany, building on our work with clients such as Revolut, and expanding our operations in the country. His experience, within the local fintech and payments ecosystem and in-depth knowledge of open banking will be vital as we continue to grow in the country."
BTOBET ENTERS HIGHLY REGULATED POLISH MARKET WITH MULTI-CHANNEL BESTBET24 LAUNCH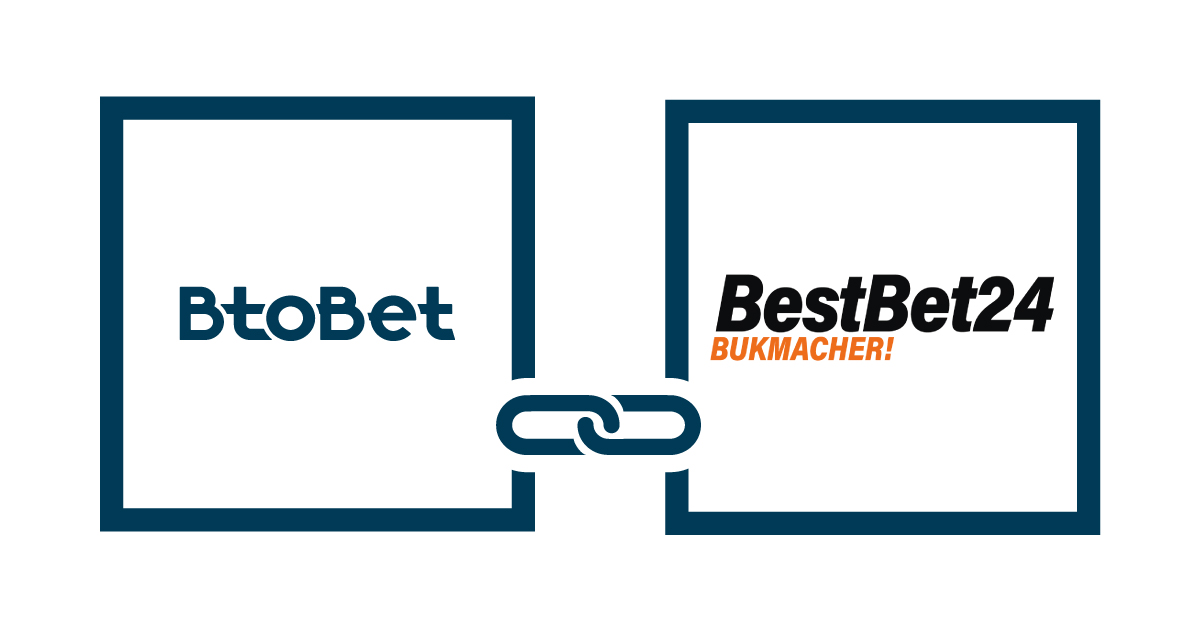 Reading Time:
< 1
minute
Leading sportsbook platform provider BtoBet, now part of Aspire Global, has announced a deal with BestBet24 marking its entry in the highly regulated Polish market.
BtoBet is providing BestBet24 with its Neuron 3 sportsbook platform for both its retail and online channels, as well as a dedicated risk management service.
Warsaw-based BestBet24's operations will feature an extensive network of over 80 retail shops in parallel to an online and mobile offering.
Dima Reiderman, Chief Operating Officer at BtoBet, said: "We are delighted to announce the launch of this strategic partnership with BestBet24. This partnership and the resultant entry of BtoBet in the highly appealing Polish market falls in line with our growth strategy in the mature European market and other regulated jurisdictions. We are very pleased to be working alongside BestBet24 to build a market leading sportsbook offer for the Polish players and to transform their brand into a market leader through a unique and engaging betting experience."
Kamil Kliniewski, Chief Operating Officer at BestBet24 said: "We seek to present a new approach to the Polish betting industry, which has up until now been characterised by a lack of diversity amongst the different brands already operating in the market. We are confident that our market knowledge, in synergy with BtoBet's technological capability will enable us to acquire a strong market share."
Superbet Romania features NSoft's Roulette and Virtual Penalty Shootout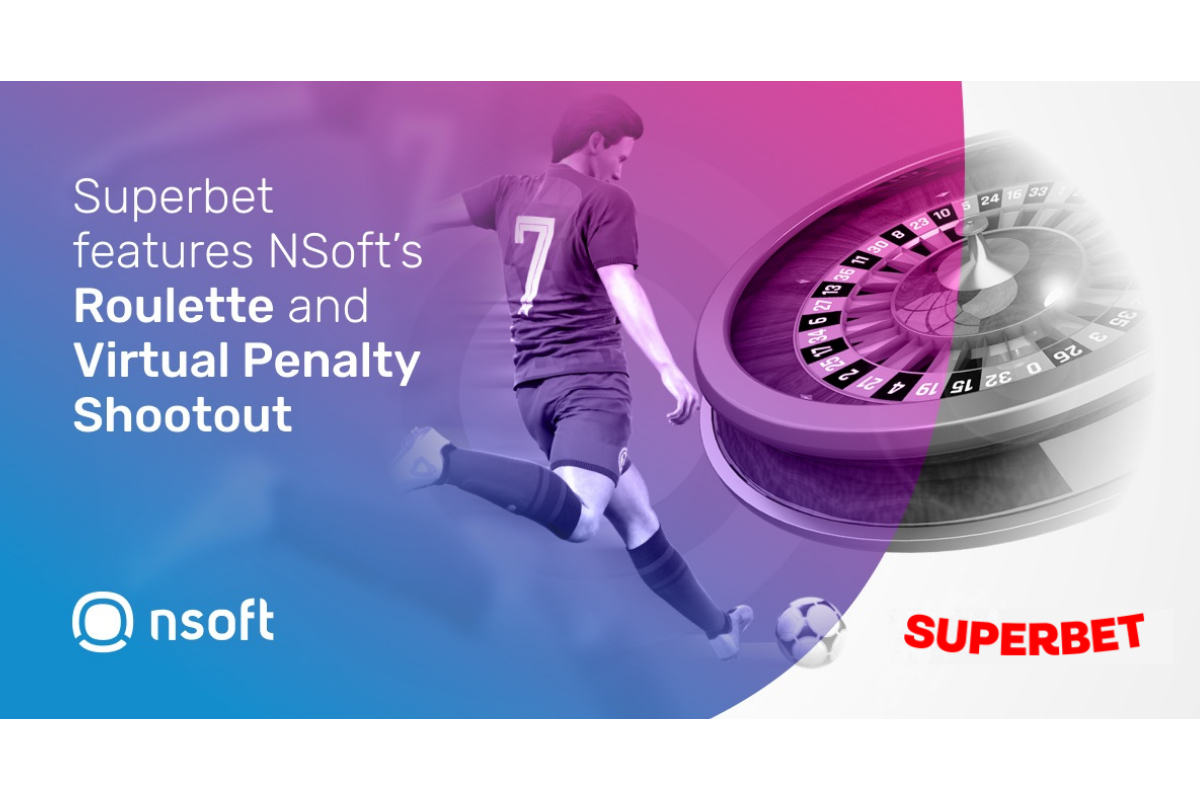 Reading Time:
2
minutes
Superbet Romania recently added NSoft's second most popular game, Roulette and Virtual Penalty Shootout, into its online channels.
The players of Superbet in Poland and the ones in Romania have already recognised this newest addition to NSoft's hot game portfolio.
"NSoft are a long-term strategic partner for us at Superbet, their Virtuals are a fan-favourite for our omnichannel customer base" Adam Shaw, MD Online at Superbet.
"Our companies have grown together. It is safe to say that we have found a reliable partner in NSoft, and we are always open to new features, games and solutions coming from NSoft dev kitchen", concluded Shaw.
NSoft's Roulette is a round-based modular game available for all channels. It is one of the most popular NSoft's games thanks to its stability, simplicity and well-developed user interface.
Simplicity in bet placement, fast rounds and additional features, such as statistics including hot and cold numbers, makes it very appealing for the players. The game is a must-have from the betting operators' side as the players are accustomed to having quality roulette software on display.
"In the initial phase of development, we have learned that there are very few round-based Roulette games in general, and not a single retail-based Roulette. Most of the Roulette products were on-demand casino category products and real, physical roulette machines located in casinos and bet shops. So, that was our niche. Soon after Roulette for retail and terminals, we have developed a version for the online channel," said Karlo Kralj, VP of Sales at NSoft.
Kralj added that the NSoft dev team went one step further and developed Lightning Roulette, a version created for the online channel with lightning-fast rounds and revamped UI.
The second novelty on Superbet's betting website is Virtual Penalty Shootout, a virtual sports game that captures the players' attention with stunning visualisation created using motion capture technology. This engaging game, with the various betting markets, has been nominated for the Global Gaming Award in the category Product Launch of the Year.