A bright new partnership between Omega Systems and Endorphina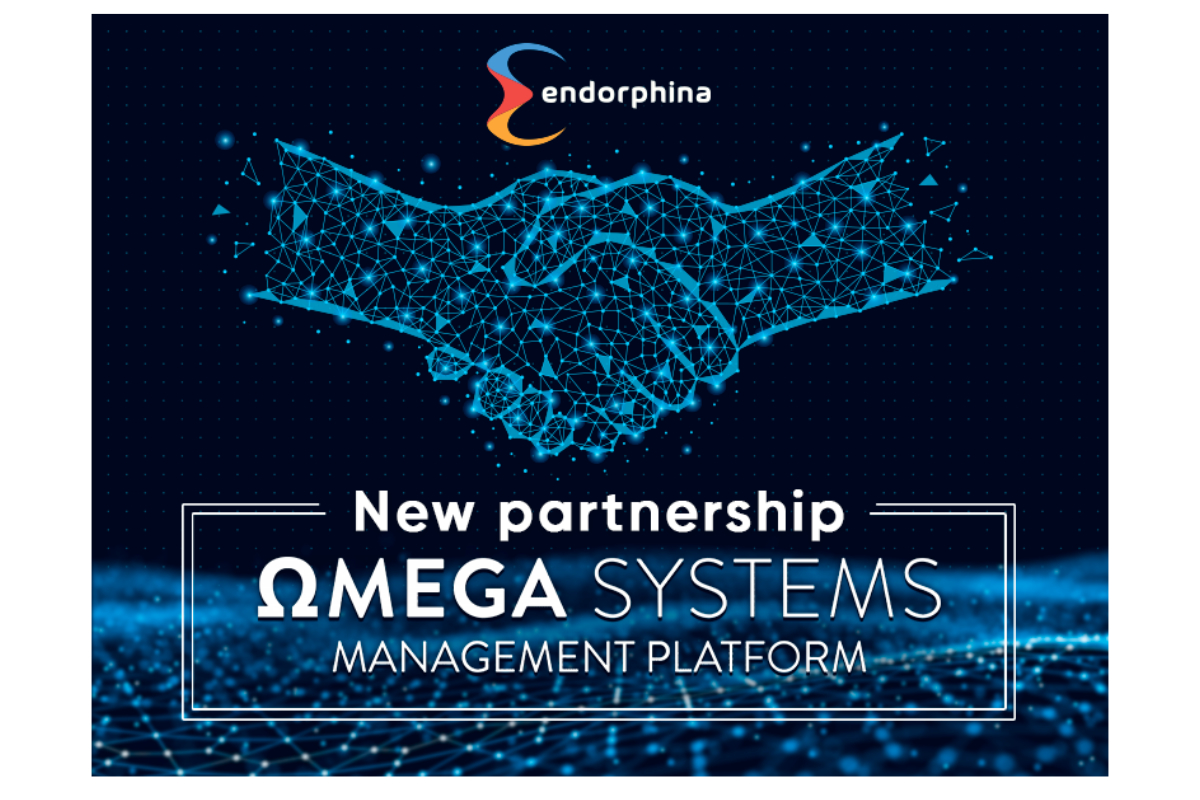 Reading Time:
2
minutes
In times of the COVID-19 pandemic, it's a nice change to be able to share some great and uplifting news about some of the newest iGaming partnerships.
It's a great pleasure to announce that Omega Systems is now partnering with Endorphina to add to their ever-expanding portfolio. Without a doubt, this is going to be a prolific and steady partnership.
Through the Omega platform, all their partners' casinos will get access to Endorphina's entire portfolio. This would make the games' integration seamless and allow gamers all around the world to enjoy such gems like the Lucky Streak series, Book Of Santa, 2020 Hit Slot, Asgardians, Minotaurus and many more. Endorphina is famous for designing games which fit different markets according to cultures, history, mentalities, and even current popular social phenomenons.
Kirill Miroshnichenko, Sales Director at Endorphina, noted: "I'm thrilled to announce our partnership with Omega systems. Omega systems has established themselves as a well-known team of professionals who offer nothing less than full and high-quality solutions. Such a partnership will strengthen the status of both Omega systems and Endorphina as the leading companies in the industry. We are more than ready to offer top-notch games, with both classic and innovative themes and mechanics. It's an exciting opportunity to deliver our unique product to Omega systems."
Paddy Mann, Director of Business Development at Omega Systems, shares:
"At Omega Systems, we're delighted to add such a strong content provider to our list of integrations. This integration was completely seamless which made our lives a lot easier.
Endorphina has released exciting titles in the last few years and have really come into their own.
I think a lot of our clients will see this as a good chance to use their content with our own in-house promotional tools.
The addition will no doubt prove a hit with operators using our management platform."
A promising new partnership between Tecnalis and Endorphina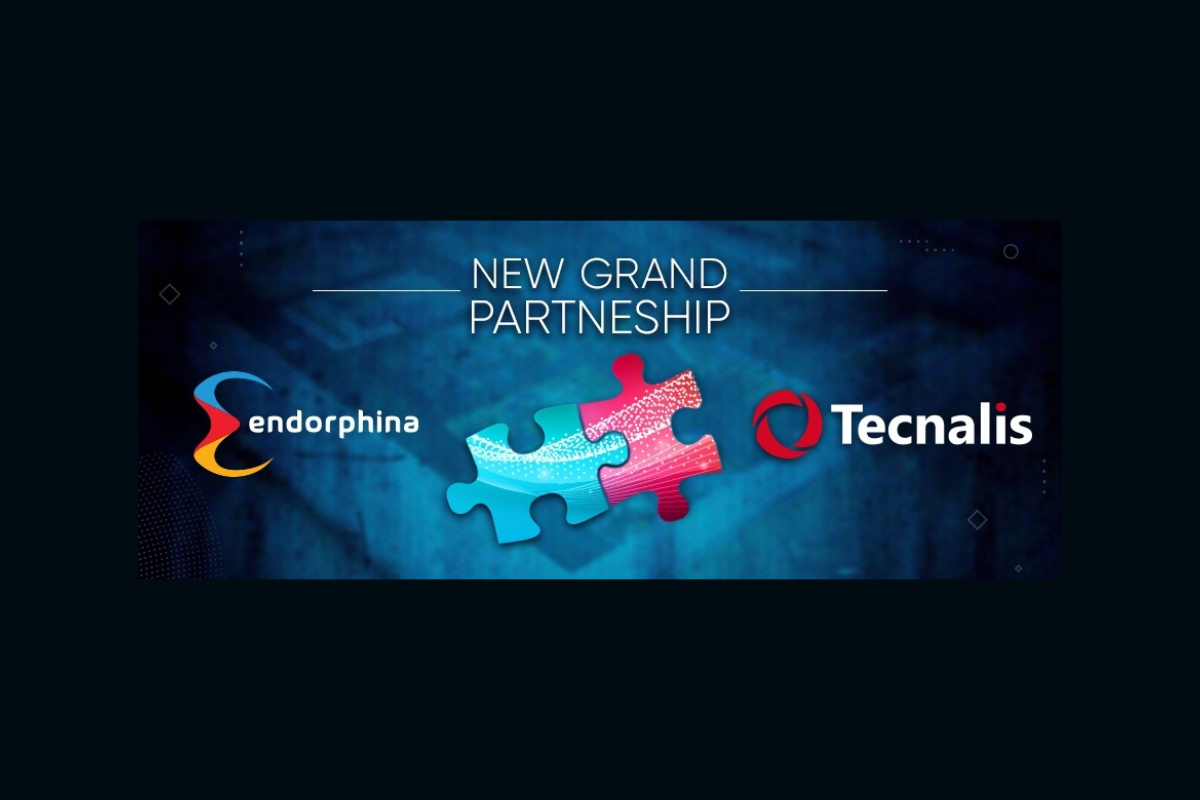 Reading Time:
2
minutes
Some bright news came to us in the iGaming industry this month, and it's that Tecnalis is now partnering with Endorphina Games. We're more than confident that this partnership will be mutually beneficial and prosperous. The market is clearly growing in the LatAm market, and this partnership will definitely be able to benefit all those involved.
Tecnalis is a software company that offers the most attractive online gaming platform of its kind: Alira. It has become the leader in the Spanish online gaming market and has also firmly established itself in the Latin America market. Through Tencalis' top tier platform, Endorphina's entire portfolio will achieve a huge milestone by becoming available in the Spanish and LatAm markets as well. This would allow gamers around the globe to play Endorphina's newest slots such as Chance Machine 100, 2020 Hit Slot, Dia De Los Muertos, The Rise of AI, and more. Endorphina is famous for designing trendy games to fit different markets according to cultures and current popular social phenomenons. With this partnership, there's no doubt that their games will be warmly welcomed by players in the LatAm region.
Zdenek Llosa, Sales Manager at Endorphina, shares on this partnership:
"At Endorphina, we could not be happier to have integrated our games catalogue with Tecnalis, the leading platform in Spain and with a strong position in the Latin American market. Our high-performance content such as, Hit Slot 2020, Asgardians, The Lucky Streak series, Aus Dem Tal and our latest creation Сhance Machine 100 will be accessible soon to the Spanish and Colombian market followed by the necessary certification. Such a partnership will strengthen the status of both Tecnalis and Endorphina as the leading companies in the industry."
Alejandro Serrano, COO at Tecnalis, shares:
"At Tecnalis, we are proud to have Endorphina as one of our integrated content providers. They are a studio with a wide game portfolio, focused on a state-of-the-art innovation and attractive themes. Endorphina has a talented technical team which we are really comfortable to work with. We've been partners for years offering their games to our Malta licensed operators and we are sure that their new Colombian certification will increase both companies' growth in Latin America."
Innovative provider Endorphina and dynamic cross-platform game service Ously Games join forces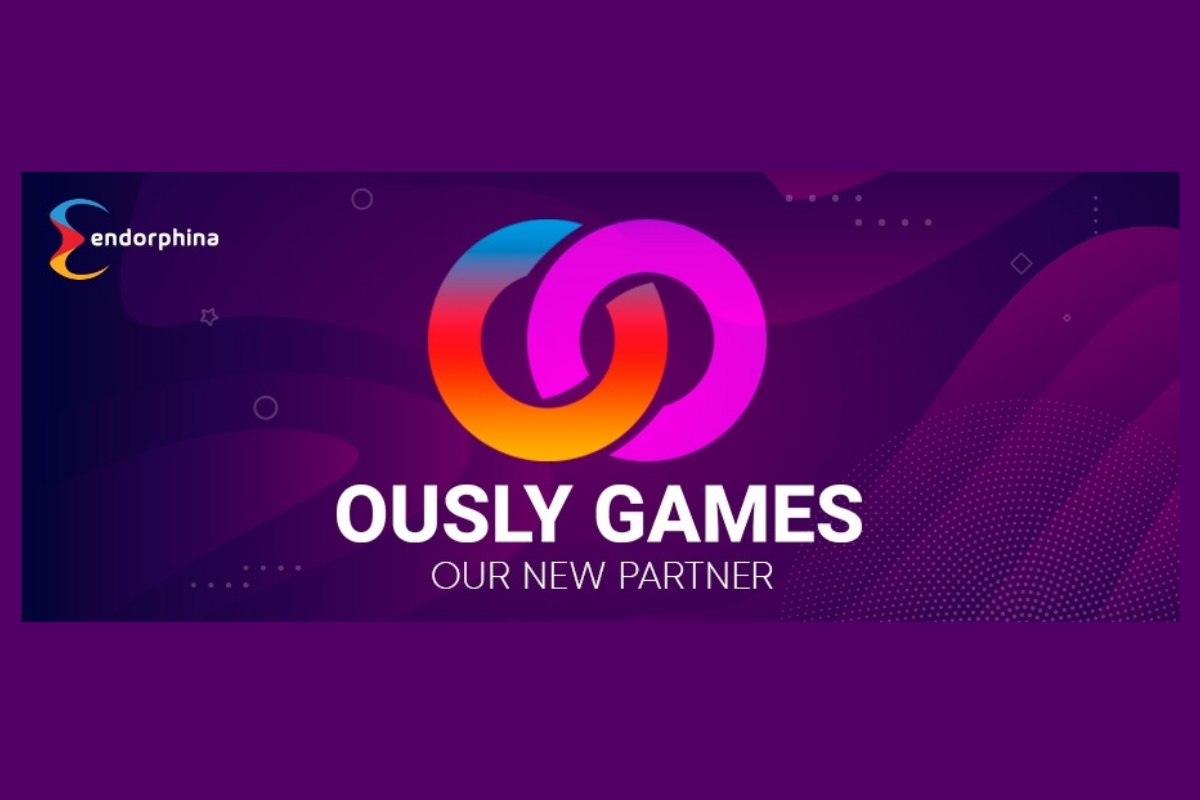 Reading Time:
< 1
minute
The company Endorphina is showing no signs of slowing down. It seems that this summer, Endorphina's endorphins are driving their success to great 2020 partnerships. After all, endorphins are in their name.
Ously Games is a dynamic cross-platform game service. Right now, they are proudly launching their flagship Social Casino and application SpinArena. The unique product includes a huge selection of online slots and will now be able to provide its users with a range of more than 70 trendy games from Endorphina's portfolio.
Ously Games' home and target market is Germany. Which is a great synergy since players are familiar with Endorphina's games and undoubtedly enjoy the mathematics and mechanics those games offer. Taking into account the provider's innovative and creative portfolio and Ously Games' team experience, we can definitely see how the partnership will prove to be successful for both companies as well as for the German players.
CEO of Endorphina, Jan Urbanec, shares "We are excited to start working with such an experienced team in the social and real money casino market. This and the quality of their product is what urged Endorphina to partner up with Ously Games as soon as possible. Our hits such as Book of Santa, Cash Tank and the 2020 Hit Slot, can now be available at SpinArena the moment the players will arrive to play."
Following Jan, Jochen Martinez, Chief Marketing Officer at Ously Games points out: "Endorphina's key to success is the combination of beautiful graphics and an exciting atmosphere with reliable and forward-looking mathematics. We also follow the approach of creating the best products by fusing our creativity and an appealing gaming universe with top notch technology and a premium backend."
Behold The Cyber Future In The Newest Slot By Endorphina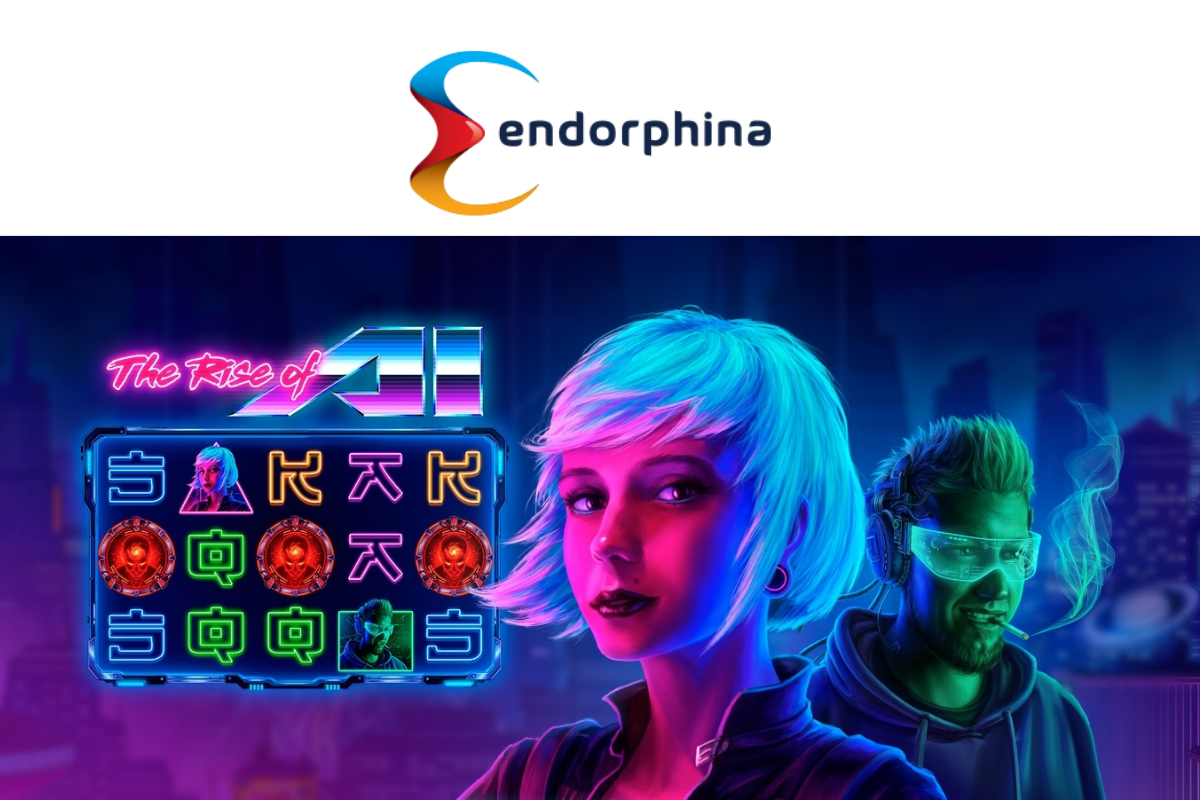 Reading Time:
2
minutes
It's 2050. Humanity is under the mercy of a relentless AI. The world has changed and is now packed with harsh challenges, where surviving has become a prize in itself. Welcome to an uncertain and automated future, one that Endorphina creates for the players in its newest cyberpunk release – "The Rise of AI."
Endorphina's brand new slot – The Rise of AI – is a 5-reel, 3-row, 10 payline slot game that will bring players right into a new cyber world packed with robots, cyborgs, neon lights, techno music and many uncertainties.
After the global pandemic, humanity wanted to keep themselves safe and built AI X-50. But they didn't expect the AI to seize all power and automate the world they once knew. Because of this, most people lost their jobs, live under the poverty line, and are struggling to survive. To keep society afloat, the AI randomly gives away some money.
The AI supports players with a random multiplier. It stocks at random and on a whim, multiplying current winning combinations (if any) by a random number. The highest multiplier value possible is x50.
You can also gamble in the classic Risk Game. Choosing a card from the four cards dealt on the table, you can increase your win up to 10 times. If the selected card beats the Dealer's card, the win is doubled, and you can try again. If the Dealer wins in any round, the risk game ends with no wins awarded to you.
Not matter how hard the life is, there's still a chance for heroes. In "The Rise of AI" you will try on the role of a fearless hacker who wants to break the system and help us – the humans.
The CEO of Endorphina, Jan Urbanec, shares his thoughts on the upcoming release:
"Endorphina's team is excited to bring to its players and operators our vision of a cyberpunk world. "The Rise of AI" contains a mathematical model with one of the best big winning potential for players that Endorphina has ever created."
Curious to find out what this means for the future of humanity? Step into this cyber world and get the codes spinning inside the newest slot "The Rise of AI" by Endorphina https://endorphina.com/games/the-rise-of-ai Want to dive into the other worlds? Check out Endorphina's versatile portfolio https://endorphina.com/games
Don't fear the future, make the future fear you