YGAM and GamCare go digital to deliver world class education programme despite Covid-19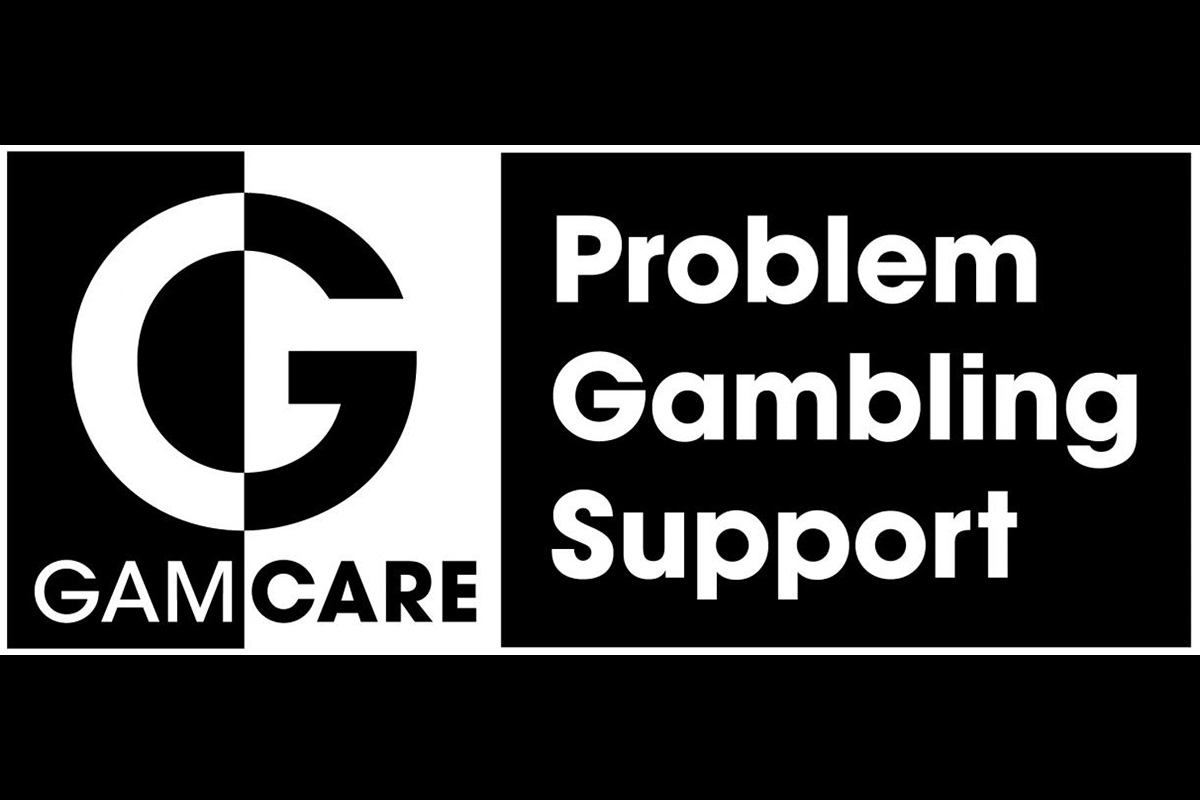 Reading Time:
2
minutes
Leading charities YGAM (The Young Gamers and Gamblers Education Trust) and GamCare have risen to the challenges caused by the Covid-19 pandemic by accelerating the digital transformation of their education resources and using virtual classrooms to raise awareness of gambling related harms. The two organisations, which were selected by the Betting and Gaming Council to deliver its £10 million funded national education programme, have succeeded in delivering over 20 classes reaching out to 350 individuals since April.
Explaining the challenges, Kev Clelland, Operations Director at YGAM, said: "The Covid-19 pandemic has dramatically changed both personal and work life. The charity sector in particular has faced profound challenges impacting both funding and how organisations are able to reach the people they have the responsibility to support.
"During lockdown the YGAM Practitioner Workshops have been presented as a blended digital offering which is proving hugely popular with both teachers and other professionals. Our education team has trained over 300 practitioners online, significantly more than the number we had planned to train face-to-face. Such has been the success that YGAM is now building up to deliver a minimum of five blended digital Practitioner Workshops a week."
He continued: "We have added to our education team during lockdown and also written a raft of new resources, including full schemes from year 3 to year 11 as well as youth work specific materials. We have also formed groups to look at how we best approach our work in Wales and Northern Ireland."
YGAM has also launched its new 'Parent Hub' website dedicated to providing an abundance of important resources and activities to support families and help build digital resilience. Through the summer, the 'Parent Hub' will be developed further courtesy of additional video content, podcasts, and social media campaigns. With university courses expected to be facilitated online in some form for the remainder of 2020, YGAM is focused on adapting its student resources ready for the upcoming first semester.
GamCare workshops for young people and CPD accredited training sessions for professionals have been moved online, with the result that attendance has doubled from April to May with new eLearning modules in development. A brand-new delivery team has been on-boarded in order to scale up the programme both online and face-to-face when it is safe to do so.
Downloadable factsheets are available for parents and teachers who would like to introduce the topic to young people via www.bigdeal.org.uk, GamCare's dedicated website for young people, parents and teachers, and a new working group has been convened to ensure that the team can continue to reach young people despite reduced contact and social distancing, including via YouTube.
For more information on the Betting and Gaming Council's Safer Gambling Commitments: https://bettingandgamingcouncil.com/safer-gambling/
HappyHour.io Strengthens iGaming VC Position with Ben Clemes as Investment Portfolio Partner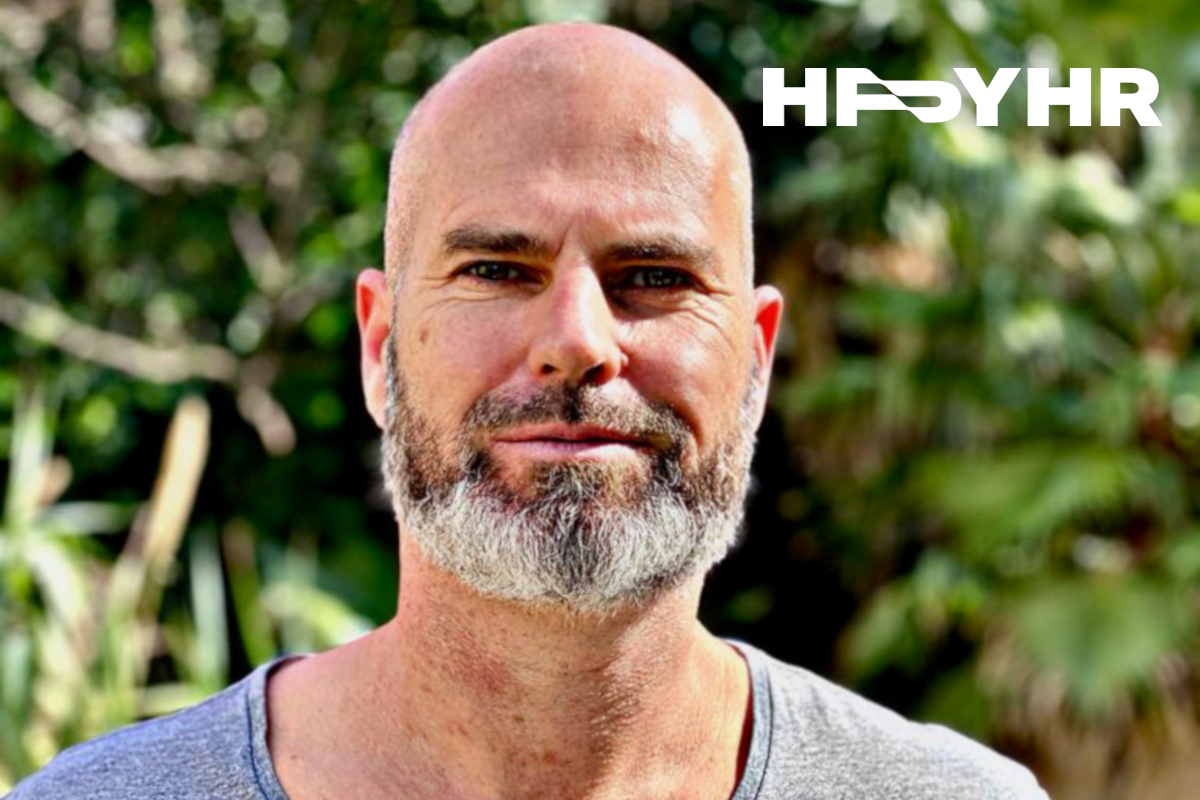 Reading Time:
2
minutes
HappyHour.io, a leading investment firm in the iGaming industry, is delighted to announce the appointment of Ben Clemes as Investment Portfolio Partner. In this role, Clemes will accelerate the growth of current investments while spearheading the expansion of the portfolio with promising start-ups poised to shape the future of the industry.
Clemes joins HappyHour.io from Gaming Innovation Group (GiG), a company he co-founded alongside Robin Reed, Managing Partner of HappyHour.io. During his tenure at GiG, Clemes held various influential positions including Chief Commercial Officer, Chief Business Officer and General Manager of GiG North America. Notably, he played a pivotal role in establishing Guts.com, one of GiG's flagship operator brands, as well as the platform business GIG Core and its expansion into the North American market.
With over 16 years of comprehensive experience spanning casino operations, user experience (UX), business development and commercial success in the online gaming realm, Clemes brings a wealth of expertise to HappyHour.io. Prior to his online gaming ventures, he spent six years in Las Vegas working across various properties. Clemes will return to the United States, with a base in San Francisco, and will work with North American-based start-ups, investors and partners in his new role.
"It is a privilege to be joining the team at HappyHour.io and working alongside such inspirational thought leaders and pioneers in the iGaming industry whilst supporting the brilliant minds of teams and individuals that are changing the way the industry is evolving," said Clemes. "I am really excited to jump in and support these future giants of iGaming with my years of diverse experience and finding more companies of tomorrow to support and grow."
"Working with Ben again is immensely gratifying, given his remarkable track record of growing start-ups into robust and prosperous businesses," Reed said. "With his vast experience and deep understanding of the industry, coupled with his visionary outlook, Ben is the ideal custodian for our current investments and future portfolio companies. His addition to the HappyHour.io team is warmly welcomed."
HappyHour.io remains committed to driving innovation, supporting emerging talent and fostering the growth of the iGaming industry. The appointment of Ben Clemes as Investment Portfolio Partner further solidifies its dedication to nurturing the industry's next generation of trailblazers.
EveryMatrix awarded World Lottery Association security standard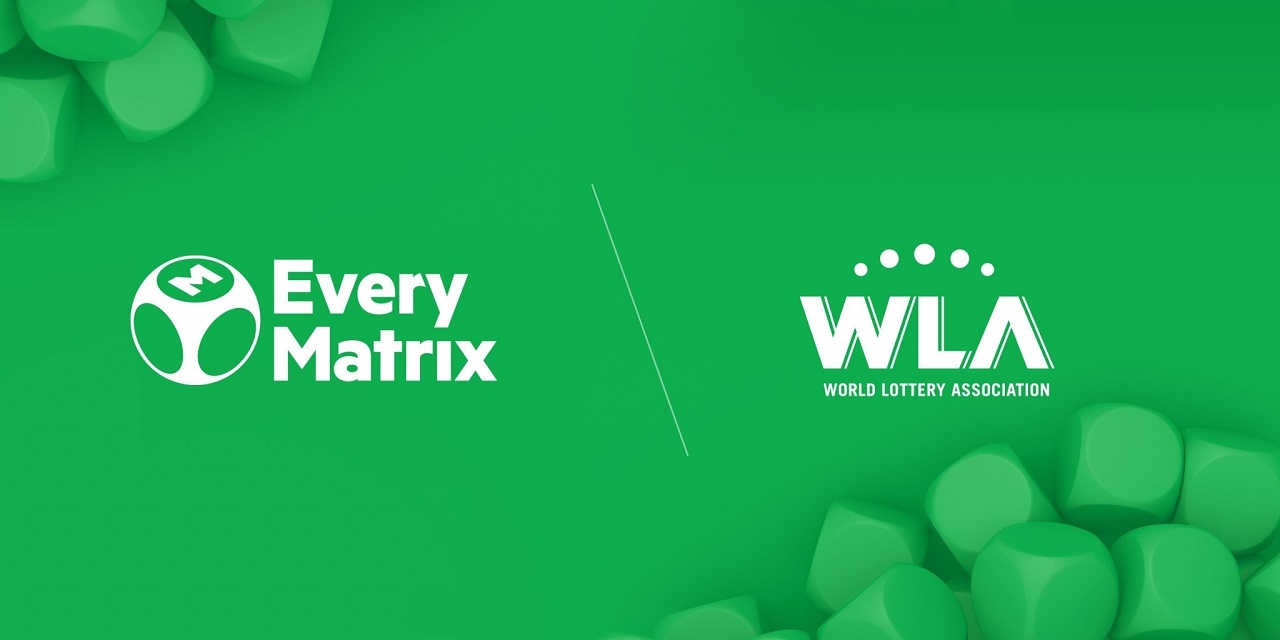 Reading Time:
< 1
minute
EveryMatrix has been granted World Lottery Association Security Control Standard 2020 (WLA-SCS:2020) Level 2 certification, one of only a select few B2B technology providers to receive this distinction.
WLA-SCS Level 2 represents the most complete and comprehensive certification standard for lottery and sports betting operators and their suppliers. This achievement follows a rigorous audit carried out by GLI, which EveryMatrix successfully passed.
The standard features 21 controls for lottery technology suppliers, incorporating the use of cloud hosting for lottery gaming systems, as well as controls for privacy and application security.
As part of the certification audit, EveryMatrix's platforms for both iLottery, sports betting and iGaming were assessed, and no non-conformities found.
Ebbe Groes, CEO, EveryMatrix, said: "Security is a top priority for EveryMatrix and achieving compliance with this rigorous standard is proof of our commitment to our existing and future WLA customers".
In addition to WLA-SCS Level 2, EveryMatrix is ISO 27001 and ISO 20000 certified. These three certifications are a testament to its capabilities as a technology supplier, as well as its steadfast commitment to security, quality, reliability, and customer service across all facets of its business.
EveryMatrix has won several World Lottery Association (WLA) and European Lotteries (EL) agreements in the last few years including Norsk Tipping (Norway), OPAP (Greece), National Lottery (Malta), Veikkaus (Finland) and most recently with Hungarian gaming and lottery operator Szerencsejáték, one of the largest contracts in its 15-year history.
Gaming in Spain: Post-conference mailer & webinar announcement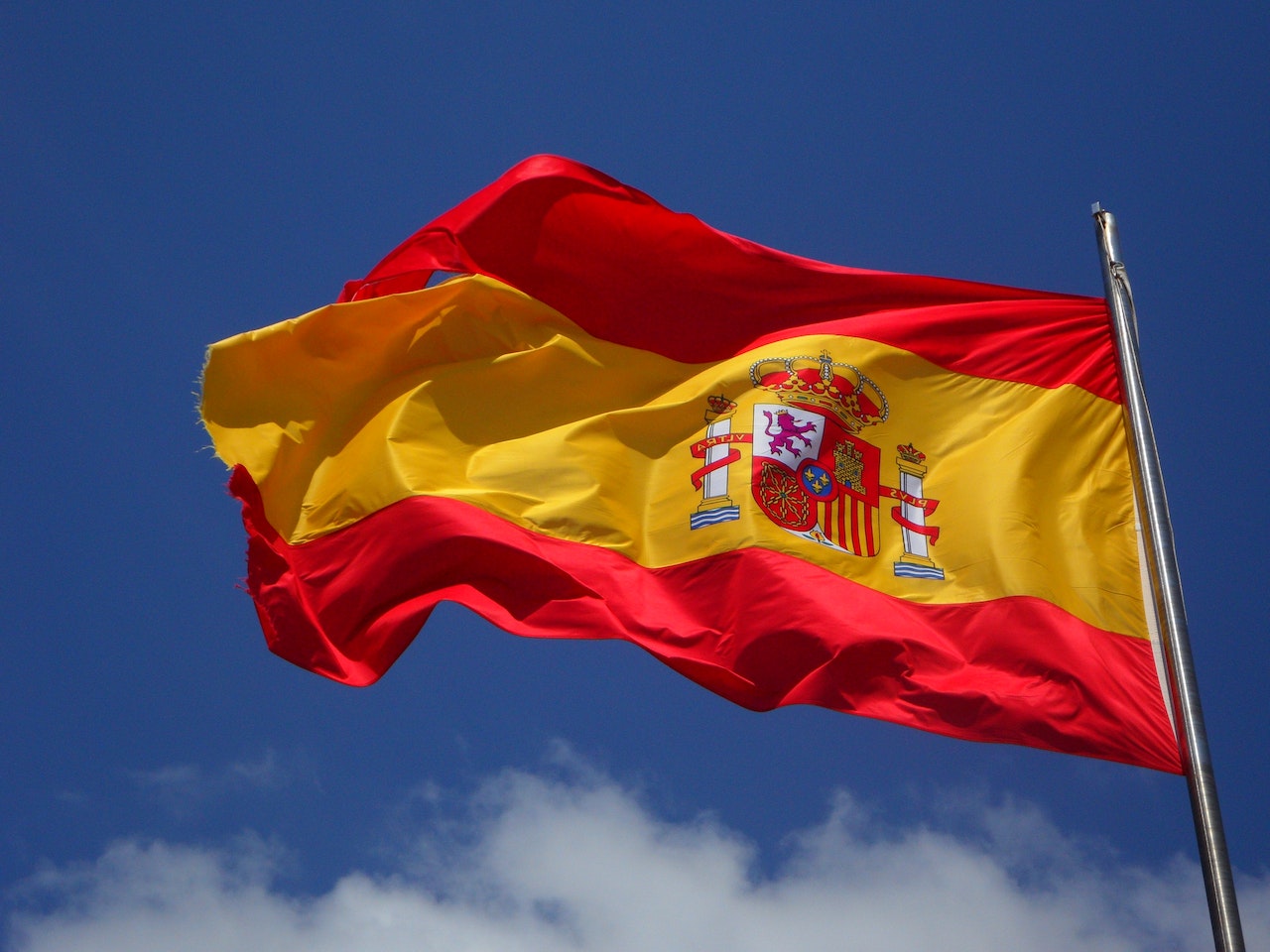 Reading Time:
3
minutes
Two weeks after the conclusion of the 2023 Gaming in Spain Conference, we can look back at another highly successful event.
If you were there, we were very happy to have you. If you could not make it this year, see you next time? We will be back in May 2024 – a specific date will be announced soon!
Furthermore, following up on this year's Gaming in Spain Conference, we would also like to announce our upcoming Gaming in Spain webinar Products & services for the regulated Spanish iGaming market on Wednesday, June 21 (more on this below). 
Looking back at the 2023 Gaming in Spain Conference
We were exceedingly happy to welcome key decision makers in Spain's regulated iGaming industry in Madrid for a full day of knowledge & networking.
A highlight of the day was the keynote speech by Mr. Mikel Arana, Director General of Spain's national gambling regulator, DGOJ, who not only stressed the need for clear communication between industry and regulator, but also explained the regulator's new approach to responsible gaming:
"It is very important for the DGOJ to maintain contact with Spanish operators and – even if we         do not always agree – to explain first-hand why we make the regulatory decisions we make and   what goals we want to achieve with them. […]
Above all, we have established a new approach to player protection. First, by not treating all players the same. Second, by not letting player protection depend on the criteria of individual           operators' social responsibility policies, but by establishing a common minimum standard."
Mr. Arana's full presentation was recorded and is available here: https://bit.ly/GiS2023_Arana
Full recordings of the other sessions are available below.
Regulatory reform in the Spanish iGaming market
Jorge Hinojosa, Director General, JDigital:

https://bit.ly/GiS2023_Hinojosa

Peter Marcus, Group Operations Director, Entain: https://bit.ly/GiS2023_Marcus

Maarten Haijer, Secretary General, EGBA: https://bit.ly/GiS2023_Haijer
Market regulation: Past & future
Mikel Arana, DG, DGOJ & Birgitte Sand, CEO Birgitte Sand & Associates: https://bit.ly/GiS2023_Arana_Sand

Juan Espinosa, Founder Silverback Advocacy; Santiago Asensi, Managing Partner, Asensi Abogados; Birgitte Sand, CEO Birgitte Sand & Associates: https://bit.ly/GiS2023_Asensi_Espinosa_Sand
The Spanish market: Facts & figures
David Henwood, Director, H2 Gambling Capital: https://bit.ly/GiS2023_Henwood

Mauro de Fabritiis, Founder, MDF Partners: https://bit.ly/GiS2023_DeFabritiis

Chris Gyere, Head of Tech Recruitment at Pentasia & Headcount: https://bit.ly/GiS2023_Gyere
Enforcing individual betting limits & preventing ID fraud
Marc Sabadi, iGaming Spain Manager, Mitek: https://bit.ly/GiS2023_Sabadi
Operations (panel)
Featuring:
José Antonio Giacomelli, GM, MGA Games

Felipe Masa Sánchez-Ocaña, Director E&Y Abogados Sevilla

Mikel López de Torre, Digital Director, Sportium

Jordi Sendra, COO, Alea

Alba Castro Torruella, Associate Director, Kreab España (moderator)
Video: https://bit.ly/GiS2023_Operations
Responsible gaming
Alla Serebrianskaia, Partner, Asensi Abogados & Aurora Merino Salas, CEO, Asensi Technologies:

https://bit.ly/GiS2023_RG_Asensi

Rasmus Kjaergaard, CEO, Mindway AI:

https://bit.ly/GiS2023_Kjaergaard

Paul Foster, CEO, Crucial Compliance:

https://bit.ly/GiS2023_Foster
Future market developments (panel)
Featuring:
Xavi Muñoz, Partner, ECIJA Law Firm

Mauro de Fabritiis, Founder, MDF Partners

Scott Longley, Contributing Writer, Earnings + More (moderator)
Video: https://bit.ly/GiS2023_Future
We thank our sponsors Asensi Abogados, Asensi Technologies, Betconstruct, Jdigital, Crucial Compliance, iGamingCeuta, MDF Partners, Mindway AI, Mitek and Sportradar for making this event possible!
GiS Webinar | Products & services for the regulated Spanish iGaming market
Join us on Wednesday, June 21 at 11:00 CET for our FREE Gaming in Spain webinar Products & services for the regulated Spanish iGaming market.
This webinar will highlight several relevant products & services that are specifically tailored to the Spanish market.
In addition, the webinar will feature a brief regulatory and legal update provided by Spain's leading gambling lawyer, Santiago Asensi.
Other topics and speakers include:
Staff training – Jochen Biewer, Managing Director, Chevron Group

Promotions & bonus monitoring – Mauro de Fabritiis, Founder, MDF Partners

Player monitoring and RG services – Rasmus Kjaergaard, CEO, Mindway AI

ID verifications solutions – Marc Sabadi, iGaming Spain Manager, Mitek
Don't miss it! Register today: https://bit.ly/GiS_Webinar