Behold The Cyber Future In The Newest Slot By Endorphina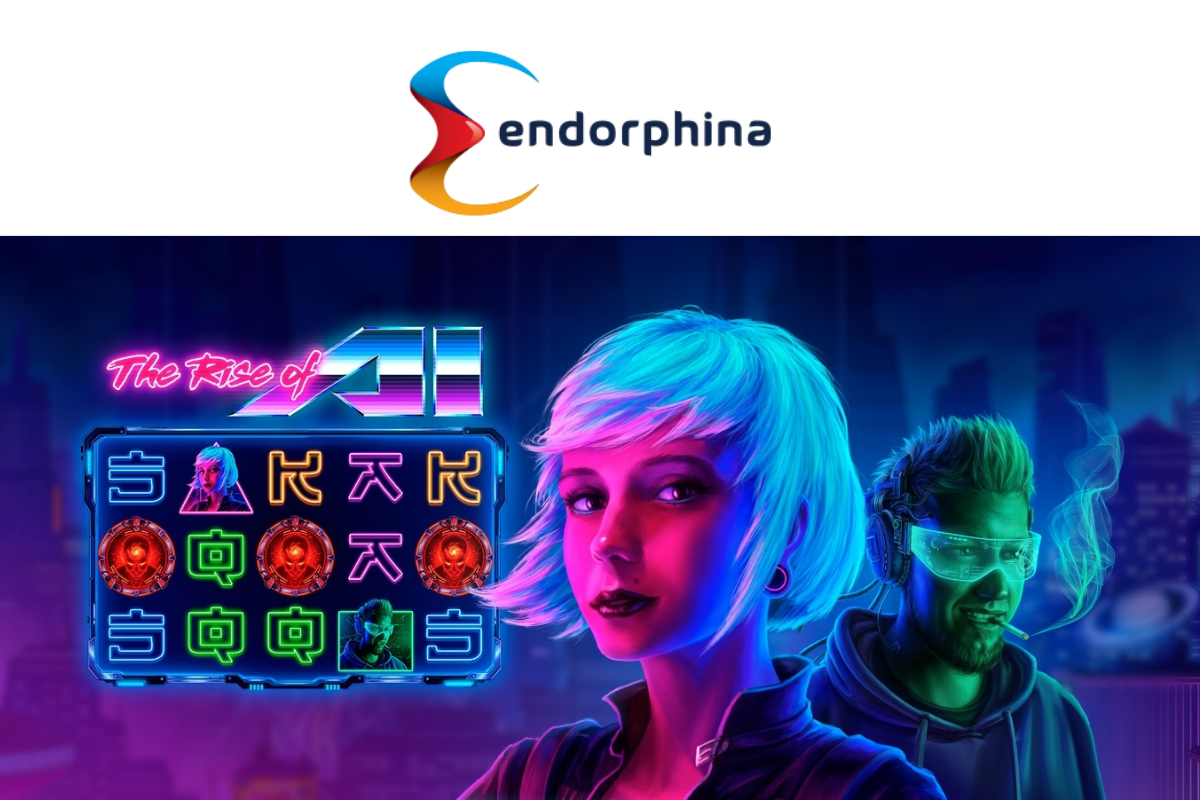 Reading Time:
2
minutes
It's 2050. Humanity is under the mercy of a relentless AI. The world has changed and is now packed with harsh challenges, where surviving has become a prize in itself. Welcome to an uncertain and automated future, one that Endorphina creates for the players in its newest cyberpunk release – "The Rise of AI."
Endorphina's brand new slot – The Rise of AI – is a 5-reel, 3-row, 10 payline slot game that will bring players right into a new cyber world packed with robots, cyborgs, neon lights, techno music and many uncertainties.
After the global pandemic, humanity wanted to keep themselves safe and built AI X-50. But they didn't expect the AI to seize all power and automate the world they once knew. Because of this, most people lost their jobs, live under the poverty line, and are struggling to survive. To keep society afloat, the AI randomly gives away some money.
The AI supports players with a random multiplier. It stocks at random and on a whim, multiplying current winning combinations (if any) by a random number. The highest multiplier value possible is x50.
You can also gamble in the classic Risk Game. Choosing a card from the four cards dealt on the table, you can increase your win up to 10 times. If the selected card beats the Dealer's card, the win is doubled, and you can try again. If the Dealer wins in any round, the risk game ends with no wins awarded to you.
Not matter how hard the life is, there's still a chance for heroes. In "The Rise of AI" you will try on the role of a fearless hacker who wants to break the system and help us – the humans.
The CEO of Endorphina, Jan Urbanec, shares his thoughts on the upcoming release:
"Endorphina's team is excited to bring to its players and operators our vision of a cyberpunk world. "The Rise of AI" contains a mathematical model with one of the best big winning potential for players that Endorphina has ever created."
Curious to find out what this means for the future of humanity? Step into this cyber world and get the codes spinning inside the newest slot "The Rise of AI" by Endorphina https://endorphina.com/games/the-rise-of-ai Want to dive into the other worlds? Check out Endorphina's versatile portfolio https://endorphina.com/games
Don't fear the future, make the future fear you
A refreshing new partnership between Endorphina and PG Company!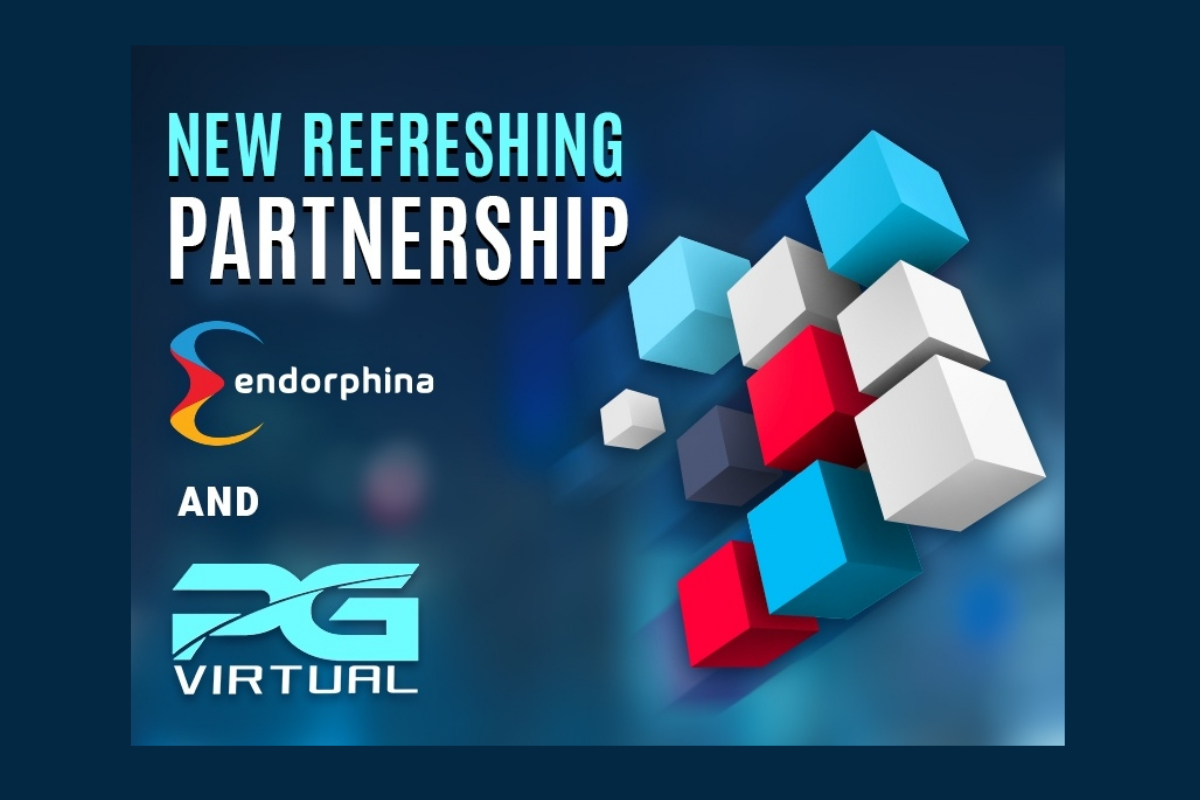 Reading Time:
< 1
minute
We're in the last stretch of summer and Endorphina has done it again. We've heard they've just closed a new partnership with PG Company, one of the reputable companies operating in Europe and Latin America.
This partnership holds a lot of success for both parties. For Endorphina, they can anticipate expanding their trending portfolio of games to wider markets to reach more players. PG Company can also be excited to soon provide their players with even more attractive games.
Massimo Esposito, CEO of PG Company shares about the partnership: "We are delighted to have Endorphina's casino games integrated into our library, and we are sure their games with graphics and exciting storylines will prove popular among players around the globe.
We are happy to have them as partners and strongly believe they will create added value for our clients."
Sales Manager at Endorphina, Zdenek Llosa, also shares: "We are very happy to have partnered with PG Company. At Endorphina, we aim to expand our footprint worldwide and such partnership will strengthen the status for both and increase our presence in Europe and Latin America. Our full portfolio of games including the most popular such as Chance Machine 100, Asgardians, 2020 Hit Slot, Dia De Los Muertos and our beloved Lucky Streak Series will be available in these regions. We are confident that it will meet the needs of their operators worldwide."
Chance Machine 20 – the milestone of the craftsmen work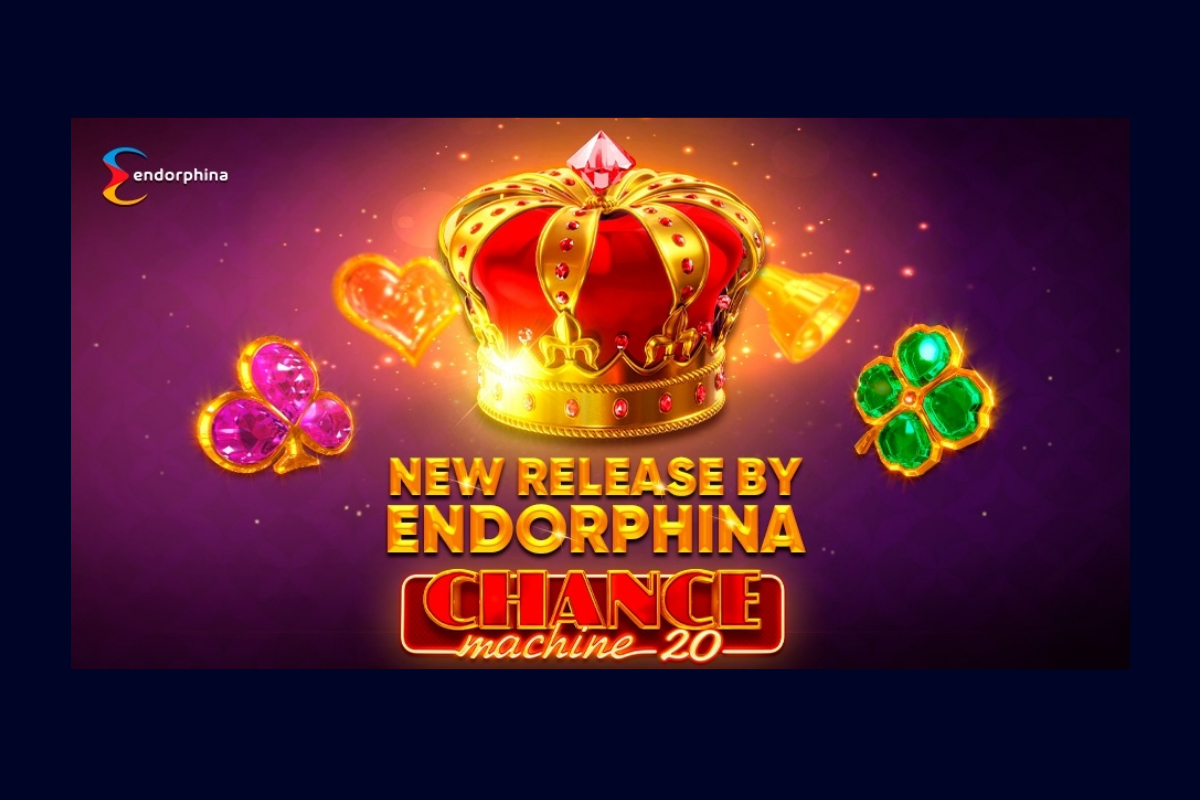 Reading Time:
2
minutes
Walk into the secret basement, partially hidden in shadows. But shh! Keep quiet because some of the best gemstone cutters and goldsmiths are very busy at work! They are polishing their way towards perfection to reach the pinnacle of innovation and flawlessness in Endorphina's new slot Chance Machine 20.
Not a single player will be left feeling indifferent if they're seeking pure and classic excitement.
The workshops of such dexterous artists as Endorphina will produce work that combine pristine mechanics and an influential cover. So, there's no surprise that even a professional gemologist pointed out the quality of the game:
"As a gemologist, my work is focused on gemstones, and that includes different ways on how to make them more expensive and more attractive. I like the way the stones are presented in Endorphina's game Chance
Machine 20, how realistically those pear-shaped amethysts look and the reflections of light in the faces of the crown," – shares Dmitry, a professional gemologist who works with gems from all over the world.
Wrapped in brilliant graphics and splendid animation, this slot has a great potential to become the highlight for all curiosities. We call it the Chance Machine saga by Endorphina.
This classic 5-reel, 3-row, 20 fixed-line online slot provides players with shimmering reels and symbols. It is a perfect fusion of quality design, a classic theme and solid mathematics.
The best gemstone cutters worked on the symbols of this dazzling slot.
The beautiful Crown acts like a wild symbol that appears on 2,3 and 4 reels and substitutes for all symbols and expands vertically to complete the combination to amaze players with wins. Gold and brilliant stars are the scatter symbols that count on any position on the reel.
What else do the craftsmen's rich imagination have in store for its players?
Similar to other Endorphina slots, Chance Machine 20 has a sparkling gamble feature – a classic Risk Game. It allows player to double his win up to 10 times.
Chance Machine 20 https://endorphina.com/games/chance-machine-20 is the second autumn release from Endorphina to create the perfect atmosphere and will keep all things classy.
Spin yourself into a luxurious world to enjoy the lavishness of true wealth and comfort.
A promising new partnership between Tecnalis and Endorphina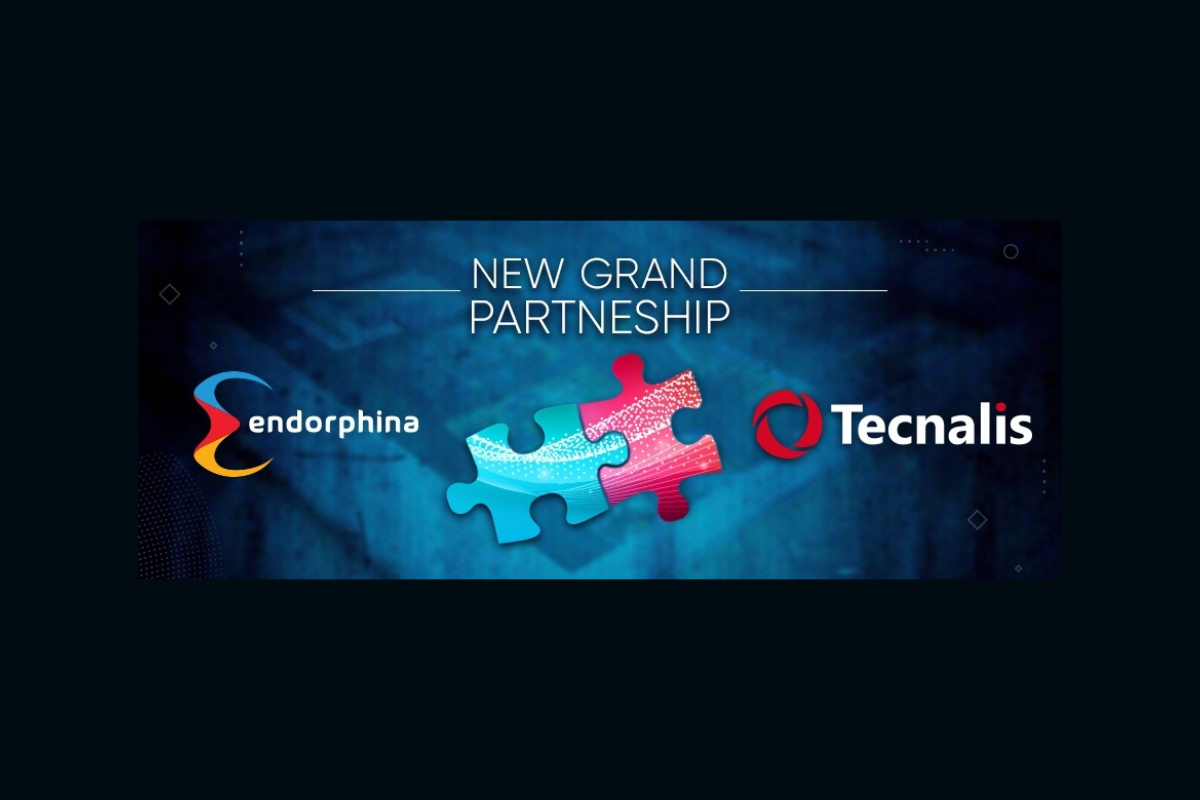 Reading Time:
2
minutes
Some bright news came to us in the iGaming industry this month, and it's that Tecnalis is now partnering with Endorphina Games. We're more than confident that this partnership will be mutually beneficial and prosperous. The market is clearly growing in the LatAm market, and this partnership will definitely be able to benefit all those involved.
Tecnalis is a software company that offers the most attractive online gaming platform of its kind: Alira. It has become the leader in the Spanish online gaming market and has also firmly established itself in the Latin America market. Through Tencalis' top tier platform, Endorphina's entire portfolio will achieve a huge milestone by becoming available in the Spanish and LatAm markets as well. This would allow gamers around the globe to play Endorphina's newest slots such as Chance Machine 100, 2020 Hit Slot, Dia De Los Muertos, The Rise of AI, and more. Endorphina is famous for designing trendy games to fit different markets according to cultures and current popular social phenomenons. With this partnership, there's no doubt that their games will be warmly welcomed by players in the LatAm region.
Zdenek Llosa, Sales Manager at Endorphina, shares on this partnership:
"At Endorphina, we could not be happier to have integrated our games catalogue with Tecnalis, the leading platform in Spain and with a strong position in the Latin American market. Our high-performance content such as, Hit Slot 2020, Asgardians, The Lucky Streak series, Aus Dem Tal and our latest creation Сhance Machine 100 will be accessible soon to the Spanish and Colombian market followed by the necessary certification. Such a partnership will strengthen the status of both Tecnalis and Endorphina as the leading companies in the industry."
Alejandro Serrano, COO at Tecnalis, shares:
"At Tecnalis, we are proud to have Endorphina as one of our integrated content providers. They are a studio with a wide game portfolio, focused on a state-of-the-art innovation and attractive themes. Endorphina has a talented technical team which we are really comfortable to work with. We've been partners for years offering their games to our Malta licensed operators and we are sure that their new Colombian certification will increase both companies' growth in Latin America."