Gaming Americas invades the region with Virtual Quarterly Meetups and sets up Advisory Board with Latin and North American gambling industry experts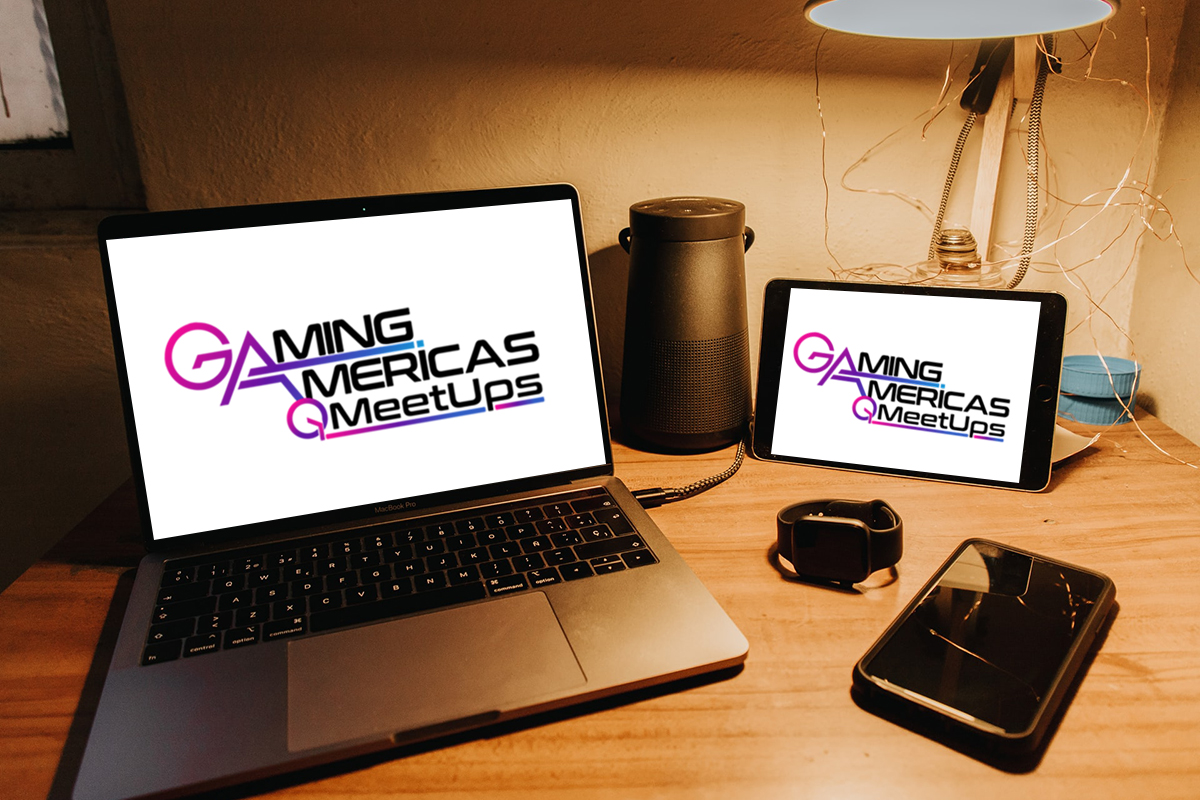 Reading Time:
4
minutes
GamingAmericas.com announces quarterly virtual meetups, conference dates and advisory board.
The team at GamingAmericas.com (part of Hipther Agency), is excited to announce the launch of virtual meetup series which will increase the access to quality information to interested parties, but will also provide an excellent opportunity to participate in engaging discussions about the North and Latin American gambling industry.
The quarterly meetups will complement the yearly virtual conference and the media/publishing services offered by Gaming Americas, and will be strategically coordinated by the Gaming Americas Way Seers (Advisory Board).
"2020 was a year of growth for us in terms of reaching new markets with our unique style of running conferences and publishing quality content. Gaming Americas has become an important news outlet in the region and to supplement the engagement, we are happy to announce our quarterly meetup series. We learned a lot this year about hosting virtual gatherings and we can now say that size doesn't matter. We tested many new ways of interacting with our audience and we can say we found a great recipe which will be implemented in these meetups", stated Zoltán Tűndik, Co-Founder and Head of Business at Hipther Agency.
Gaming Americas Quarterly Meetups
The Gaming Americas Quarterly Meetups are designed to keep you up-to-date with what is fresh in the North American and Latin American gambling industry.
The dates of the meetups are the following:
The virtual meetups will be organized quarterly and the calendar looks the following way:
January 28, 2021 – Gaming Americas Q1 Meetup
April 29, 2021 – Gaming Americas Q2 Meetup
August 26, 2021 – Gaming Americas Q3 Meetup
November 18, 2021 – Gaming Americas Q4 Meetup
The tickets are sold at the rate of $99 per Meetup or you can benefit of the full year membership offer and save 25%. You can find more details about the passes here.
The meetups feature several panel discussions per region and topics that are joined by key industry experts, CEOs, C-Level Executives, Business Development Managers, and sometimes government officials/regulators.
All meetups offer the opportunity to network online in special break-out sessions, but also join a round table discussion which answers all burning questions of the industry at a certain point in time during 2021.
Sports Betting & Casino Summit North America
The team is also excited to announce the dates for the second edition of Sports Betting & Casino Summit North America, which will take place once again in the virtual world between 21-23 June, 2021.
The inaugural edition was a huge success and brought together +500 participants and 75 speakers.
The virtual conference will continue its mission of bringing together regulators, operators, suppliers, marketing managers, C-Level Executives, policymakers, and more for two days of quality online learning and networking.
To receive constant updates about the registration opening and agenda updates, subscribe here: http://eepurl.com/hfyZxf
Advisory Board
In order to fully embrace all hot topics and regulatory updates from the Americas, the strategy will be orchestrated by North and Latin American gambling industry experts.
Thus, the team is honored to announce the appointment of the following experts in the Gaming Americas Way Seers (Advisory Board):
Chantal A. Cipriano (Senior Director, Legal & Compliance at Mazooma)
Karen Marcela Sierra – Hughes (Vice President of Latin America & Caribbean at Gaming Laboratories International (GLI))
Dr Laila Mintas (CEO at PlayUp US)
Fernando Saffores (Founder & Director at Focus Gaming News)
Jonodev Chaudhuri (Chair, Indian Law & Policy Practice at Quarles & Brady LLP)
Joerg Hofmann (Senior Partner at MELCHERS LAW)
Evan Davis (Managing Director, Sports Betting and Gaming for SeventySix Capital Sports Advisory)
Jeremy P. Kleiman (Gaming Attorney and Member at Saiber LLC)
Lloyd Danzig (Founder & CEO at Sharp Alpha Advisors)
The excitement about 2021 is also shared by the above-mentioned experts and here are some inputs that were stated:
"Gaming Americas has developed a method to disseminate gaming content and news, ways for businesses to collaborate and the opportunity for relationships to grow. I look forward to joining its Way Seer Advisory Board and helping to advance its initiatives in the gaming industry by providing a legal and regulatory perspective." – Chantal A. Cipriano (Senior Director, Legal & Compliance at Mazooma)
"The American gaming market continues to grow exponentially, catalyzed by technology, investment, and legislation. As new and existing participants increasingly seek insight into the industry, thoughtfully-constructed conferences will have the opportunity to serve as nodes that disseminate the expertise to key stakeholders. I am excited to join the Gaming Americas Advisory Board alongside a prestigious collection of thought leaders in the space." – Lloyd Danzig (Founder & CEO at Sharp Alpha Advisors)
"I am thrilled to be part of this outstanding group of international experts.  The future is bright and Gaming Americas is leading the way!" – Jeremy P. Kleiman (Gaming Attorney and Member at Saiber LLC)
"I'm really proud to participate in such interesting events with other recognized executives around the world. This 'new normality' leads us to think out of the box, offering outstanding solutions and being close to our customers. Hipther understood this very well." – Fernando Saffores (Founder & Director at Focus Gaming News)
"Something really big, something global, is being created here. And I am delighted to be a part of it!" – Dr. Joerg Hofmann (Senior Partner at MELCHERS LAW)
 "I'm honored and excited to join the Way Seer board for Gaming Americas alongside such a diverse and knowledgeable set of experts from across the gaming community.  I look forward to an exciting year of discussions focusing on topics that are of heightened interest to our industry."– Evan Davis (Managing Director, Sports Betting and Gaming for SeventySix Capital Sports Advisory)
For further sponsorship/speaking and marketing inquiries, make sure to reach out to Andrada Marginean (B2B Sales Executive at Hipther Agency).
For media-related inquiries, please contact Alexandru Marginean (Marketing Specialist at Hipther Agency).

Gaming Americas Weekly Roundup – April 5-11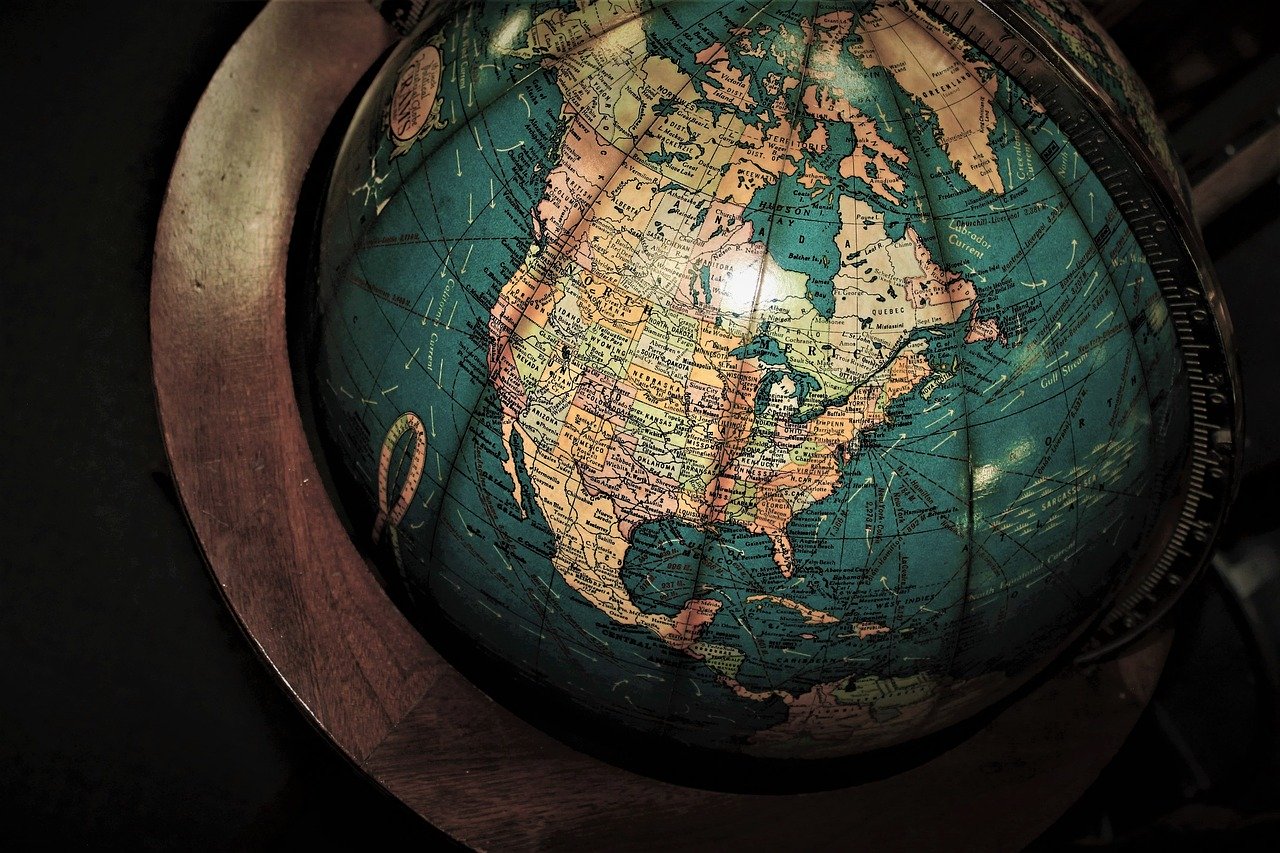 Reading Time:
2
minutes
Welcome to our weekly roundup of American gambling news again! It was again an eventful week in the USA, despite the still-active virus attack.
Here, we are going through the weekly highlights of the American gambling industry which include the latest news, new partnerships and compliance updates. Read on and get updated.
Latest News
Scientific Games has launched Mural cabinet, the most visually dramatic gaming cabinet in the company's range of industry-leading products. The Mural cabinet captures the imagination with its stunning dual 55-inch, 4K resolution curved display, immersing the player in the game and creating an eye-catching attraction on the casino floor. Following the successful launch of Kascada, the next generation of the top-selling TwinStar J43 cabinet, the Mural cabinet's massive display takes the evolution of Scientific Games' cabinet building prowess a step further.
Sinclair Broadcast Group and Bally's Corporation have formally rebranded Sinclair's regional sports networks as Bally Sports. The rebrand comes on the heels of the November 2020 announcement of the enterprise-wide, long-term strategic partnership between Sinclair and Bally's.
Scientific Games has launched its online iLottery subscription programme, Subscription Spot, for its longtime Canadian customer, Western Canadian Lottery Corporation. Subscription Spot is available via the WCLC website and is the first instance of a true digital offering for players, allowing the online purchase of lottery games and creating a pathway to digital modernisation with a larger online presence for the lottery.
New Partnership
BetMGM has become an official gaming partner of the Detroit Tigers under the terms of a multi-year sponsorship agreement. Highlights of the sponsorship deal include BetMGM branding on scoreboards throughout Comerica Park, fan-focused promotions, integrated social media content and more.
New Acquisition
Simplicity Esports and Gaming Company has acquired the assets of a gaming centre previously owned by a PLAYlive Nation franchisee in Vancouver. The gaming centre was originally opened in 2013 and has a database of over 17,000 unique customers. The venue is expected to reopen in mid-April.
Compliance Updates
The Brazilian authorities have launched an inquiry aimed at banning loot boxes in the country, on the recommendation of the National Association of Child and Adolescent Defence Centres. The association argued that randomised monetisation mechanics are a form of gambling, which is illegal in Brazil. The inquiry targets companies that sell loot boxes, including Activision, EA, Konami, Nintendo, Riot Games, Ubisoft, Tencent and Valve. If the ban is approved, Brazil could fine violators up to $706,000 per day.
The state of New York has announced it approved a budget for its fiscal year 2022 that would allow for legal online wagering in the state for the first time. Further reporting from the Action Network and the Buffalo News indicates the plan to implement online sports betting will be some form of a limited-operator model that has been championed by New York Gov. Andrew Cuomo. The Governor said he wants to run the state's sports betting industry through the New York Lottery, which is run by the government.
SoftSwiss Sportsbook launches in-play bets for American leagues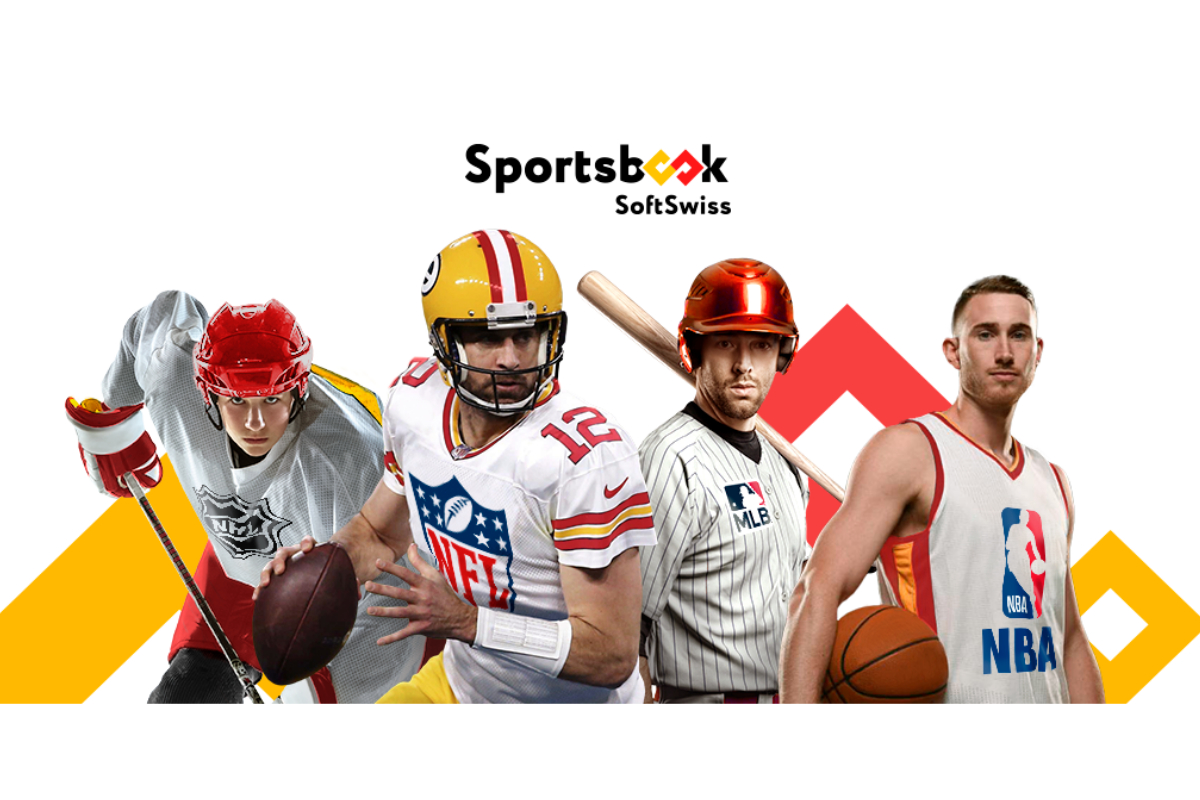 Reading Time:
2
minutes
SoftSwiss announces the introduction of the new functionality on its recently launched Sportsbook solution. Now the platform will allow players to place live bets on the most popular American leagues such as NBA, NHL, NFL, MLB.
The National Basketball Association (NBA), The National Hockey League (NHL), The National Football League (NFL), Major League Baseball (MLB) are some of the most popular leagues which attract audience from all over the world. Previously, American league odds were available only as a pre-match bet option — now it is also provided as a live betting option (in-play betting), diversifying player engagement. As odds fluctuate a lot more frequently with in-play, it brings more variables to the game, whilst also increasing the value delivered when odds drift. The newly extended Sportsbook functionality will be of particular interest to both SoftSwiss B2B clients, as well as their players. The main odds feeds provider behind the platform is the industry leader Betradar.
Alexander Kamenetskyi, Product Owner of SoftSwiss Sportsbook noted: "We are continuously expanding the functionality and enhancing the interface of our product, making SoftSwiss Sportsbook even more versatile, reliable and secure for our clients. With this new in-play bets option SoftSwiss Sportsbook will be able to maximise player engagement, as well as increase interest in the product from the side of operators. Our platform is actively expanding geographically and we would like to thank our partners for their trust".
SoftSwiss Sportsbook continues expanding its horizons — just since its official launch in December 2020, the solution already signed 5 clients, and is currently in the process of launching several more in April, including third-party clients.
SoftSwiss Sportsbook Platform is an all-in-one solution for managing sports betting operations. The solution comes with full risk management, fraud prevention and high-quality customer support. Sportsbook inherits the company's extensive experience in the iGaming market and all crucial functionality from the SoftSwiss Online Casino Platform: security, stability, advanced player segmentation, and adaptability to operators' marketing needs.
About SoftSwiss
SoftSwiss is an international tech brand supplying widely acclaimed, certified software solutions for managing iGaming operations. The company has a vast product portfolio, which includes an online casino platform, game aggregator with thousands of casino games, an affiliate system, and a recently launched sports betting platform. SoftSwiss holds a number of gaming licenses, providing a "one-stop-shop" White Label solutions by taking care of all technical, legal, and financial processes on behalf of its customers. In 2013 SoftSwiss was the first in the world to introduce a bitcoin-optimized online casino solution. The company has thus been regarded as the leading technical expert when it comes to the use of cryptocurrencies in online gaming.
Gaming Americas Weekly Roundup – March 29-April 4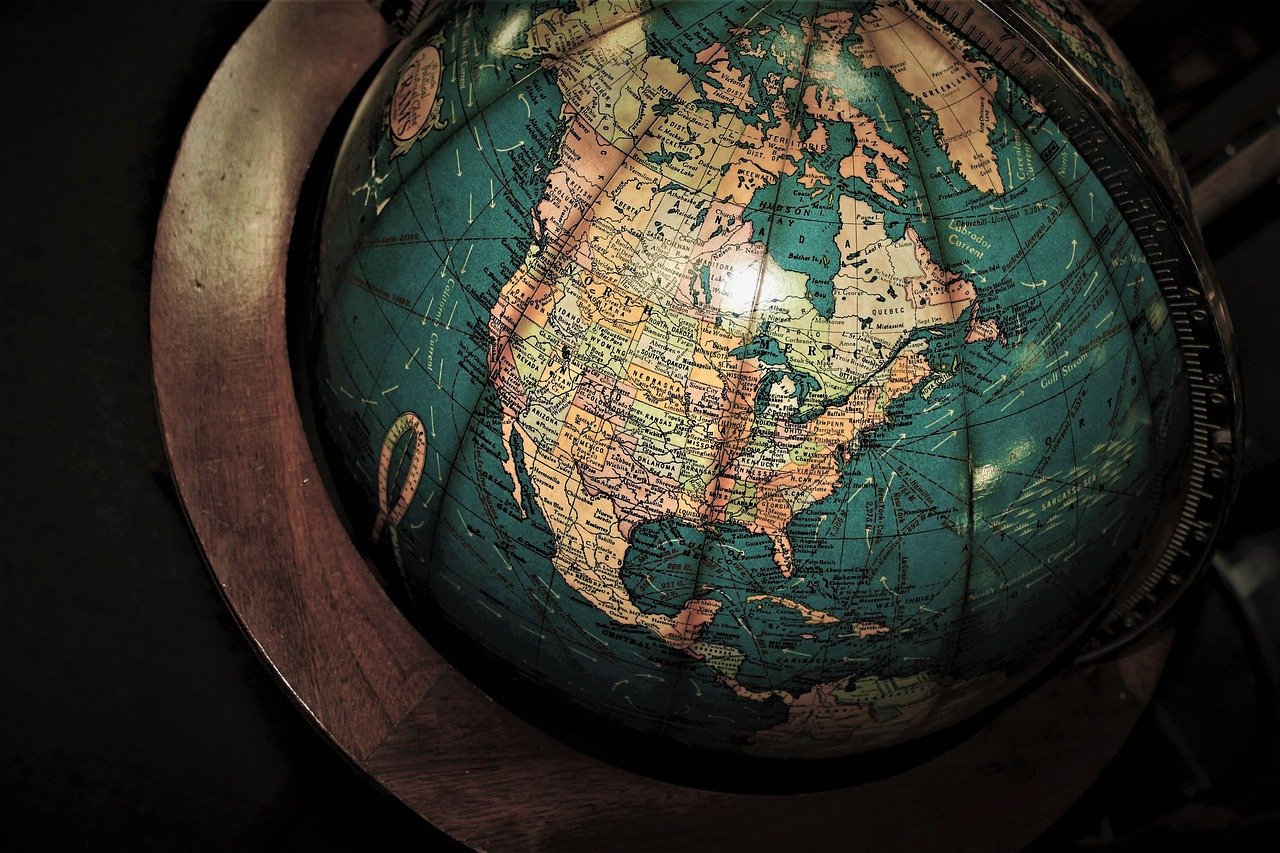 Reading Time:
4
minutes
Welcome to our weekly roundup of American gambling news again! It was again an eventful week in the USA, despite the still-active virus attack.
Here, we are going through the weekly highlights of the American gambling industry which include the latest news, financial results and new partnerships. Read on and get updated.
Latest News
Playtech has announced that it has entered a long-term lease in Michigan to house its first live casino studio in the US. This state-of-the-art studio will feature Playtech's best-in-class technology and video capabilities from its flagship Riga studio. The scale of Playtech's offering means it can offer integrated live content across retail and online channels and across product verticals, delivering live iGaming entertainment never seen before in the US market.
PointsBet Holdings has announced that its wholly-owned subsidiary PointsBet USA and Penn National Gaming have agreed to extend the Online Gaming Services Framework Agreement dated 31 July 2019 to provide PointsBet with online sports betting and iGaming market access in Pennsylvania and Mississippi, subject to enabling legislation and licensure in each of those States. Pennsylvania currently permits online sports betting and iGaming.
Daily Fantasy Sports operator PrizePicks has announced the addition of premier esports titles Call of Duty, Rocket League and Valorant to its marketplace, a major step towards solidifying PrizePicks as the premier fantasy esports operator in North America. PrizePicks already features iconic AAA titles Counter-Strike: Global Offensive (CS:GO) and League of Legends on its platform.
Airwaves Media Group has announced the launch of Airwaves Games Network, a multi-platform esports media and production company dedicated to live esports. AGN was founded by former OGN and CJ executives who produced premiere esports events including the 2019 Clash Royale League World Finals, PUBG Global Championship 2019 Group Stages and 2019 Summoners War World Arena Championships, among others.
Sportnco has taken its first step into the US iGaming market with the launch of the SuperDraft Free SportsBook App. The SuperDraft and Sportnco teams worked in close partnership to develop free-to-play betting product targeted at US sports fans. The app will offer players the opportunity to place bets and learn about sports betting without financial risk.
GAN has published its Q4 and full-year results for the period ended 31 December 2020, with full-year revenue up 17% to $35.2m. Annual Gross Operator Revenue increased by 73% to $545 million year-over-year and real money Internet gaming (RMiG) was up 6% to $25.6 million in 2020. Simulated (SIM) gaming revenue increased 66% to $9.5 million in 2020.
Partnerships
FOX Sports and the New York Racing Association (NYRA) have announced an expanded partnership agreement that establishes FOX Sports as the official wagering partner of NYRA Bets and the leading media provider for elite thoroughbred racing through the next decade. The prior FOX Sports/NYRA media rights agreement provided a FOX Sports subsidiary with an option to acquire a 25% stake in NYRA Bets. The FOX Sports subsidiary will exercise this option by the summer of 2021, pending final regulatory approval.
Simplicity Esports and Gaming Company has signed a two-year agreement to sublicense the Flamengo Esports brand to a team competing in the popular mobile game Free Fire. The licensing agreement includes a minimum fixed fee of $100,000, as well as 20% of all sponsorship and advertising revenue received by the team.
BetMGM has entered into a multi-year deal with Audacy. As per the deal, BetMGM has become the preferred sports betting partner of Audacy across all sports broadcast stations, digital platforms, BetQL app as well as BetQL Audio Network. The key partnership details include integrated content across Audacy's broadcast sports stations, customer acquisition opportunities and talent endorsements across Audacy's wide spectrum of local and national sports betting content.
PGA TOUR and theScore have entered into a content and marketing relationship designating theScore Bet as an Official Betting Operator of the PGA TOUR across the US and Canada. As part of the deal, PGA TOUR will begin to incorporate daily odds updates from theScore Bet within the TOUR's live audio play-by-play, distributed via SiriusXM PGA TOUR Radio and PGA TOUR Digital platforms.
DraftKings and WWE have announced that DraftKings will become an Official Gaming Partner of WWE, subject to regulatory approval in all applicable jurisdictions. The collaboration centers on DraftKings' popular free-to-play pools product and will launch with an inaugural free-to-play pool at WWE's two-night pop culture extravaganza, WrestleMania, on April 10 and 11.
New Appointments
Intema Solutions has appointed Leigh Hughes to its newly-constituted advisory board. Leigh brings over 15 years of professional experience in integrated corporate and marketing communications and extensive experience in venture capital services and commercialisation of private and public companies across North America, Australia and the Asia-Pacific region.
fuboTV Inc. has appointed Ali Ghanavati as head of regulatory technology for its new Fubo Gaming subsidiary. Ghanavati's extensive gaming career includes roles as chief engineer and as deputy chief of the Technical Services Bureau of the State of New Jersey Division of Gaming Enforcement, where he consulted with numerous state agencies and gaming jurisdictions regarding casino gaming regulation and standards.
Gaming Laboratories International (GLI) has appointed iGaming innovator and leader Joe Bunevith as its Director of Client Solutions. In this role, he will work closely with GLI's sales, compliance and engineering teams on issues relating to new technologies, client onboarding, new jurisdictions and business solutions. Most recently, he served as Director of Interactive Gaming for Synergy Blue in Las Vegas.
Compliance Updates
The Massachusetts Gaming Commission has imposed an $18,000 fine to MGM Springfield after finding three separate "unacceptable" failures that resulted in underage persons being allowed to gamble and, on one occasion, being served alcohol.
Score Media and Gaming Inc. has secured access to the Illinois sports betting market through an agreement with Harrah's Joliet Hotel & Casino, a Caesars Entertainment property. Subject to receiving all relevant licenses and approvals from the Illinois Gaming Board, the Company anticipates launching its mobile sportsbook, theScore Bet, in Illinois in the second half of calendar 2021.