Rix.GG hires legendary tournament admin Umar "Maru" Aswat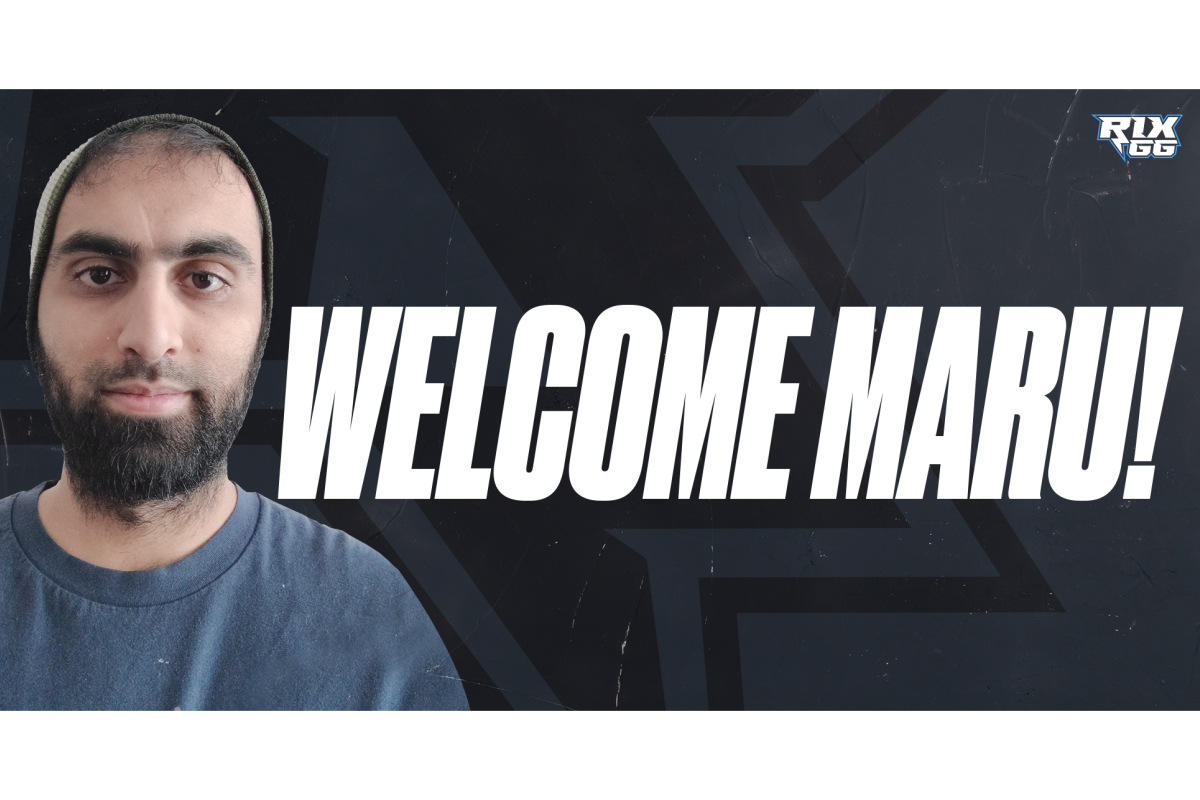 Reading Time:
2
minutes
Rix.GG, a top UK esports organisation known for hosting grassroots tournaments, announces Umar "Maru" Aswat as the new Tournament and Events Manager.
Umar "Maru" Aswat is most known for his admin work across top CS:GO esports events in the UK and internationally including BLAST, ESL, Insomnia, and epic.LAN among others. Umar will manage all tournaments and events at Rix.GG including a series of tournaments yet to be announced.
Jamie Lewis, CEO and Founder, said: "Umar is a British LAN legend and we're extremely excited to have him fronting our tournament operations moving forward. Maru will be instrumental in ensuring all the Rix.GG tournaments are fair, competitive, and as smooth as possible, as well as a fun broadcast for everyone at home."
Umar "Maru" Aswat, Tournament and Events Manager, said: "I'm very happy and excited to be the Tournament and Events Manager at Rix.GG. Life does work in mysterious ways. Having 'retired' from my duties over a year ago, I did not think I would ever have an opportunity to make a significant impact on grassroots esports.
When Rix.GG first contacted me, it wasn't a 'we would like to talk to you about our plans'. It was more of a 'we want you to be part of our plans' and that reignited a feeling I haven't felt in a while.
I haven't had the opportunity to be in a leadership role in a full time capacity, so I am excited to be able to showcase my talents and be creative, but also encourage and nurture new talents to become better. I also want to help players know that they have a place to play, casually or competitively, without the fear of mismanagement. Feedback is one of the greatest tools when utilised correctly and I will do my best to make sure your voice is heard.
Finally, I have the opportunity to work in the field I love, esports. Many people who have worked with me know that I get my 'fix' when a tournament runs as good as it could possibly be.
I just want to say a final thank you to everyone who I have worked with, to the organisers who I have worked for and to the players who have helped me with all the feedback. You have all helped me get to this position today.
I'm ready to start this new chapter and help UK esports be the best it can be!"

YAS HEAT ESPORTS kicks off Endurance Cup by Thrustmaster title defence with hard-fought podium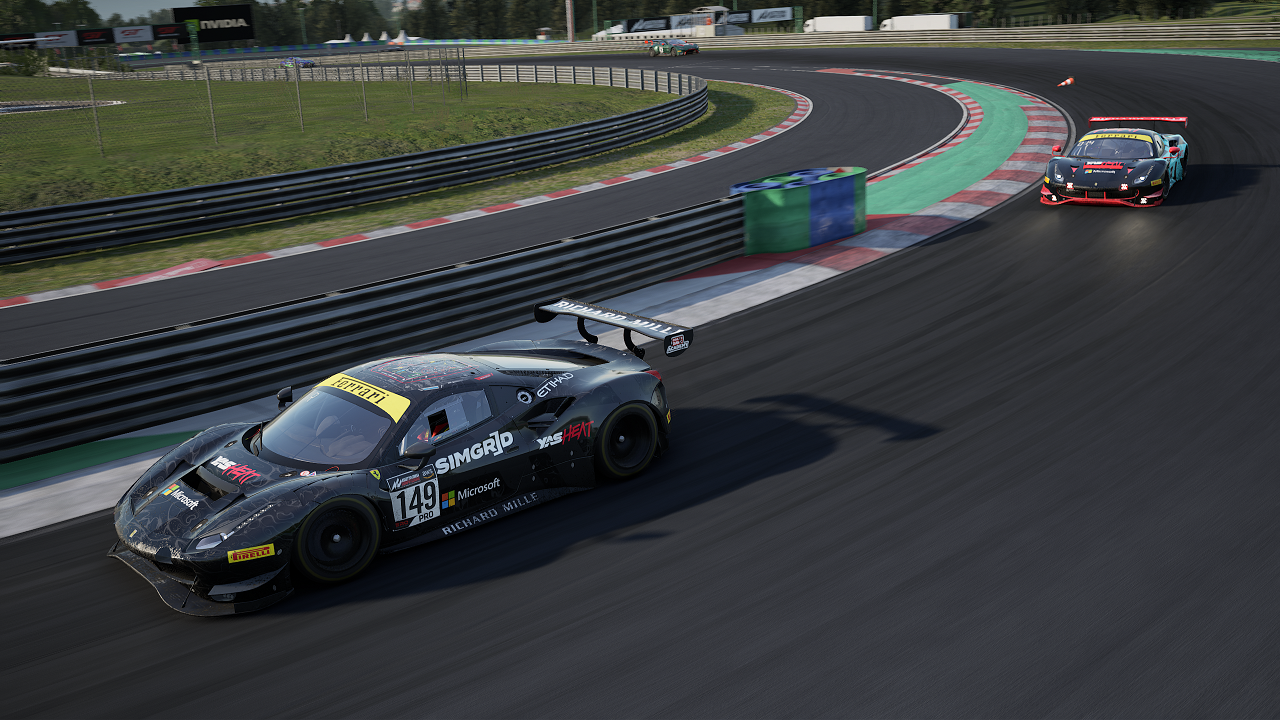 Reading Time:
2
minutes
Abu Dhabi squad claims runner-up spot at opening race of the season whilst community car shows promising pace
The Sim Grid Endurance Cup returned on Saturday, 1 May for the inaugural race of the 2021 campaign. Round 1 saw a total of 540 drivers compete across four splits at the iconic Hungaroring for a three-hour race on Assetto Corsa Competizione.
Reigning champions YAS HEAT powered by Richard Mille dominated proceedings in season two and returned to the fold with one thing on their mind – retaining the title. The team comprised top-tier talent from across YAS HEAT's Assetto Corsa talent pool, including Eamonn Murphy, Mikhail Statsenko and Andrea Capoccia.
The second car – YAS Community – was led by Jaroslav Honzik or 'Jardier' and fielded a squad of YAS HEAT fans as the team repaid the dedication shown by their loyal followers, enabling them to race in a professional esports competition.
It was a dream start to the season for the Abu-Dhabi based team as they put it on pole position for the first race of the season. A tense opening stint saw the top three cars separated by mere tenths from the outset, with YAS HEAT leading the charge.
As the initial pit stops loomed, the Odox Motorsport #122 car made its move, relegating YAS HEAT to second place. Before Statsenko was able to respond, contact with the third place Griphax Engineering car and the subsequent time lost saw the Abu-Dhabi squad drop out of contention for the lead, despite second place being conceded by Griphax Engineering shortly after.
From that point on, the damage was done and the lead remained out of reach as the gap ebbed and flowed between five and ten seconds for the remaining stints. The team crossed the line to claim the runner-up spot but left the Hungaroring knowing they were denied a chance to fight for victory.
Eamonn Murphy, Assetto Corsa Driver, YAS HEAT ESPORTS said: 
"On the day at Hungaroring, we extracted the most out of the 488 EVO, especially with 50kg ballast. The Audi unfortunately, over a full stint, just seemed to have the edge on pace, but, unfortunately for our rivals, this only makes us push harder to find even more time.
"As a team I feel we have progressed even more than last season with better communication before, during and after races, thus increasing levels of preparation for the next time we hit the track. Every mistake or downfall is analysed and worked upon. Fail to prepare, prepare to fail!
"Our ambitions are the same as when we first started out together, championship titles are the main goal… YAS isn't here to take part, we're here to take over."
YAS HEAT Community meanwhile were running well in fifth place – on merit – before a collision ahead spelt disaster for a number of cars and sent the squad tumbling down the order, eventually finishing P14.
Next up on the Endurance Cup calendar is a six-hour race at the iconic Italian circuit of Monza (29 May, 11:00am BST) and can be watched live on The Sim Grid's YouTube channel.
Intema to Acquire Livestream Gaming Ltd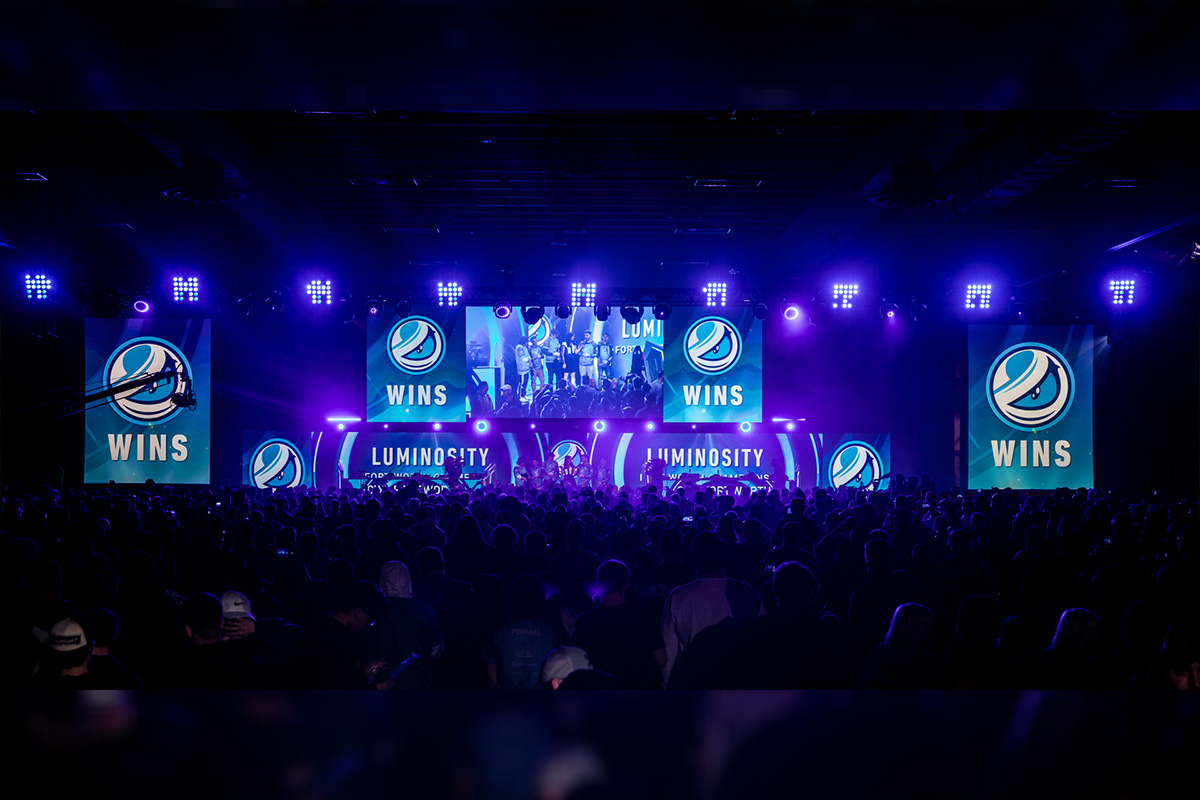 Reading Time:
< 1
minute
Intema Solutions has signed a letter of intent (LOI) to acquire Livestream Gaming Ltd, owner of esports betting platform LOOT.BET.
LOOT.BET is one of the global leaders in esports betting, with a focus on live betting and online gaming and building an exceptional product for its 450,000+ registered users. Supported by a professional operational and software development team of over 50 employees, LOOT.BET is world-renowned not only as an established and reliable esports betting platform but also as a supporter of the esports industry. It is a regular sponsor of notable professional tournaments and teams and a partner of leading esports operators, studios and bright esports talents and influencers.
"This is a pivotal transaction for Intema that will make us a leader in esports betting. LOOT.BET will be a significant part of our ecosystem, which now consists of not only esports betting, but also peer-to-peer gaming, esports tournaments and advertising through HypeX.gg, Advertiise and TheSMACK.gg. All are complementary drivers of our future revenue growth. We are excited to have these companies and their experienced teams within our family. We are now focusing on closing these transactions so that we can offer the best experience possible through fully licensed, safe and secure online platforms," Laurent Benezra, President and CEO of Intema, said.
"Intema was a logical next step for LOOT.BET to pursue its growth, as it will allow us to expand into new markets in North America and benefit from synergies with complementary businesses to drive more traffic and thus more revenue. We are impressed with what Intema has achieved over a very short period of time. We see the potential once all the elements are in place, and we are thrilled to be part of it," Peter Zhalov, CEO of Livestream, said.
BIG extend established partnership with CORSAIR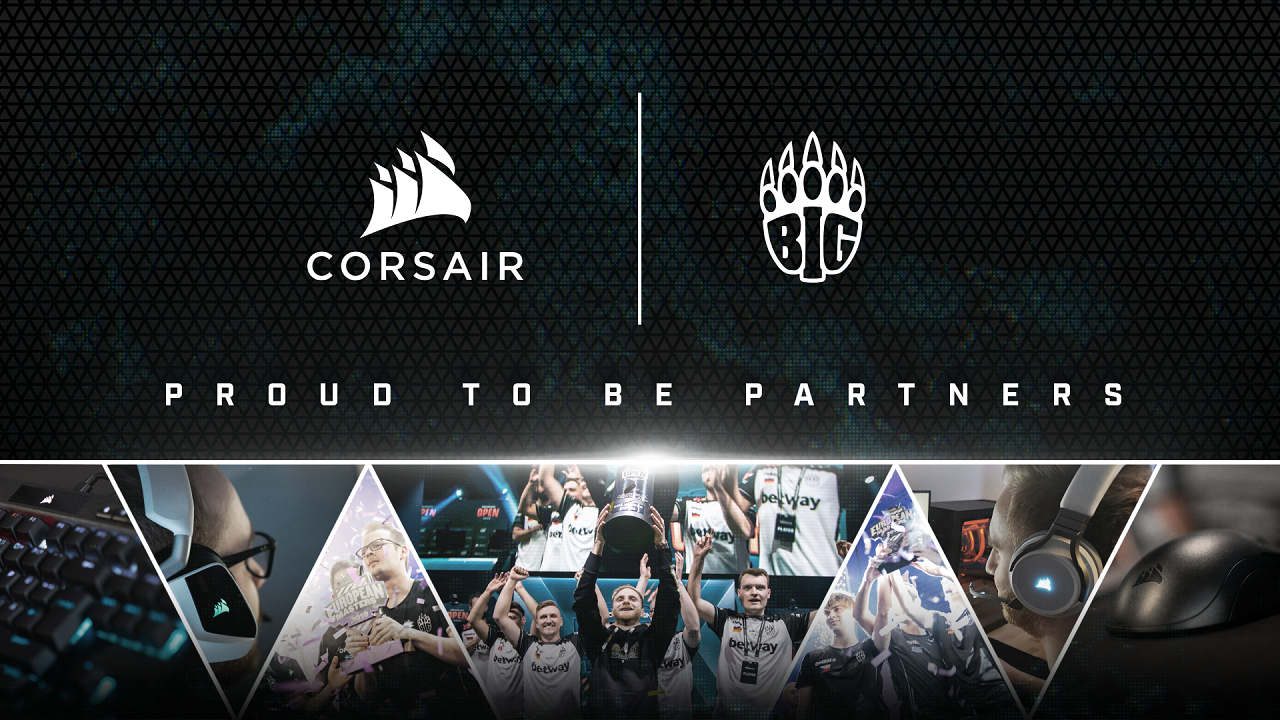 Reading Time:
2
minutes
After more than three years of a highly successful partnership together, CORSAIR and BIG extend for a further two years.
Supporting BIG through LANXESS, becoming Legends, and becoming the best team in the world; CORSAIR® will now continue to stand behind the organization for the coming future. After over three years of success together, CORSAIR and BIG have agreed on an extension for another two years!
Since the beginning of 2018, CORSAIR has been a key member of the BIG Family. Its world-class peripherals drove the players forward in their most competitive moments and helped them achieve some of their greatest milestones. CORSAIR has brought fans not only access to high-quality gaming gear, but also some of BIG's greatest plays through CORSAIRSHOTS frag movies, and insights into the everyday life of the BIG Family through exclusive content.
As the sights are now set towards five years of collaboration, the remarkable length of the partnership is a testament to the success and value BIG and CORSAIR have created together. BIG is incredibly happy to have CORSAIR on board for another two years, and looks forward to accomplishing more great milestones together!
Statement Daniel Finkler, BIG CEO
We value loyalty and trust very highly. And CORSAIR has been by our side through all our phases, in good times and bad. CORSAIR's gaming peripherals are high quality, precise, and best suited for ambitious gamers, and we are proud to represent such a renowned brand with our athletes around the globe. Therefore, I am delighted to extend two more years and celebrate our 5-year partnership soon after. Such long-term agreements are still rare in Esports, so we would like to say a big thank you for the trust and the excellent support.
Statement Frank Fields, CORSAIR Senior Manager of Esports & Sponsorships
BIG has been a key partner for CORSAIR for several years. When we began our partnership, we saw a small CS:GO team with incredible potential that we wanted to help grow over time. Since then, BIG has become a leading international esports organization. Our collaboration has helped us push innovation thanks to crucial R&D feedback for new esports products for enthusiasts and competitive gamers, such as the new CHAMPION SERIES lineup. We are honored to keep giving this team support and look forward to growing our partnership even further in the years to come.