Ultimate Battle launches Battlegrounds Mobile India on its platform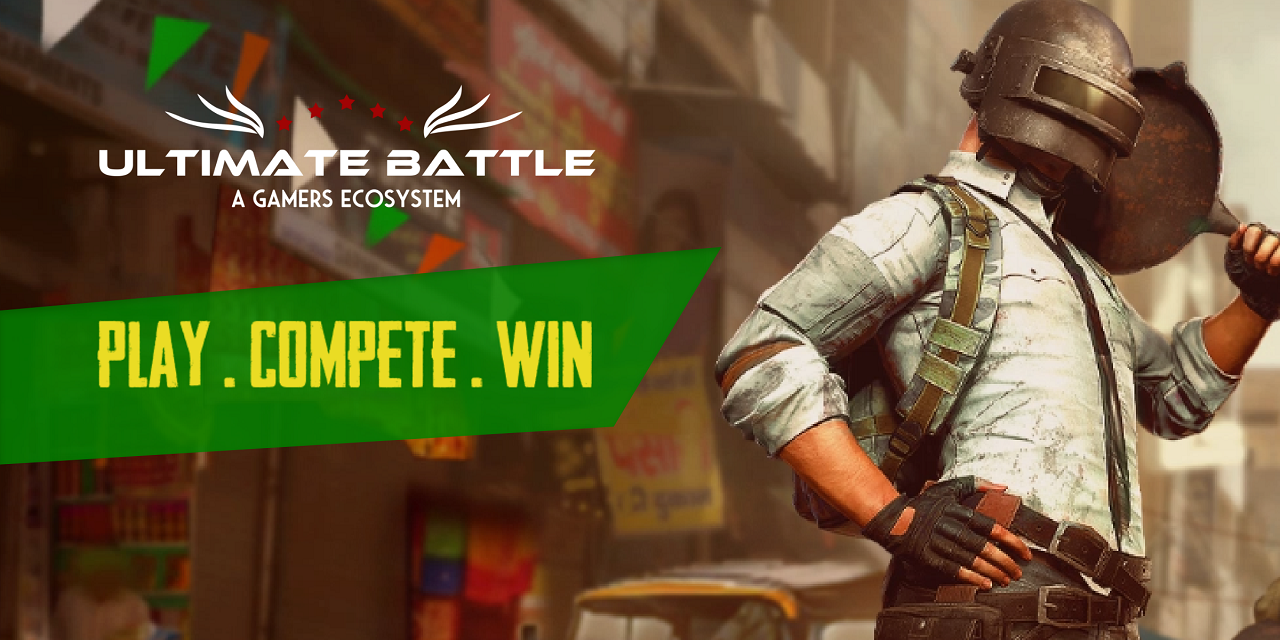 Reading Time:
2
minutes
Ultimate Battle (UB), India's first-ever one-stop online esports platform, is geared up to host exciting tournaments for the recently-launched game Battlegrounds Mobile India (BGMI) on their platform. With an aim to boost the esports and gaming ecosystem in the country, Ultimate Battle has launched this exclusive Indian game on its platform. While the whole focus of esports is shifted to online with the absence of local area network (LAN) events due to the ongoing Covid-19 pandemic, the tournaments will help the esports athletes and their roster to start their grind and prepare for national and international events.
The country's most popular esports platform UB, which has been a destination for playing many action-packed games with high-end graphics and has successfully integrated more than 10 esports title games to the platform, with BGMI, this exclusively designed game will fuel the growth of mobile gaming in India and the game will leverage the power of the mobile-first gaming ecosystem of the country. With the participation of both professionals and casual gamers, it also has the ranking system in place as part of the automated leader board based on the performances of the players and the winners will be awarded exciting prize money.
Exciting Features for BGMI players:
Tournaments: BR events will be hosted every hour so players can enjoy competitive gameplay at any time.
Leaderboards: Play daily and rake up your Ranking to get rewards.
Redeem Shop: Players will be able to get in-game items and more by collecting UB Coins by playing games on UB.
"At Ultimate Battle we are very excited to launch BGMI on our platform which is an exclusive Indian game as we strive to provide the esports community with the gaming events, content, and more through our online esports platform which caters to more than 3,00,000 registered gamers. The pre-registration phase has already marked a great success with 40 million Indian gamers which will continue to grow. We will host multiple online tournaments as it's the favourite game among the Indian gamers which is making a much-awaited coming back. We'll also be looking into adding BGMI to our flagship tournament All India Esports league (AIEL), which will be launched this month," said Mr. Tarun Gupta, Founder, Ultimate Battle.
Currently, the platform has garnered a player base of more than 3,00,000 and has been growing every day. With over 54,000 monthly active users, gamers get an active community to interact with and compete against each other. The platform is now available on Google PlayStore for Android users and till now it has seen over 63,000 downloads already. The freshly launched app of the platform will facilitate easier connectivity and accessibility for its users and leverage the power of the mobile-first ecosystem of the country.
Meet BetConstruct at G2E Asia in Singapore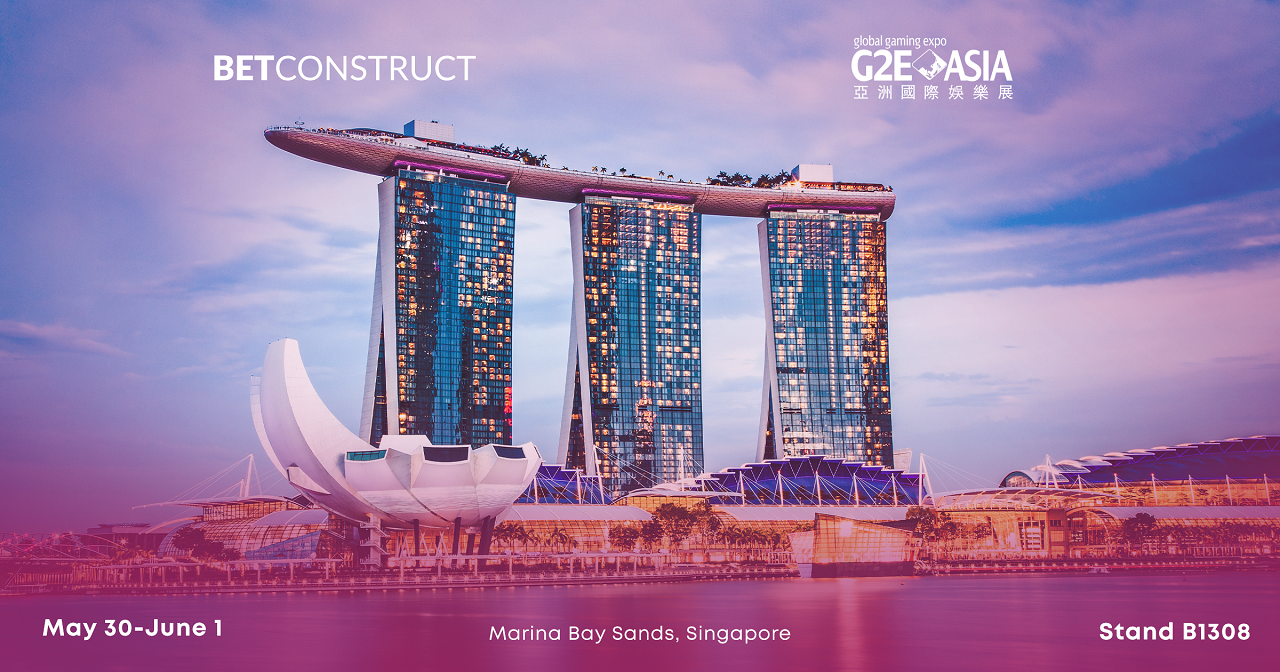 Reading Time:
< 1
minute
BetConstruct is set to turn some heads with its cutting-edge products and solutions at the upcoming G2E Asia being held May 30 – June 1, in Singapore.
G2E Asia is one of the premier events in the iGaming market for major stakeholders and players to explore the latest trends, innovations, and business opportunities in the Asian gaming sector. The event will centre around networking, knowledge sharing, and collaboration opportunities for key executives in the industry.
BetConstruct will use this medium to unveil its latest advancements in gaming technology and bring its extensive portfolio of cutting-edge products and solutions, aimed at revolutionising the gaming experience.
The main highlights of the event include the groundbreaking Fastex ecosystem with innovative ftNFT terminals and Esports-focused Sportsbook solutions. The ftNFT terminal is a state-of-the-art solution allowing visitors to buy and sell NFTs right from the spot. Additionally, with the Esports industry experiencing immense growth, BetConstruct's sports betting solution provides operators dynamic and engaging Esports betting experience with its live streaming capabilities, real-time odds and extensive market coverage.
Visitors can also explore BetConstruct's land-based offerings at its dedicated corner, as well as learn more about FeedConstruct products and how to implement them in their business.
BetConstruct will showcase its vast catalogue of offerings at stand B1307 in Marina Bay Sands from May 30 to June 1. All visitors are welcome to join one of the biggest iGaming events in the area and engage in the pool of possibilities.
MOGO Executes Definitive Agreement with Nils Lahr and OrionsWave to Acquire Social Challenge Engine and Platform Technology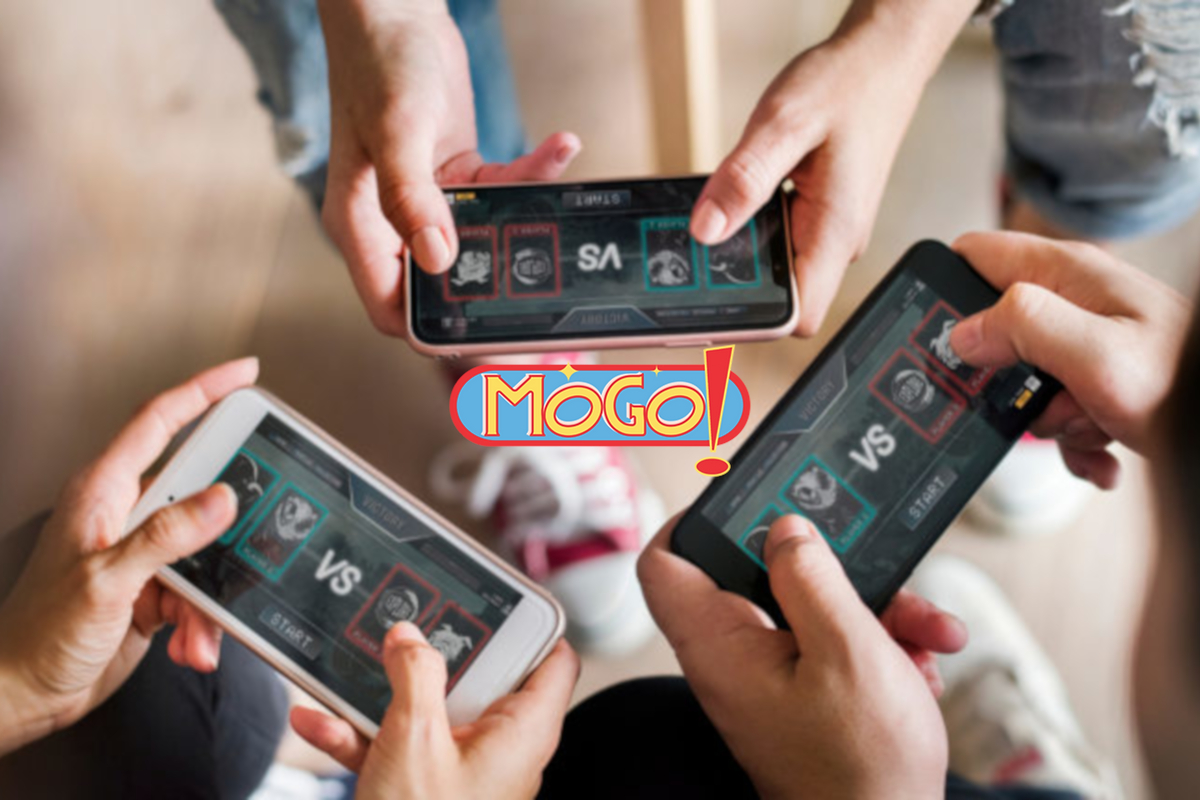 Reading Time:
2
minutes
Mobile Global Esports Incorporated (MOGO) (NASDAQ:MGAM), the mobile eSports and social platform company driving collegiate eSports tournaments, team development and data services in India, today announced that the company has executed the definitive agreement to acquire, implement and relaunch the social challenge technology developed by Nils Lahr and OrionsWave LLC.
"I'm thrilled about the prospect of bringing specific social stories to life," the founder and Chief Executive Officer for OrionsWave LLC, Nils Lahr, said. "Unlike the ad-hoc nature of Instagram or the instant gratification of TikTok, our original app, which was number-one on the app store before these platforms emerged, catered to a unique category that is still unaddressed in the market. Our aim is to add more value to social connections and infuse more fun into viral calls to action. With the advancements in technology and user experience, we're poised to bring a fresh and exciting perspective to the market."
"Moving forward with OrionsWave's social challenge technology provides the robust technological backbone required for building out the capabilities, value and offering of our MOGO social platform," the Chief Executive Officer for Mobile Global Esports Incorporated, Dave Pross, said. "We're looking forward to working closely with Nils and his team to drive gamer engagement through offering users the ability to create challenges with which to motivate player and team unity and competitiveness."
Lahr, an esteemed American entrepreneur and computer scientist, has made significant strides in the digital media and artificial intelligence (AI) industries. As the founder and Chief Executive Officer for OrionsWave, LLC, he has guided early-stage companies to success including Orions Systems Incorporated and Synergy Sports. His tenure as Reality Chief Technology Officer at Microsoft showcased his expertise in AI scalability. Holding over eight key patents in machine learning and AI, his innovative approach led to Microsoft's acquisition of Orions Systems Incorporated in 2020.
Lahr also co-founded Synergy Sports Technology LLC, a global leader in sports analytics, which recently had its IPO. His Emmy-award-winning work in streaming media has significantly influenced the digital transition of major corporations. Terms of the agreement were not disclosed.
Trinity Gaming India Signs Deal with Everdome to Build Web3 Adoption in India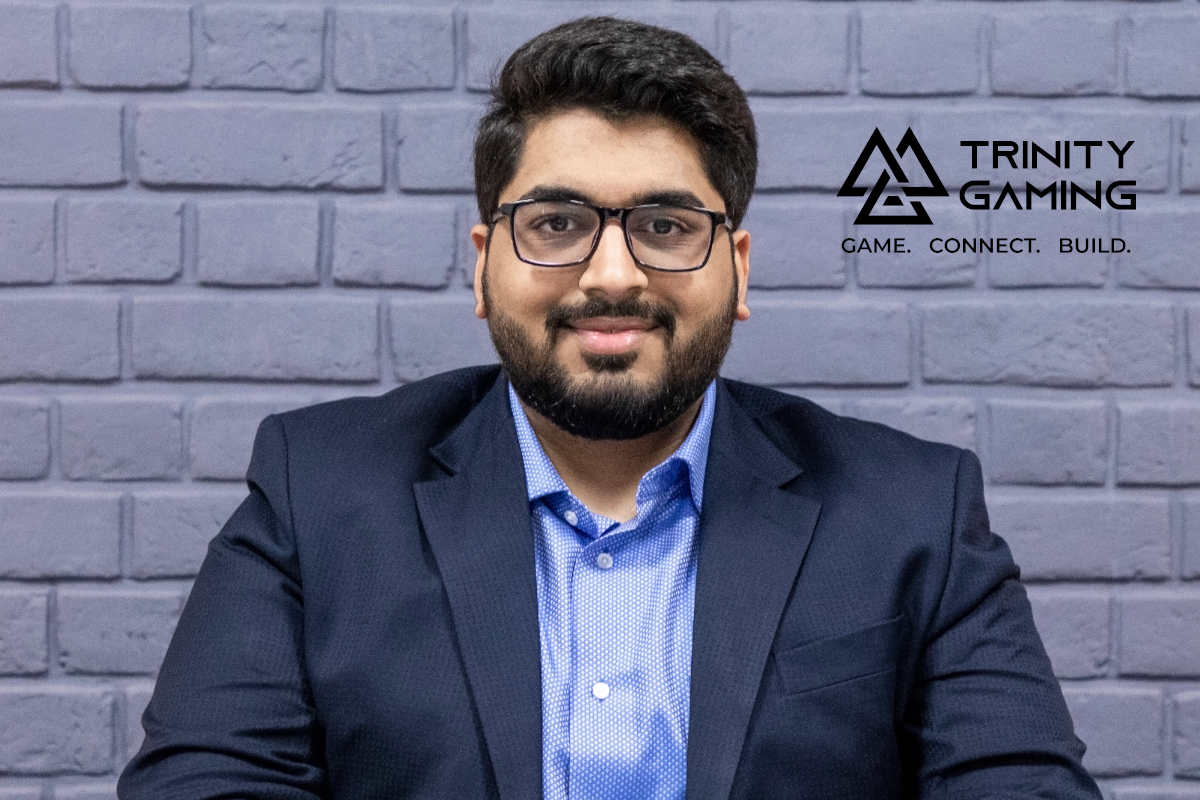 Reading Time:
3
minutes
Trinity Gaming India and EmChain to earmark land on virtual Mars to content creators, eSports organizations, brands and companies
Trinity Gaming India, a gaming content and marketing company with access to over 40 million gamers, has partnered with Everdome, a leading hyper-realistic metaverse giant, to build the first virtual Mars community.
The company aims to develop and accelerate the Indian gaming community to transition from Web2 to Web3. With this partnership, Trinity Gaming will activate the Indian gaming community towards the metaverse phase.
Trinity Gaming India will gain access to real estate on the virtual Mars and allocate space to content creators, eSports organizations, brands and companies. This will enable trade of the virtual assets and create more freedom in the play-to-earn (P2E), Web3, Crypto and NFT gaming sectors to boost their immersive experiences.
Trinity Gaming India has collaborated with blockchain-based firm EmChain FZE towards this partnership. As part of the deal, Trinity Gaming India and EmChain will train, mentor and provide revenue streams for approximately 40 million captive gamers and creators in the web3 and blockchain sector.
Emchain will ensure the development and mentorship of the content creators to help them pick pace with the technical framework of the global gaming community. The content creators will be able to engage with their audience on a deeper level, attach and grow their brand within a premium quality metaverse setting, leverage the upcoming marketplace as a location for any in-world transaction or simply create a virtual home.
Launched at the beginning of 2022, Everdome has swiftly built a community of over 500,000 supporters and circa 90,000+ unique wallets holding $DOME, the utility token, along with a series of digital land auctions with 98% sell-out and ten significant partnerships that concluded with an excellent trust score of 90/100.
"The Indian gaming community in the Web3 environment is expanding in leaps and bounds," the founder and Chief Operating Officer for Trinity Gaming India, Shivam Rao (pictured), said. "This development will provide Indian gaming content creators with a first-of-its-kind opportunity. Under the aegis of Emchain and Everdome's expertise, we at Trinity Gaming India strive to equip Indian game developers with globally-recognized technical know-how to create a truly immersive gaming experience."
"Everdome is all about making extraordinary metaverse experiences more widely accessible," the Chief Growth Officer for Everdome, Artur Kaczmarczyk, said. "Our partnership with Emchain and its network of content creators helps us in our mission to reach new audiences with our metaverse experience, not just in terms of a South Asian and Indian audience, but also a brand-new direct engagement with a thriving gaming community. I am delighted to join forces with Emchain as Everdome takes another step towards our goal of building a thriving, truly worldwide community of metaverse explorers."
"Metaverse and the gaming industry are a perfect match," the Chief Executive Officer for Emchain, Towqeer Gilkar, said. "The metaverse provides a new level of interactivity, community building and earning potential for gamers. At one go, it offers the game developers a new platform to create and release more immersive and exciting games. The future of gaming is in the metaverse and the possibilities are endless."
In this hyper-realistic metaverse, the content creators can use their land to build virtual boot camps. These can be a replica of their existing boot camp or something with their imagination that is impossible in real life. They can have streaming rooms, play areas, lounges, display areas, an art gallery, a common area, a theatre/screening room, production studios and so on inside the boot camp. They will invite their fans/other gaming creators and create content.
Monetization will be done through:
* Ticketing to enter the metaverse
* Buying creators NFT
* Brand collaborations in virtual space
* Playing games with fans
* Watching movies in virtual space
* Content shoots in the metaverse
* Playing eSports
* Content IPs
* Fan meet-ups
Trinity Gaming India is confident about the initiative that will shoot development and acceleration to help the Indian gaming community to transition from Web2 to Web3. It will help Trinity Gaming India to activate the Indian gaming community towards the metaverse phase.