Create an offline game for Opera GX to never get bored when your WiFi is out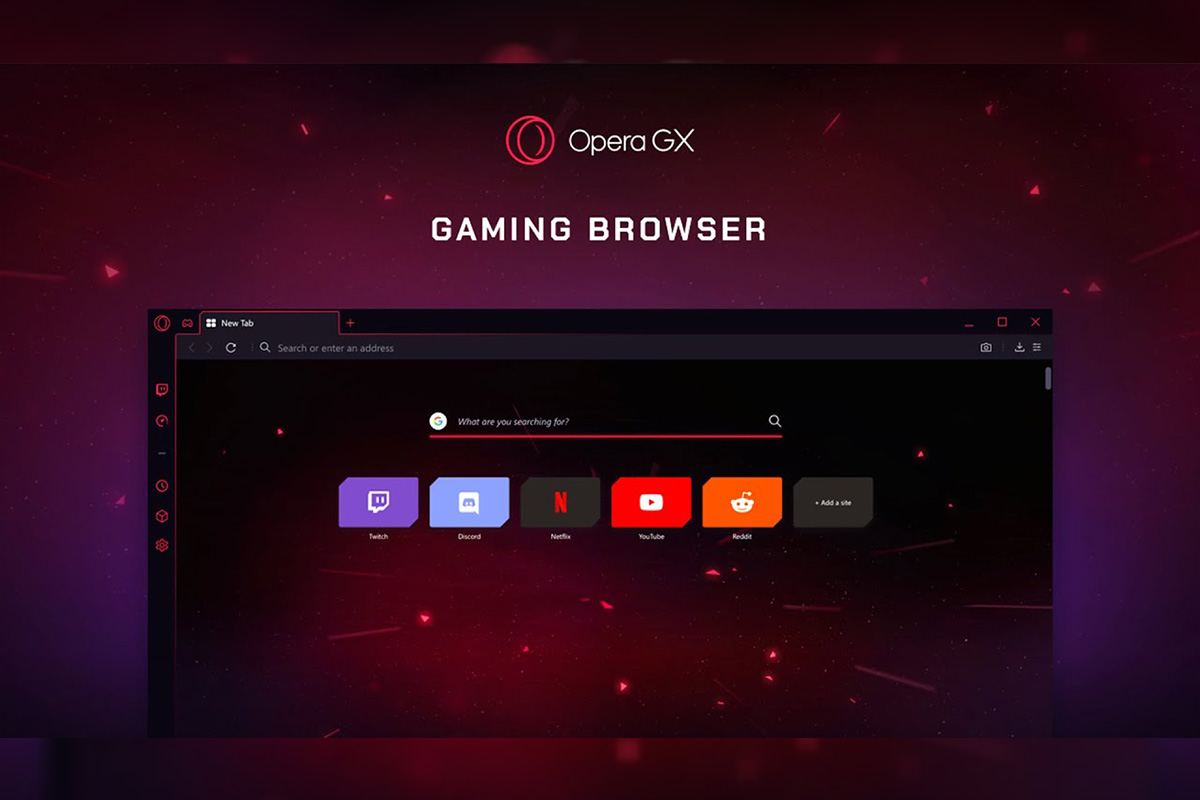 Reading Time:
2
minutes
We all know the horror of bad online connections. Ever lost the game due to lag? Got kicked out from a server when your WiFi went crazy? The Internet is great when it works. But what if it doesn't?
Opera GX [NASDAQ: OPRA], the world's first web browser built specifically for gamers, today announced a challenge for the best in-browser offline game: the Opera GX Game Jam 2021.
'When the internet is out, some browsers get on our nerves with dinosaurs or surfing games which only reminds gamers that without the internet we're back to the stone age and can't surf the web. We created the Opera GX Game Jam to call on all artists and creative gamers to make the offline experience fun,' said Maciej Kocemba, Product Director of Opera GX.
The Opera GX Game Jam competition will give one winner the unique opportunity for their game to be played by millions in the Opera GX offline page. The top three artists will also win cash prizes of $3k, $7k and $10K. The winning game will gain the prestige of becoming the first playable game to ever feature in Opera GX, helping to entertain gamers during those rare offline moments that would otherwise make them cry.
The GX Game Jam is being hosted with GameMaker Studio 2 – the world's leading 2D game development engine, and in collaboration with Game Jolt, one of the largest communities for games and the people who make and play them.
The best game will receive expert development support from the GameMaker team, before being unleashed within the Opera GX desktop browser. Once completed, it will also be promoted to Opera GX's millions of users through the browser's GX Corner and across the social accounts of Opera GX, GameMaker Studio 2 and Game Jolt.
The Opera GX Game Jam will be open for submissions starting on the 29th of July, when the theme for the event will be revealed.
The expert jury includes:
Maciej Kocemba (Opera GX Product Director)

Russell Kay (GameMaker Studio 2 CTO)

Yaprak DeCarmine (Game Jolt co-founder and CEO)

GameMaker game creators:

Johan Vinet (Canari Games – LUNARK),

David Galindo (AKA chubigans – Cook, Serve Delicious!)

dietzribi (Toodee and Topdee)
Artists and game creators can register their interest, receive a free GameMaker Studio 2 licence for the duration of the jam, and read the terms and conditions by visiting this LINK.
"GameMaker Studio 2 is the perfect engine for Game Jams, as it allows anyone to convert creative ideas into playable games quickly. Whether using the intuitive no-code/low-code Drag and Drop system or it's powerful GameMaker Language (GML), anyone can use GameMaker to take part in the Opera GX Game Jam 2021," commented Russell Kay, CTO for GameMaker Studio 2. "It's imagination that counts most, so get involved!"

Microgravity announces winners of MGL Call of Duty: Mobile tournament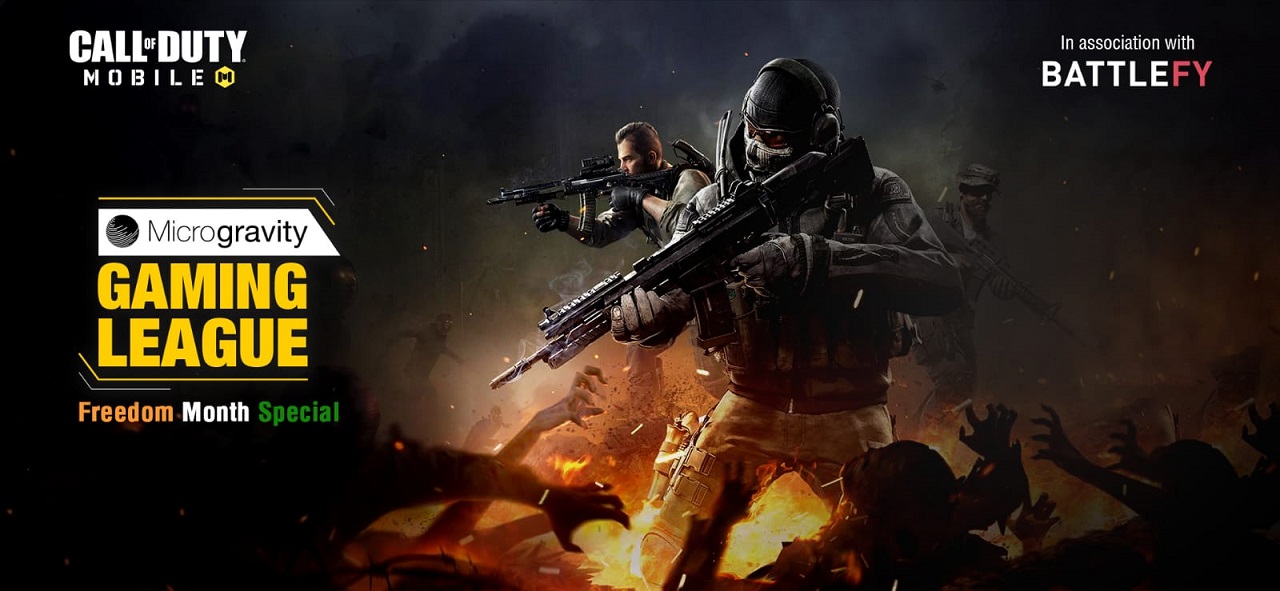 Reading Time:
3
minutes
Microgravity Ventures Private Limited, a facilitator of world-class gaming hubs and eSports tournaments in India, announced the winners of Microgravity Gaming League – MGL Call of Duty: Mobile, Team Deathmatch tournament. The two-day eSports tournament was held on 25 & 26 September in partnership with Battlefy. Top Call of Duty Squads from across the country competed against each other in a single eliminator format-based tournament in 5v5 multiplayer mode. All the participants were above 18 years of age and included professionals, enthusiasts and casual gamers.
The mightiest Call of Duty squads had to go through three phases – Qualifier Phase, Battle Phase and Zero Hour Phase. All the qualified squads competed against each other across multiple rounds in the Battle Phase. This phase was held in a single eliminator format-based tournament in 5v5 multiplayer mode. The top 8 squads were shortlisted for the quarter finals, semifinals and finals under the Zero Hour Phase and competed in a best of 3 format. The top 2 squads – True Rippers Esports & Team SUPREMACY battled against each other in the grand finale with True Rippers Esports coming out on top to conquer the Microgravity Gaming League (Freedom Month Special) – Call of Duty: Mobile tournament. The eSport tournament also witnessed some exceptional women gamers who were named #GamerGoddesses for their mind-blowing gaming skills.
Speaking on the occasion, Mr. Rahul Bhattacharya, Co-Founder and MD, Microgravity said "It was great to see squads from across the country participating and showing their best gamer skills in MGL Call of Duty: Mobile Tournament. The momentum and the quality of content backed with human interaction has taken this tournament to next level. We saw some intense competitions and some fantastic gameplays in all three Phases. We would like to congratulate True Ripper Esports, who conquered this league and all the other participants, including our GamerGoddesses who pushed their boundaries with great enthusiasm. India has some extraordinary talent and we are looking to continue hosting more such tournaments. We aim to enable gamers to become leaders in the gaming space while taking online gaming to a new high."
Microgravity gave an overall prize pool of over Rs. 1,00,000 to the winners. The tournament winners, True Rippers Esports won Rs. 35,000 for their top-notch performance and for rising as the conquers of the tournament. The 1st runner up Team SUPREMACY and 2nd runner-up Bounty Hunterz won Rs. 25,000 and Rs. 15,000 respectively. ChieZze from True Rippers with 68 kills was the Top Fragger and took home a prize of Rs. 5,000. Oggy from Team SUPREMACY with 21 assists won Rs. 5,000 for the Most Assisted Kills. The #GamerGoddesses crown was given to DhruviOO7 and SnippetSnipe, who were the top-ranked women gamers and split the winning prize of Rs. 20,000. Additionally, 5 lucky viewers won a prize voucher of Rs.1,000 each for answering questions during the live feed and for showing their unconditional support.
On winning the Call of Duty: Mobile Tournament, Real Nimrod of True Rippers Esports added "I am really proud of my team who outperformed today and it was an amazing experience competing against several competitive squads across the country. This tournament is a great encouragement for the Indian gaming community and we feel honoured to be a part of it. We are very grateful to Microgravity for providing this opportunity to budding gamers and motivating them to do better."
Microgravity has successfully organized three online gaming tournaments previously across PC, Mobile and Play Station which gained significant traction amongst online gamers. In May 2021, the MGL FIFA 2021 tournament was held which drew significant engagement from FIFA wizards with 3,000 registrations and 4 million impressions from across the country. MGL Free Fire was held during August and September 2020 with over 2.2 million impressions and over 20 thousand participants. Similarly, MGL Call of Duty: Mobile was organized in December 2020 and reported over 8 lakh impressions.
GAMSTOP bi-annual review shows a 25% rise in registrations in first half of 2021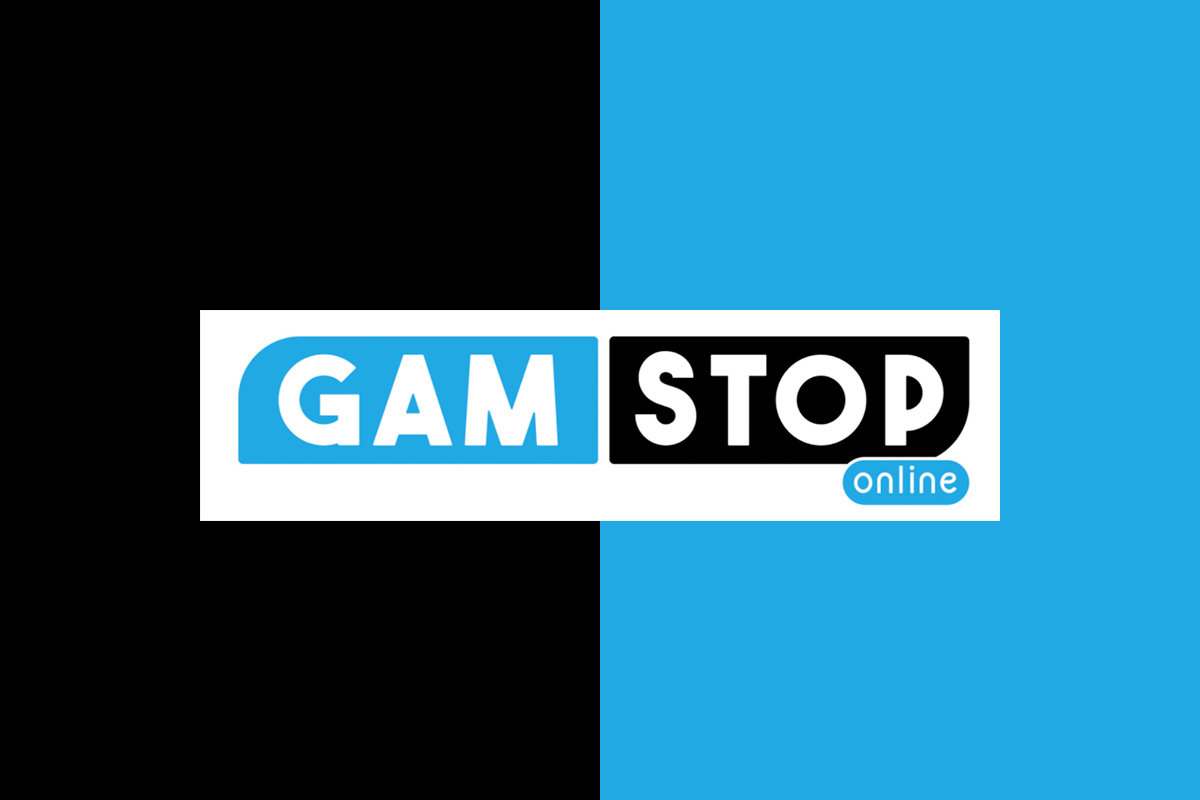 Reading Time:
2
minutes
GAMSTOP, the free national scheme for self-exclusion from online gambling, has reported a 25% increase in registrations in the first six months of 2021, comparative to the same period in 2020.
The surge in registrations is a key finding of the first GAMSTOP bi-annual review, which has been launched to give greater insight into trends on the GAMSTOP platform, and broader insight into gambling behaviours across the UK.
The review found that:
In total, more than 40,000 people registered with GAMSTOP in the first half of 2021, with March of 2021 the second biggest month for registrations on record.
By the end of June 2021, the total number of GAMSTOP registrants was more than 218,000
The gender split of those registered with GAMSTOP is 70% male and 30% female.
Of those registered with GAMSTOP, 58% select the maximum exclusion period of five years.
Younger people were most likely to register with GAMSTOP: 41% of registrants were in the 25-34 age bracket, a figure rising to 59% when taking into account the wider 18-34 age bracket.
Recent statistics from the Gambling Commission show that growth in online gambling remains the largest combined sector by GGY (Gross Gambling Yield). Online gambling makes up over 50% (52.3%) of the entire gambling market.
The first ever independent evaluation of GAMSTOP, conducted by research agency Sonnet, found that GAMSTOP is used by a broad cross section of ages, ethnicities and socio-economic groups, which suggests that people from all demographics are experiencing problems with their gambling. The survey of 3,300 registered users found that the ethnic makeup of GAMSTOP users corresponds with the broader UK population (89% white, 3% Asian, 2% Black, 1% Mixed).
The socio-economic situation of respondents also varied, with 29% living in households with a pre-tax income of more than £48,000 per annum and 48% in households earning more than £32,000 per annum. More than 75% were in full or part-time employment and 63% had no children in their household.
Fiona Palmer, GAMSTOP CEO, said:
"While it is encouraging to see that consumers are continuing to find GAMSTOP and use it as a crucial safety net in their recovery, this review reinforces the importance of continuing to raise awareness of practical tools that are available to those struggling with gambling-related harm.
Our evaluation results demonstrate that gambling-related harm is an issue that affects people from all walks of life, irrespective of income, location, or gender. It is imperative that we continue to reach people from across the UK, and to give them access to tools that can aid them in their recovery, or form an important preventative measure."
Stacey Goodwin, a recovering problem gambler and GAMSTOP registrant, said:
"It's encouraging to see that the number of registrations for a vital service like GAMSTOP is increasing, but it also shows the significant amount of gambling in our society. More needs to be done to support and get the word out about crucial safety nets and services, like GAMSTOP, to ensure that vulnerable people know about them, and most importantly that they use them."
Spotlight Sports Group Expands Global Proposition To Include Innovative Publisher Solutions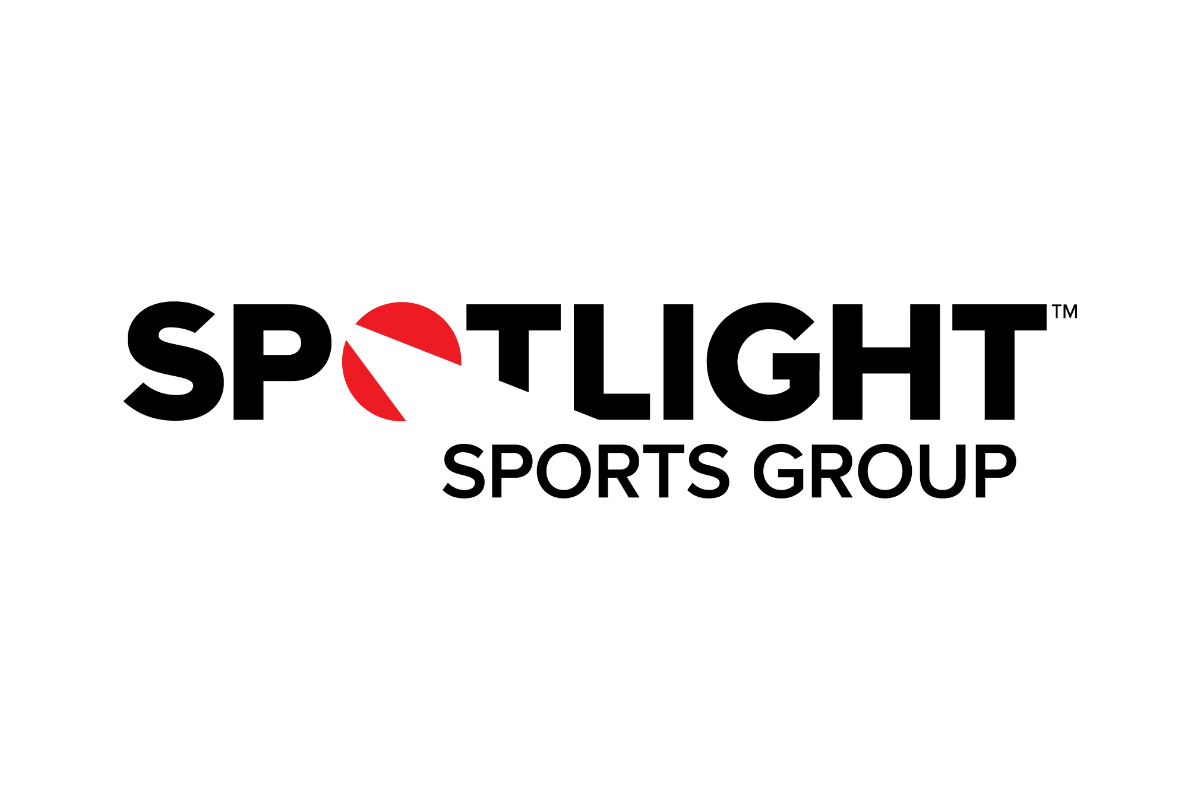 Reading Time:
2
minutes
SSG adds Publisher Solutions products to its global proposition to meet the needs of the emerging opportunities within the media landscape
Spotlight Sports Group (SSG), a technology, content and media company specialising in sports betting and fantasy sports, has announced its expanded B2B product portfolio. The addition of Publisher Solutions reflects Spotlight Sports Group's ongoing work with media owners and aligns with its recently launched US proposition.
The new suite of products ranges from easy-to-integrate betting widgets to fully managed affiliate solutions that are designed to deliver actionable content to drive engagement and incremental revenues. The new solutions utilise state-of-the-art modular affiliate technology and leverage Spotlight Sports Group's unique heritage in creating industry-leading sports betting media.
The catalyst for new product development follows research from Nielson that 55% of sports fans declare an interest in sports betting. With some traditional digital revenue streams approaching maturity, media companies can use Spotlight Sports Group's Publisher Solutions as a viable route to accelerate revenue growth.
The suite of products contains a range of services from affiliate management to content creation, to performance tracking and analysis, all of which is managed by Spotlight Sports Group. This allows media companies to simply plug in the unique solutions to their platforms in up to 70 languages.
Discussing the new-look offering and website, Spotlight Sports Group's Head of Digital B2B Will Fyler said: "We are ready to expand our global value proposition, especially given the recent acquisition of Alarm Sports Network. As well as a global website refresh to reflect our growing proposition, we are delighted to present a range of new products such as our Turnkey Affiliate Solutions, Smart Widgets and Free-To-Play games that cater for media companies globally."
Fyler added, "Sports fans are interested in sports betting and, given the global growth of betting, there is a significant opportunity for media publishers to provide their sports audiences with great content and products while also increasing revenues.
We also know that providing betting-related content and products effectively is labour intensive and difficult. However, as a media company operating Racing Post among other brands, we are in a fortunate position that over the last 30 years we have built up the range of skills to achieve this and so we can now offer bespoke Publisher Solutions tailored to any media company's audience."