PRAGMATIC PLAY MAKE A GENUINE IMPACT WITH A WIDE RANGE OF CSR CONTRIBUTIONS IN 2021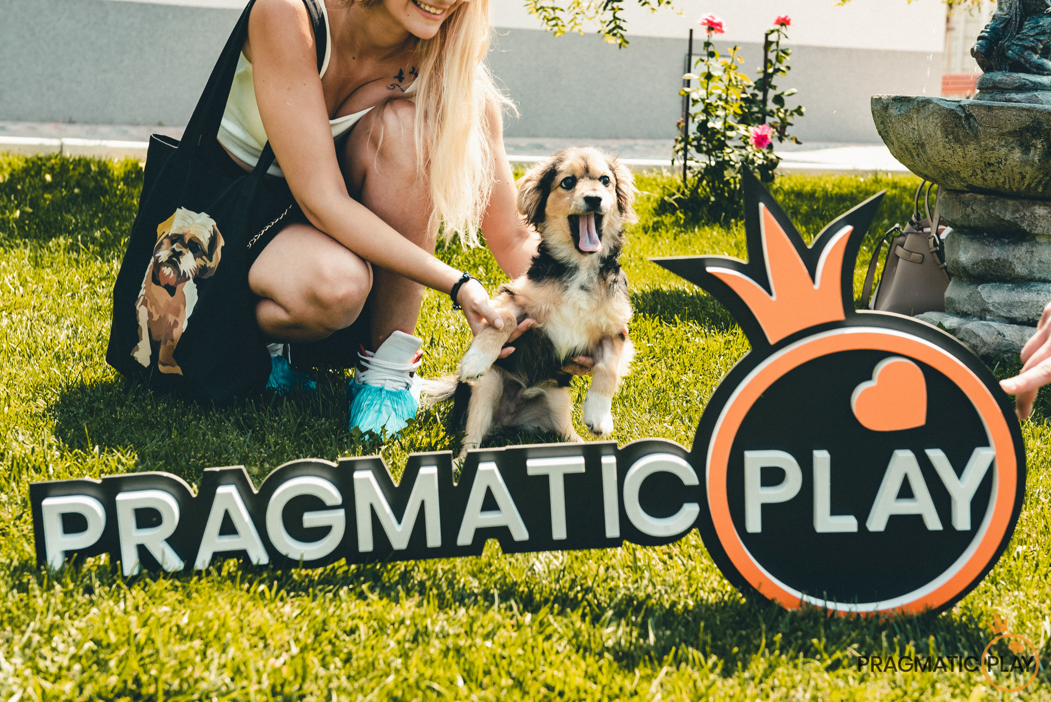 Reading Time:
2
minutes
In 2021, Pragmatic Play gave a huge statement of its ethics as a company by using its resources to prompt real change in local communities where its European offices are based in Malta, Gibraltar and Romania.
Pragmatic Play has made various contributions across a wide range of charities and projects that resonated strongly with the teams.
Pragmatic Play have used their resources to help many aspects of society by donating to an incredible variety of charities. They include Zibel, a Maltese NGO that organises environmental cleanups to remove waste from the sea floor, Cancer Relief in Gibraltar, a Malta-based Foodbank Lifeline Foundation, a Homeless Animal Shelter in Bucharest and many more.
The contributions have been remarkably consistent throughout the year, showing a structured and well-organized operation, highlighting how Pragmatic Play are prioritizing CSR.
Some notable highlights from 2021 include:
A donation on International Women's Day with a €5,000 contribution to the Women for Women Foundation back in March,
Followed by a €21,000 donation to Metropolis Philanthropic Foundation in May which went towards renovating a children's oncology ward in Romania which has been helping less fortunate children since 2007.
There was also an £11,000 donation to Calpe House in Gibraltar which went towards providing accommodation and support to Gibraltarian patients and escorts who are sent to London for medical treatment by the Gibraltar Health Authority.
A €28,000 donation to Maltese Cancer charity Puttinu Cares, with the money going towards renovating apartments in the UK where families can stay while they receive medical care that they are unable to receive in Malta.
Pragmatic Play's donations have also made truly urgent and life-saving interventions, in October they donated €20,000 to the Blondie Association, and this money went towards covering the cost of a flight to Palermo for Damian, a small baby boy that required a liver transplant. His incredible mother donated part of her liver to give Damian a fighting chance for a better life, and Pragmatic Play were honoured to facilitate such a maternal and loving sacrifice.
Showing that it cares for animals as well as humans, Pragmatic Play donated €14,700 to the Homeless Animal Shelter which nurses abandoned pets back to health, as well as €6,000 to three different NGOs for animals in June.
The variety and size of the donations that Pragmatic Play has made throughout 2021 is testament to the importance it places on its role as a responsible corporate citizen, and one that understands that a sustainable business is first part of a sustainable society. As staunch believers in the equality of opportunity for all members of society, Pragmatic Play's charitable commitments throughout the year have provided a helping hand to those who are less fortunate and less able to access the opportunities that many of us would take for granted.
Bidstack Revs Up In-Game Advertising With Leading Mobile Racing Studios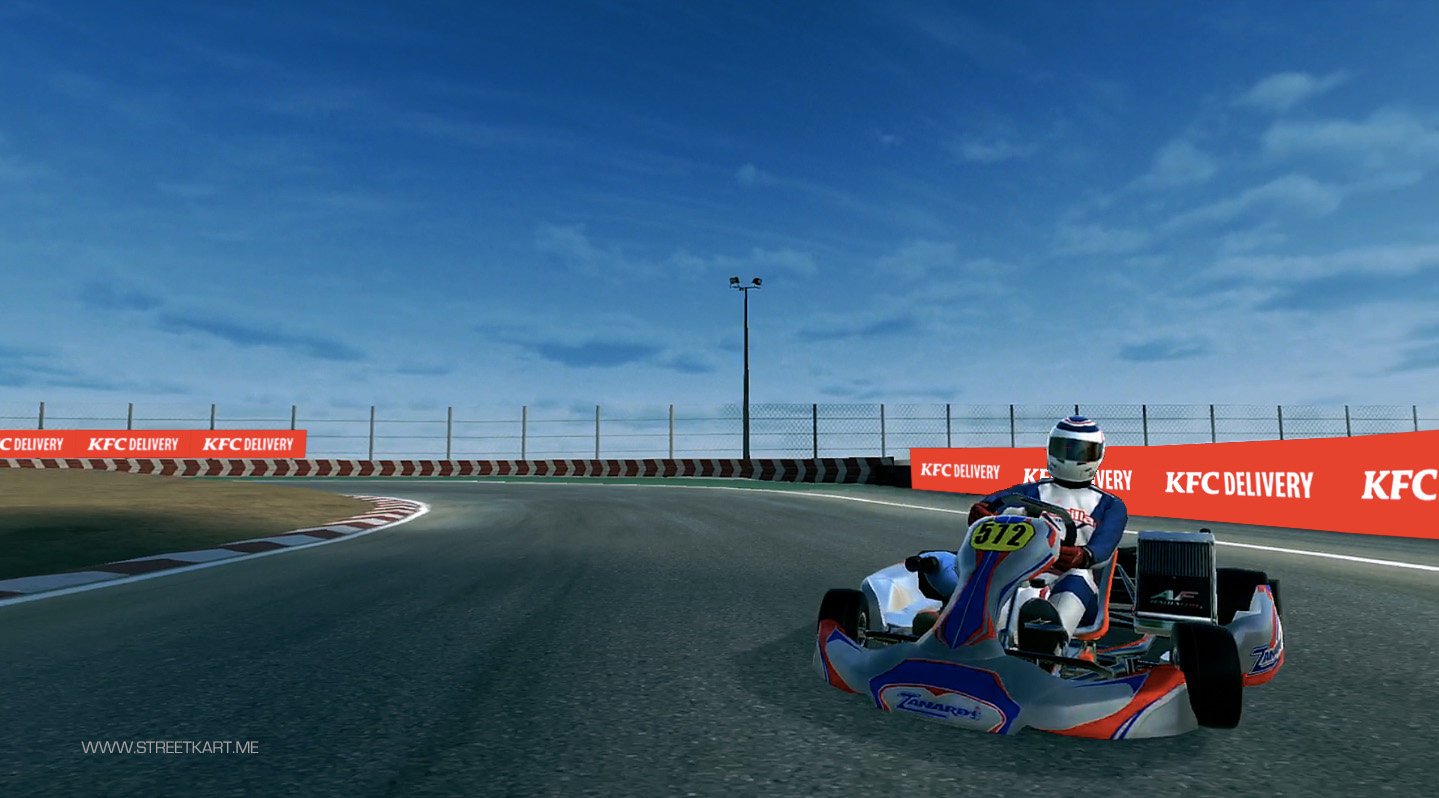 Reading Time:
3
minutes
Bidstack, the technology company pioneering Intrinsic In-Game advertising, today celebrates the one-year anniversary of its partnership with publisher Fingersoft and announces new partnerships with leading driving and racing mobile game studios The Tiny Digital Factory and Fat Cigar Productions Ltd.
Bidstack's technology has become increasingly popular among mobile titles of all genres due to its ability to increase revenue through authentic and immersive in-game ads – without impacting gameplay or the player experience. Racing and sports games can be some of the most effective environments for in-game ads, enhancing realism and better mirroring real-world sporting environments.
Antoine Jullemier, VP, Gaming at Bidstack, said:
"I'm so pleased to be working with these three incredible racing studios. Brands are a huge part of racing and mobile games; therefore, they tend to have a lot of spaces suitable for in-game ad content, which can enhance the realism of those spaces. Our lightweight SDK means that game performance is unaffected, which is a critical consideration when it comes to players' on-track performance. We're super excited to further develop our relationship with Fingersoft and to add The Tiny Digital Factory  and Fat Cigar Productions Ltd to the Bidstack paddock. As in-game advertising continues to gain traction with brands, we expect to see the channel generate record revenues in the year ahead."
Bidstack's technology was first integrated into Fingersoft's Boom Karts Multiplayer Racing in May 2022. Over the past year, the online go-kart racer, which has had more than 3.5 million downloads to date, has generated almost half a billion in-game ad requests. One of the largest game developers and publishers in Finland, Fingersoft is best known for Hill Climb Racing and Hill Climb Racing 2, which have more than 2 billion installs between them.
Otto Simola, Head of Game Economy from Fingersoft, said:
"We're always interested in providing players with a seamless and enjoyable experience while driving incremental revenue for the business. In-game advertising is a natural fit for both of these priorities and our partnership with Bidstack over the past year has proved to us that ads can indeed increase authenticity and immersion in games. We're eager to see how the obvious possibilities of in-game advertising can crystallise further for players and studios alike."
The duo of newly-signed partnerships injects yet more high-octane racing content into Bidstack's portfolio of racing games. The Tiny Digital Factory is a world-class publisher of racing and motorsport games based in Lyon and Montreal. Its popular racing simulation, GT Manager, harnesses Bidstack's technology to authentically bring real-world brands into its immersive on and off-track environments.  Independent British Studio Fat Cigar Productions is utilising Bidstack's technology in Street Kart Racing, a competitive mobile racer which has been the number 1 paid game on iOS in over 100 countries, to increase realism for users while adding an additional revenue stream.
Stéphane Baudet, CEO & Founder of The Tiny Digital Factory, commented:
"GT Manager is a simulation game that aims to recreate the thrill of running a racing team. Brands are part of the lifeblood of racing and Bidstack's brand partnerships are contributing to making GT Manager as authentic as possible and supporting our business goals."
Ross Jones, Co-Founder at Fat Cigar Productions, said:
"As a competitive racing title with a fantastic motorsport-savvy community, we don't want to integrate any content that impacts on the performance of our game or user immersion. In-game advertising with Bidstack felt like an obvious choice to drive revenue and introduce authentic branded content without harming the user experience."
Bidstack's existing cross-platform sports and racing portfolio features Football Manager, Mad Skills Motocross 3, SimWin, Top Eleven and many more, enabling brands to reach an ever-growing and diverse gaming audience.
With new momentum into the second esport season: Ski Challenge plans Nations Cup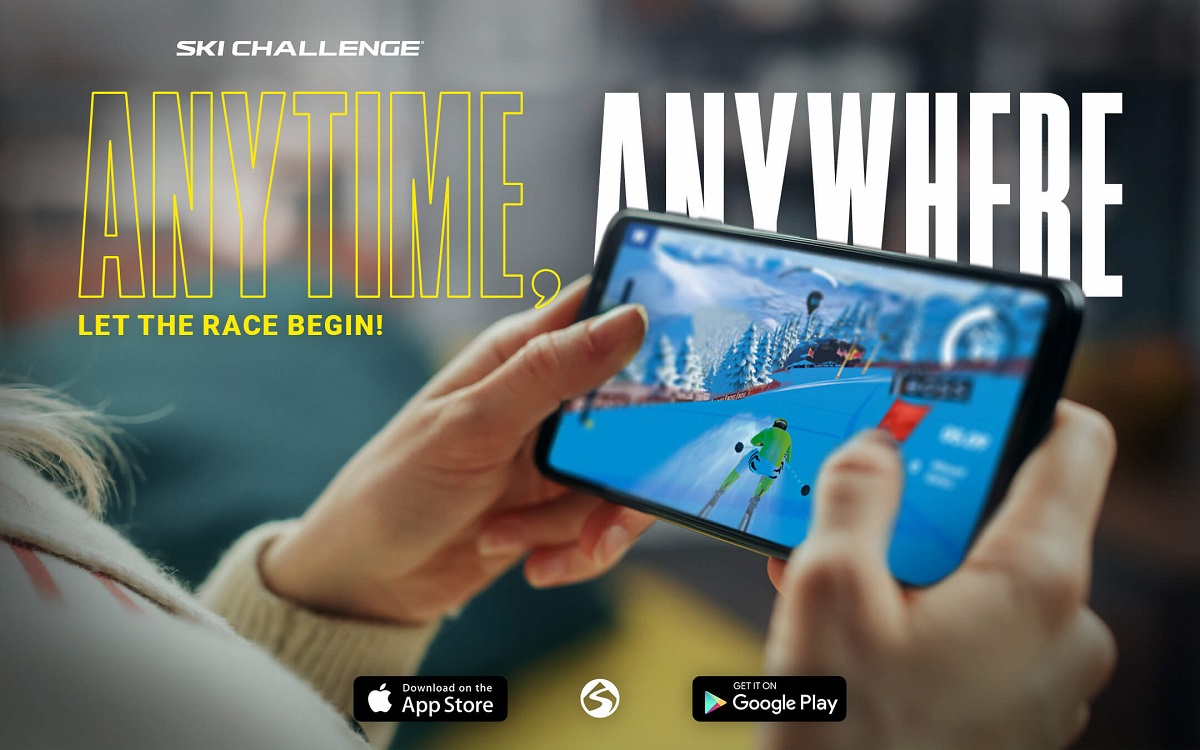 Reading Time:
2
minutes
Ski Challenge, the fast-paced esports game by Greentube, has become one of the most popular sports games just a few months after its official launch. For the second season, the developers of NOVOMATIC Digital Gaming and Entertainment Division, in close cooperation with ski associations and co-shareholders from Austria (ÖSV), Switzerland (Swiss-Ski), and Germany (DSV), are planning an attractive innovation for all ski and game enthusiasts: the Nations Cup, starting in autumn 2023.
Developed as a tribute to Greentube's first published game, Ski Challenge has had an extremely successful first season with over half a million downloads on iOS and Android since its release in October 2022. The game is not only popular among players but has also established itself as an attractive platform for high-profile global brand partnerships.
Thanks to continuous and extensive updates that enhance the competitive nature of Ski Challenge, Greentube and the three successful ski associations, ÖSV, Swiss-Ski, and DSV, have now joined forces as shareholders to create an exciting new tournament series: the Ski Challenge Nations Cup.
This thrilling competition invites players to represent their countries and compete for honor, glory, and attractive prizes in multiple qualifying rounds and the tournament phase. But that's not all. Ski Challenge players who qualify for Germany, Austria, and Switzerland will now compete as official national teams for their respective ski associations.
The tournament events will take place parallel to the actual Ski World Cup events. With this expansion, Ski Challenge aims to further strengthen its esports concept and transfer the enthusiasm of skiing into the virtual world.
Michael Bauer, Greentube's CFO/CGO, said: "We are thrilled to be able to add a number of new teams to the game as part of our Ski Challenge Nations Cup update. These federations are staples of the sport and give the game another level of legitimacy. We firmly believe our highly dedicated and loyal player base will be delighted with these upcoming additions as Ski Challenge continues to grow as a premier esports title."
Diego Züger, CEO Commercial Swiss-Ski: "This is a great opportunity for skiing. With the establishment of the Nations Cup and the entry into esports, we will inspire new target groups and further develop skiing as a whole. The successful cooperation with Ski Austria and the German Ski Association, as well as Greentube, shows that a lot is possible with good collaboration."
Stefan Schwarzbach, Board of Communication, German Ski Association: "With the Nations Cup, we as associations want to establish a direct connection to real skiing and our top athletes. Ski Challenge is increasingly becoming an attractive communication platform to inspire children and young people for skiing. In the medium term, our clubs and ski clubs should also benefit from this."
Christian Scherer, Secretary General, Austrian Ski Association: "We are incredibly excited to launch a virtual tournament series that will revolutionize the world of skiing and bring nations together. This initiative expands the reach and ignites the competitive spirit of skiers worldwide. It is undoubtedly one of the most exciting announcements of 2023 as we embark on this exciting journey to shape the future of skiing and create an unforgettable experience for all involved."
Approaching €1 Billion Bets Participated in Jackpots: SOFTSWISS Jackpot Aggregator's Q1 2023 Achievements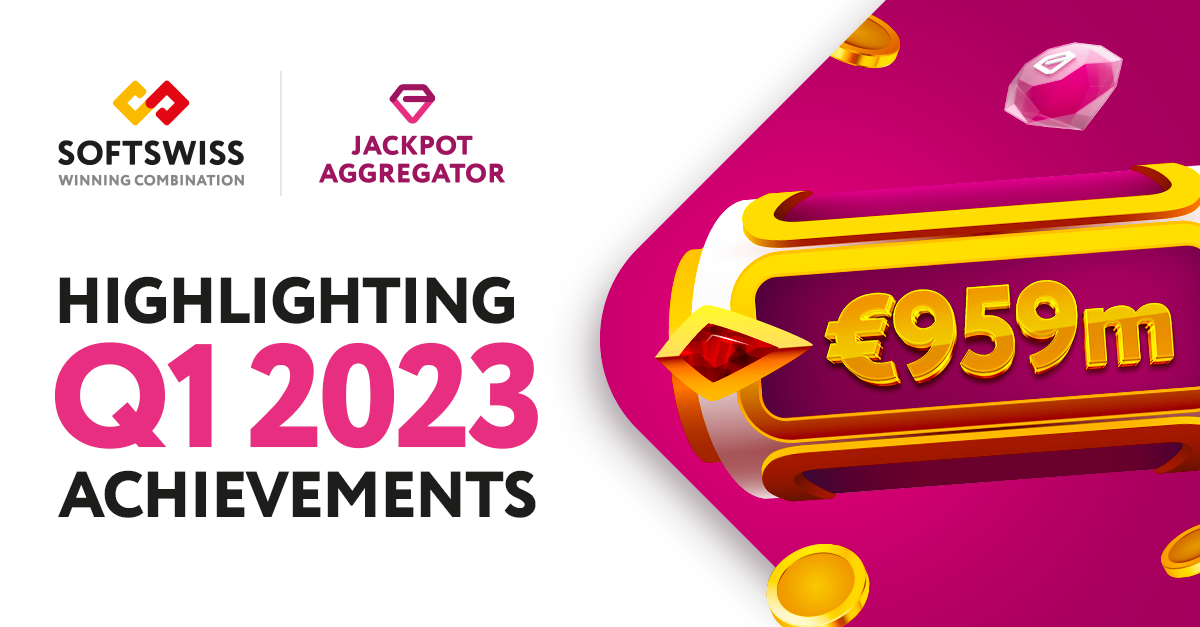 Reading Time:
2
minutes
SOFTSWISS, a leading provider of iGaming solutions, presents the Q1 2023 milestones achieved by its Jackpot Aggregator. The first quarter witnessed significant growth and expansion in terms of clients, betting volume, and product functionality.
During Q1 2023, the SOFTSWISS Jackpot Aggregator drew almost 4,000 jackpots  to exceed 16,000 since the product launch. The team welcomed 13 new partners, bringing the number of active clients closer to 30 and proving the industry's confidence in the product's capabilities and reliability. During the same period, the Jackpot Aggregator successfully launched jackpot campaigns for 22 new brands to bring the total number of brands in the portfolio to 41, and the number of launched jackpot campaigns to 45. This achievement spotlights the company's dedication to providing outstanding jackpot solutions to an expanding range of online casinos, as well as emphasises the increasing trust in jackpots for boosting player engagement.
In Q1, the amount of bets participated in jackpots exceeded EUR 959 million. The figure indicates the scale of the SOFTSWISS Jackpot Aggregator's operations and reflects the high level of player engagement and enthusiasm across client casinos.
The functionality development was also a crucial focus in Q1 2023, driving growth and innovation. The SOFTSWISS Jackpot Aggregator introduced several new features, expanding the solution's toolkit to meet the ever-evolving needs of operators:
Aliaksei Douhin, Head of SOFTSWISS Jackpot Aggregator, said: "We are happy that in Q1 we succeeded in expanding our functionality and released updates in response to our clients' requests. The new features benefit operators, making their projects a dream for any player."
The unique advantage of the SOFTSWISS Jackpot Aggregator resides in its exceptional service for operators, which includes ongoing support and customisation of jackpot campaigns to meet business goals. 
About SOFTSWISS 
SOFTSWISS is an international iGaming company supplying certified software solutions for managing gambling operations. The expert team, which counts 1,400 employees, is based in Malta, Poland, Georgia, and Belarus.  SOFTSWISS holds a number of gaming licences and provides one-stop-shop iGaming software solutions. The company has a vast product portfolio, including the Online Casino Platform, the Game Aggregator with thousands of casino games, the Affilka affiliate platform, the Sportsbook Platform and the Jackpot Aggregator. In 2013, SOFTSWISS was the first in the world to introduce a bitcoin-optimised online casino solution.