NODWIN Gaming and Loco bring to bear the first on-ground esports tournament after two years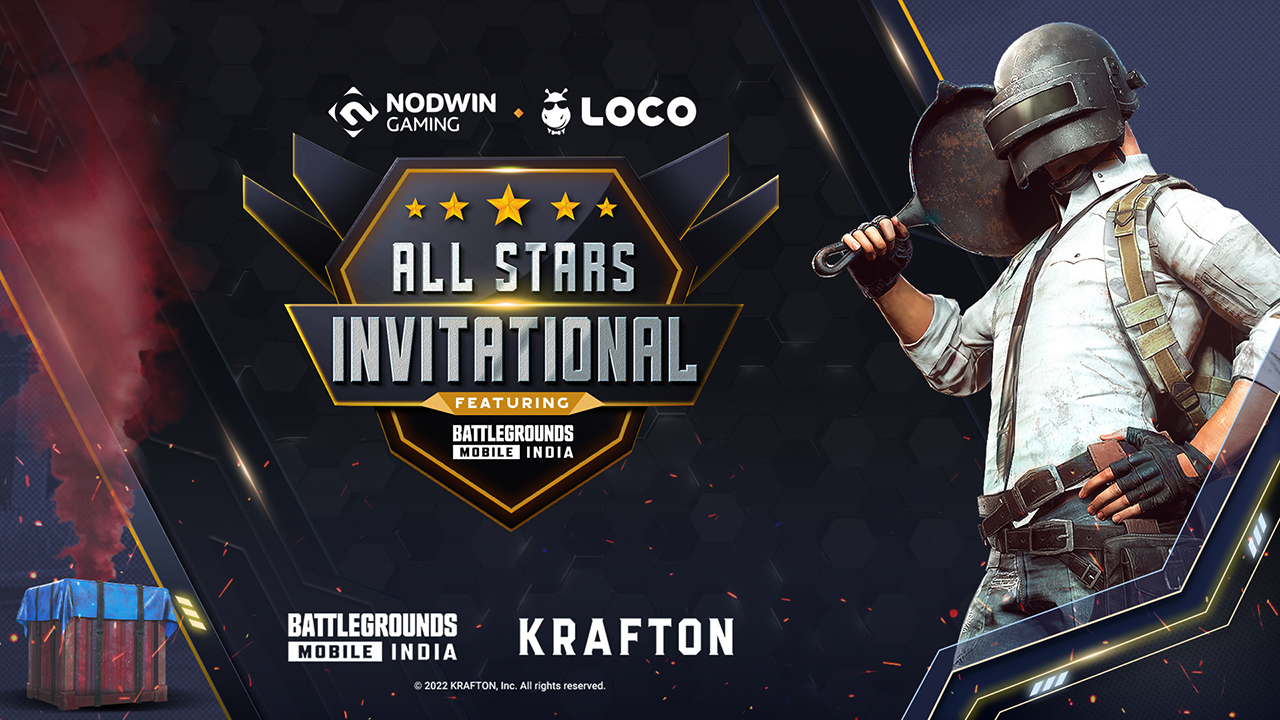 Reading Time:
2
minutes
The All Stars Invitational to bring together India's top Battlegrounds Mobile India and Asphalt teams; grand prize pool of INR 55 Lacs on offer
India's top live-game streaming and esports platform Loco and NODWIN Gaming, one of the world's leading gaming and esports companies have come together to launch the NODWIN Loco All Stars Invitational that will see the winner take home a mega prize pool of INR 55 Lacs. The tournament will have the Battlegrounds Mobile India teams compete on April 26, 27 & 28 and the Asphalt teams play on April 28, 2022, in Delhi NCR.
As an invitational, 16 BGMI teams and 4 Asphalt players have been invited who will play matches over the course of 3 days. The event will not be open for the audience to attend. Matches will be broadcast live exclusively on Loco in Hindi, English and Tamil.
"It makes me ecstatic to announce the first LAN tournament after a long wait of two years. With the easing of COVID19 restrictions globally, an in-person gathering of players gives us an opportunity to bring back the glory of LAN tournaments. Loco is a community-focused streaming platform that rose to prominence at a time when LAN events took a backseat and is one of the most dominant streaming platforms in India today. Together, we look forward to bringing the much-needed LAN experience to every esports lover in the country," said Akshat Rathee, MD & Co-Founder, NODWIN Gaming.
Commenting on the association, Anirudh Pandita and Ashwin Suresh, Founders of Loco said: "LAN tournaments have always been the soul of the gaming experience and we, at Loco, are pumped to provide the Indian gaming community with the first major LAN event post the lockdown. Loco is the largest game streaming platform in the country and we are thrilled to host the live telecast of this LAN event, which will be broadcast in different Indian languages including Hindi, English, and Tamil. We are excited to partner with our friends at NODWIN Gaming, who have been consistent innovators in the gaming content category. We believe this partnership will set the benchmark for LAN tournaments in the country and open up the avenue for reopening of these fan-favourite events."
Stay tuned to NODWIN Gaming and Loco socials for tournament details, updates and trailer launch.
ZITRO IMPRESSED VISITORS AT G2E ASIA AND REINFORCED ITS COMMITMENT TO THE ASIAN GAMING MARKET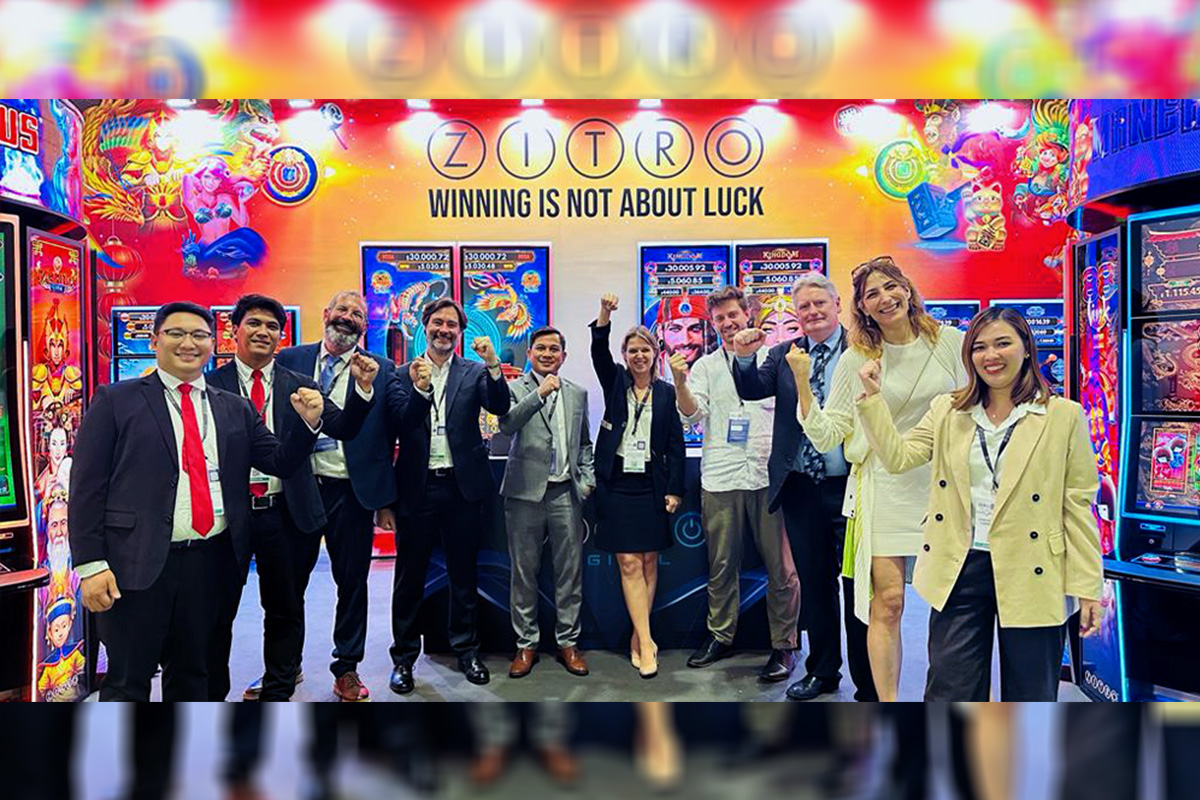 Reading Time:
2
minutes
Zitro showcased its latest innovations at this year's Global Gaming Expo (G2E) Asia, held at Marina Bay Sands in Singapore. The event served as a stage to highlight Zitro's new range of products and increased notably its presence in the Asian gaming market.
"Over the past years, we have established a strong presence in the Philippines, and we are determined to expand our reach in other countries within the region as well", expressed Nadège Teyssedre, Zitro's EMEA Director. "Asia is a key market for us, and we understand the importance of adapting our offering to the local culture. To that end, we have invested significant efforts into developing a wide range of games that cater to the tastes and preferences of this dynamic market".
The company's commitment and ongoing product development was evidenced with the launch of an innovative product offering, aimed at elevating player experience and profitability for casino operators. Attendees to the Zitro booth were able to experience first-hand the depth and diversity of the company's gaming products for both land-based and online casinos.
The Altius Glare cabinet featured the spectacular brand-new games Fú Shòu Link and Epic Kingdom. Fú Shòu Link is a 4-level multi-game inspired by oriental mythology, with an impressive Bonus Link and enhanced Boost feature. Epic Kingdom showcased a 3-level Bonus link, where players can win the MEGA with just 1 mega symbol at the final level.
The IIlusion Glare cabinet featured games such as Colossus Fire, with 2 scalable and independent progressive levels that vary based on the player's denomination. Also on display was the popular Asian-themed title, Bashiba Link.
Among the slot highlights for the Allure Glare cabinet was Fu Pots, offering up to 7 different bonus links. This exciting lineup also included Mighty Hammer, and the award-winning 88 Link.
The company's online division, Zitro Digital, showcased its product portfolio for online casinos such as the recently launched Bashiba Link series with its Emperor game, in addition to the 88 Link series featuring Kokeshi Dolls, Maneki Neko, Daruma Mystery, and Koinobori Party. These titles are now part of a wide range of video slots, including popular products such as Link King, Link Me, and the Pick & Win Series, as well as the most extensive collection of video bingo games in the market.
In the words of Zitro's International President, Sebastián Salat: "We are truly humbled and deeply grateful for the overwhelming response and resonance our products received at G2E Asia. Our goal is to approach the Asian market in a broader sense, by developing a range of products thoughtfully adapted to the unique tastes and requirements of players in this market. The extraordinary level of positive feedback of our products is proof that we are moving in the right direction. We are inspired by this success to continue pushing boundaries and expanding our offering and ensuring that our products provide the best gaming experiences for players across the region".
BMM Testlabs Attending G2E Asia Singapore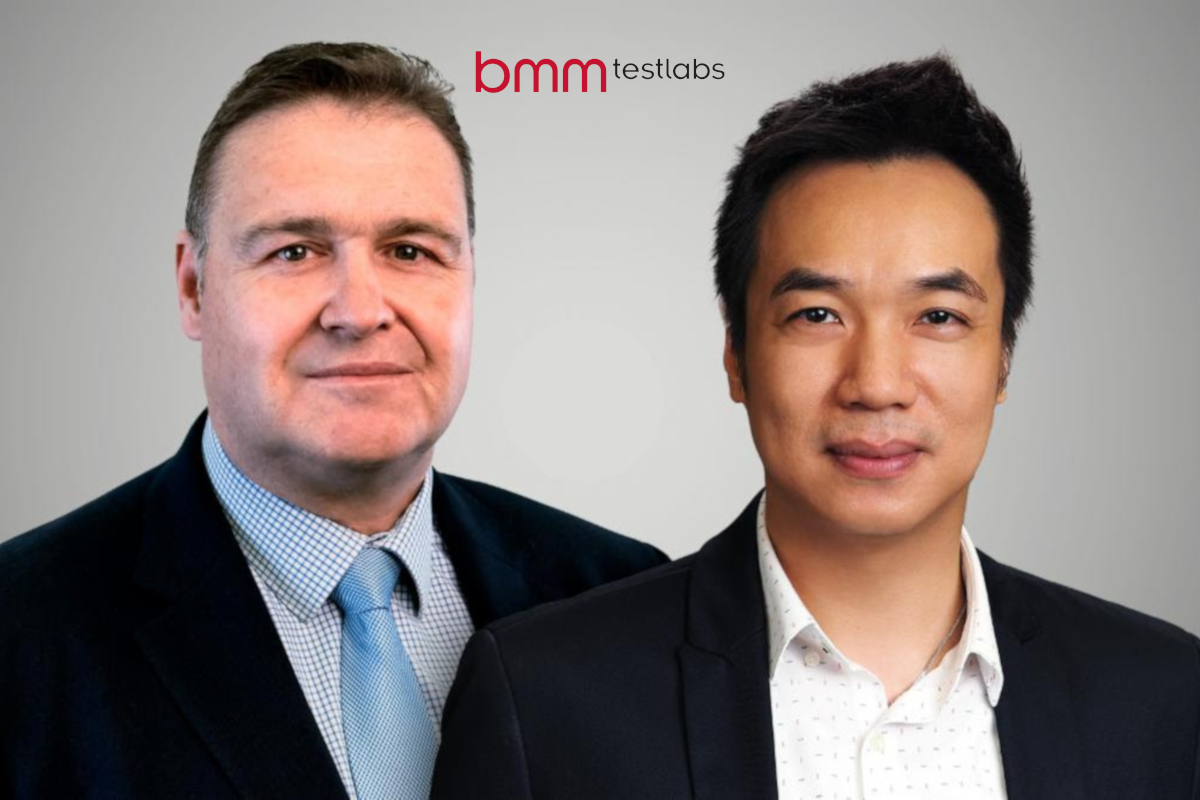 Reading Time:
2
minutes
BMM Testlabs, the world's original gaming test lab and product certification consultancy, is pleased to attend the Global Gaming Expo (G2E) Asia at the Marina Bay Sands in Singapore between May 30 to June 1, 2023. BMM Testlabs' expert team in Singapore is prepared to discuss BMM's many services for the global gaming industry throughout the event.
"BMM Testlabs is pleased to participate in the G2E Asia exhibition this year in Singapore as the industry in Asia rebounds from the challenges of recent years," the APACAF Executive Vice-President and General Manager for BMM Testlabs, Kirk White, said. "G2E Asia is a leading event for the gaming entertainment industry in the region, so the opportunity to attend is important for our team. Throughout the exhibition our team of experts will connect with our clients to support and guide them with their upcoming compliance strategies.
"BMM Testlabs is monitoring the many ongoing changes to technical compliance requirements in various markets globally, so we encourage all G2E Asia attendees to visit our Singapore office and our team attending G2E Asia in Singapore to receive important updates and information."
"BMM Testlabs remains the testing laboratory of choice throughout Asia, providing local support for Asian manufacturers, content providers and operators," the Asia Business Development Vice-President for BM Testlabs, Jeffrey Fong, said. "BMM Testlabs offers an unmatched understanding of the region's technical compliance requirements and our team of experts will be available at G2E Asia Singapore to provide professional help and expertise to all attendees to ensure the compliance of gaming products now and in the future."
BMM Testlabs is committed to delivering the highest quality certification and compliance services for both land-based and iGaming gaming products. BMM Testlabs tests and certifies EGMs, ETGs, CMS and other land-based products. For iGaming, BMM is the premier testing laboratory for certifying IP blocking, sports betting platforms and games and live slot and table solutions specific to the market. BMM Testlabs also provides the best customer experience for on-time certification that is within budget in the region.
To schedule appointments with BMM Testlabs' world-renowned product certification and compliance services teams, please contact Jeffrey Fong (Jeffrey.Fong @ BMM.com) or Vineet Malhotra, Asia Technical Services and Compliance Vice-President for BMM Testlabs, (VMalhotra @ BMM.com).
Meet BetConstruct at G2E Asia in Singapore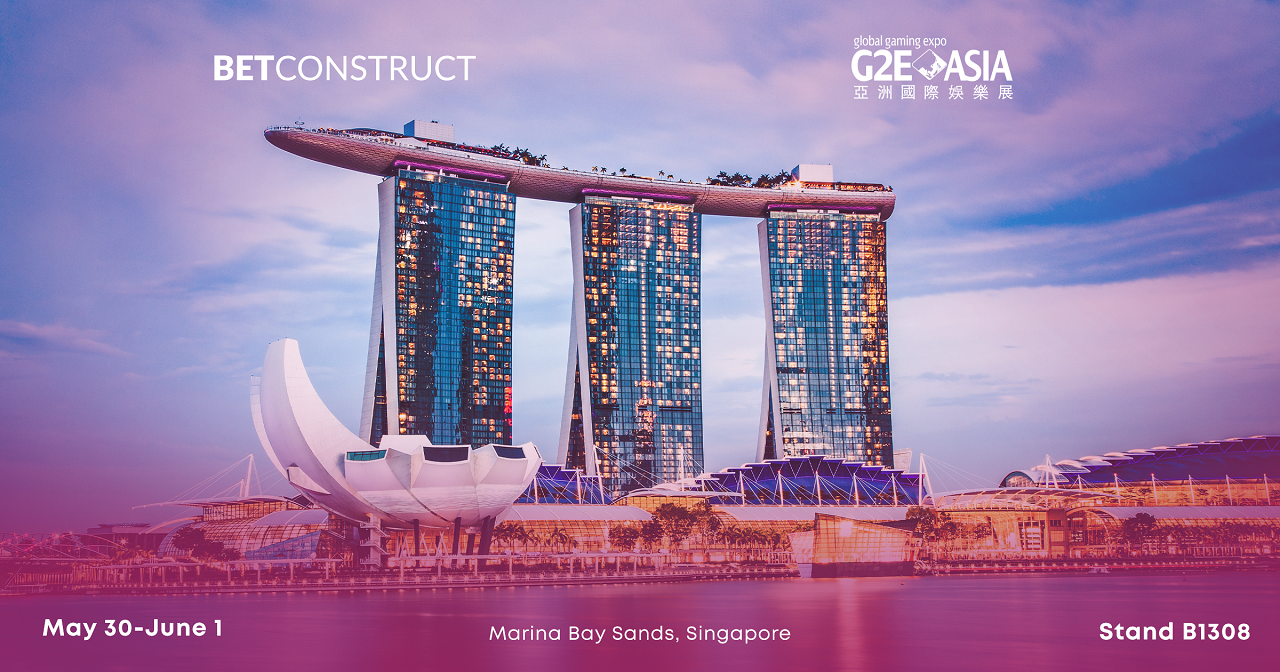 Reading Time:
< 1
minute
BetConstruct is set to turn some heads with its cutting-edge products and solutions at the upcoming G2E Asia being held May 30 – June 1, in Singapore.
G2E Asia is one of the premier events in the iGaming market for major stakeholders and players to explore the latest trends, innovations, and business opportunities in the Asian gaming sector. The event will centre around networking, knowledge sharing, and collaboration opportunities for key executives in the industry.
BetConstruct will use this medium to unveil its latest advancements in gaming technology and bring its extensive portfolio of cutting-edge products and solutions, aimed at revolutionising the gaming experience.
The main highlights of the event include the groundbreaking Fastex ecosystem with innovative ftNFT terminals and Esports-focused Sportsbook solutions. The ftNFT terminal is a state-of-the-art solution allowing visitors to buy and sell NFTs right from the spot. Additionally, with the Esports industry experiencing immense growth, BetConstruct's sports betting solution provides operators dynamic and engaging Esports betting experience with its live streaming capabilities, real-time odds and extensive market coverage.
Visitors can also explore BetConstruct's land-based offerings at its dedicated corner, as well as learn more about FeedConstruct products and how to implement them in their business.
BetConstruct will showcase its vast catalogue of offerings at stand B1307 in Marina Bay Sands from May 30 to June 1. All visitors are welcome to join one of the biggest iGaming events in the area and engage in the pool of possibilities.