The Biggest Sports Bets In History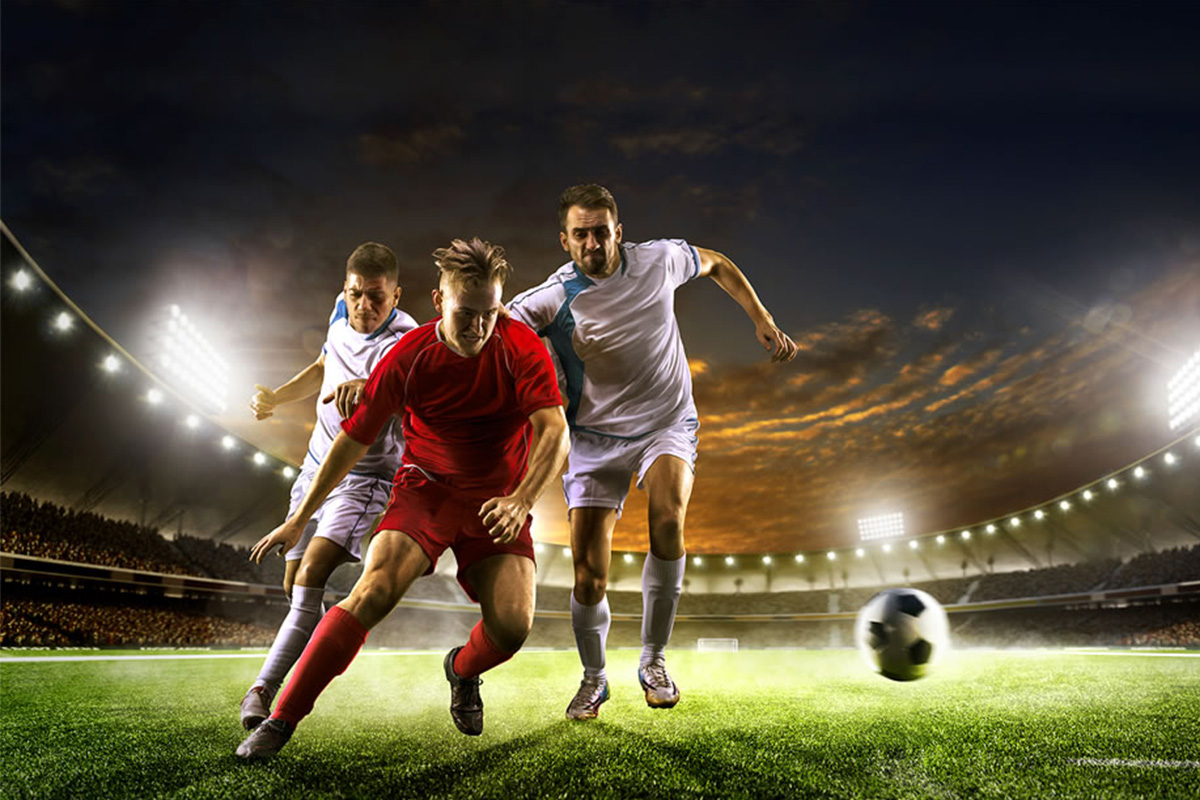 Reading Time:
2
minutes
Thinking of going big in sports betting? Before you pull out your wallet and start throwing in huge wagers hoping to make it big, it is a good idea to take a look back at home big some people went when it came to betting–and how big it paid off in the process.
As a bettor, being in the loop when it comes to sports events is just as important as being updated with the latest odds and lines. Thus, checking out reputable sites like www.lines.com should be a part of your daily routine. Remember, knowledge is everything. Now speaking of knowing, here are some of the biggest wagers made by people in the history of sports betting. Think you can beat them?
Richard Hopkins betting on Lewis Hamilton
When Richard Hopkins discovered Lewis Hamilton in a go-kart event, he attended with his son back in 1998, he was already certain of one thing. After that, he made a bet on Hamilton that a Grand Prix championship by the age of 23. He made a wager of £200 with an odds of 300/1. He also made a wager for Hamilton to become a world champion, this timer for an odds of 500/1.
Hopkins won both bets and he won not less than £165,000 in overall profit.
The wins of "Vegas Dave"
One can argue about the authenticity and the legitimacy of a lot of big claims of professional sports handicapper Dave Oancea, or more popularly known in the world of sports betting as Vegas Dave. Although not everyone likes Vegas Dave, one cannot deny that he did make some of the biggest bets and biggest wins in the history of sports betting.
One of the best that made him a name in the industry is when he made a bet that the Kansas City Royals would win the World Series, for odds of 30/1. Although he was forced to spread his bet across various bookies, he indeed up winning the bet and he brought home no less than $2.5 million back then.
The Tiger Woods $85,000 Masters bet
No doubt that Tiger Woods is the greatest and most accomplished golfer of all time. In fact, to date, no one has surpassed what Woods has achieved in his career, at least by the record.
Although he is no longer considered to be a "sure win" bet, he sued to be the automatic favorite of every bettor whenever he plays a game–and it is for a reason, as he always comes out of the top for each game that he plays on. Despite him being past his prime as a betting favorite, bettor James Adducci still wagered $85,000 for Woods on the 2019 Masters, with an odds of 14/. Adducci won the bet and took home about $1.2 million in profit.
The New Orleans Saints $3.5 million wager
Although professional sports bettor Billy Waters has had trouble with the law in the past few years, he was once recognized as one of the best sports handicappers of his time. Back in 2010, during the Super Bowl XLIV, the New Orleans Saints had a face-off with the Indianapolis Colts, with the Saints being the underdog back then.
Walters made a bet for the underdog Saints for $3.5 million. The game happened and although a lot of people back then, both bettors and non-bettors alike, rooted for the Colts to win the game, New Orleans surprised everyone by bringing home the bacon by ending the game with a 31-17 victory against the Saints.

Video Gaming Earns Profits Despite the Global Pandemic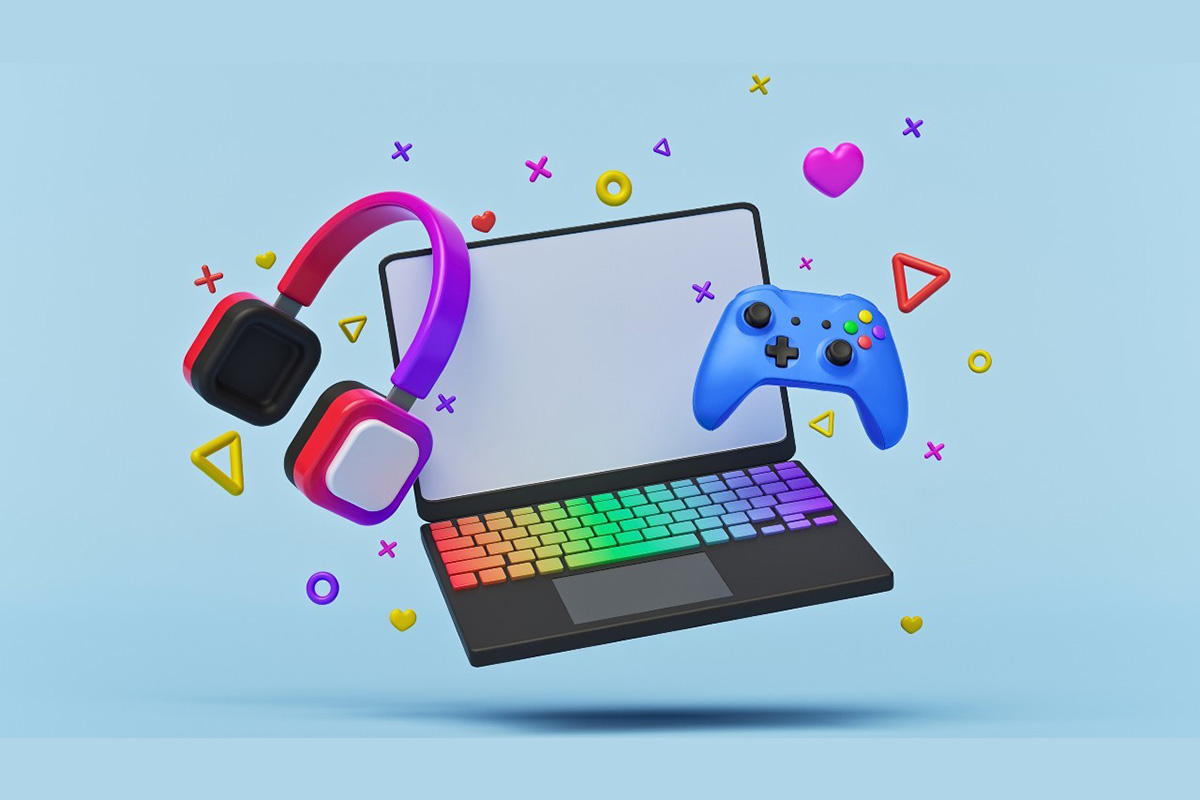 Reading Time:
3
minutes
The COVID-19 pandemic led to a change in many industries. However, some seemed to thrive due to the restrictions proposed to help minimize infection rates. An example of this is the video gaming industry.
With 2020 marking the launch of new gaming console models, game releases, and strict lockdown measures, video gamers rushed to make purchases. The latest tech on hand meant they could easily comply with stay-home measures while also staying entertained. Some of the games fans rushed to get included:
Call of Duty by Activision Blizzard Inc.
Madden NFL 21 and FIFA 21 by Electronic Arts Inc.
Red Dead Redemption and Borderlands by Take-Two under Rockstar Games
Other companies that recorded their growth include Zynga Inc, Applovin Corp, Playtika Holding Corp, Unity Software Inc, and Roblox Corp. Zynga, for example, reported an 85% growth of daily mobile game users in 2021. That's compared to the same period in 2020 when everyone was experiencing lockdowns, and even children were home from school.
Experts had forecasted a growth of nearly four times the revenue generated in 2019 for 2020. So, while 2019 brought in $43 billion, 2020 managed to rake in over $179 billion.
The Asia-Pacific region accounted for at least 50% of the revenue. North America makes up for at least 25% of the revenue share. The majority of these numbers are for mobile gaming platforms.
A Growing Popularity For eSports
ESports is another video game branch showing impressive growth. With all sporting events put on hold, many sports fans had nothing to look forward to as COVID-19 restrictions took hold.
However, video gamers found a way to enjoy their favorite events through eSports. That's thanks to the growing infrastructure around mobile gaming platforms as well as audience participation.
Players get to team up for competitions through these games. Although in-person events got canceled due to the pandemic, online games continue to grow revenues and participating audiences.
Forecasts place the growth at 14.5%. This means audiences will have increases to around 474 million by the end of 2021. The same research also indicated generated revenues are set to reach $1.1 billion within the same period.
Online Poker Growth and Zoom Poker Games
Part of the reason the online poker scene has grown is the social aspect of playing the game. Although everyone is concentrating on their hand, there's a level of camaraderie among everyone at the table.
Video gaming fans don't have this sort of thing, thanks to the simulated environments of their games. As such, a significant number of gamers put their control pads down and headed for online poker tables.
These poker sites for money offer more than just a place for people to socialize. They also enable players to compete for large prize pools, depending on the game and size of the pot. The rise in COVID-19 infections left many people jobless. So, the thought of making money while having fun playing poker seemed like a worthwhile alternative.
It even led to the growth of Zoom poker, which is a poker game played over a Zoom call. It offers an experience similar to visiting live poker rooms. However, you can set it up among friends and not worry about online poker regulations in your area, which tend to be a big concern for US-based online poker fans.
Video Gaming Options Still Growing
Even with video game sales at an all-time high, there's more good news for video gaming fans. As of mid-July 2021, Netflix announced it's joining the video gaming industry.
The streaming giant has experienced great success due to the global pandemic. In the first half of 2020 alone, more than 26 million new subscribers joined the service. This year, though, Netflix only gained around 5.5 million subscribers, a significant slump compared to the same period last year.
Although this is still an impressive number, the streaming service is branching out to help turn the tide in its favor. That's because the last time it saw such subscription numbers was in 2013 when it started creating original programming varieties.
What to Expect with Netflix's Games
The offered games will come as part of the service provider's existing subscription packages. As such, there will be no extra charges to access the available games. It'll also enable clients to get more value with their preferred subscriptions.
What will be offered is yet to be announced. However, it was alluded to that the games will start as mobile-compatible options. That's before the service provider moves to have consoles and TV sets.
As for the gaming content, the chief product officer mentioned the first games would be based on the service provider's more popular releases. Depending on its success, Netflix may even go as far as creating a film or TV series based on the released games.
The United State's Emerging Gambling Market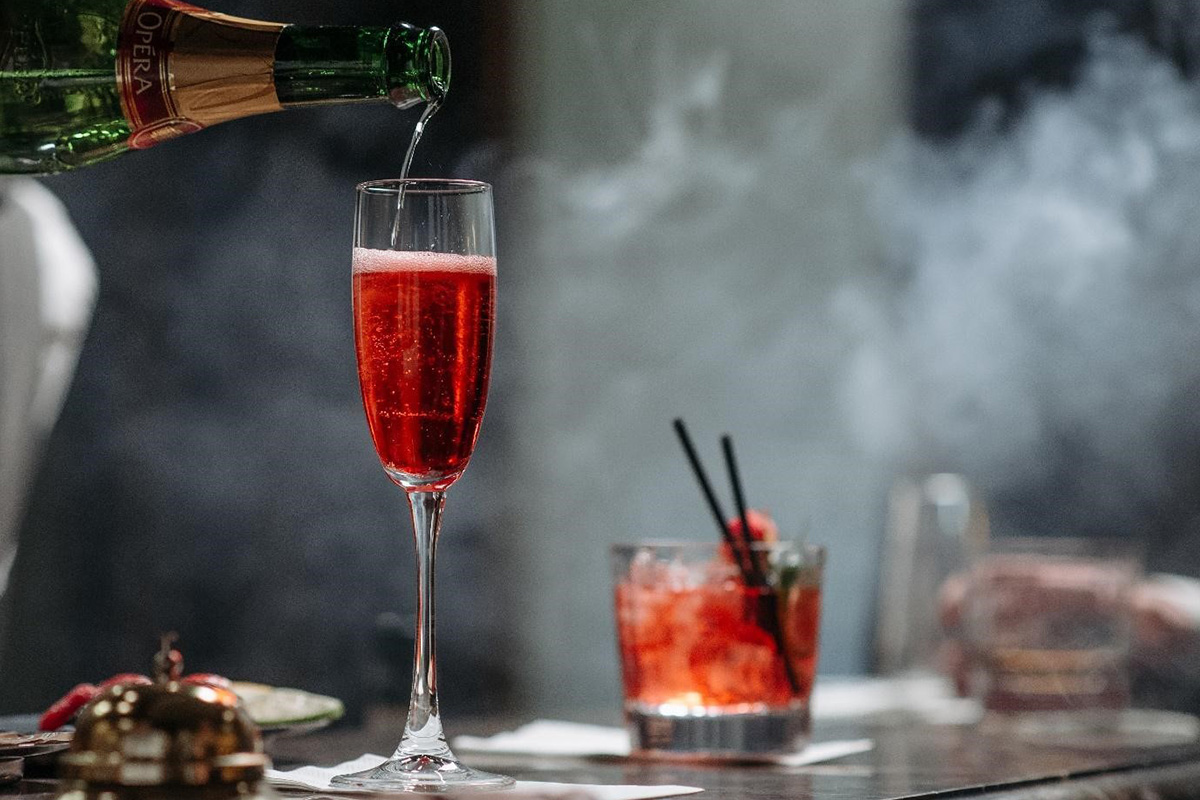 Reading Time:
3
minutes
The year 2021 was pretty dynamic, considering the global economy that was impacted by the pandemic. As a result, many businesses were thrown off their feet, and industries had to deal with unfamiliar waters and uncertain futures.
However, there was a single industry that overcame the pandemic with ease—the iGaming industry. As a result, the sector underwent a revival and is predicted to soar even higher with new opportunities for business and entertainment within the next few years.
Considering that gambling is booming in America, many states in the US are gradually legalizing gambling in an attempt to move the stagnant legislation that is currently prohibiting various forms of gambling in the US.
Nearly Half the Country Has Legalized Betting
In May 2018, the US Supreme Court made the historic decision to legalize sports betting. Before that, the federal ban on sports betting led American betting around $150 billion every year, which made unregulated gambling a hot topic in the country.
After years of advocating for gambling legalization, New Jersey was the first state to bring the case to the Supreme Court. Eventually, when the federal ban on sports betting was lifted off after being ruled unconstitutional, it was left to individual states to legalize sports betting and regulate their own bodies of sports betting services. Ever since, sportsbooks have been opening all over the country.
Striking down the federal ban on sports betting was a huge step for the United States entertainment industry. What's more, with more states opening legislative doors, global brands are showing interest in broadening their horizons and entering the American market.
In a race to put forward the best product on the market, the chances are that the established online and offline sportsbook in the US will either look to partner with global brands or acquire the existing operators.
Live Casino is on High-Demand in the Country
The live casino market is still in its early stages, considering the stringent regulations. Nevertheless, software providers like Evolution Gaming and Ezugi have acquired licenses to offer their live dealer games in the state of New Jersey. Therefore, global players are entering this market and investing significantly to expand their geographical presence and customer base. For instance, Evolution Gaming established its first live casino studio in Vancouver in January 2018, even before the federal ban was struck down.
The New Jersey studio currently offers ten tables of different games, including Blackjack, Slingshot Roulette, Baccarat, and American Roulette. Furthermore, Evolution Gaming has signed contracts with numerous licensed operators, like Hard Rock Hotel & Casino Atlantic City, Ocean Resort Casino, 888casino, and PokerStars Casino, New Jersey.
Other than these key players, even software providers are embarking on mergers and acquisitions as one of their vital strategies to achieve consolidation and optimize their offerings. For example, Evolution Gaming acquired Ezugi, a live dealer gaming provider, in January 2019. In addition, BetOnline, Bovada, The BoVegas, MyBookie, Ignition Casino, and 5Dimes are some of the key players offering live casino games country-wide.
Pennsylvania—The Fastest Growing Market
Pennsylvania, the fourth and the biggest state to declare online gambling legal, also features one of the fastest-growing markets in the country. The latest law permits online poker, online casinos, sports betting, and more. However, when it comes to casino gaming like slots, and casino table games, poker, fantasy betting, and sports/horse race betting, these are regulated by the Pennsylvania Gaming Control Board. On the other hand, lotteries are regulated by the Pennsylvania Lottery.
Furthermore, according to the American Gaming Association, Pennsylvania casino's estimated gross gaming revenue was approximately USD 3226.92 million in 2017. This is the second-highest in the country after Nevada. Therefore, the regulation of online casinos in the state will only increase the number of downloads of the various online casino games and add more revenues to the overall online gambling market.
After the introduction of internet gambling in the state of Pennsylvania in 2019, several companies are currently forming partnerships to address the demand for online casino platforms and offer consumers a better online betting experience.
A Future Worth Betting On
Gambling is a promising industry that is expected to undergo a few changes in the upcoming years. Great potential for business lies in these changes as citizens look forward to more transparent and secure betting options. Considering how innovative and dynamic the gambling industry is, it is likely that it becomes more widely legal across the US.
IZIBET.com goes live with EveryMatrix's turnkey solution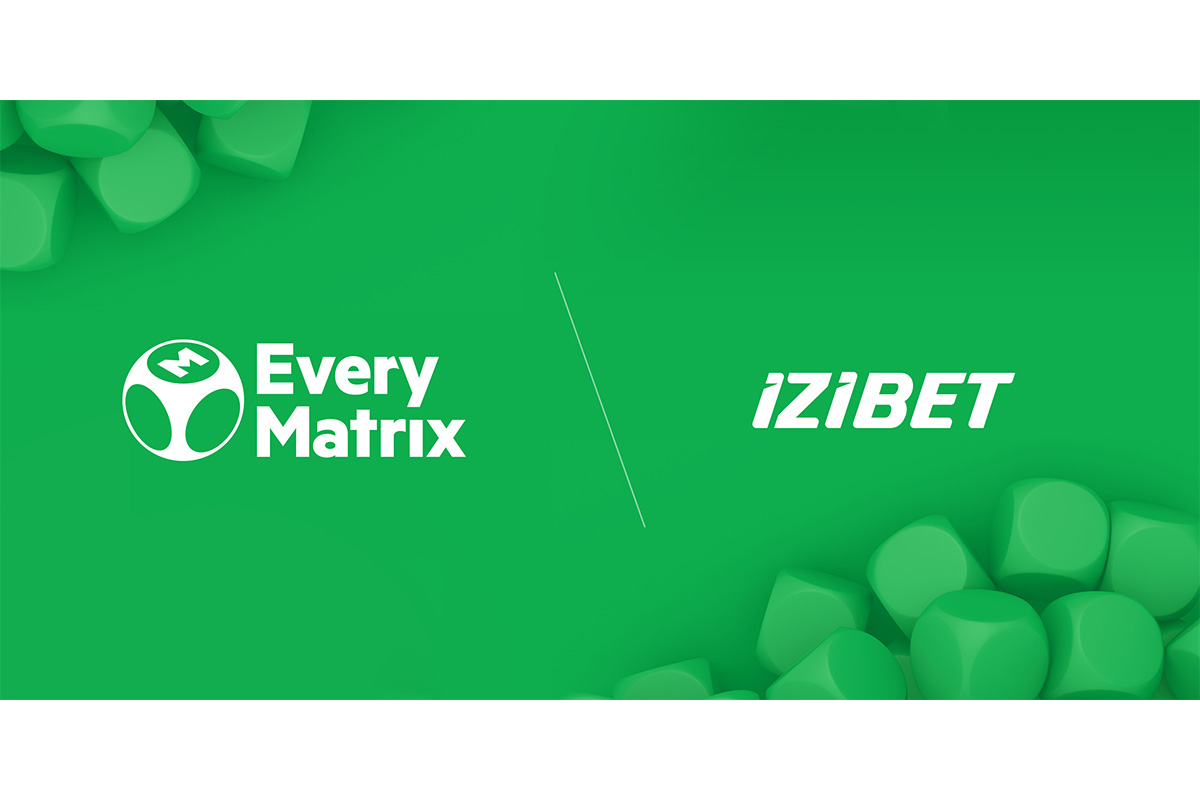 Reading Time:
< 1
minute
B2B provider of iGaming solutions EveryMatrix is pleased to announce the relaunch of IZIBET. The online brand has been successfully revamped via EveryMatrix's turnkey solution earlier this summer.
IZIBET is managed by the IZI GROUP, a gaming group that successfully operates the famous Malta-based Dragonara Casino since 2010. IZI Group also manages the largest network of sports betting shops in Malta and now has taken the step to further expand its digital presence and offer players the opportunity to play from anywhere on IZIBET.com.
EveryMatrix is supplying IZIBET with a comprehensive turnkey solution including casino, sportsbook, and gaming management (PAM) platforms. IZIBET will offer all betting verticals, including sports betting, esports, horse racing and virtual games, as well as an online casino for added entertainment.
Robert Galea, Chief Operating Officer of IZIBET.com, says: "In taking the leap to push Malta's leading sports betting brand online, we are very confident in the expertise and technology which EveryMatrix provides as our turnkey solution partner. Our strong relationship with EveryMatrix, dating back since 2013, is key in helping us to deliver the ultimate sports betting experience coupled with our audience's favorite casino games, virtual sports betting, and esports betting. Together with EveryMatrix we look forward to strengthen our position as market leaders whilst offering an exceptional online and mobile experience to our customers."
Franco DeGabriele, Chief Marketing & Business Development Officer of IZIBET.com, comments: "We have a long-standing business relationship with IZI Group, and we're happy to see the new online brand going live via our turnkey solution. They have a great reputation in Malta and the new betting and casino website will become a hit. Besides supplying them with our technology, we are keen on helping the new brand grow and achieve outstanding performance through a close collaboration."