The Biggest Sports Bets In History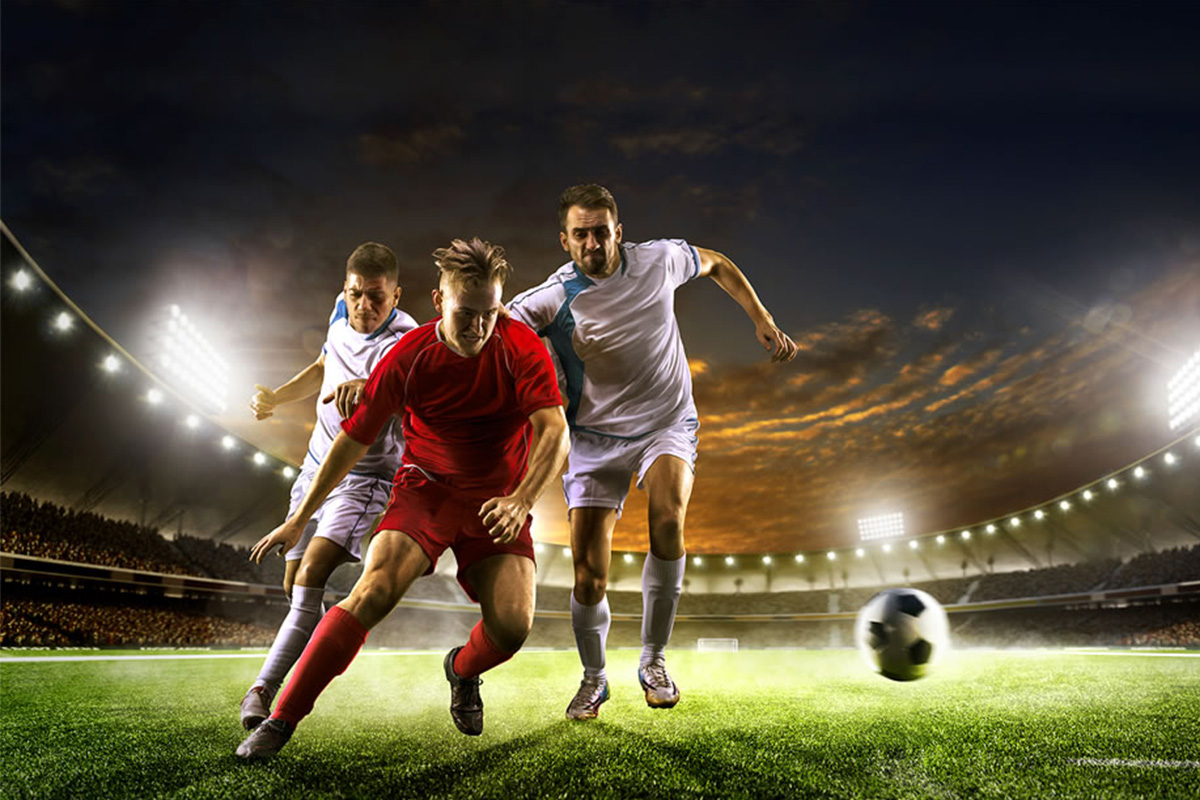 Reading Time:
2
minutes
Thinking of going big in sports betting? Before you pull out your wallet and start throwing in huge wagers hoping to make it big, it is a good idea to take a look back at home big some people went when it came to betting–and how big it paid off in the process.
As a bettor, being in the loop when it comes to sports events is just as important as being updated with the latest odds and lines. Thus, checking out reputable sites like www.lines.com should be a part of your daily routine. Remember, knowledge is everything. Now speaking of knowing, here are some of the biggest wagers made by people in the history of sports betting. Think you can beat them?
Richard Hopkins betting on Lewis Hamilton
When Richard Hopkins discovered Lewis Hamilton in a go-kart event, he attended with his son back in 1998, he was already certain of one thing. After that, he made a bet on Hamilton that a Grand Prix championship by the age of 23. He made a wager of £200 with an odds of 300/1. He also made a wager for Hamilton to become a world champion, this timer for an odds of 500/1.
Hopkins won both bets and he won not less than £165,000 in overall profit.
The wins of "Vegas Dave"
One can argue about the authenticity and the legitimacy of a lot of big claims of professional sports handicapper Dave Oancea, or more popularly known in the world of sports betting as Vegas Dave. Although not everyone likes Vegas Dave, one cannot deny that he did make some of the biggest bets and biggest wins in the history of sports betting.
One of the best that made him a name in the industry is when he made a bet that the Kansas City Royals would win the World Series, for odds of 30/1. Although he was forced to spread his bet across various bookies, he indeed up winning the bet and he brought home no less than $2.5 million back then.
The Tiger Woods $85,000 Masters bet
No doubt that Tiger Woods is the greatest and most accomplished golfer of all time. In fact, to date, no one has surpassed what Woods has achieved in his career, at least by the record.
Although he is no longer considered to be a "sure win" bet, he sued to be the automatic favorite of every bettor whenever he plays a game–and it is for a reason, as he always comes out of the top for each game that he plays on. Despite him being past his prime as a betting favorite, bettor James Adducci still wagered $85,000 for Woods on the 2019 Masters, with an odds of 14/. Adducci won the bet and took home about $1.2 million in profit.
The New Orleans Saints $3.5 million wager
Although professional sports bettor Billy Waters has had trouble with the law in the past few years, he was once recognized as one of the best sports handicappers of his time. Back in 2010, during the Super Bowl XLIV, the New Orleans Saints had a face-off with the Indianapolis Colts, with the Saints being the underdog back then.
Walters made a bet for the underdog Saints for $3.5 million. The game happened and although a lot of people back then, both bettors and non-bettors alike, rooted for the Colts to win the game, New Orleans surprised everyone by bringing home the bacon by ending the game with a 31-17 victory against the Saints.
Things to Know When Choosing Online Casinos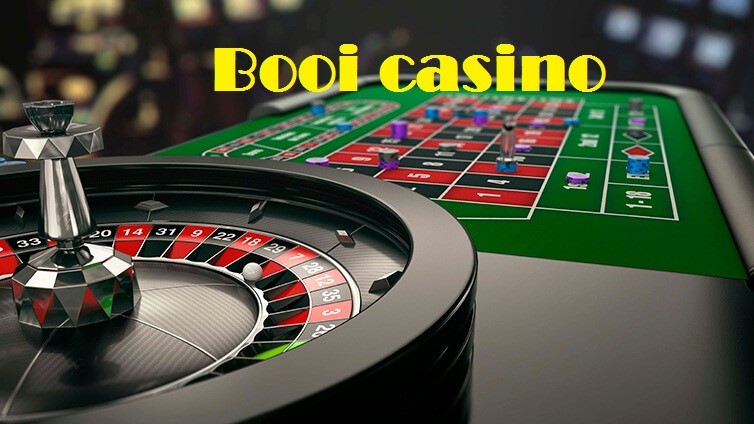 Reading Time:
2
minutes
Online casinos are nothing more than online versions of traditional casinos. The popularity of online casinos has been growing rapidly in recent times. Online casinos allow casinos to play their favorite casino games within the confines of their home. If you are interested in casinos and want to play online, these tips will help you find the right US casino sites online.
When choosing an online casino, the most important thing to do is to check if the casino registration process is good. The registration process should be such that it should conduct a thorough verification of identity and keep your personal information safe. Some online Booi casino requires you to enter your username and the casino (administrator description) provides a password. It is recommended not to join such casinos as the passwords set by the administrator can be easily cracked and easily linked.
When choosing a casino, you should also consider the safety factor. You need to choose a casino that provides you with fund security. You should choose an online casino that uses reliable and authoritative money transfer tools.
To avoid any hassle, you should read the details of the agreement carefully before joining. You can easily separate authentic casinos from others by agreement. This is a detailed description of their contracts in legitimate casinos. You should not join a site that refuses to comply with its rules and regulations as it is more likely to be fake.
Once all your security concerns have been addressed, you can choose a casino that offers the best gaming experience and a high quality user interface.
You should choose a casino website that offers a good payment scheme. You can also check out the casino online casinos for sites that offer bonuses at good site online casinos.
Lastly, make sure the casino site accepts players from the country in which you live. For example, not all casinos accept US casinos, so make sure the site accepts players from your country.
Once you choose an online casino, you want to make money and succeed. The key is to learn the basics of casino. The following tips will help you become a great gambler.
Before gambling online, you have to decide how much money you will play. Effective money management is the most basic tip for becoming a competitive gambler. If you set a limit for yourself, you will have less money and only what you can afford.
To win you have to be very patient and be aware of the tricks of other players. If you see other players in the role, you can take advantage and you can increase your bet and increase your chances of winning.
If If you are a beginner, you should always start with sports that require only limited experience. Although these games don't usually give big wins, they will help you become a better player and give you a chance to gain experience. You should not play complicated games unless you are well-prepared and experienced. Once you have the confidence to win in these games, you can bet on games that require high skills and knowledge.
online. One of the most important things you can do to succeed in online gambling is to quit gambling. Even if you are reckless and keep betting, you can lose a lot of money when you are losing permanently. When you are on the losing line, you should stop betting immediately.
How to win at Online Casino Games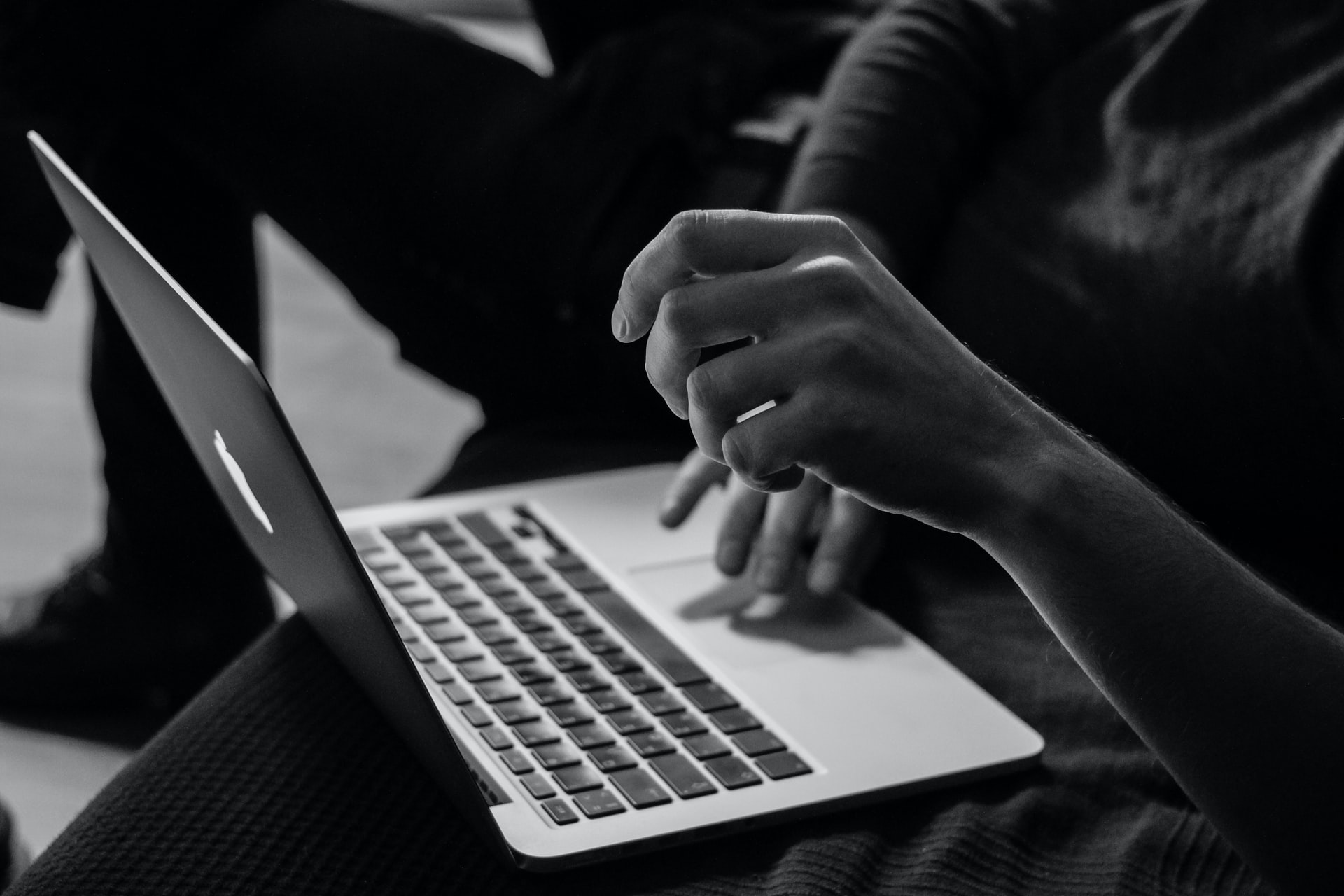 Reading Time:
2
minutes
Online casino comes with lots of benefits. The rate and size of winning at online casinos are higher than the brick and mortar casinos. Players have the opportunity to shop around for casinos that offer more attractive bonuses and promotions. With land-based casinos, this is almost impossible. With online casino, you'll find huge collections of games and many opportunities to win. If you're new to online gaming or you're looking for better strategies to make more money at online casino games, the tips shared by lvbet.lv in this post will be of great help to you.
Winning Tips at Online Casino Games
Sign up with a good online casino
Your gaming experience is determined largely by the online casino you sign up with. You need to research to find a good casino that can offer you everything that will make your casino experience exciting. You should sign up with a casino with a huge game collection. It should also have a transparent and fair gaming system. The payment options and customer supports are also critical things to check out for. Some other things you should look out for in an online casino include the licenses and regulation of the casino, players' reviews, game options, years of existence, bonuses and promotions, wagering requirements, reliability and reputable, and others.
Online casinos offer bonuses and promotions to attract and retain players. Although this is a marketing strategy, you can still take advantage of the offer and make some winnings from it. Some casino sites offer promotions and bonuses with minimal requirements. Some others offer free spins to let you try new games. Check out all the offers and settle for the ones that will earn you the best money without much investment.
Focus on Games that you're good at
It's normal to want to try out new games. However, if you want to make money while playing, it's better to stick to games that you're familiar with, especially if you're playing for real money. You can use free spins to try new games but if you're investing money, stay with games that you understand. Before you start playing a game with real money, ensure you understand the rules and strategies of the game. Practice as much as you can before you play for money.
Give the Big Jackpot a try
Of course, most jackpot games depend on luck but nothing says lady luck can't smile on you. If you want to make big money at an online casino, jackpots are the best way to get it. However, before you place a wager, understand that the bigger your potential winning, the bigger the risk you're exposed to. Make sure you understand this before you commit your money.
Don't gamble with money you cannot afford to lose. There's nothing guaranteed with gambling. The chances you have to win are the same you have to lose. Therefore, count your cost before you go into it.
Conclusion
Now that you know what you can do to make more money in your online casino games, it's time to get started. However, always check the wagering requirements of any offer before you accept it.
Recap of the 2020 eSports Awards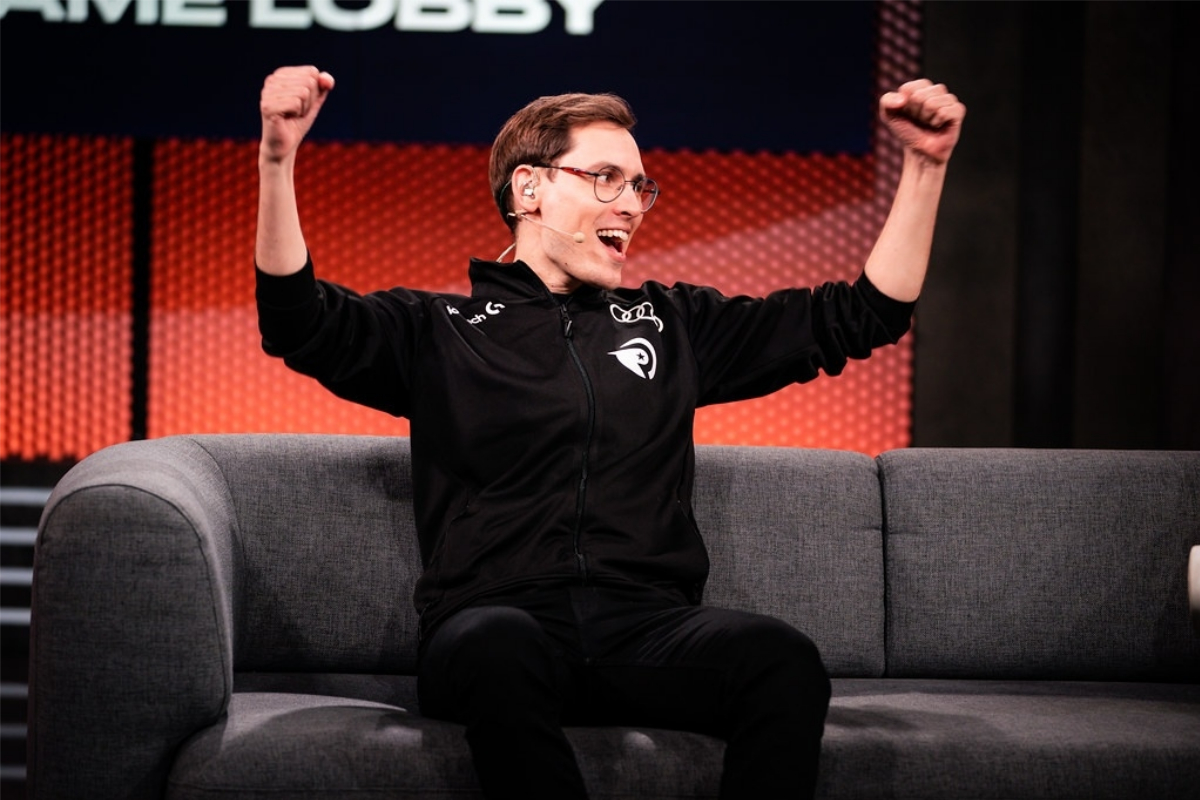 Reading Time:
3
minutes
It is the fifth year of the annual eSports Awards, and as the popularity of eSports grows – especially this year – so does the size of the awards sports.
The event handed out 32 awards on Saturday, November 21, over Twitch – as a full live event with award nominees, presenters, and fans was not possible this year – or if they did try and go through with it, the fines would have been astronomical, and no one wants to get hit with a big bill during these times. Hopefully, the show can return to normal in 2021 – and not only take place over Twitch.
Big Winners at the 2020 eSports Awards
Ibai "Ibai" Llanos was a big winner at the show, taking home the "Streamer of the Year" Award. Llanos plays a range of games. He started with League of Legends back in 2014 – and is best known for it. However, he has expanded and also casts FIFA and Rocket League.
Another bigger at the awards ceremony was Team Secret – who took home the award for "2020 eSports Team of the Year." Their active squad of MATUMBAMAN, Nisha, zai, YapzOr, and Puppey (team captain) took home a trophy, along with coach Heen, director John Yao, and manager Cyborgmatt. The team won two of the biggest DOTA 2 tournaments of 2020 – DreamLeague Season 13 in January and OMEGA League: Europe Immortal Division in September.
Emily Rand took home the award for "eSports Journalist of the Year," thanks to her covering of eSports for ESPN. Her work with the American sports conglomerate touched on a range of subjects – from rosters, players, and teams to eSports fashion and family life.
Her news reporting on eSports helped ESPN reach more people, and the popularity of eSports grow in America – as Americans dealt with a lack of sports for over three months.
You can see a full list of winners at the 2020 eSports Awards below.
Community Awards
Streamer of the Year Presented by Lexus – Ibai "Ibai" Llanos

Esports Play of the Year In Association With RESPAWN Products – İsmailcan "XANTARES" Dörtkardeş

Esports Personality of the Year Presented by Lexus – Carlos "ocelote" Rodríguez Santiagos

Esports Content Creator of the Year In Association With Esports Stadium Arlington –  Xavier "UpUpDownDown" Woods

Esports Collegiate Award – Tyrelle Appleton

Esports Mobile Game of the year – FreeFire
"LEC Caster" by lolesports is licensed under CC BY-NC-ND 2.0
Industry Awards
Esports Journalist of the Year – Emily Rand

Esports Hardware Provider of the Year – Elgato

Esports Game of the Year In Association With The Koyo Store – League of Legends

Esports Commercial Partner of the Year – Logitech

Esports Publisher of the Year In Association With Live CGI from Esports Supply – Riot Games

Esports Coverage Website of the Year In Association With Sizzle Creative – The Esports Observer

Esports Supporting Agency of the Year In Association With Grind Gaming – CSA

Panel's Choice Award in association with Touch of Ginger – Michal Slowinski

Panel's Choice Award in association with Touch of Ginger – Steve Dudenhoeffer
Lifetime Achievement Awards in Esports – Class of 2020
Johnathan "Fatality" Wendel

Daigo Umehara

Richard Lewis

Craig "Torbull" Levine

Michael Sepso

Lim "Boxer" Yo-Hwan
Creative Awards
Esports Cosplay of the Year – Glory Lamothe

Esports Photographer of the Year – Rich Loch

Esports Videographer of the Year – Logan Dodson

Esports Content Team of the Year – LEC

Esports Content Series of the Year – Eavesdrop Podcast

Esports Creative/Creative Team of the Year in association with eBeatz – Paper Crowns

Esports Creative Piece of the Year – Warriors Cinematic by Riot Games
On Air Awards
Esports Caster of the Year (Colour) – Michael "Kixstar" Stockley

Esports Caster of the Year (Play by Play) – Clayton "Captain Flowers" Raines

Esports Host of the Year – Eefje "Sjokz" Depoortere

Esports Analyst of the Year – Chad "SPUNJ" Burchill
Pro Awards
Esports Team of the Year – Team Secret

Esports Console Player of the Year In Partnership With SCUF – Anthony "Shotzzy" Cuevas-Castro

Esports PC Player of the Year – Michał "Nisha" Jankowski

Esports Organisation of the Year – G2 Esports

Esports Coach of the Year – Lee "Heen" Seung Gon (Team Secret)

Esports PC Rookie of the Year In Association With Matrix Keyboards – Ryu "Keria" Min-seok

Esports Console Rookie of the Year In Partnership With SCUF – Anthony "Shotzzy" Cuevas-Castro

Esports Mobile Player of the Year – Made Bagas "Zuxxy" Pramudita