New Gaming Bill tabled in Maltese Parliament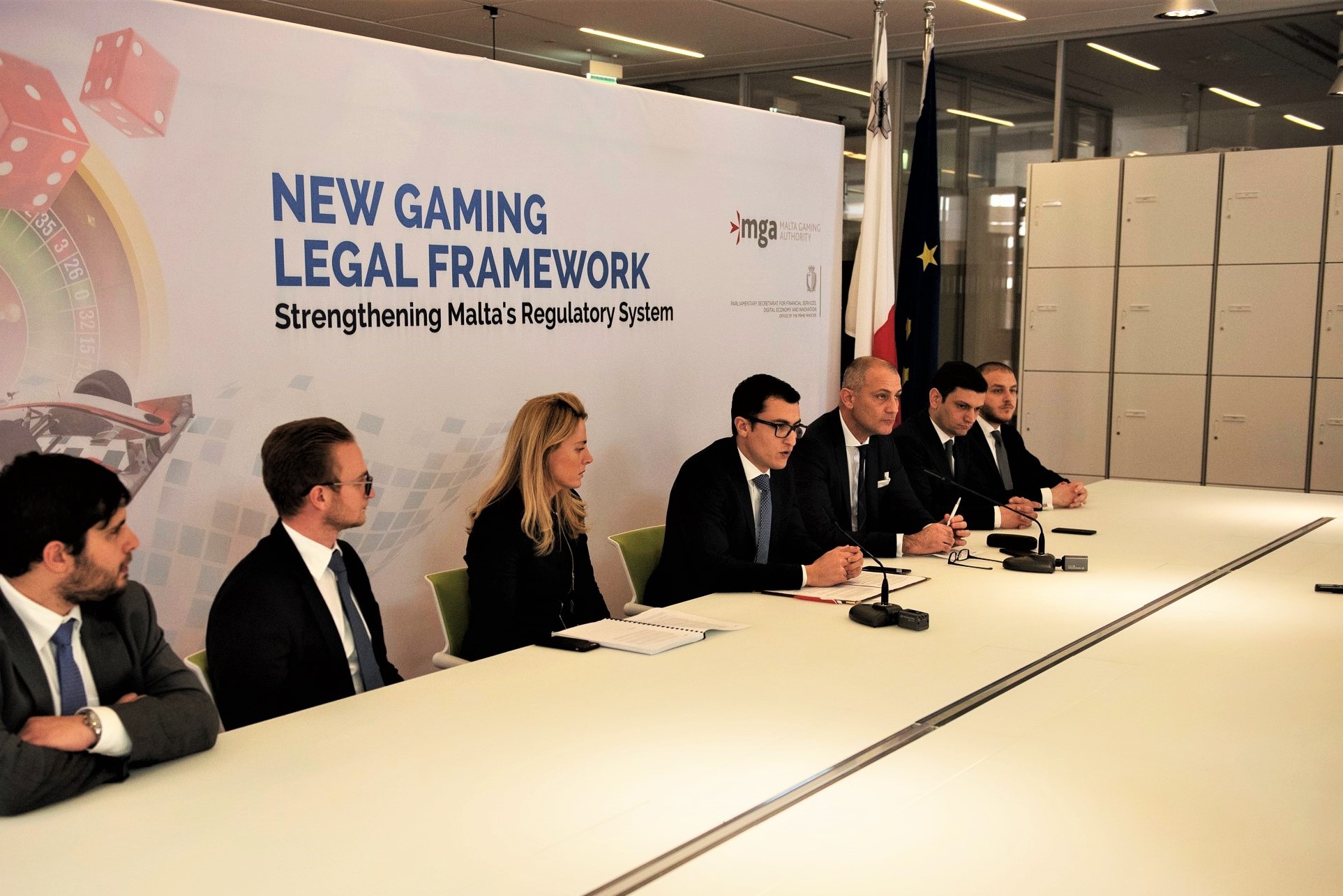 Reading Time:
3
minutes
Press Release – 13 March 2018 – The Parliamentary Secretary for Financial Services, Digital Economy & Innovation, Hon. Silvio Schembri announced that a motion has been presented in Parliament for the first reading of a new Gaming Bill which will seek to repeal all the existing legislation and replace it with a singular primary Act of Parliament, together with subsidiary legislation covering horizontally the main thrusts of gaming regulation as well as a series of technical directives and guidelines currently being consulted on by the Malta Gaming Authority (MGA) for eventual publication and rollout by the regulator once the Act comes into force.
"This Bill marks a major step in streamlining and encompassing the governance of all gaming services offered in and from Malta and across all channels under the competence of the MGA. The Government wants to ensure that the gaming industry continues to be run responsibly, fairly and free from criminal activity, so that the Maltese jurisdiction provides a safe and well regulated environment where the industry can also develop and innovate", Hon. Silvio Schembri said.
Through this Bill, Government is ensuring that the MGA has the necessary latitude, resources and powers to regulate effectively the gaming industry and protect consumers, as required, focusing on evidence based methodologies. The Parliamentary Secretary added; "we hope to remove any red tape by increasing efficiency and flexibility for the Regulator, whilst improving the robustness of the current framework and focusing regulation on outcomes", whilst also adding that the Act elevates the excellent reputation of the Maltese jurisdiction in this sector. Honourable Schembri remarked that thanks to this New Gaming Bill,  the industry will grow by another 4%.
The press conference was also addressed by Joseph Cuschieri, Executive Chairman of the Malta Gaming Authority (MGA), who stated: "This is an important milestone and we welcome this major step forward by the Maltese Government. This Bill contains draft proposals which aim to bridge the regulatory gap between various gaming verticals and channels, including new technologies serving as a platform to future proof gaming regulation, whilst ensuring that consumers enjoy a consistent level of protection."
The proposed regulatory framework will strengthen the MGA's compliance and enforcement functions to better achieve its regulatory objectives, in line with concurrent developments on anti-money laundering and funding of terrorism obligations. It also empowers the MGA to be more agile in its decision-making, decreasing unnecessary regulatory burdens whilst strengthening supervision and focusing the regulator's efforts on the areas which present a higher risk profile.
Other important areas of focus include consumer protection standards, responsible gaming measures, reporting of suspicious sports betting transactions in the fight against the manipulation of sports competitions and objective-orientated standards to encourage innovation and development. The motion presented in Parliament is a result of an extensive period of public consultation conducted by the MGA, with various industry stakeholders and the general public, as well as numerous technical studies, economic and financial impact assessments. The consultation was launched in July 2017 and was very well received by the industry resulting into feedback from 53 different parties based both locally and abroad.
Information on these new proposals can be accessed from the draft Bill in the link provided.
Key highlights of the new Gaming Act include:
Replacing the current multi-licence system with a system in which there will be two different types of licences – a Business-to-Consumer (B2C) licence and a Business-to-Business (B2B) licence – covering different types of activities across multiple distribution channels;
Moving towards an objective-based rather than excessively prescriptive regulatory approach, to allow for innovation whilst ensuring that the regulatory objectives are attained;
Broadening the regulatory scope to increase MGA oversight and allow for intervention where necessary and in a proportionate manner;
Widening the MGA's powers under the compliance and enforcement functions to better achieve the regulatory objectives, in line with concurrent developments on anti-money laundering and funding of terrorism obligations;
Segmenting the Key Official role into various key functions within a licensed activity, requiring approval, for direct scrutiny and targeted supervisory controls, thereby raising the bar for persons of responsibility within a gaming operation;
Strengthening the player protection framework by formalising the mediatory role of the MGA's Player Support Unit, enshrining segregation of player funds at law and moving towards a unified self-exclusion database across both remote and land-based delivery channels;
Introducing new and more effective processes for criminal and administrative justice, including the allocation of appeals from decisions of the Authority to the Administrative Review Tribunal and the introduction of a distinction between administrative and criminal offences;
Introducing the concept of administration to protect an operation in distress and, if necessary, to assist the winding down of an operation, thereby protecting jobs and player funds;
Moving towards automated reporting, facilitating adherence to regulatory obligations and strengthening the Authority's oversight;
Bolstering the Authority's role in the fight against manipulation of sports competitions by introducing new obligations on operators to monitor sports betting and report suspicious bets, in line with the efforts being made by the National Anti-Corruption Task Force in which the Authority also actively participates;
Exempting B2B licensees from gaming tax, thus increasing Malta's competitiveness as a hub for B2B activities.
BDO Malta becomes MGA-approved service provider for gaming licencees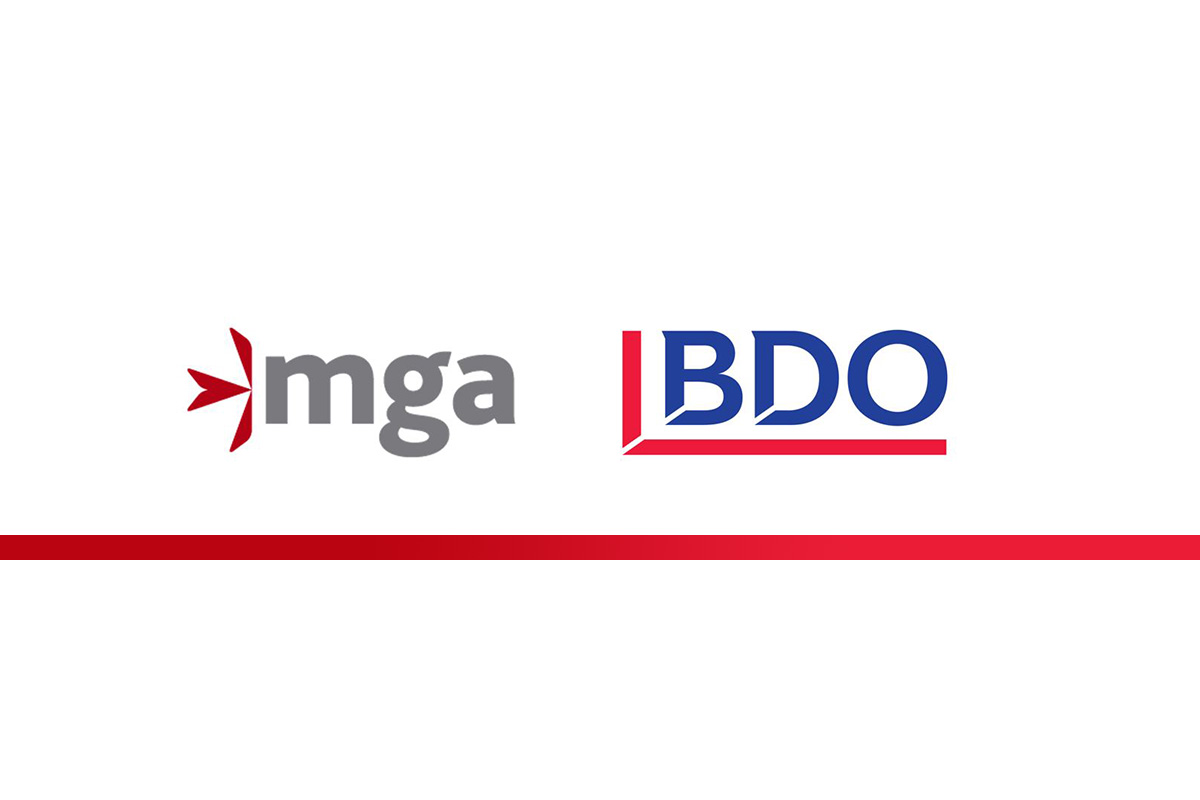 Reading Time:
1
minute
BDO, a Malta-based corporate services firm specializing in accounting, auditing and tax consultation verticals, has obtained the approval by the Malta Gaming Authority to act as an official Service Provider for System and Compliance Auditing. The  required System and Compliance Auditing is mandatory for gaming operators in Malta as per the regulations.
BDO and its Technology Advisory and Assurance team obtained the approval after passing through a review based on specific criteria as laid out by the Authority. BDO have a tech team comprising CISA qualified individuals with years of experience in servicing the gaming industry.
BDO assisted a number of gaming companies over the years with their licencing application, policies and procedures, renewals, Key Official roles and ongoing matters pertaining to their licence conditions Mark Attard CEO and Partner of BDO Malta said:
"We are delighted that BDO Malta have been given the authorisation to act as Service Providers. This is undoubtedly another seal of approval by the regulator of the world's iGaming capital and the latest offering we are adding to our service portfolio, as part of our growing Technology Advisory and Assurance service line. We are now able to offer our gaming clients a fully integrated service, with them safe in the knowledge that we adhere to the highest standards as laid down by the Malta Gaming Authority. BDO Malta and all of our team is committed to ensuring that Malta retains and evolves further, its reputation as a jurisdiction of excellence for iGaming and associated industries."
Bethard granted gaming license in Sweden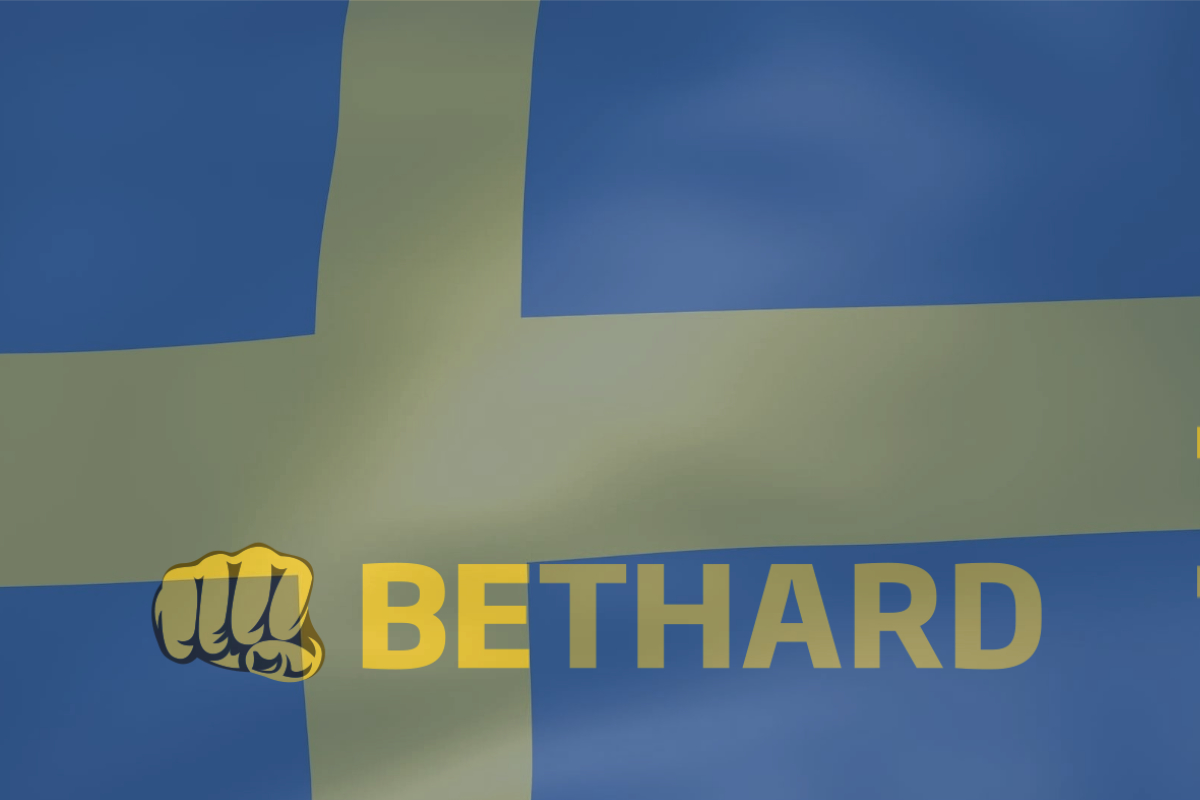 Reading Time:
1
minute
Bethard continues to expand its licensed operations in Europe. Today, the Swedish Gaming Authority announced that Bethard, with its associated white labels, has been granted a Swedish license to operate as from 1st January, 2019. Bethard has thus, in 2018, secured three crucial licences in its strategic markets: The UK, Denmark and Sweden. More licences are to be expected during 2019.
"We are of course very pleased with having our Swedish license and to have received a green light for continuing growing in the Swedish market. Today, I am celebrating together with our white label clients, who now will get the same opportunity as us to carry out operations in Sweden" says Erik Skarp, founder and CEO of Bethard Group. "Sweden is, for many reasons, a very dear market to us and I am personally looking forward to show what we can do in terms of responsible gaming on our home market. Our goal is to become Europe's leading betting company, not only in terms of innovation but also in terms of having the courage to take the right decisions in order to be a truly responsible gaming company".
Bethard.com is based in Malta and Sweden. The company is currently licensed in Malta, Denmark, the UK and now Sweden. Work on a license application for a license in Ireland as well as a state license in Schleswig-Holstein in Germany has been initiated. The company is actively seeking licenses in several other markets and expects to have a licensed presence in most key European markets already by 2020.
Bethard has been granted a Swedish license for the maximum period granted, which is five years. The license includes betting and online casino games.
MRG has Been Granted Licenses in Sweden for Mr Green and Evoke Gaming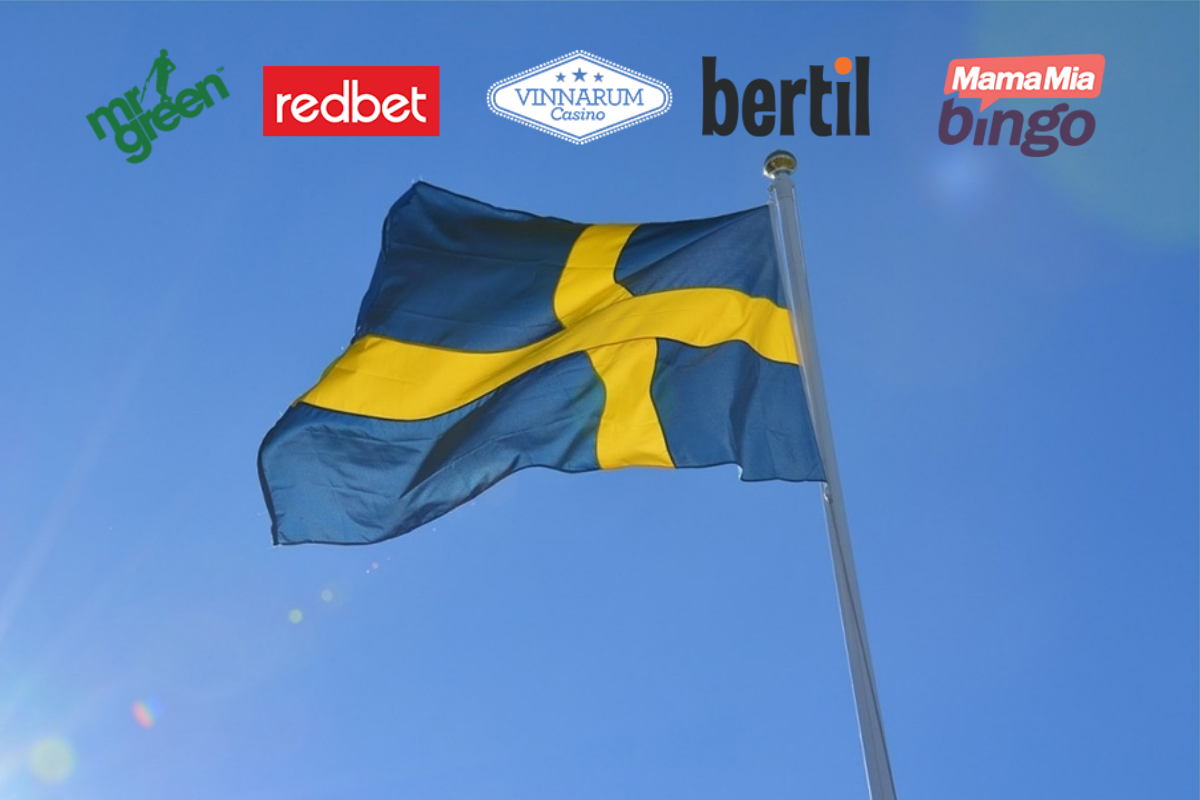 Reading Time:
1
minute
MRG has been granted two licenses in Sweden. The licenses include the iGaming sites Mr Green, Redbet, Vinnarum, Bertil and MamaMiaBingo. 
MRG is a fast-growing, innovative iGaming Group with operations in 13 markets. MRG has gaming licenses in Denmark, Ireland, Italy, Latvia, Malta, Sweden and the UK. In Sweden, MRG was granted the licenses through its subsidiaries Mr Green Ltd and Evoke Gaming Ltd.
MRG's strategy is to grow in regulated markets. In 2018, Mr Green has also been granted a sportsbook license in Denmark and Redbet a sportsbook license in Irland. MRG has also achieved a license in Latvia through the acquisition of the Latvian iGaming site 11.lv.
The new Swedish license system will come into force 1 January 2019.
We welcome the Swedish regulation and are looking forward to offering a superior experience in our Green Gaming environment, says Per Norman, CEO of MRG. We are especially happy about the strong emphasis on responsible gaming in the Swedish regulation since Green Gaming has been part of our strategy since the start of the company ten years ago.
MRG is a fast-growing, innovative iGaming Group with operations in 13 markets. MRG offers a superior experience in a Green Gaming environment. MRG was founded in 2007 and operates the iGaming sites Mr Green, Redbet, 11.lv, Winning Room, Bertil, MamaMiaBingo, BingoSjov and BingoSlottet. The Group had a turnover of SEK 1,192.0 million in 2017 and has over 370 employees. MRG has gaming licenses in Denmark, Ireland, Italy, Latvia, Malta, Sweden and the UK. MRG is listed on Nasdaq Stockholm in the Mid Cap segment under the name Mr Green & Co AB (ticker MRG). Read more at www.mrggroup.com.