Inside The Pocket launches WonderWins brand in India, as the exclusive Daily Fantasy partner of ESPNcricinfo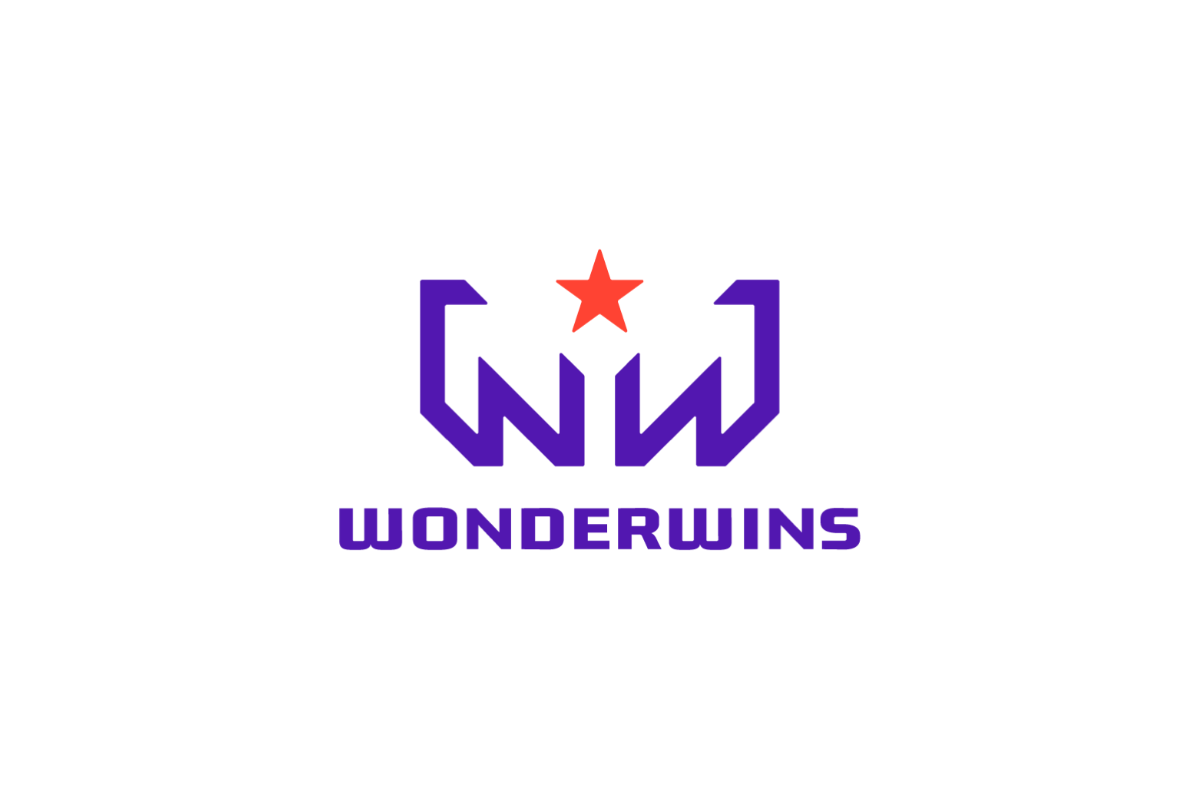 Reading Time:
3
minutes
Inside The Pocket (ITP), the leading free-to-play (F2P) aggregation platform, has teamed up with the premier digital cricket platform ESPNcricinfo for an exclusive Free Daily Fantasy offering for users via its new WonderWins brand.
WonderWins is primed to debut ahead of this season's IPL 2022, which begins on 26 March. This milestone collaboration between the two brands offers cricket fans a compelling and unique opportunity to engage with fantasy gaming as well as accessing match coverage, news, information, and analysis, and being part of the large community of cricket fans in India and the subcontinent to have this complete and well-rounded experience.
ESPNcricinfo is ESPN's dedicated cricket site and app and the world's largest source of cricketing information, match coverage, news and analysis. It is the go-to digital destination for international news, live scores, statistics and analysis for cricket fans worldwide and a pioneer in the digital sports media with a 29-year-old rich legacy.
By becoming the exclusive Daily Fantasy provider for ESPNcricinfo in India and the subcontinent, WonderWins brand will be able to connect with over 85 million discerning cricket fans on the ESPNcricinfo platform and further drive conversations with over 15 million highly engaged fans across its social media channels. WonderWins brand is live on android, iOS, and as a web-based platform.
Through this breakthrough agreement, WonderWins will be able to engage with fans through exciting fantasy gameplay, intelligent statistics, data analysis and customized content, offering fantasy gamers a robust experience and allowing them to understand the finer nuances of game-play to further drive significant marketing and enterprise value as WonderWins' DFS and hyper-casual games evolve in the months and years to come.
ESPNcricinfo has already begun cascading bespoke content and communication, allowing players to discover the WonderWins platform and understanding of the product via intuitive light-touch education, and gameplay. In that sense, WonderWins can claim to have an unparalleled product portfolio that offers unrivaled opportunities to drive content and create lasting fan engagement levels.
Hussain Naqi, Founder of both WonderWins and Inside The Pocket, said: "We're understandably delighted to have become ESPNcricinfo's exclusive Daily Fantasy partner in India and subcontinent. It's a genuine honor to have been chosen to roll out fantasy games for such a trusted and revered international partner, whose very name brings instant authenticity and credibility with the end user. The WonderWins app is ready to play!
"ESPN have been a brilliant and agile collaborator, organically wrapping WonderWins around their fantasy programming – from new article links to bespoke video programming and other product levers as we look forward to the much-anticipated IPL 2022 season ahead. It's an exciting time and I'm thrilled to be over in India myself to witness the roll-out first hand.
"Our underlying platform is uniquely well-positioned to leverage this opportunity because we can diversify content, leverage consumer data and partition it for partners as the market's shifting sands coalesce. Our multiple data partnerships deliver us unique consumer insights that will allow us to hyper-segment our audience communication over time, including for other sporting events like the World Cup 2022 football."
Ramesh Kumar, VP & Head of ESPN Digital Media India, stated: "This is an exciting announcement, as now with this collaboration with WonderWins, ESPNcricinfo fans in India and the subcontinent region will be able to play and enjoy free fantasy on our platform, building a deeper engagement on ESPNcricinfo not just with the game-play but also with the enormous content that we will power to help users play intelligently. The timing is perfect with the exciting new season coming up and we are delighted to offer our new age cricket fans the right mix of information and entertainment for them to follow their favorite sport and teams. Consequently, we are now able to wrap an array of complementary programming and editorial content in the fantasy space around WonderWins, significantly boosting fan engagement around the game, as the new IPL season comes into sharp focus.
"It's been fantastic to work with such like-minded, fan-first partners. The ESPNcricinfo and WonderWins Team have collaborated closely at every stage of the development and deployment process, making the integration as rapid and seamless as possible."
With the broader F2P framework, Inside The Pocket intends to target both mature and emerging markets over the long-term, as the company bids to expand its progressive footprint into untapped territories. There, its proven international scope and flair for localization, promises to drive diversified fan engagement around targeted free-to-play sports games. Inside The Pocket's open-aggregation approach offers the broadest and best-curated collection of games available from developers around the world, utilizing a single platform integration as a gateway to virtually unlimited content.
As the leading free-to-play aggregation platform for the gaming industry, Inside The Pocket is dedicated to being a top-of-the-funnel customer acquisition tool driving engagement through a range of content and games whose formats responsibly acquire and retain customers at low cost but also remain fully compliant as regulation continues to coalesce across regions from the U.S. to Asia, Africa and LATAM. Its agnostic platform offers a strategic solution which works territory-by-territory, educating uninitiated audiences with fully-integrated games.
Fragnova shows the positive side of Web3 technologies with its first game, Ambal Duels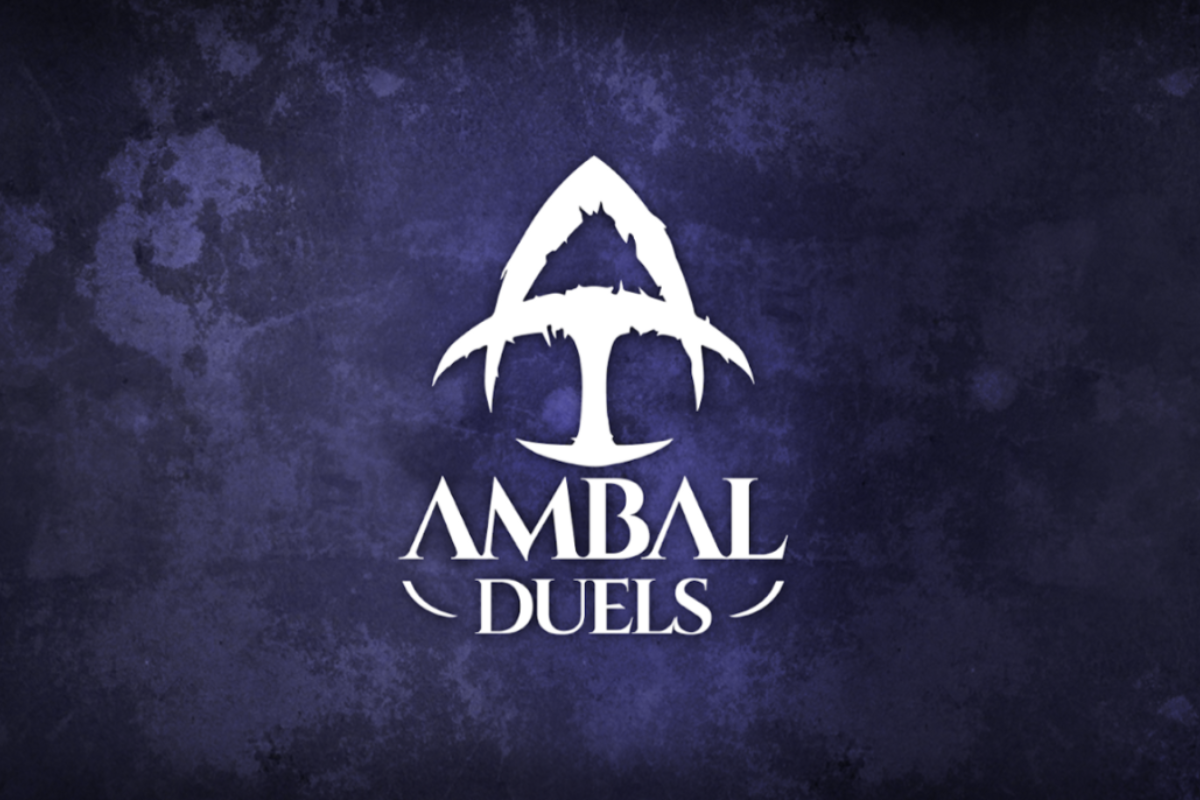 Reading Time:
2
minutes
Fragnova has announced that Ambal Duels, a free-to-play strategy card game, will be the first blockchain-enabled game to be built using the platform's unique game development engine, Claymore. Using blockchain technology means the game will have immutable assets and modding functionalities, allowing the community to create their own content that they can choose to monetise, thanks to the direct-to-creator royalties distribution that's fundamental to Fragnova's approach.
Ambal Duels began life as a successful Kickstarter campaign for the fantasy-themed strategy card game Ambal Tournament. Ambal Duels is the first game to be built entirely using Fragnova's decentralised model, and so is the platform's first proof of concept game.
The game's development is being led by Bernardo Bittencourt, a Founding member of Fragnova and the one-person team behind Salt Ring Games. "Bringing Ambal Tournament to the digital realm has been a passion project of mine, so I'm really excited we'll be able to grow the game and share the fantasy world of Ambal with entirely new audiences. Fragnova is the perfect platform for Ambal Duels as the blockchain provides the ideal foundation for players to trade and collect cards. The platform's focus on user-generated content and modding functionalities make Fragnova unique, enabling the community to express themselves creatively while keeping the game fresh with new content."
Ambal Duels is a strategic card game combining online RPG elements to create a fast-paced and highly customizable gameplay experience. There are no monsters in Ambal Duels; instead, the game offers deep strategic options through spells and actions, putting players in the centre of the action. The tides of battle constantly shift thanks to blocks, interrupts and other unique mechanics, offering high replayability and evolving strategies.
Fragnova's aim is for the revenues in games to be distributed more equitably to those who work on them through creating a decentralised gaming ecosystem underpinned by blockchain technology. When completed, Fragnova's decentralised game development ecosystem will include a dedicated game engine called Claymore, a Gamer Store offering in-game items or playable experiences (similar to elements of Playstation Dreams), and the Creator Store, a marketplace for developers filled with assets like 3D models, scripts or audio.
As with any game developed on the Fragnova ecosystem, Ambal Duels' developers and artists can realise the total value of their creations thanks to the integration of blockchain technology that tracks the usage of those assets or items.
"The game will allow people to see what our mission at Fragnova is all about and our long-term goal of bringing about decentralised game creation. I hope people will understand that just because the game is built using blockchain technology, it has nothing to do with Play 2 Earn or monetisation. Above all, we want to create a fun and enjoyable experience for our players. Blockchain is just a vehicle to help get us there and ensure game creators are fairly compensated," said Giovanni Petrantoni, President and Founder of the Fragnova Foundation.
Macau Gambling Boss Denies Illegal Gambling, Criminal Syndicate Allegations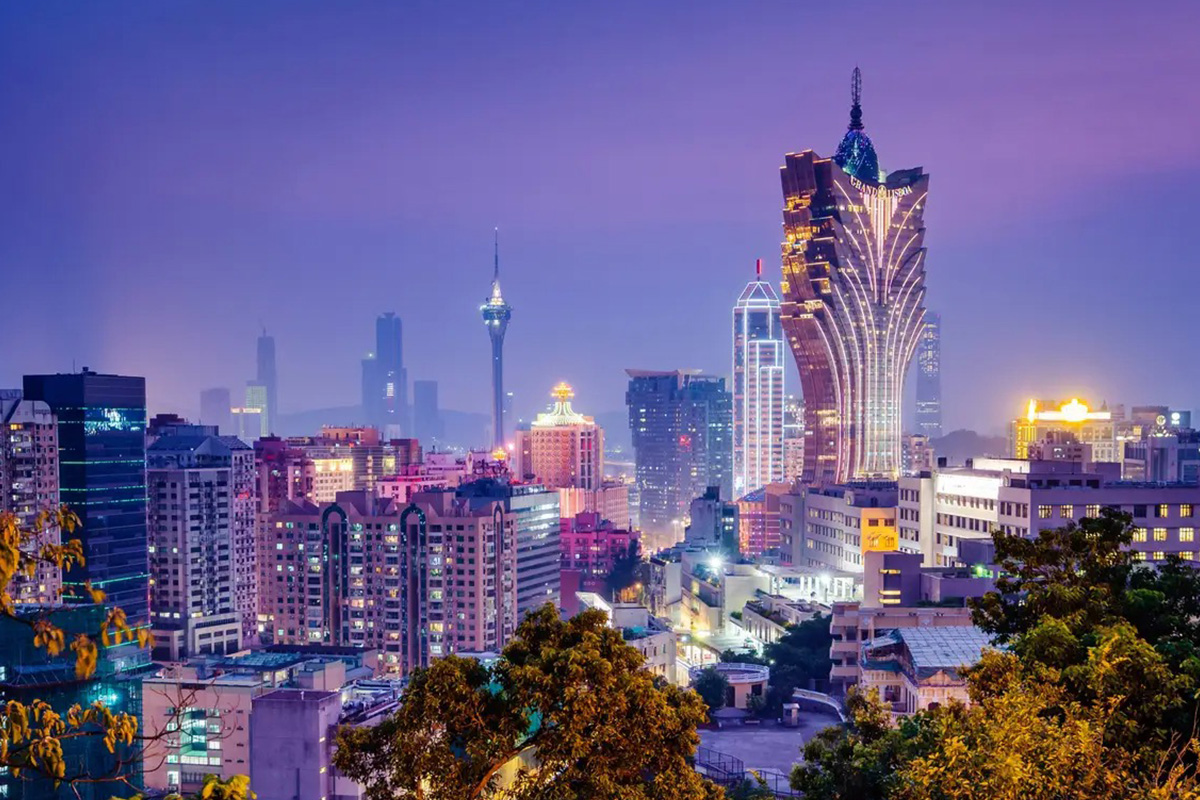 Reading Time:
< 1
minute
A well-known Macau gambling boss in China's special administrative region of Macau denied charges including enabling illegal gaming, running a criminal syndicate and money laundering at the start of his trial on Monday.
Alvin Chau was chairman of Macau's Suncity junket – which brokers the gambling activity of Chinese high rollers – until December 2021, a month after his arrest on a warrant from the eastern Chinese city of Wenzhou accusing him of operating illegal gambling activities on the Chinese mainland.
Macau is the only city in China where citizens are legally permitted to gamble in casinos.
Chau told Macau's primary court that he did not operate any illegal gambling or commit money laundering. He said his business in the Philippines was also permitted by local authorities there.
Junkets are middlemen who help facilitate gambling for wealthy Chinese in Macau, extending them credit and collecting on their debt on behalf of casino operators. Marketing or soliciting gambling in mainland China is illegal.
Chau said no one from Suncity Group had promoted gambling on the mainland.
Chau's Suncity was a major player in Macau until 2019, prior to the coronavirus outbreak, accounting for around 25% of total gaming revenues. That year, Macau casinos generated $36 billion in revenue.
The junket industry has collapsed in the former Portuguese colony since Chau's arrest with all of Suncity's VIP rooms shuttered last December. Many others folded, hit by poor sentiment and a lack of business due to COVID-19 related travel restrictions.
IESF Holds Asian Qualifiers for Mobile Legends: Bang Bang and PUBG Mobile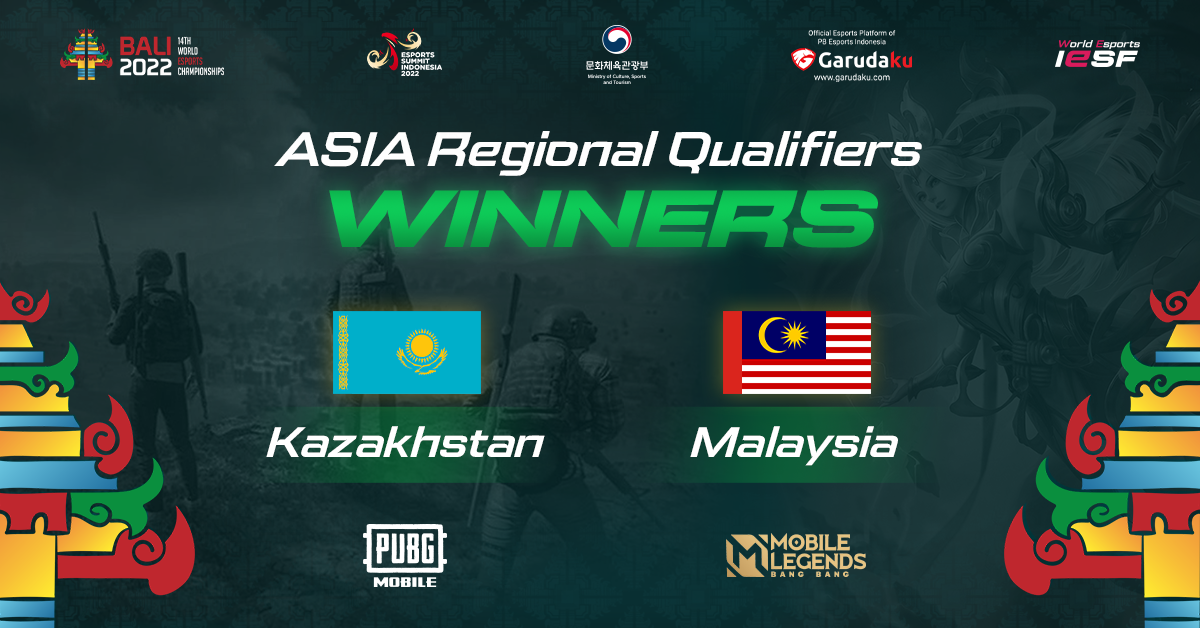 Reading Time:
< 1
minute
Malaysia and Kazakhstan Teams Advance to the World Esports Championships Finals
The International Esports Federation (IESF) held the latest round of regional qualifiers for the upcoming World Esports Championships Finals. The Malaysia and Kazakhstan teams have advanced to the WE Championships Finals for Mobile Legends: Bang Bang (MLBB) and PUBG Mobile, respectively.
The online qualifiers featured players from 16 nations competing in MLBB, while PUBG Mobile saw players from 22 nations. The 14th WE Championships will mark the first time the two games are part of IESF's flagship event, reflecting the progression of the event and the overall mobile gaming industry, particularly among those without the resources or means to play on consoles and supporting IESF's vision for a more accessible and inclusive Esports ecosystem.
The remaining regional qualifiers will continue throughout the fall before the world's best players go head-to-head in Bali, Indonesia from December 1 to 12. This year is expected to be the largest and most geographically diverse installment of the WE Championships Finals to date, with 120 nations set to compete.