Inside The Pocket launches WonderWins brand in India, as the exclusive Daily Fantasy partner of ESPNcricinfo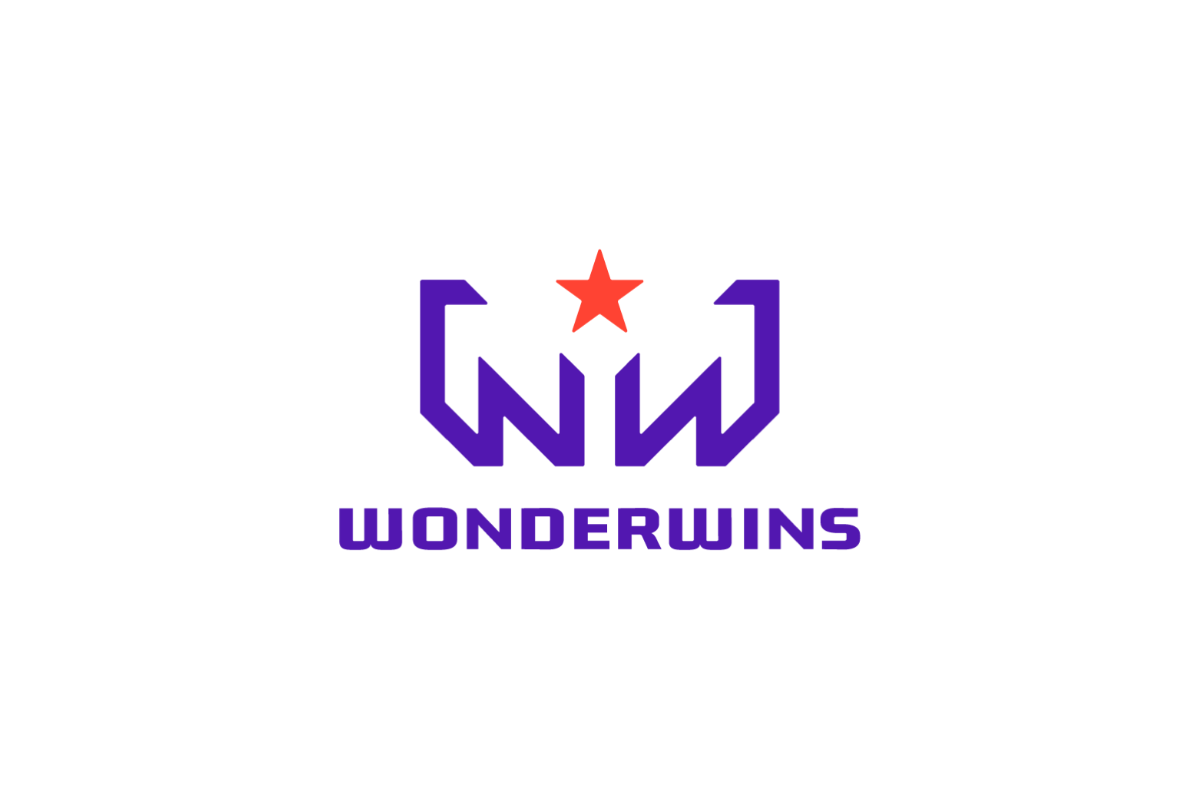 Reading Time:
3
minutes
Inside The Pocket (ITP), the leading free-to-play (F2P) aggregation platform, has teamed up with the premier digital cricket platform ESPNcricinfo for an exclusive Free Daily Fantasy offering for users via its new WonderWins brand.
WonderWins is primed to debut ahead of this season's IPL 2022, which begins on 26 March. This milestone collaboration between the two brands offers cricket fans a compelling and unique opportunity to engage with fantasy gaming as well as accessing match coverage, news, information, and analysis, and being part of the large community of cricket fans in India and the subcontinent to have this complete and well-rounded experience.
ESPNcricinfo is ESPN's dedicated cricket site and app and the world's largest source of cricketing information, match coverage, news and analysis. It is the go-to digital destination for international news, live scores, statistics and analysis for cricket fans worldwide and a pioneer in the digital sports media with a 29-year-old rich legacy.
By becoming the exclusive Daily Fantasy provider for ESPNcricinfo in India and the subcontinent, WonderWins brand will be able to connect with over 85 million discerning cricket fans on the ESPNcricinfo platform and further drive conversations with over 15 million highly engaged fans across its social media channels. WonderWins brand is live on android, iOS, and as a web-based platform.
Through this breakthrough agreement, WonderWins will be able to engage with fans through exciting fantasy gameplay, intelligent statistics, data analysis and customized content, offering fantasy gamers a robust experience and allowing them to understand the finer nuances of game-play to further drive significant marketing and enterprise value as WonderWins' DFS and hyper-casual games evolve in the months and years to come.
ESPNcricinfo has already begun cascading bespoke content and communication, allowing players to discover the WonderWins platform and understanding of the product via intuitive light-touch education, and gameplay. In that sense, WonderWins can claim to have an unparalleled product portfolio that offers unrivaled opportunities to drive content and create lasting fan engagement levels.
Hussain Naqi, Founder of both WonderWins and Inside The Pocket, said: "We're understandably delighted to have become ESPNcricinfo's exclusive Daily Fantasy partner in India and subcontinent. It's a genuine honor to have been chosen to roll out fantasy games for such a trusted and revered international partner, whose very name brings instant authenticity and credibility with the end user. The WonderWins app is ready to play!
"ESPN have been a brilliant and agile collaborator, organically wrapping WonderWins around their fantasy programming – from new article links to bespoke video programming and other product levers as we look forward to the much-anticipated IPL 2022 season ahead. It's an exciting time and I'm thrilled to be over in India myself to witness the roll-out first hand.
"Our underlying platform is uniquely well-positioned to leverage this opportunity because we can diversify content, leverage consumer data and partition it for partners as the market's shifting sands coalesce. Our multiple data partnerships deliver us unique consumer insights that will allow us to hyper-segment our audience communication over time, including for other sporting events like the World Cup 2022 football."
Ramesh Kumar, VP & Head of ESPN Digital Media India, stated: "This is an exciting announcement, as now with this collaboration with WonderWins, ESPNcricinfo fans in India and the subcontinent region will be able to play and enjoy free fantasy on our platform, building a deeper engagement on ESPNcricinfo not just with the game-play but also with the enormous content that we will power to help users play intelligently. The timing is perfect with the exciting new season coming up and we are delighted to offer our new age cricket fans the right mix of information and entertainment for them to follow their favorite sport and teams. Consequently, we are now able to wrap an array of complementary programming and editorial content in the fantasy space around WonderWins, significantly boosting fan engagement around the game, as the new IPL season comes into sharp focus.
"It's been fantastic to work with such like-minded, fan-first partners. The ESPNcricinfo and WonderWins Team have collaborated closely at every stage of the development and deployment process, making the integration as rapid and seamless as possible."
With the broader F2P framework, Inside The Pocket intends to target both mature and emerging markets over the long-term, as the company bids to expand its progressive footprint into untapped territories. There, its proven international scope and flair for localization, promises to drive diversified fan engagement around targeted free-to-play sports games. Inside The Pocket's open-aggregation approach offers the broadest and best-curated collection of games available from developers around the world, utilizing a single platform integration as a gateway to virtually unlimited content.
As the leading free-to-play aggregation platform for the gaming industry, Inside The Pocket is dedicated to being a top-of-the-funnel customer acquisition tool driving engagement through a range of content and games whose formats responsibly acquire and retain customers at low cost but also remain fully compliant as regulation continues to coalesce across regions from the U.S. to Asia, Africa and LATAM. Its agnostic platform offers a strategic solution which works territory-by-territory, educating uninitiated audiences with fully-integrated games.

React Gaming to Offer LOOT.BET Esports Wagering Skin via HHRP in the Philippines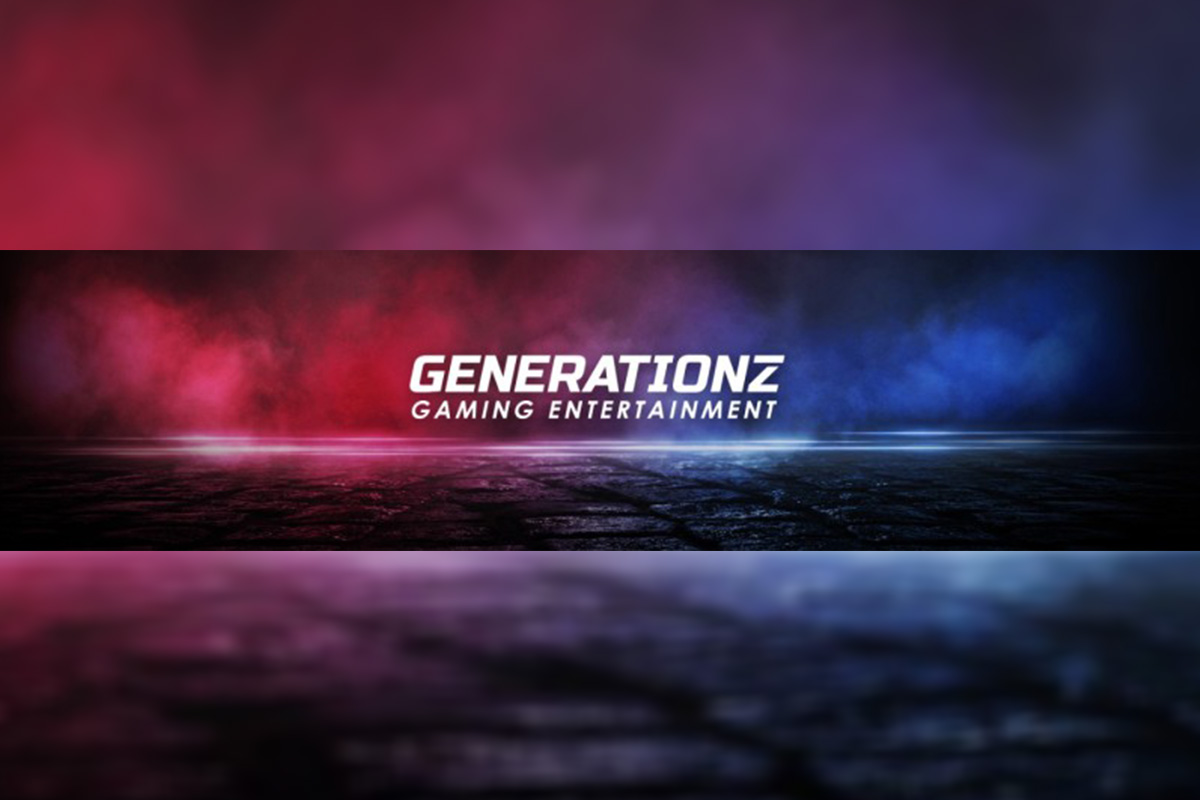 Reading Time:
< 1
minute
Generationz Gaming Entertainment, a subsidiary of the React Gaming Group, has signed a white label revenue sharing agreement with HHRP Inc to operate LOOT.BET's esports wagering platform in the Philippines, pending successful certification of the LOOT.BET platform by Gaming Laboratories International.
"We are thrilled to have HHRP as a partner for the Philippines market, HHRP being one of only four companies holding online gaming licences in a country of more than 109 million people," Laurent Benezra, President and CEO of React Gaming, said.
"This agreement is part of our two-pronged growth strategy to expand LOOT.BET's reach into the B2C and B2B markets. The advantage of the B2B market is that LOOT.BET's platform will be offered to established customer bases, thus involving no customer acquisition cost on our part. Our partner will offer our white-label platform as its own to its customers and we will receive a portion of the revenue generated when those customers use the platform. The more popular our platform, the more revenue it will generate. The great thing about this model is that we can replicate it in multiple markets and with multiple online gaming providers at minimal cost," Laurent Benezra added.
BetMakers Signs Agreement with Royal Sabah Turf Club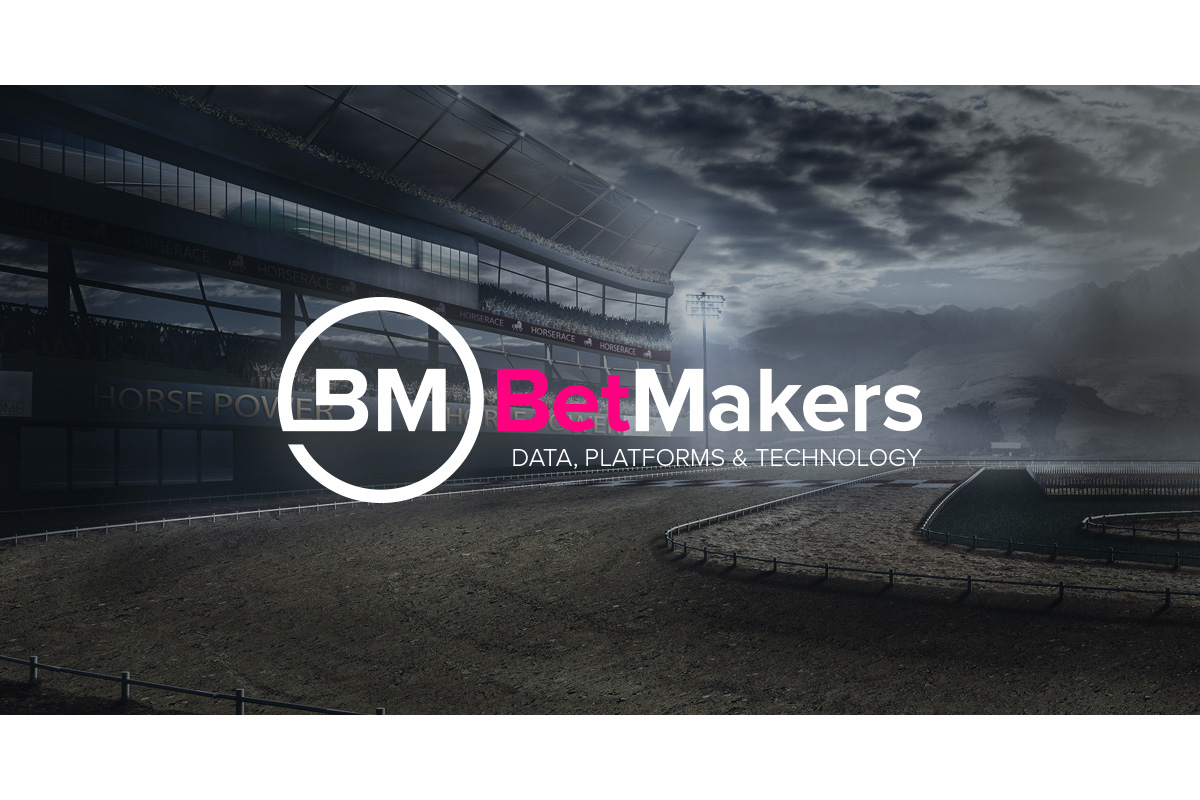 Reading Time:
< 1
minute
BetMakers has signed an agreement with the Royal Sabah Turf Club to provide its solutions to the Malaysian racecourse operator and its betting network.
Through the five-year deal, BetMakers will deliver a tote betting system along with content management services at the Tambalang Race Course and the Royal Sabah's off-course betting network, via its Global Tote and Global Racing Network divisions.
BetMakers will be the exclusive rights holder for races held at the Malaysian club within both Tote and fixed-odds markets. BetMakers owns Global Tote, which it acquired from Sportech last year. Global Tote will deliver the Quantum to the Royal Sabah Turf Club as a SaaS solution, which will provide the club with the operational tools and training to distribute races to racetracks licensed by betting operators worldwide.
Lance Ku, Director of Sales & Business Development Asia for Global Tote, said: "Global Tote is very pleased to extend and grow our partnership with Royal Sabah Turf Club. The Global Tote solution offers advanced capabilities and features that will help them deliver a fantastic customer experience.
"Combined with Global Racing Network's professional content management solution, Royal Sabah has a powerful route by which to pursue opportunities for growth."
Datuk Peter Chin, Chairman of Royal Sabah Turf Club, said: "We have been very pleased with the services we receive from Global Tote and having the ability to turn to BetMakers for both our betting technologies and services, as well as for content distribution management, offers Royal Sabah Turf Club the most efficient, effective means by which to reach new markets for our racing, new content for our customers, and new revenue streams."
Mayhem Studios announces its first Battle Royale title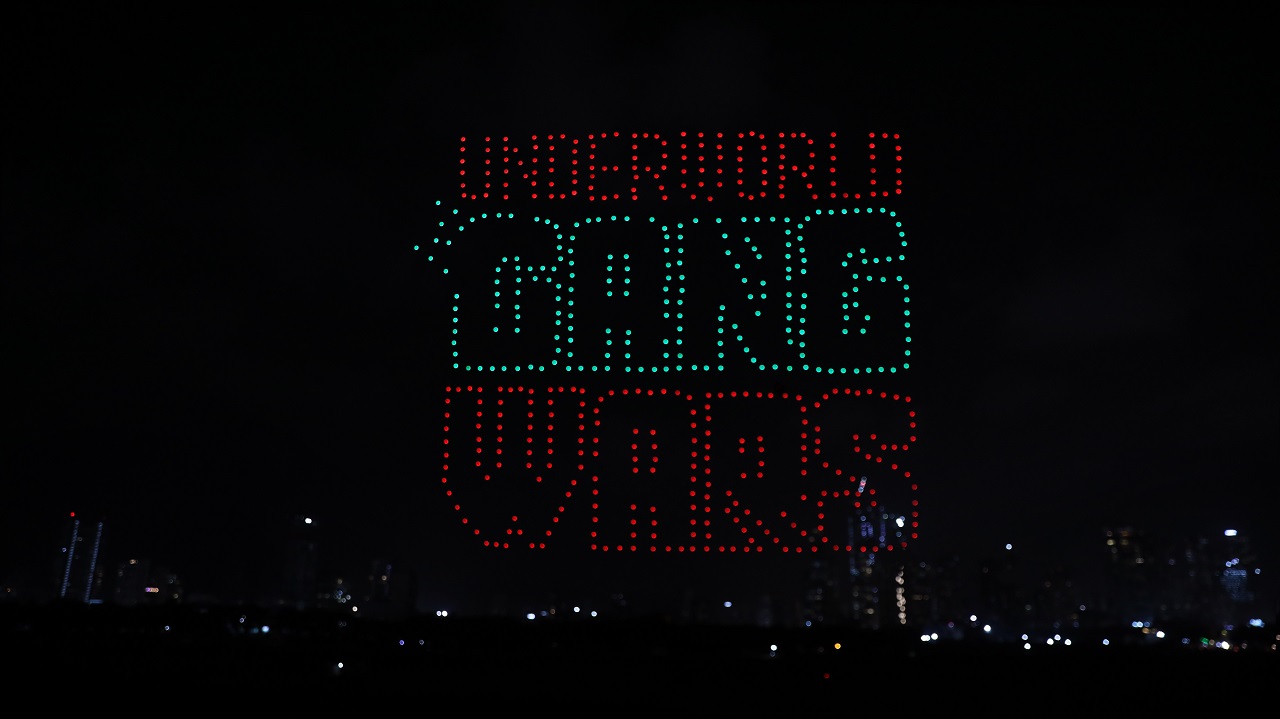 Reading Time:
2
minutes
"Underworld Gang Wars" or UGW, which revolves around the rivalry between two gangs, launched through India's largest drone show designed for a game reveal
 Mayhem Studios, India's first studio for AAA games has announced its first title "Underworld Gang Wars" (UGW), a Battle Royale game set in India. With the characters and plot rooted in India, the game promises an exciting setting with some interesting characters inspired by stories of India.
Set in a truly Indian plot, the locations, the gangs and the icons represent an Indian context in a AAA game for the first time. The theme, weapons, and the maps of the game have been designed to offer a unique experience to the gamers.
The gameplay becomes intense in UGW as the underdog gang from the West wants to take control of the Eastern region from its arch-rival urban gang.
To provide an authentic experience, each region depicted in the game resembles a real location in India, be it the coal mines or the next-door apartment complex. It also has iconic landmarks including a fort, station, stadium and a racecourse.
Scheduled to be launched later this year, the game's pre-registration window will open from 22nd May.
Commenting on the announcement, Ojas Vipat, CEO of Mayhem Studios, said: "We are thrilled to come up with the first Battle Royale Title that promises to offer one of the most relatable storylines for gamers. UGW's unique locations and the highly relatable universe with great graphics are sure to provide a great experience for Battle Royale players. We are also excited to put together a blockbuster game with some unique stories of India for the world."
Mayhem Studios has conducted India's biggest game reveal through a drone show at Mumbai's Mahalaxmi Racecourse. Through this drone show, the studio revealed the game logo and also created a QR code that directed the onlookers to the game teaser.
The event was also attended by leading gaming influencers and enthusiasts like Tanmay Bhat, Mortal, Scout and Dynamo Gaming.