EGBA Pitches 'Online Gambling 2.0' To European Commission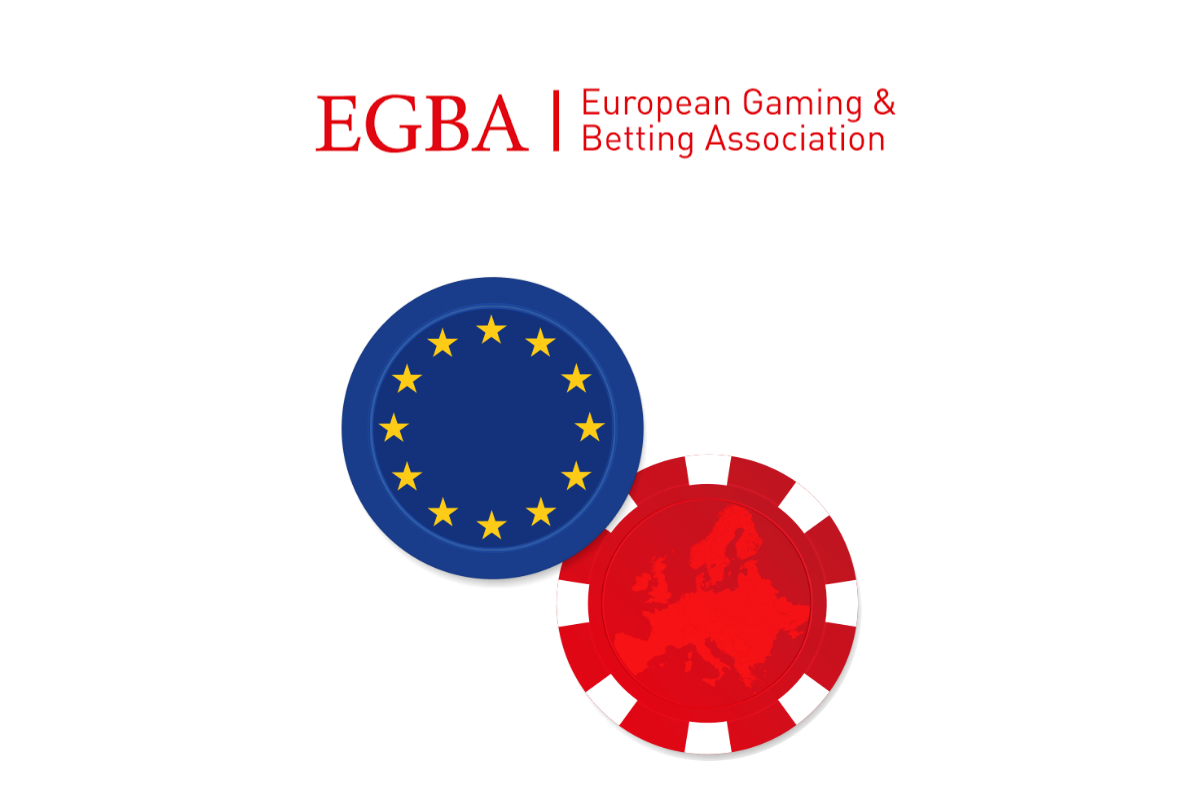 Reading Time:
3
minutes
The European Commission's guidelines on consumer protection for online gambling have failed to achieve their primary objective and should be replaced with new attempts at harmonisation, the European Gaming and Betting Association (EGBA) has told European lawmakers.
Commission Recommendation 2014/478/EU was designed to establish a high bar of minimum consumer protection standards across Europe. However, varying national interests and the recommendation's voluntary nature have seen it unable to achieve its primary aim, said researcher Dr Margaret Carran and the EGBA at an event held at the European Parliament on Tuesday.
The trade group said it wants to encourage a "high level of consumer protection" across Europe and see national gambling authorities provided with a "coherent cooperation framework", something it believes the commission's recommendation has failed to achieve.
Other aims include having the compliance of national gambling regulations with EU law "fully enforced" and for regulated online operators to be able to offer their services "without undue administrative burdens".
The European Commission controversially announced in December 2017 that it was dropping all online gambling enforcement cases, leaving key decisions about compliance with EU law to the national courts.
As of now, the EGBA is calling on the commission to "urgently" review the implementation of its recommendation, according to a manifesto entitled "An EU framework for Online Gambling 2.0″.
"If we think they [the European Commission] wanted to achieve harmonisation, the recommendation has not done so. State-to-state regulations are extremely divergent. Even if regulation appears to be similar, in detail they are still very different," said Carran.
She added that although the recommendation has produced some positive results, it has been unsuccessful in its "nudges" to encourage member states to enforce it.
Discussing the report with GamblingCompliance, Carran said: "This issue of inconsistency must be highlighted for both the consumer and operators.
"As of now there is no consensus on what the regulatory balance should be. Some countries might see enforcement issues such as advertising as beneficial to their state, but others do not."
"There are various issues in creating a European consensus, but this is what is required in order to create consistent regulation across gambling markets," she said.
Despite the recommendation being voluntary, Belgium went so far as to launch a legal challenge to block it, highlighting the difficulty of establishing any regulations that would be enforceable across the EU.
However, as recently as last month, Belgian Gaming Commission director Peter Naessens was chosen as the head of a CEN standardisation project that would introduce similar voluntary guidelines for online gambling reporting.
The project is seen by the EGBA and other trade groups as another method of pushing the European Commission towards harmonisation, with an eye towards European elections and a new commission next year.
However, Carran said she does not believe that "voluntarily there is any chance" of achieving continental consistency in online gambling regulation.
As it stands, consumer protection still varies greatly from state to state in Europe. Even fundamental issues such as minimum gambling age have not yet been agreed across the continent.
"We are experiencing a digital revolution. Online gaming companies have extra responsibility for players and consumers, especially for the population of problem gamblers," said Jesper Kärrbrink, the CEO of Mr Green, also speaking at the event in Brussels.
"We need corporate leadership and regulations that reflect the digital world we are living in. We are one of the few industries that are asking for more regulation, our customers should have more protection than other consumers. This is not the case today," he said.
Maris Bonello, head of player sustainability, research and integrity for Kindred Group, echoed Karrbrink's sentiment, claiming a "practical level playing field for online gambling regulation is needed".
The call for more regulation did not go unheard, garnering a response from European commissioner for justice Vera Jourova.
"It's not very often to hear we want more regulation, but we have to do smart and proportionate regulation. We do not want to over regulate. But, online must not become a jungle," said Jourova.
However, she was reluctant to commit to the introduction of additional European online gambling regulation, instead insisting that countries should simply apply existing laws, as the "rules are still relevant".

Stats Perform Retains IBIA Data Standards Accreditation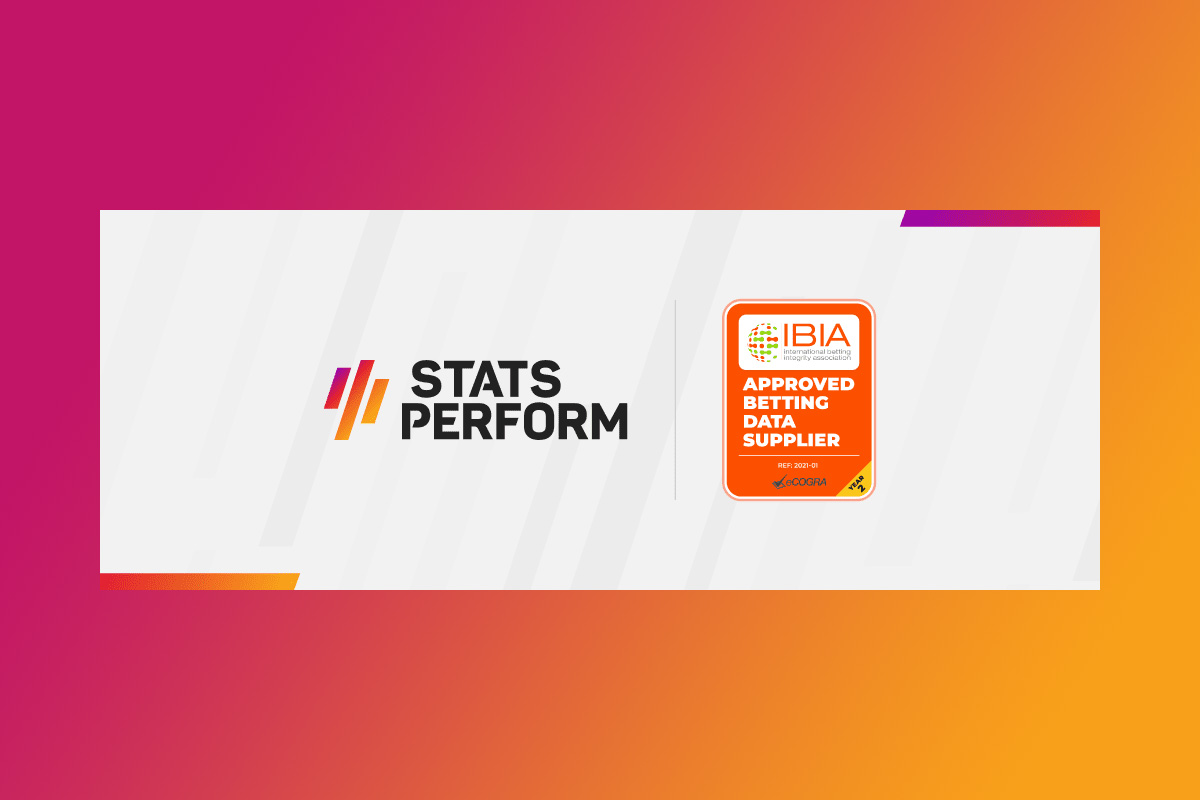 Reading Time:
2
minutes
Stats Perform, the sports tech leader in data and AI technology, has renewed its accreditation of the International Betting Integrity Association's (IBIA) Data Standards, following an independent audit by eCOGRA.
In early 2021, Stats Perform was the first sports data business to be awarded the accreditation. The renewal highlights Stats Perform's unwavering commitment to the integrity and quality of its data, which is used by leading betting operators around the world and helps ensure the accuracy and veracity of sports competitions and the betting markets that cover them.
Stats Perform's dedication to being the leading supplier of both high-integrity and high-quality sports data is recognised by its clients. Being able to display the standards badge over the past 12 months and now into a second year means Stats Perform's customers have independent assurance and further sets the business apart in what is becoming a more crowded marketplace.
"Having been a consistent advocate for the highest standards of integrity and quality in sports data, Stats Perform was proud to become the first company to champion and receive the accreditation. To successfully renew the accreditation is testament to the ongoing quality and integrity efforts of our sports data operations teams. Stats Perform's Betting and Opta sports data is chosen by the world's leading rights holders, sportsbooks and pricing providers to power exceptional in-play betting experiences for millions of global sports bettors," Andrew Ashenden, Chief Betting Officer at Stats Perform, said.
"Stats Perform's successful renewal of the Data Standards accreditation demonstrates the importance of the requirements, and the value betting data providers see in them. This is reflected in the outlook of the IBIA's membership, which views the Data Standards protocols as an essential initiative and one which has a positive impact on the sports betting environment," Khalid Ali, CEO at IBIA, said.
"Stats Perform has consistently been dedicated to having a positive influence and impact on the sport integrity ecosystem and its support of the Data Standards accreditation is a key component. In addition to raising standards around data supply, we are proud to be working closely with the IBIA and its members on complimentary projects in intelligence and risk assessment to deepen our commitment to the betting industry and the protection of sport," Jake Marsh, Global Head of Integrity at Stats Perform, said.
On Air Entertainment powers up in the UK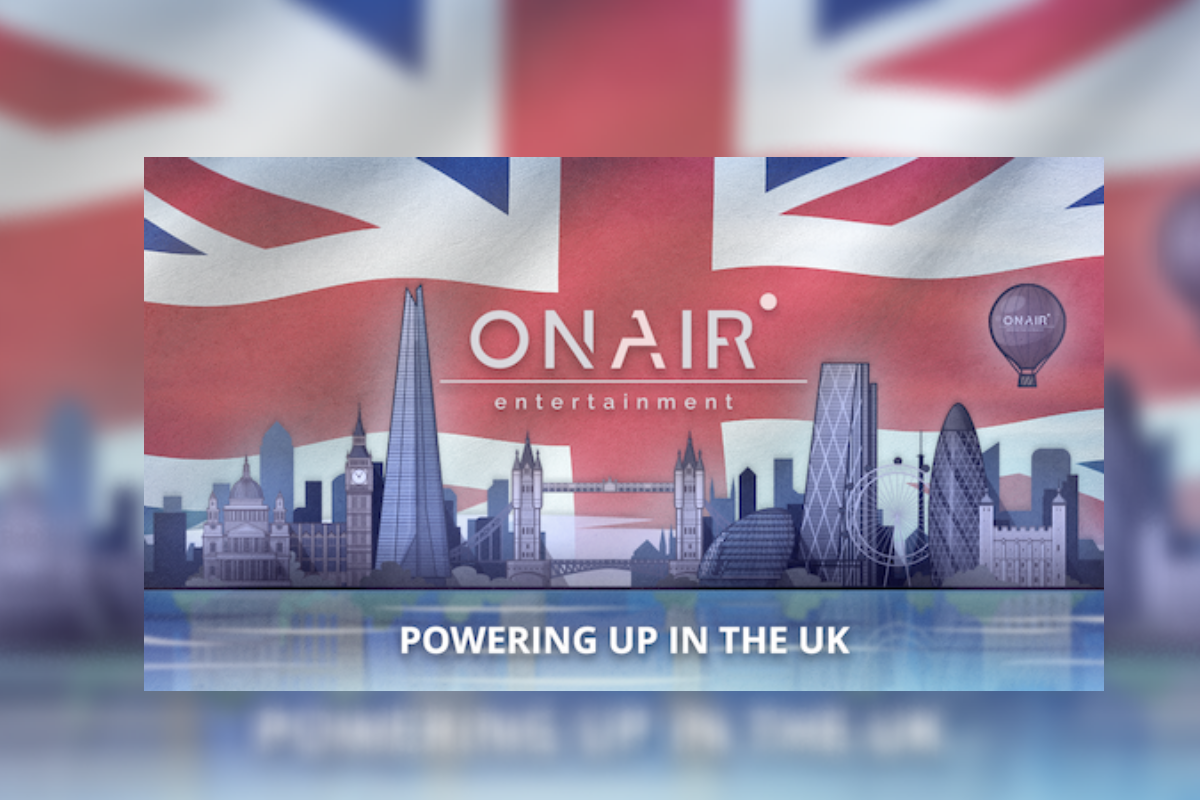 Reading Time:
< 1
minute
On Air Entertainment has launched into 2022 on a high by extending its premiere live casino offering to UK players.
The exciting new live casino studio's debut blackjack release is now live in the UK market, signifying another game-changing milestone in its far-ranging expansion plans.
Streaming live from state-of-the-art broadcasting facilities in Riga, Latvia, multiple English-language blackjack tables are now open for UK bets. Reflecting the company's customer-first approach to game development, the beautifully designed Standard Blackjack deals up one-to-one game presenter support, along with live support in the user interface.

A handful of online casino operators have immediately taken the game live, with more to follow in the coming days.
Alongside OnAir's successful blackjack title, live casino fans nationwide will soon be able to step up to the wheel of its eagerly anticipated first roulette release, which is set to spin into action on 24 February 2022.
Adding to this initial core offering, the studio is also on track to bring even more classic and targeted games to UK-facing online casinos and their players in the coming months. Established in late 2020 by a bunch of live casino industry pros with a shared passion for revitalising the sector, On Air Entertainment is continuing its mission of bringing competitive, customer-centric entertainment experiences to operators across key regulated markets.
With the UK market locked in, the company has now set its sights on additional jurisdictions, which will open doors for the growing business.
GLI Africa Recognised for 20 Years of Accreditation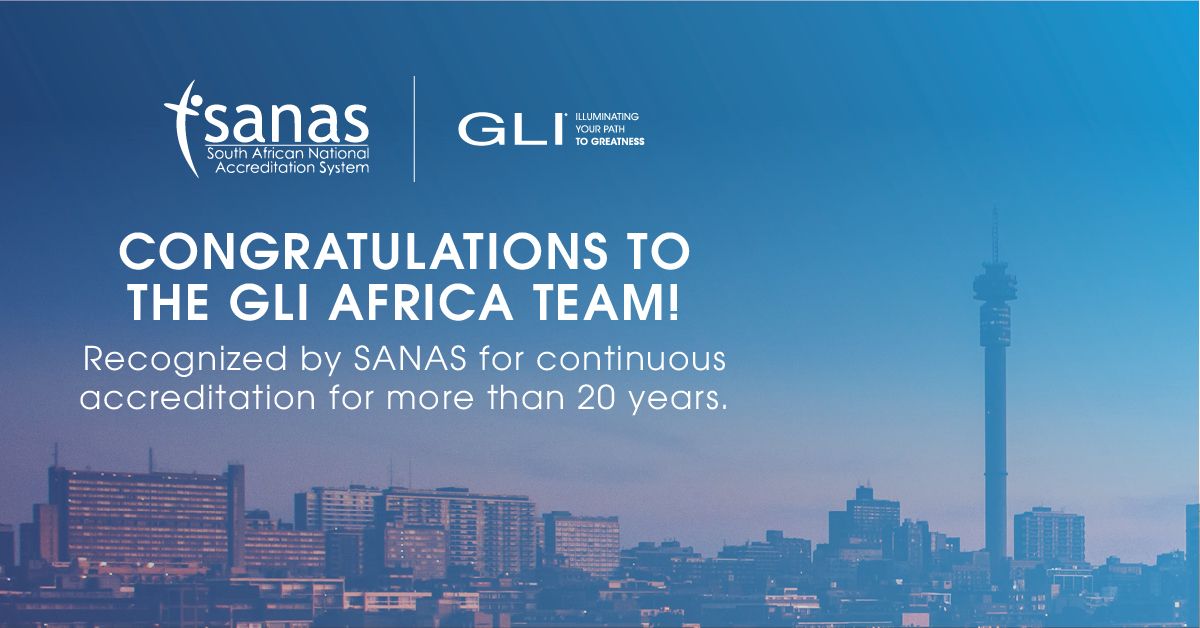 Reading Time:
2
minutes
Gaming Laboratories International (GLI®) in Africa has been awarded a certificate of recognition from the South African National Accreditation System (SANAS) for maintaining its continuous accreditation for more than 20 years.
SANAS is recognised by the Accreditation for Conformity Assessment, Calibration and Good Laboratory Practice Act, 2006 (Act No. 19 of 2006) as the sole national accreditation body for providing an internationally recognised and effective accreditation.
GLI Africa is accredited by SANAS for Performance Testing (ISO/IEC 17025) and Inspection (ISO/IEC 17020), and the certificate recognises 20 uninterrupted years of accreditation for Performance Testing.
Devon Dalbock, General Manager of GLI Africa said, "This is a fantastic achievement for GLI Africa and demonstrates the extremely high standards the GLI team in Africa and globally consistently work to. This is also great news for our clients and suppliers looking to certify their products for the South African market. By trusting GLI with their compliance testing requirements, they can be assured of the highest levels of integrity and secure in the knowledge that their products will conform to local technical standards.
"The GLI team in Africa has continued to expand throughout the last 12 months to meet the global demand for GLI services with the introduction of 43 new team members, bringing the total to more than 90. We have also launched the GLI complete suite of Integrated Compliance Solutions, which provides companies of all sizes with the tools they need to comply with their regulatory and technical obligations, all in one place."
GLI is recognized by accreditation bodies worldwide for accreditations to ISO standards for testing ((ISO/IEC 17025), field inspections ((ISO/IEC 17020), product certification (ISO/IEC 17065) and certification of information systems management systems (ISO/IEC 17021). This global scope of accreditations allows GLI the flexibility to serve our customers 24 days hours a day, seven days a week.