India: Madras High Court Strikes Down Online Gambling Ban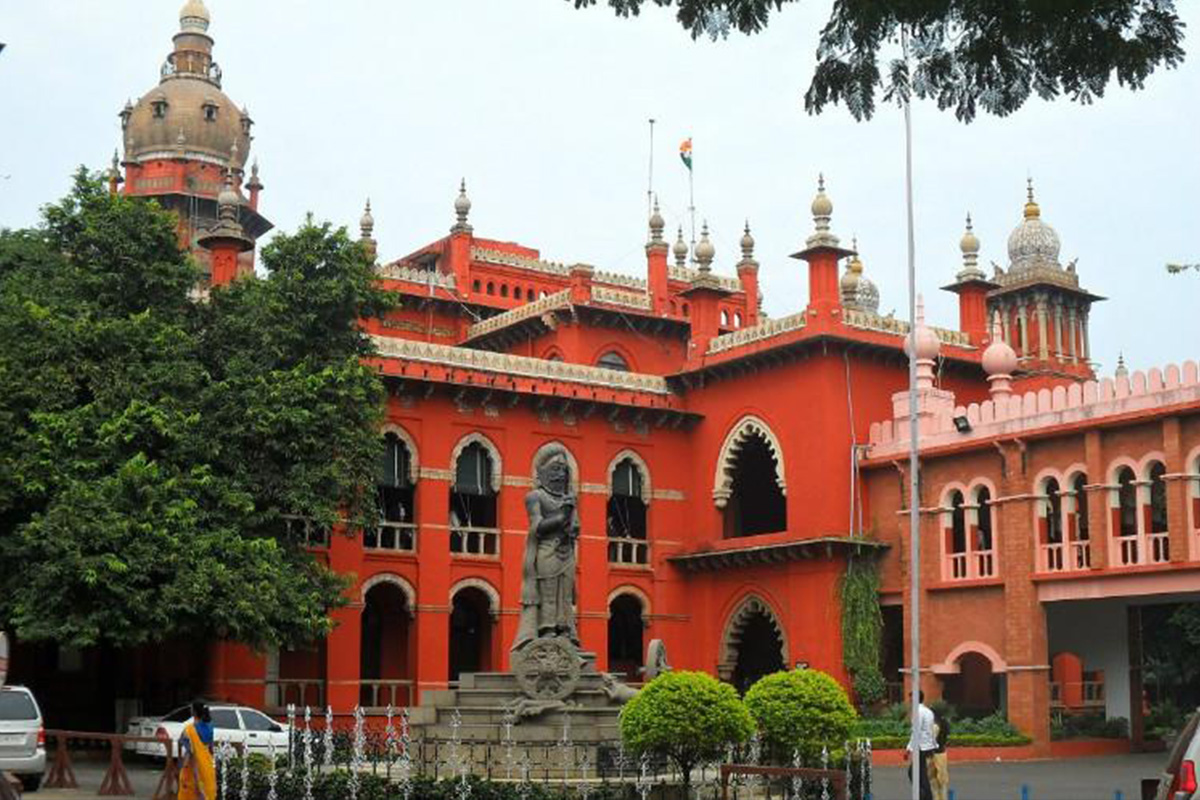 Reading Time:
< 1
minute
A ban over online games of skill such as rummy and poker in the state of Tamil Nadu has been struck down by the Madras High Court, which ruled it was excessive and disproportionate to the object it sought to achieve. The court has asked the state government to present a new legislation to regulate online games.
A petition to strike down the ban was lodged by online operators, who argued: "Since 1968 the Supreme Court has made it clear that rummy is a game of skill and not a game of chance. Therefore, online rummy cannot be banned."
The government of Tamil Nadu has criticised the High Court decision, saying that people aged 25 to 30 years are losing their earnings by playing online betting games such as rummy.
Last November, Banwarilal Purohit, the governor of Tamil Nadu, made online gaming a punishable offence with promoters facing up to two years in jail.
In February, an amendment to the bill was introduced by deputy chief minister O Panneerselvam confirming punishments of up to two years in prison or a fine that would not exceed Rs10,000 (US$ 137.15).

Niko Partners 2022 Asia Video Game Industry Predictions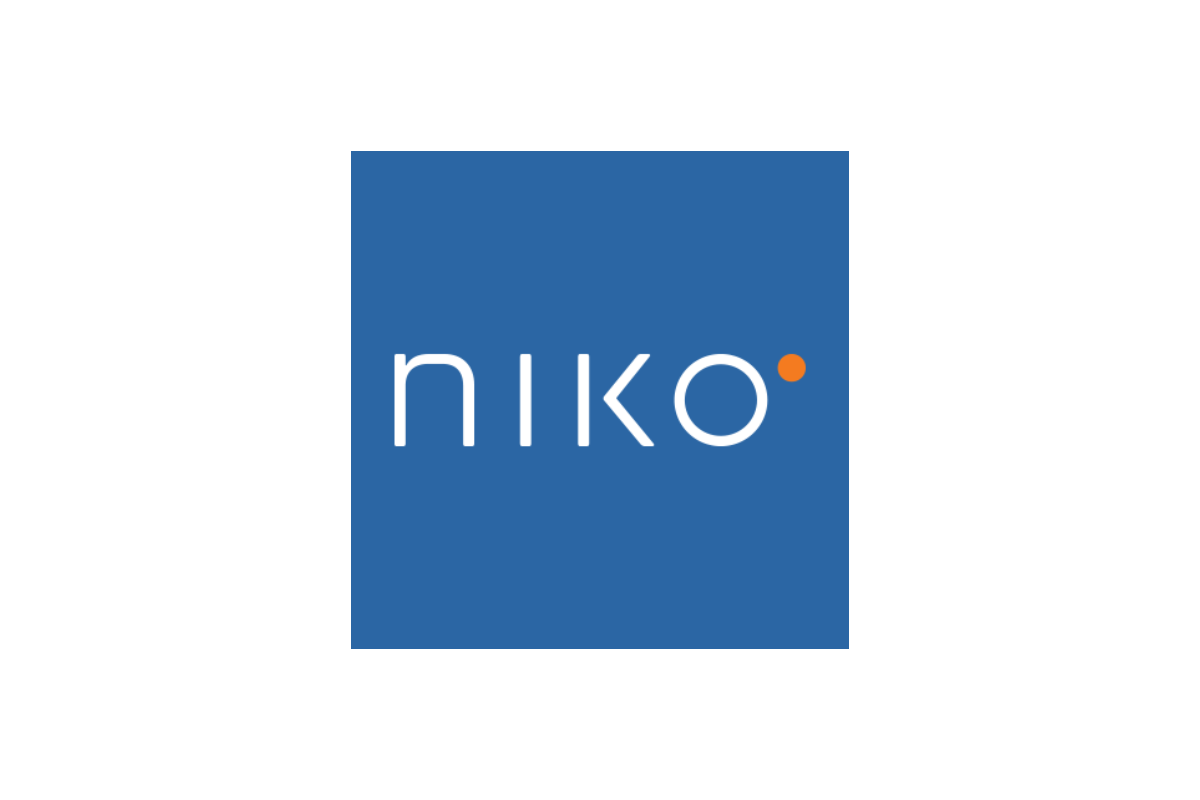 Reading Time:
5
minutes
1. MENA-3 games market revenue will surpass $2 billion in 2022
Niko Partners initiated coverage on Saudi Arabia, the United Arab Emirates and Egypt for the first time in 2022. We call this region MENA-3 in our reports and expect combined games revenue across all platforms to surpass $2 billion this year. Growth will be driven by higher spending per user, additional government support across games and esports, and more gamers entering the market.
2. India will have over 400 million gamers in 2022 
We predict India will surpass 400 million gamers this year, accounting for over ¼ of total gamers in Asia. We also believe that India, the fastest growing market in Asia, will be the next market to reach $1 billion. Niko Partners has often talked about how the ITV markets, referring to Indonesia, Thailand, and Vietnam, would be the next billion-dollar games markets. These three markets have surpassed $1 billion individually over the past two years.
3. Game approvals in China will restart in early 2022 
China's video game regulator has not approved any new titles since July 22, 2021. There were only 755 titles approved in 2021, compared to 1,411 in 2020. With the roll out of the national anti-addiction and real name identification system now complete, we expect approvals to restart in early 2022.
4. China's regulatory approach will shift from reform to enforcement
China's video game regulator introduced new policies in 2021, primarily aimed at curbing gaming addiction among minors. We expect the regulator to shift away from policy reform in 2022, as it looks to ensure compliance with current regulations. We are already starting to see a crackdown on companies that are curbing regulations and we have upgraded the risk of a Steam International ban in China to high.
5. Game companies in China will increase focus on exports 
Chinese game companies have dominated their home market and found success overseas with mobile games. With increased investment in AAA game development, local indie studios and the ongoing regulatory risk at home, we expect Chinese game companies to start finding success on all platforms overseas in 2022 and beyond.
6. Esports will become more legitimate in 2022
In 2017 the International Olympic Committee recognized esports as a sport, in 2018 esports was a demonstration event at the Asian Games in Jakarta, Indonesia and in 2022 Esports will be a medal event at the Asian Games in Hangzhou, China. This will lead to more investment in esports player pipelines and player development. 2022 will enjoy an increase in esports training, education, subsidies aimed at esports management, player development.
7. Cross Platform and Cross Play will be a staple of new titles in 2022
The success of multi-platform titles such as Genshin Impact, the widespread adoption of scalable game engines such as Unreal Engine and Unity as well as the demand for interoperability between devices has led to players valuing cross platform experiences with cross play. We expect some of the largest game studios in China, South Korea, and Japan to introduce titles that run across PC, Console, Mobile and Cloud with cross play enabled.
8. 5G will be available across all 14 markets we cover in 2022 
5G has been rolling out across numerous markets in Asia since South Korea launched 5G services in April 2019. This has led to increased download speeds, lower latency and helped enable cloud gaming on the go. Malaysia, Vietnam, India and Egypt are the four markets we cover that have yet to roll out 5G. We expect them to start their roll out by the end of the year.
9. M&A / Investments / IPOs will continue to play an important role  
2021 was a record year for game related investments, especially in China where the number of transactions doubled compared to the prior year. Tencent alone invested in or acquired more than 100 game related companies last year. We expect M&A / Investments to continue playing a notable role in 2022 and beyond as the value of IP, development talent and new technologies become more important. While there may be a lower number of deals closed in 2022, we believe the overall value will continue to remain high.
10. Gaming companies will capitalize on the metaverse trend better than tech companies, but it's still too early for the concept
Metaverse became a hot word in 2021 with numerous tech and gaming companies embracing the concept. Niko Partners believes that live service video games have been building towards the metaverse concept for several years and that companies with experience in both video game development and social media platform operation will have an advantage when entering this space. We expect game focused companies to see the initial benefits of the metaverse trend while tech first companies will struggle to offer value to users. However, we don't expect to see a true metaverse experience in 2022 based on the currently accepted definitions.
11. The convergence of video games and the entertainment industry further engages gamers 
The video game industry is building on the concepts of metaverse, pan-entertainment and transmedia which is leading to a convergence between games and entertainment. We expect to see more traditional brands, entertainment properties and artists take advantage of live service games in 2022. On the flip side, we expect to see more collaboration between video game IP holders and traditional entertainment such as movies, TV, and comics. This bi-directional approach will further engage gamers in the future.
12. Blockchain game adoption increases, but the space remains experimental 
Blockchain based games made headlines in 2021 and VCs have invested billions in them. The past year has seen the rise of blockchain based non-fungible tokens (NFTs) in games and the exploration of the Play to Earn (P2E) model. We expect to see new innovative game projects in 2022 and increased adoption of blockchain games. However, the numerous barriers to entry, lack of regulation and questions around sustainability will keep the space experimental in 2022.
13. The local game development scene will grow in developing markets 
Of the 14 markets we cover, Japan, South Korea, and China are considered game development powerhouses due to the hit titles released by domestic developers. The success of Vietnamese studio Sky Mavis (publisher of Axie Infinity) and a 2x increase in local game development studios in India since 2019 shows there is growing talent in these emerging markets. We expect to see the release of a hit game ($100m+ revenue) released by a studio from Southeast Asia or India in 2022.
14. The conversation regarding app store take rates will extend into 2022
The Epic v Apple case made headlines in 2021 and it indirectly led to Apple and Google reducing take rates for developers that earn less than $1m per year. In South Korea, a new bill required Apple and Google to offer alternative in app payment options. In China, TapTap made headlines for offering a 0% take rate and numerous developers have invested in direct distribution to avoid app store fees. As pressure continues to build, we expect platform holders to make further concessions in 2022.
15. Increasing government support towards local game development across SEA
In 2021, governments became increasingly supportive of the video game sector. Vietnam's government took an active role in the creation of Vietnam Online Game Developers and Publishers Alliance (which will be formally established in 2022), Indonesia's government showed support towards local game developers through fundings and infrastructure support, and Malaysia's government continue to allocate specific national budget for gaming and esports. We anticipate more of this in 2022.
16. Korea and Japan to continue deregulation of the gaming and esports industry
Following Korea's abolishment of the 10-year-old Shutdown Law and looking at Japan's increasing interest in esports, we expect that both countries will continue to ease regulations or even move towards deregulation of certain laws or ordinances that hamper the growth of the gaming and esports industry. While an overhaul of the regulatory environment might not be feasible, small changes will be possible to occur in 2022.
Check our 2021 predictions accuracy here. All our predictions came true, except for #7 as a freeze on game approvals in China led to a lower number of import games being approved in 2021 vs 2020.
Consortium of Serbian Companies to Develop State Lottery in Kyrgyzstan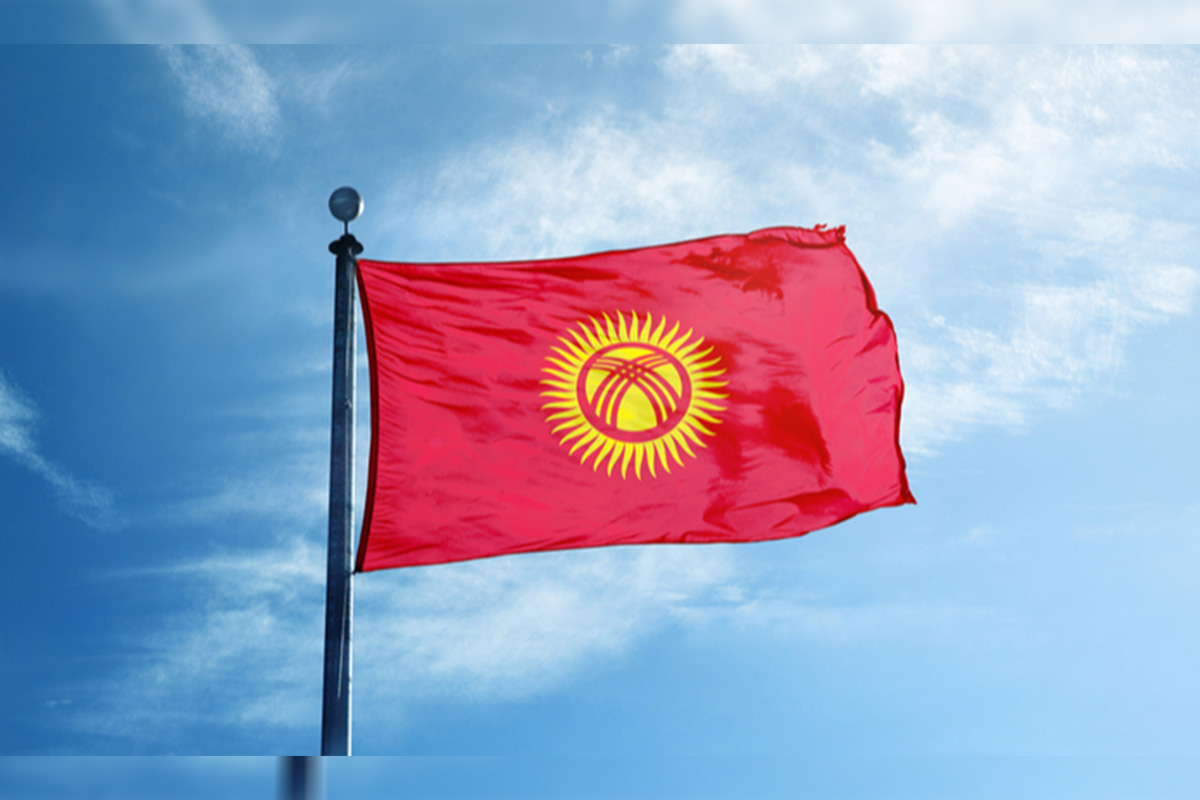 Reading Time:
< 1
minute
The bid for the development of lottery activities in Kyrgyzstan has been won by a consortium of Serbian companies, Elbet d.o.o and Axel Capital.
According to data reported by the Centre for Public-Private Partnership (PPP), on 8 October 2021, the State Lottery Company announced a competition for the selection of a private partner.
In November, a commission decided the list of firms that had met all the qualification requirements established by the authorised body in the field of PPP; the consortium was among the firms that passed this selection.
The next meeting of the tender commission was held in January 2022. Envelopes with applications for selection of the winner of the competition (second stage) were opened. As a result, it was decided to announce the consortium of companies Elbet d.o.o. and Axel Capital as a winner.
"The tender commission has only determined the winner, now the State Lottery Company has to conclude an agreement with the consortium within the established time frame. Only after that the consortium of companies will be registered in Kyrgyzstan," the PPP said in a statement.
Galaxy Racer To Invest RM42 Million (US$10 Million) Into Malaysia's Esports Ecosystem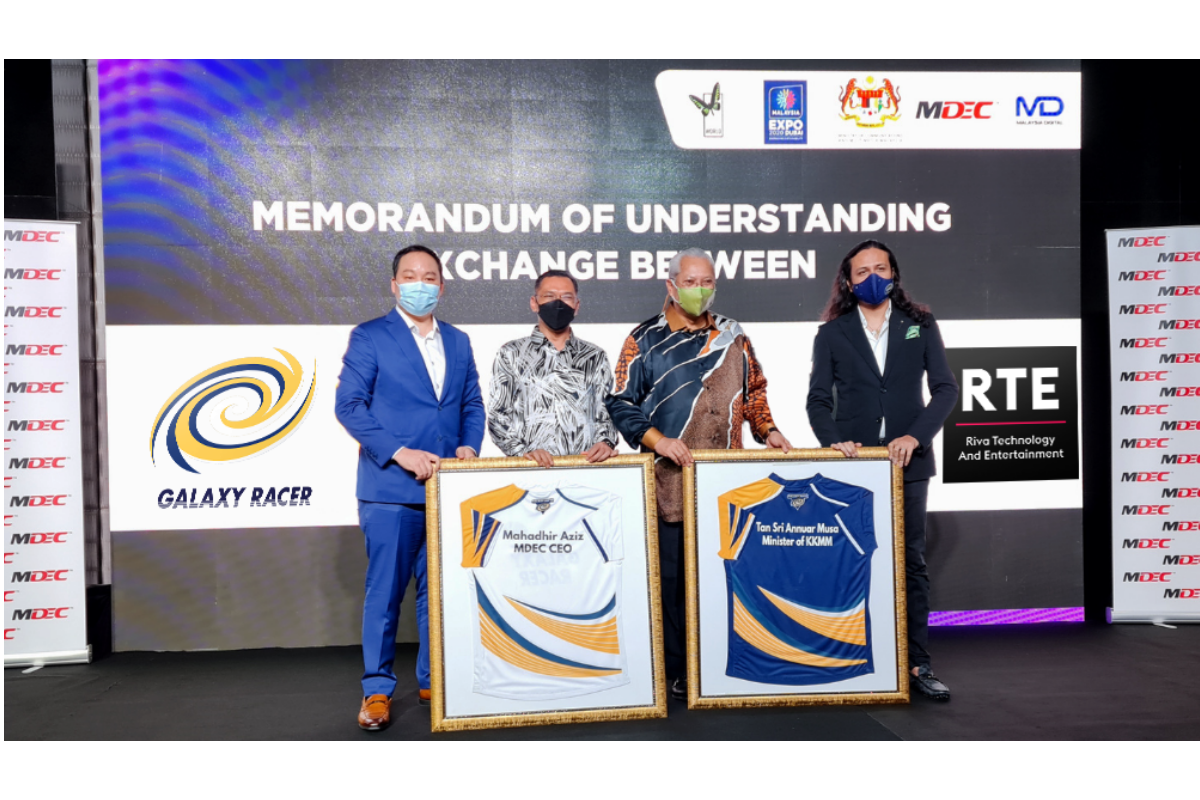 Reading Time:
2
minutes
Galaxy Racer (GXR), founded in 2019 by Paul Roy, is the largest esports, gaming and lifestyle organization in the world, headquartered in Dubai, with over 100 content creators across Southeast Asia, the Middle East North Africa, South Asia and Europe, with over 500 million followers and over 2.5 billion monthly views, signed a Memorandum of Understanding (MoU) at the Expo 2020 Dubai, witnessed by Tan Sri Annuar Musa, the Minister of Communications and Multimedia Malaysia (KKMM) and Mahadhir Aziz, the CEO of Malaysia Digital Economy Corporation (MDEC).
Galaxy Racer is one of the participating companies in the Malaysia Digital Economy Week, which was launched on January 12th 2021, at the Expo 2020 Dubai by Malaysia's Communications and Multimedia Minister, Tan Sri Annuar Musa.
Galaxy Racer has announced a projected investment of RM42 million (US$10 million) in Malaysia within the next five years and plans to organise more esports events and tournaments to facilitate and boost the country's esports ecosystem.
Galaxy Racer aims to boost the involvement of females in esports, adding that it had organised the 'Girl Gamer Festival World Finals' in Dubai, which was the first and only esports festival to celebrate women's competitiveness in video games, and 'Her Galaxy', the first women's esports tournament in Pakistan.
Galaxy Racer will be launching its Asia Pacific headquarters (APAC HQ) in Malaysia in 2022 and is looking to position Malaysia as its digital hub in the region. The APAC HQ will focus on six business verticals – content, esports teams, content creators, esports and gaming events, merchandising, a music label and an upcoming world-class visual effects (VFX) animation studio, positioning Galaxy Racer as a global content powerhouse and market leader in the digital content industry.
Galaxy Racer plans to be a catalyst by providing highly-skilled jobs and the opportunity for Malaysians to work in an international esports, gaming and lifestyle organization, which will contribute incremental revenue to the country via its intellectual properties in the digital content industry.
CEO of Malaysia Digital Economy Corporation (MDEC), Mahadhir Aziz, said: "As part of our mission to drive the digital economy with high-impact initiatives, MDEC is committed in growing the esports industry in Malaysia and together with industry leaders such as Galaxy Racer, I am sure we will be able to elevate the industry to greater heights. Their investment into Malaysia will contribute greatly into the esports industry."
Founder and Group CEO of Galaxy Racer, Paul Roy, said: "Galaxy Racer believes in MDEC's vision for Malaysia to become a high-value-added economy and a net exporter of home-grown technologies and digital solutions. We are excited to establish our APAC headquarters in Malaysia and we appreciate the support by MDEC and KKMM in facilitating foreign direct investments into Malaysia, with the
MSC status application, ease of doing business and gaming-related industry grants. We look forward to creating a positive impact in the esports and digital economy and elevating the quality of the talent pool in Malaysia."
The digital economy is becoming one of the biggest contributors to Malaysia's gross domestic product (GDP), making up to 22.6% of the nation's economy. It is expected to contribute as high as 25.5% by 2025, outperforming the traditional largest contributor to the nation's GDP – oil and gas. Galaxy Racer believes that MDEC would also be the catalyst for the nation's Fourth Industrial Revolution (IR 4.0).