Gibraltar Requires Local Presence for Licensees in New Gambling Act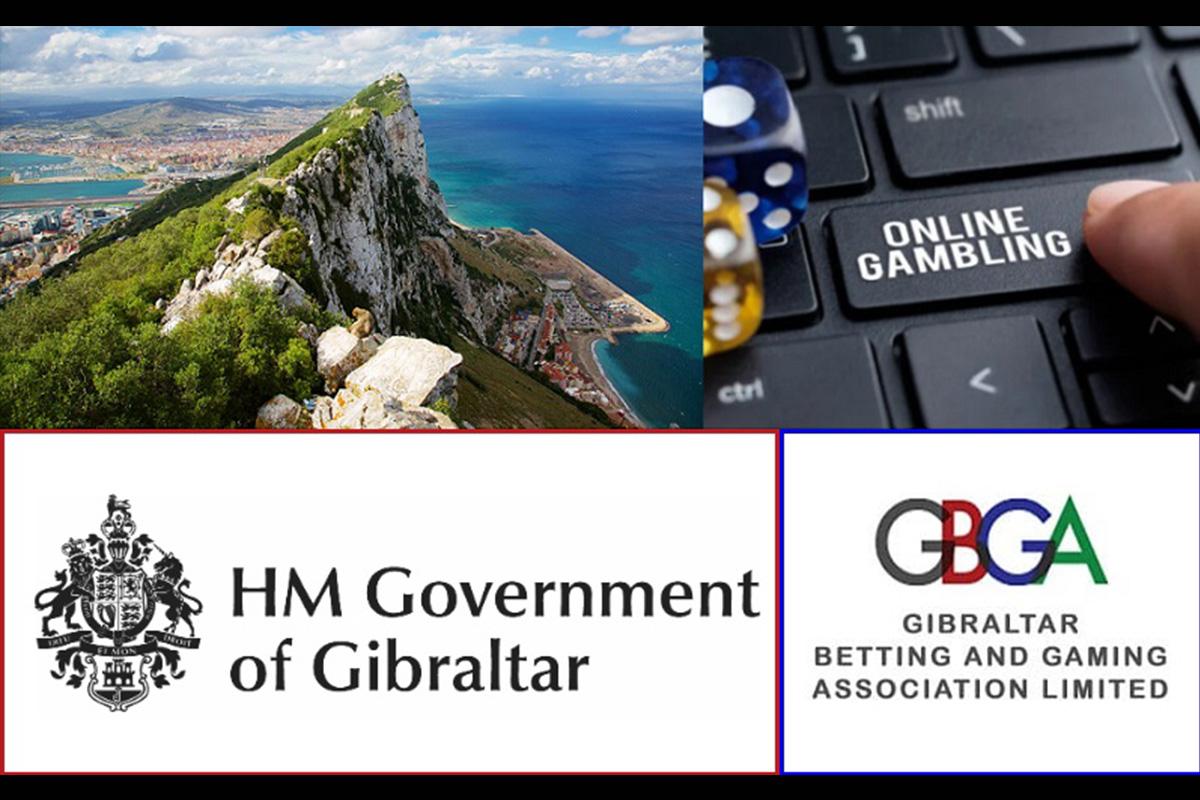 Reading Time:
2
minutes
Gibraltar has published a draft of its new Gambling Act for consultation that introduces five objectives for the regulation of gambling in the country, including a requirement for operators to have a "sufficient substantive presence" in the territory.
A stakeholder consultation on the bill is now open, allowing anyone affected to provide their input on the bill. Following the consultation, the bill will be introduced in Parliament.
The law introduces five objectives for the regulation of gambling in Gibraltar. These are the "preservation of confidence in gambling markets", protection of consumers, particularly vulnerable people, promoting "fair and responsible" gambling, preventing links between gambling and crime and the public interest and reputation of Gibraltar.
Regulus Partners, a global strategic advisory business focused on the sports and leisure sectors, noted that the first objective suggests a more holistic approach to the sector, rather than allowing authorities to "compartmentalise policies and regulatory requirements into one objective without thinking too hard about how it might affect the others".
In terms of the final objective, Regulus noted that it showed Gibraltar intended to signal its credibility as a point-of-supply market rather than moving towards "dark grey" operations.
The rules also make changes to licensing. While licensing and regulatory bodies will continue to be separate, it introduces a requirement that licensees should have a "sufficient substantive presence" in Gibraltar. The wording of this rule was chosen in order to allow the Minister for Finance – who acts as the licensing authority – flexibility "in relation to equipment location and other matters."
Factors going into this requirement include the "nature, extent, purpose and usage" of equipment in Gibraltar, the "number and nature of jobs to be created and maintained" and the amount of tax revenue paid.
The bill also lays out certain "threshold conditions" that all operators must meet to be licensed. These relate to the conduct of their business, the suitability of their owners, responsible gambling, prevention of crime and the location of their offices.
"In other words, the core concepts are standards and suitability, and having a sufficient substantive presence in Gibraltar. These are the criteria both for the grant of a licence and, on an ongoing basis, for an own initiative decision by the licensing authority to consider revoking or varying a licence," the Government said.
Much of the bill relating to the supervisory powers of the Gambling Commissioner, meanwhile, was drafted to be similar to Gibraltar's Financial Services Act, in order to create "a common regulatory framework, and professional understanding and expertise across regulated economic activities with similar statutory regulatory objectives".
The law stems from a report published in March 2016 reviewing Gibraltar's licensing and regulatory regime.
A stakeholder consultation on the bill is now open, allowing anyone affected to provide their input on the bill. It will last until August 31, but the Gaming Division of the Gibraltar Ministry of Finance said it would "encourage early consideration of the material".
Gaming Corps Announces Approval for Netherlands Launch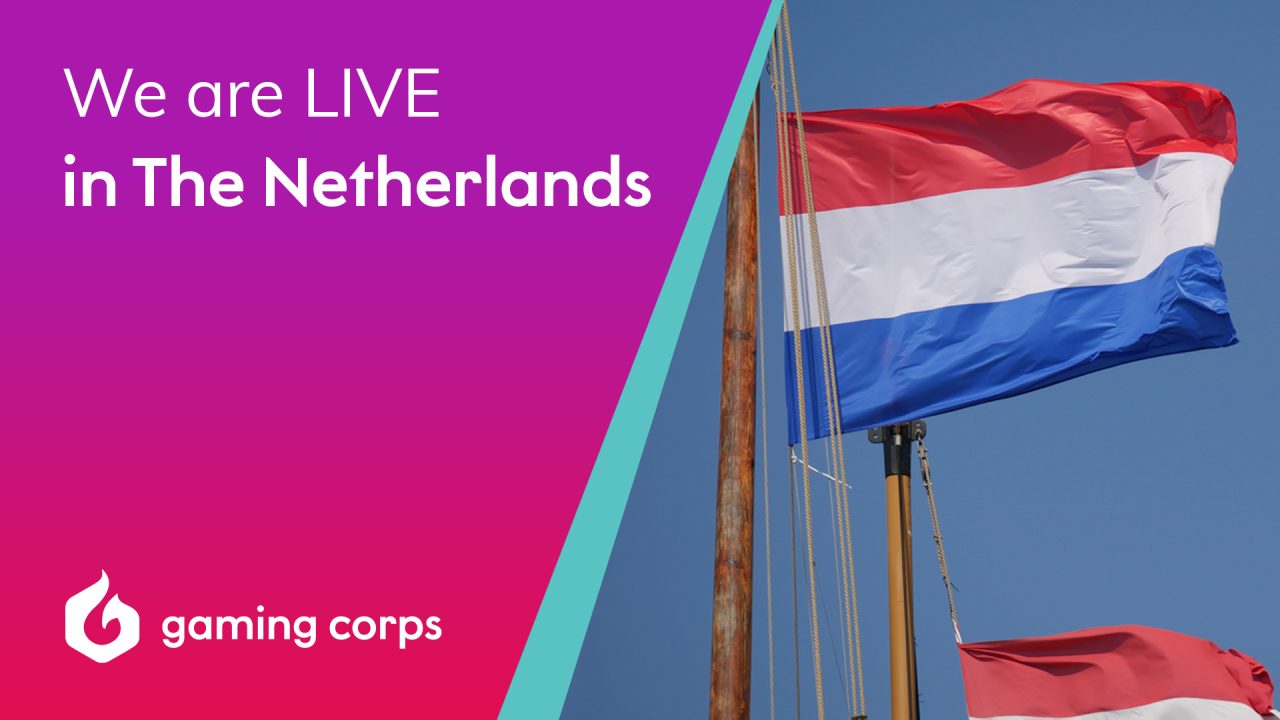 Reading Time:
< 1
minute
Up-and-coming Swedish developer, Gaming Corps, has expanded its reach within regulated markets by meeting approval requirements to launch its diverse portfolio of Plinko, Mine, Crash, Table and Slot content within the Dutch market. Gaming Corps has already announced that its growth strategy will include a number of new markets over the next year and is thrilled to begin with certification for its proprietary content to Dutch players.
With a commitment to integrity and player protection, Gaming Corps' will soon be live with several operators in this new market with titles that include: Penalty Champion, Tikiz N Juice, Stormy Witch, Coin Miner, Jet Lucky 2, Skyliner and Cat Ching.
Juha Kauppinen, CEO at Gaming Corps, said "New markets expand the reach of our popular titles and add a new audiences. We see these strategic entries as important to the future of the company while we strive to make the most of our existing titles and those in development. We're pleased that our content has already received a warm reception amongst the new set of operators we're now able to open communications with and look forward to announcing those deals soon."
Gaming Corps is an established gaming company with a background in video games that is now experiencing growth in the iGaming sector. Having recently attracted some of the industry's leading talent, its strategy is to grow within regulated markets.
Alderney's Gambling Control Commission Appoints Industry Veteran Andrew Gellatly to Executive Director Role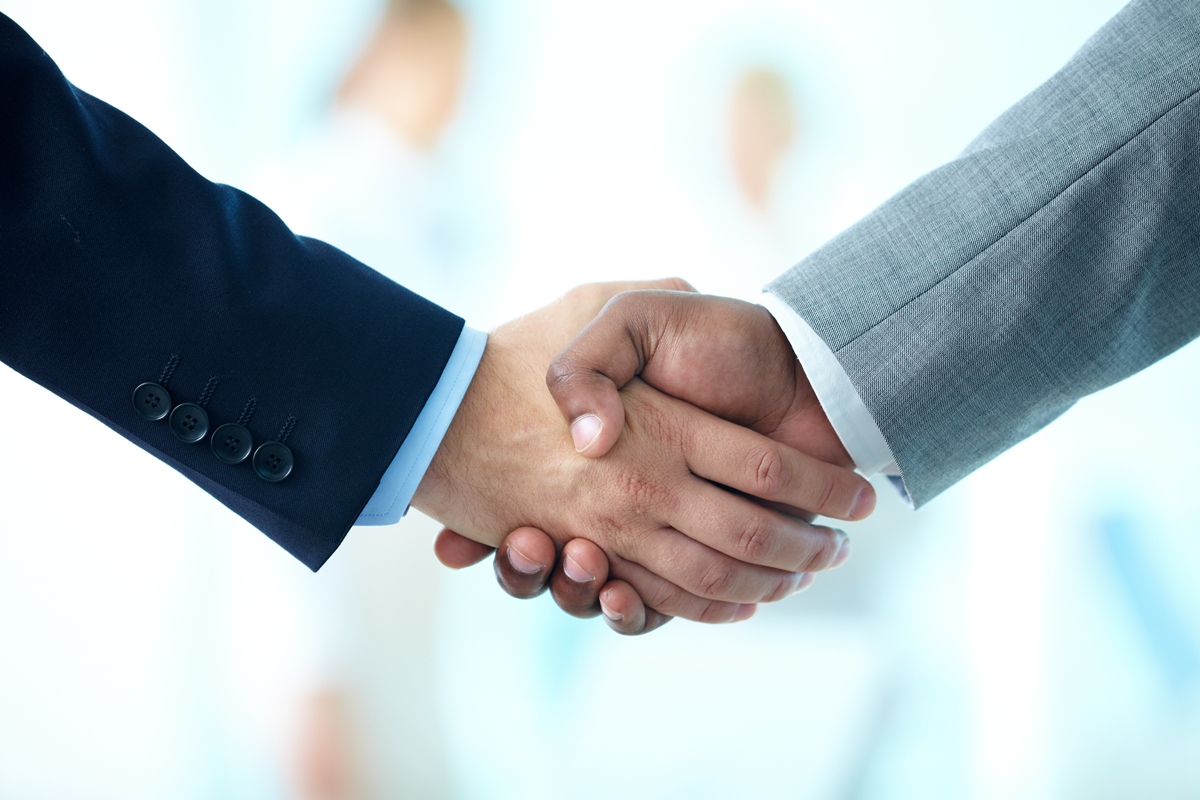 Reading Time:
< 1
minute
Following a thorough executive search process, the Commissioners of the Alderney Gambling Control Commission (AGCC) have appointed Andrew  Gellatly to the position of executive director of the regulator.
Andrew brings to Alderney his expansive global network and more than 25 years of experience in the online gambling industry. He has an extensive professional background in journalism, consulting and research.
Lord Faulkner of Worcester, chair of the AGCC, said: "Andrew has established himself as a trusted voice in the global gambling industry. His career has been built on independence,
impartiality, and a deep knowledge of the sector.
"We look forward to Andrew representing the AGCC on the global stage, developing our strategy and ensuring our regulatory approach continues to meet the needs of licensees and operators."
Andrew founded both iGaming Business and VIXIO GamblingCompliance, the leading knowledge portals in the industry, and is a former Financial Times reporter on sport and gambling. He has led research on regulatory policy for governments, regulators, advisors and operators worldwide.
Andrew Gellatly said: "As the global online gambling market becomes more diversified and complex, there could be no better time for me to join the Alderney Gambling Control
Commission.
"Newly opening markets from Canada to Latin America are creating unprecedented opportunities for global facing businesses, with new products and new delivery channels. I will be extending Alderney's already established international profile as a collaborative, trusted and supportive regulator working with the highest quality brands and companies."
Andrew will be only the third executive director in the history of the Commission and will replace outgoing executive director Jorn Starck, who first joined the AGCC in 2007, and has
led the regulator since 2015.
Better Collective wins compliance award for the fourth consecutive year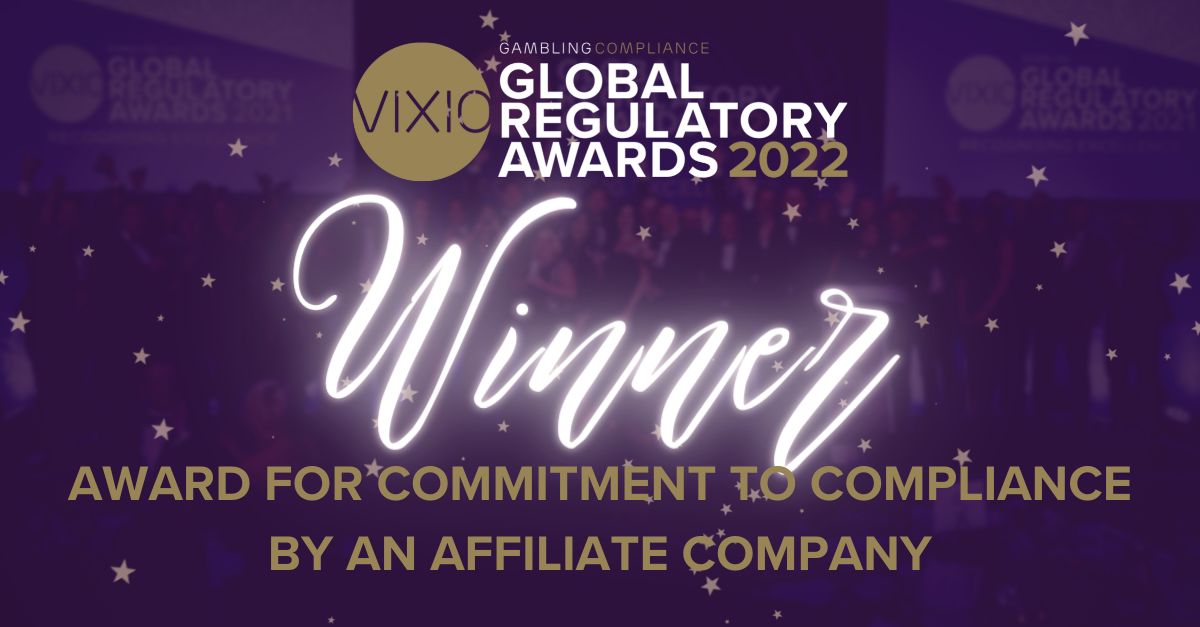 Reading Time:
< 1
minute
At the 2022 Vixio Global Regulatory Awards, Better Collective was awarded for its efforts within compliance.
The fifth Vixio Global Regulatory Awards took place last night in London. For the fourth consecutive year Better Collective won the award 'Commitment to Compliance by an Affiliate Company'. This recognition was awarded to Better Collective for its industry-leading compliance initiatives and for its compliance best practice.
This award is a indeed a testament to Better Collective's dedicated work in paving the way for a transparent and trustworthy industry.
Jesper Søgaard, CEO and Co-Founder of Better Collective:
"Integrity is a core focus here at Better Collective. We have built our business on the principles of adhering to high compliance standards while continuously enhancing the experience for sports fans by educating them on safer gambling. Therefore, we are very proud that our persistent efforts to operate in accordance with the applicable regulation in each and every aspect of our business once again are honored."