SEON ACQUIRES COMPLYTRON TO LAUNCH UNIFIED FRAUD, AML AND FINCRIME PLATFORM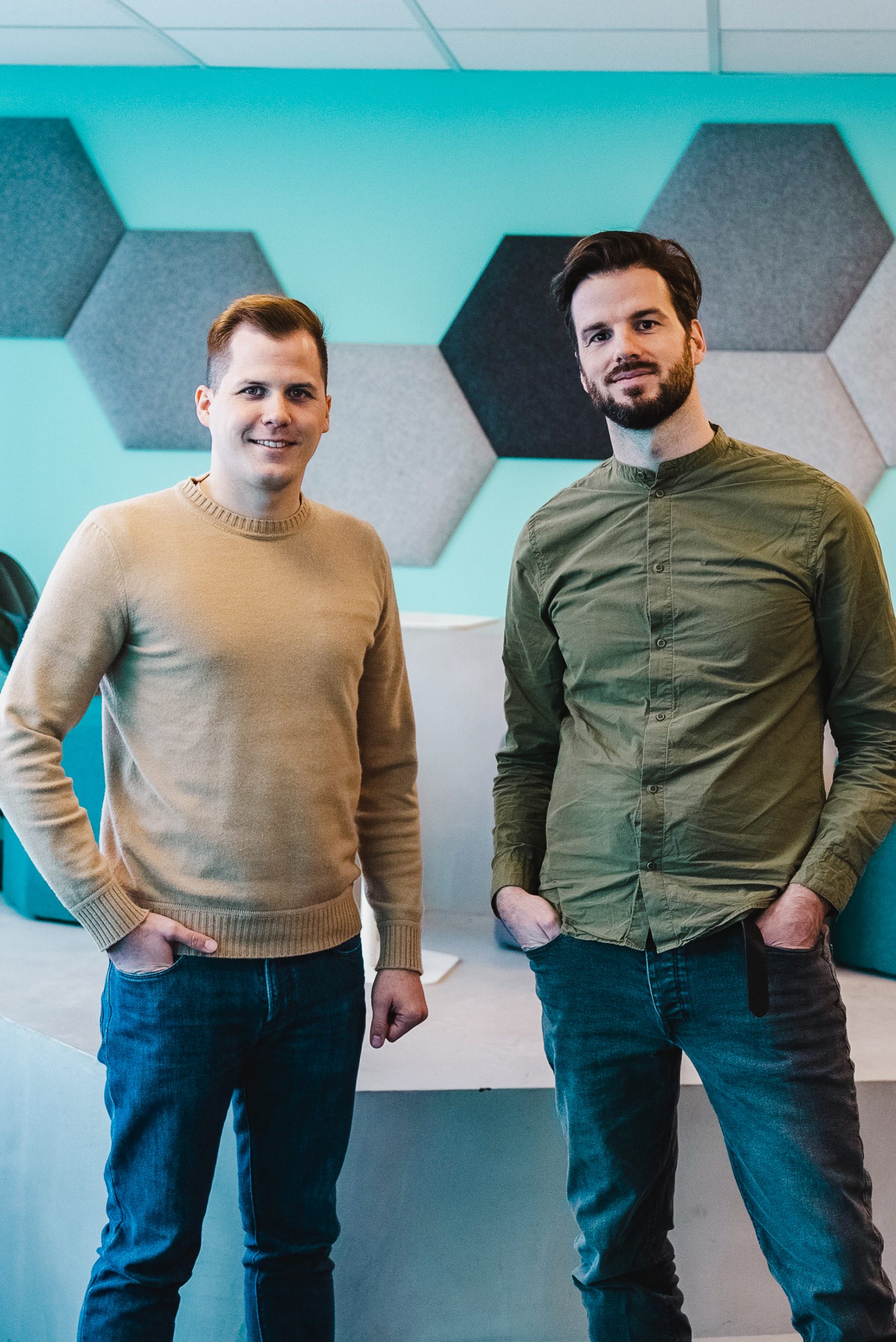 Reading Time:
3
minutes
International fraud prevention company SEON has announced the acquisition of compliance and anti money laundering (AML) specialist firm, Complytron. The acquisition instantly adds AML capabilities to SEON's fraud fighting toolkit and signals a new focus on holistic FinCrime prevention for the growing business. 
As a result of the acquisition, SEON now offers a vital single source for FinCrime intelligence combined with decision functionality to help address evolving regulatory requirements. The deal, which officially completed in January 2023, also signifies SEON's impressive expansion since its record-breaking $94M Series B investment in early 2022.
This industry changing move by SEON is in direct response to an urgent demand for robust AML solutions, as the world adjusts to an increasingly volatile political and humanitarian landscape. This shift is clearly underlined by a global surge in AML fines, which rose by 50% in the past year alone [1].
The innovative combination of fraud, AML and data enrichment solutions is set to help nations and businesses to break down obstructive information silos. SEON's existing anti-fraud APIs, together with new AML functionality, creates a powerful united platform. This will monitor financial transactions in real-time to detect signs of fraud and money laundering, all while enabling onboarding checks to run silently in the background, minimizing false positives and improving the experience of genuine transactors.
SEON's rule editing options, together with Complytron's data, will also bring a significant competitive advantage in the money laundering prevention market. By leveraging powerful machine learning AI automation and real-time checks, the company is eliminating the need for separate searches across different databases, by combining intelligence from multiple sources. This includes all the international sanctions and crime lists, a global Politically Exposed Persons (PEP) database, and watch lists of supervisory authorities and national law enforcement from more than a hundred sources around the globe, such as Interpol and the FBI.
Speaking on the acquisition, and the launch of the AML capability, Tamas Kadar, co-founder and CEO of SEON commented: "Less than a year on from our $94M Series B, we're executing on our mission to fight fraud and combat money laundering. Our goal at SEON has always been to deliver the best solutions to our customers. Rather than building an AML solution from the ground up, it made perfect sense for us to acquire Complytron's extensive and innovative algorithms and worldwide databases – as well as the expertise of its talented team.
"By completing this acquisition, we have increased our total addressable market by approximately $6BN. This means we are instantly able to solve the challenges of risk and compliance management for even more businesses. It's a milestone for our company and a strong signal for our customers and partners that we will continue enhancing our product to combat evolving threats. In today's landscape, having this 360° view of individuals and business partners isn't an option, it's a regulatory must."
Oliver Lebhardt, former co-founder and CEO of Complytron and current Product Manager of AML at SEON commented: "We've watched the SEON story unfold, keeping up with the business alongside its exciting growth trajectory. It's now great to be a part of the mission, and to play a role in combining fraud prevention and AML tools into a single source. This acquisition represents a major step in the battle to reduce FinCrime and will help sectors such as fintech, online lending, gaming, neobanking, ecommerce and travel, to prevent criminal activity via their platforms."
The new solution, which is already available for use, is quick to install and delivers immediate benefits, combining APIs for essential real-time insights, instantly sending out notifications should an individual's risk status change. Offering a sophisticated know-your-customer (KYC) check, SEON's platform can now discover hidden, risky relationships on behalf of clients by assessing not only customers, but the people they're connected to. The easy to integrate solution has been built with legacy and digital native systems in mind and features an intuitive product dashboard for ease of use in any environment.
As part of the deal, SEON acquires full rights to Complytron's innovative technologies, as well as the company's staff, including its dedicated AML team. Notably, Complytron's co-founder and CEO, Oliver Lebhardt, will join SEON along with co-founder and UX lead, Abris Gryllus and his expert team. SEON is now perfectly positioned for further growth in 2023, including its inception into the US and bolstering its 300 strong team growth.
Mindway AI Collaborates With the Hellenic Gaming Commission to Ensure Player Protection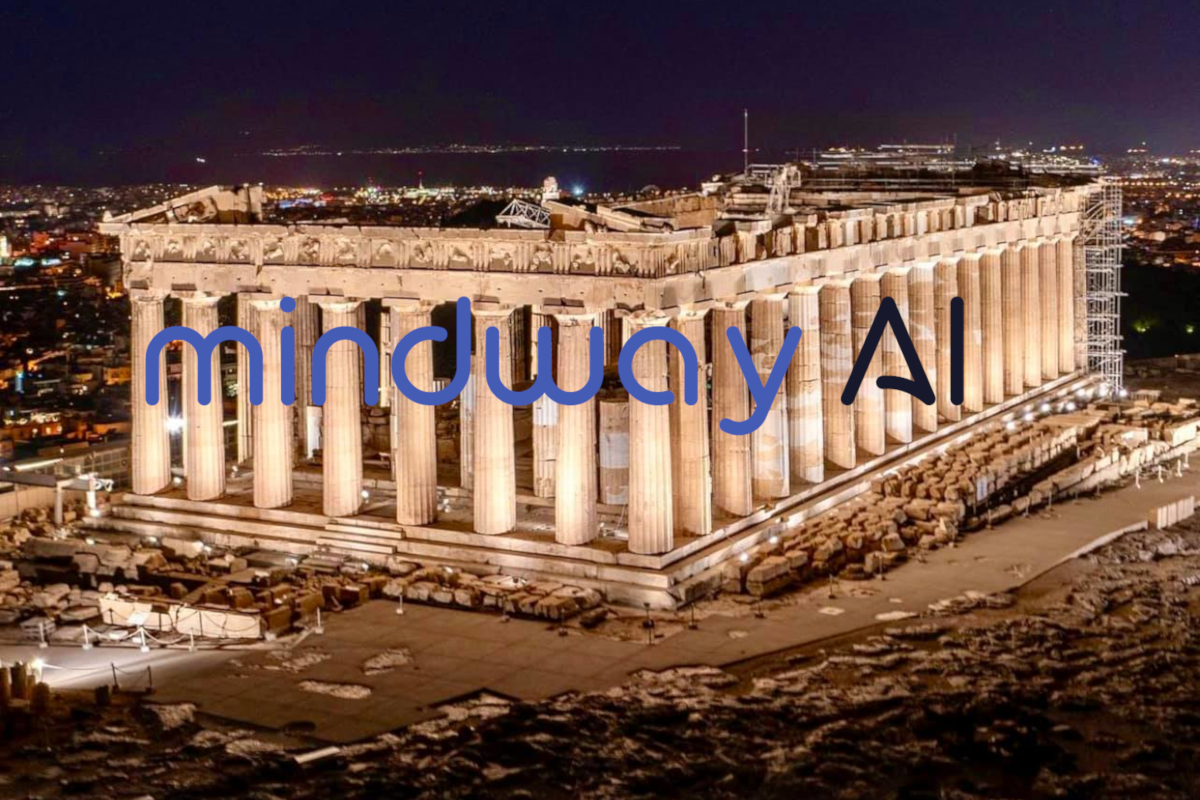 Reading Time:
< 1
minute
The aim of the cooperation between Mindway AI and the Hellenic Gaming Commission is to enhance player protection in the Greek gambling industry. The two parties seek to elaborate on the risk assessment methodology applied to assess whether a player is about to develop problem gambling behavior.
Mindway AI has signed a memorandum of cooperation with the Hellenic Gaming Commission on issues related to responsible gambling, the protection of players and gambling addiction prevention.
"We are pleased that the Hellenic Gaming Commission has shown us the trust to collaborate with us utilizing our in-depth scientific expertise and potentially our award-winning player protection software built on a unique combination of neuroscience, AI, and human psychologists' assessments," the Chief Executive Officer for Mindway AI, Rasmus Kjaergaard, said.
Originally, Mindway AI's player protection software was developed to be implemented by operators as an early detector of problematic gambling behavior but we have found that it might be used across an entire market as well.
"The idea of using our expertise and maybe our software across a full market gambling jurisdiction in Greece is exciting and innovative. Together with Hellenic Gambling Commission, we intend to co-create the needed adjustments to adapt to the extra requirements that may occur when this new approach can cover a whole market and not solely individual operators," Kjaergaard said.
Within the framework of their collaboration, the two parties shall evaluate the use of AI software in combination with neuroscientific insights and expert assessments to identify at-risk gambling behavior. The Hellenic Gaming Commission will then seek to take initiatives and proper measures and proceed with interventions, both at the regulatory and supervisory-audit levels, to handle at-risk gambling behavior and minimize the harm related to gambling addiction.
CT Interactive's 10 New Games and Hot Luck Jackpot Certified for the Czech Republic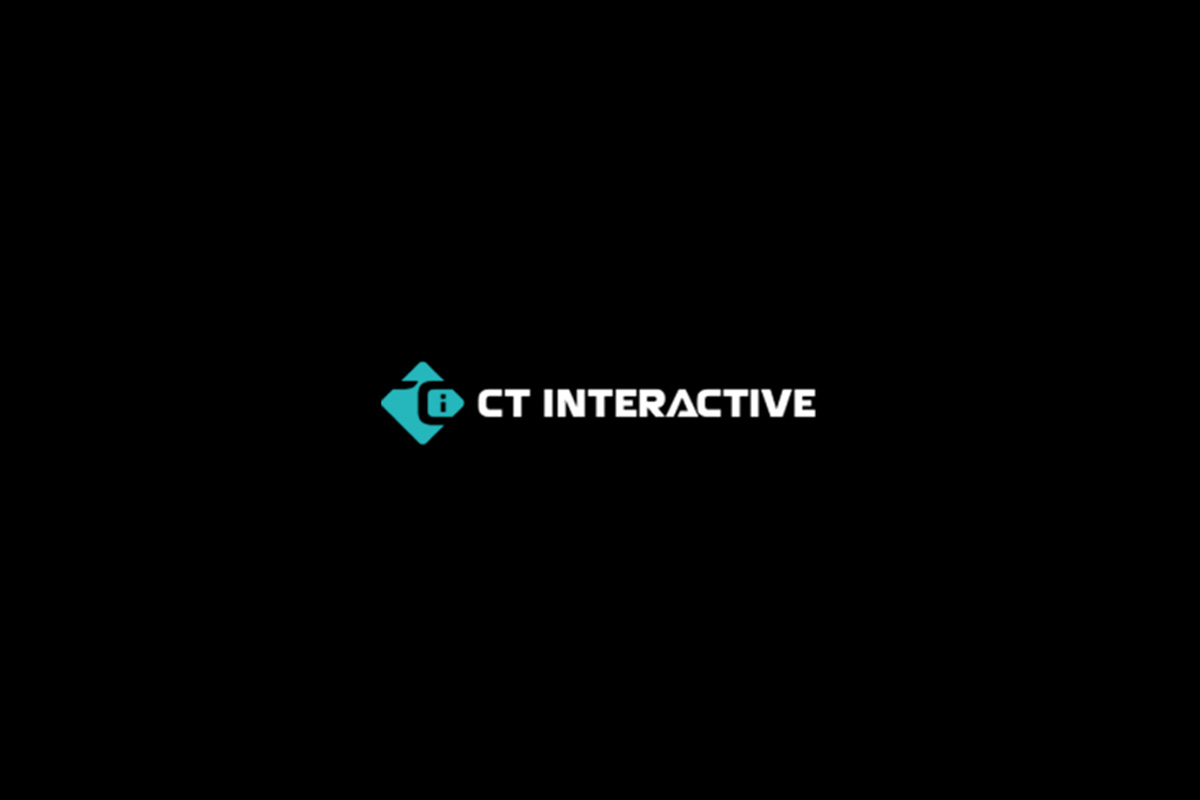 Reading Time:
< 1
minute
CT Interactive continues to increase its market share in the Czech Republic. The company was granted with a certificate for a package of 10 more games and the Hot Luck Jackpot.
"We are very excited about our next step in the Czech market which we value very much. We see a lot of potential in this market and this is why we are going to provide to all of the local operators we work with more of our exciting content," Milena Tsankarska, Business Development EMEA at CT Interactive, said.
The list of certified games consists of the most popular names such as Bavarian Forest, Big Joker, Brilliants on Fire, Dark Woods, Fortune Pig, Fruity Hot, Hot 7 's X2, Mystic Moon, Pick the Pig and The Power of Ankh. The portfolio for the Czech market contains also Hot Luck Jackpot.
"The certified content contains some of our best-selling games and it is ready for launch with the operators," Ivan Zoumpalov, Business Development Manager at CT Interactive for the Czech Republic market, said.
Finnplay receives new Swedish B2B licence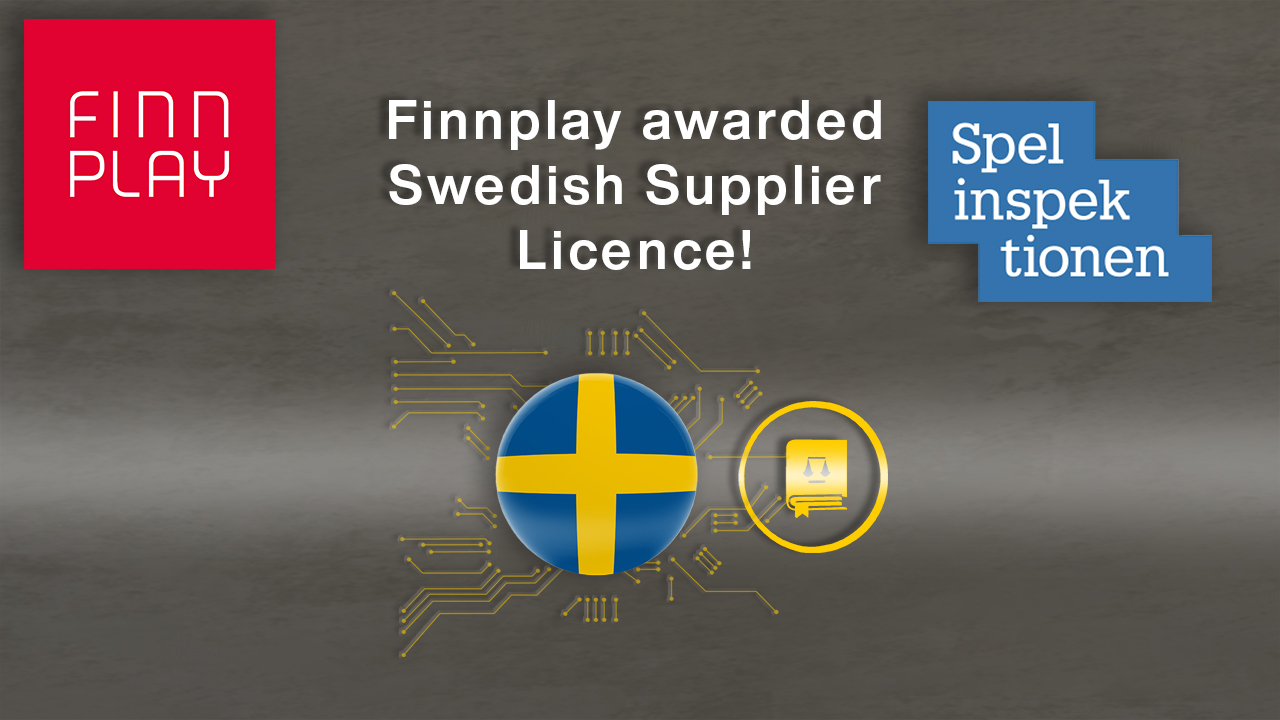 Reading Time:
< 1
minute
Nordic iGaming platform provider, Finnplay, has received the new B2B licence from the Swedish Gambling Authority (SGA) to supply its leading iGaming platform service in Sweden.
Since Sweden regulated online gambling in 2019, Finnplay has been providing its innovative platform software to operators in the market. As a proud Nordic provider, Finnplay has always considered Sweden a high-priority market and the company is eager to continue to offer its technology and services within the region.
Finnplay is currently working on two new innovative projects targeted to go live later this year.  With the new B2B licence, the company is looking forward to helping even more operators expand their reach into the dynamic Nordic market.
Additional details regarding Finnplay's Swedish licence approval can be found here.
Finnplay's Managing Director, Jaakko Soininen commented: "As a Nordic-based B2B platform provider specialising in regulatory compliance, we are especially pleased to be among the first group of companies to receive the Swedish B2B supplier licence.  Sweden is an important neighbouring market for us, and we currently have several exciting new projects in development with plans to launch this year. So, this was an important and necessary achievement for our company. Vi är glada över att kunna fortsätta vår framgång i Sverige – tack Spelinspektionen."