The buzz around the new sure-win horse-racing software in Hong Kong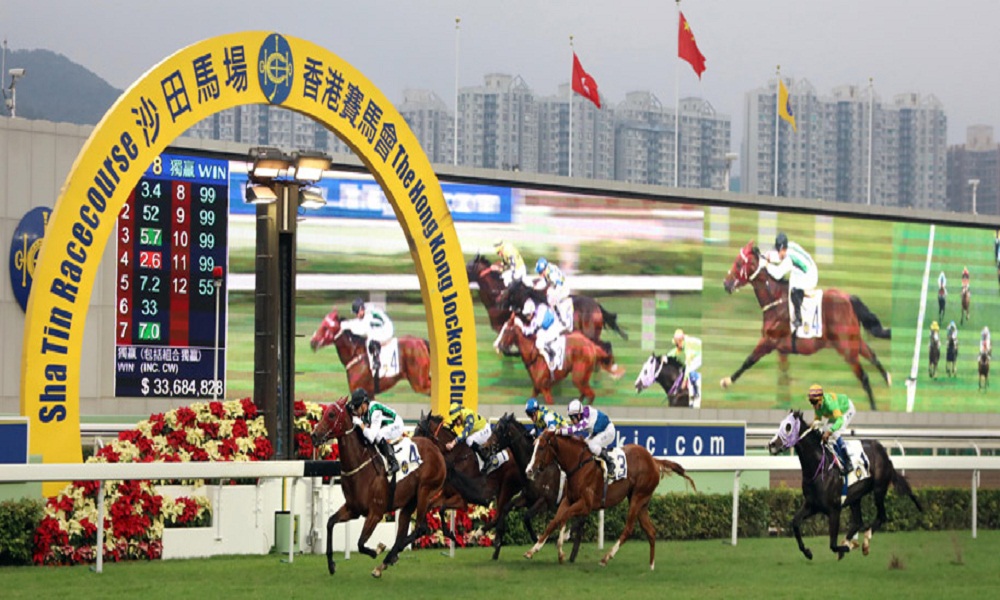 Reading Time:
2
minutes
The name is Benter, Bill Benter. If you have not heard of him, you probably may not have heard about the new algorithm from Hong Kong that could not lose at the horse-racing track. Read on then: here is his story.
On the evening of November 6, 2001, all of Hong Kong witnessed the biggest jackpot in its history: at least HK$100 million (then about S$17.3 million) for the winner of a single bet called the Triple Trio, a bet that requires players to predict the top three horses, in any order, in three different heats.
It is a complicated, as well over 10 million winning combinations are possible. When no one picks correctly, the prize money rolls over to the next set of races. On that particular night, the pot had gone unclaimed six times over. About a million people participated in the net.
Not long away from the racing circuits, two Americans sat in their posh office: Mr Bill Benter, 61-year old, and an associate named Paul Coladonato was checking the software script which they had created for predicting the winner for this particular bet. They found 35 of their bets had correctly called the finishers in two of the races, qualifying for a consolation prize. And then the jackpot: one wager had correctly predicted all nine horses.
It was not immediately clear how much they'd made, so the two Americans attempted some back-of-the-envelope math until the official dividend flashed on TV eight minutes later. Mr Benter and Coladonato had won a jackpot of US$16 million (S$21.3 million). Mr Benter counted the zeros to make sure, then turned to his colleague.
"We can't collect this – can we?" he asked. "It would be unsporting. We'd feel bad about ourselves."
Mr Coladonato agreed they couldn't. On a nearby table, pink betting slips were arranged in a tidy pile. The two men picked through them, isolating three slips that contained all 36 winning lines. They stared at the pieces of paper for a long time.
Mr Benter wanted to conquer horse betting not because it was hard, but because it was said to be impossible. When he cracked it, he actively avoided acclaim, outside the secretive band of geeks and outcasts who occupy his chosen field.
He also runs a medical transcription company, but it is only modestly profitable. "I find the real business world to be a lot more difficult than horse racing," he says: "I'm kind of a one-trick pony."
US Supreme Court to hear sports betting oral arguments in December
Reading Time:
2
minutes
US sports betting fans got an early Christmas present on Friday as the Supreme Court set a December date for New Jersey's appeal of the nation's federal betting ban.
On Friday, Washington Post reporter Robert Parnes broke the news that the Court had updated its calendar to include a December 4 date for oral arguments in New Jersey's appeal of lower court rulings blocking its plans to allow legal sports betting at Atlantic City casinos and state racetracks.
The Court announced in June that it would consider New Jersey's latest bid to overturn the federal PASPA sports betting ban, it what had seemed until that moment to be a Quixotic multi-year quest that produced no tangible benefit to anyone except the lawyers representing the state and its opponents, North America's four major pro sports leagues, the NCAA and the US Department of Justice.
Atlantic City casinos began its quest for legal betting a decade ago, and the ensuing years have witnessed a marked shift in attitudes towards legal sports betting, both from the general public – a majority of whom now hold a favorable view of the activity – and from some of the more progressive league owners, who sense economic opportunity in the sportsbooks.
This week saw the National Hockey League's newest franchise, the Las Vegas Golden Knights, play their first game. The Knights will be joined in Vegas in a few more years by the National Football League's Oakland Raiders, and the other major leagues likely won't be far behind as expansion and/or relocation options present themselves.
On Thursday, former National Basketball Association star Magic Johnson gave a keynote address at the Global Gaming Expo in Las Vegas, the theme of which was the changing narrative of the nexus of sports, gambling and Las Vegas. Johnson declined to offer his personal opinion on legal wagering, but did say the leagues' former attitude about "the whole thing of betting" was no longer a dealbreaker.
However the oral arguments play out on December 4, the Supreme Court won't render its verdict until next year, possibly at late as next summer. But US states are already chomping at the bit to collect taxes from legal betting within their borders, and even a negative ruling could spur federal politicians into revising or repealing the betting ban.
Report: 32 US states could offer sports betting in 5 years
Reading Time:
2
minutes
Legal sports betting could be offered in 32 states within five years if the U.S. Supreme Court rules in favor of New Jersey's quest to offer such gambling, according to a new report.
Eilers & Krejcik Gaming, LLC, which tracks state-by-state gambling legislation, says a new market would be worth more than $6 billion. If all 50 states got on board, legal sports betting could be worth $7.1 to $15.8 billion, they estimate.
Americans are already betting up to $60 billion annually using offshore sites and bookies, said Chris Grove, managing director for the firm. It's an industry that generates some $3 billion in revenue each year from U.S. customers.
"We estimate that a properly regulated market could be worth nearly five times that amount, resulting in a financial windfall for sports betting operators, sports leagues and media and state governments alike," Grove said.
His estimate of the illegal market does not include office pools and "social" or "casual" bets among friends that are included in some other estimates of illegal gambling that peg the market two or three times higher.
Grove said the exact size of the opportunity hinges on how many states decide to offer sports betting, and how willing they are to offer a product that can compete with the sizeable, well-established black market for sports betting.
Responding to the report, David Schwartz, director of the Center for Gaming Research at the University of Nevada Las Vegas, estimated a smaller potential market of about $1.4 billion, assuming each state that currently has casino gambling opts to offer sports betting as well. He also said he does not see all 50 states offering sports betting, at least anytime soon due to entrenched opposition to gambling in a handful of states.
Assuming the high court rules in New Jersey's favor, Grove's firm predicted 14 states would offer sports betting within two years: Colorado; Connecticut; Delaware; Indiana; Massachusetts; Michigan; Mississippi; Montana; New Jersey; Ohio; Nevada; Pennsylvania; Virginia; and West Virginia.
Within five years, it predicted 18 more would join: Arizona; California; Idaho; Illinois; Iowa; Kansas; Kentucky; Louisiana; Maine; Maryland; Missouri; New York; North Carolina; North Dakota; Oklahoma; Vermont; Washington and Wyoming.
And within seven years, another dozen could offer it as well: Alabama; Arkansas; Florida; Georgia; Minnesota; Nebraska; New Hampshire; New Mexico; Oregon; Rhode Island; South Dakota and Wisconsin. The remaining states might never offer sports betting, the Eilers & Krejcik Gaming report predicted.
The company's estimates of when particular states might offer sports betting were determined by weighing questions including whether a state already has pending legislation, if there are Constitutional obstacles to expanding gambling; whether their gambling industry is united or divided; the general legislative attitude toward gambling as it exists now in a particular state, and how badly a state needs extra money.
Major professional and collegiate sports leagues oppose New Jersey's effort to legalize sports betting, saying it would threaten the perceived integrity of the games.
New Jersey is taking aim at a law called the Professional and Amateur Sports Protection Act of 1992 that forbids state-authorized sports gambling in all but four states that met a 1991 deadline to legalize it: Delaware, Montana, Nevada and Oregon. Nevada is the only state to allow single-game wagering.