Gambling Domains spring cleaning sale
Reading Time:
3
minutes
GamblingDomains.io is having a spring cleaning sale selling some of their most sought after domains. The list of domains part of this sale starting at 10 but is now down to 9 after one domain was recently sold. These domains represent the best of the gambling domains portfolio.
The list of domains featured includes betting, casino and lottery domains:
betoffice.com
unitedbets.com

[sold]

worldcupbettingguide.co.uk

freebets.io

wager3.com

21casinos.com

euslots.com

bitcoincasinogaming.com

titanlotto.com

Slotslistings.com
To see the status of each domain if they are still available visit gamblingdomains.io spring cleaning sale here.
The domains that get the most interest are betoffice.com, 21casinos.com, euslots.com and freebets.io. The World Cup 2018 is around the corner and worldcupbettingguide.co.uk is ready to go just in time for the World Cup to start.
All domain sales and transactions are processed through Escrow.com which collects funds between negotiating parties and releases when all the terms of a domain transfer are met and handles mediation as well.
Featured domain: Betoffice.com
Betoffice.com is an amazing domain that's been registered since 2001. It would make for a great betting portal or even an online sportsbook. This is the premier betting domain listed on the site and with a new custom logo would be ready to launch as a new project. Don't wait for the SiGMA Startup Pitch to get started on a project like this and pick it up soon before it's gone!
Free Logo with Gambling Logos
For domains bought totalling over $2750 US will get a free customized logo from GamblingLogos.com which involves 1 design concept. For those that spend over $7750 US on domains, they'll get 3 unique designs for a single logo where you get to pick and develop your gambling logo to match your domain and your new gambling project.
DNPric.es lookup & Domain Valuation
Most of the domain valuations done at gamblingdomains are made with the help of dnprice.es which tracks historical sales of domains by keyword where users can filter by price, date, keywords and phrases. For historical sales of domains containing "bet" you can use their search and get results from here http://dnpric.es/?q=bet
About GamblingDomains.io
Gamblingdomains.io has launched in 2015 and is a site that focuses exclusively on all types of betting domains. The site started off as a hobby project to help sell a few domains but has grown in domain inventory and also through the outreach in brokering domain sales for those looking for help in selling. The gambling categories included are for casino, sportsbetting, poker, bingo and lottery. For enquiries about any domains email sales@gamblingdomains.io. Gamblingdomains.io has their own portfolio but also offers gambling domain brokering service where users can list their portfolio including individual domains either with a buy it now (BIN) price or to leave it with one of the brokers at the site.
33 Cryptocurrencies Described In Four Words Or Less – INFOGRAPHIC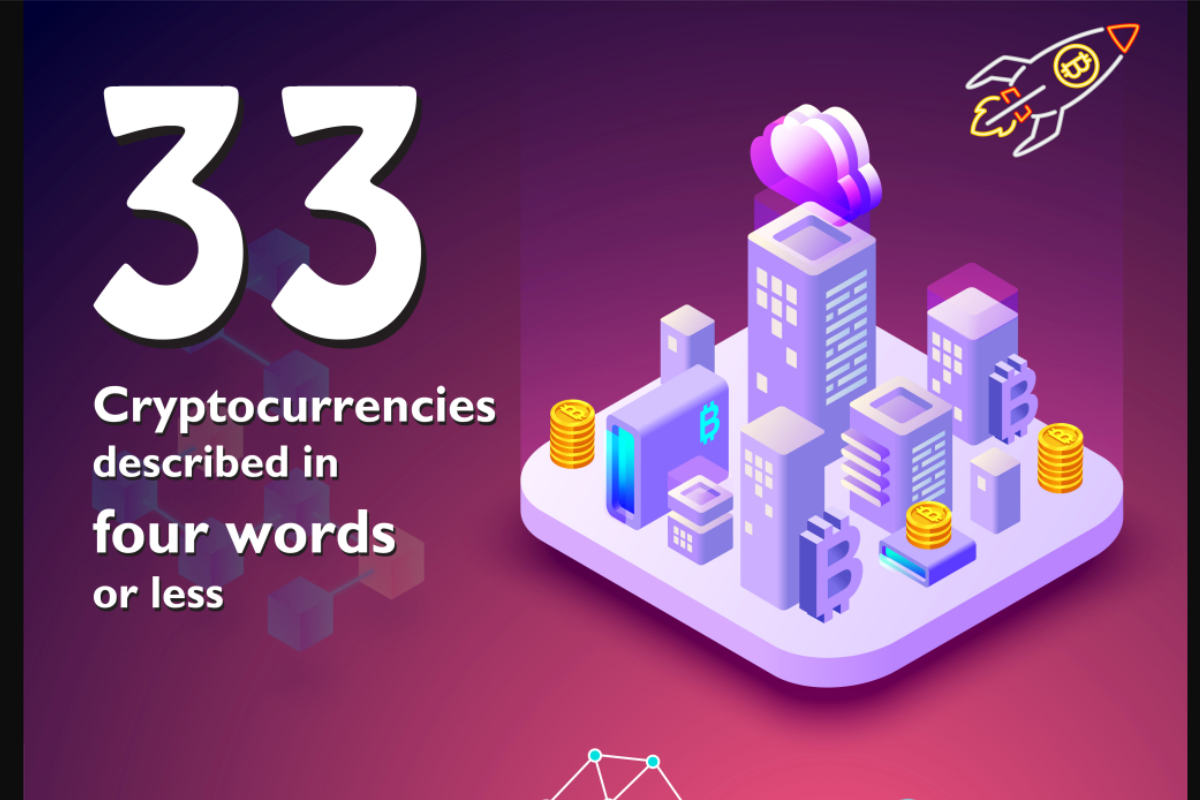 Reading Time:
2
minutes
A cryptocurrency in the simplest of words can be defined as the digital money which can be used to purchase goods and services. Unlike the traditional ones the major difference with the cryptocurrencies is the values of most are not fixed. This makes as an asset for investment where the investors buy cryptos at low price and sell them when its price increases.
To make it more simple Cryptocurrencies is basically a combination of two words Crypto and currency, which means a cryptographically encrypted currency. All the crypto transactions are recorded in a public ledger called blockchain. Blockchain technology has many uses amongst which recording the transactions is one such use.
Bitcoin was the first cryptocurrency created and following its release a number of other cryptocurrencies have come, each having a different use. All these cryptocurrencies which followed bitcoin are termed as Altcoins. The crypto world has some important terms associated with it. Let us understand what they are.
Cryptocurrencies are encrypted what really means is these cryptos are reliable and secure. Encryption actually means to convert a meaningful data into a code which is complex to understand and decrypt it. Encryption acts as the backbone to cryptocurrencies. For a normal data to be encrypted a same key is used to encrypt and decrypt. But for cryptocurrencies two keys are used which are mathematically linked to each other.One is used for encryption and the other is used for decrypt which makes cryptos more secure.
A decentralized system is the core concept of cryptocurrency. This can be understood well by the bank function, which are governed by a regulating body to control all the funds. Failure of the governing body collapses the whole banking system. Therefore cryptocurrency developers believe in a strong need of a decentralized system. The system works on a set of predefined mathematical laws.
Today, cryptocurrency is accepted widely across the world in different fields and is mostly accepted by Bitcoin casinos in the online gambling industry. We have an interesting infographic on – 33 Cryptocurrencies described in four words or less, and this infographic was created by our friends at Mrbtc.org. Checkout the following infographic and share your thoughts on it.
888 Holdings appoints Naama Kushnir as COO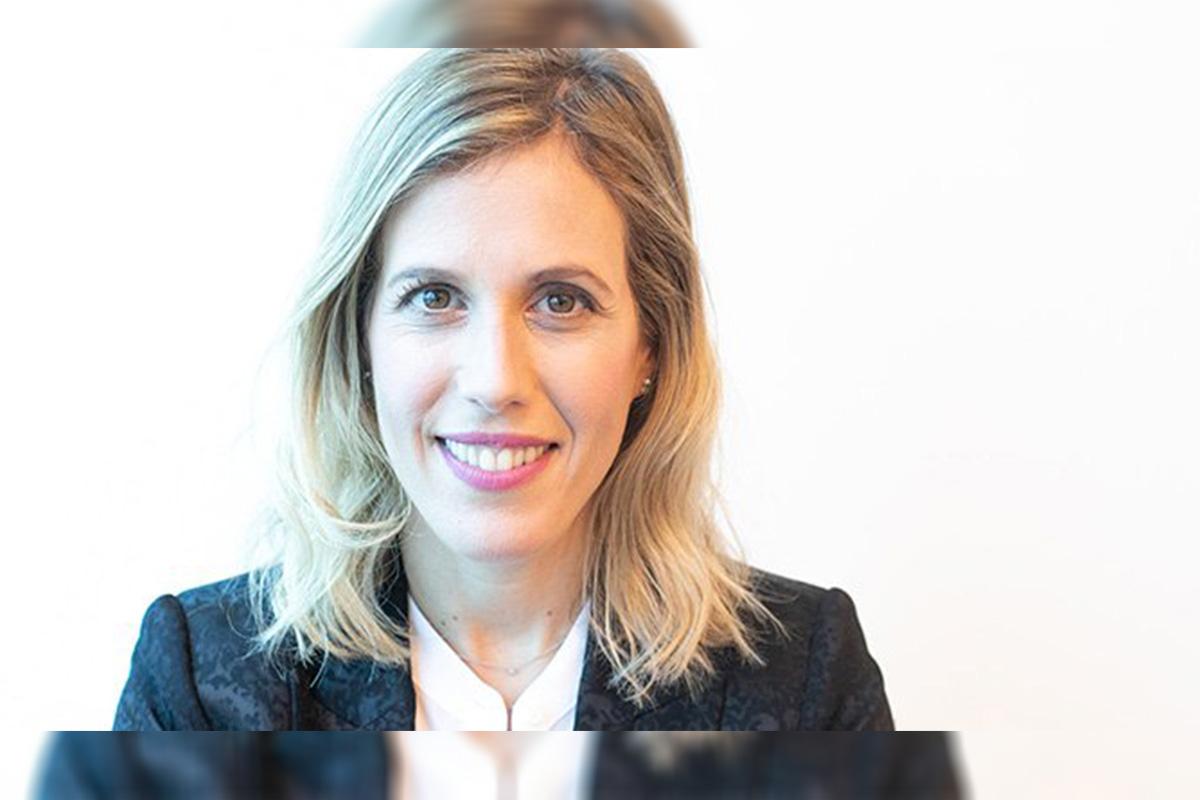 Reading Time:
1
minute
888 Holdings has appointed its Senior Vice President (SVP) and Head of Human Resources, Naama Kushnir, as the Chief Operating Officer (COO) of the company.
Kushnir has been with the company for 11 years, and had previously worked in human resources at Herbert Smith Freehills, the global law firm.
She will be reporting directly to 888 Holdings' CEO, Itai Pazner, and will work alongside the company's other SVP's to deliver its growth strategy, which focuses on expanding in global, regulated markets through production innovation, organic growth and value-enhancing M&As.
Speaking about her promotion, Kushnir said: "I am hugely excited to be taking on this new role in 888's Operational Management team. The group has made some exciting recent acquisitions, including adding a sportsbook to its proprietary technology stack for the first time."
While Pazner added: "Naama is a highly skilled, respected and experienced operator and I have every confidence that – alongside the rest of the Operational Management team – she will continue to drive 888's growth and promote our company culture, vision and values in her new role."
Swedish regulator slaps penalty on Paf and Genesis Global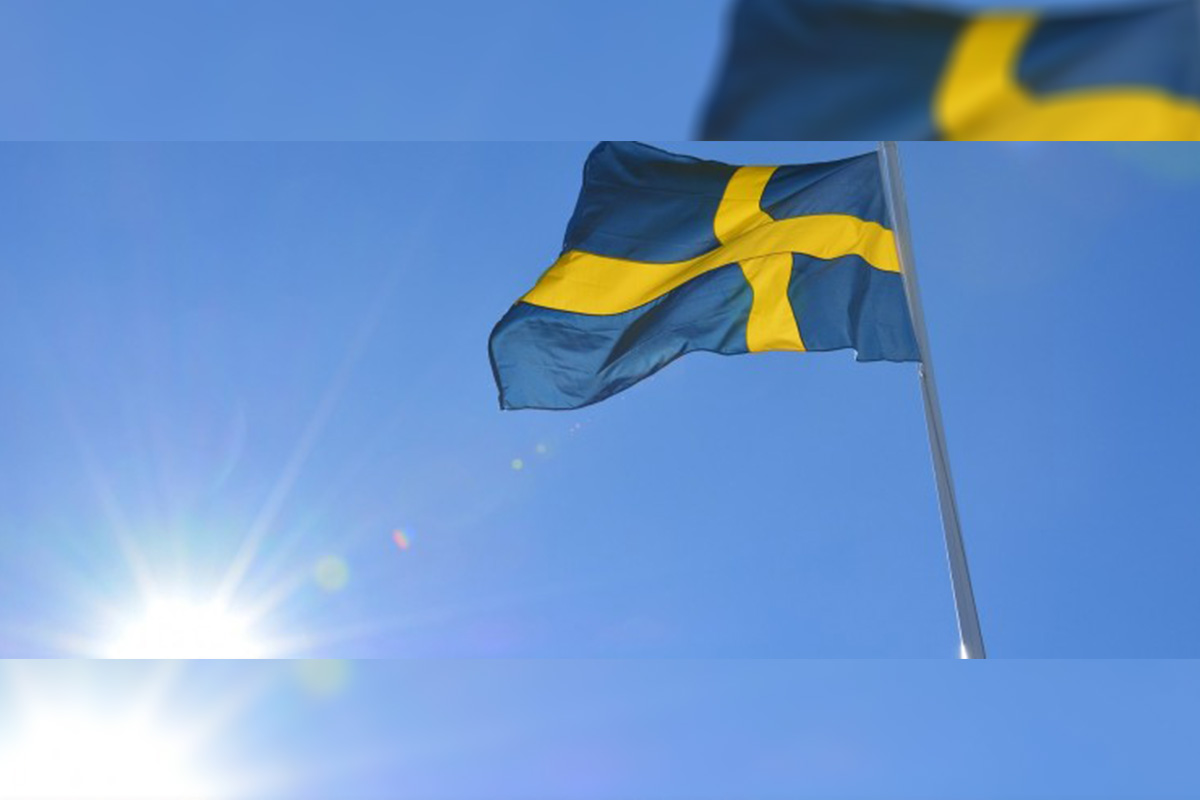 Reading Time:
1
minute
Spelinspektionen, the gaming regulator of Sweden, has fined gaming companies Genesis Global Limited and Paf Consulting Corporation for their failure as per the new gaming act in the country, which became effective from 1 January 2019, all gaming companies with a Swedish license should join the self-shutdown registry.
The first few days after the launch, the Gaming Inspector was contacted by people who had been able to play even though they had shut down in the register. The Gaming Inspectorate, which provides Spelpaus.se, then initiated supervision. Now, the Gaming Inspectorate has decided on a penalty fee for the license holders Genesis Global Limited and Paf Consulting Corporation: Genesis receives a warning and a penalty fee of SEK 4,000,000. Paf receives a remark and a penalty fee of SEK 100,000.
Genesis provides games on the sites casinojoy.com, spel.com, casinocruise.com, spinit.com, sloty.com, vegashero, com, pelaa.com and casinogods.com Paf provides games on the websites paf.com and paf.se.
Those who join Spelpaus turn off from all licensed games in Sweden that require registration. In addition, gaming companies must not send direct mail to those who have turned off.