3rd MAY, BETTING ON FOOTBALL CONFERENCE BTOBET'S VOICE AT THE CEO SUPPLIERS PANEL
Reading Time:
2
minutes
BtoBet is ready to attend the Betting on Football event on 3-5 May in UK. During the upcoming appointment in London, BtoBet's Chairman, Alessandro Fired and CEO, Kostandina Zafirovska will meet bookmakers willing to have a deep insight into innovative technology to attract traditional and not traditional punters, delivering the best experience to the bettors and retain them.
On 3rd May, Zafirovska will discuss with other betting industry's leading suppliers key issues affecting the value chain across the sector. The CEO's round table, scheduled at Stamford Bridge at 4.30 pm, will explore B2B online gaming suppliers' panorama and the consequences of multi-asset enterprises and the risks partners can incur when deciding to move product development in-house.
The Betting on football conference will also be the perfect occasion to debate how online and mobile betting are becoming very challenging in the igaming business and how technology is playing a key role in the football betting industry. In fact, players are turning more tech-savvy and turning ever more demanding, pushing firms towards effective strategies and technology to improve their service, boost player confidence and increase player lifetime values.
Commenting on the upcoming Betting on Football event and on her participation on the panel, Kostandina Zafirovska said:
"Football betting is going through an evolutionary period and I firmly believe technology can help bookmakers' operators to reach the final bettor with ease. At BtoBet, we are renowned for providing solutions to help understand player behaviour. The selection of events must be quick and the customers need suggestions to access their preferred content, in a click. The Sportsbetting Recommendation Engine (RE) completely fulfills this need, collecting and analyzing large amounts of information on player's behaviour, activities and preferences, predicting what players would like to receive."
Zafirovska also highlighted:
"BtoBet's augmented reality (AR) mobile CRM tool, which includes a virtual assistant, is a perfect example of how bookmakers' operators should continue to utilize industry platform and software providers to deliver the right messages to a technologically minded audience and connect with their customers on a deeper level."
BtoBet and STM Announce Extensive Cross-Channel Partnership with Nigerian Operator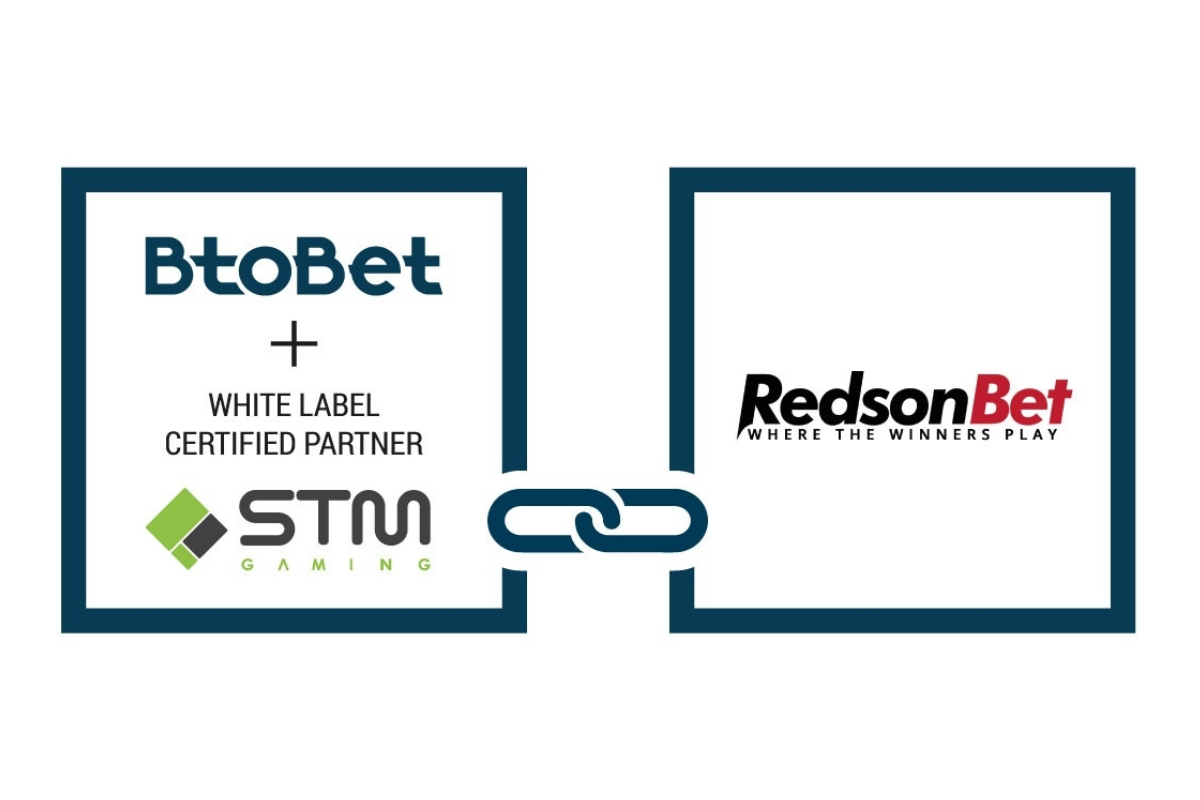 Reading Time:
2
minutes
BtoBet's Certified Partner for Africa – STM Gaming – is pleased to announce a cross-channel partnership with Nigerian based operator RedsonBet. The partnership will see RedsonBet use BtoBet's technology to power its online and mobile channels, but also its extensive and constantly expanding retail network, with the number of retail shops expected to climb to 100 outlets in the coming weeks. Focusing on delivering an enhanced user experience to its players, the Nigerian operator will be delivering a diverse portfolio of offerings based on local and international sports betting, including live sports events, online and live casino, jackpots and a range of special bets and virtuals.
STM Gaming's CEO, Alessandro Pizzolotto, stated that "undoubtedly the WLP Program has proved to be a perfect solution for Africa. Not only does it bring a simplified approach for licensees to enter the local iGaming industry, but the provision of advanced technology tailored to the local technological requirements and the operational support that we provide to our partners are key elements to this success."
Sabrina Soldà, BtoBet's Chief Marketing Officer, concurred with Pizzolotto regarding the impact that the White Label Partnership Program had in Africa. "When we embarked on the WLP Program we had in mind coupling localization with deep local knowledge. You can never truly understand the dynamics of the local industries if you are not physically present in the region. This has been the Program's major strength, with us not being only considered as just technological providers, but a source of information, and knowledge, that is a great asset particularly in a market based on a set of unique circumstances from an infrastructural and regulatory aspect."
Soldà added that through this approach, BtoBet and its Certified Partners are simplifying the local problematics and providing operators with not only adaptable technology, but the expertise that is key to their success.
About BtoBet:
BtoBet is a multinational company and is part of a group with 20 years of experience in software development in IT, telecommunication, e-commerce and banking, strongly committed to technology and widely investing in technology research and development. The experience gained at the forefront in these advanced environments, compared with the more recent gambling industry, allows BtoBet to be visionary with a deep understanding of the requirements of the market, catching changing trends and anticipating bookmakers' and operators' needs. BtoBet is a true partner in technology, offering a standalone platform and services for the iGaming and Sports Betting industry. It counts on a very talented, continuously trained development team and day to day management support to clients. BtoBet allows licensees to be unique in the market, by giving them the opportunity to completely personalise their offers for Sports betting and iGaming business, online mobile and retail. Visit our site on: www.btobet.com
BtoBet Shortlisted For Esports at CEEG Awards 2019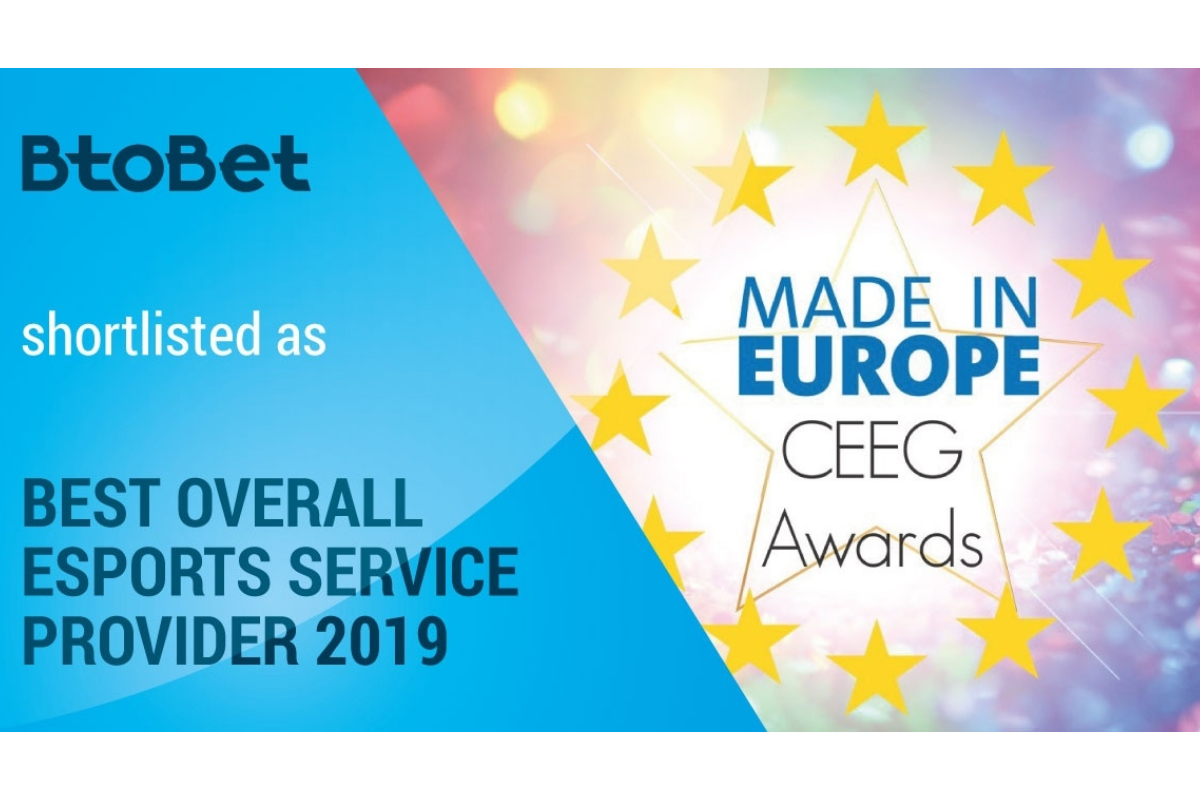 Reading Time:
1
minute
Sabrina Solda: "Pleased to be considered as one of the main contributors in the region for a market with immense potential"
BtoBet is pleased to note that it has been shortlisted in the Best Overall eSports Service Provider for this year's Central and Eastern European Gaming Awards.
Sabrina Soldà, BtoBet's Chief Marketing Officer, stated that BtoBet is always keen on improving its provision of iGaming technology to online casino and bookmakers alike, and the fact to be shortlisted in this important category demonstrates not only the validity but also the level of excellence of its core technology.
Soldà further added that eSports is surely one of the industry's most interesting verticals, with its year-on-year increments making it the fastest growing market in the industry. "I perceive enormous growth in regards to eSports in the short to medium term, especially with the ever increasing use of smartphones and social media, which directly result in increased player engagement in this vertical.
"At BtoBet we do not only understand the true potential of this market, but more importantly what the players themselves want, and thus are always evolving our products to augment engagement and enhance the user experience."
The CEEG Awards aim to reward the hard work of gaming software suppliers, operators and service providers that are active in the Central and Eastern European region. BtoBet will look forward to the 24th of September to find out the winners that will be announced at the exclusive event that will be held at The Ritz-Carlton in Budapest.
Is the time ripe for South Africa to focus on its online iGaming industry?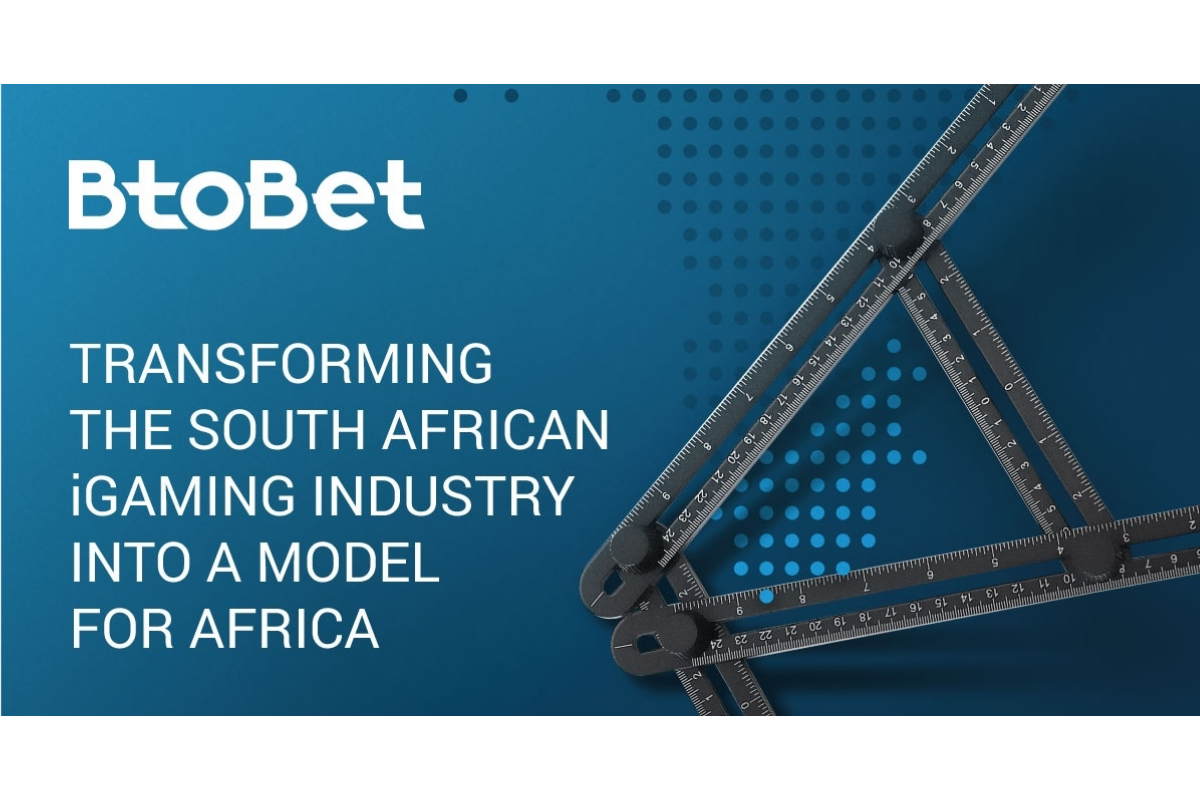 Reading Time:
2
minutes
BtoBet eyeing evolving South African opportunity … Publishes Industry Report "Transforming the South African iGaming Industry into a Model for Africa"
Following its expansion in regulated markets across the whole African continent, BtoBet is eyeing with interest the evolving situation concerning the South African market. Having by far the most developed technological infrastructure in Africa in terms of internet and smartphone, the opportunity is ripe for the country to thoroughly regularize the market and follow the path undertaken by other countries in order to reap more benefits whilst safeguarding not only the investment of the operators but the players' interests as well.
With the country already boasting a strong retail gambling market, BtoBet has published an Industry Report analyzing the huge opportunity, in technological terms and market revenue, that South Africa keeps in hold for the iGaming industry, and how the introduction of a strong regulatory framework could propel the country at the forefront of the gambling industry in Africa.
Sabrina Solda, BtoBet's Chief Marketing Officer, stated that the region already has a strong reputation from a retail perspective. The task now is to do the same for the online sector, where online gambling, including sports betting, is still unregulated. An opinion also shared by Themba Ngobese, CEO of the Casino Association of South Africa (CASA), who in a recent interview expressed his views that the government should intervene soon regarding the matter. "The government needs to step up with a deliberate and concerted effort to enforce its laws to protect the regulated gambling industry and the public."
The Industry Report "Transforming the South African iGaming Industry into a Model for Africa" also analyses the national gambling statistics that have been published by the local National Gaming Board, which indicate that the overall Gross Gambling Revenue have been registering exponential year-on-year growth, with the GGR for the financial year of 2018 amounting to 28.8 billion rand.
Take the opportunity and download BtoBet's latest market analysis and see how you can grasp the opportunities that the South African market keeps in hold.