Vladimirs Remi: "EU gambling market shows steady growth but a share of illegal business is still pretty great"
Reading Time:
5
minutes
The gambling business in the EU countries shows a steady growth, although a lot of operators prefer to work illegally. It was reported by Vladimirs Remi, a co-owner of MONT AZURE, providing services in financial consulting and developing fin-tech projects. In the interview for our media office, the expert listed difficulties faced by entrepreneurs when launching a business in Latvia and told us how the European gambling industry is developing.
Interviewer: Riga Gaming Congress (RGC)
Speaker: Vladimirs Remi (V.R.)
RGC: You are engaged in the development of fin-tech projects and regulation of the financial business within the EU and UK. Tell us about the gambling situation.
V.R.: Currently, a huge part of the gambling business is illegal. Customers interested in establishing a serious business with all required licenses are quite a rare phenomenon. Rather on the contrary, the majority part of market participants are constantly looking for a jurisdiction with tax remissions and simplified licensing. It is a short-term operation model. And the establishment of such a business requires the same amount of time and money as the establishment of a licensed casino.
We recommend our customers only the legal business model and try to show that it is not as difficult and expensive as it seems at first view. We help them to structure a legal base, choose an appropriate jurisdiction and operation model. Fortunately, more and more online gambling projects are launched today. It brings the industry to the high level and provides it with a new development line. We believe that regulators should have a more positive attitude to this market segment.
As to the financial business, leading countries are still the following: Great Britain, Cyprus, Malta, and Ireland. The rest EU states have a very bureaucratized and expensive business tax and regulation system. Lithuania is currently showing a strong position, but it is too early to make conclusions.
RGC: How can one license a gambling venue in Latvia? Does this process have any pitfalls?
V.R.: It is Lotteries and Gambling Supervision Inspection (https://www.iaui.gov.lv/lv/) that regulates the gambling business and lottery segment in Latvia. There are a lot of pitfalls. For instance, international business representatives should overcome a language barrier. Unlike its neighbors considering documents in English (it is the EU official language), Latvia accepts all papers only in a state language. Consequently, one should find a specialist among local citizens. Besides, there are few specialists and their services are quite expensive.
Another significant aspect is civil servants. The Latvian Republic does not deal with businesses and their growth. Public officials very aggressively treat both businesses and citizens. They believe that they have a higher status and forget who pay for their work. The business licensing process is extremely expensive and requires lots of time and patient. Moreover, difficulties do not end after obtaining a license. One should get ready for a capital generation procedure and state duty payments. Beginning entrepreneurs have to confirm each cent attracted to the company for obtaining a license as well as to prove their financial solidity.
The gambling business in the country is hardly developed. There are several licensed market participants, working for the local community. Some years ago, the market regulator destroyed this segment in the acquiring sector by prohibiting banks and financial institutions to process gambling transactions. Many Latvian banks and other players were submitting petitions, arguing that transaction technical processing and money transferring were not related to the Gambling Inspection. However, everything was in vane. As the result, the lion's share of profit left the country due to the incompetence and absolute indifference of civil servants.
RGC: Is it easy for a foreign operator to enter the Latvian gambling market?
V.R.: If operators have the EU license, they won't face obvious difficulties. They will be able to obtain a permit for their activity in Latvia much easier than new market players. However, economic efficiency is a different story. The country has around 2 million people, although in fact there are 1.5 million citizens. Only a half of the population is economically active. So, let's figure out how many people can provide venues with income. And do not forget about costs for starting and growing a business in Latvia.
I would recommend our customers not to waste money but rather consult the regulator in order to realize the whole situation.
RGC: In March 2017, the Ministry of Finance of Latvia offered to increase a gambling business tax by 30% and to recommence a wining tax. In fact, the government prevents the gambling business development.
V.R.: The government follows such a policy regarding all kinds of business in the country. It tries to increase its budget by means of taxes and does not understand that Latvian entrepreneurs actively establish their businesses in other EU countries with more favorable attitude to this activity and special beneficial zones for its growth.
And taxes aren't the point. In Scandinavia and Central Europe, for example, the tax control is even stricter and fees are higher. What plays a significant role in this issue is the opportunity to run a business. The UK offers special zones for testing businesses as well as has transparent and clear licensing regulations. When entrepreneurs are able to earn money, they pay any taxes. Latvia does not provide them with such an opportunity.
RGC: In other words, establishing the gambling business in Latvia is unprofitable, isn't it?
V.R.: Absolutely unprofitable. Government supervision, taxes and regulation will take a huge amount of income. Besides, one will have to compete with other advanced EU countries, for instance, with Great Britain, as well as to invest in marketing and company image two times larger than their colleagues.
It will be too hard to develop the gambling or any other business in Latvia until the government changes its attitude to entrepreneurs.
RGC: How rapidly does the EU gambling market grow? Can you confirm your words by figures?
V.R.: The gambling business shows a steady growth. However, it refers to such segments as online casinos and lotteries. There is still a great share of the illegal business due to various factors. Over the past 5 years, we have seen a reducing activity in the acquiring organization sector. Almost no new players of this segment were noticed.
This year, we have been surprised by the increasing interest to eSports competitions. ESports betting is a new stage of the gambling business development and opportunity for good incomes.
Unfortunately, we can't share figures, as one part of such information is confidential and another one will be presented at the conference.
RGC: What will you tell about at Riga Gaming Congress 2017? What target audience will find your presentation especially interesting?
V.R.: The presentation will be dedicated to the current condition of the Latvian market and its regulation. I hope we will obtain official comments from the government regulator regarding the future and development of the market. I will try to describe the relevant situation as fair and square as possible so that all participants could decide whether it is worth to start a business within the Latvian Republic or not.
I will also provide official comments from Latvian banks, which I am going to interview.
The target audience of my presentation includes business owners and top managers, in other words, decision makers and those developing this industry.
Vladimirs Remi will speak on October 12 within the second part of the business section at Riga Gaming Congress 2017. You can register for the event following the link.

HIPTHER announces resounding success for MARE BALTICUM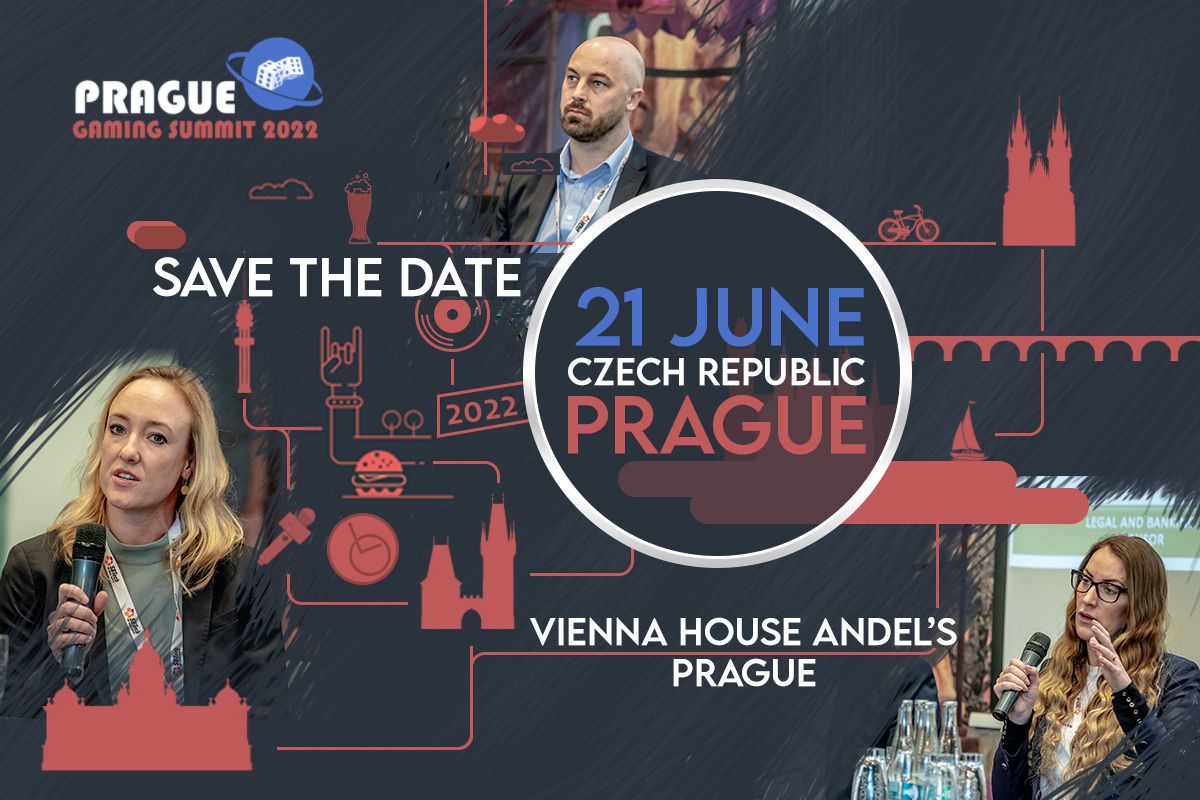 Reading Time:
2
minutes
Events agency now gearing up for Prague Gaming Summit on June 21st
European Gaming, Hipther Agency's Central and Eastern European betting and gaming media platform, has celebrated its return to live events with a resounding success at the MARE BALTICUM Gaming Summit.
The summit was held on May 12, 2022, in Vilnius, Lithuania, at the eco-friendly Radisson Blu Royal Astorija Hotel, located in the Baltic capital's UNESCO-certified old town.
The fifth edition of Hipther's boutique European Gaming summit marked the return of the Baltic region's first in-person gaming event since the onset of COVID in 2020.
Dedicated to providing a platform for discussion between the two regions' regulatory authorities, operators and suppliers, the MARE BALTICUM Gaming Summit featured a full day's panel discussions and presentations from leading figures in the iGaming industry, totalling more than 80 industry delegates.
After promising a hugely impressive roster of regional thought leaders and regulatory authorities, Hipther delivered, with the likes of Dainis Niedra (Managing Director Central & Eastern Europe at Enlabs), Kaido Ulejev (Commercial Director CEECA at Betsson Group) and Maria McDonald (Managing Partner at Nordic Gambling).
Providing a unique open platform for stakeholders and industry operators, as well as a wealth of networking opportunities for gaming executives, the MARE BALTICUM Gaming Summit was sponsored by Tom Horn, Endorphina and Nordic Gambling.
Alongside the summit were the Baltic and Scandinavian Gaming Awards (BSG), launched in 2019, which have become the most important gaming industry awards in the region.
Totalling 28 nomination categories, BSG awards were established to provide an independent, fair and representative awards event that recognises significant achievements across the Baltic and Scandinavian gaming industries, and this year was no different.
Among the winners of the wide selection of highly competitive categories, were Betsson, who was awarded the Best Sports Betting Operator in the Nordics 2022 title, whilst Altenar won the Best Sports Betting Provider in The Baltics 2022, as well as BetGames taking home Best Live Casino Provider.
Commenting on the success of the MARE BALTICUM Gaming Summit, Zoltan Tuendik, Founder and Head of Business and Events at European Gaming and Hipther Agency said:
"It was a pleasure to provide the industry with the MARE BALTICUM Gaming Summit – proving to be the region's first proper in-person gaming conference in three years.
"Whilst we have always been aware of the value of the networking opportunities, panel discussions and BSG awards, we were thrilled to see the demand of the summit translated into a sell-out event, with a wonderful opportunity to bring everyone back together.
"With just one month to go, we are now gearing up for the Prague Gaming Summit, which has also grown year on year. This is a key event in the Central and Eastern European region and one of our longest-standing conferences.
"We aim to bring a wealth of information within quality networking spaces as well as a focus on the DACH region's main regulatory updates."
The Prague Gaming Summit is Central and Eastern Europe (CEE)'s largest betting and gaming industry conference.
The fifth edition of the show, organised by European Gaming and Hipther Agency, will take place on the 21st June 2022 at Vienna House in Prague's Andel district, starting at 08.45am.
The event already has record number of sponsors confirmed, including Tom Horn Gaming and Nordic Gambling. With a limited number of sponsorship packages still available, interested companies can contact: Andrada Marginean, B2B Sales Manager at Hipther Agency, by email on [email protected].
Wazdan wins two awards at Baltic and Scandinavian Gaming Awards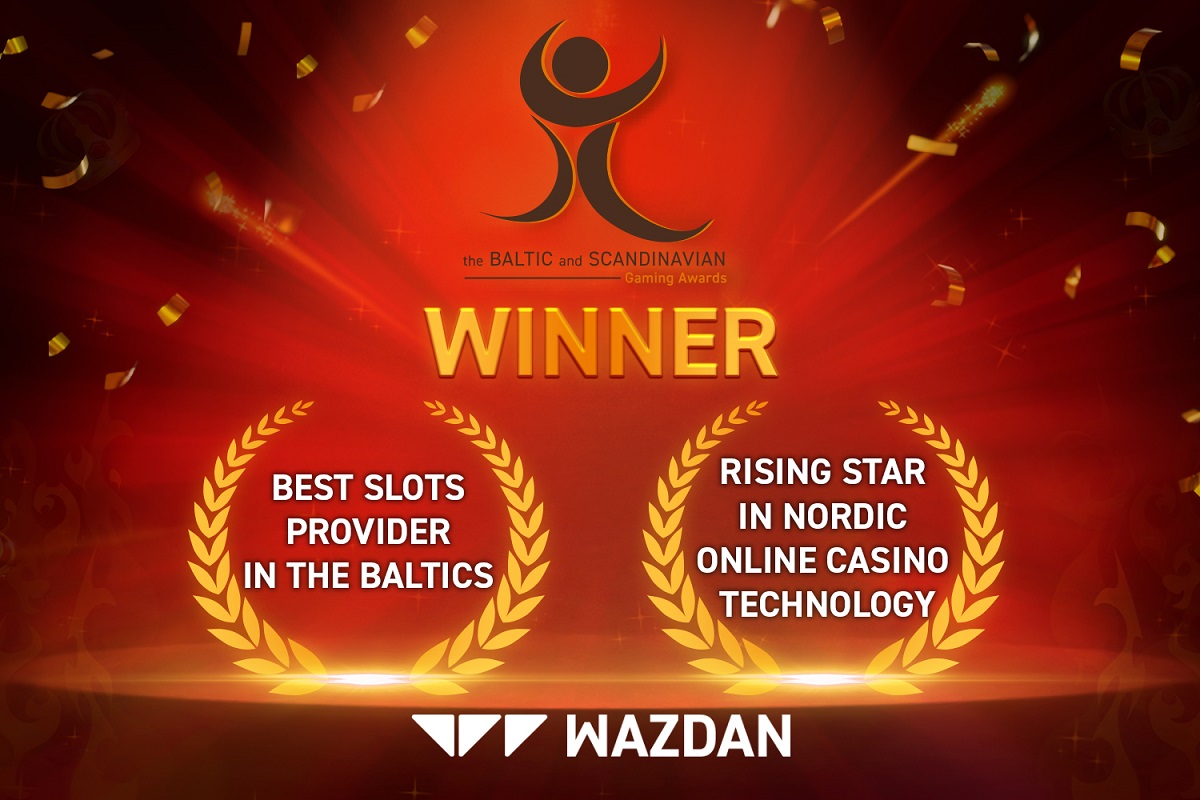 Reading Time:
< 1
minute
Wazdan awarded the titles of the Best Slots Provider in the Baltics 2022 (B2B) and the Rising Star in Nordic Online Casino Technology 2002 (B2B)
Wazdan, the innovative games provider, has won two awards at the recent Baltic and Scandinavian Gaming Awards (BSG Awards).
Wazdan was recognised in both the Best Slots Provider in the Baltics (B2B) and Rising Star in Nordic Online Casino Technology (B2B) categories, highlighting the impressive reach the provider boasts across both regions.
The award recognised outstanding achievements in the regions across 28 categories, with the final results decided by delegates of the Mare Balticum Gaming Summit.
Wazdan has enjoyed a positive start to 2022, releasing a number of thrilling new titles headlined by its new innovative slot, Magic Spins™, while also entering the recently regulated Ontario market.
Andrzej Hyla, Chief Commercial Officer at Wazdan, said: "We're extremely proud to have won two awards at the recent BSG Awards. The Baltic and Nordic regions are important regulated markets for us in Europe. We're always looking to bring excellent gaming experiences to players and it's fantastic that we've been recognised for our products.
"It's a testament to the hard work of the entire team. Congratulations to all winners!"
Lithuanian Regulator Imposes Fine of €6789 on 7bet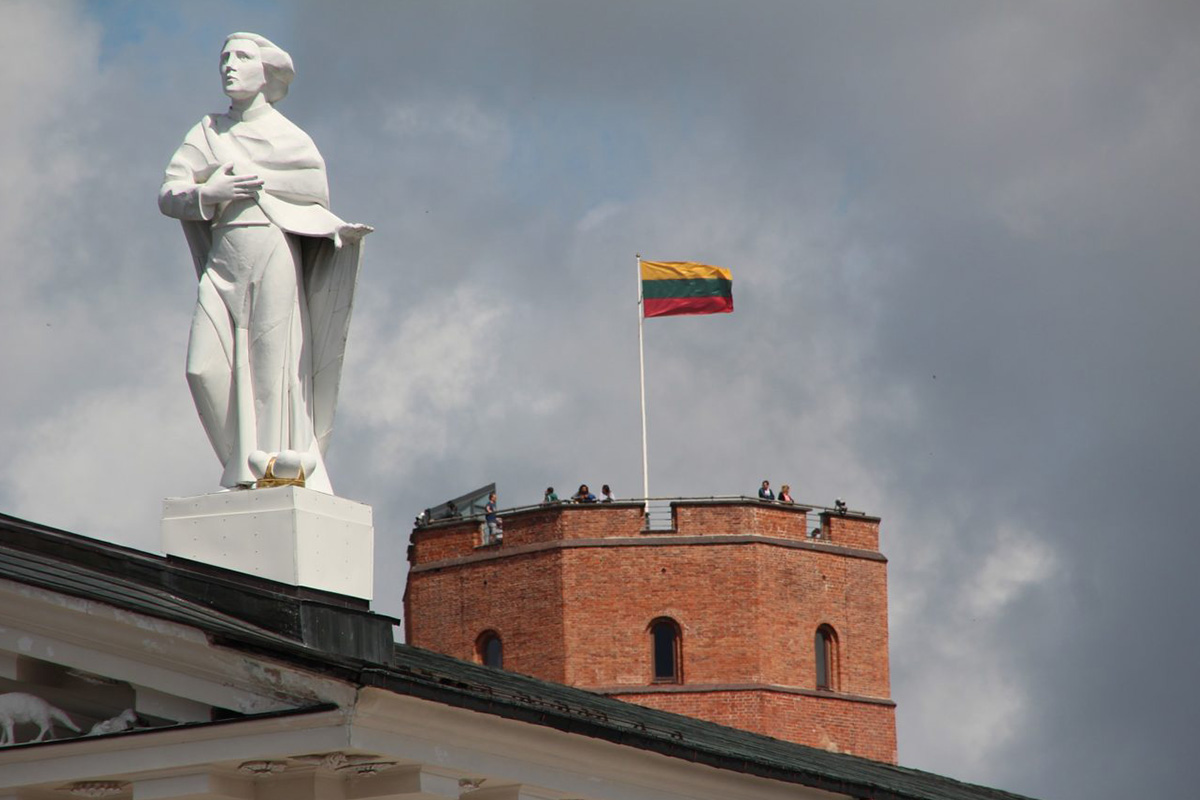 Reading Time:
< 1
minute
The Lithuanian Gambling Supervisory Authority has issued 7bet operator Amber Gaming with a fine of €6789 for breaching the national laws brought in last year regarding the promotion of gambling.
An investigation from the Commission found that on 13 October and 4 November in 2021, and also on 4 February this year, Amber Gaming published content on its website that the regulator said encouraged consumers to gambling.
The Commission highlighted a number of statements that could be seen as promotional and content intended to draw players to gambling with the operator's 7bet brand.
These statements included "Online casino: free spins and casino bonus" and "For those who want a greater sense of excitement, 7bet offers live real-time casino games. It gives you even more chances to win".
Ruling on the case, the Commission said the published information was "aimed at drawing attention to the company, its offer, persuading and encouraging persons to participate in the company's games".
This, the regulator said, was considered to encourage participation in games and therefore breached Article 10 (19) of the country's Ali.
It was established that the published information was aimed at drawing attention to the company, its offer, persuading and encouraging persons to participate in the company's games, which is considered to encourage participation in games, therefore, the company violated the requirements of Article 10 (19).
Amber Gaming was also warned that similar breaches or failure to remove any promotional content could result in the operator having its licence in the country suspended.
The operator does have the option to appeal the decision.
Lithuania's ban on gambling promotion came into effect on 1 July 2021, on the 20th anniversary of the Lithuanian Gambling Commission's formation.