Exclusive Interview with Anastasiya Rimskaya, BD Manager at Endorphina
Reading Time:
5
minutes
Our colleague, Szaló Réka managed to interview Anastasiya Rimskaya who is currently the Business Development Manager at Endorphina
First I would like to ask you to shortly introduce yourself and tell us when and why you started working in this industry.
Rimskaya: Hello, I'm a 25-year-old Siberian girl, currently living in Prague with a master's degree in Business Management, making my way into the igaming industry. I joined Endorphina around a year ago while I was finishing my studies. The IT industry has always been attractive to me, however I had no experience in online gambling. I wouldn't consider myself as a money hungry kind of girl in this industry, since I'm only experienced with land-based casino while playing roulette and winning $10 bucks.
So as far as you can see, all of this is pretty new for me and this is also what makes it more attractive.
We can read in your biography that you joined Endorphina a year ago and you are one of the few women in this industry. Will you please tell us more about it? As a woman what are your experiences or do you think that there is not a distinction what regards gender in this industry and maybe we should not discuss this question? What is your opinion?
Rimskaya: I'm fine with discussing these topics. In my opinion, being a woman can be seen as a weakness in any man-orientated industry. However, this weakness and vulnerability also has its perks. For example, sometimes it's even more relaxed to speak with men compared to women. Also, it can help melt and break the ice knowing some people can feel more relaxed when talking to a woman in comparison to only having males around the office. Also when it comes to women talking to women, we don't need to prove or demonstrate our macho-ness, or as they say, alpha-ness. We are just professionals. Talking about me personally, I can say that I even prefer to be in a man-oriented industry. It pushes me for the day-to-day improvement of myself. In a ladies' industry, perhaps too much time is spent gossiping and talking nonsense, therefore more time would be wasted.
The company you represent is a fast growing one with huge potential. Please speak about the strong points, values of the company that led to its great success.
Rimskaya: 1. Definitely the product is one of our strong points, thanks to our production team.
Each game has its own soul, and a lot of time is spent paying attention to every detail, until it is absolutely prefect – or we wouldn't put it in production at all.
2. The team – we are a group of people who are so involved and love what we do, this itself produces positive results and a great atmosphere to work in. These two things are the perfect match for success.
What role do you undertake in the company's life? What are your tasks and responsibilities?
Rimskaya: As a business development manager, I should have knowledge of every single step of the business process. I must start from finding the client, including businesses, marketing, legal activities, and take into consideration the psychology of the player's behaviors. I must say that the person in this position should be a linking element, to understand technical language and to translate the content into a language understandable for the general population.
Which were the most difficult periods in your career at Endorphina and what do you consider your personal success?
Rimskaya: The most difficult was at the very beginning, when I barely understood what was going on and how everything worked. It took some time to be able to start getting the hang of it. After some time I felt that I was able to start being a part of the industry and to navigate with ease.
I am sure that you have experience and knowledge about the European gambling industry especially the Eastern European one. I would like to ask you to share your opinion about gambling industry in general in Europe or in the countries you know better?
Rimskaya: From our experience with Eastern Europe, players value the result of having the "win." They are interested in pure gambling, when on the other hand, Western Europeans need more entertainment and they want the game to tell them a story and to introduce each character to them.
The Czech Republic has a long history of gambling. It is a part of the culture. Small non-stop shops are everywhere and people used to play there and spend their time not only playing, but communicating, discussing the latest news, etc. We are looking forward to the transition online, which is happening right now in the CR.
What can you tell us about the services Endorphina provides?
Which are the future plans of the company that you can talk about to our readers?
Rimskaya: We started as a small "startup" company and we have worked hard to grow and to set a solid place in this industry and now, we're finally going to play with the Big Guys on the regulated markets and yes, we're excited.
As a Business Development Manager of such a successful company what advice would you give for those investors who are planning to set up a business in this sector in Western Europe and Eastern Europe?
Rimskaya:: My advice is to not under finance your project. Expect some proper business expenses. Usually the project might fail due to the attitude of the investor, that he is going to "throw" some money in it and then get billions back, not properly looking into it. Thus, here comes one more sufficient thing – micromanagement. The investor needs to feel the pulse of the industry and his own business otherwise the possibility of success drops significantly.
What upcoming events is the company focusing on nowadays and how prepared is the company for these events?
Rimskaya: I believe that for each company in the igaming industry, ICE Totally Gaming is the most significant event of the whole year. Now it is about 3 months until the expo and I must say that we are deep inside the process of preparing the stand and the show. Endorphina usually distinguishes itself from the others, and we always bring something unusual and attractive with us – I am talking not only about the slots and its themes. Come to our booth no. N6-230 and see everything with your own eyes. Be sure to book a meeting with us as well to chat and get the latest insights!
And of course we would be glad to invite you to our hometown in Prague, to take part in the Prague Gaming Summit.
Who is your favorite actor or actress?
Rimskaya: James McAvoy, if you don't have a chance to watch "Split" yet, please do, the idea of the movie also reminds me of the book called The Minds of Billy Milligan by Daniel Kiz. I was not expecting McAvoy to be that good (in this movie)!
Where would you travel the most in Central Europe?
Rimskaya: I still have never been to the Austrian mountains and since snowboarding is my passion, I'd like to spend a weekend enjoying the Austrian nature and freezing air during the winter season.
Is Affiliate Marketing the Future of iGaming?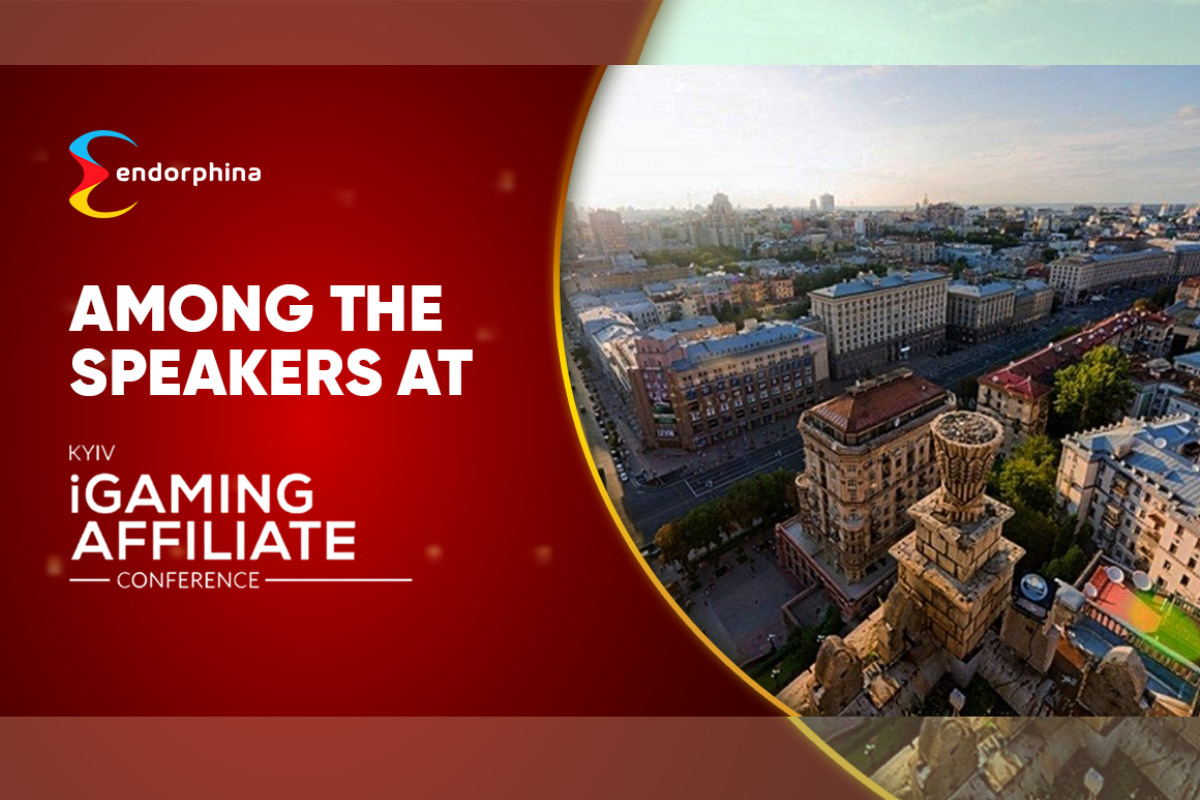 Reading Time:
2
minutes
The field of affiliate marketing has been overlooked for many years while only a few were able to unlock its full potential. However, there's been a huge shift in the industry as we can now see a huge rising trend around this topic at many recent events.
The most notable events circulating these topics are iGB Affiliate Lisbon, London's Affiliate Conference, Georgia's iGaming Affiliate Conference and Kyiv's iGaming Affiliate Conference among many others.
Some providers and platforms already understand the importance of great affiliate marketing so they frequently visit those events. Endorphina, the dynamic game provider from Prague, has been quick to be among them.
It's been said that Endorphina is planning to be present at as many affiliate-related exhibitions as possible. So far, they will be among the exhibitors at iGb Affiliate Lisbon and will contribute their experiences in dealing with affiliate marketeers.
Endorphina's CEO, Jan Urbanec, will be among the expert speakers at Kyiv's iGaming Affiliate Conference on September 26th. He will be sharing the insights of the company's practice and his own vast experience through a presentation about how affiliates can get their hands on various materials from game providers at a low cost or even for free. He will also be slightly touching the topic of streamers and how their cooperation with good game providers can be mutually beneficial.
You can expect a handful of topics to be discussed in detail during Kyiv igaming affiliate conference, such as:
The African gambling market: What is it and is it profitable?
How to get maximum quality traffic from an affiliate network?
Why advertisers and affiliates need to work closely to reach the maximum result?
Kyiv's igaming affiliate conference will be packed with interesting presentations and it is a great event to get your foot into the path of real affiliate marketing.
Interested in attending the event? Snatch these last tickets ASAP at: https://affiliateconf.com.ua/en/registration
Excited to meet Jan Urbanec, CEO of Endorphina, in person? Reach the company at mail@endorphina.com and schedule your meeting with Jan.
For more information about the game provider Endorphina, visit their website at: https://endorphina.com/
Endorphina is bringing beats to PAGE Manila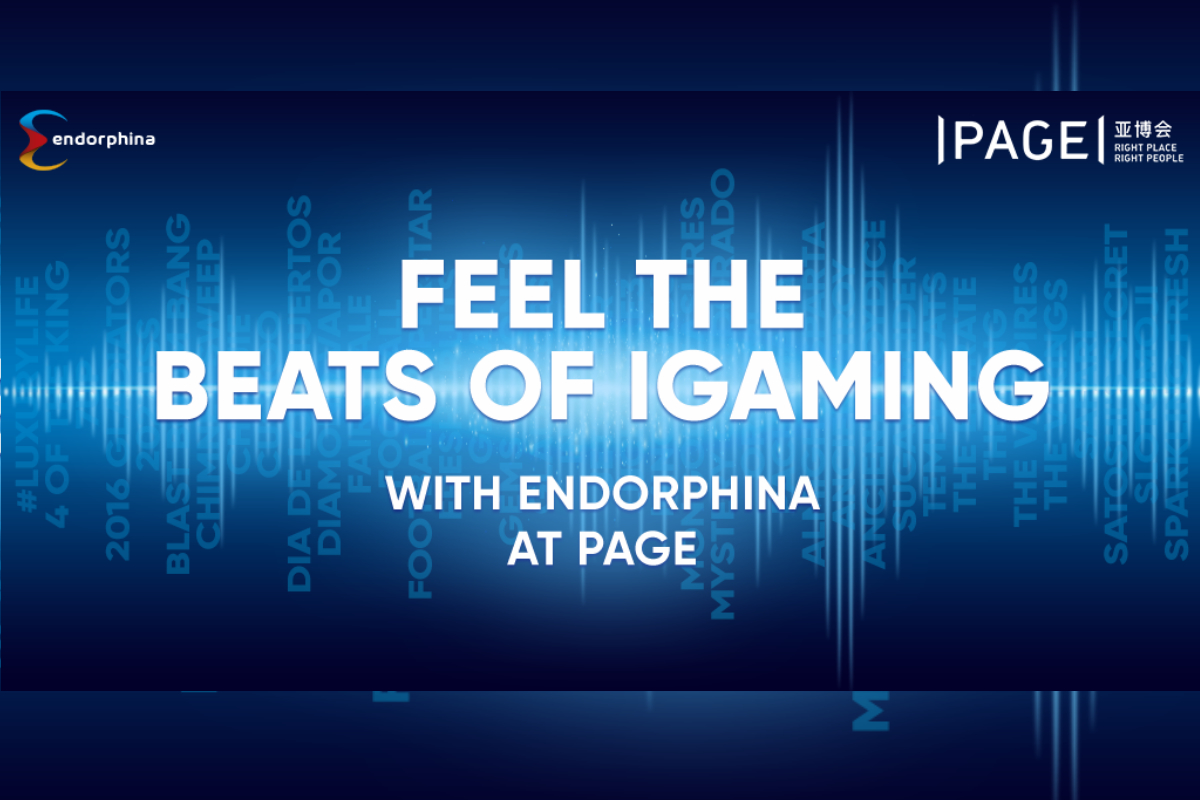 Reading Time:
2
minutes
While other employees dream about having a vacation, Endorphina's managers are jet-setting off to an exciting conference in Manila.
Endorphina's CEO Jan Urbanec and Business Development Manager Emiliano Sanchez are happy to join in Phil-Asian Gaming Exhibition (PAGE) in Manila in just a few days.
PAGE is a renowned gaming industry trade show in the Philippines that's dedicated to building a trustworthy, fair and transparent platform. They are the only industry exhibition that is currently supported by the government (PAGCOR).
Endorphina will participate along with over 200 other exhibitors from all over the world. You can find Jan and Emiliano near the colorful Endorphina stand, decorated with the names of the games written on the walls and resembling the equalizer.
THREE REASONS WHY YOU SHOULD BOOK A MEETING with Endorphina's representatives:
1. Jan and Emiliano will be happy to explain the process of integrating Endorphina's games into casinos. Book this meeting if you're a casino!
2. Are you interested in bonuses? Book a meeting and get to know more about Endorphina's innovative and truly seamless bonus system which is a game-changer for all casino owners.
3. When we say "whales", what do you hear? We bet it's not anything connected to the sea. It's the sound of money and a life of luxury. Endorphina does have something very attractive for those high rollers. Don't skip stand #2344 and don't miss a chance to find out why Endorphina games and high-rollers go hand in hand.
Take the time to visit their dedicated landing page https://endorphina.com/page-manila/en and to take your chance to expand business while getting familiar with Endorphina's most famous games. CEO Jan Urbanec and Business Development Manager Emiliano Sanchez will be waiting for you. See you there!
About Endorphina:
Endorphina, headquartered in Prague, Czech Republic, is a B2B software provider used by some of the most successful platforms and operators of the igaming industry. Their highly skilled specialists ensure success and a professional approach for their business partners. Endorphina succeeds at uniting the best online gaming experience and cutting-edge technology to create games that attract players with not only its beautiful design and authentic atmosphere, but also with the real thrill of gambling. Endorphina aims to always bring unique themes of the games to its players and that's why their games are loved by the players across the globe. The attention to detail, professional business approach and a personalized service makes Endorphina any winner's choice.
Endorphina will lift emotions higher than ever in Amsterdam!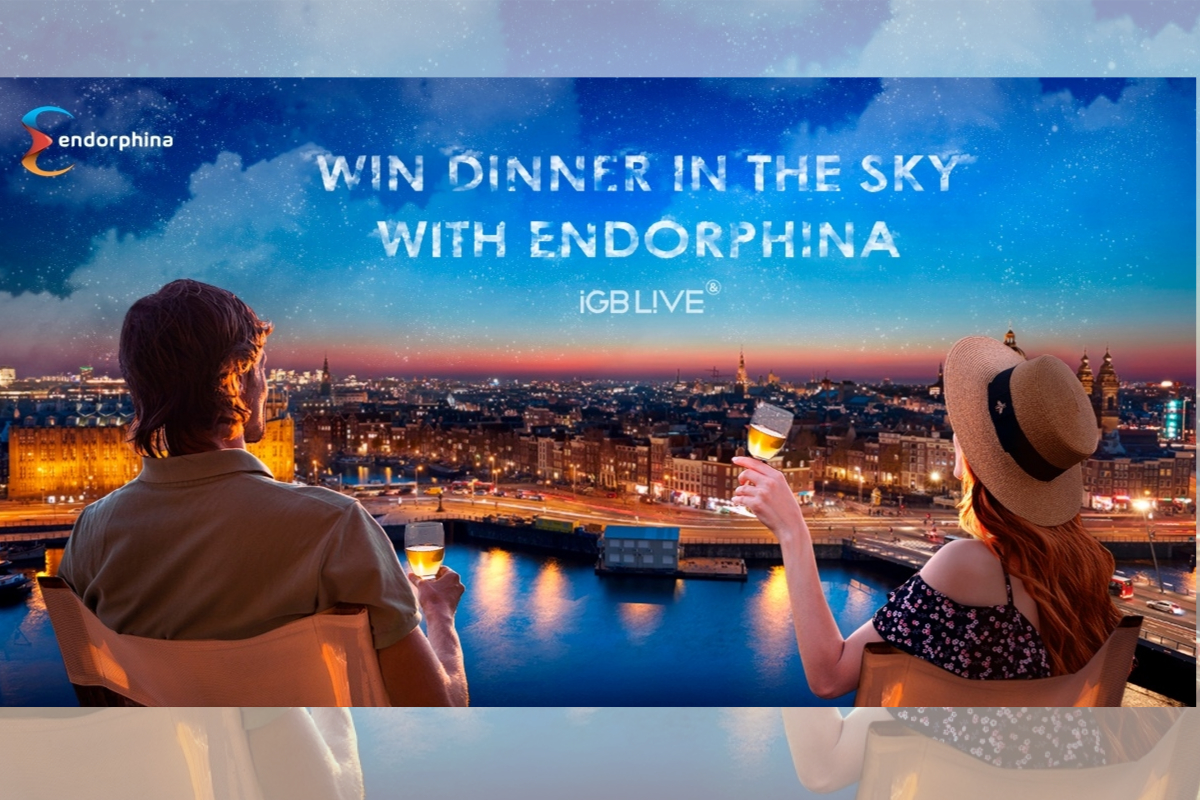 Reading Time:
1
minute
Endorphina, the energizing online slot game provider, is known for their talent when it comes to bringing out the best emotions. And of course, they've done it again. This time, however, they decided to take things to a completely new level –– something entirely unusual, exclusive and most of all thrilling.
Are you ready for it?
They will be hosting a spectacular dinner in the sky –– literally 60 meters above the ground! The special table is set in the heart of Amsterdam overlooking the city while serving the finest Michelin-star rated cuisine paired with drinks and wine. All of this will happen "in the sky" and give you that extra dose of endorphins to make sure you have an unforgettable experience. To top it off, you'll even get to watch the sunset.
Sound tempting?
You can win a free seat to join this dinner and experience it for yourself. All you need is to register yourself on the dedicated landing page: https://endorphina.com/igb-live and attend iGB live!. The winners will be randomly chosen on July 16th, 2019 and contacted to confirm their participation. So if you've already registered, keep updated!
To win a dinner in the sky – https://endorphina.com/igb-live