ARJEL Urges Start of Shared Online Poker Liquidity Project
Reading Time:
2
minutes
The French online gambling regulator, ARJEL, has reportedly contacted its Italian counterpart inquiring about the latter's progress on the realization of the shared online poker liquidity project.
It was in July 2017 when the gambling regulatory bodies of France, Italy, Spain, and Portugal signed an official agreement that would allow them to merge their online poker player pools in a bid to improve the state of the game in the four countries.
Citing unnamed sources, Italian poker news outlet AssoPoker reported today that ARJEL is looking to materialize the shared liquidity project in early 2018, as it was agreed by the participating regulators upon signing their agreement.
It is believed that the shared online poker liquidity network will indeed be launched in the first months of 2018, with France, Spain, and Portugal merging their player pools. According to sources, Italy will be able to join the project later in 2018.
Here it is important to note that Italy is yet to open the bidding process for operators interested to renew their licenses from the local regulator and ones that are interested to enter the Italian gambling market. Country regulators were expected to launch the call for license applications in mid-September, but little information on the matter has been released since then.
France Calls for Timely Launch of the Project
As pointed out earlier, the shared liquidity project was expected to be launched late in 2017 or in the first quarter of 2018. Sources have told AssoPoker that France is keen on sticking to that timetable and that Charles Coppolani, the President of ARJEL, has been contacting the regulator's partners in the endeavor asking where they are standing at in relation to its implementation.
According to different sources, France and Spain may become the first two countries to create a shared online poker liquidity network with Portugal joining shortly, and Italy entering the scheme when it copes with the consequences from the regulatory delays.
Another indication that the online poker network will first be launched in early 2018 and that not all countries that signed the July agreement would participate in that initial launch came from the owner of online poker brand PokerStars, The Stars Group (recently rebranded from Amaya).
During a conference call about the company's financial results for the third quarter of the year, Financial Director Brian Kyle said that they will join the shared liquidity project and that the initial phase of the project might be released in early 2018. It is believed that PokerStars will benefit the most from the project, as it currently is the only operator to hold licenses in all four participating jurisdictions.
French online gambling operator Winamax has also been among those to express interest in joining the scheme. Currently, the company runs operations in its homeland only but has revealed plans to expand its footprint in order to be able to take part in the shared liquidity project.
SOFTSWISS Gears Up for iGaming NEXT Valletta'23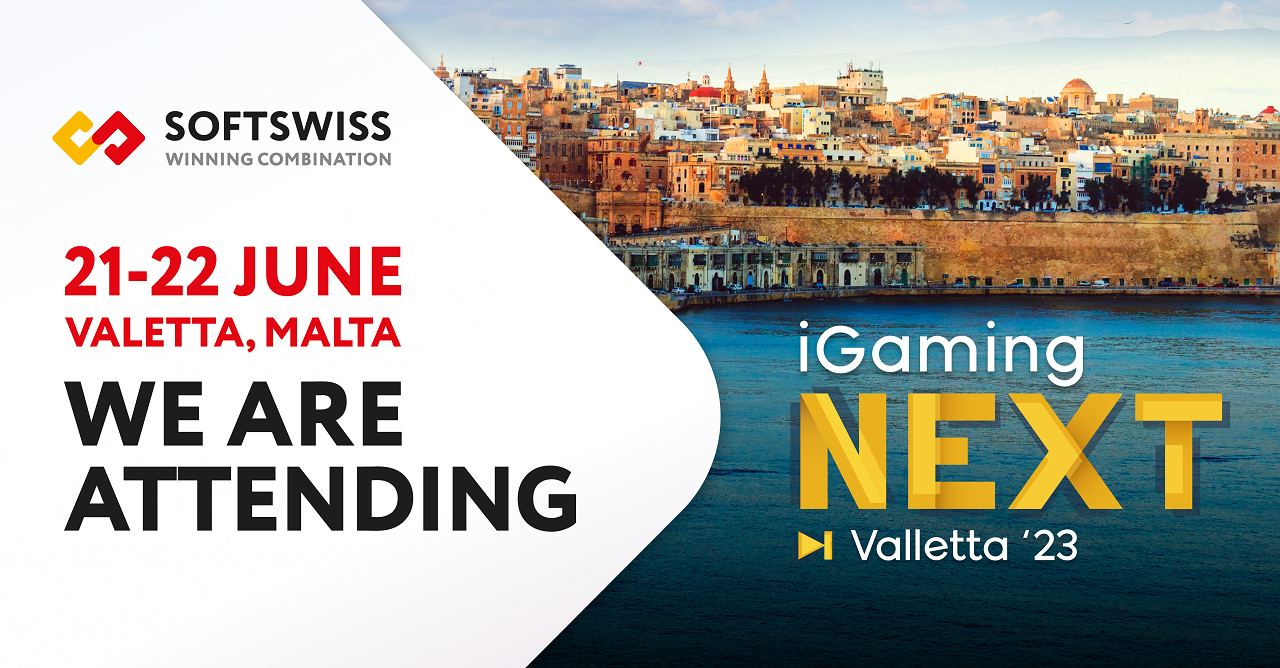 Reading Time:
2
minutes
SOFTSWISS, a technology company that provides software and solutions for the iGaming industry, joins the highly anticipated event – iGaming NEXT Valletta 2023. The event will take place on 21–22 June in the beautiful city of Valletta, Malta.
SOFTSWISS is excited to return to Malta, where the company made a lasting impression on the iGaming industry and local community last year. During SiGMA Europe 2022, SOFTSWISS left its mark by launching a hot 'chilli pepper' promotional campaign, which created buzz among attendees and islanders. 
The activities conducted in Malta last year demonstrated SOFTSWISS' desire to shine brightly and uniquely in the region, and as a result, the industry leader created 'Bringing the Heat' promotional campaign,  which helped build knowledge about the company and increase brand awareness among key stakeholders.
At iGaming NEXT Valletta, Valentina Bagniya, Chief Marketing Officer at SOFTSWISS, will be a speaker in an engaging panel discussion. With professionals from tech and other companies, Valentina will discuss different approaches on working with negative perceptions and adapting to the ever-changing landscape of regulatory requirements, as well as providing effective ways to work with negative public sentiment.
The event attendees will have a unique opportunity to learn more about SOFTSWISS and its cutting-edge products and solutions.  Meeting the company's experts, visitors will explore iGaming's hot trends, learn more about the company's innovative solutions and discover the unique service that SOFTSWISS is recognised for.
Max Trafimovich, Chief Commercial Officer at SOFTSWISS, comments: "We are thrilled to join iGaming NEXT Valletta'23! This event is an excellent platform to engage with industry peers and share our extensive expertise. We look forward to contributing to the expert discussions and showcasing our solutions to an incredibly diverse and refined audience."
SOFTSWISS invites all attendees to book a meeting at booth A4 to explore the company's range of products, engage with the team, and discover how SOFTSWISS can help drive success in the dynamic and ever-evolving iGaming industry.
About SOFTSWISS 
SOFTSWISS is an international iGaming company supplying certified software solutions for managing gambling operations. The expert team, which counts 1,400 employees, is based in Malta, Poland, Georgia, and Belarus.  SOFTSWISS holds a number of gaming licences and provides one-stop-shop iGaming software solutions. The company has a vast product portfolio, including the Online Casino Platform, the Game Aggregator with thousands of casino games, the Affilka affiliate platform, the Sportsbook Platform and the Jackpot Aggregator. In 2013, SOFTSWISS was the first in the world to introduce a Bitcoin-optimised online casino solution.
REEVO and Big Time Gaming Announce Strategic Alliance for Enhanced Gaming Solutions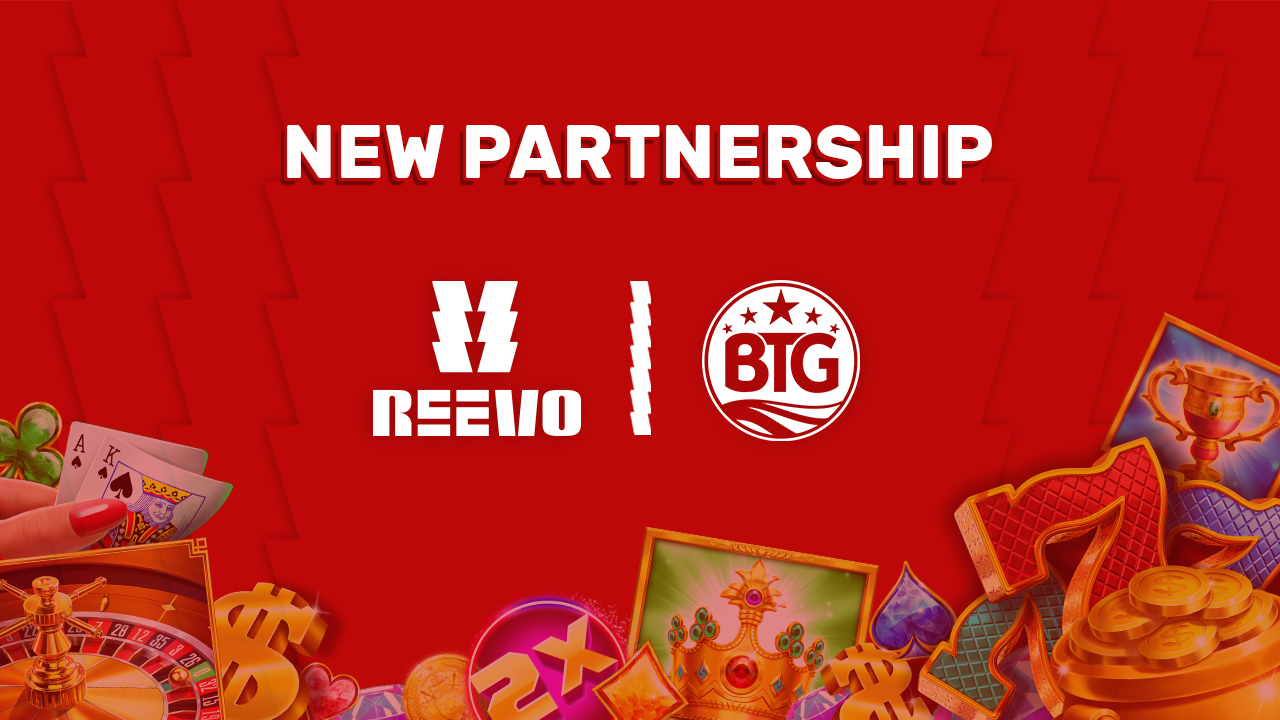 Reading Time:
2
minutes
REEVO, a leading provider of cutting-edge gaming solutions, is thrilled to announce a partnership with industry pioneer Big Time Gaming, which will combine REEVO's advanced platform with Big Time Gaming's trailblazing content.
Under this partnership, REEVO's operator partners will gain access to Big Time Gaming's exceptional portfolio of games. Big Time Gaming, part of Evolution Group and known for its innovative and highly engaging titles, including the legendary Megaways™ mechanic, will integrate its groundbreaking content seamlessly into REEVO's state-of-the-art platform. This integration will provide operators and players with unparalleled gaming experiences, marked by captivating gameplay and thrilling features.
Big Time Gaming's commitment to innovation and pushing the limits of game development resonates with REEVO's mission to provide cutting-edge solutions to its operator partners. The partnership enables Big Time Gaming to extend its reach and showcase its industry-leading content through REEVO's extensive network of operators.
REEVO has on boarded 70+ top partners, offering 8000+ games, including slots, table games, and live gaming experiences. This extensive collection is sourced from esteemed third-party suppliers, with support for free rounds. Continuing their commitment to improvement, REEVO plans to add 60+ new game providers in 2023.
Petra Maria Poola, Head of Sales, REEVO, said: "We are beyond excited to partner with Big Time Gaming, a company renowned for pushing the boundaries of innovation. This collaboration perfectly aligns with our vision of delivering an extraordinary gaming experience. By incorporating Big Time Gaming's exceptional content into our platform, we will provide a truly captivating game play experience for players around the world."
Nik Robinson, CEO, Big Time Gaming, said: "Collaborating with REEVO will provide us with a fantastic opportunity to showcase our games to a much wider audience. REEVO's ambition is to deliver an exceptional gaming experience that will engage and delight players and together with Big Time Gaming's extraordinary portfolio of content, we believe it will do just that."
Rightlander Limited Appoints Sarafina Wolde Gabriel As Chief Strategy Officer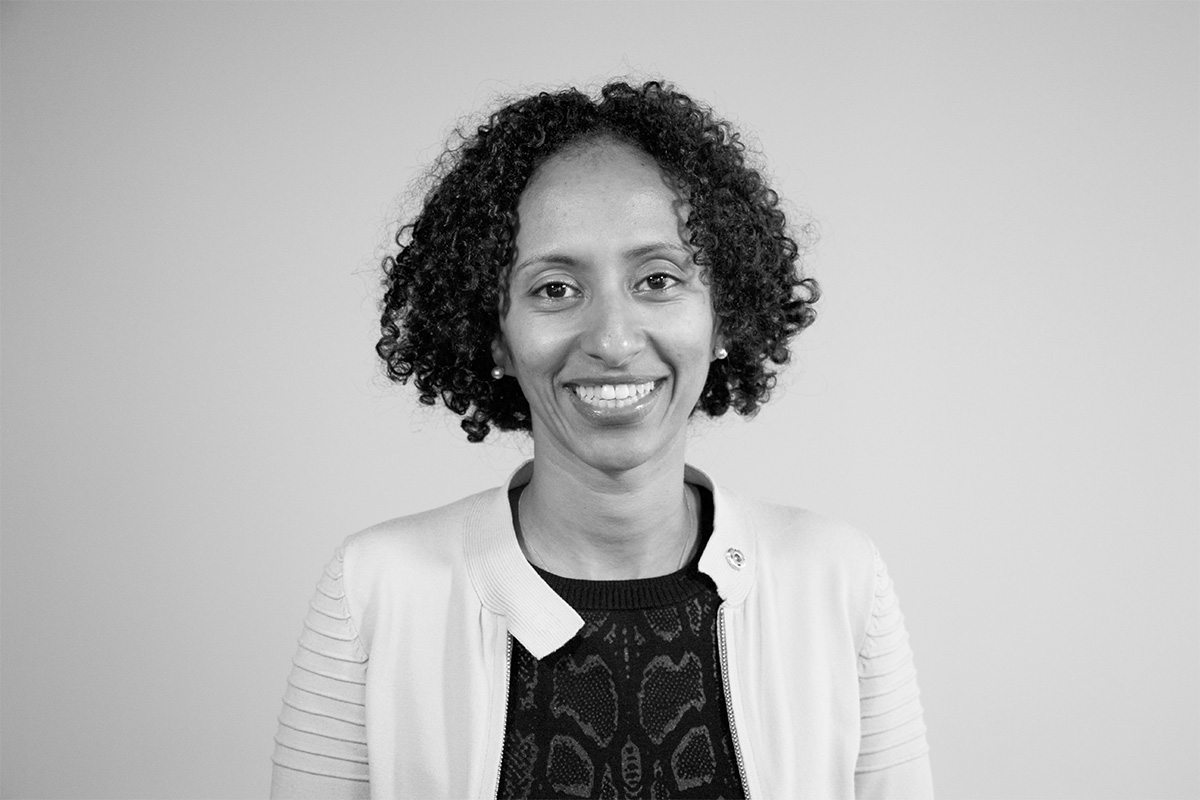 Reading Time:
2
minutes
Rightlander Limited appoints seasoned digital marketing leader Sarafina Wolde Gabriel as Chief Strategy Officer, marking a new era of strategic expansion and innovation for the global compliance and risk management solutions provider.
Rightlander, the advertising and affiliate compliance monitoring specialist, is pleased to announce the appointment of Sarafina Wolde Gabriel as Chief Strategy Officer (CSO).
In her new role, Wolde Gabriel will work closely with the company's founder, Ian Sims, and the broader management team to craft and implement business strategies intended to accelerate the company's growth on a global scale.
"Sarafina brings a wealth of experience and a proven track record of success in strategic planning and business development," said Ian Sims. "We are confident that her innovative thinking and strategic approach will be instrumental as we continue to grow our business and enter new markets."
Wolde Gabriel's remit will include expanding Rightlander's reach into new markets and verticals, evaluating potential new product opportunities, and building strategic partnerships to boost business growth. This strategic vision aligns with the company's objective to strengthen its market position and meet the increasingly complex needs of clients around the world.
Speaking on her appointment, she said, "I am thrilled to join Rightlander Limited and am committed to contributing to the company's forward-looking approach. I look forward to working with Ian and the entire team to explore new opportunities and create innovative strategies that will drive global growth."
A seasoned professional in digital marketing with over 19 years of experience, Wolde Gabriel brings to Rightlander a wealth of knowledge in leadership within the iGaming and marketing sectors.
Beginning her impressive career journey with Paysafe's Income Access in 2004, she made significant strides, eventually serving as the company's CMO until 2016. Her tenure with Paysafe was decorated with numerous industry awards, underscoring her expertise in driving growth and success in the digital marketing space.
In her most recent role as the VP of Strategy at Income Access, she directed innovative marketing strategies and established key business partnerships, contributing to the company's global expansion. In 2022, Wolde Gabriel made a strategic shift, joining GeoComply, a geolocation and fraud prevention company, as a senior director, where she continued to excel in new business development and global expansion.
Wolde Gabriel holds a Master's Degree in Marketing from the University of Surrey, UK, and a Bachelor's degree in International Business and Marketing from Concordia University, Montreal. An active contributor to her community, she served as the President of the African Students Association during her time at Concordia University.
The addition of Wolde Gabriel to Rightlander Limited's leadership team reflects the company's ongoing commitment to strengthening its strategic direction and accelerating its growth trajectory.
For more information on Rightlander Limited and its comprehensive range of services, visit www.rightlander.com.