Online casinos 'failing on problem gambling'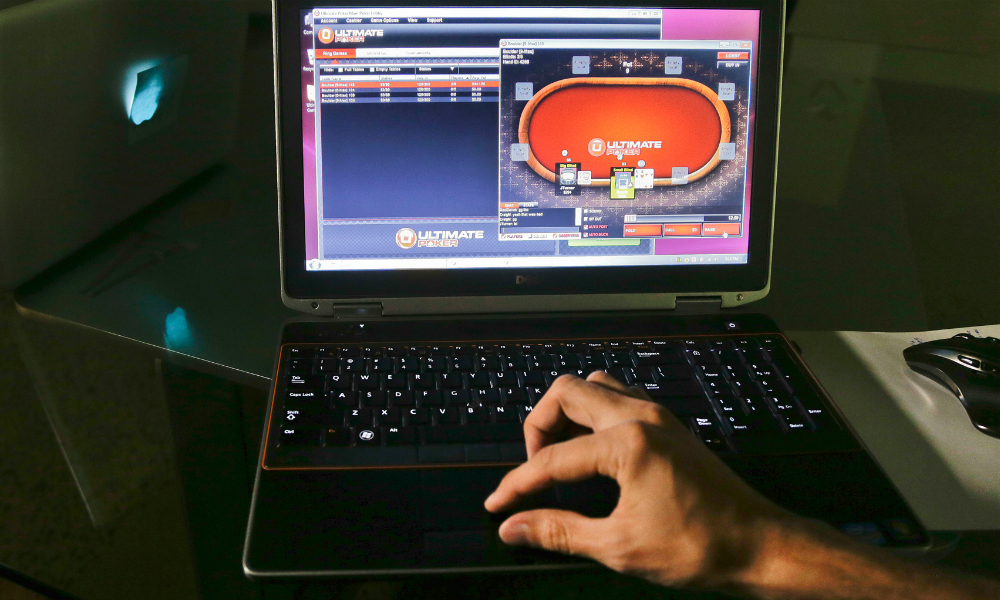 Reading Time:
2
minutes
The Gambling Commission expressed "significant concerns" at the practices of UK online gambling operators
Online casino operators are failing to protect problem gamblers or prevent money laundering, the Gambling Commission has warned.
It has written to all 195 UK operators and warned them to review procedures.
Many were unable to spot signs of financial crime and compulsive gambling, it said.
It is investigating 17 companies, with five under licence review. If a company loses its licence, it would no longer be able to operate in the UK.
None of the operators under investigation has been named by the regulator.
A third of all gambling in the UK now takes place online, and the industry is worth billions of pounds.
But the commission is concerned that customers whose gambling is becoming compulsive are not being followed up.
It reviewed a large number of customer accounts and found "potential signs of problem gambling based on consumers' gambling pattern and spend", it said.
"In many cases, however, this behaviour did not trigger a customer interaction."
'Online casinos should have a duty of care'
David Bradford's family only discovered his secret gambling addiction when he was jailed for a £50,000 fraud.
The accountant received an eight-month sentence in 2014 and his stunned family discovered the secret gambler was almost £500,000 in debt.
He had also taken out payday loans and remortgaged the family home in Sheffield.
Mr Bradford, now 61, said that rather than helping gamblers who were trying to stop, casinos sent "lots of offers to get back on the bandwagon".
He added: "They only really answer to their shareholders … there is a need for a duty of care."
His son Adam Bradford said gambling should be treated as a mental illness.
The 25-year-old added: "I hope this measure is not simply a threat and if companies do lose their licences for breaches of the code, then it is a step in the right direction."
The commission also said that some staff had little idea of how to spot money laundering – or, in some cases, even what it was.
All companies should ensure staff are trained in the law, and they should all carry out risk assessments – such as monitoring and risk profiling of customers – it said.
The commission's chief executive Sarah Harrison said the organisation was taking action to make the market "fairer and safer".
She added: "It is vital that the gambling industry takes its duty to protect consumers and keep crime out of gambling."
Source: BBC
The recent updates around the Responsible Gambling and Consumer Protection acts will be discussed at Prague Gaming Summit and at the European Gaming Congress, bot organized by our team.
Cloudflare, GR8 TECH, NSoft, Bragg Group, Tom Horn Gaming, Endorphina, nanocosmos, TriStratus and more confirmed as sponsors for the Prague Gaming & TECH Summit 2023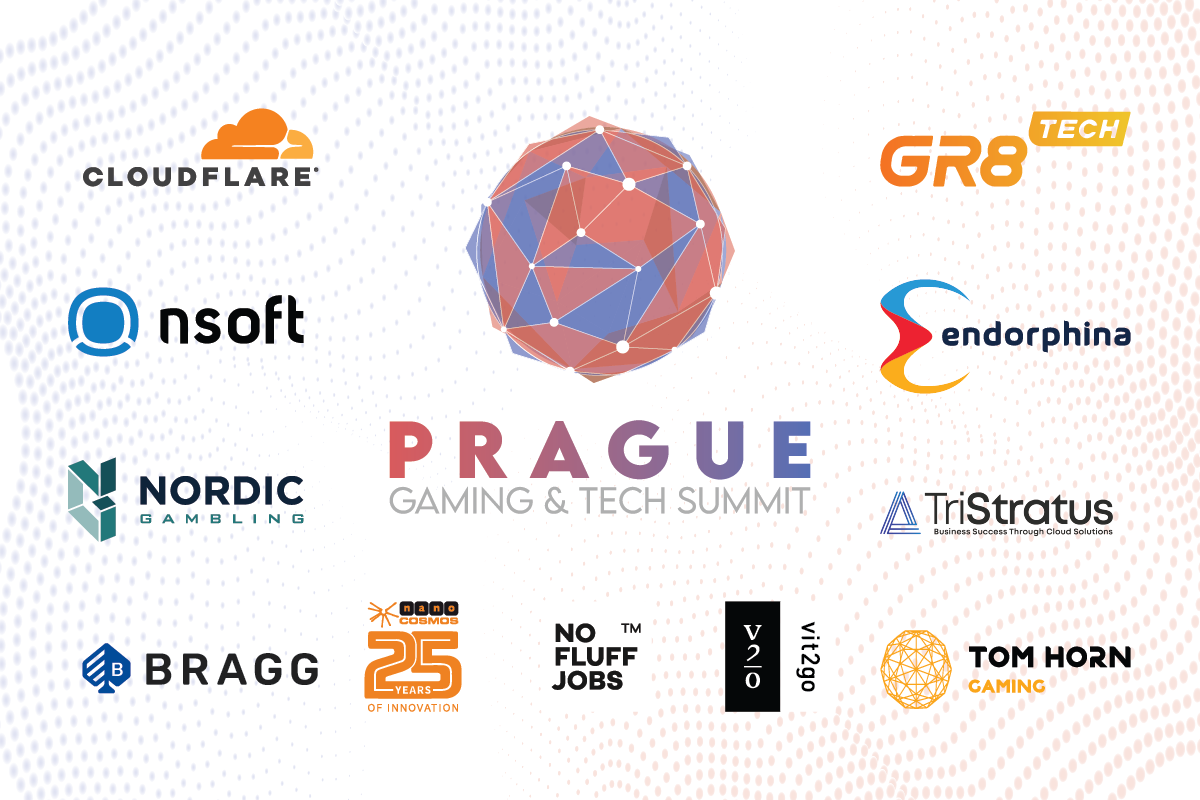 Reading Time:
3
minutes
Prague Gaming & Tech Summit sells out sponsorship packages and attendee seats
Leading experts from globally recognised companies confirmed
The Prague Gaming and Tech Summit, Central and Eastern Europe (CEE's) largest betting and gaming industry conference, has announced its list of headline sponsors ahead of next week's highly-anticipated event.
The now sold-out seventh edition of the show, organised by the CEE region's leading media and events platform, Hipther Agency, will take place on the 28th-30th March 2023, at Vienna House in Prague's Andel district, starting at 08.45am.
The event already has a record 11 key sponsors confirmed, with regional market-leaders Cloudflare, GR8 TECH, NSoft, Bragg Group, Tom Horn Gaming, Endorphina, nanocosmos and TriStratus all set to headline at the event.
As mentioned in earlier press releases, the 2023 edition of the Prague Gaming & TECH Summit, will bring new features to the program and speakers from the likes of Bayes Esports, LeoVegas, VIXIO, Inspired Entertainment, GiG, Kaizen Gaming and the Swedish Trade Association for Online Gambling.
As well as quality content shared during the panel discussions and keynote presentations, a limited number of delegates can also join five region-oriented roundtable discussions.
Commenting on the event, Zoltan Tuendik, Co-Founder and Head of Business at Hipther, said: "We have allocated a limited amount of sponsorship packages in order to provide the optimal visibility for all companies that have decided to support our event as sponsors.
"Thus, we are happy to announce that all packages have been booked and some companies have already shown interest to supporting the 2024 edition of the event."
***Quotes from sponsors:
Evgen Belousov, CEO at GR8 Tech: "We at GR8 Tech don't mess around with half-baked solutions or wishy-washy partnerships. So, we're going to the Prague Gaming & Tech Summit 2023 to connect with key players in the iGaming industry and showcase the unique solutions that GR8 Tech has to offer.
"I feel like we're going to make the most out of it as silver sponsors of the event. We're looking forward to participating, meeting new people, exchanging ideas, and, of course, showing that we're not afraid to push the boundaries of what's possible in the industry to boost our clients' businesses."
Matej Filipančič, Head of Turnkey Solutions at Bragg Gaming: "Bragg Gaming, a leading global iGaming technology provider, is all set to attend the Prague Summit. The company has adapted its PAM (Player Account Management) Platform to fully comply with the Czech regulatory framework, making it an ideal fit for tier-one operators in the market.
"Bragg Gaming is keen to expand its presence in the region by offering Turnkey Solutions enriched with the Fuze™ Player Engagement Toolset and exclusive content, which is expected to give operators an important competitive advantage and generate a lot of interest among attendees."
Ondrej Lapides, CEO at Tom Horn Gaming: "We're super excited to be a sponsor of the Prague Gaming & TECH Summit, a major event that focuses on the rapidly growing igaming industry in Central Europe.
"Zoltan and his team always make sure the event brings together leading experts and enthusiasts to share insights and trends on the latest developments in the region. We have been experiencing a steady growth in both the Czech Republic and Slovakia and can't wait to engage with the iGaming community to share and exchange expertise and experiences."
Oliver Lietz, CEO at nanocosmos: "I'm thrilled to be joining the Prague Gaming Summit and have nanocosmos to sponsor this exciting event. As we continue to explore the possibilities of interactive live streaming, the gaming industry stands to benefit tremendously.
"By combining cutting-edge technology with engaging content, we can create truly immersive gaming experiences that will keep players coming back for more. I look forward to sharing my insights and collaborating with other experts in this dynamic field."
Asif Akram, Managing Partner at TriStratus: "I am thrilled to be a part of this Prague Gaming & TECH Summit as both a participant and sponsor. It's a fantastic opportunity to connect with industry leaders, showcase TriStratus' services, and support the growth of this exciting sector."
RSVP Round table discussions with focus on Czechia, Poland, Romania, Finland and USA at Prague Gaming & TECH Summit 2023
Reading Time:
2
minutes
Prague Gaming & TECH Summit will feature RSVP round table discussions with a focus on Czechia, Poland, Romania, Finland, and USA
Leading experts from globally recognized companies confirmed
There are less than two weeks left until the #hipthers will open the doors to the highly awaited PRAGUE GAMING & TECH SUMMIT.
As mentioned in earlier press releases, the 2023 edition of the Prague Gaming & TECH Summit, which will take place between 29-30 March at Vienna House Andel's Prague, will bring new features to the program to boost engagement among delegates and supplement the content.
Besides the quality content shared during the panel discussions and keynote presentations, a limited number of delegates can join 5 region-oriented round table discussions.
The exclusive round table discussions are core functionality of the Prague Summit and allow delegates to address more complex questions to the leading expert with valuable information about each jurisdiction. Each country is assigned a round table where up to 5 delegates can sit in and formulate questions for the experts.
The roundtable discussion about Czechia will be led by Václav Ulrich – Co-founder of the Institute for Gambling Regulation
The roundtable discussion about Finland will be led by Antti Koivula – Legal Advisor at Legal Gaming Attorneys at Law
The roundtable discussion about Romania will be led by Dan Iliovici – Vice President at Rombet
The roundtable discussion about Poland will be led by Piotr Dynowski – Partner/Attorney at Law/Head of IP/Media/Tech&Comms Practice at Bird & Bird Poland
The roundtable discussion about the USA will be led by William J. Pascrell, III, Esq – Partner at Princeton Public Affairs Group, Inc.
The  2023 edition Prague Gaming & TECH Summit is supported by the following sponsors: Cloudflare, GR8 TECH, Nordic Gambling, NSoft, nanocosmos, Tom Horn Gaming, TriStratus, Endorphina, No Fluff Jobs, Bragg Group, and Vit2Go.
In 2023, the event becomes a 2-day conference that automatically increases the networking opportunities, thus the team has lined up some unique networking sessions for you to benefit from.
C-level executives, compliance experts, government officials who are active in the iGaming, eSports, Blockchain, Artificial Intelligence, Fintech, Virtual/Augmented/Mixed Reality, and many more are going to share their knowledge and are ready to meet you in Prague between 29-30 March 2023.
Participants also have the opportunity to explore the future by entering the metaverse via virtual reality goggles onsite during the show.
Until 20 March, you can still register at the normal rate by opting for either the Delegate Pass or Combo Pass (which includes 3 nights of accommodation at the official hotel). You can find more details here: https://hipther.com/events/prague/regprague2023/
As always, the team is continuing their initiative for a sustainable future are taking even more steps that directly impact the conservation of the planet's ecosystem and biodiversity
Additionally, make sure to keep an eye on the European Gaming Quarterly Meetups, which also offer a virtual opportunity to stay up to date with the gaming industry throughout the year.
Wazdan picks up six nominations at the BSG Awards 2023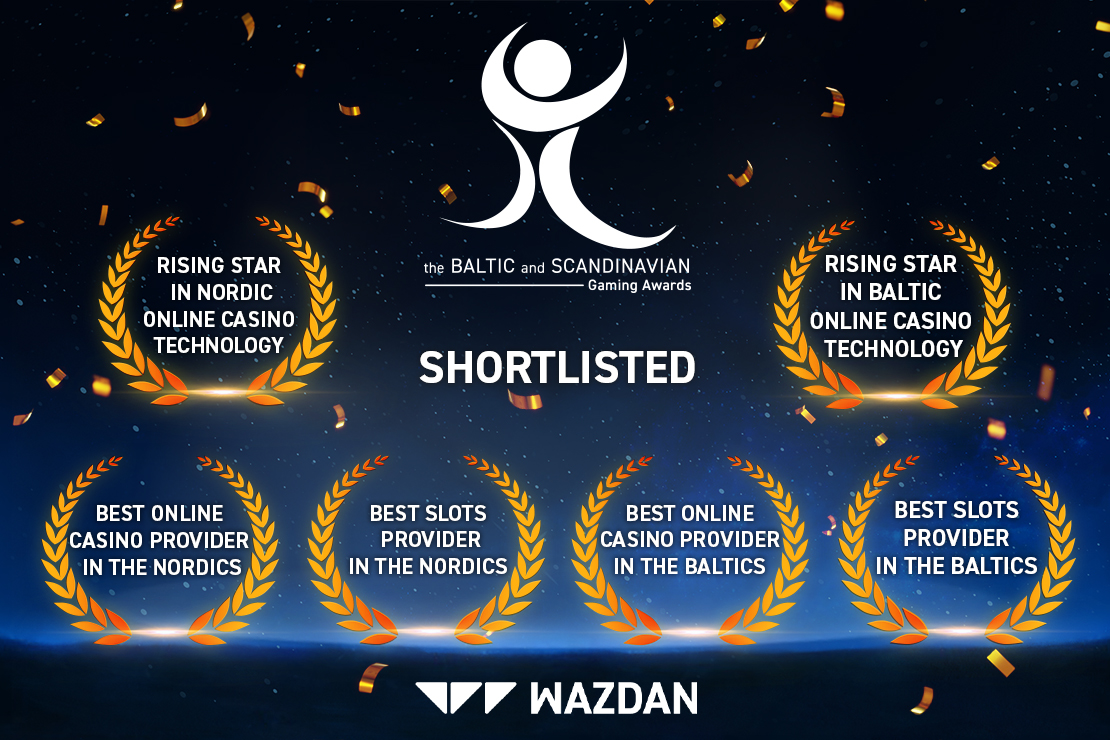 Reading Time:
< 1
minute
Wazdan, the innovative games provider, has made it to the voting phase of the BSG Awards 2023 in six categories, with the winners being announced over a three-day conference from the 15th to the 17th of May.
Taking place in Riga, Latvia, the ceremony marks an important event for the iGaming industry in the Nordic and Baltic countries. Wazdan retains a strong presence in the region, being live and holding licenses in Denmark, Sweden, Latvia, and Lithuania.
Wazdan's nominations for the awards include Best Online Casino Provider in the Nordics, Rising Star in Nordic Online Casino Technology, Best Slots Provider in the Nordics, Best Online Casino Provider in the Baltics, Best Slots Provider in the Baltics and Rising Star in Baltic Online Casino Technology.
This event follows the 2022 Awards which took place last May, where Wazdan took home the trophy for two categories: Best Slots Provider in the Baltics and Rising Star in Nordic Online Casino Technology.
The finalists for each category are decided by popular vote, which is open now and running until the 20th of March.
Andrzej Hyla, Chief Commercial Officer at Wazdan said: "We are thrilled to once again be nominated among the industry's best at the BSG Awards 2023. At Wazdan we constantly strive for innovation and it's great to see that being recognised at the event.
"We would be honoured to be shortlisted. We encourage everyone to vote on Wazdan and we wish the very best of luck to all nominees!"