Esports betting cryptocurrency eGold presale with a breaking record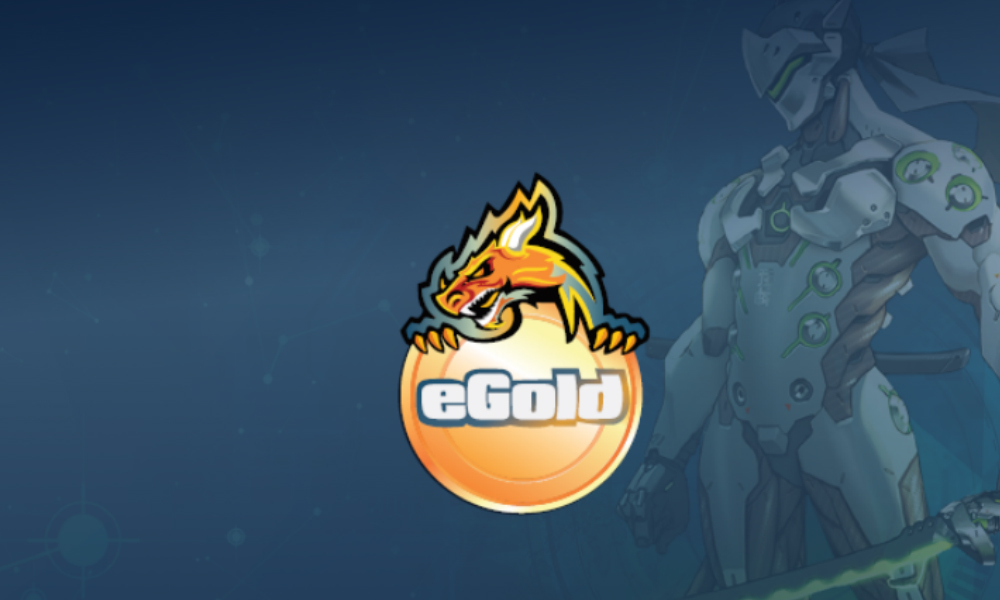 Reading Time:
3
minutes
February 2nd, 2018 – The online betting solutions provider UltraPlay has announced that the eGold presale tokens were all sold out under 24 hours reaching the hard cap before the end presale date February 8th.
The eGold project dedicated to the global eSports betting sector has successfully reached its presale hard cap of 500 eth giving a 20% bonus to the ICO members. The first stage of the ICO campaign collected around $ 500, 000.
444,444 EGL (10% of the total amount of tokens for sale) were distributed at this stage following the company's roadmap and vision to provide various incentives to its community.
Mario Ovcharov, CCO at eGold commented: "The presale was planned to end on February 8th but we reached our hard cap so fast on the first day, which made us really excited and proud of our project and our community of supporters. We would like to thank all who took part in our project now. This is a solid proof of the huge potential that eGold holds for the industry and its members. We can't wait to start the eGold sale which promises to achieve even better results."
Following the success of the presale, all interested in cryptocurrencies and eSports can join again on February 18th, 2018 when the sale of eGold will start. All participants can buy eGold tokens and be part of the ever-growing community of the project. Various bonuses will be available for the community during the first day and week of the sale. The eGold ICO aims to reach its hard cap of 5000 eth (around $ 6 mln according to the current Ethereum price) needed for the further development of the project's milestones.
Ovcharov added: "eGold token will also be traded on major crypto exchanges soon. We are proud to present our own eSports betting cryptocurrency that aims to become the first-choice payment method for the eSports punters and crypto fans worldwide."
eGold aims to unify all gamers worldwide by offering an easy, quick and secure alternative for betting on their favorite games, such as Counter-Strike: Global Offensive, League of Legends, DOTA2, Hearthstone, World of Warcraft and many others. The eSports and crypto fans can choose from a wide variety of events to place bets on.
The new digital currency is an ERC20 Ethereum-based token which allows the eSports betting community to feel the next level of gaming experience and be connected in a unified eSports ecosystem based on a cryptographic security. The cryptocurrency will be launched first onto the brand-new betting website – Buff88, created with the mindset of a gamer, which is now available to visit and review.
The eGold project is backed up by the leading eSports betting brands that are using UltraPlay's betting solutions and it is going to offer a cutting-edge technology and advanced user experience to players and other operators in the near future.
About eGold:
eGold is a new cryptocurrency for eSports betting, based on the Ethereum blockchain. eGold aims to unify eSports betting enthusiast all around the world as offering an easy, quick and secure alternative for betting on their favorite games, such as Counter Strike: Global Offensive, League of Legends, DOTA2, Hearthstone, World of Warcraft, and many others, and provide bets on the leading gaming tournaments worldwide. eGold allows the eSports betting community to feel the next level of gaming experience and be connected in a unified eSports ecosystem based on а cryptographic security.
About UltraPlay:
UltraPlay is a modern technological company, founded in 2010, with the core ambition to offer innovative approach to the online gaming industry by providing advanced betting solutions, focused on eSports, sports betting, casino, live betting and bitcoin solutions.
Assembled by a team of iGaming professionals with vast experience in betting product development, operations, eSports and marketing, UltraPlay is a trusted partner for delivering superior sports software and odds products to its customers. Learn more about the company here: www.ultraplay.co
High School Association pitches for esports league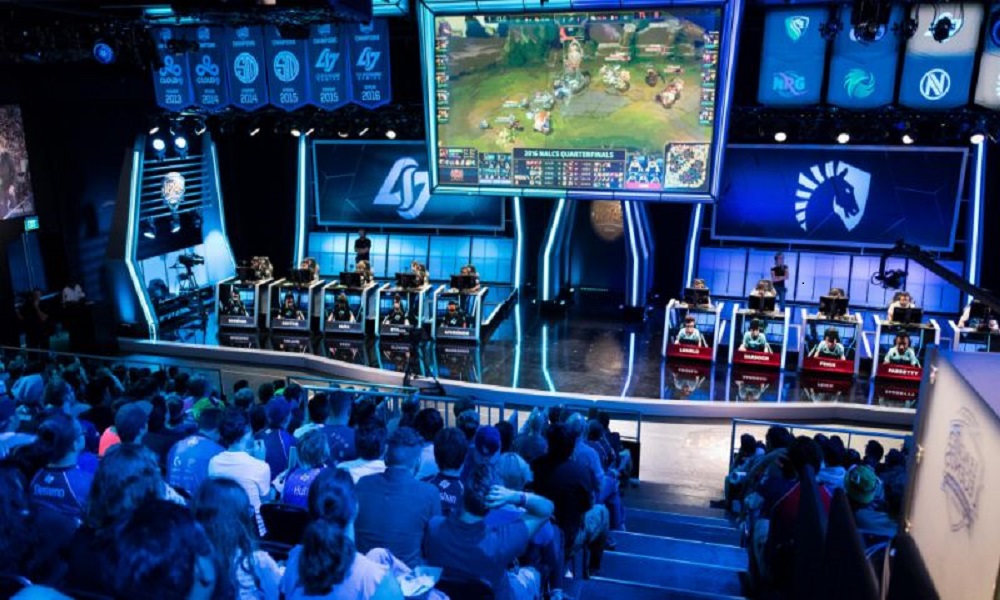 Reading Time:
2
minutes
The National Federation of State High School Associations (NFHS) is joining hands with a startup called PlayVS to bring esports leagues to high schools around the USA starting this fall. The league will not have the popular first-person shooter genre.
The fast-growing phenomenon of esports, which has led to a situation where we have more high-school gamers than athletes, is getting major endorsement from the organisation that sets the rules for high school sports activities of all shapes and forms in the country.
Planning for an inaugural season starting in October, NFHS will rope in state associations, with the objective of launching the league in at least 15 states. PlayVS, on its part, will focus on building relationships with game developers and will manage the infrastructure that will allow players to compete for state championships—which could lead to college scholarships, as in the case of traditional sports.
NFHS Network CEO Mark Koski said PlayVS was chosen because it focuses on the educational and participatory aspects of gaming. "PlayVS' philosophy on high school-based sports and focus on participation perfectly aligns with the NFHS and its member state associations," Koski said in a news release.
In comments to Variety, PlayVS CEO Delane Parnell noted that esports "is about more than just playing games. It can be used to help students grow their STEM interests and develop valuable life skills, and since there are more high school gamers than athletes, it's about time we foster this pastime in an educational setting."
NFHS said it will be selective about what games are included in the initiative. Although first-person shooter games like Overwatch, Fortnite and Counter-Strike are among the most popular multiplayer games in esports, they will not be part of the programme.
"First-person shooter games we believe do not fit within the education mindset that we are hoping to bring to this activity," Koski told the gaming news outlet Polygon.
The programme will include 10 officially sanctioned games, including fighting games like Street Fighter V, sports games like the FIFA series, and multiplayer online battle arena (MOBA) games like League of Legends. Each state-based organisation will choose the games will allow students to compete in.
"If a state association says, 'Hey, we do not want a fighting game!' or 'We're going to stick with a MOBA game or a sports game!' then that's up to them. So every state will be slightly different," Koski said. He added that NFHS will not prohibit states from organising their own shooting-game competitions on the platform.
Source: associationsnow.com
Bach deplores Esports with violent content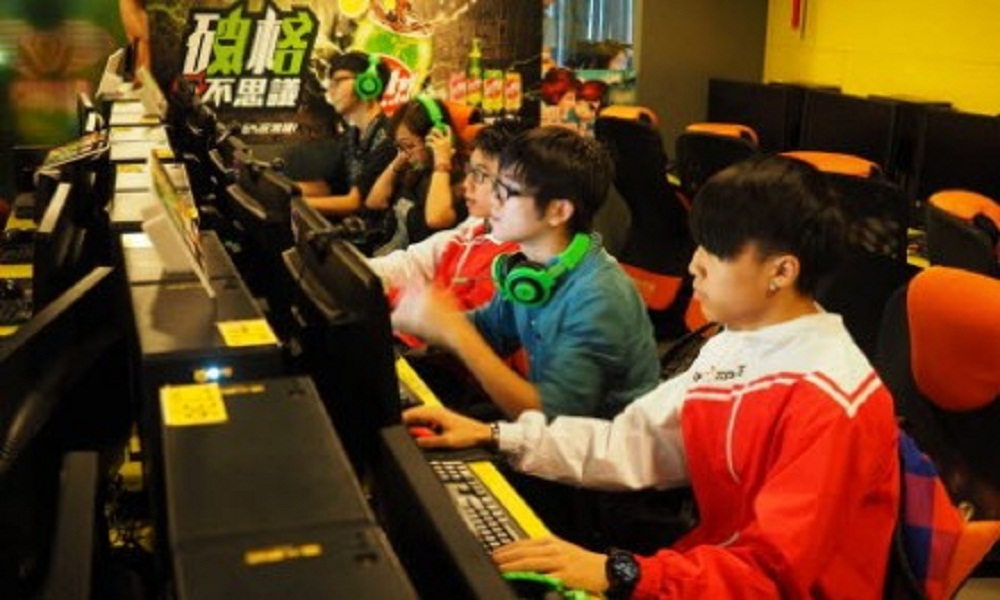 Reading Time:
2
minutes
Thomas Bach, International Olympic Committee (IOC) President, has categorically stated that Esports with violent or discriminatory content will not be considered for the Olympic Games.
Esports, the competitive side of electronic gaming, is growing rapidly, with an estimated 250 million players worldwide and worth about a billion dollars a year.
The IOC in November recognised esports as a sports activity and proclaimed that it will be included as a medal event at the 2022 Asian Games.
Bach now says that the inclusion is subject to conditions: They show physical activity which can be compared to physical activity in some traditional sports. In order to be recognised by the IOC and by the Olympic movement, it is not enough just to show physical activity there. The physical activity must also be in compliance with the values of the Olympic movement.
He continued: "We have to draw a very clear red line in this respect and that red line would be e-games which are killer games or where you have promotion of violence or any kind of discrimination as a content… they can never be recognised as part of the Olympic movement.  They would be contrary to our values and our principles."
Bach is in India to meet the new set of Indian Olympic Association (IOA) officials and sports minister Rajyavardhan Singh Rathore.
Grappling with an ageing traditional audience and the waning appeal of several Olympic sports, the IOC is desperate to woo young people.
The introduction of sport climbing at the Tokyo 2020 Games is seen as another step in that direction and Bach said it was necessary to embrace new disciplines to stay relevant.
"Olympic Games have always been open to new sports without forgetting our roots. Tradition alone is no value. If you just stick to tradition and don't open up to sports practised by the younger generations, then you can lose your relevance very quickly."
"This us why we have to remain open to this and this is why we are happy that in Tokyo we'll see some of these sports on the Olympic programme."
"This is why we have added them, so that the Olympic Games in Tokyo will be younger, they will be more urban that means you'll see more sports organised in the centres of the city where people are."
"Sports will not retract to the stadia but will go to the people. There you will see more women participating than ever before in the Olympic Games."
(Reporting by Amlan Chakraborty in New Delhi; editing by Toby Davis)
Source: Reuters
West Ham expand FIFA eSports team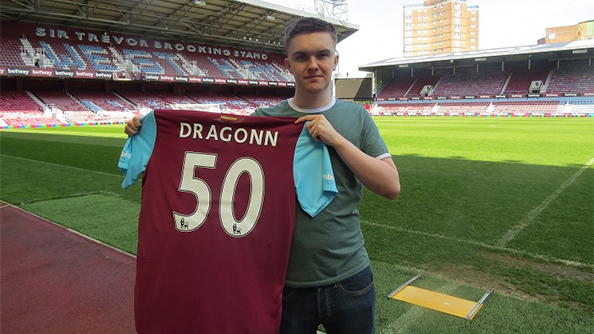 Reading Time:
1
minute
West Ham United, the mid-table English Premier League football team, have expanded their esports team by signing Danny Taylor.
Taylor is a well-known FIFA player, who has been around for more than ten years. He has reached the FIFA Interactive World Cup (eWorld Cup) grand finals thrice.
Taylor plies his trade on PS4. West Ham already have Jamie "Jamboo" Rigden, – who plays FIFA on Xbox One.
Both these players will represent West Ham in the upcoming FIFA eClub World Cup qualification group stages.
Taylor was upbeat following the news: "I'm absolutely buzzing to be given an opportunity like this. I'm a long-term player, and have been playing online competitively since FIFA 08, but this is the first time I've stepped into the professional environment of actually representing a football club." He further told whufc.com: "I've always just represented myself, and made it to a few world finals, but this is the first time I've ever stepped up to this level. It's massive for me and it's something I've always wanted to do."
West Ham were the first Premier League football team to embrace esports, signing Sean "Dragonn" Allen two years ago, who later moved to the Lightning Pandas.
Dragonn also coached fellow UK FIFA player Spencer "Gorilla" Ealing in last year's FIFA Interactive World Cup, a tournament Gorilla went on to win.
Since West Ham moved into esports, many other football clubs followed suit, including the likes of PSG, Roma, Manchester City and many more.
Some remain in FIFA, while others have embraced different games like League of Legends and Rocket League.
Source: esports-news.co.uk