Metal Casino Launches a new Casino Live Stream on YouTube and Twitch, hosted by real rock stars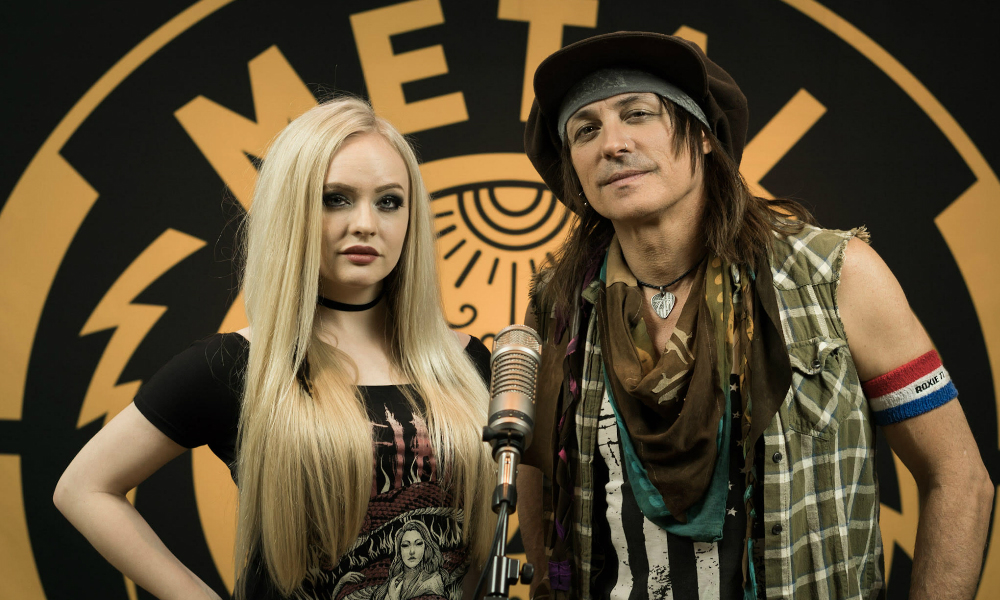 Reading Time:
2
minutes
Guitar hero Ryan Roxie to co-host twice-weekly gaming and rock broadcast
13 February 2018 – Malta (Press Release): Metal Casino, the gaming site for rock fans that is part-owned by Ozzy Osbourne, is to launch a twice-weekly gaming and music show that will be streamed live on leading platforms Twitch and YouTube.
The Metal Casino Live show will fuse live casino experiences with hard rock and metal music to be broadcast for the first time on Friday, February 16 at 20:00 (CET).
The programme, to be presented by rock legend Ryan Roxie and TV hostess Marielle Tengstrom, will feature great music, chat, audience interaction, live games and opportunities to win big prizes. It will be broadcast each week on Wednesday and Friday at 20:00 (CET) and can be viewed on Twitch, YouTube and on MetalCasino.com
Metal Casino Live will become an unmissable experience each week for all metalheads and gaming nuts.
Ryan Roxie, who has collaborated with Alice Cooper and Slash, can't wait for this week's first episode.
Ryan says: "It's gonna be awesome – we're so excited to get started. We're gonna have so much fun talking music and slots in the studio and with the viewers wherever they are and giving away great prizes.
"You don't want to miss this. As we say at Metal Casino, 'Stay tuned, stay true and stay metal."
The launch of the show comes after an awesome few months for Metal Casino, which went live in August and has been attracting music and gaming fans from all over the world ever since.
The site offers big games and bigger attitude as well as the chance to win mega cash prizes and acquire exclusive tickets, backstage passes and merchandise from some of metal's biggest stars.
As well as partnering with Prince of Darkness and Black Sabbath legend Ozzy Osbourne, Metal Casino is also backed by Megadeth's bassist David Ellefson.
Metal Casino's CMO, Clas Dahlen, says: "Metal Casino does things differently than our competitors and our hard rockin' live show will reflect that. We are true, we're real, we're relevant and dedicated, there's no bullsh*t. The show is about people from the metal scene enjoying themselves and enjoying casino games while interacting with the audience out there.
"This is an entirely new format that we actually started working on in March last year, even before the site launched. Metal Casino Live is paving in the world of online streaming; it cannot be pigeonholed as another deadhead casino streamer, nor is it a music talk show. It is a concept on its own. A concept that goes all in for the fans."
About Metal Casino
Metal Casino is the world's first casino that embraces Metal music fans and casino lovers. Players will be able to win Metal merchandise, concert tickets, meet bands backstage and more. Launched in 2017, its founders have spent over 30 years working in the most successful music, gaming and tech companies in the world, including Mr Green, Universal Music, EMI, Spotify, Microsoft, and Apple iTunes.
Metal Casino, created by Metal music fans for Metal music fans, is licensed by the Malta Gaming Authority and the UK Gambling Commission.
Vietnam to reduce tax incentives for casinos in SEZs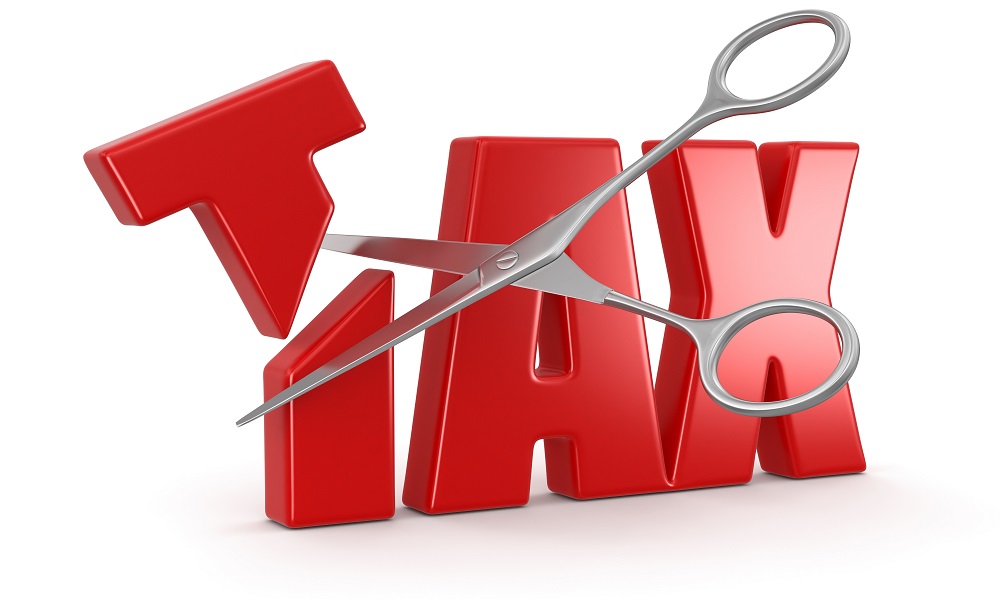 Reading Time:
1
minute
Vietnamese officials are planning to reduce tax incentives previously promised for casino operators in the country's special economic zones (SEZs).
The Standing Committee of the National Assembly, while discussing the draft law for Vietnam's SEZs, is expected to announce this. This is following criticism from some Assembly delegates that plans to offer tax incentives to gaming operators in Van Don in Quang Ninh Province in the north, Bac Van Phong in Khanh Hoa Province and Phu Quoc in Kien Giang Province in the south are too generous.
Under the previous proposal, projects in Vietnam's SEZs would be granted a 100 per cent tax deduction for the first four years of operation, 50 per cent for the next five years and 10 per cent for another 21 years before reverting to the standard tax rate.
The new proposal would see them paying preferential corporate income tax of 17 per cent from the day of opening for the first five years and a higher excise tax, up from 10 to 15 per cent, for the first 10 years. Unlimited land and sea lease exemptions would also be scrapped and the exemption period slashed to a maximum of 30 years in Van Don and Bac Van Phong and 20 years in Phu Quoc, according to local media.
Source: asgam.com
Gambling expert moots WADA-style anti-corruption unit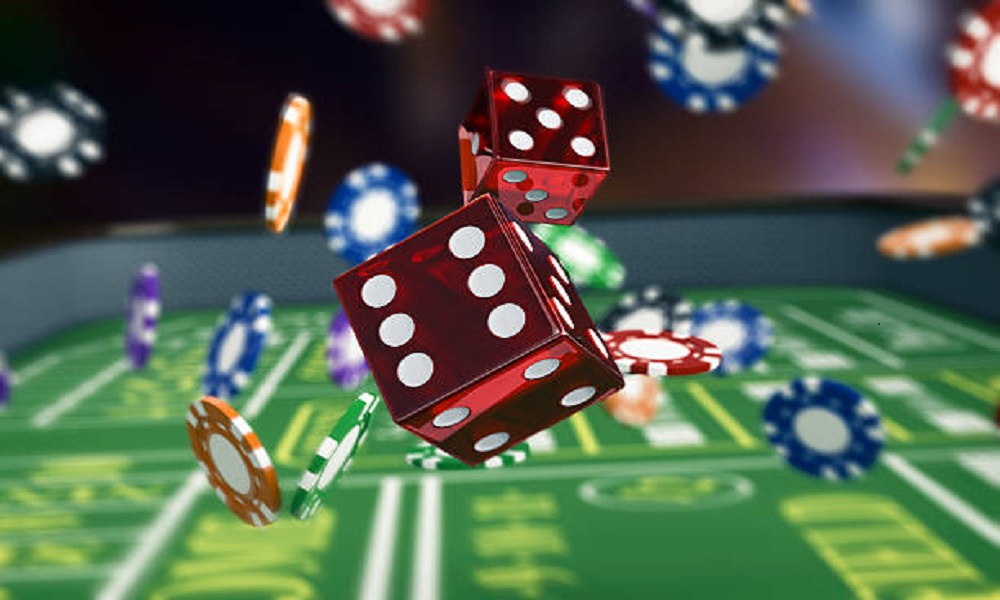 Reading Time:
2
minutes
Charles Livingstone, an Australia-based gambling expert, has called for an international anti-corruption unit to monitor athletes, much like the World Anti-Doping Agency (WADA) that monitors illegal drug-taking by athletes.
He said he hopes the US entry into live sports betting might help his efforts for an international anti-corruption unit to monitor athletes.
Charles Livingstone is the head of the gambling and social determinants unit at Melbourne's Monash University. He has been calling for several years the formation of the monitoring agency for potential corruption among athletes.
 "Now that the United States is going to allow gambling on sporting events, I'm hoping it might become a real possibility," Livingstone said.
A US Supreme Court decision last week clearing the way for states to legalise sports betting came 10 years after Australia's highest court did similar to allow more widespread betting on sporting events Down Under.
After a gambling agency challenged existing laws, a 2008 Australian High Court decision removed restrictions preventing bookmakers licensed in one jurisdiction from advertising in another. This change prompted the entry of international corporate bookmakers into the Australian sports market to capitalise on the country's penchant for both gambling and sport.
It has spurred a whole range of new betting options, including some on minute detail.
Livingstone said one way to reduce the potential for corruption among athletes would be to stop so-called "spot betting" where gamblers can bet on such things as how the first points in a game might be scored, or when the first double-fault might occur in a tennis match.
Australian rugby league player Ryan Tandy was convicted of trying to manipulate the first score of a 2010 National Rugby League match and a former Australian Open junior champion was banned for seven years for purposely losing the first set of a match at a low-level tournament.
"Ban spot-betting," Livingstone says bluntly. "There is enormous potential for corruption. It's a small step from there to starting to throw games." He says a WADA-style agency monitoring corruption could also help educate athletes, as the anti-doping agency does.
Government figures show that 80 percent of Australians gamble, the highest percentage of any country (Singapore is second, Ireland third) although that figure includes those who might bet once a year on a horse race or play the lottery. More than a billion Australian dollars ($758 million) is spent each year on live sports gambling in the country.
Source: AP
Genting aims to land first casino license in Andorra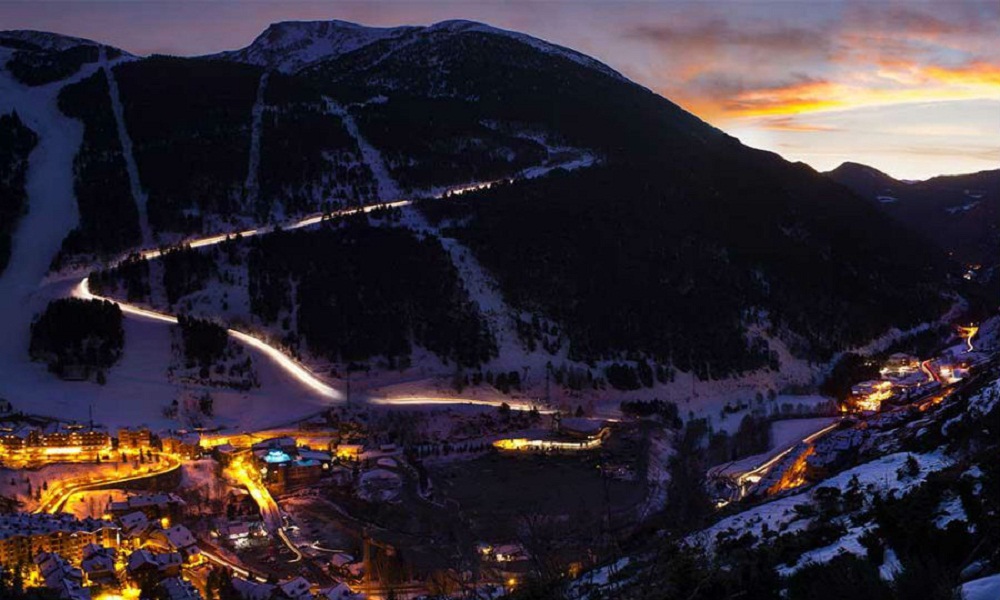 Reading Time:
1
minute
Genting Group, a Malaysia-based tourism and gambling company, has submitted a massive bid of $164.6 million to obtain the first casino license in Andorra, the tiny mountainous independent principality between Spain and France.
Genting has submitted its bid through its UK unit.
To enter its bid, Genting teamed up with Andorran businessman Marc Giebels van Bekestein, British investor David Gray and Arc Resorts President Mark Vlassopulos. If approved, 70 per cent of the venture will be held by Genting.
Genting has proposed an integrated resort (IR) project for Andorra that would create 400 permanent jobs and 600 temporary construction jobs. The project would offer two floors of private rooms and suites, a spa and a "gastronomy market."
Genting currently owns 43 licenses in the UK. It operates the Resorts World Birmingham, worth approximately $201.5 million. The Andorra casino resort would be the company's first on continental Europe.
Other bids have been submitted by France's Partouche, Barrière, Raineau and Casinos Austria. The winner of the project is expected to be announced by the end of June.
Andorra is on a mission to increase tourism in the area. The regional government enacted legislation two years ago that would allow casino gaming. Licenses would be valid for 20 years and would be contingent upon a minimum investment of $11.7 million (€10 million). Additionally, the Andorra Tourism Board participated in the ITB China event last week. Ctrip International, a Chinese provider of travel services, and the board's Joaquim Tomas held talks regarding opening new markets and upgraded travel products to increase bilateral cooperation.
Genting was founded in 1965 and is headquartered in Kuala Lumpur, Malaysia. It operates and markets casinos and IRs around the world, including in the Americas, Malaysia, Australia, Singapore, the Philippines and the UK. Its annual revenue is estimated at around $2.23 billion.
Source: calvinayre.com