Former LGA employee Valery Atanasov taken lightly over alleged irregularity reports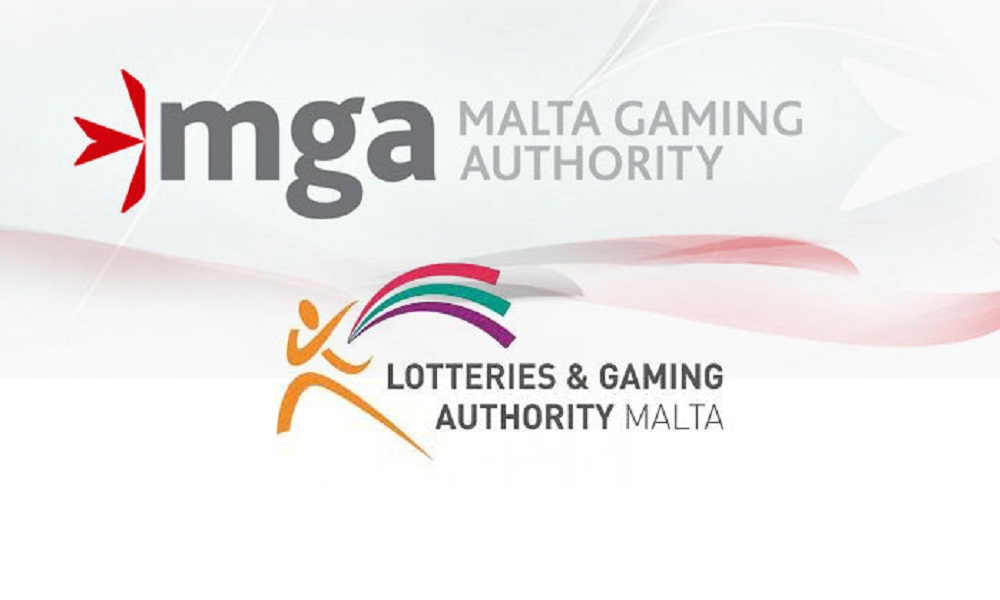 Reading Time:
8
minutes
The  Lotteries and Gaming Authority's preceding employee, Valery Atanasov  (now the Malta Gaming Authority), revealed to the Malta Independent on Sunday that in spite of him contacting a number of authorities, including the Internal Audit and Investigations Department (IAID), the police and the FIAU over alleged irregularities at his workplace. He felt they took him lightly and showed a nonchalant attitude towards his allegation. Atanasov filed an application in the Law Courts recently to be recognised as a whistleblower. He affirmed not only about his speaking to the aforementioned authorities about the alleged irregularities, but also about the handing over of a file of documents during a meeting held with an official at the Office of the Prime Minister. The Bulgarian national held his office with the Lotteries and Gaming Authority (LGA) between 2008 and 2015.
He told this newsroom: "As the only employee of the LGA responsible for the inspection and sealing of all Remote Gaming Operators (RGO) based in Malta for the period from May 2011 to July 2014, I established and duly informed my supervisors of a number of violations of the Remote Gaming Act. More precisely, violations relating to the fact that no changes to gaming systems can be made without the Authority's prior approval, and that no gaming equipment can be used in the operation of an authorised game pursuant to an online betting or online gaming licence, without the prior approval of the Authority. Тhe law explicitly requires that all IT equipment of an RGO must be registered and approved by the LGA before it is used online."
The sealing process, he explained, involves going on site to inspect servers. A sticker is placed on the server, which forms part of the gaming system, in order to know that the server is registered with a particular gaming company and has been certified by the LGA. If a server is replaced, the company is obliged to inform the LGA to reseal the server. In order to change a server, the company has to submit details regarding the new gaming system infrastructure to be reviewed by the authority and, if approved, would be given permission to install the new servers. Finally, the servers are sealed (using the stickers) to confirm that the new servers can go live.
Atanasov held that sealing is an important part of the procedure to ensure that no gaming equipment is used in the operation without the prior approval of the Authority, that the LGA has information for all the servers used for Remote Gaming from Malta and that there was no tampering with the Remote Gaming Systems.
Atanasov said he noted a number of irregularities, including companies that were operating without having their servers sealed, and others that spent periods of time operating on a Letter of Intent basis, without having a full licence. While this was practice at the time, some companies operated on a letter of intent for years, with some of them being closed down before they got their licence. That system ended in 2012.
Atanasov stated, he had been reporting irregularities to his superiors for quite some time and, in 2013, he approached the Internal Audit and Investigations Department (IAID). Atanasov showed this newsroom signed declarations he made before the IAID, where he had mentioned a number of cases.
One such case involves a major betting company. Atanasov claims that he had gone on-site to a data centre housing their servers, and together with another inspector found 10 racks of unsealed servers. He maintained that the company's key official told him that the servers had not been sealed since 2008. He told the IAID that he had informed his supervisors about the situation and that a few days later the company received approval from the LGA for new seals. He also highlights that a second company was discovered to be in a similar situation.
Atanasov said he had taken his vacation in June, and upon his return, he found that "everything was cleaned in the LGA's system and these two companies had passed the system review". Atanasov mentioned a number of other examples, including one instance where he says he discovered a company in the process of transferring its business to another company without having notified the LGA.
Atanasov had a number of meetings with the IAID in January and February 2013 with his final meeting held in April 2013 as he felt the unit was not taking any action. In one meeting dated February 2013, the IAID declaration report read that on the "Attorney General's instructions in writing dated 11 February 2013, IAID will try to verify the reliability of the information received through our powers as auditors/investigators and 'that the matter should be referred to the police if concrete evidence is found which gives rise to a reasonable suspicion that a criminal offence has been committed'".
Atanasov was called in by the Police Economic Crimes Unit, and a declaration signed 1 May 2013 details a question and answer session he had there. At that meeting, he mentioned some of the alleged irregularities. He was also asked by the unit whether the LGA had a system of monitoring remote gaming companies (at the time), like surprise visits, and he said he had no knowledge of it. He mentioned noticing that the LGA had two systems to monitor network devices constantly, "but most of the time they are switched off and only switched on when there are EU visitors." Atanasov says he never heard again from the police unit.
In February 2013, he also contacted the Ombudsman, over both the alleged irregularities, as well as issues regarding alleged harassment. He was told that the Office of the Ombudsman does not investigate allegations of corruption as these fall within the competence of the Permanent Commission against Corruption. He was also told to contact the Occupational Health and Safety Authority (OHSA) with regard to his harassment allegations.
Atanasov contacted the Ombudsman again in 2016, sending his "official Protected External Disclosure" in terms of the Protection of the Whistleblower Act. The Ombudsman's letter read: "As you were an employee of the Malta Gaming Authority, a public entity, the Whistleblowing Unit in the Office of the Ombudsman cannot accept your document as a protected external disclosure, as the issue does not fall within the remit of this Office… you should submit your protected External Disclosure to the External Whistleblowing Officer, at the Cabinet Office in the Office of the Prime Minister, as stipulated in Part 2 of the First Schedule of the Act."
Atanasov says he sent an email to Prime Minister Joseph Muscat in February 2014, in an attempt to "make sure that he (the Prime Minister) was informed of irregular practices". Atanasov said that he is willing to meet the Prime Minister to provide him with documents. The email does not contain a whistleblower request. In response, he said, the Prime Minister wrote: "What you are saying is a matter of concern and I thus urge you to report immediately to the Chairman of the LGA."
Atanasov said he had been trying to discuss the situation with the LGA Executive Chairman and sent him an email. Atanasov said he was surprised when the chairman replied and "the Internal Auditor at the LGA was also copied in the reply I received, as he was one of the persons I was reporting. The next day a woman contacted me and heard me out."
Atanasov claims, however, that he later realised that the woman was the wife of the very same internal auditor.
He had also contacted the Financial Intelligence Analysis Unit on 23 July 2014 and asked them for a meeting. In a document titled 'whistleblower disclosure', which he sent to the FIAU, he alleged that a group of gaming consultants had a certain amount of control over the licensing process for their clients.
He told the FIAU that on 18 July 18, he had a meeting at the Office of the Prime Minister with a certain official and that he had "presented a number of documents that provided evidence of specific people's involvements in corruption schemes in the gaming sector".
He also said in the document that he wanted to "provide the facts and a number of documents to support my statements which will prove: No control over gaming transactions; No control over money flow generated by Remote Gaming; Lack of control and monitoring in the Remote Gaming Sector – companies operating from Malta without their gaming systems being licensed; Ineffective systems and compliance audit of Remote Gaming Operators; Non-transparent procedures and unspecified rules in the sector; Unregulated lobbying in favour of certain persons and companies – companies receiving licenses without having complied with the procedures and requirements."
In an email to him dated 21 August, an FIAU official said that he had been in contact with officials from the Office of the Prime Minister, the Office of the Attorney General and the Ministry for Justice, Culture and Local Government in order to definitively clarify reporting procedures insofar as such disclosures are concerned.
The FIAU told him that it could not accept his protected disclosure since he worked in the public sector and the FIAU "is an Authority prescribed to receive external disclosures from the private sector". It told him that, as per the Whistleblower Act, an employee of the Lotteries and Gaming Authority should direct their submission to the External Disclosure Unit within the Government of Malta."
He also contacted the Permanent Commission Against Corruption but was told in a letter that the Permanent Commission Against Corruption only investigates external allegations (in terms of the Whistleblower's Act) from the private sector.
Atanasov told this newsroom that he did not file a whistleblower request with the Secretary at the Cabinet Office at the OPM because at this point he was discouraged after having gone around in circles and that he had already sent an email to the Prime Minister and spoken to an OPM official.
Allegations investigated in 2014, no irregularities found – MGA
The Malta Independent on Sunday contacted the Malta Gaming Authority and asked it a number of questions.
While Atanasov gave detailed accounts of the alleged irregularities in the sealing process to the authorities, the MGA, in its replies reproduced below, admits that there were "occasional" situations where servers were not tagged or sealed, but says that sealing itself was an "outdated and non-critical" process.
The MGA was asked what action it took on the allegations made by Atanasov, and what investigations took place.
"Valery Atanasov's allegations were investigated by our Internal Auditor way back in 2014. As a result, no irregularities were found. It is unfortunate that Valery Atanasov keeps making such unfounded and baseless allegations against the MGA and its employees. We look forward to the opportunity to provide all the information, explanations and evidence in the Law Courts to clear this matter once and for all," the MGA responded.
The MGA was asked to confirm or deny the irregularities and for their comments.
"Valery Atanasov's allegations centre around an outdated and legacy process called 'sealing' which was only an internal, non-critical inventory control procedure which has since been discontinued and replaced by the process of tagging of equipment solely for inventory control purposes.
"The Authority employs other procedures which include third party technical audits and spot checks, data extractions (physical and remote), lab certificates of critical components (e.g. servers, random number generators), website/data centre traffic monitoring and verification of replication procedures for data not hosted in Malta.
"Furthermore, gaming companies are allowed to use cloud-based solutions which are approved by the MGA before going live. This provides the Authority with the required assurances and capability to conduct its supervisory functions effectively. The Authority also audits its licensees' information security procedures and processes against an internal manual largely adopted from international technical standards. This provides a far more comprehensive control environment than any physical sealing. It is pertinent to point out that servers can also be located overseas in line with the freedoms established under the EU treaty and hence the shift in ensuring that such servers are located in ISO certified data centre facilities, having world-class standards, which includes ongoing surveillance and 24/7 CCTV monitoring."
The MGA was also asked why some gaming companies, under the LGA's time period, were allowed to operate without having their servers sealed, and what action was taken against said companies.
The MGA responded: "The sealing of servers was an internal, non-critical procedure which has since been discontinued. It was in place mainly for inventory control purposes and was not a legal requirement. It was never considered as a material breach from a regulatory standpoint so in the occasional event of servers not being sealed or tagged, explanations were always sought from the relevant licensee and matters regularised accordingly."
This newsroom asked the MGA to confirm that some companies, during the LGA's time period, were allowed to operate without a licence and just with a letter of intent, to which the MGA said: "The practice of letters of intent was discontinued more than five years ago. It was considered as a 'testing licence' by the previous management but have since been revoked and/or converted into full licences by June 2012."
The MGA also said that today "all companies operate with a full licence".
Exclusive Interview with Elvis Dzombic (Head of Business Development at Sportingtech)
Reading Time:
4
minutes
The year 2017 has seen the launch of many new business and we've seen this especially in the B2B sector. Such is the case of Sportingtech. I have managed to catch up with Elvis Dzombic, who is the Head of Business Development at the company to get an overview about what drives these companies to enter the gambling industry.
We have studied your resume and found that you have help establish many successful businesses. Could you give us some insights into some of the industry brand you have helped create and consolidate?
Elvis: In my previous experience, I have managed to help various companies through different services and products to establish or improve the operations in different markets. It is very important to mention that industry, as we know today, don't depend on individual performances and that successful accomplishments come as a result of joint work at all levels. Having an opportunity to work in such dynamic and creative environments, with partners and clients, generates the additional value that is usually the key to success.
Right now, as Head of Business Development of Sportingtech, I have the chance to get involved in a complete project, which has a platform that combines sports, technology and betting into robust gaming business suite. Pulse is a  multi-management platform packed with risk, content and sportsbook management, with in-depth reporting, powerful CRM and CMS, complete modularity and flexibility in business, design and integrations.
Acting as Head of Business Development at such an interesting company must be demanding, especially reaching from web to retail. What are the main challenges you are facing when working with companies that are entering the online sector and have a land-based background?
Elvis: We are faced with many challenges in today's iGaming market, in the field of development of technological solutions, as well as on performance optimization for these solutions, customer satisfaction, regulatory requirements and many other areas. Identifying all these challenges helps us to continuously develop our platform and adapt it for a worldwide usage.
User experience acquired throughout years in the retail environment is way different from the one that punters get online. Dynamics and accelerations in development of today's industry generally reached new levels of data and content distribution. We at Sportingtech help the clients by using our Multichannel Platform – Pulse and all its components, to have full transparency and flexibility in maintaining that distribution through all the channels.
There are basic differences in the operational process between land-based and online operations and we help to overcome these differences, with an emphasis on the advantages and minimising the potential risks by applying different models within the product itself and accompanied services included in our portfolio. Main distinctions are hidden in significantly different and reduced operating costs when it comes to migration or expansion from land-based to online operations, higher availability and market size, better control of business processes within the entire online network, using the most advanced tools through integration or in-house development. It was completely natural to expect that the development of technology will greatly contribute to the fact that Sports Betting and gaming in general, will find their way to the users at any time and anywhere. We strive to be at the forefront of this progress with the ultimate goal of providing the satisfaction to all the users within the distribution chain.
As a new company in the industry, created by a team with a long-standing proven experience, could you explain what are the key services your company provides for clients and partners?
Elvis: Sportingtech is the new brand in online gaming platform providers for worldwide operations that is gathering many years of international manpower experience. Combining the best common knowledge, experience and practices, I can say that company has a really great potential to take its clients and partners to the next level.
I would outline our core product, Pulse Platform that is a very powerful system which brings great stability, high performances, possibilities for customizations, great tools for managing all the operational activities for bookmakers, casino operators, and a lot more.
Sportsbook and all its modules integrated within Pulse will help operators to successfully trade by providing the most attractive odds on the most attractive and also less attractive Sports events and using the great trading and risk management tools.
If you would have access to crystal ball that project the future, what would the future of the company look like in 1 or 2 years?
Elvis: If we are looking at the near future, I have to tell that we have set the path and strategy for Sportingtech to become the key technology partner for the operators worldwide. It will not be that easy as it sounds and we are happy to face all the challenges on that way. It is important that we have the development focus on constant platform improvements, on its capabilities for easy adaption and usage in all continents while complying with different regulations. Also, integrating the most attractive sports betting content and games of chance is the part of the same plan. Having such a large offering and flexibility will definitely help us and our partners to achieve our targets while expanding our presence in regulated markets. One thing is clear, we are bringing the innovations that will definitely improve this game.
Contact Information
Stephanie Coccoluto Pestana – Sportingtech
Press Relations & Communication Manager
s.coccoluto@sportingtech.com
+351 916 229 594
About Sportingtech
Sportingtech is a gaming platform provider with unrivalled back office for successful online operation. It is a new player on the market established in 2017 with betting industry veterans and experts behind it.
The company, with offices in Portugal, Malta, UK and Uruguay, has world wide operations with access to regulated markets.
For more information, please visit our site or follow us on LinkedIn, Facebook and Twitter.
Las Vegas South Point Hotel and Casino to go down the road to renovation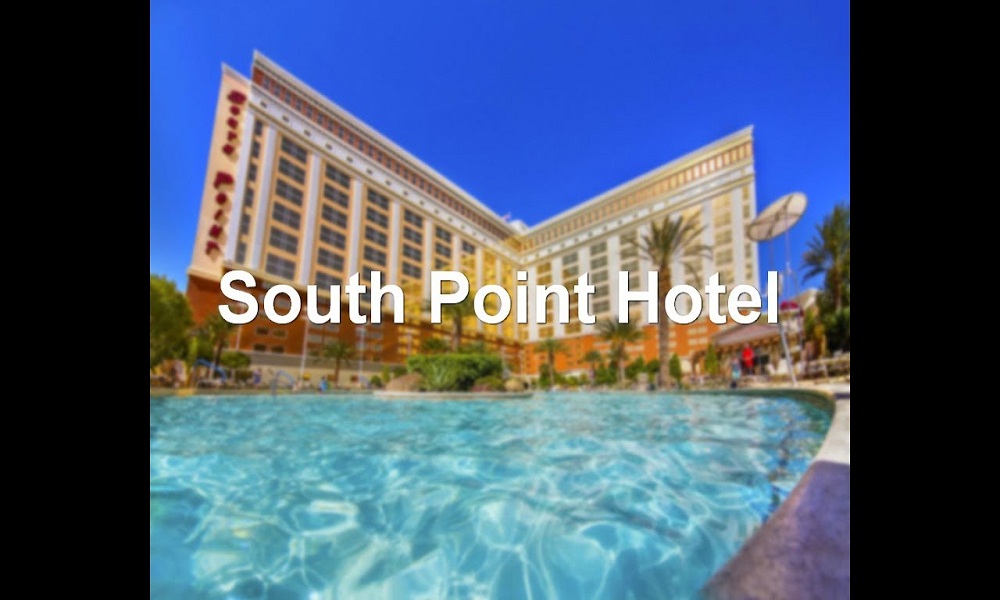 Reading Time:
1
minute
The Las Vegas South Point Hotel, Casino and spa, which offers a 16-screen movie theatre, bowling alley, casino and full-service spa is all set to go down the road to renovation.
By unveiling a US$40 million remodelling plan for its Las Vegas property throughout the company's three towers, the South Point Hotel Casino and Spa have set all its duck in a row. This comprises 2,049 rooms and 84 suites featuring new furniture, luxury flooring, crown moulding, mini refrigerator, and bathroom upgrades. The first phase of the redesign, scheduled to commence in April 2018, will be completed by September 2018.
The three-year project will refurbish one hotel tower each year and is estimated to be completed by September 2020. By the end of 2018, more than 630 newly-fashioned rooms will be available for guests at a US$10 upgraded room fee. The guest rooms offer a refreshed look, with new Bernhardt types of furniture such as beds, dressers, nightstands, chairs, sitting tables, and lounge chairs with an ottoman. In addition, the guest rooms will offer lamps with power and USB ports, functional desks for business executives, and a new colour palette.
In association with this new undertaking Ryan Growney, the General Manager of South Point Hotel, Casino and Spa said: "We live in a city that is continuously evolving, and we are always looking for opportunities to improve our guests' experiences to set us apart from other properties. The last five years have consisted of a lot of exciting development projects that we strongly believe create a unique experience that only we can offer, and we are excited to unveil our new room upgrades, which we believe our guests will really enjoy."
Accused of ravishment, Steve Wynn, who lost his face – to be replaced by Matt Maddox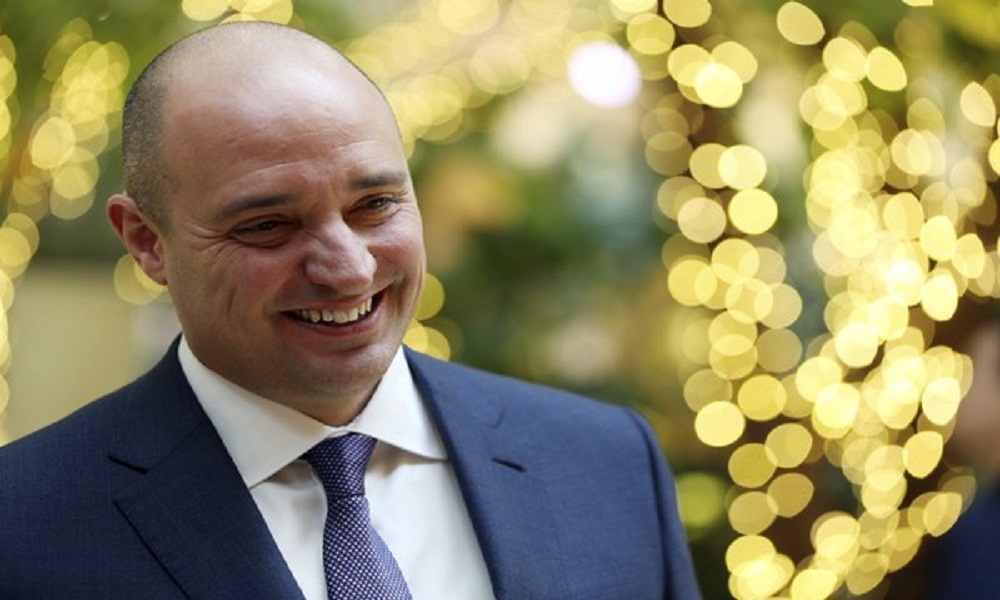 Reading Time:
1
minute
Wynn Resorts board of officials finally gave a nod to its decision to replace the post of Steve Wynn, the former Chairman and CEO of American casino company Wynn Resorts, who stepped down prior to a few weeks, losing his face owing to sexual assault allegation.Consequently, Matt Maddox who has been the President of Wynn Resorts, since 2013 will take over as the new CEO.
In addition the company stated: "Pursuant to such registration rights agreement, Mr. Wynn may not sell during any quarter after the date of such agreement more than one-third of the company shares he holds as of the date of such agreement."
Steve Wynn's whose resignation will be completed by June, will leave his residence adhering to the agreement demands. Simultaneously he will not receive any severance or financial compensation.
The agreement also establishes that Wynn will provide reasonable assistance "in connection with any private litigation or arbitration and to the board of directors of the company or any committee of the board in connection with any investigation" related to his service.
Former employees of Wynn claimed he had displayed inappropriate sexual behaviour in front of them, while a manicurist told the Wall Street Journal that he forced her to have sex in his office.