Former LGA employee Valery Atanasov taken lightly over alleged irregularity reports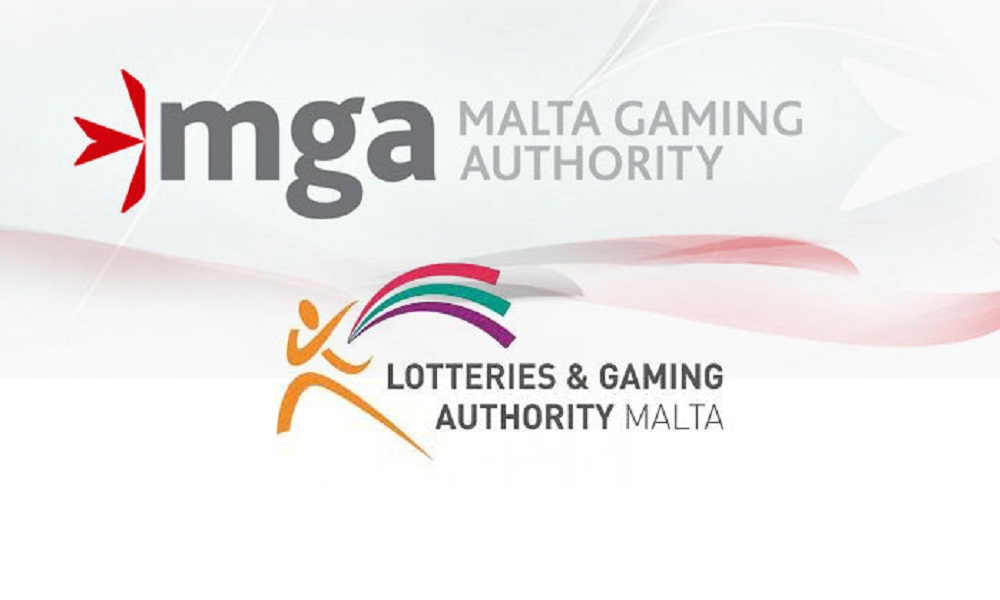 Reading Time:
8
minutes
The  Lotteries and Gaming Authority's preceding employee, Valery Atanasov  (now the Malta Gaming Authority), revealed to the Malta Independent on Sunday that in spite of him contacting a number of authorities, including the Internal Audit and Investigations Department (IAID), the police and the FIAU over alleged irregularities at his workplace. He felt they took him lightly and showed a nonchalant attitude towards his allegation. Atanasov filed an application in the Law Courts recently to be recognised as a whistleblower. He affirmed not only about his speaking to the aforementioned authorities about the alleged irregularities, but also about the handing over of a file of documents during a meeting held with an official at the Office of the Prime Minister. The Bulgarian national held his office with the Lotteries and Gaming Authority (LGA) between 2008 and 2015.
He told this newsroom: "As the only employee of the LGA responsible for the inspection and sealing of all Remote Gaming Operators (RGO) based in Malta for the period from May 2011 to July 2014, I established and duly informed my supervisors of a number of violations of the Remote Gaming Act. More precisely, violations relating to the fact that no changes to gaming systems can be made without the Authority's prior approval, and that no gaming equipment can be used in the operation of an authorised game pursuant to an online betting or online gaming licence, without the prior approval of the Authority. Тhe law explicitly requires that all IT equipment of an RGO must be registered and approved by the LGA before it is used online."
The sealing process, he explained, involves going on site to inspect servers. A sticker is placed on the server, which forms part of the gaming system, in order to know that the server is registered with a particular gaming company and has been certified by the LGA. If a server is replaced, the company is obliged to inform the LGA to reseal the server. In order to change a server, the company has to submit details regarding the new gaming system infrastructure to be reviewed by the authority and, if approved, would be given permission to install the new servers. Finally, the servers are sealed (using the stickers) to confirm that the new servers can go live.
Atanasov held that sealing is an important part of the procedure to ensure that no gaming equipment is used in the operation without the prior approval of the Authority, that the LGA has information for all the servers used for Remote Gaming from Malta and that there was no tampering with the Remote Gaming Systems.
Atanasov said he noted a number of irregularities, including companies that were operating without having their servers sealed, and others that spent periods of time operating on a Letter of Intent basis, without having a full licence. While this was practice at the time, some companies operated on a letter of intent for years, with some of them being closed down before they got their licence. That system ended in 2012.
Atanasov stated, he had been reporting irregularities to his superiors for quite some time and, in 2013, he approached the Internal Audit and Investigations Department (IAID). Atanasov showed this newsroom signed declarations he made before the IAID, where he had mentioned a number of cases.
One such case involves a major betting company. Atanasov claims that he had gone on-site to a data centre housing their servers, and together with another inspector found 10 racks of unsealed servers. He maintained that the company's key official told him that the servers had not been sealed since 2008. He told the IAID that he had informed his supervisors about the situation and that a few days later the company received approval from the LGA for new seals. He also highlights that a second company was discovered to be in a similar situation.
Atanasov said he had taken his vacation in June, and upon his return, he found that "everything was cleaned in the LGA's system and these two companies had passed the system review". Atanasov mentioned a number of other examples, including one instance where he says he discovered a company in the process of transferring its business to another company without having notified the LGA.
Atanasov had a number of meetings with the IAID in January and February 2013 with his final meeting held in April 2013 as he felt the unit was not taking any action. In one meeting dated February 2013, the IAID declaration report read that on the "Attorney General's instructions in writing dated 11 February 2013, IAID will try to verify the reliability of the information received through our powers as auditors/investigators and 'that the matter should be referred to the police if concrete evidence is found which gives rise to a reasonable suspicion that a criminal offence has been committed'".
Atanasov was called in by the Police Economic Crimes Unit, and a declaration signed 1 May 2013 details a question and answer session he had there. At that meeting, he mentioned some of the alleged irregularities. He was also asked by the unit whether the LGA had a system of monitoring remote gaming companies (at the time), like surprise visits, and he said he had no knowledge of it. He mentioned noticing that the LGA had two systems to monitor network devices constantly, "but most of the time they are switched off and only switched on when there are EU visitors." Atanasov says he never heard again from the police unit.
In February 2013, he also contacted the Ombudsman, over both the alleged irregularities, as well as issues regarding alleged harassment. He was told that the Office of the Ombudsman does not investigate allegations of corruption as these fall within the competence of the Permanent Commission against Corruption. He was also told to contact the Occupational Health and Safety Authority (OHSA) with regard to his harassment allegations.
Atanasov contacted the Ombudsman again in 2016, sending his "official Protected External Disclosure" in terms of the Protection of the Whistleblower Act. The Ombudsman's letter read: "As you were an employee of the Malta Gaming Authority, a public entity, the Whistleblowing Unit in the Office of the Ombudsman cannot accept your document as a protected external disclosure, as the issue does not fall within the remit of this Office… you should submit your protected External Disclosure to the External Whistleblowing Officer, at the Cabinet Office in the Office of the Prime Minister, as stipulated in Part 2 of the First Schedule of the Act."
Atanasov says he sent an email to Prime Minister Joseph Muscat in February 2014, in an attempt to "make sure that he (the Prime Minister) was informed of irregular practices". Atanasov said that he is willing to meet the Prime Minister to provide him with documents. The email does not contain a whistleblower request. In response, he said, the Prime Minister wrote: "What you are saying is a matter of concern and I thus urge you to report immediately to the Chairman of the LGA."
Atanasov said he had been trying to discuss the situation with the LGA Executive Chairman and sent him an email. Atanasov said he was surprised when the chairman replied and "the Internal Auditor at the LGA was also copied in the reply I received, as he was one of the persons I was reporting. The next day a woman contacted me and heard me out."
Atanasov claims, however, that he later realised that the woman was the wife of the very same internal auditor.
He had also contacted the Financial Intelligence Analysis Unit on 23 July 2014 and asked them for a meeting. In a document titled 'whistleblower disclosure', which he sent to the FIAU, he alleged that a group of gaming consultants had a certain amount of control over the licensing process for their clients.
He told the FIAU that on 18 July 18, he had a meeting at the Office of the Prime Minister with a certain official and that he had "presented a number of documents that provided evidence of specific people's involvements in corruption schemes in the gaming sector".
He also said in the document that he wanted to "provide the facts and a number of documents to support my statements which will prove: No control over gaming transactions; No control over money flow generated by Remote Gaming; Lack of control and monitoring in the Remote Gaming Sector – companies operating from Malta without their gaming systems being licensed; Ineffective systems and compliance audit of Remote Gaming Operators; Non-transparent procedures and unspecified rules in the sector; Unregulated lobbying in favour of certain persons and companies – companies receiving licenses without having complied with the procedures and requirements."
In an email to him dated 21 August, an FIAU official said that he had been in contact with officials from the Office of the Prime Minister, the Office of the Attorney General and the Ministry for Justice, Culture and Local Government in order to definitively clarify reporting procedures insofar as such disclosures are concerned.
The FIAU told him that it could not accept his protected disclosure since he worked in the public sector and the FIAU "is an Authority prescribed to receive external disclosures from the private sector". It told him that, as per the Whistleblower Act, an employee of the Lotteries and Gaming Authority should direct their submission to the External Disclosure Unit within the Government of Malta."
He also contacted the Permanent Commission Against Corruption but was told in a letter that the Permanent Commission Against Corruption only investigates external allegations (in terms of the Whistleblower's Act) from the private sector.
Atanasov told this newsroom that he did not file a whistleblower request with the Secretary at the Cabinet Office at the OPM because at this point he was discouraged after having gone around in circles and that he had already sent an email to the Prime Minister and spoken to an OPM official.
Allegations investigated in 2014, no irregularities found – MGA
The Malta Independent on Sunday contacted the Malta Gaming Authority and asked it a number of questions.
While Atanasov gave detailed accounts of the alleged irregularities in the sealing process to the authorities, the MGA, in its replies reproduced below, admits that there were "occasional" situations where servers were not tagged or sealed, but says that sealing itself was an "outdated and non-critical" process.
The MGA was asked what action it took on the allegations made by Atanasov, and what investigations took place.
"Valery Atanasov's allegations were investigated by our Internal Auditor way back in 2014. As a result, no irregularities were found. It is unfortunate that Valery Atanasov keeps making such unfounded and baseless allegations against the MGA and its employees. We look forward to the opportunity to provide all the information, explanations and evidence in the Law Courts to clear this matter once and for all," the MGA responded.
The MGA was asked to confirm or deny the irregularities and for their comments.
"Valery Atanasov's allegations centre around an outdated and legacy process called 'sealing' which was only an internal, non-critical inventory control procedure which has since been discontinued and replaced by the process of tagging of equipment solely for inventory control purposes.
"The Authority employs other procedures which include third party technical audits and spot checks, data extractions (physical and remote), lab certificates of critical components (e.g. servers, random number generators), website/data centre traffic monitoring and verification of replication procedures for data not hosted in Malta.
"Furthermore, gaming companies are allowed to use cloud-based solutions which are approved by the MGA before going live. This provides the Authority with the required assurances and capability to conduct its supervisory functions effectively. The Authority also audits its licensees' information security procedures and processes against an internal manual largely adopted from international technical standards. This provides a far more comprehensive control environment than any physical sealing. It is pertinent to point out that servers can also be located overseas in line with the freedoms established under the EU treaty and hence the shift in ensuring that such servers are located in ISO certified data centre facilities, having world-class standards, which includes ongoing surveillance and 24/7 CCTV monitoring."
The MGA was also asked why some gaming companies, under the LGA's time period, were allowed to operate without having their servers sealed, and what action was taken against said companies.
The MGA responded: "The sealing of servers was an internal, non-critical procedure which has since been discontinued. It was in place mainly for inventory control purposes and was not a legal requirement. It was never considered as a material breach from a regulatory standpoint so in the occasional event of servers not being sealed or tagged, explanations were always sought from the relevant licensee and matters regularised accordingly."
This newsroom asked the MGA to confirm that some companies, during the LGA's time period, were allowed to operate without a licence and just with a letter of intent, to which the MGA said: "The practice of letters of intent was discontinued more than five years ago. It was considered as a 'testing licence' by the previous management but have since been revoked and/or converted into full licences by June 2012."
The MGA also said that today "all companies operate with a full licence".
Week 13/2023 slot games releases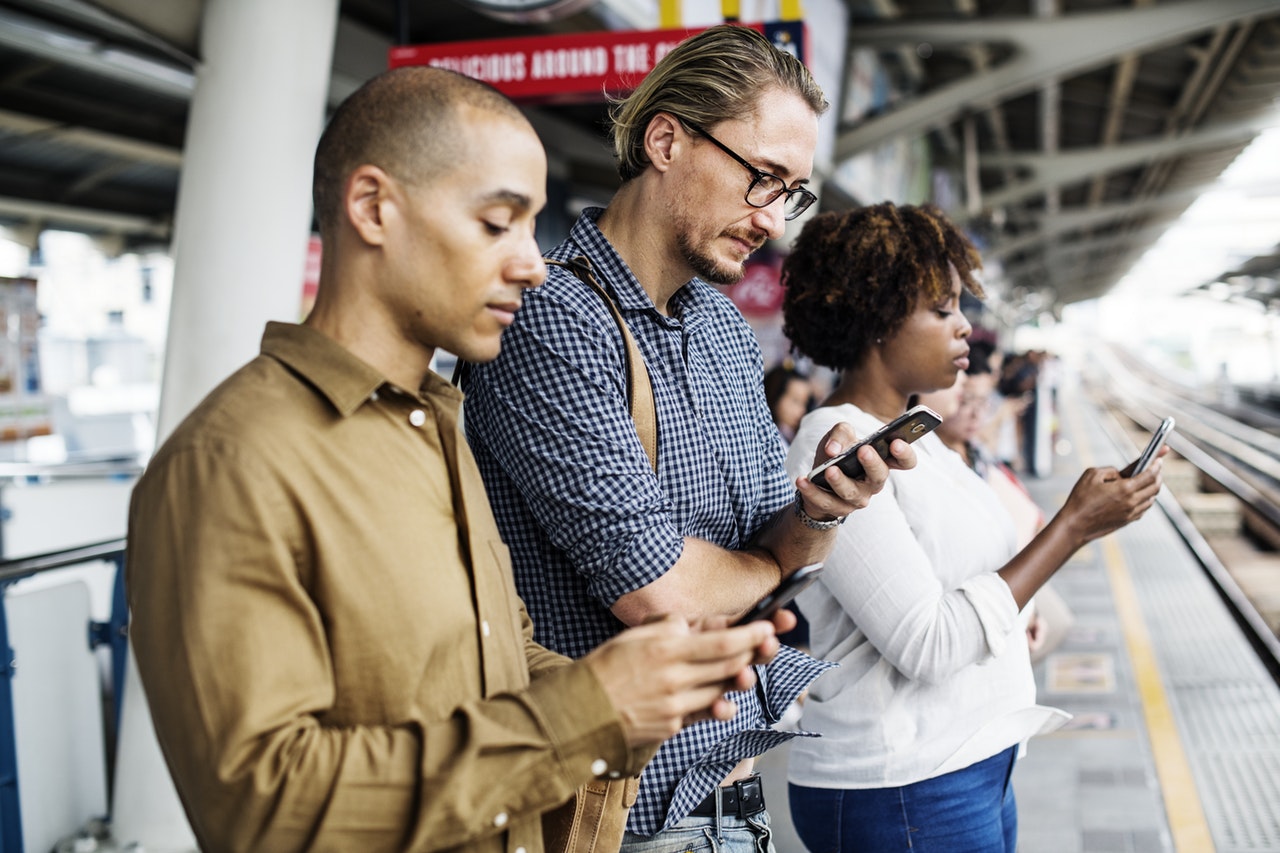 Reading Time:
8
minutes
Here are this weeks latest slots releases compiled by European Gaming
Spinomenal has announced the eagerly awaited launch for its festive edition of a crowd favourite – The Book of Easter Piggy Bank. This high volatility game will take players on a luxury-filled Easter egg hunt like they've never seen before! The all-time favourite game has returned just in time to bring some fun and excitement to the Easter holiday. Players will join in on a thrilling hunt for lavish Fabergé eggs, raiding the Piggy's bank of riches! This vibrant slot game takes easter egg hunting to the extreme.
Pragmatic Play, takes to the lake to net more fish-themed bonuses as it adds to much adored franchise with Big Bass Hold & Spinner™. Played across 5×3 reels, Big Bass Hold & Spinner™ reopens its tackle box to reveal familiar symbols alongside a laid-back atmosphere set by an upbeat soundtrack as the franchise's friendly fisherman returns to guide players through big wins.
77 Sunset Strip captures the rad vibe of the 80s and combines it with Wilds, Expanding Reels, Free Spins and the studio's innovative Instapots feature. Players can banish the winter blues and head to the warm, sunny climes of Miami, Florida, in the latest neon-themed online slot spectacular from Live5. 77 Sunset Strip InstapotsTM has it all, from Free Spins to Expanding Reels and the studio's innovative Instapots feature.
Swintt is taking players on a journey through ancient Egypt with the potential to experience wealth and prosperity in Book of Shai, the latest slot release from its SwinttGames portfolio. Shai is the legendary Egyptian god of luck, and players will be hoping he's on their side as they play their way through this 5×3 reel, 20 payline slot that has an RTP of 95.90%.
Armadillo Studios is proud to announce the official launch of its sweetest new slot, Hot Hot Honey, a game that brings back fan-favourite features in a new and refreshing way. Hot Hot Honey is a 5×3 row, high volatility slot available in 96.02%, 94.03%, and 88.24% RTP versions, featuring our bee trio the Anna sisters, who have banded together to provide enough hot honey to satisfy everyone's appetites.
Greentube, is reopening its book of classic tales once more, this time bringing an aquatic favourite to life in Diamond Tales™: The Little Mermaid. This variable volatility 5-reel, 40 payline slot, created in collaboration with Intellectual Property owner RoyalCasino Denmark, has players aiming to win a maximum of 50,000x their stake by way of several bonus features, including the Snap Drop and Diamond Tales™ features.
Gaming Realms, a leading provider of mobile-focused gaming content, takes to the high seas in latest buccaneer-themed title Slingo Pirate's Treasure. Played across 5×5 reels, randomly generated numbers are present on the matrix. During each spin, five numbers are drawn, and if matched to those on the game board will mark their position. A line of these marked numbers is required to create a Slingo.
Yggdrasil, the leading publisher accelerating iGaming innovation, has rolled out its egg-citing Easter hit, E-Force. Inspired by different popular action movie characters, the title transports players to the world of Easterville, where some rough and ready rabbits are primed to defend their village while picking up some big wins in the process. The 3×5 slot features reels packed with numerous different rabbits with their own fighting style, while various coloured eggs are also present on the grid.
AvatarUX has released its first Irish-themed game, Pop O'Gold™, featuring new and exciting mechanic – StickyPop™. StickyPop™ is a variation of the innovative supplier's hit mechanic PopWins™, and sees winning combinations remain on the reels while an entire new set of symbols tumble from above. Each reel can increase from three to five symbols high in base play and seven in free spins. When no new sticky symbols are possible, the spin ends.
Soft2Bet is excited to announce that a celestial deal with leading game developer Pragmatic Play, will facilitate the creation of the sequel to the world-renowned, heavy-hitting game "Gates of Olympus". Soft2Bet's teams have been navigating the underworld to bring their partners and players something truly unique, a game made by the Gods and kept under the protection of Hades himself.
Habanero, has released its latest title, Legendary Beasts, a fiery slot featuring mystical characters. Played across 3×3 reels, the new slot adds a twist to the classic gameboard with splitting symbols, which can divide into two or four parts, creating additional ways for players to win. Adding to the atmosphere are the game's symbols comprised of animated dragons, tigers, and phoenixes as well as magical coins, in keeping with the Oriental theme.
Push Gaming, returns to the legendary Cluster Link mechanic and popular characters, in its latest wild release Giga Jar. Played across 7×7 reels, familiar symbols from the studio's hugely successful Jammin' Jars series return in their own spin-off slot, highlighting the success of its proprietary games and the value of careful character development in its imaginative and engaging slot offering.
Players will have a cracking time when they play REEVO's latest new slot Eggs with Legs ahead of the holidays. This 5-reel, 5-payline Easter egg-stravaganza is the ideal Springtime slot where players can seek out huge wins and hidden surprises in a game packed full of bonuses, prize boosters and respins. Featuring Additives (+50, +150, +750 and +1,000 your stake) and Multiplier (x2, x5 and x10) symbols that pay on winning lines; up to seven Respins.
Wizard Games has cast a line in search of big bites in new launch Bring In The Fish. The 5×3, 20 payline slot marks the slot studio's latest foray into the hugely popular fishing genre of titles, providing an angling adventure that is packed full of features. The Golden Fish Collect Pots acts as a collect option throughout base play, with at least three landing required to trigger a win.
GAMOMAT, one of the leading independent software developers for slot games, has released its fabulous new title, Vegas Fruits. Dive into the truly special Las Vegas feeling to experience world-class entertainment that Vegas Fruits brings. GAMOMAT is very pleased to announce the launch of Vegas Fruits, a classic-style fruit game that is expertly designed to bring fun to all.
Pragmatic Play, a leading content provider to the iGaming industry, is set to get hearts racing with its newest release, The Red Queen™.  Drawing players into a captivating world full of dynamic characters, including the white rabbit, kooky hatter and the Red Queen herself, this fantastical slot is a feast for the senses across 5×3 reels and 20 paylines. 
One of Blueprint Gaming's most loved slots returns with a sparkling array of new ways to win in Luck of the Irish Mystery Ways Fortune Play. The popular Irish-themed title's charms run right through every section, from the base game where matching three symbols or more on adjacent reels awards a win, to the Money Spins bonus round. The Luck O' The Irish Mystery symbol boosts play too – not only revealing any symbol at random, including the Money Spins symbol, but also revealing extra versions of the same symbol for more ways to win.
Wazdan, the innovative games provider, has released its latest slot Mystery Kingdom™: Mystery Bells, which sees the introduction of a new lucrative feature. The eerie new hit opens with a 4×3 grid, which features 12 independent reels, and invites players to spin and trigger the bonus round to launch any wins. The gameplay doesn't include payout in the base game, instead four bonus symbols of any type are required to land on the middle row to activate the Hold the Jackpot round.
Stakelogic's latest big-action slot sees players join the Spartans as they fight back against a zombie invasion with the help of an arsenal of bonus features. It's the epic battle that we've all been waiting for – Spartans Vs Zombies MultipaysTM. Players will find out who comes out on top in the latest slot release of the same name from in-demand slot developer, Stakelogic. Spartans Vs Zombies MultipaysTM sees players join the Spartans as they take on super-powered zombies.
Put some Spring in your step with Triple Eggs 100 – arriving just in time for Easter! The latest Classic Series from Hölle Games is a 5×4, 100 payline treat and full of Eggs, Rabbits, Chicks, and other themes for the season. Egg-citing! While the name might be a cheeky nod to a particular film franchise, this game is a lot more entertaining, and players will actually give a cluck. With Stacked Wilds and an eggs-cellent Scatter payout of 30x, they can win up to 2500x their stake.
Red Tiger has launched a dystopian, post-apocalyptic video slot where welding race cars together is the way of life. In Wrigley's World, players can join the namesake mischievous goblin in a race for victory. Beaten-up, rusty canister Wilds fuel the excitement in this slot, and may topple onto Reels 2, 3, and 4. Up to 5 Wilds may land on each spin, and each Wild adds a 2x Ways Multiplier to players' potential wins.
Life just suddenly got so much better. The legendary Mr. Vegas is back and bringing the ultimate Vegas experience to players' fingertips. With five reels and 60 paylines, Mr. Vegas 2: Big Money Tower™ delivers a feature overload with Stacked Mystery Symbols, Free Spins, a Pick Bonus and the innovative Big Money Tower for gold, silver or bronze winnings. The sequel to Mr. Vegas™ – one of Betsoft's most popular releases of all times – Mr. Vegas 2: Big Money Tower™ takes our handsome hero back to the high rollers' casino for some serious action.
Kasinopartio: Finland Next To Regulate The Casino Market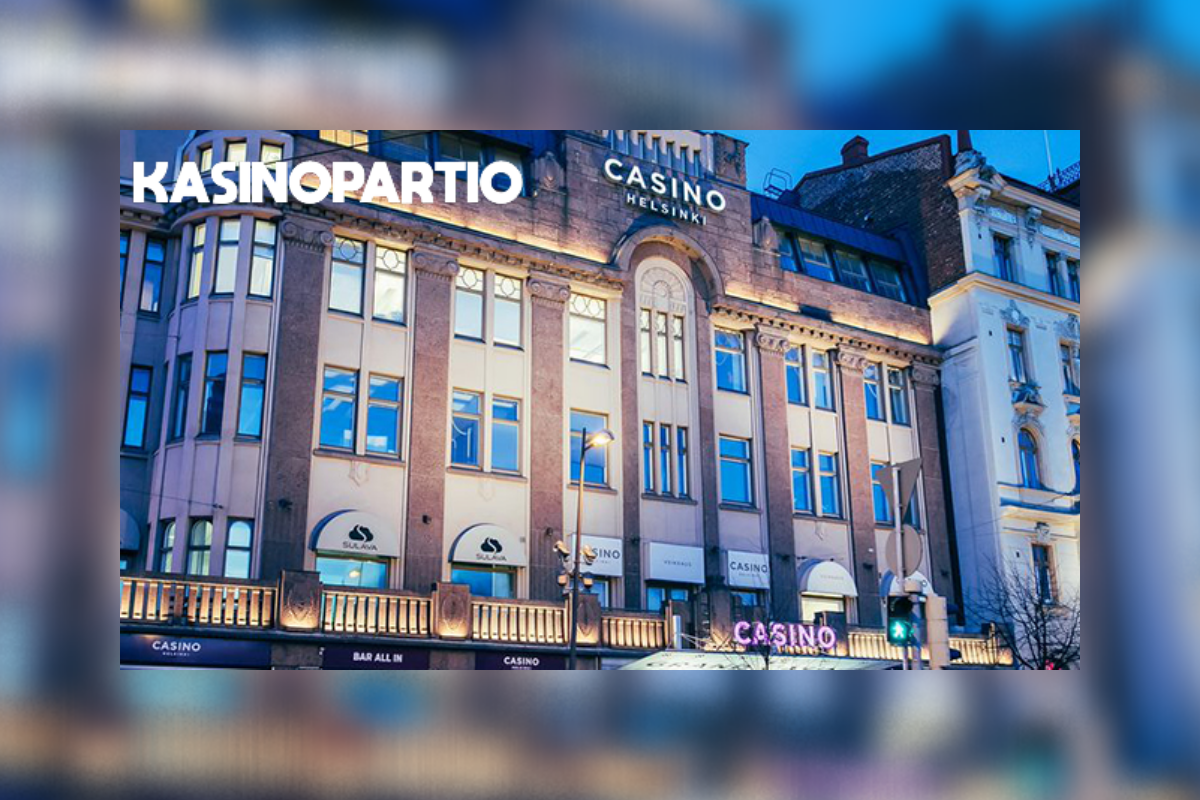 Reading Time:
2
minutes
The casino industry has always been subject to strict regulation and in most countries the state was the first to take care of offering casino games to its citizens. Due to international and national pressure, many countries have opened their monopolies to foreign operators. Finland and Norway are still two exceptions with state-owned casinos being the only ones entitled to offer gambling products.
In its Q3 2022 interim report Finnish state owned Veikkaus reported that it would no longer be able to cope with the growing competition from international online casino operators, as it has been losing its market share at an increasing pace. According to the company, the government needs to open the casino market to offshore operators. Research done by Kasinopartio show new gambling regulations seem to be in the making favouring international casino brands.
Parliamentary Elections 2023
Parliamentary elections are coming up in Finland on April 2nd. Regulating the casino industry is not considered one of the main topics, but the positions in the political field are clear. Right-wing conservatives are ready to open the casino industry to competition, and among the smaller right-wing parties, the Swedish People's Party is also on the side of allowing competition. Amongst left-wing parties, we find the Social Democratic Party, which won the 2019 elections, and has also unexpectedly changed its position after Veikkaus' 2022 output, open to discuss a potential opening of the online casino industry. The smaller left-wing party, the Left Alliance, is still in favour of the current monopoly.
"All major parties clearly have the will to open the Finnish online casino market, so the elections are not expected to change this. The only thing likely to be affected by the upcoming elections is the schedule for the new regulation to come into force. With this in mind, it seems that after the formation of the government, it will take another 2-3 years for the new regulation to enter into force. Most likely in 2025 or 2026, the Finnish gambling market will have opened up for competition." Kasinopartio in an official statement on the Finnish online gambling market
Benchmarking Studies
As different countries in the EU have opened their gaming markets in recent years, diverse case studies wait ahead. Since a new government still needs to be formed in Finland, the details of the expected change in the gambling monopoly are still to be discussed. What seems certain, however, is that Finland is willing to learn the best lessons from the processes of other countries. The Finnish online casino experts of Kasinopartio believe that Finland will use neighbouring Sweden as an important source of inspiration. Online gambling has been legal in Sweden since 2002. The Swedish gambling law went through major changes between 2002 and 2018 leading to the online casino and sports betting market to open up for private companies.
How Gamers are Putting the Future of Fun Front and Center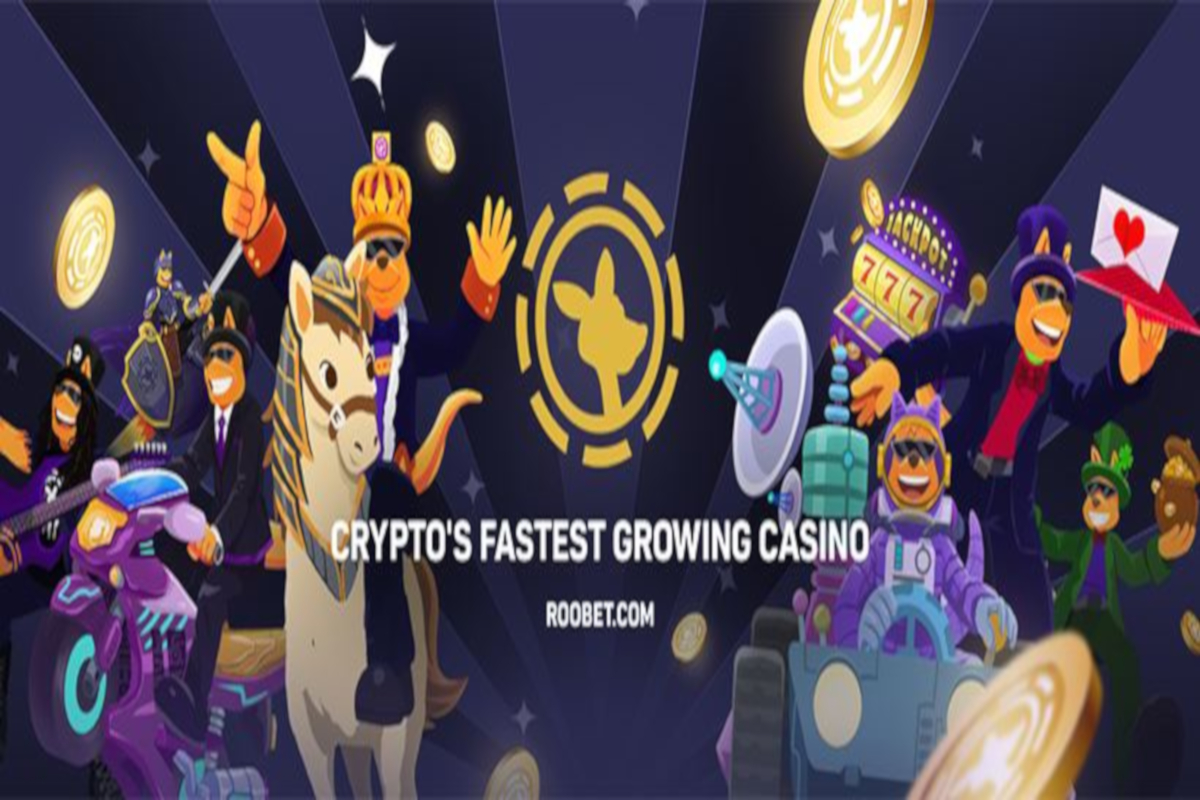 Reading Time:
4
minutes
By Roobet Co-Founder Matt Duea
Growing up playing video games, I remember it well: the days when those in the mainstream thought being a 'gamer' was pretty much synonymous with being an awkward, basement-dwelling loner.
But times have changed and let's face it – gamers aren't exactly pariahs anymore. Esports tournaments like the League of Legends (LoL) World Championships rake in viewers in by the millions – a few years ago, more people watched the LoL final than the MLB and NFL championships combined.
This is nothing new. Gaming has been a huge part of mainstream culture for years now. But over the pandemic, something switched – people who'd never even owned a PlayStation began to realize the value of online entertainment as they sought out new ways to relax and socialize. In 2022 alone, the industry generated over $180 billion in revenue – worth more than the Hollywood and music industries combined.
One offshoot from the gaming world is blossoming into a powerhouse of its own while promising to stay true to its roots in gaming culture: online gambling and digital casino. It constitutes a huge portion of this multi-billion-dollar industry, generating around $63.5 billion just last year.
At Roobet, we're powered by Zillennials – our unique perspective has reshaped the world and we're applying it to our product strategy every day. A shift from bricks-and-mortar to online just makes sense in the gambling world and it's clear how necessary the move to the digital marketplace was. Betting online combines the excitement of a modernized catalog of casino games that you can play with your online Discord buddies from around the world.
We're a generation of world-travelers who grew up online and built a network of friends spanning far-flung reaches of the globe, thanks to the close proximity of chat rooms, video game lobbies, social media and Reddit. So, when we came of age to gamble for the first time, we did it in a real casino – and to be honest, it's not that 'social' of an experience.
Most adults go to the casino for a shared experience with friends. For some of us, watching a friend gamble is just as – sometimes more – fun than gambling ourselves. For a generation that's increasingly 'location agnostic,' bricks-and-mortar casinos just aren't the best option. Traditional casinos' promise of glitz is often a dimly-lit, smoky place, full of strangers, an hour's drive away. Add to that the pressures of learning games in public – and well, playing from home on a smart TV with your mates on the couch starts to sound a hell of a lot more appealing.
So, casino went online. And as it did, gamers welcomed a greater sense of convenience and personalization. Casino became more accessible, more exciting and players were liberated in the process. Based on their individual wants and needs, players gained a new freedom to choose whether in-person gambling or online casino met their needs best.
The industry has thus been transformed and now online casinos can offer so much more than those in the mainstream believe to be possible. Simple slot machines and blackjack games are quickly becoming a thing of the past, supplanted by modern permutations of age-old classics that go viral on a whim. And with the rise of blockchain technology and cryptocurrencies, players now have even more options for secure and convenient cash-in and cash-out methods, which are nearly instant with virtually no disruption.
Roobet is one of the world's fastest-growing crypto casinos. And while we push ourselves daily to offer the most entertaining games, the most fluent gameplay and to support our interactive, thriving community – our core offering is fun. And we take fun seriously.
I mean, we're the only biggest casino to be run by a digital kangaroo. Because it's not just the games themselves that are responsible for the industry's meteoric rise in popularity. But the gamers who make up our dynamic digital communities and an online culture that puts fun and safety first and foremost, have fundamentally altered perceptions of how we see gambling and its place in society. It's not the shady and taboo endeavor that it once was: it's fun, it's exciting and it's a new way for adults to interact with friends from anywhere across the world.
Crypto casinos like Roobet operate on serious tech and are powered by some of the most innovative and forward-thinking minds in the industry. As a brand, we consider every aspect of the player experience. At a minimum, we provide industry-leading games, best-in-class bonuses and rewards and we foster a sense of community that you just can't find anywhere else. Players can connect with each other and engage in a more immersive and interactive way. And with our communities sprawling across social platforms, the experience isn't confined to just our website.
But we want to push beyond that. As gamers, we're problem-solvers by nature. And gaming is about challenging the norm and pushing beyond what others perceive us to be capable of – because we know that the mainstream is always chasing to keep up with us.
It's no longer solely crypto enthusiasts who use crypto casinos but a new generation of bright-eyed and bushy-tailed digital natives who know the value of crypto, blockchain technology and are excited for the direction that gaming and the web itself is headed.
So, we develop new products every month that provide players with new ways to interact with the brand, which aren't just limited to gambling. We have our fingers on the pulse and work alongside some of the biggest names in entertainment to lend us their expertise on what really makes people tick. And we work around the clock to make it happen.
We're not just a casino. We're pioneers of online entertainment and defenders of fun on the digital frontier. Yet again, gamers are ahead of the curve – and take it from us – we're going to revolutionize digital entertainment for the better.