Cirsa Gaming Corp casts its spell over a throng of US hedge fund giants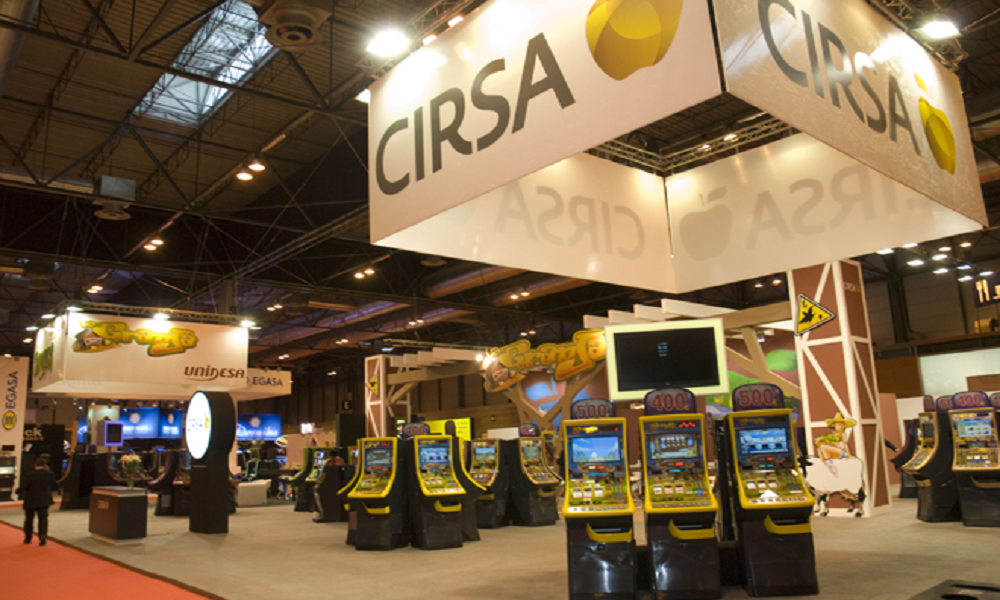 Reading Time:
2
minutes
As reported by multiple Spanish media, Cirsa Gaming Corp, one of the world leaders in gaming and leisure activities and the Spain's largest casino and bingo hall operator casted a spell over several US hedge fund giants, like the Advent International, Apollo Global Management, Blackstone Group and Cerberus Capital Management who were all found to be swirling around Cirsa, competing for its fair hand.
Billionaire Manuel Lao Hernandez, Cirsa's majority owner, disclosed last November that he had tapped financial advisory firm, Lazard to aid him in weighing several strategic options, including a potential initial public offering, the sale of a minority stake in the company or an outright transfer of ownership. Analysts have suggested that the company has a valuation that tops off around €2b.
None of the funds mentioned in the Spanish media reports deigned to comment on their potential interest in Cirsa. Unidentified gaming companies are also reportedly making tentative kicks at Cirsa's tires. Lazard is requiring all interested parties to submit non-binding bids in the coming weeks.
While rumours circulated last November that Cirsa was contemplating a tie-up with its Spanish rival Codere, Codere's new management dismissed the rumours, by affirming that they were more focused on righting Codere's floundering ship. Not for nothing, but a Blackstone subsidiary was one of the private equity groups that bailed out Codere a few years ago.
Cirsa generates an annual revenue of roughly €1.6b and earnings of over €400m. The company's most recent quarterly results showed record earnings of €108m in the three months ending, September 30.
In addition to its Spanish casino and bingo business, Cirsa is involved with UK bookmakers Ladbrokes on the Sportium sports betting joint venture. Cirsa also has land-based and online operations in multiple Latin American markets, including Mexico, Panama and (soon) Colombia.
Queensland Tourism Officials to Meet with Macau and Las Vegas Casino Companies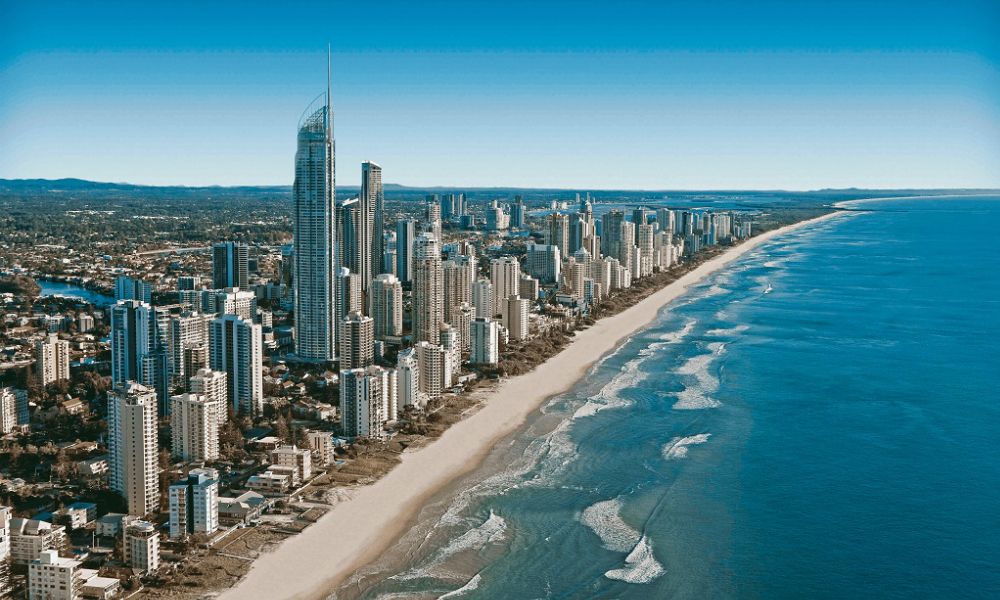 Reading Time:
1
minute
A team of Queensland Tourism delegates will be travelling to Macau and Las Vegas to meet with casino companies in order to attract operators to the northern Australian state.
Local media outlets reported that the team will be led by Kate Jones, Tourism Minister. Jones is about to conduct talks with the likes of Caesars Entertainment and MGM Resorts International as the Australian state seeks to boost their tourism.
The state is Queensland is presently considering issuing two new casino licenses on the Gold Coast and in Cairns.
Star Entertainment Group currently holds a monopoly on the traditional Gold Coast holiday region where it is in the process of an AU$850 million redevelopment of The Star Gold Coast.
"Our strategy is all based around attracting more visitors who stay longer and spend more in Queensland to create jobs for locals," Jones told Channel 9.
"I have been approached by some of the world's most successful entertainment companies keen to invest in Queensland but we're working to make sure we get the balance right for Queenslanders."
Source: asgam.com
Esports v Sports – Is the Future of Sport Online?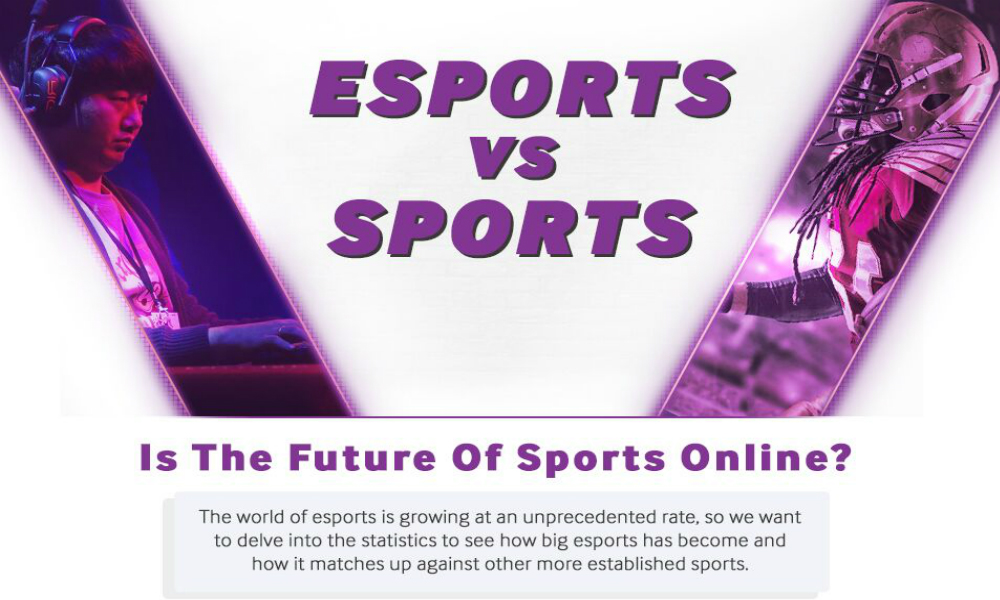 Reading Time:
2
minutes
A recent downturn in the viewership of major sporting championships such as the NFL, Premier League and the Winter Olympics has shown that the popularity of traditional sports may be on the decline. In fact, a recent survey conducted by Limelight revealed that more young men now prefer to watch esports than traditional sports, with esports being their second most preferred media source, only behind movies.
Recognising this upturn in esports viewership and popularity, major brands have began to take notice, with tech and media companies alike starting to invest in this new and exciting industry. In 2015, Amazon announced that it had successfully acquired Twitch for $970m and has fervently promoted esports as the main stable of its platform ever since. Reports have highlighted that by 2020, esports will overtake the NBA's 400m fans, reaching closer to 500m. Around 11bn hours will be spent by fans watching esports, with more than 70m enthusiasts watching major finals through online streaming platforms such as Twitch. That's more than the MLB and NBA finals.
With this increased exposure and popularity comes increased revenue, as advertisers take advantage of this new platform. According to reports, it won't be long until esports eclipses traditional sports when it comes to yearly revenue. It is believed that revenue generated from esports will hit £1.2bn by 2020, with viewing figures totalling around 600 million.
The growth of esports really began in the early 90's, as many games began to benefit from increased internet connectivity and online play. Also, around this time, another sport was beginning to develop, the UFC. Both esports and UFC are two of the most exciting and fastest growing sports today, but do you earn more playing video games or getting punched in the face competitively? We took the 10 highest overall earning competitors from each sport, and created their average yearly earnings based on how long they had been in the sport and the prize money they have won. The figures show that gamers dominate the list when it comes to average yearly earnings, with the gamer Miracle, who is only second on the list behind Conor McGregor, earning just over $1m per year since he began his journey in esports. There are 8 professional gamers who have earned an average of over $600,000 per year since they began in the sport, with only 2 fighters in the UFC earning this same amount.
Not only is the overall revenue of esports already substantial when compared to other traditional sporting organisations such as the Major League Soccer and Cricket's Indian Premier League, the same can be said for prize pools on offer to competitors. The recent Dota 2: The International 2017 event boasted an overall prize pool of $17.5m, making it the highest ever offered in the history of esports. Although this trend of increasingly lucrative prize money on offer to professional gamers is set to rise, due to brand investment into the sport and consumer interest, the figure of $17.5m already far outweighs the combined prize pool of other major sporting events, such as the Tour de France, Cricket World Cup and The Open.
Betway believes 2018 is set to be another exciting year for esports.
500 .com signs Hunan agreement for its sports lottery competitions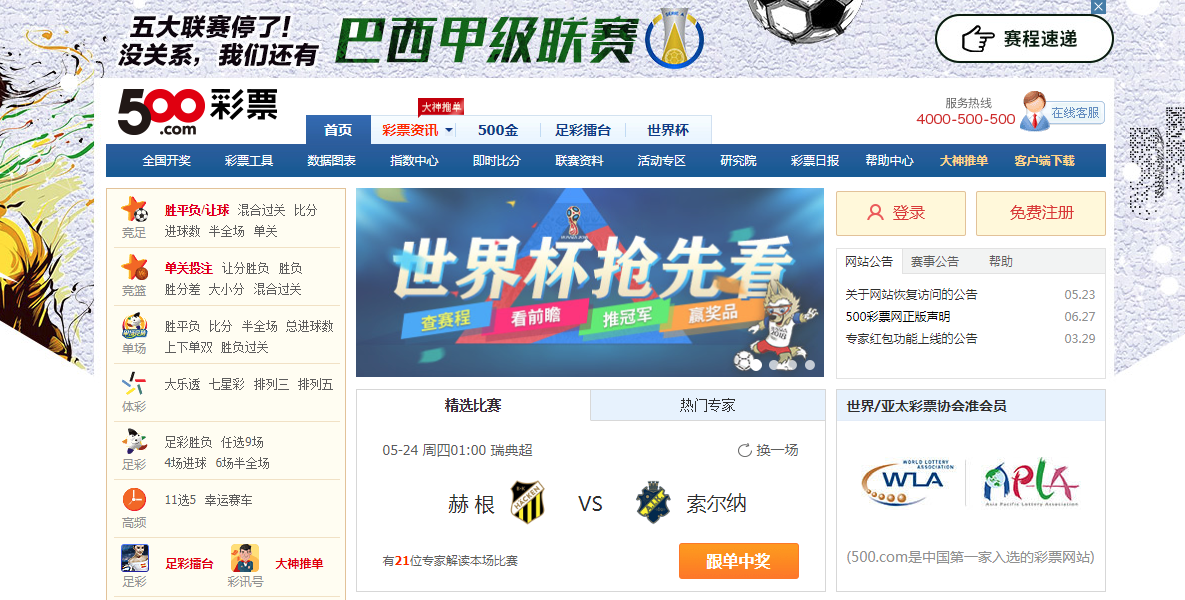 Reading Time:
1
minute
China's sports lottery firm 500.com has supposedly signed a three-year deal with the Sports Lottery Administration Center of the Hunan Provincial Sports Bureau to develop land-based sales channels for its competitions.
Asia Gaming Brief reported on Sunday on the agreement of 500.com's Shenzhen E-Sun Sky Network Technology Company Limited will see the subsidiary work with the provincial authority for China's seventh most populated province to grow the customer base for sports lotteries by making ticket purchases more convenient.
The news outlet also reported that the companies are positive about accomplishing this target by the optimization of the user experience and opening more land-based outlets in the province.
500.com's spokerperson also mentioned that the present agreement is to see its subordinate run the new land-based outlets 'in accordance with local development plans for the sports lottery business' while assisting the state-run authority with all associated marketing activities.
Source: WorldCasinoDirectory