CoinPoint Holds Successful Bitcoin Cash Party in London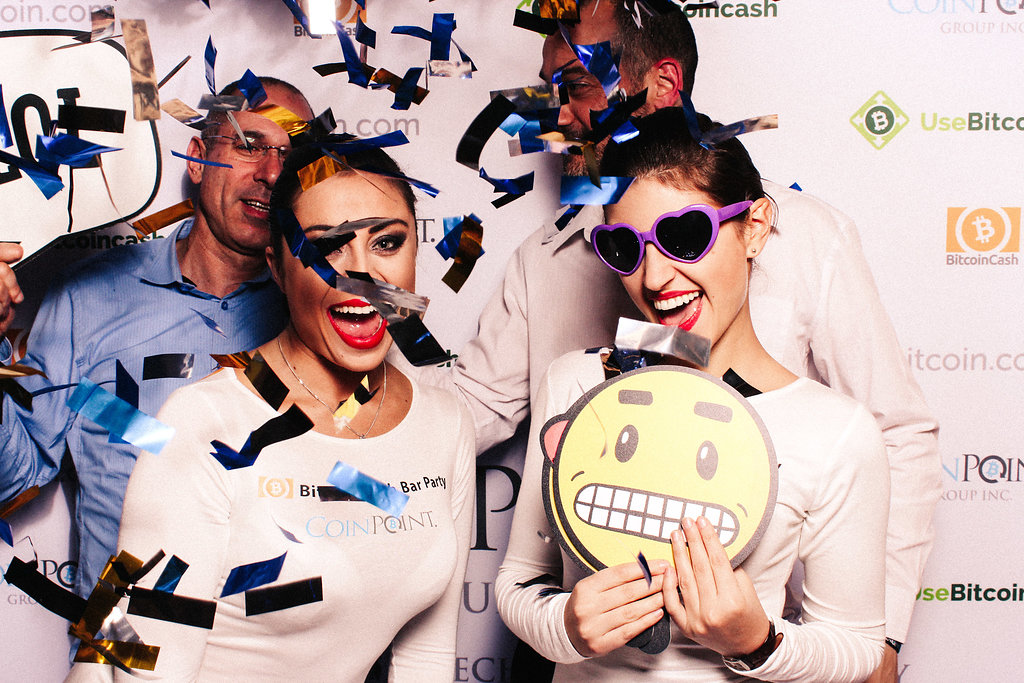 Reading Time:
2
minutes
CoinPoint rocked the night away in its successful Bitcoin Cash Party at Tapa Tapa Bar near Excel Conference Centre in London last February 8, 2018. Dr. Craig Wright of nChain and English professional snooker player Ronnie O'Sullivan joined the party, along with nearly 200 attendees composed of gaming executives and crypto industry leaders from around the world.
The CoinPoint Bitcoin Cash Party is a celebration of the use of Bitcoin Cash as a sustainable and innovative electronic cash system for faster, safer, and more efficient global transactions. Everyone in the party was asked to download a Bitcoin.com wallet to receive free Bitcoin Cash, which they promptly redeemed to get free drinks at the bar.
"This event is part of our educational strategy with the aim of showing that Bitcoin Cash is the cryptocurrency that can be used for payments globally," said Eilon Arad, CoinPoint's Director of Business Development based in Manila, Philippines, in an interview.
The Bitcoin.com-sponsored event by CoinPoint, the leading cryptocurrencies and Blockchain agency, showcased the simple, fast, and reliable approach of Bitcoin Cash in various channels, including micropayments and e-commerce.
"The party was a huge success hitting the goals of both business and pleasure as well as bringing the capabilities of Bitcoin Cash as a peer to peer cash as well as CoinPoint's as a market leader for cryptocurrency marketing agency," said Oron Barber, CoinPoint's CEO based in Bulgaria.
Besides drinks, music, and Bitcoin Cash, BetterBetting Foundation CEO Adriaan Brink announced in the party the BetterBetting ICO winner of a Ronnie O'Sullivan-signed snooker cue. During Brink's speech, which celebrated the end of a successful ICO supported by CoinPoint, he revealed that the next step would be to switch their peer-to-peer betting technology, using smart contracts, to Bitcoin Cash once it is made available.
The CoinPoint Bitcoin Cash Party was a highly anticipated VIP event covered by the team of CoinGeek, CoinChoose, iGaming Business, and other global media outlets.
Meanwhile, CoinPoint will launch several Bitcoin Cash-related platforms that aim to improve merchant and user adoption as well as education of the market.
About CoinPoint:
CoinPoint is the premier cryptocurrencies and Blockchain agency based in Bulgaria, Australia, and Philippines that provides innovative solutions for different markets. It offers a wide range of digital marketing services, including crypto and blockchain consultations, pay-per-click campaigns, email marketing, and more. With many years of high-quality service, the company has built a strong network of global partner and renowned clients around the world. For more information, please visit https://www.coinpoint.net/.
CEEGC2019 Budapest – Speaker Profile: Max Krupyshev, CEO at CoinsPaid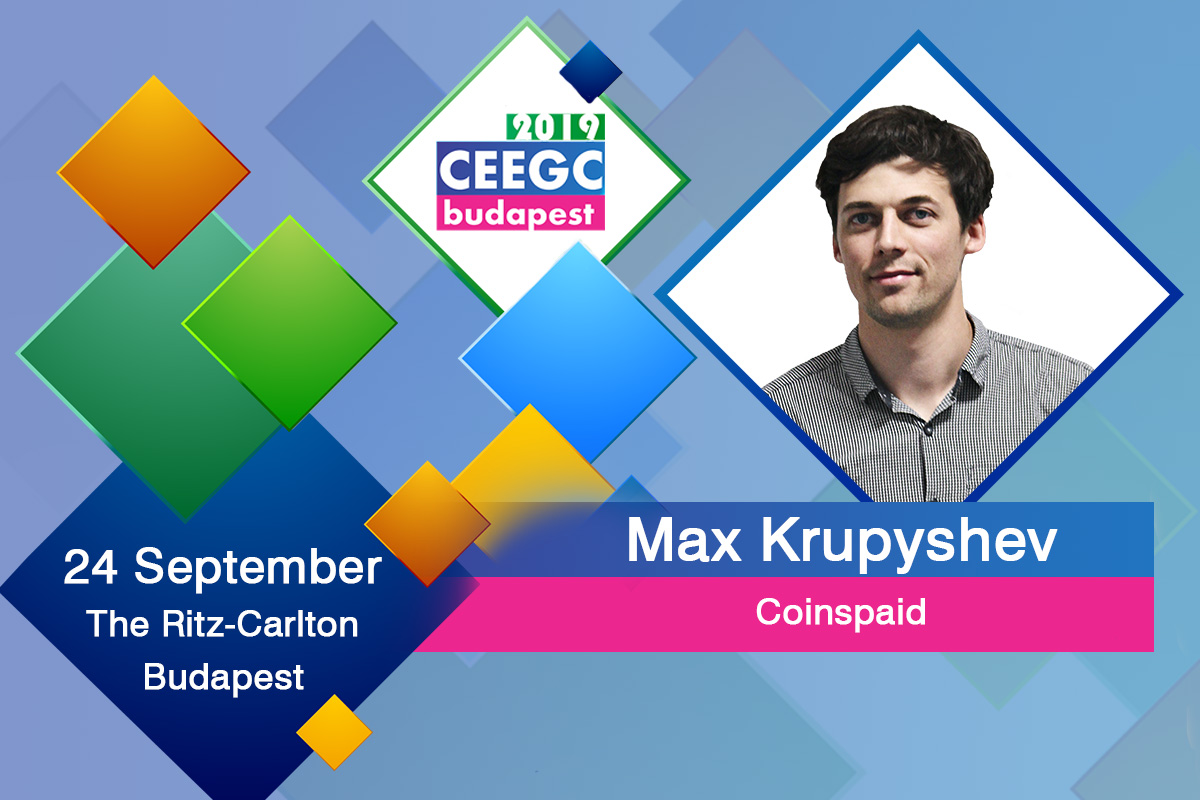 Reading Time:
2
minutes
CEO of fast-growing Cryptocurrency Processing Provider to join the payment related panel discussion at CEEGC 2019.
As mentioned earlier, at CEEGC2019 we are putting together a debate about Payments, Fintech, and Blockchain with an emphasis on the changes that have occurred in the past 2 years.
The panel discussions will take place during the 2019 edition of CEEGC Budapest, and has been strategically titled as "2-year revision – Payments, Fintech and Blockchain".
Among the experts of the panel discussion, you have the opportunity to catch up and hear more about cryptocurrencies and blockchain in the online gambling industry from a leading expert, Max Krupyshev, CEO at CoinsPaid.
About Max Krupyshev
Max has a Bachelor's degree in Physics and a Master's in Business Administration.
Max heard about Bitcoin for the first time in late 2013 right after completing his Master's degree in Management. Max was immediately inspired by the innovative and disruptive technology behind Bitcoin and quickly made a name for himself in his local Bitcoin community in Kiev.
Eventually, Max's passion for Bitcoin drove him to co-found a Kiev-based software development studio and to found the Bitcoin Foundation Ukraine and Satoshi Square Kiev. Max has worked for one of the biggest Bitcoin Cloud mining platforms prior to becoming Product Manager and later Head of Crypto Business at Cubits.
After a tragic Cubits shut down, Max was invited to obtain the CEO position at coinspaid.com. Coinspaid is a fast-growing Cryptocurrency Processing Provider for an online business.
Make sure that you are among the delegates of CEEGC Budapest this year for a new and engaging format that is going to increase the engagement and interaction of the attending delegates.
Register here or View the Agenda!
Browse the official event website for more details: www.ceegc.eu
Americas Cardroom Will Send $1 Million via Bitcoin to $5 Million Venom Winner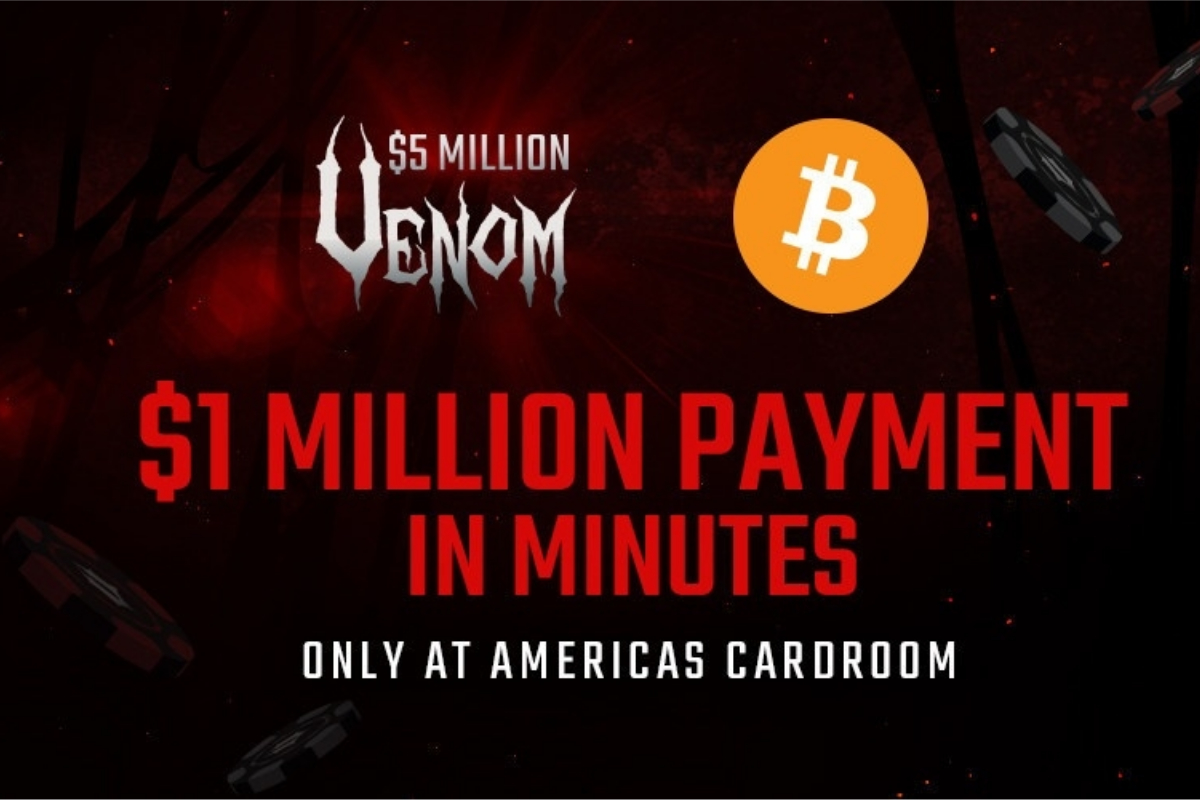 Reading Time:
2
minutes
Americas Cardroom announced that they will send what they believe to be the largest crypto payment in history for an online gaming site. With the $5 Million Venom tourney on it's way since July 14th, the US-facing online poker site is promising to send the winner their $1 millionpayment by Bitcoin, minutes after the final hand.
"We've made cryptocurrency a key part of our business for the last four years and now we're going to make a seven-figure payment," stated Americas Cardroom spokesperson Michael Harris. "No other payment method lets players get paid faster and we're putting our faith in Bitcoin with this large-scale transaction."
The $5 Million Venom has three Day 1's and the final table will be played on Wednesday, July 24th. It features a staggering $5 Million guaranteed prize pool and first place gets at least $1 million, making it the biggest tourney in ACR history and the biggest ever by a US-facing site.
The $5 Million Venom winner will receive their $1 Million via Bitcoin mere minutes after the final hand is played — all in one shot. No other gaming site has sent a crypto payout so large, and Americas Cardroom is pleased to make history.
The US-facing site first began accepting Bitcoin in 2015. At the time, the popular cryptocurrency accounted for approximately 2% of all business. Today, players can play and get paid in over 60 different cryptos, including Bitcoin. Cryptocurrency now accounts for over 60% of Americas Cardroom's business.
While the 60% is large, the number comes as no surprise. Online gaming sites have faced challenges with payment processing due to varying regulations around the world. Cryptocurrency offers players the chance to deposit and withdraw quickly and securely and is quickly becoming the preferred player option.
For more information on the $5 Million Venom and Cryptocurrency deposits, visit AmericasCardroom.eu.
About Americas Cardroom:
Americas Cardroom joined the Winning Poker Network in 2011. The Winning Poker Network has one of the longest and trusted online names in the industry and has been in existence since 2001. Americas Cardroom accepts players from the US market and the rest of the world. Rated first place for payment processing and cashout reliability repeatedly over the last few years, Americas Cardroom offers outstanding customer service and a friendly environment for all poker players around the world.
Source: Americas Cardroom
Infographic: Crypto Thefts and Trends That Will Blow Your Mind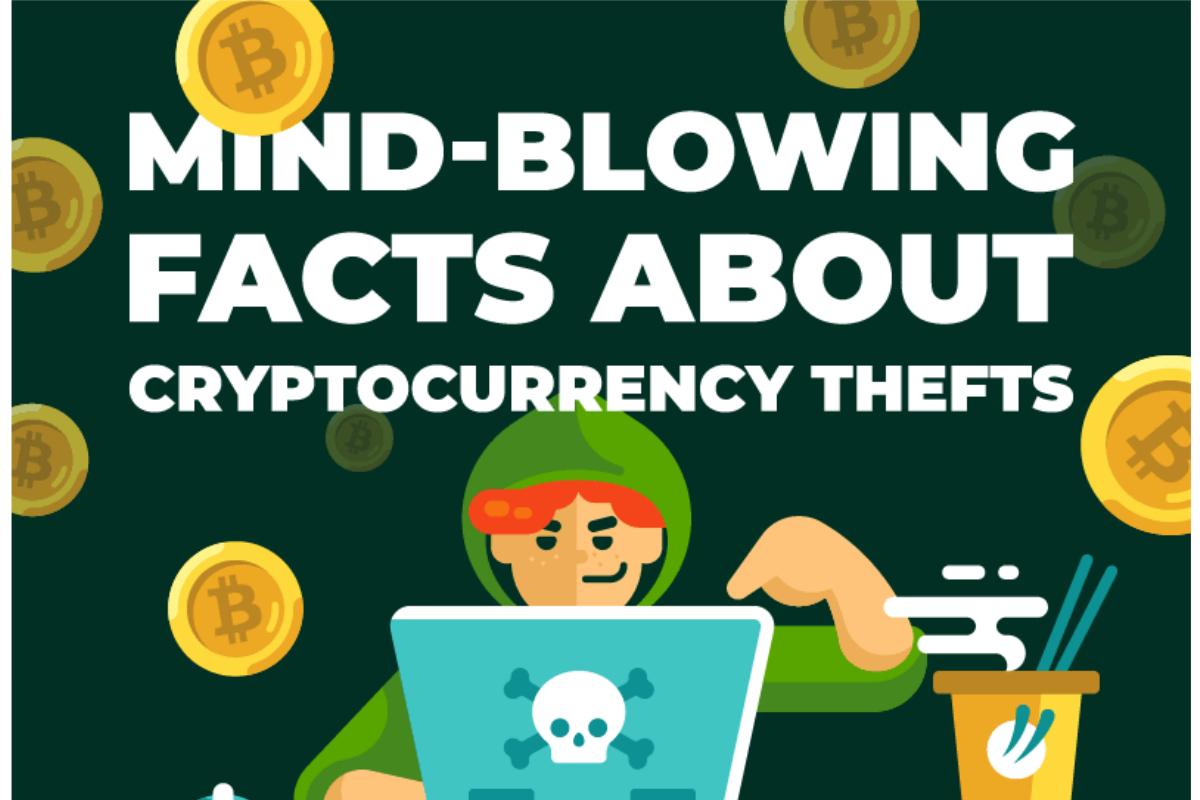 Reading Time:
1
minute
As it turns out, too much freedom is not a good thing, or so the misuse of Bitcoin and other cryptocurrencies now shows. Brush aside the fact that hackers lurk at every corner of the Internet and you are left with even more startling facts Criminals have been happy to use the anonymity of cryptocurrencies to trade arms, traffic humans, launder money, and more.
For better or for worse, cryptocurrencies today are a conduit of illicit activity, and a lot of government oversight is required to uproot the bad practices that have become the norm. While lawmakers are hard at work to figure out the right legal framework for cryptocurrencies, here are some of the most mind-blowing thefts in the crypto world to read up on: