Blizzard Entertainment scores huge with the debut of its Overwatch League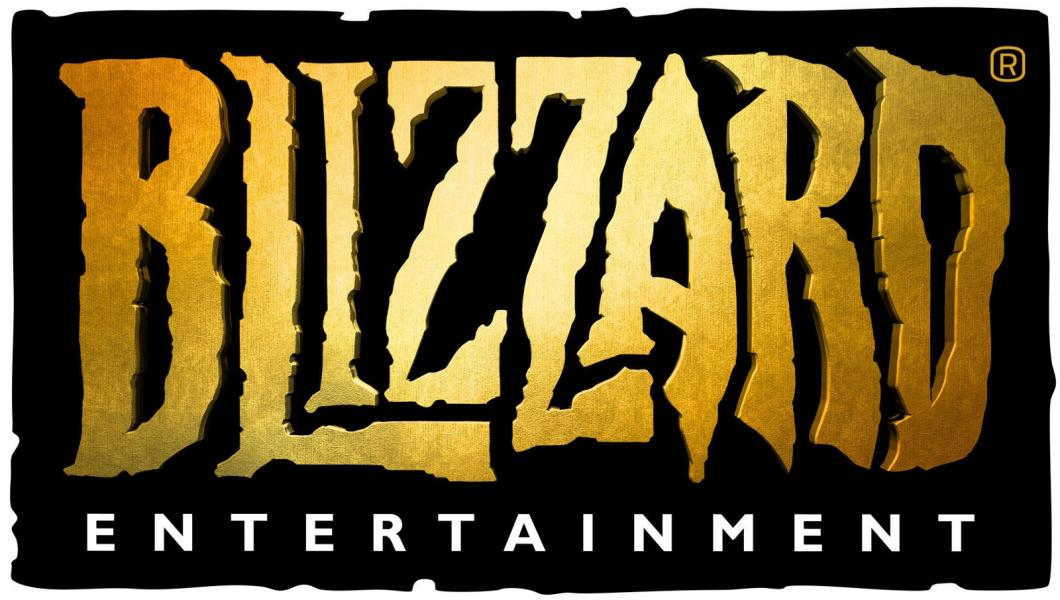 Reading Time:
1
minute
Blizzard Entertainment, an American video game developer and publisher becomes an epicentre of attention as they leave an imprint by scoring huge with the debut of its Overwatch League. The official esports league for Overwatch players wooed over 10 million viewers in its debut week in January. Blizzard – a division of Activision Blizzard, persists to heavily invest  in the esports market as the entire  industry anticipates that esports will get in sync with traditional sports.
Newzoo the Market researcher,  reported last week that global esports revenues will hike  38 percent to $906 million in 2018 and further elevate  to $1.65 billion by 2021. The number of esports enthusiast fans will grow 15.2 percent from 143 million in 2017 to 165 million in 2018 while the number of occasional viewers will grow from 192 million in 2017 to 215 million in 2018. When the esports enthusiasts reach 250 million by 2021, the occasional viewers will reach approx. 307 million.
However, the current amount of money generated per esports fan is still lower than traditional sports — such as the amount generated per NBA fan. Mike Morhaime, the President of Blizzard, said in an interview with GamesBeat and in a panel at the DICE Summit 2018 elite gaming event that,"We are  just at the beginning of a long road. In the future, the esports market is expected to generate revenues through the sale of sponsorships, media rights, advertising, publisher fees, tickets, and merchandising", reports Newzoo.
Valve moves The International to Vancouver as Seattle loses huge eSports event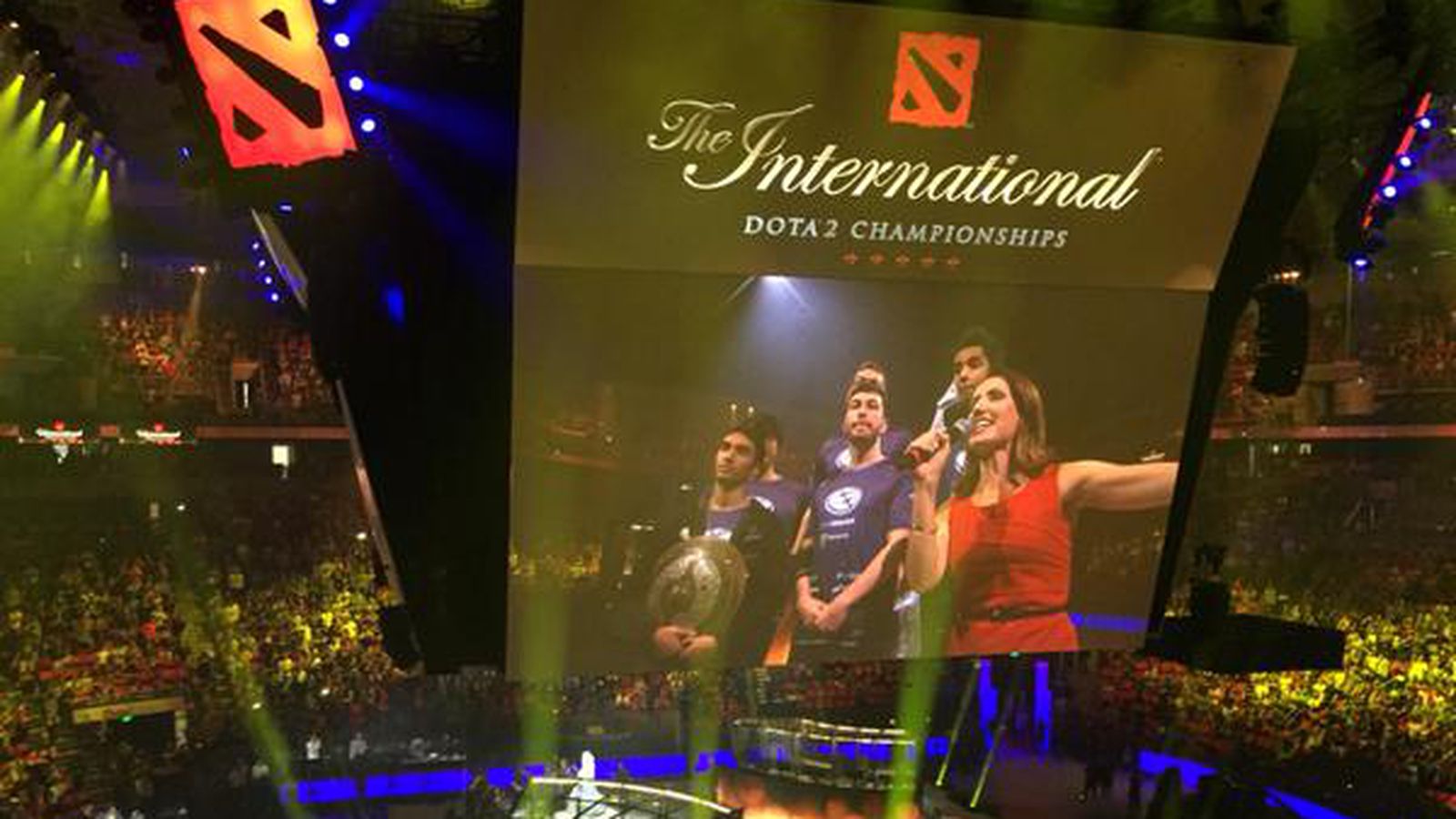 Reading Time:
3
minutes
The International is headed to Canada for the first time ever.
Bellevue, Wash.-based gaming giant Valve announced this week that its massive Dota 2 esports tournament will be held at Rogers Arena in Vancouver, B.C., from August 20 through August 25. Tickets, ranging from $125 CAD to $250 CAD, go on sale March 23.
Valve held The International at Seattle's KeyArena for the past four years, drawing sold-out crowds that traveled around the world to watch the best Dota 2 players compete for what was a $24.7 million prize pool last year.
Now the tournament — and its tourism revenue — is headed across the border. We've reached out to Valve to learn more about the move and will update this story when we hear back.
There were several clues pointing to a potential relocation.
In late December, a KeyArena ticketing agent told GeekWire that the event wouldn't be returning to KeyArena in 2018 due to renovation. Oak View Group, the ownership firm trying to bring an NHL expansion team to Seattle, is planning a $600 million renovation project that would begin before the end of 2018 if approved by city leaders. It's possible that Oak View Group wants to close down the venue before it officially begins the reconstruction.
In October, a stadium banner ad for The International ran at Rogers Arena in Vancouver during a TSN hockey report.
Last year, Valve co-founder Gabe Newell said The International could be moved out of the country as a result of President Donald Trump's immigration crackdown. Competing teams come to Seattle for The International from all over the world; the same goes for spectators.
The tournament, which started in Germany six years ago, was previously held at Seattle's Benaroya Hall before Valve moved it in 2014 to a larger venue at KeyArena.
The relocation is a loss for Seattle's tourism industry, but don't be surprised if it returns to the city in the future.
Speaking at the GeekWire Sports Tech Summit this past June, Oak View Group CEO Tim Leiweke said that esports is on the agenda for the redeveloped KeyArena. He expects to host 20 esports events per year at the arena once the reconstruction is complete. Oak View Group wants to have KeyArena ready for the 2020-21 NHL season.
"Do I think 18,000 people come into each and every one of those 20 nights to watch people play games?" Leiweke said in June. "I'm not sure it'll be 20,000, but look, if you do 5,000-to-8,000, and that keeps your building busy, and those are 20 nights that you can schedule around your anchor tenant and your concert business, I think it's a fantastic addition completely driven by technology."
Those not familiar with esports may wonder why people travel from halfway across the globe and pay big bucks to watch other people play video games. But for some Dota 2 fans, attending The International can be a life-changing experience.
"It was the best trip I ever went on," Kyra Slovacek told GeekWire this past August. "I really had no idea how big the Dota 2 community was until I came to The International and saw the line wrapped all around Seattle Center and sat in the arena. It was unbelievable."
Spectators watch the professionals battle out at center court, where the teams compete in two pits with glass windows. The International has a sports-like feel, from the raucous crowd to the broadcast booths to the press rows to the festivities outside KeyArena. Valve streams the live action to four huge screens inside KeyArena, and any time there's a heated battle, the crowd roars — the decibel level certainly matches, if not surpasses, what you'll experience at any other sporting event.
The prize pool for The International has grown from $10.9 million in 2014 to $24.7 million in 2017, the largest ever in esports history.
Source: geekwire.com
Chul Woong to take over as the Director of Esports Entertainment Group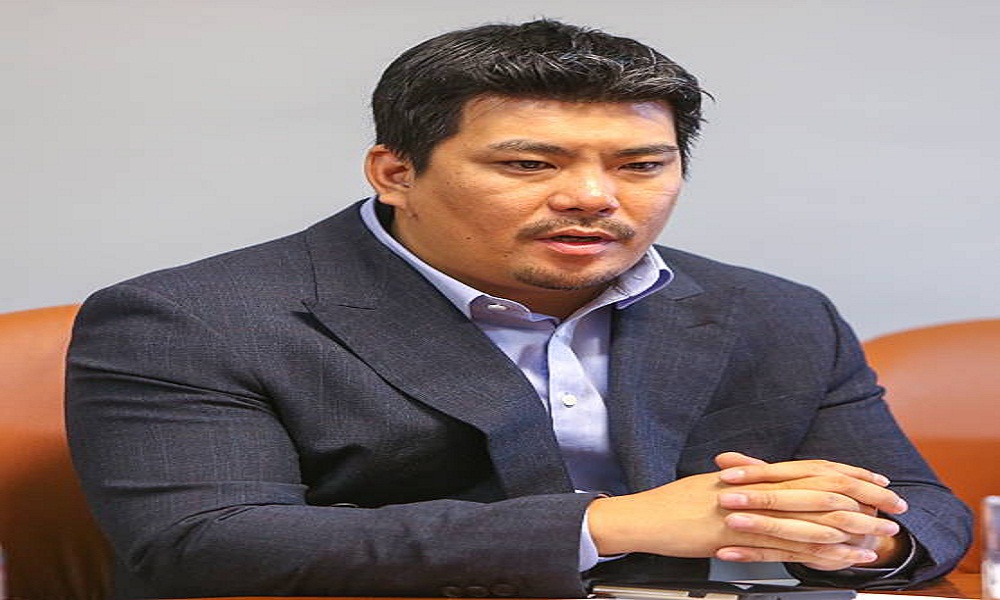 Reading Time:
1
minute
Esports Entertainment Group, a licensed online gambling company focusing exclusively on eSports wagering announces the commissioning of  Chul Woong (Alex) Lim as the  Director of the company. Going forward the Asian esports industry expert will contribute to Esports his potential, and experience wealth in backing up the company with its activities in esports online betting.
Lim formerly served as the Secretary-General at the International e-Sports Federation (IeSF). Based in Seoul, South Korea, Lim was also responsible for relations with 47 national federations, international sports authorities and global partners, as well as both organising and running a number of major esports tournaments.
Prior to his time with the IeSF, Lim spent time as Deputy Manager of the sports marketing team at sports events marketing firm FIRSONS.
In addition, Lim had a spell as the international coordinator at the World Taekwondo Headquarters in Seoul.
In view of his new role at Esports Entertainment Lim said: "I am honoured to join the board of directors of Esports Entertainment; I clearly share the vision of Esports Entertainment for the future of the esports industry and the company, and I look forward to the opportunity to contribute to the company's long-term success."
And Grant Johnson, the Chief Executive of Esports Entertainment, added: "We are very excited to have a recognised esports industry leader like Alex join our board of directors.
Alex's in-depth esports industry knowledge and relationships will be of huge value to Esports Entertainment as we establish vie.gg as the leading esports wagering platform."
South by Southwest hosts esports seven hours a day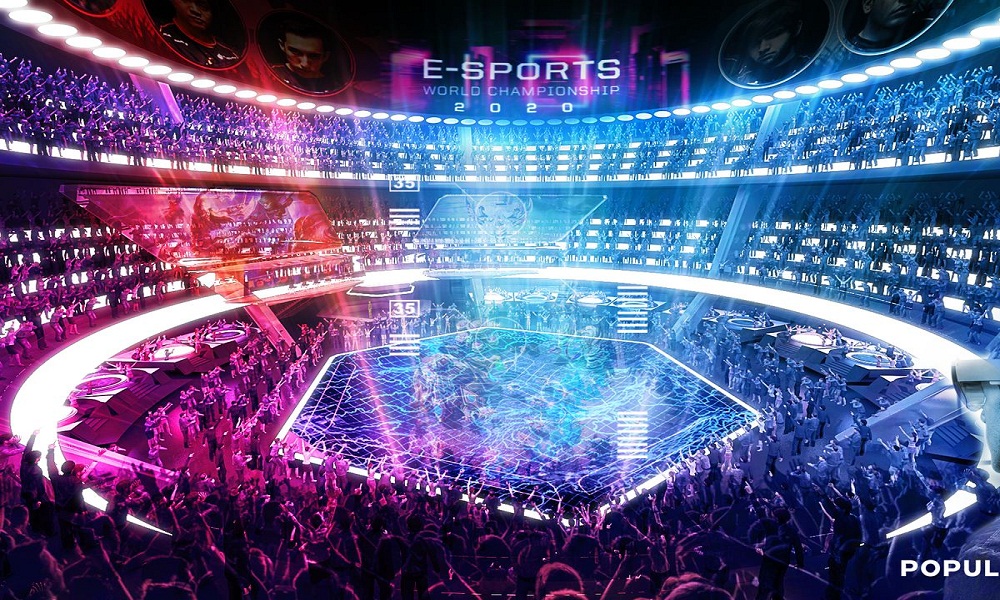 Reading Time:
2
minutes
SXSW Gaming brings together the whole gaming industry into one fun experience. It's a unique combination of all things thus, brings to table something for everyone, an environment where creativity thrives.
By hosting esports competitions seven hours a day.South by Southwest has brought professional gamers together where they jockeyed for position. While the beginners' eyes are opened up to this world for the first time, the veterans continue to play into the nuances of the booming industry.
The Indiana high school teacher Don Wettrick said: "There was somebody arguing with me… at an education convention." He explained that the man challenged him with a simple phrase.
"'You mean to tell me: people pay a ticket, sit on their butt, to watch someone play a game!?'" Wettrick recounted. Then the man realized what he described: most sporting events.
"That was that moment of realization the guy was like 'maybe this isn't so stupid,'" Wettrick said.
The worldwide esports market was valued at nearly $493 million in 2017. By 2020, esports is expected to generate upward of $1.5 billion.
Christina Alejandre, the Vice President of esports for Turner and General Manager of ELEAGUE said: "If we still kind of stick to that gun of like, 'we've got to be authentic to esports,' we're not going to be able to change, we're not going to be able to evolve as much as we want.". The cable company broadcasts video game competitions on some of its channels, working to bring esports out of the traditional gaming platforms and into the "mainstream."
"All you know if you are new to esports is 'oh he's just good at video games,' which to me is not really an interesting kind of connection into it," she explained. "You have to really understand why what they did was epic. Why seeing a pixel, they are able to get that shot, whereas a normal human being would not be able to do what they do."
"I think you'll see more stuff from us coming out but kind of show why they're good at esports," Alejandre continued. She said esports has garnered TBS 10 million viewers.
Though critics argue that esports may be at the root of social problems down the line and contribute to poor health, Wettrick and others dispute those claims and say there is no scientific proof. In fact, Wettrick said young people who play video games are less likely to get into trouble.
"Having gaming tournaments will cut down on youth mischief," Wettrick stated.
The esports industry has grown enough that the city of Arlington announced an investment last week that would transform its convention center into an esports stadium.
Wettrick hopes that projects like this turn the tides on the perception of esports.
"The stigma of 'oh you're just a gamer,' that's gone," he said.
Source: bigcountryhomepage.com