Why the US Supreme Court Struck Down PASPA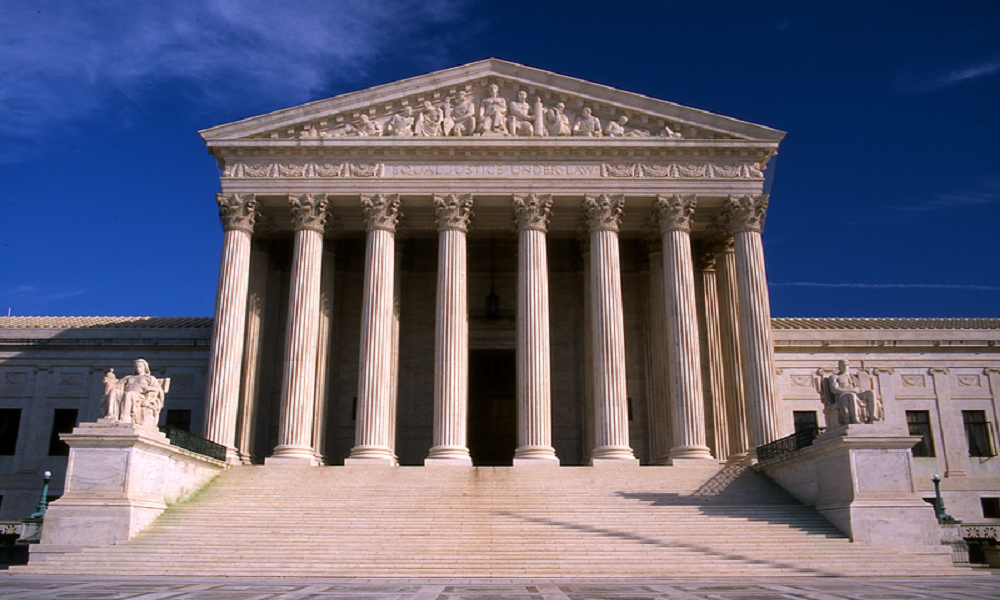 Reading Time:
4
minutes
The United States Supreme Court has ordered to strike down the Professional and Amateur Sports Protection Act (PASPA).
PASPA, penned in 1992 by New York Knicks hall of famer and former New Jersey Senator Bill Bradley, came into force on New Year's Day 1993. It slapped a virtual ban on sports wagering across 46 states and limited three other states to sports lotteries. The only state that received an exemption from the sole blanket ban was Nevada. New Jersey was also got a one-year window to legalise sports betting, but could not do so.
However, the apex court struck down PASPA this week on the grounds that it violates a provision of the 10th Amendment, commonly known as the anti-commandeering doctrine.
The anti-commandeering doctrine provides that, if the Constitution does not specifically reserve a power to the federal government (in this case, legislating sports wagering) or directly strip that power away from the states, that power resides with the states. The provision is known as the anti-commandeering doctrine because it is understood to bar the federal government from "commandeering" the rights of the individual states to enforce federal law.
In this case, since PASPA does not specifically ban sports wagering, rather the ability of the states to pass laws of their own to legalise sports wagering, the Court held that PASPA violates the anti-commandeering doctrine and thus, the 10th Amendment.
This battle started in 2012 when New Jersey passed a law to legalise sports betting. Shortly thereafter, the National Collegiate Athletic Association (NCAA) and all four major American sports leagues (NFL, NBA, MLB and NHL) sued the state of New Jersey, claiming that the law violated PASPA. When the lower federal courts ruled in favor of the NCAA and the leagues, New Jersey retreated but returned in 2014 with a new law, specifically tailored to challenge PASPA but only at casinos and racetracks. Predictably, the NCAA and the leagues took New Jersey to court again and eventually prevailed in the United States Court of Appeals for the 3rd Circuit.
However, that ruling was overturned by the Supreme Court. Writing for the majority, Justice Samuel Alito opined, "It is as if federal officers were installed in state legislative chambers and were armed with the authority to stop legislators from voting on any offending proposals." Alito continued, stating that "[a] more direct affront to state sovereignty is not easy to imagine."
It is important to note that this ruling does not legalise sports betting nationally or in any state, including New Jersey. The strike-down of PASPA merely paves the way for each state to pass its own laws addressing sports gambling. The majority points out that it is still within the purview of the federal government to pass laws restricting sports gambling on a national scale, but that if it does not, it may not enact a law such as PASPA, which prohibited the states from passing sports wagering laws of their own; "Congress can regulate sports gambling directly," writes Alio. "But if it elects not to do so, each State is free to act on its own."
In addition to New Jersey, Connecticut, Pennsylvania, West Virginia and Mississippi have all passed bills legalising sports wagering and over 15 other states have introduced similar bills in the preceding months, in anticipation of today's ruling.
While PASPA may seem, at first glance, an automatic ticket to the explosion of esports wagering in the United States, Will Green, Senior Director of Strategic Communications for the American Gambling Association is not so sure.
In an interview with The Washington Post, Green stated "I don't think PASPA is the vehicle for the blossoming of esports." Green points to the lack of esports-specific verbiage in pending state legislation and feels that "there has to be clarity [regarding esports being classified as a sport for betting purposes by regulators], and right now there are more questions than there are answers."
Green's point, while not determinative, is not without merit. While esports has gained a tremendous following and a great deal of mainstream acceptance in the US, it is still not what many would consider a mainstream sport. As such, it could be argued that esports was not envisioned by the legislators when the various state bills were written and might, therefore, have an uphill climb to fight for inclusion under those laws.
For his part, Seth Schorr, CEO of Las Vegas's Downtown Grand Hotel and Casino, one of the first sportsbooks to accept bets on esports, appears to have a different outlook. Also speaking to The Post, Schorr referenced a memorandum of understanding between the Nevada Gaming Control Board and the esports Integrity Coalition in support of his opinion that esports will be defined as a sport for betting purposes. Schorr did qualify his statement, however, noting concerns around match-fixing and cheating, "You can't bet on football; you can bet on the NFL," Schorr told The Post. "I see Nevada looking at specific esports leagues and offerings [in order to assure the integrity of the matches on which bets are made]." Schorr continued, stating that while he believes the repeal of PASPA will ultimately have a "massive impact" on esports wagering, he cautions that the transformation might not happen as quickly as is expected for mainstream sports betting; "Everything takes time," Schorr explained. "Each state is different. We are catching up with the rest of the world."
Now that PASPA has been repealed, there is no telling how large the esports wagering market in the United States can grow or how long it will take to get there. As reported by both ESPN and Chris Grove, an estimated $5 billion was wagered illegally on Counter-Strike: Global Offensive Database-Link-e1521645463907 through skin betting alone in the United States in 2016. When we account for the massive growth of CS:GO, along with the popularity of other games, including League of Legends Database-Link-e1521645463907, Fortnite Database-Link-e1521645463907, and PUBG Database-Link-e1521645463907, as well as the recent launch of Activision Blizzard's Overwatch League, it is clear that the esports wagering market in the United States has the potential to be substantial.
Meanwhile, the American Gambling Association estimates that roughly $150 billion is wagered illegally each year on sports in the U.S. How much of that number is poised to flow into esports may very well be determined by how broadly each state's sports wagering legislation is perceived. Whatever happens in the near term, it seems clear that esports wagering is knocking on the United States' door. The question now appears to be when that door will open.
Source: esportsobserver.com

Fnatic Appoints Stuart Brown as Esports Operations Lead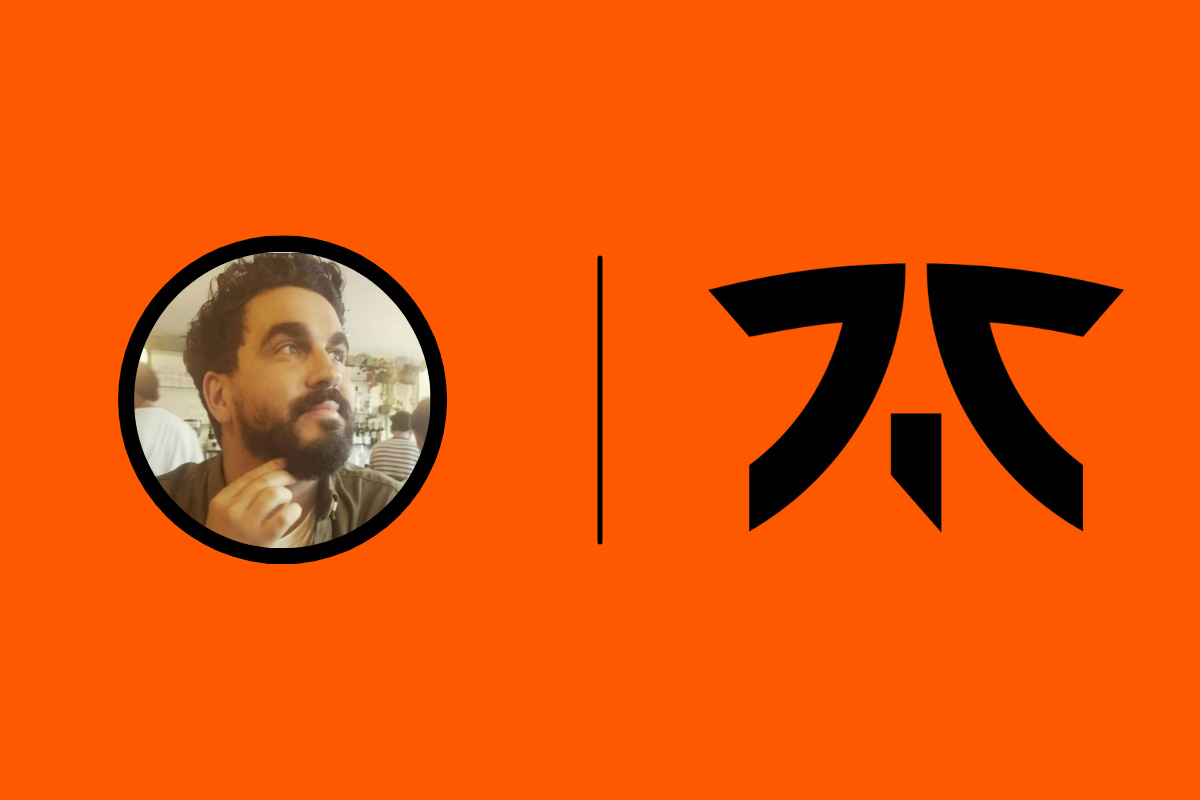 Reading Time:
2
minutes
Fnatic, the leading esports performance organisation, has appointed Stuart Brown as its first-ever Esports Operations Lead.
The role will see Brown tasked with promoting best-in-class team management and see him act as a lynchpin between Fnatic's London headquarters and teams across Fnatic's six esports game titles.
Brown, who joins Fnatic from The Football Association (The FA), will look to enhance various aspects of professional gaming experience at Fnatic, from performance planning and nutrition to travel and accommodation. Working to continue to integrate Fnatic's esports teams within the wider organisation, he will oversee and enable collaboration with other business units such as Product and Partnerships.
He will also work closely with Fnatic's High Performance Unit and Team Managers to continuously improve performance outcomes for teams and give Fnatic's players the edge in competition. Additionally, he will support the rollout of Fnatic's recently released Global Safeguarding Policies, which promote and protect the wellbeing of young people and adults at risk who interact with Fnatic.
"Fnatic are deeply committed to continuous improvement. I'm excited to bring my experience from the world of traditional sports and fuse that with the innovation and opportunity in the esports space – to find the extra 1% for Fnatic's teams. I'm looking forward to continuing to professionalise Fnatic's backroom functions and further integrating our esports teams with the wider company," Stuart Brown, Esports Operations Lead at Fnatic, said.
Brown brings a wealth of experience from the world of traditional sport, having spent 12 years at The FA. Most recently, Brown led the England Senior Football squad as Team Manager, where he was responsible for all operational, financial and administrative matters relating to the team, including during the Russia World Cup and the recent Euro 2021 campaign. During his time at The FA he also worked as part of the International Relations team, delivering football development projects in countries such as Rwanda.
"We're very excited to have Stuart on board to play a key role in levelling up our operations as well as facilitating the drive for high-performance across our esports division. Having worked with elite national teams in football, Stuart's experience will be invaluable to unlock another level of improvements, which builds on our work in the High Performance Unit. Stuart will also champion the roll-out of our player wellbeing initiatives and Global Safeguarding Policies," Sam Mathews, CEO at Fnatic, said.
Virtus.pro roster for PGL Major Stockholm 2021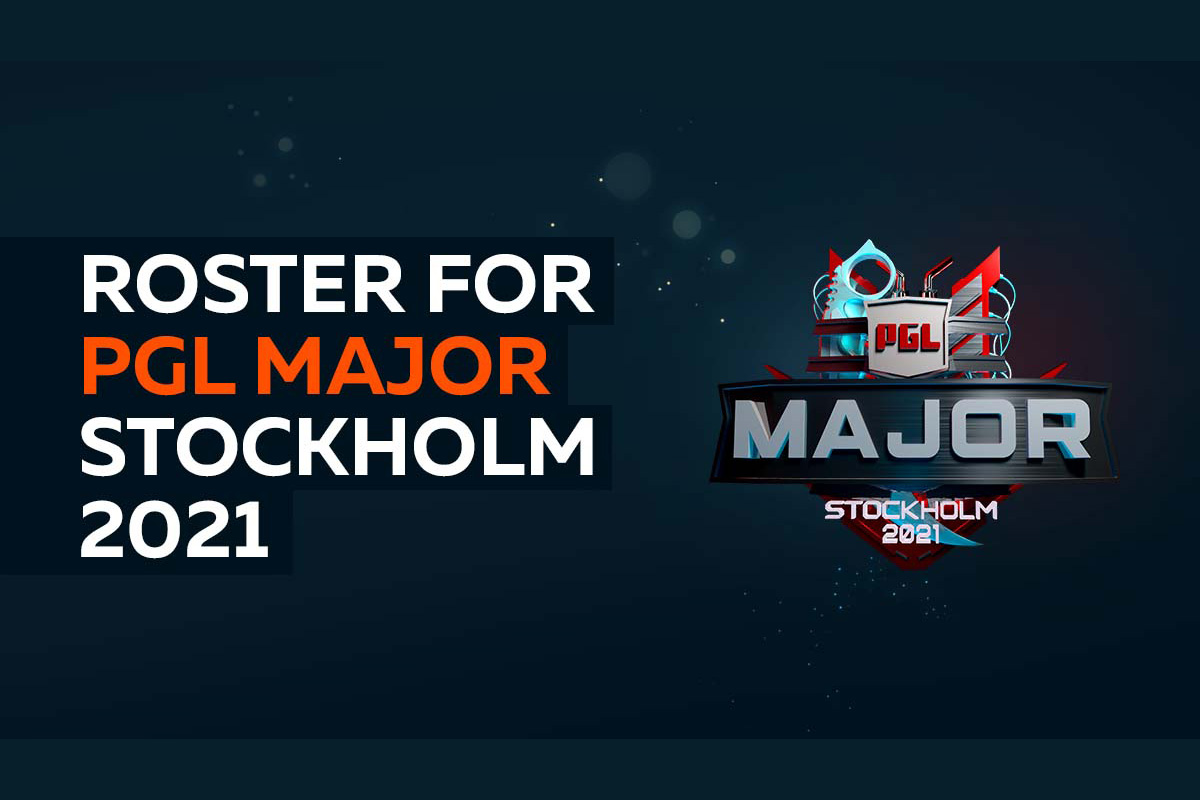 Reading Time:
< 1
minute
Our first CS:GO roster will be changed for the upcoming Major in Stockholm: Evgeny "FL1T" Lebedev will replace Sanjar "SANJI" Kuliev.
Sergey Glamazda, Virtus.pro CEO:
"The Major is the biggest event in CS:GO, the one we've been waiting for two years. It's incredibly important for the club and our fans. We want to achieve the best possible result, and in order to do so the team needs a new impulse. An opportunity to play with Evgeny arose and we decided to seize it. We hope that this will be the impulse we need to play at the peak of our abilities.
No decisions regarding the future of our roster have been made for now. Everything will be clear after the Major when the dust is settled. I want to thank Sanjar. We've won tournaments, got into the top-3 of HLTV rankings, and qualified for the Major with him being in our ranks. Our current roster has already achieved a lot and this temporary change should help us reach even higher goals that we set for ourselves."
Updated Virtus.pro roster at PGL Major Stockholm 2021:
Dzhami «Jame» Ali;
Timur «buster» Tulepov;
Aleksey «Qikert» Golubev;
Mareks «YEKINDAR» Gaļinskis;
Evgeny «FL1T» Lebedev.
Dastan «dastan» Akbaev (coach).
Tourism & Sports Ministry, SAT and Garena Signs MoU to Support and Enhance Esports Industry in Thailand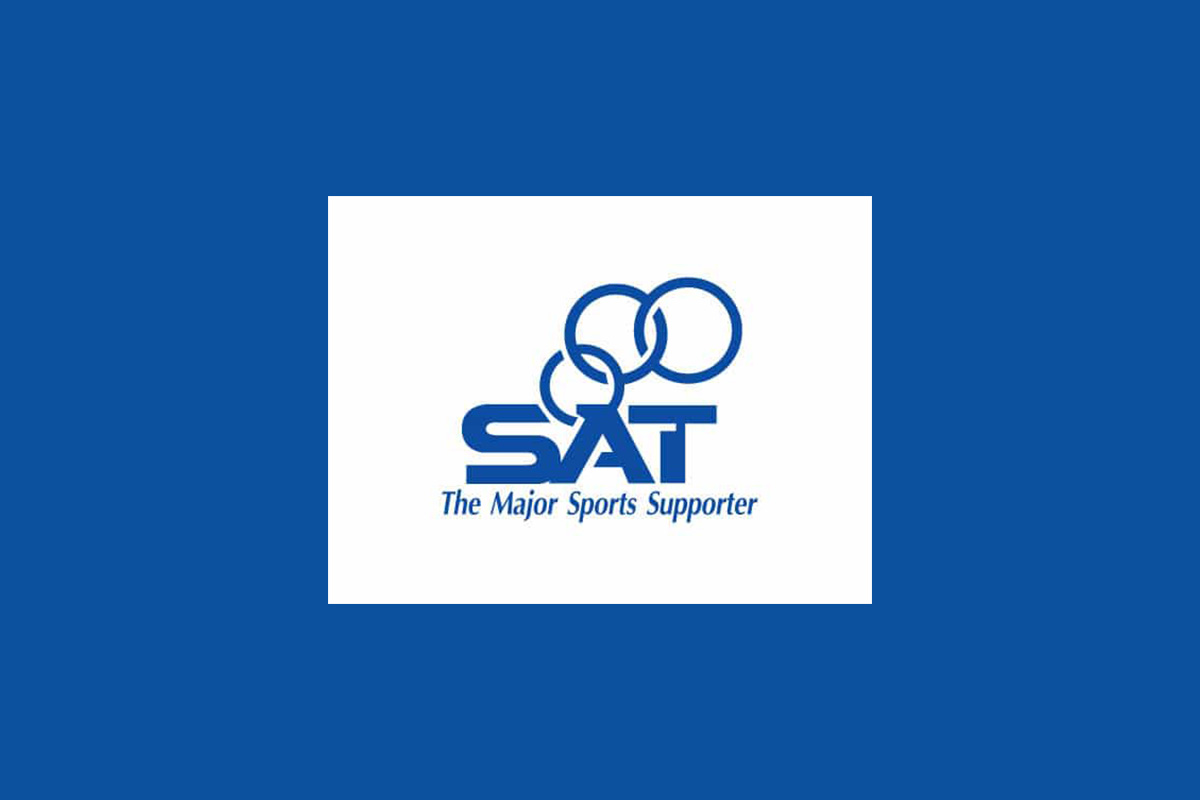 Reading Time:
2
minutes
The Sports Authority of Thailand (SAT) and the Thailand Ministry of Tourism and Sports have partnered with Garena Online Thailand to strengthen the domestic esports industry and develop the country as the hub of esports tournaments in Asean.
"The ministry and the SAT will focus more on esports next year including training and welfare to develop the esport ecosystem after esports was named in the Royal Gazette last month as one of the country's professional sports," Tourism and Sports Minister Phiphat Ratchakitprakarn said.
The esports industry across Asean was worth US$39 million in 2020 and is expected to grow to $72 million by 2024 as people spend more time playing online games amid the pandemic, according to the minister.
A boom in esports does not only benefit internet providers or IT products, but also consumer product makers which target millennials, sport tourism, and investment in the country, he said.
Mr Phiphat said Thailand is due to take part in the biggest esports event, Arena of Valor (RoV) International Championship 2021 (AIC 2021), with a prize pool of $1 million, at the end of next month, which could help the country prepare to serve as the future regional hub for esports competition.
SAT governor Kongsak Yodmanee said the agency has recently established the SAT Esports Academy to train RoV players participating in the upcoming Road to AIC 2021, a tournament that selects esports teams for AIC 2021.
Kongsak said there are 12 members from two esport teams that are preparing for the match under the supervision of the SAT, which provides support for physical training, nutrition and sports psychology.
The Tourism and Sports Ministry, the SAT and Garena signed a memorandum of understanding to support and enhance the esports industry in Thailand.
"Even though Thailand is not the biggest esports market in Asia, investors and stakeholders perceive the country as a potential market thanks to the readiness of the ecosystem and official recognition from the government," Allen Hsu, regional head of strategic partnership and esports development at Garena Online Thailand, said.
Thailand is the first country where foreign football clubs like Paris Saint-Germain and Valencia have invested in the RoV Pro League, which showed the country's potential for esports, he said.
He said 2022 will be the year for esports as many tournaments will take place in Thailand and overseas, particularly the SEA Games and Asian Games, where esports have become a medal sport and could gain more recognition.