Why the US Supreme Court Struck Down PASPA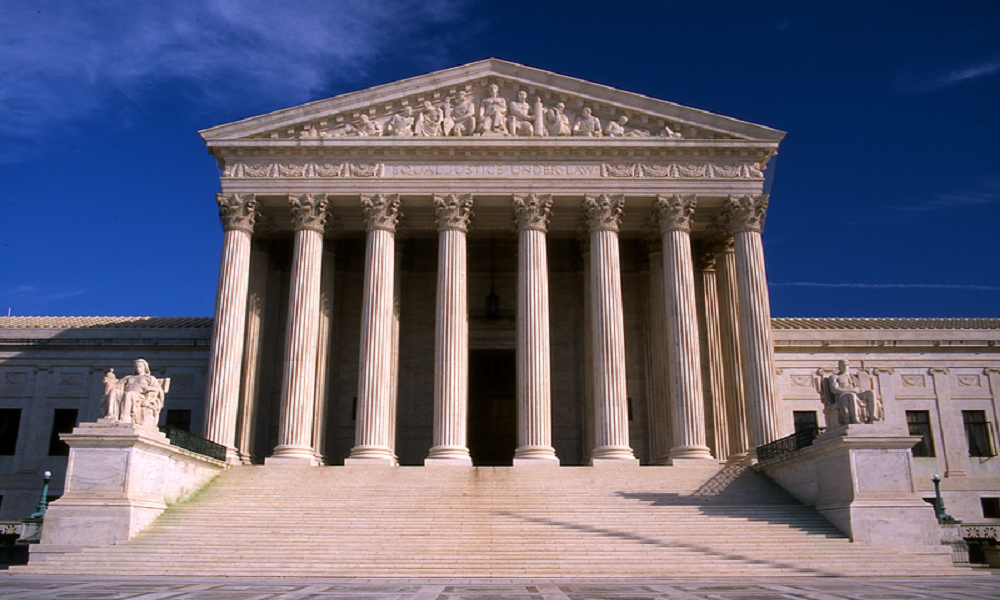 Reading Time:
4
minutes
The United States Supreme Court has ordered to strike down the Professional and Amateur Sports Protection Act (PASPA).
PASPA, penned in 1992 by New York Knicks hall of famer and former New Jersey Senator Bill Bradley, came into force on New Year's Day 1993. It slapped a virtual ban on sports wagering across 46 states and limited three other states to sports lotteries. The only state that received an exemption from the sole blanket ban was Nevada. New Jersey was also got a one-year window to legalise sports betting, but could not do so.
However, the apex court struck down PASPA this week on the grounds that it violates a provision of the 10th Amendment, commonly known as the anti-commandeering doctrine.
The anti-commandeering doctrine provides that, if the Constitution does not specifically reserve a power to the federal government (in this case, legislating sports wagering) or directly strip that power away from the states, that power resides with the states. The provision is known as the anti-commandeering doctrine because it is understood to bar the federal government from "commandeering" the rights of the individual states to enforce federal law.
In this case, since PASPA does not specifically ban sports wagering, rather the ability of the states to pass laws of their own to legalise sports wagering, the Court held that PASPA violates the anti-commandeering doctrine and thus, the 10th Amendment.
This battle started in 2012 when New Jersey passed a law to legalise sports betting. Shortly thereafter, the National Collegiate Athletic Association (NCAA) and all four major American sports leagues (NFL, NBA, MLB and NHL) sued the state of New Jersey, claiming that the law violated PASPA. When the lower federal courts ruled in favor of the NCAA and the leagues, New Jersey retreated but returned in 2014 with a new law, specifically tailored to challenge PASPA but only at casinos and racetracks. Predictably, the NCAA and the leagues took New Jersey to court again and eventually prevailed in the United States Court of Appeals for the 3rd Circuit.
However, that ruling was overturned by the Supreme Court. Writing for the majority, Justice Samuel Alito opined, "It is as if federal officers were installed in state legislative chambers and were armed with the authority to stop legislators from voting on any offending proposals." Alito continued, stating that "[a] more direct affront to state sovereignty is not easy to imagine."
It is important to note that this ruling does not legalise sports betting nationally or in any state, including New Jersey. The strike-down of PASPA merely paves the way for each state to pass its own laws addressing sports gambling. The majority points out that it is still within the purview of the federal government to pass laws restricting sports gambling on a national scale, but that if it does not, it may not enact a law such as PASPA, which prohibited the states from passing sports wagering laws of their own; "Congress can regulate sports gambling directly," writes Alio. "But if it elects not to do so, each State is free to act on its own."
In addition to New Jersey, Connecticut, Pennsylvania, West Virginia and Mississippi have all passed bills legalising sports wagering and over 15 other states have introduced similar bills in the preceding months, in anticipation of today's ruling.
While PASPA may seem, at first glance, an automatic ticket to the explosion of esports wagering in the United States, Will Green, Senior Director of Strategic Communications for the American Gambling Association is not so sure.
In an interview with The Washington Post, Green stated "I don't think PASPA is the vehicle for the blossoming of esports." Green points to the lack of esports-specific verbiage in pending state legislation and feels that "there has to be clarity [regarding esports being classified as a sport for betting purposes by regulators], and right now there are more questions than there are answers."
Green's point, while not determinative, is not without merit. While esports has gained a tremendous following and a great deal of mainstream acceptance in the US, it is still not what many would consider a mainstream sport. As such, it could be argued that esports was not envisioned by the legislators when the various state bills were written and might, therefore, have an uphill climb to fight for inclusion under those laws.
For his part, Seth Schorr, CEO of Las Vegas's Downtown Grand Hotel and Casino, one of the first sportsbooks to accept bets on esports, appears to have a different outlook. Also speaking to The Post, Schorr referenced a memorandum of understanding between the Nevada Gaming Control Board and the esports Integrity Coalition in support of his opinion that esports will be defined as a sport for betting purposes. Schorr did qualify his statement, however, noting concerns around match-fixing and cheating, "You can't bet on football; you can bet on the NFL," Schorr told The Post. "I see Nevada looking at specific esports leagues and offerings [in order to assure the integrity of the matches on which bets are made]." Schorr continued, stating that while he believes the repeal of PASPA will ultimately have a "massive impact" on esports wagering, he cautions that the transformation might not happen as quickly as is expected for mainstream sports betting; "Everything takes time," Schorr explained. "Each state is different. We are catching up with the rest of the world."
Now that PASPA has been repealed, there is no telling how large the esports wagering market in the United States can grow or how long it will take to get there. As reported by both ESPN and Chris Grove, an estimated $5 billion was wagered illegally on Counter-Strike: Global Offensive Database-Link-e1521645463907 through skin betting alone in the United States in 2016. When we account for the massive growth of CS:GO, along with the popularity of other games, including League of Legends Database-Link-e1521645463907, Fortnite Database-Link-e1521645463907, and PUBG Database-Link-e1521645463907, as well as the recent launch of Activision Blizzard's Overwatch League, it is clear that the esports wagering market in the United States has the potential to be substantial.
Meanwhile, the American Gambling Association estimates that roughly $150 billion is wagered illegally each year on sports in the U.S. How much of that number is poised to flow into esports may very well be determined by how broadly each state's sports wagering legislation is perceived. Whatever happens in the near term, it seems clear that esports wagering is knocking on the United States' door. The question now appears to be when that door will open.
Source: esportsobserver.com
Investor files case against esports gambling startup Unikrn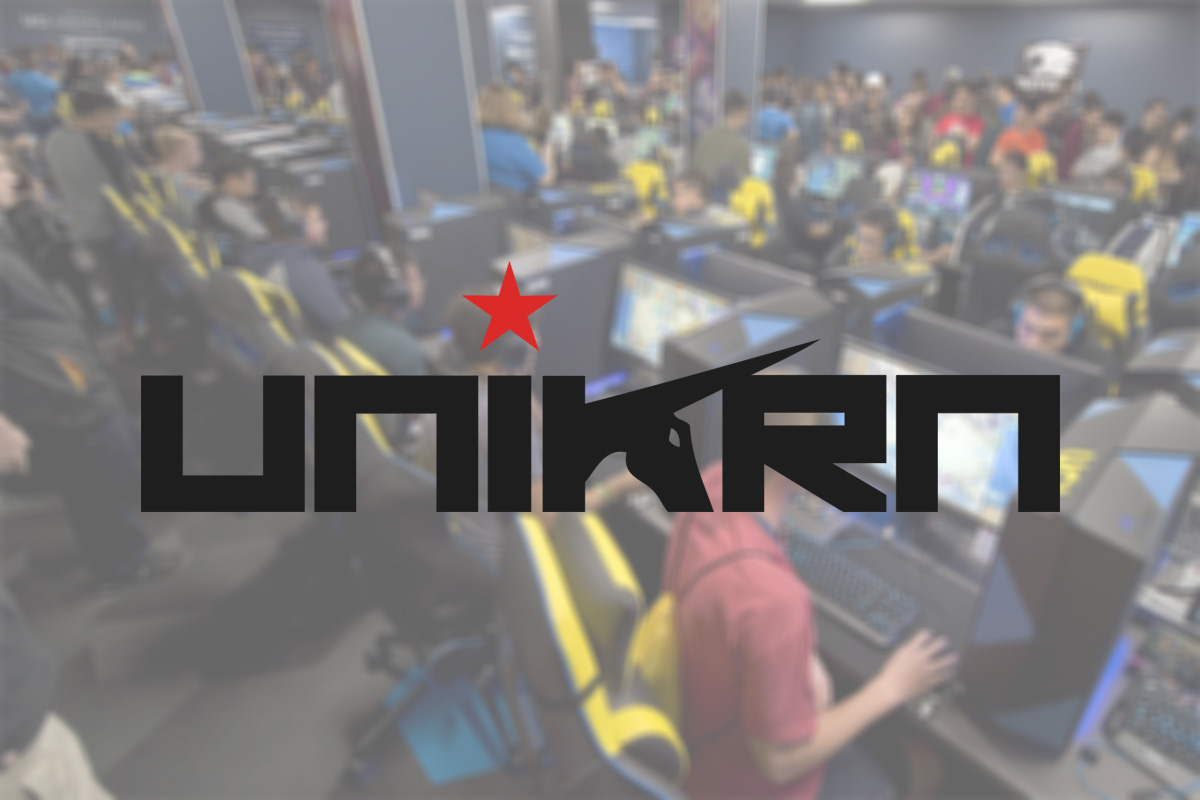 Reading Time:
2
minutes
John Hastings, a resident of Las Vegas and one of the investors of Unikrn, a Seattle-based esports gambling startup, has sued the company for violations in securities law in connection with the sale of its cryptocurrency, UnikoinGold. The start-up has the backing of some big names like Ashton Kutcher and Dallas Mavericks owner Mark Cuban.
Unikrn launched its cryptocurrency UnikoinGold, based on the Ethereum blockchain network, last September.  It is marketed as the chosen currency to be used on the Unikrn gambling platform, which allows users to bet on esports titles such as League of Legends, Dota 2, Counter-Strike: Global Offensive and more. During that September offering, Las Vegas resident John Hastings purchased UnikoinGold tokens with 10 Ethereum, worth approximately $2800 at that time.
Hastings filed suit Monday in King County, Washington, against Unikrn, a Bermuda-registered subsidiary of the company and its founders, former Microsoft Ventures general manager Rahul Sood and Karl Flores. In the suit, Hastings is seeking class-action status for all purchases of UnikoinGold. In a statement to GeekWire, Sood acknowledged the lawsuit and said Unikrn has retained Seattle-based law firm Perkins Coie to "vigorously defend" the company.
Hastings argues that statements made by Sood and other Unikrn staff contradict the assertion that UnikoinGold was intended to be used as a method to participate in the Unikrn gambling platform. Hastings alleges that the continuous offering of these tokens to the public, the alleged intent for purchasers to resell them at a later date and a private presale to accredited investors before the coin was offered to the public constitute an investment and that the company thus violated Securities and Exchange Commission regulations.
"Defendants have crafted a flimsy facade that UKG Tokens are not securities by claiming they are utility tokens," Hastings alleges in the complaint filing, which was obtained by ESPN. "In reality, the UnikoinGold ICO was an offer and sale of securities. Indeed, it is evident that investors were purchasing UKG Tokens with the expectation that those tokens would increase in value and become worth more than the virtual currencies invested."
In the suit, Hastings also cites an SEC investigative report released in July that states the cryptocurrency DAO Tokens were subject to federal security laws. Hastings argues that the case made by the SEC in the ruling against DAO applies to Unikrn and UnikoinGold.
At the time of the September initial coin offering, Unikrn Bermuda Ltd. filed a notice of exempt offering of securities with the SEC, stating that it offered $20 million and as of Sept. 19 had sold $16.02 million of those shares. UnikoinGold was first listed at 30 cents per token when the initial coin offering launched in September; it now rests at just under a nickel.
In October, Unikrn announced it had raised 112,720 Ethereum, worth approximately $31 million at that time, in a two-phase UnikoinGold initial coin offering that spanned 112 countries. Among the participating buyers in the first phase, an exclusive presale, were Cuban and Ethereum co-founder Anthony Diiorio.
Unikrn launched in November 2014 as one of the first regulated esports gambling sites. In June 2015, Unikrn raised $10 million from Cuban, Kutcher, Binary Capital and a number of high-profile investors. In May, Cuban told ESPN that Unikrn would "benefit significantly" from the U.S. Supreme Court's decision to allow states to legalise sports gambling.
Unikrn has continued to expand its presence across the world. In December, it signed a partnership deal with MGM Resorts International to run esports tournaments in Las Vegas. It also is a shareholder in Berlin International Gaming, a professional esports team with a large foothold in Counter-Strike: Global Offensive.
Source: espn.com
Luckbox partners with platform provider Omega Systems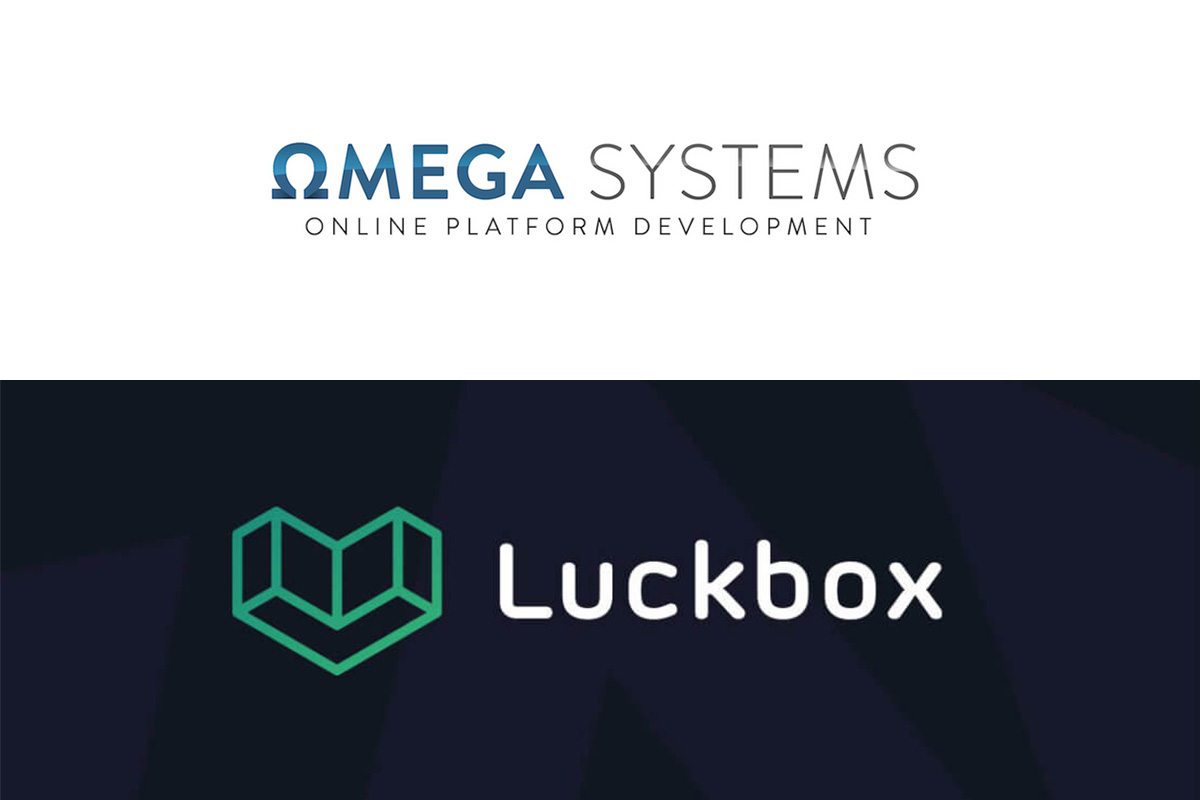 Reading Time:
2
minutes
Esports betting site Luckbox has agreed a deal with leading platform provider OMEGA Systems.
The agreement represents the latest major product development milestone for Luckbox as it prepares for launch.
Earlier this month, Luckbox announced it had been awarded a full gambling licence in the Isle of Man.
OMEGA Systems will provide the core of the Luckbox platform, handling player account management and integrating with the esportsbook engine, casino game providers and payments providers.
Luckbox co-founder CEO Lars Lien said: "We are delighted to make this partnership. Our team met with more than a dozen potential platform providers and OMEGA was the stand-out choice.
"As we have said from day one, player security and regulatory compliance – doing things right – are our core values at Luckbox and OMEGA's strength in these aspects was a strong influence on the decision-making process.
"Their service offers gambling-grade technology which is fully compliant with the highest regulatory requirements – offering players the best and safest experience."
Isle of Man-based Luckbox has strong focus on integrity, Luckbox, is aiming to comply with top-tier licences to help bring credibility and trustworthiness to the esports betting space.
The company has released its own cryptocurrency – LuckCash – to contributors who supported the project via a crowdsale.
Luckbox COO Quentin Martin said: "OMEGA offers a cutting-edge tech stack, is fully featured, is completely compliant with all the regulatory requirements, particularly the responsible gaming features which is very important to us due to our values. It is absolutely the right fit.
"We shopped around extensively for the right partner and OMEGA stood out head and shoulders above the rest."
OMEGA Systems CEO Jim Godsell said: "Luckbox and OMEGA share a common vision on regulatory compliance, advanced technology, and being the best in their respective fields. Partnering with the team at Luckbox is a fantastic opportunity for OMEGA and we look forward to powering an esports leader from day one"
Software provider OMEGA provides clients with their own gaming and e-commerce platform, allowing total control of their data, operations, and player management utilizing any combination of over 130 integrated third-party gaming providers.
"Our focus is providing technology to outstanding organizations that use our solutions to power success in their chosen fields" said Godsell. "Luckbox is clearly the leader in esports and we are happy to provide them with a platform for success."
About OMEGA:
OMEGA Systems is an Enterprise Systems Software and Consulting company providing an independent management and e-commerce platform for Operators, Aggregators, Agency and Shop solutions. OMEGA provides custom Platform Development services for clients worldwide. Integrated with over 130 3rd party systems, OMEGA CORE provides clients control of their own platform, data and player management.
Email us at info@omegasys.eu or online at www.omegasys.eu
About Luckbox:
Luckbox was founded by former PokerStars colleagues Lars Lien and Mike Stevens and was supported by cryptocurrency contributors via a crowdsale earlier this year.
Preparing for launch in 2019, it is being built by a team combining vast experience in the igaming industry and a passion for esports to offer players unique and highly social platform to engage with their favourite games, including CSGO, Dota 2 and League of Legends.
Real Time Games Holding Limited – the company behind the Luckbox brand – now holds a full licence under the Online Gambling Regulation Act (OGRA), issued by the Gaming Supervision Commission.
Fernando Alonso predicts huge success for Le Mans ESports Series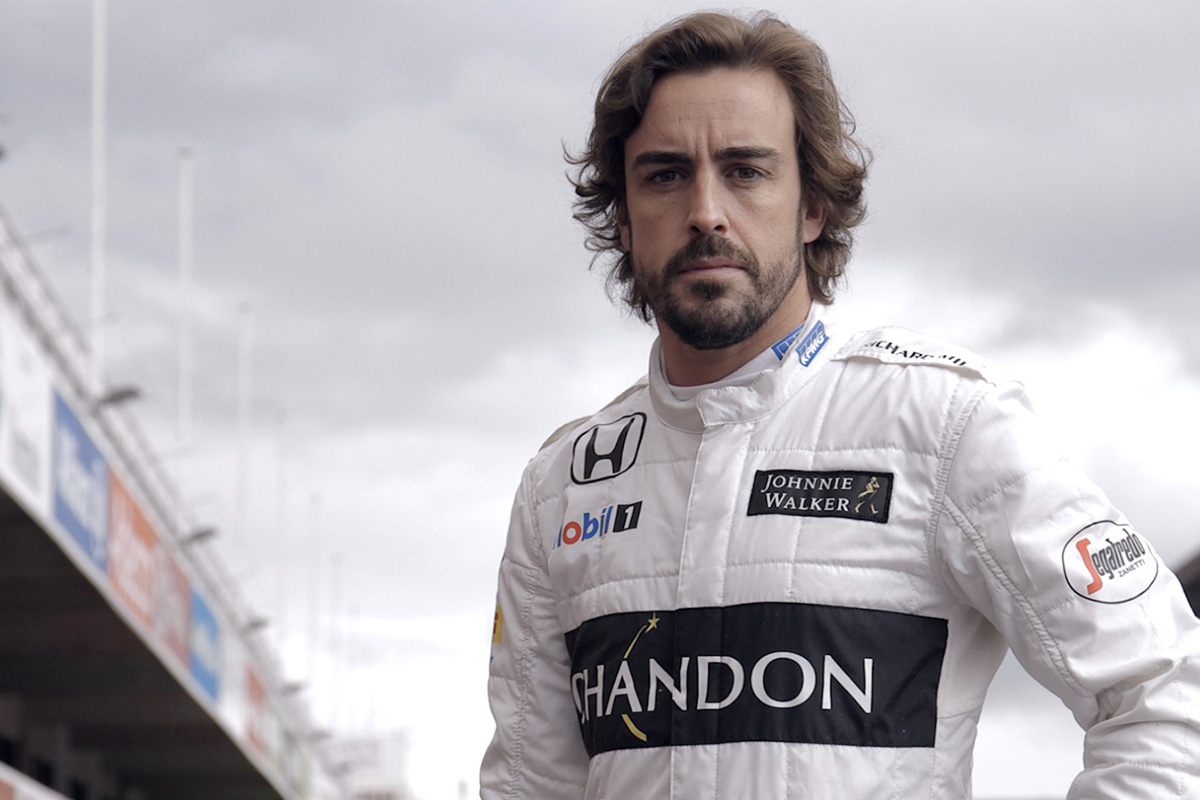 Reading Time:
1
minute
Two-time Formula 1 champion Fernando Alonso has stated that Le Mans Esports Series will be a "huge success" and "very attractive" to his sim-racing team. The Spaniard, who won his maiden Le Mans 24 Hours in June, was talking during the Silverstone launch of the unique Forza Motorsport 7 championship.
Registration for the event has started. The qualifying events are already under way.
Gamers can compete from home or from one of three on-site events for the qualifying events.
"The Le Mans Esports Series will be very attractive," Alonso said.
"The platforms that you have out there are impressive."
The series encourages the participation of teams, not only pre-established sim racing teams such as Alonso's FA Racing G2 squad but also groups of friends or new partnerships.
"The Le Mans Esports Series will be very attractive," Alonso said.
"The platforms that you have out there are impressive."
"We will enjoy it together."
Esports has had a meteoric rise in popularity in recent years, and Alonso embraces sim racing as a platform for both real and virtual racing stars.
"Esports is a reality, it's no longer a fantasy or a game," Alonso added.
"It's a platform that works not only for gamers, but for professional drivers too."
"We have been using simulators for a couple of years now, learning tracks and developing cars."
"Now, we have a fantastic fanbase outside motor racing, they love what we do, but they do it differently. It's not better, it's not worse."
"It's a little bit cheaper than the real cars too."
For full details of the Le Mans ESports Series and to register to take part, click here.
Source: autosport.com