eSports is DraftKings' fastest-growing fantasy game category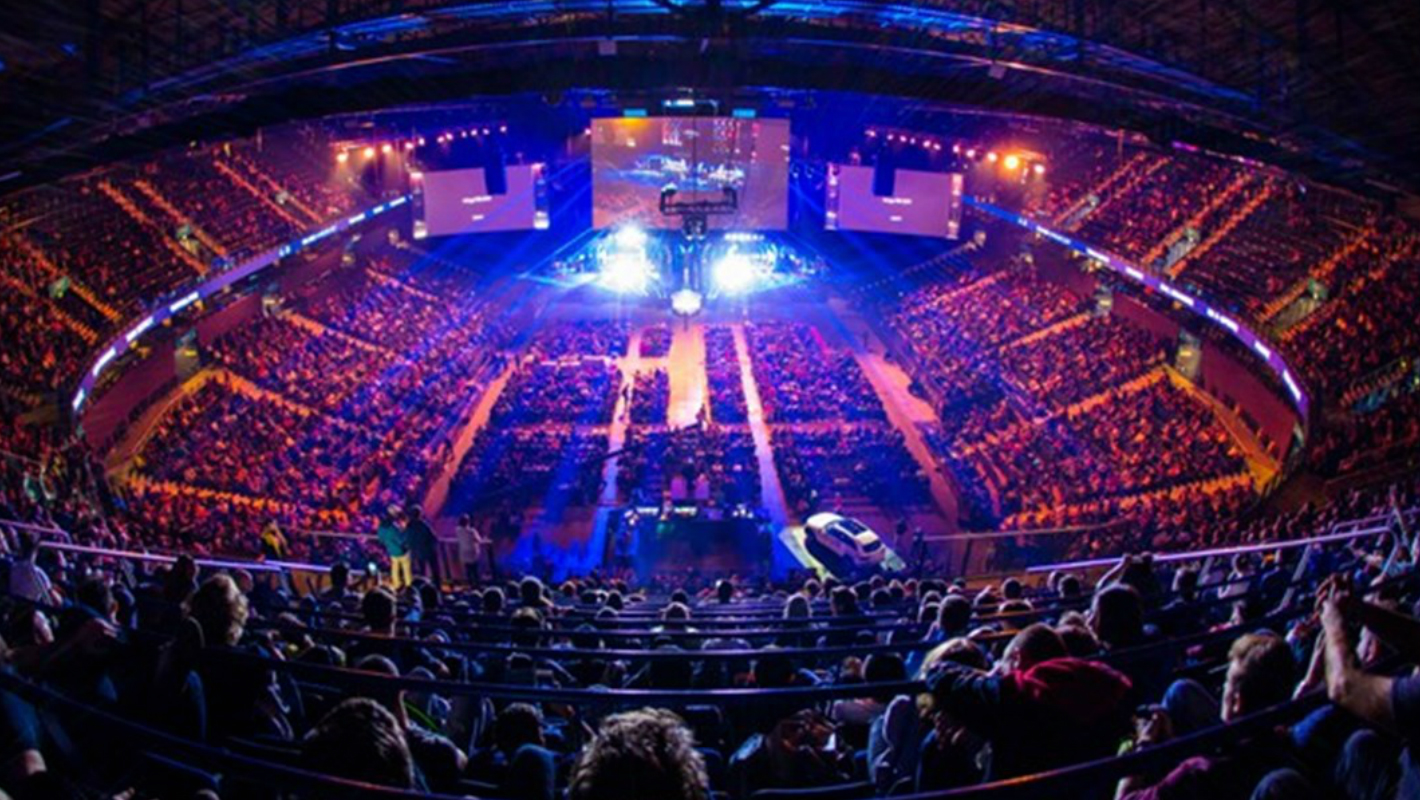 Reading Time:
< 1
minute
Though esports are still a small part of DraftKings' other fantasy betting business, it's growing rapidly. In 2017, entry fees for its League of Legends fantasy games were up 59 percent year over year. Due to the massive interest this year;s grow rate is about to exceed last year ones.
"We are certainly aware of how fast the sport has grown,… One of the reasons we believe esports could be much bigger on DraftKings is we haven't really penetrated to the full breadth of games." stated Matt Kalish, chief revenue officer and co-founder of DraftKings for CNBC.
Since entering the world of esports in 2015, DraftKings has only offered fantasy games in League of Legends. This might change in the near future, though, with Kalish revealing plans to explore other games and more, including sponsorship opportunities.
DraftKings and its main competitor FanDuel created some buzz around their esports activities in 2015, when both companies entered the market at about the same time. The competitors went head-to-head in esports quite quickly, with FanDuel acquiring already established esports fantasy betting company AlphaDraft and sponsoring team organizations Fnatic, Team Dignitas , Luminosity Gaming , and Renegades , while DraftKings went into sponsorship agreements with Cloud9 , Counter Logic Gaming , and Team SoloMid .
Both DraftKings and FanDuel race cooled off as quickly as it heated up, however. DraftKings abandoned their sponsorships a half a year later, while AlphaDraft drooped it's real money contests offerings, probably as a result of the increasing regulation.
Source: EsportsObserver
MONUMENTAL SPORTS & ENTERTAINMENT ANNOUNCES MARQUEE JERSEY PATCH PARTNERSHIP WITH ALARM.COM FOR WIZARDS DISTRICT GAMING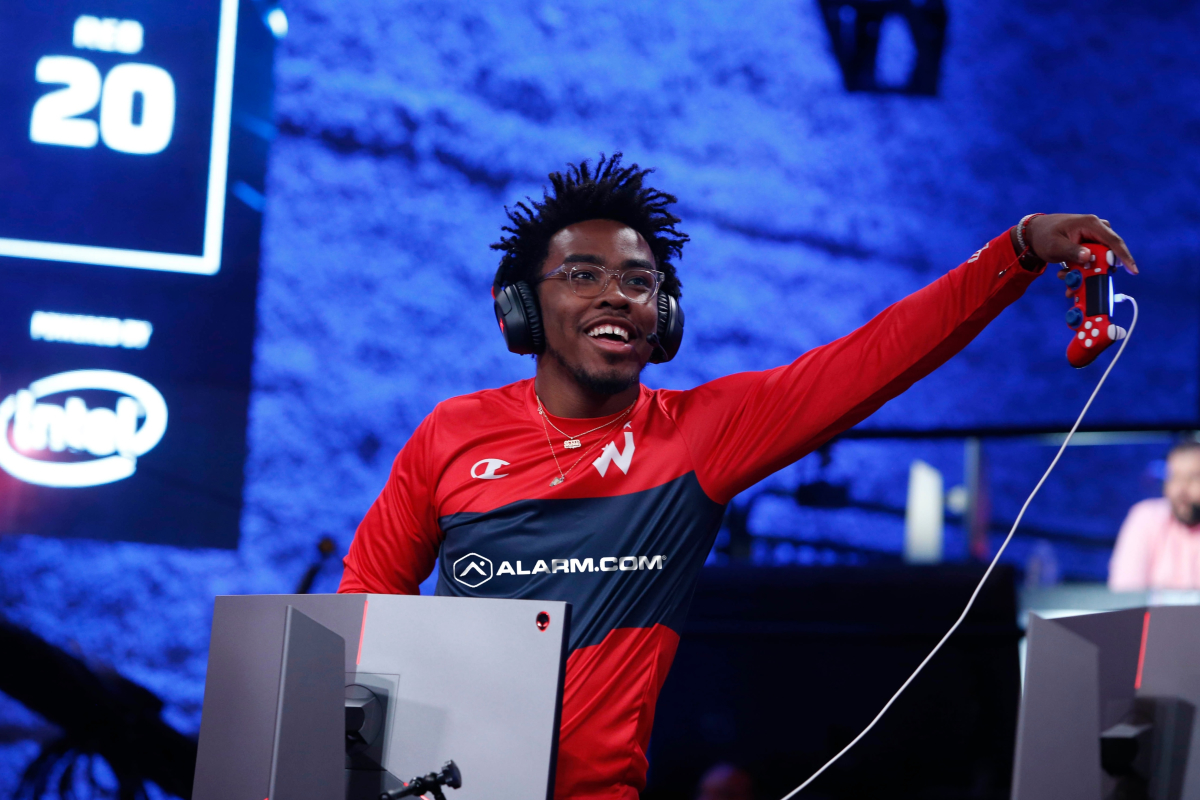 Reading Time:
2
minutes
Partnership also includes entitlement of exclusive draft day coverage
Monumental Sports & Entertainment has announced a multiyear marquee jersey patch partnership with Alarm.com for Wizards District Gaming of the NBA 2K League.
As part of this landmark partnership, Alarm.com will have virtual in-game signage during Wizards District Gaming play in the NBA 2K League in addition to the official jersey patch entitlement. Alarm.com will also have entitlement of NBA 2K League Draft coverage for Wizards District Gaming, which holds the No. 1 overall pick this season for the first time in franchise history.
"We are thrilled to announce Alarm.com as the official jersey patch partner of Wizards District Gaming," Zach Leonsis, Senior Vice President of Strategic Initiatives at Monumental Sports & Entertainment, said. "Headquartered locally with a tremendous global reach and focus on technology, Alarm.com is trusted by millions of people worldwide to protect their homes and businesses and we couldn't be more excited to incorporate their brand in a wide array of unique activations."
"We're entering the next evolution of our long-standing relationship with Monumental Sports & Entertainment," said Anne Ferguson, VP of marketing at Alarm.com. "The emerging universe of esports and the NBA 2K League is a natural fit for exposing legions of tech-savvy players and fans to Alarm.com. We're always looking for ways to be front and center with people who may want to include Alarm.com in their daily lives or join a great team that's creating the next generation of smarter home and business solutions. Aligning our brand with Wizards District Gaming creates unique opportunities to help us achieve those goals."
The partnership also features experiential activations including a Wizards District Gaming sponsored employee program and player appearances, as well as social media features, branded content, run-of-site digital banner advertisements and brand integration within Twitch.
The qualifying stages for the 2020 NBA 2K League Draft tipped off on Tuesday, Oct. 22 and will run through Sunday, Nov. 10. The 2020 NBA 2K League Draft will take place Feb. 19, 2020.
PandaScore launches world's first AI-powered esports odds for bookmakers to offer true in-play esports betting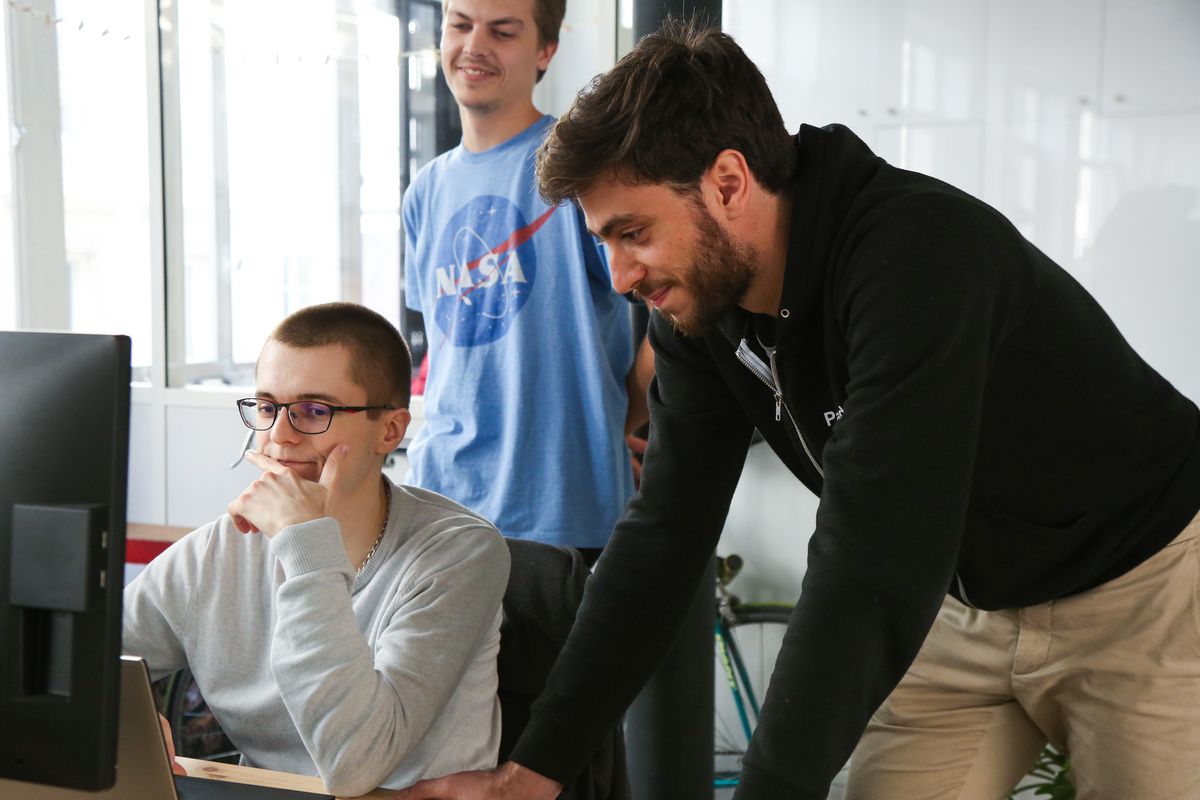 Reading Time:
3
minutes
Company is looking to bring esports betting up to speed with traditional sports, offering 5x the amount of in-play esports markets you see today
PandaScore is announcing the launch of their esports odds product for bookmakers worldwide. Their esports data is already used by top professional teams, media companies, startups, and bookmakers; all over the world. PandaScore is now launching a dedicated solution for bookmakers so they can finally offer the live betting experience that esports fans have been waiting for. Thanks to their AI, data collection and odds modeling is fast enough to offer live betting. Now any bookmaker can instantly power up its coverage with a up to five times the number of in-play markets.
Serving a betting product for esports fans is demanding, gamers expect a quality live experience. Today most esports odds providers use manual data collection & trading methods which means in-play betting in esports is either inconsistent, unavailable, or experiencing a huge amount of downtime. Esports fans are ready to bet but often can't because the markets are either suspended or don't exist in the first place which means bookmakers are leaving money on the table.
PandaScore provides a one stop shop for esport betting from fixtures, to prematch & in-play odds, live statistics, and embeddable widgets. A simple integration will allow bookmakers to power-up their esports offering with more markets, more consistency, and custom markets tailored to esports bettors. The proprietary AI collects data from video sources and transforms it into odds in a fraction of a second. The approach combines technology with an expert esports trading team monitoring odds and automating settlements.
PandaScore provides the deepest in-play odds in the market for League of Legends, Dota 2, Counter Strike: Global Offensive, Overwatch, Rocket League in the market, and 2-3 more esports on the way.
Industry leaders like Parimatch's CEO, Sergey Portnov, see the potential for esports to overtake traditional sports. "Now, it's in the top six sports and is 5% of our turnover. I believe next year it could be 8%. In five years, it could easily be 20%… Today, youngsters prefer esports to football. So, in 10 years' time, it has a chance to beat football."
Esports fans want to bet, same as traditional sports fans. Skins gambling at its peak was expected to reach $7.4 billion in wagers 2016 alone. It's not hard to see projections of esports betting reaching $12.9 billion by the end of 2020 from Eilers & Krejcik, as a very real possibility if the industry continues to improve.
Bookmakers that take esports seriously, will get serious returns and it's only the beginning, esports will continue to experience massive growth.
"Esports is the next big thing in entertainment. We believe esports betting is already big but untapped by most bookmakers," said Flavien Guillocheau, CEO of PandaScore. "We are here to make it easy to have a world-class offering on day one. If you want to reach esports fans you need to work with esports specialists that understand esports competitions, data, and odds. We're ready to help you speed ahead of the competition."
PandaScore offers a market leading solution at competitive pricing. To get a live demo of PandaScore's odds product go to [https://odds.pandascore.co] and get in touch!
About PandaScore:
PandaScore offers the first AI-powered in-play odds feed for esports through a simple integration for bookmakers. PandaScore's mission is to help bookmakers reach the full potential of esports betting the right way. After years providing data, the recent launch of their odds product is already seeing great initial traction and the company is already expanding their coverage globally. To get a demo visit https://odds.pandascore.co and get in touch.
MTG announces strategic review of its gaming vertical and to explore listing in the US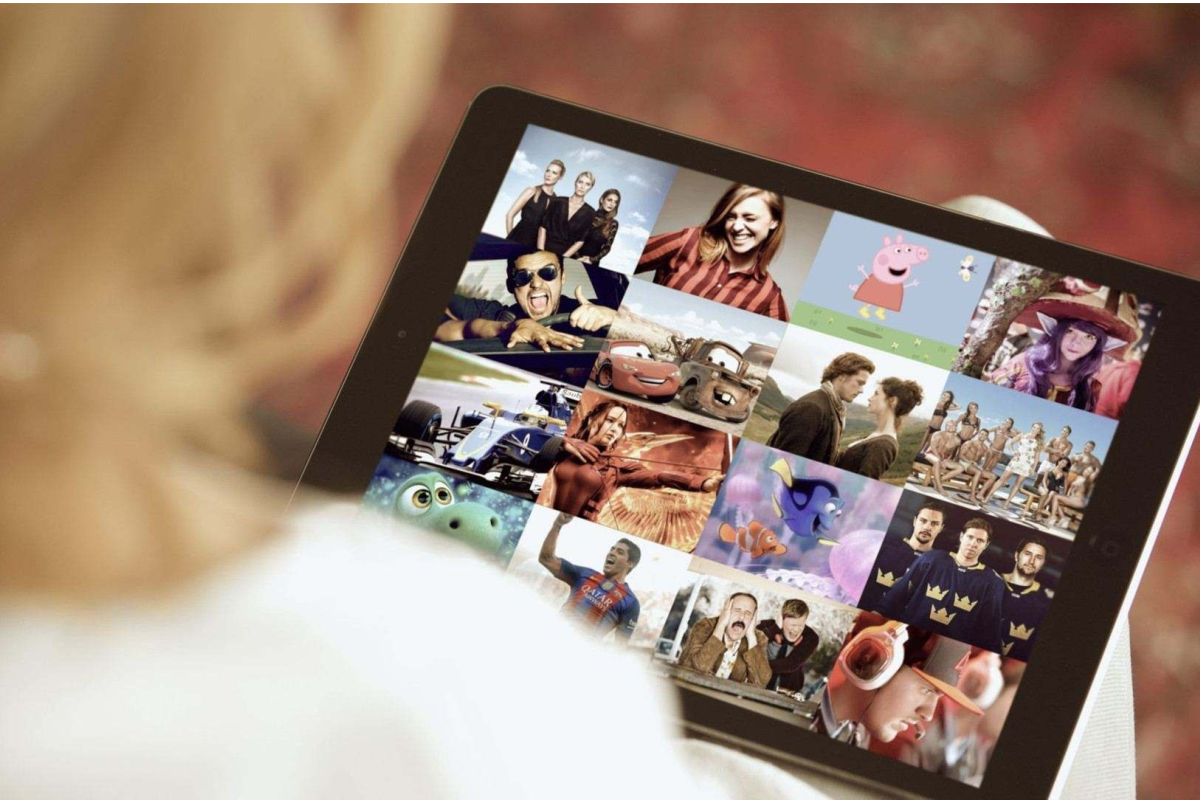 Reading Time:
2
minutes
MTG to initiate a strategic review of its gaming vertical in order to evaluate the best route to crystalize value for shareholders
The strategic review could result in a Joint Venture (JV) partnership for the gaming vertical to enhance its competitive position or that MTG fully transitions to become a global pure play esport company
Within the context of the strategic review, MTG will explore an additional listing in the US which is one of the biggest esport markets in the World
Modern Times Group MTG AB (MTG) announced the initiation of a strategic review of its gaming vertical including the VC Fund's gaming investments, in order to evaluate the best route to crystalize value for shareholders. The outcome of the strategic review could result in a JV partnership for the gaming vertical to get access to capital and new geographies or MTG becoming a global pure play esport company.
The value creation in the gaming vertical has been significant since the acquisition of InnoGames. Since the split, MTG has been approached with a range of different alternatives for the company to become even more competitive. As a result, the company has decided to initiate a strategic review of the gaming vertical, in order to evaluate the best route to crystalize value for shareholders.
As part of the strategic review, MTG will explore an additional listing in the US which is one of the biggest esport markets in the World.
"We have the opportunity to establish MTG as a global leader in the esport industry and we will accelerate value creation by further combining and extracting synergies in our ownership of the two strongest esport brands globally, aided by our solid financial position and commercial operational expertise. Through the strategic review, we will consider all options for our gaming vertical to crystalize and create maximum shareholder value, and at the same time evaluate the potential for MTG as a global pure play esport company", says President and CEO Jørgen Madsen Lindemann.
After the strategic review is completed, MTG intends to assess its financial principles and cash requirements going forward in accordance with the company strategy of growing organically and through acquisitions. The outcome of the review could lead to a potential redistribution of any excess cash to its shareholders.
Independent and in parallel to these processes, MTG considers implementing an operational efficiency program to ensure a right sized and more efficient headquarter organization. Expected annual savings amounts to around SEK 50 million, approximately 75 % being realized in 2020 and the remainder in 2021. The normalized targeted run rate for central operations cost will be approximately SEK 100 million per annum.
Before a final decision on the operational efficiency program is taken, MTG will enter into a period of consultation with employee organizations. This is planned to take place during November 2019.
MTG intends to regularly update the market on the progress of the strategic review and operational efficiency program in its quarterly interim reports.
About MTG:
MTG (Modern Times Group MTG AB) is a strategic and operational investment holding company in esports entertainment. Born in Sweden, the shares are listed on Nasdaq Stockholm ('MTGA' and 'MTGB').