Betfair US Signs Long-Term Agreements for Sports Betting in New Jersey and New York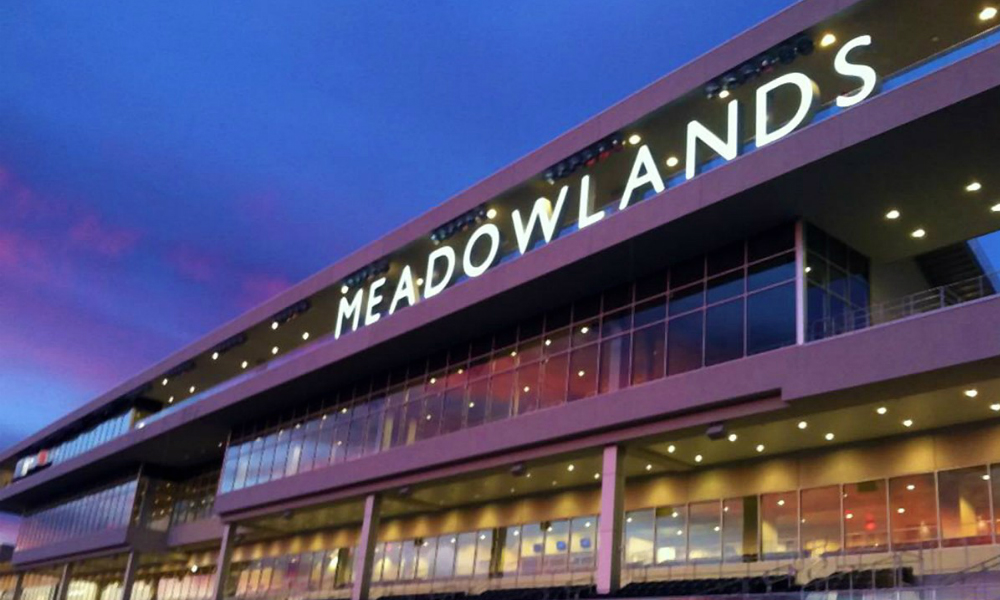 Reading Time:
2
minutes
Agreements Cover Both Online/Mobile Sports Betting and Retail Sports Betting at the Legendary Meadowlands Sports Complex and Tioga Downs
Betfair US announced that it has reached long-term agreements for retail and online/mobile sports betting with Meadowlands Racetrack in New Jersey and Tioga Downs in New York.  Under the agreements, Betfair US will provide a full suite of cutting edge sports betting products to customers in New Jersey and New York pending legislative and regulatory authorization.
Betfair US is a subsidiary of Paddy Power Betfair plc, one of the largest publicly traded sports betting companies in the world with leading brands Paddy Power and Betfair in the United Kingdom and Europe, Sportsbet in Australia and TVG in the US.  Across its four major brands, Paddy Power Betfair has five million active customers and processed over $15 billion in sports wagers in 2017. The company recently announced that, subject to customary closing conditions and regulatory approvals, it is combining its US operations with leading daily fantasy sports company FanDuel.  This transaction is expected to complete in Q3 2018.
"We could not be more excited to partner with Jeff Gural and his partners for sports betting in New Jersey and New York," said Kip Levin, CEO of Betfair US. "Meadowlands Racetrack has the potential to be among the best, if not the best, sports betting venues in the US. Combining these premier facilities with the global sports betting prowess of Paddy Power Betfair is a great match and will enable us to bring an unparalleled sports betting experience to customers in the northeast."
Meadowlands Racetrack is on the grounds of the renowned Meadowlands Sports Complex in East Rutherford, New Jersey, which is located less than 10 miles from Times Square in the heart of Manhattan and in one of the most densely populated areas of the US.  Rebuilt by Chairman Jeff Gural and his partners in 2013, the facility is state-of-the-art with modern and luxurious amenities for racing and sports betting customers. Tioga Downs, located in Nichols, NY, recently opened one of New York's four commercial casino facilities featuring a hotel, entertainment center and modern casino floor featuring slots, table games and horse racing.
"Sports betting is a great opportunity for Meadowlands and Tioga Downs," said Jeff Gural, Chairman of New Meadowlands Racetrack LLC and Tioga Downs LLC.  "We went through a diligent process and reviewed several options to provide customers with the best sports betting experience possible.  In the end, Betfair's world leading products and experience proved the best choice.  We are eager to get started with our partners, with whom we have had a long relationship for racing with TVG, on this exciting venture."
Association of Gaming Equipment Manufacturers (AGEM) Announces Nine New Members Join Organization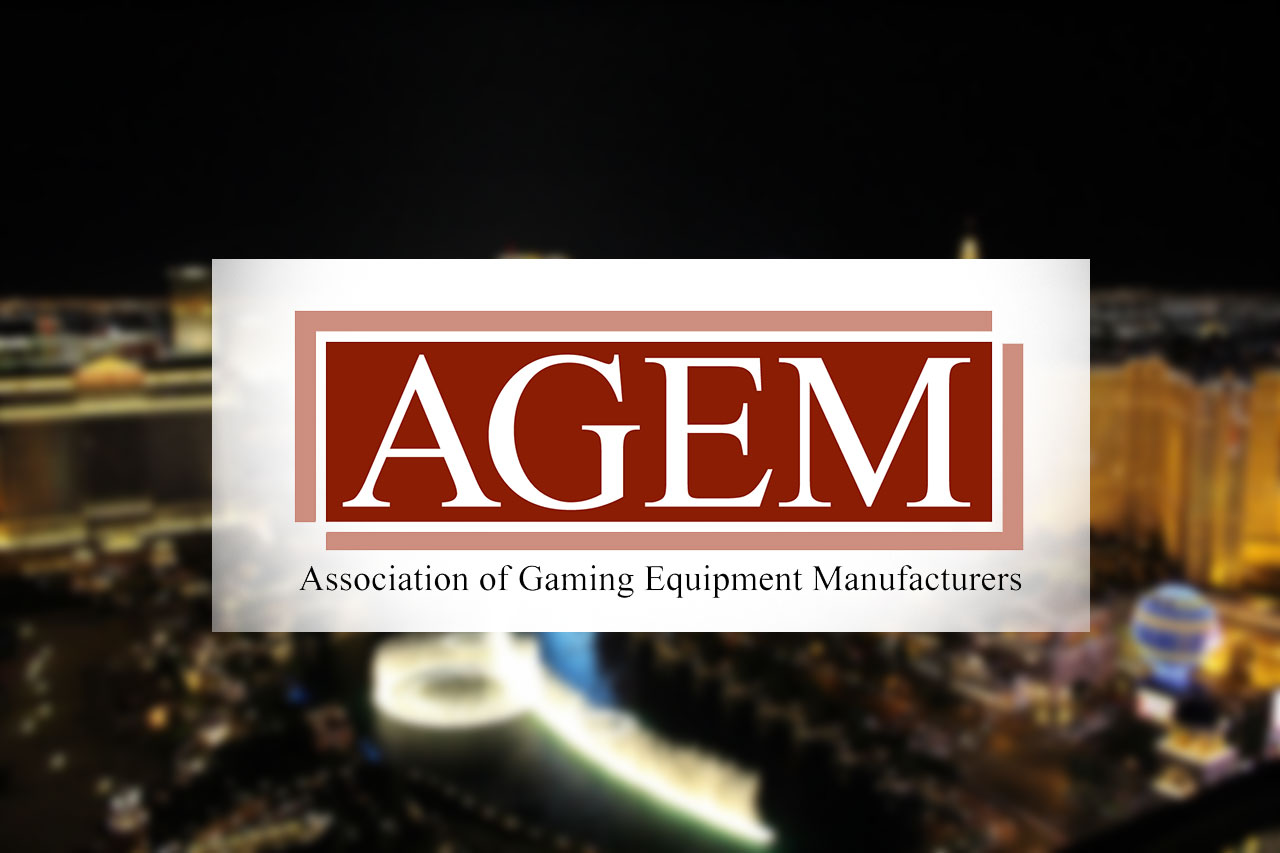 Reading Time:
3
minutes
LAS VEGAS, June 21, 2018 (GLOBE NEWSWIRE) — The Association of Gaming Equipment Manufacturers (AGEM) announced today that its Board of Directors has approved the membership applications of nine new companies, bringing the trade group comprised of the world's leading gaming suppliers to a total of 166.
The new AGEM members are:
Ace Systems, based in Monterrey, Mexico, specializes in casino management systems approved and utilized by the Mexican tax authority (SAT) for reporting accuracy.
BDO USA, based in Chicago with an office in Las Vegas, is the world's fifth-largest accounting firm and serves gaming manufacturers around the world.
Capco, based in Washington D.C., is a global consulting firm specializing in business, digital and technology consulting services for the financial services and casino industries.
Deloitte LLP, based in Las Vegas, provides audit and assurance, consulting, tax, and risk and financial advisory services to many of the world's most-admired brands.
Nanoptix, based in Dieppe, Canada, is a leading global provider of thermal direct printers.
PDS Gaming, based in Las Vegas, is a financing and lease company that specializes in capital-needs solutions.
Plus Studios, based in Las Vegas, was founded in 2013 by a collective group of trade show industry veterans committed to their clients.
The United States Playing Card Company, based in Erlanger, Kentucky, is a leader in the production and distribution of premier playing cards and dealing shoes.
Weike Gaming Technology, established in 1998 and based in Singapore, supplies slot gaming machines, electronic table games, gaming management systems and jackpot links.
AGEM is a non-profit international trade association representing manufacturers and suppliers of electronic gaming devices, lotteries, systems, table games, online technology, key components and support products and services for the gaming industry. AGEM works to further the interests of gaming equipment suppliers throughout the world. Through political action, regulatory influence, trade show partnerships, educational alliances, information dissemination and good corporate citizenship, the members of AGEM work together to create benefits for every company within the organization. Together, AGEM has assisted regulatory agencies and participated in the legislative process to solve problems and create a business environment where AGEM members can prosper while providing a strong level of support to education and responsible gaming initiatives. For more information, visit www.AGEM.org.
The current AGEM membership roster, 166 companies strong based in 22 countries, is a who's who of the supplier segment of the global gaming industry: AGEM Gold Members: AGS, Ainsworth Game Technology, Aristocrat Technologies, Everi, International Game Technology (IGT), Konami Gaming, Merkur Gaming, NOVOMATIC Group, Scientific Games and Sega Sammy Creation. AGEM Silver Members: Action Gaming, Aruze Gaming America, Betson Enterprises, Casino Technology, Crane Payment Innovations (CPI), Gaming Partners International (GPI), Inspired Gaming, JCM Global, Ortiz Gaming, Quixant PLC, Suzo-Happ Group, TCSJohnHuxley, TransAct Technologies and Zitro. AGEM Bronze Members: Abbiati Casino Equipment, Ace Systems, Alfastreet, Amatic Industries, APEX gaming, Astro Corp., BetConstruct, Bingotimes Digital Technology, Cammegh Limited, Century Gaming Technologies, Ceronix / GETT, CG Technology (CGT), Cole Kepro International, DR Gaming Technology (DRGT), Euro Games Technology (EGT), Exacta Systems, FBM, Galaxy Gaming, Gamblit Gaming, GameCo, Gaming Arts, Gaming Support, Glory Global Solutions, Grand Vision Gaming, Incredible Technologies, Interblock USA, Jackpot Digital, Jumbo Technology, Matsui Gaming Machine Co., Metronia, PariMAX, Patriot Gaming & Electronics, PDS Gaming, RCT Gaming, Spintec, Table Trac, Vantiv Entertainment Solutions, Weike Gaming Technology, Wells-Gardner Technologies and Win Systems. AGEM Associate Members: 3M Touch Systems, Adlink Technology, Advantech-Innocore, Agilysys, AMD, ArdentSky, Arrow International, Asimex Global, Atrient, Automated Cashless Systems, Automated Systems America, Inc. (ASAI), Axiomtek, BDO USA, British Group Interactive (BGI), Capco, CardConnect, Carmanah Signs, Casino Screens, Catapult Global, CDC Gaming Reports, CMC Trading Engineering (International) Ltd, Comer Holdings, Comtrade Gaming, Cooper Levenson, Deloitte LLP, Digital Instinct, DiTronics Financial Services, Dominode, Duane Morris LLP, E4 Gaming, EFCOtec Corporation, Eilers & Krejcik Gaming, Elite Gaming Technology, Fantini Research, Finnegan, Henderson, Farabow, Garrett & Dunner, Fox Rothschild, G2 Game Design, Gambling Compliance, Gamesman, Gaming Capital Group, Gaming Specialized Logistics, GAN, Ganlot, Gary Platt Manufacturing, Gasser Chair Company, Genesis Interactive Technologies, GET IN Global, Global Gaming Business (GGB) Magazine, Global Gaming Group (G3), Greenberg Traurig, House Advantage, Howard & Howard, Impact Display Solutions, Intel, IPS, James Industries, James Industry Research Group, Jones Walker, JP Morgan Chase, KEY-BAK, Kiron Interactive, Kontron, Lazcano Sámano, Lewis Roca Rothgerber Christie, Lightstone Solutions, Majestic Realty, Millennial Esports, NanoLumens, Nanoptix, Olsen Gaming / Spectronix, Outpost Creative, Patir Casino Seating, Plus Studios, Portilla Ruy-Díaz y Aguilar, Proforma GPS, Regulatory Management Counselors (RMC), Rising Digital, RMMC, RSM US LLP, SAP, SCA Gaming, Shenzhen General Lottery Technology Co., Sightline Payments, Skilled Game Development, Slot Constructor, Southco, Southwest Manufacturing Services, Spin Games, StylGame USA, Taft Stettinius & Hollister, Talent Associates, The Bright Group, The United States Playing Card Company, Touch Dynamic, Tournament One, TOVIS, TraffGen USA, Veridocs, Wells Fargo, Young Electric Sign Company (YESCO) and Zebra Technologies.
Media contacts:

Tom Nieman
AGEM President
(702) 651-0000


Marcus Prater
AGEM Executive Director
(702) 812-6932
Gaming Laboratories International (GLI®) Celebrates Its 30th Anniversary with the South Dakota Commission on Gaming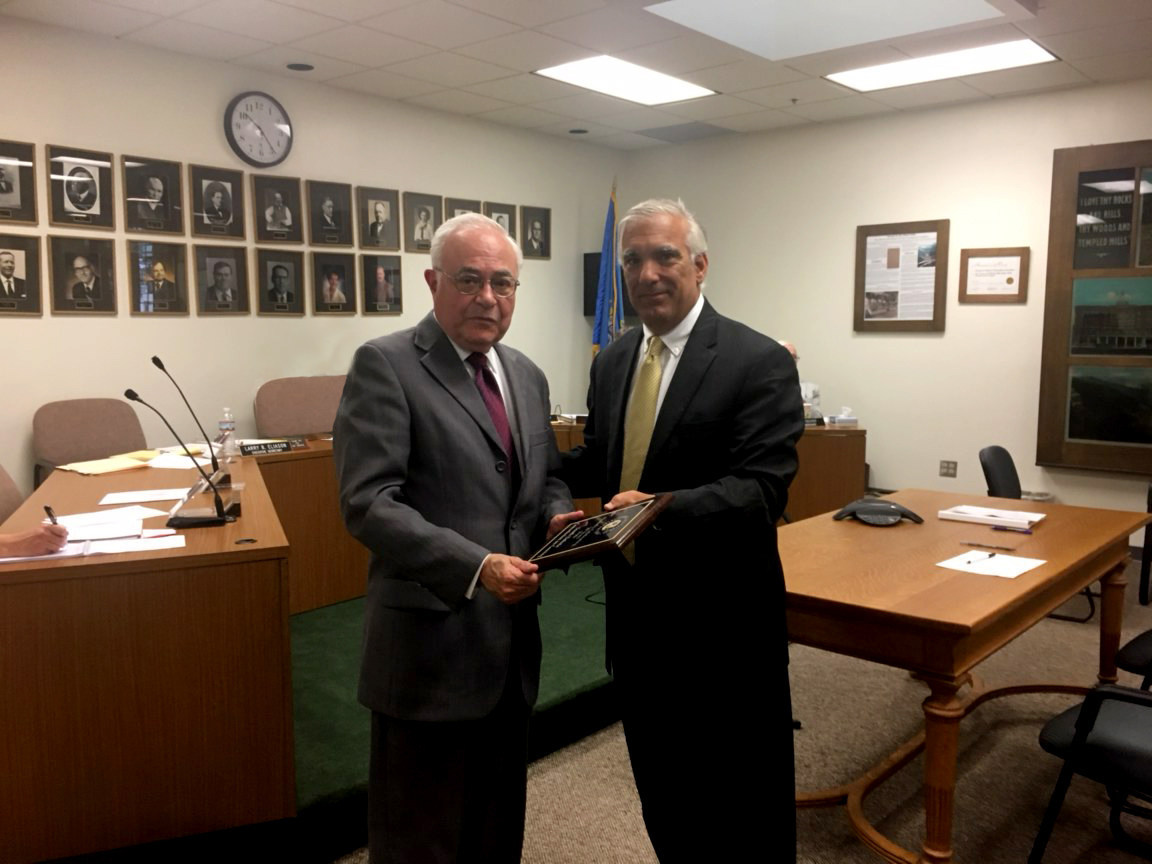 Reading Time:
2
minutes
LAKEWOOD, N.J., June 20, 2018 /PRNewswire/ — Gaming Laboratories International, (GLI®) is celebrating its 30th anniversary working in partnership with the South Dakota Commission on Gaming. To mark this historic milestone, GLI President and CEO James Maida presented the Commission with a special plaque commemorating the renewal of GLI's longstanding consulting contract during the Commission's quarterly business meeting in Deadwood, South Dakota on June 20, 2018.
South Dakota became a pioneer in the gaming industry more than three decades ago by being the first state in the country to implement a video lottery system. At the time, the state's Lottery Commission turned exclusively to a new company called GLI for start-up consultation and video terminal/system testing and certification. Soon after, the South Dakota Commission on Gaming was created to regulate casinos and contracted with GLI for slot machine testing. Now, 30 years later, GLI and the South Dakota Commission on Gaming are continuing their three-decade relationship by renewing GLI's consulting contract.
Since it first began, the contractual relationship between GLI and the South Dakota Commission on Gaming has evolved along with gaming in the state. Today, GLI tests a wide variety of advanced electronic gaming equipment and consults with the state on the latest emerging gaming technologies.
"In 1989, the State of South Dakota took a chance on a small startup gaming test lab and today we can look back with a sense of pride in all that we have accomplished together during these many years," said James Maida, President and CEO of GLI. "We have enjoyed a wonderful relationship with the State of South Dakota and the South DakotaCommission on Gaming. We owe them a tremendous debt of gratitude for believing in our company and sharing our vision of how gaming could flourish under the protection of independent testing. We look forward to working together for years to come to ensure the integrity and prosperity of South Dakota's trailblazing gaming industry."
"Since the inception of gaming in South Dakota, GLI has been an invaluable part of our accomplishments from the outset," stated Larry B. Eliason, Executive Secretary for the South Dakota Commission on Gaming. "As we began the process of implementing gaming throughout the state, we needed to ensure our residents, and ourselves, that gaming could be conducted honestly and successfully, while protecting competition and public policy. Our close relationship with GLI was, and continues to be, a key element in achieving those goals."
About Gaming Laboratories International
Gaming Laboratories International, LLC delivers the highest quality land-based, lottery and iGaming testing and assessment services. GLI's laboratory locations are found on six continents, and the company holds U.S. and international accreditations for compliance with ISO/IEC 17025, 17020, and 17065 standards for technical competence in the gaming, wagering and lottery industries. For more information, visit gaminglabs.com.
Contact:
Christie Eickelman, VP of Global Marketing, c.eickelman@gaminglabs.com
SOURCE Gaming Laboratories International
Kentucky legislators favours sports betting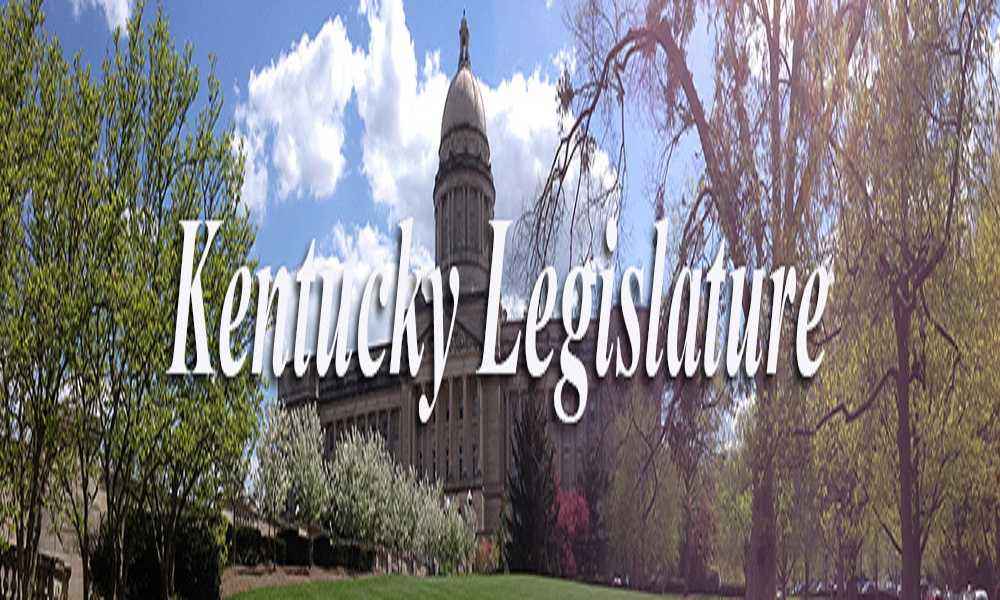 Reading Time:
1
minute
The lawmakers in Kentucky have upped the ante for their push to sports betting legal in the state, following the US Supreme Court's recent repeal of Professional and Amateur Sports Protection Act (PASPA).
The Supreme Court decision would allow each state to make its own legislation about sports betting. Kentucky was one of the first states to start work to legalise sports betting beyond horse racing.
Republican Rep. Jason Nemes said that he believes the state "ought not to be involved in how I spend my entertainment dollars," and added: "I don't think it can pass with either party standing alone. We need to come together to get this thing passed, and I think we will."
Rep. Nemes is part of the nine-lawmaker panel created to push for the segment's regulation next to: John Sims (D-Flemingsburg), Diane St. Onge (R-Fort Wright), Kim Moser (R-Taylor Mill), George Brown (D-Lexington) and Dean Schamore (D-Hardinsburg) and three Senators; Julie Raque Adams (R-Louisville), McGarvey and Julian Carroll (D-Frankfort).
"We have to act on it quickly," said Sen. Morgan McGarvey, who stated that Kentucky's authorities "cannot put our heads in the sand and be the last state to do this" and added: "I think we need to get in front of this and set up the responsible framework here, because the rest of the country is already doing it."
Source: FocusGamingNews