Luckchemy Collects a Team of Advisers and Supporters to Make a Revolution in Online Gambling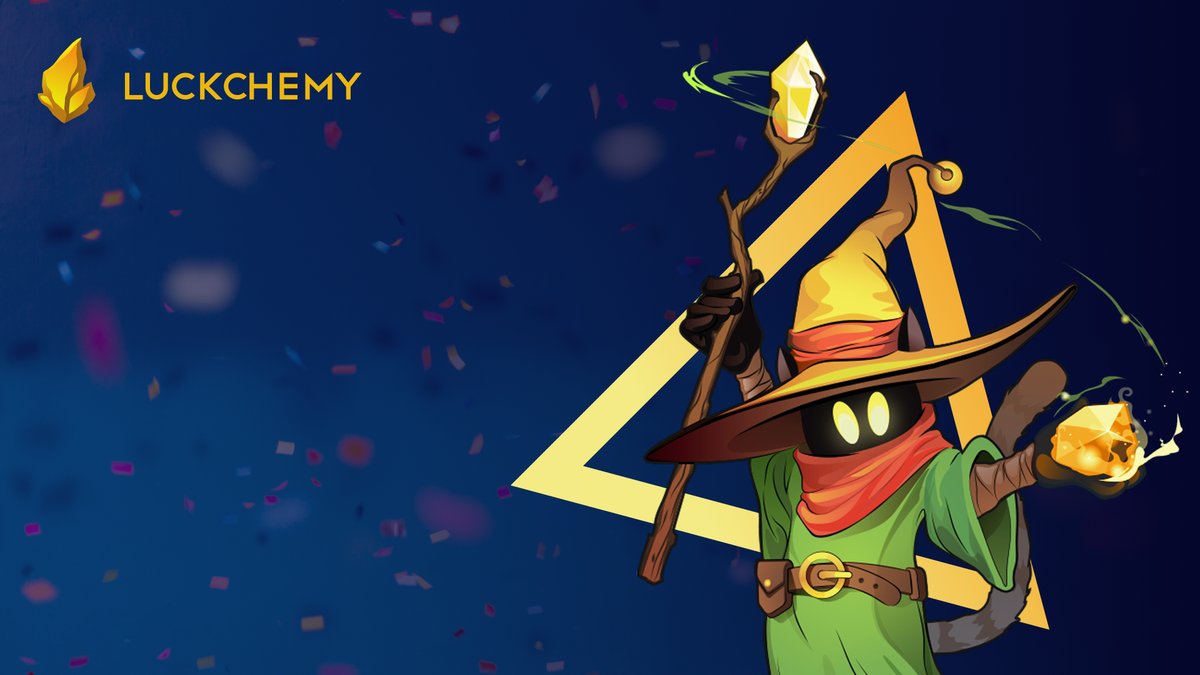 Reading Time:
3
minutes
There are just a few basic questions investors should ask themselves before participating in any ICO, especially an iGaming ICO. Luckchemy is a blockchain startup that is going to revolutionize iGaming.
Founded in September 2017, by a team of experienced developers in the iGaming industry, Luckchemy provides blockchain-based games with fully verifiable results. Luckchemy hopes to become a global platform that will embrace players from all over the world. And that's why it has every chance to do this:
Luckchemy followed their roadmap, perfectly. The platform is being developed on schedule with regular updates and the team has been actively releasing new games like lotteries and scratch cards.
Luckchemy had a working MVP before even going to their ICO.
Project co-founders Alexander Tatarchuk and Alex Topchienko have more than 13 years of managing web products for both mobile gaming and digital marketing. CMO Mark Beck has more than a decade of experience in the gambling industry scaling some of the largest social casino apps in the world.
In April 2018, New Alchemy performed a comprehensive audit of Luckchemy and gave several recommendations, after which a second audit was conducted. New Alchemy came to the conclusion that Luckchemy's smart contracts were extremely well protected and there were no critical vulnerabilities for hackers to exploit.
A show of support from a reputable organization is an extremely important benchmark for a young startup entering the market. With that in mind, Luckchemy is extremely excited to announce its new partnerships with Mr.Bet and KrowdMentor.
Mr.Bet is an online casino with a wide array of games, like slots, table games, and live casino titles. Mr.Bet puts Luckchemy's blockchain-based games directly on the Mr.Bet platform. This means Luckchemy gets more exposure on the platform while Mr.Bet gets to increase its library. Also, Luckchemy provides its technology to Mr.Bet, benefitting Mr.Bet's platform and mobile app. The partnership also establishing a publishing pipeline for future games.
Another Luckchemy's big partner is KrowdMentor, a strategic investment and advisory firm empowering blockchain startups, funds, and entrepreneurs. KrowdMentor excels at fundraising, communication management, business and technical development, and more. As a multifaceted strategic organization, their role in guiding successful ICOs is difficult to overestimate.
In addition to large projects, a number of advisors joined the Luckchemy's struggle for a new quality of iGaming.
Brad Yasar, KrowdMentor's co-founder, and Managing Partner will help Luckchemy with managing and building relationships with investors, executing marketing & PR, community management & communication strategy, ICO Management & strategy and financial analysis.
He has started and bootstrapped several companies from inception to maturity over the past 20 years. As the co-founder of Blockchain Investors Consortium, Brad has participated in dozens of successful crowd sales, which have raised over $500 million from 10,000s of investors since 2016. Brad is a director of Yasar Corporation where he mentored, advised, and invested in more than 50 companies.
Sameer Gupta is a serial entrepreneur and technologist. Sameer specializes in bringing innovative consumer-facing products to market. His recent ventures have focused on gambling and skill-based gaming. Sameer will help Luckchemy with market strategy, connections, and partnerships with lotteries, fundraising.
Ofir Ventura has been practicing law for over 14 years. In the past two years, he has expanded his role surrounding blockchain technology. His blockchain experience consists of working with a peer to peer cryptocurrency exchange and a unique one of a kind proprietary e-wallet company. Furthermore, he has built up successful companies from the ground up in the eSports and Gambling industries. Ofir will provide Luckchemy with games development and legal consulting. He also helps Luckchemy in building connections with other lotteries.
There is a lot of money to be made out there on a lot of promising projects, but sorting through the ICOs can seem daunting, confusing, and like an accident waiting to happen. When in doubt, remember to ask yourself these key questions about the ICO you have considered investing in and use Luckchemy as an example of what to look for.
And for those interested, Luckchemy's ICO is currently underway. Visit Luckchemy today to find out how to receive tokens at a 40% discount.
Source: Cryptoslate.com
LeoVegas wins "Brand of the Year" at prestigious EGR M&I Awards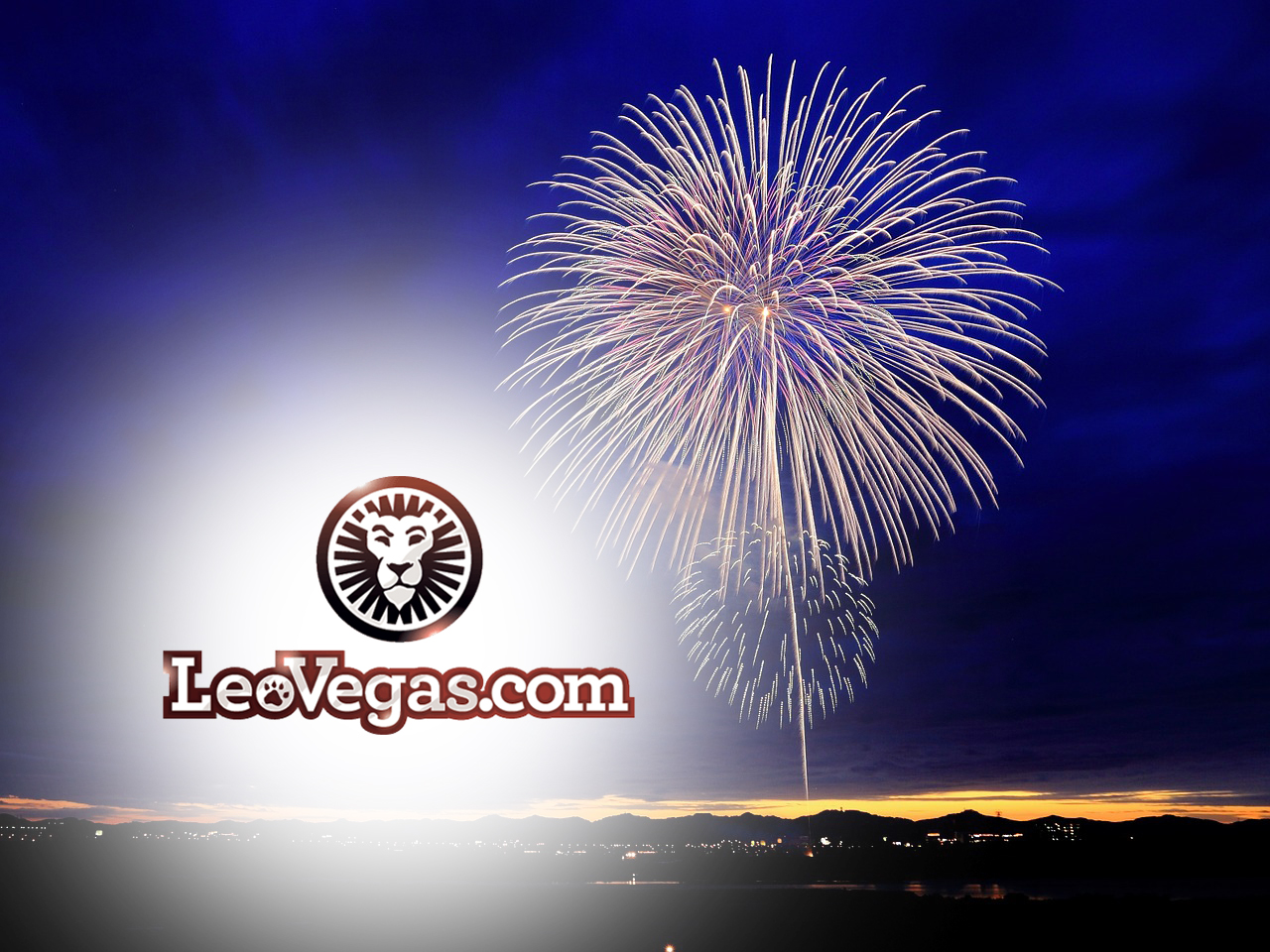 Reading Time:
2
minutes
Last week, the prestigious EGR M&I Awards were held in London, and LeoVegas won the award for "Brand of the Year" in strong competition with the all of industry's operators. The prize is awarded to LeoVegas for being the "most innovative and creative operator in the online gaming industry, recognizing that LeoVegas have pushed themselves to bring something new to the industry while keeping focus on their core value of delivering mobile entertainment".
LeoVegas also won the awards "Affiliate Marketing Campaign of the Year" and "Innovation in Mobile & Tablet".
Louise Nylén, CMO of LeoVegas, comments: "We are proud of and happy about all three awards, but "Brand of the Year" really stands out, as it shows our will and drive to work with innovation and development of our brand. This award is the result of dedicated work from a very strong team."
Gustaf Hagman, LeoVegas Group CEO, comments: "Winning 'Brand of the Year' is proof that we are constantly working towards our vision – "Leading the Way into the Mobile Future" and solidifies LeoVegas as a serious company that is here to stay. I am very proud of this award. It gives us further drive to continue to evolve and improve our brand."
For further information, please contact:
Gustaf Hagman, Group CEO and co-founder: +46 (0) 8 410 367 66, gustaf.hagman@leovegas.com
Philip Doftvik, Head of Investor Relations: +46 73 512 07 20, philip.doftvik@leovegas.com
About the LeoVegas mobile gaming group
LeoVegas' passion is "Leading the way into the mobile future". LeoVegas is Sweden's premier GameTech company and is at the forefront of using state-of-the-art technology for mobile gaming. In 2017 the company passed the threshold for being classified as a unicorn, i.e., a start-up valued at more than USD 1 billion. A large part of this success can be credited to an extreme product and technology focus coupled with effective and data-driven marketing. Technology development is conducted in Sweden, while operations are based in Malta. LeoVegas offers casino, live casino and sports betting, and operates two global and scalable brands – LeoVegas and Royal Panda – as well as a local, multibrand operator collectively referred to as Rocket X. The company's shares are listed on Nasdaq Stockholm. For more about LeoVegas, visit www.leovegasgroup.com.
Annexio launches LottoGo.com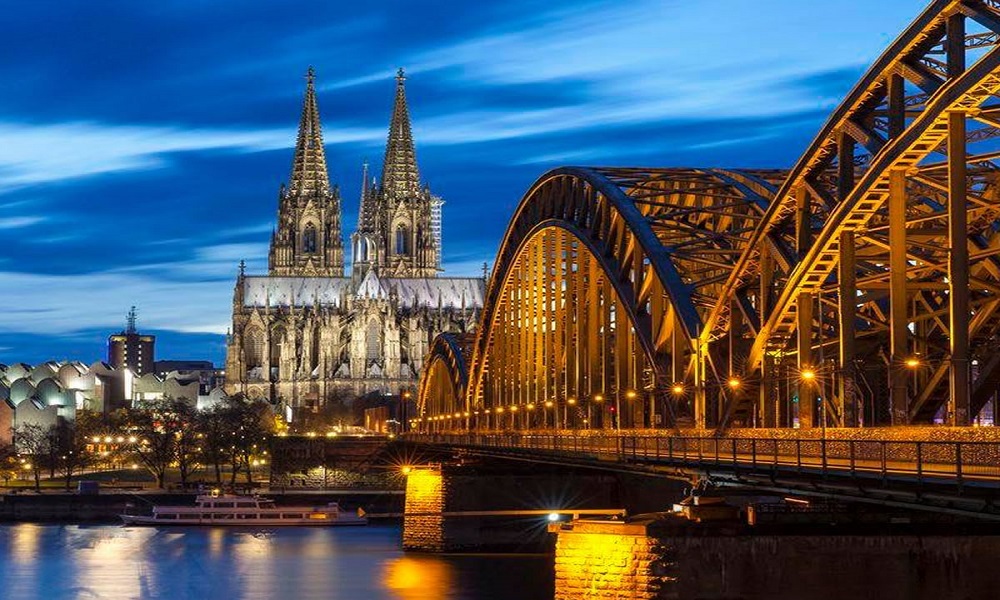 Reading Time:
1
minute
Annexio, a lottery betting business based in the Isle of Man, has launched LottoGo.com, its new flagship consumer brand.
The company, which aims to expand its reach and increase player numbers in the global market place, stated that the new brand will be "exciting, energetic and fun."
LottoGo.com will replace the World Lottery Club brand, which has been functioning over the past six years. World Lottery Club players have had the chance to bet on the outcome of some of the world's biggest and most popular lotteries including MegaMillions and US Powerball and has paid out tens of millions of pounds in winnings since inception.
The transition to www.lottogo.com is a result of the desire to have a brand that reflects the personality of its products, said Tom: "We are rebranding to make our consumer proposition more exciting, more vibrant and easier to understand. We believe with the launch of LottoGo.com we will see many more people enjoying the chance to win some of the biggest jackpots on the planet."
The launch of LottoGo.com coincides with the relocation of Annexio's headquarters to new offices at Fort Anne, overlooking Douglas Bay. The company, which is licensed to operate in the Isle of Man, the UK, and Ireland, has seen a rapid expansion in its staff numbers as the business has grown.
Source: InterGameOnline
An avalanche of World Cup gambling ads causes concern in the UK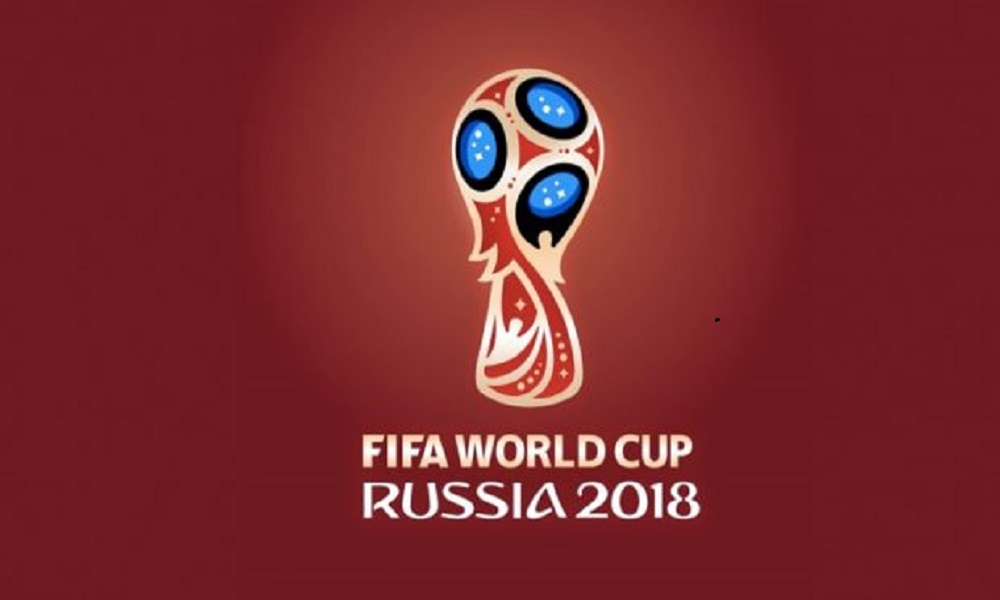 Reading Time:
3
minutes
It has been raining goals in the World Cup, especially for England. And it has been raining gambling ads on TV channels that broadcast the World Cup football matches.
It has been found that almost all ad breaks during matches feature at least one gambling advertisement, sometimes two.
Gambling firms themselves expressed concerns over the large number of ads. Still, they see no change to this, the government alters the law. At present, TV channels can show gambling commercials after 9 pm or during live sports broadcast.
Betfred, Skybet, Betfair, BetVictor, Paddy Power, Bet365, William Hill, Ladbrokes and Coral are the biggest advertisers in the commercial break this World Cup.
The research analysed 11 games broadcast on ITV, each game contained six ad breaks. 62 of the 66 breaks contained one or more gambling advertisements.
Future problems
Matt Zarb-Cousin from the Campaign for Fairer Gambling wants gambling advertisements to be restricted during football games.
He said: "I think it's inappropriate before the watershed because children are seeing them… the response from the public is inevitable and we're storing up problems from the future."
Mr Zarb-Cousin was a problem gambler and says his problem was exacerbated by gambling advertisements: "Research from Australia found that children, when they're watching the football and they see the ads, they think you have to have a bet to enjoy the game. Australia then went on to ban the ads during sporting events."
Complaints jump
Viewers of the World Cup on ITV have expressed surprise on social media about the amount of gambling advertisements this week, but ITV said there were no more commercials this tournament than in previous ones.
The Advertising Standards Authority (ASA) says they have received complaints this year and they always see a jump in complaints during big sports tournaments.
But the watchdog only upholds complaints about the content of commercials, not the volume of them.
Craig Jones from the ASA said: "The gambling market was liberalised in the mid-2000s, the one area we don't have control over is the volume of the gambling ads, but where the ASA does kick in is the content and content of the ads."
Leprechauns and wizards
There are strict rules surrounding gambling advertising. Adverts must not appeal to children, portray gambling as seductive, or suggest gambling can be a solution to financial problems and get you out of debt.
Gambling companies regularly fall foul of the rules. This week the Advertising Standards Authority upheld a complaint against Coral for three games that featured cartoon characters of leprechauns and wizards.
The regulator said the games and marketing materials could appeal to children.
Over the past 12 months Foxy Bingo, William Hill, Ladbrokes, 888, and Casumo have all been fined for breaking advertising rules.
"Widespread unease"
The advertising watchdog recently introduced stricter rules banning gambling companies telling customers to "bet now" and ambiguous offers of free bets.
Craig Jones said: "You used to get kind of, tough guy content in ads where the message was 'bet now', 'these are the odds', 'get your bet in quickly.' We recently toughened the rules because we think that preys on people's impulse control and anything that trivialises gambling or underplays risk is also the wrong side of the line."
Some gambling companies say they would like to see restrictions on the amount of gambling advertising shown on television.
William Hill told Radio 4's You and Yours it would like to see greater controls.
Gillian Wilmot, chairman of the Senet Group, a body set up by bookmakers to address concerns about problem gambling and advertising said: "There is widespread unease in the gambling industry at the volume and density of gambling adverts around live sport, but it is difficult to reduce this in a competitive market unless government decides to act."
The Department for Culture Media and sport said: "We have set out a package of measures to strengthen rules around gambling advertising."
"This includes responsible gambling messages appearing on screen throughout gambling ads and a multi-million pound campaign that will promote responsible gambling to be launched later this year. There are strict controls in place to ensure children are not targeted by gambling adverts."
Source: BBC