BtoBet Travelling To Lima For Peru Gaming Show 2018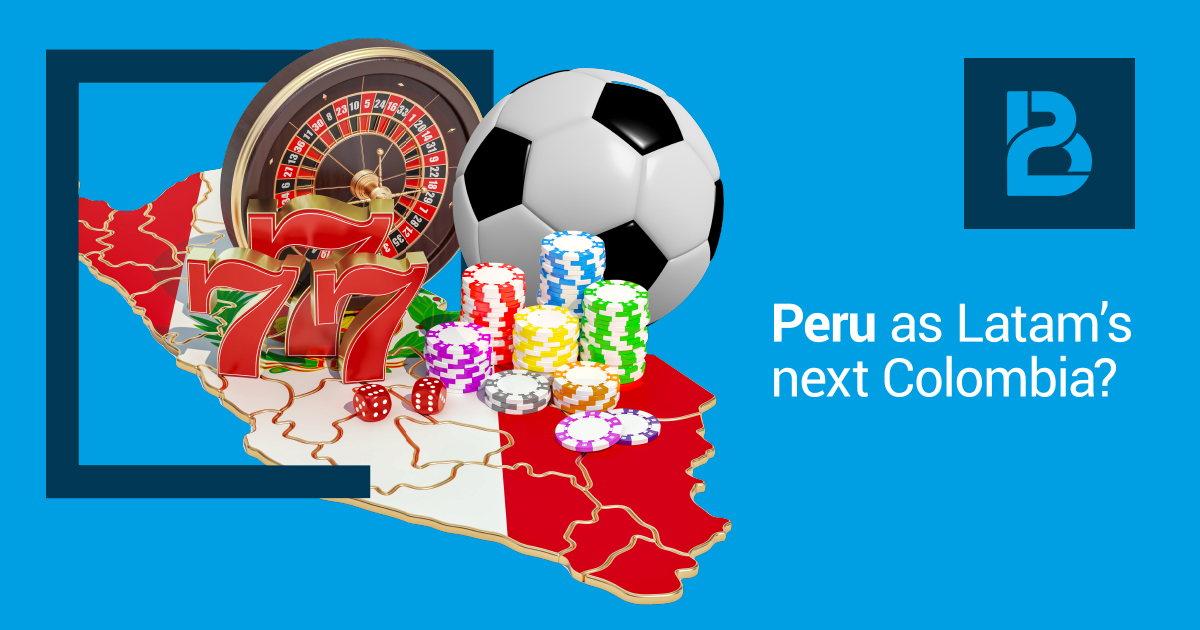 Reading Time:
2
minutes
12th June, 2018 — With the new framework that is set to regularize its online iGaming market not a matter of if but of when, Peru is fast emerging from the shadows of other major players in the Latin American region.
Evaluating the current scenario and its immediate future, BtoBet's Chairman Alessandro Fried has stated that the prospect of a strongly regulated environment acts as one of the steps for operators to safeguard their business' success. "The expected high level of regulation that will come into effect during the next few months will act as a safeguard for all parties who have invested in providing a regulated environment for the players."
However, he emphasized that even in such favorable circumstances, success in the region is not a foregone conclusion, and as indicated in BtoBet's latest Industry Report, operators must make the right decisions in order to put themselves in a position to reap the much sought benefits.
Fried also expressed the company's intentions to further its operations in the Latin American region. "With this intent, we will be heading to Lima to attend what is widely expected to be a bustling Peru Gaming Show, with various experts and major players from the gaming industry having the opportunity to meet under the same roof and gauge the benefits that such a changing scenario will have on the whole LatAm industry."
PGS 2018 will provide the ideal staging for BtoBet to meet with local and international operators and demonstrate how its sportsbook and gaming platforms would perfectly suite the Peruvian market, offering a relatively great freedom as regards the content offered, shaped on the local players' preferences.
Contact our dedicated team of experts either through [email protected] or by calling on +356 27135974.
About BtoBet:
BtoBet is a multinational company and is part of a group with 20 years of experience in software development in IT, finance, telecommunication, e-commerce and banking, strongly committed to technology and widely investing in technology research and development. The experience gained in these advanced environments, allows BtoBet to be visionary in the iGaming and Sports betting industry with a deep understanding of the requirements of the market, catching changing trends and anticipating bookmakers' and operators' needs. BtoBet is a true partner in technology, offering a standalone platform and services for the iGaming and Sports Betting industry. It counts on a very talented, continuously trained development team and day to day management support to clients. BtoBet allows licensees to be unique in the market, by giving them the opportunity to completely personalise their offers for Sports betting and iGaming business, online mobile and retail. BtoBet has technical branches with large ever-growing teams of developers in Skopje, Ohrid, Bitola, Belgrade, Nish, Tirana, and Rome. Malta hosts the commercial and marketing centre. Visit our site on: www.btobet.com

Elbet Expands Presence in Africa Through BtoBet Partnerhip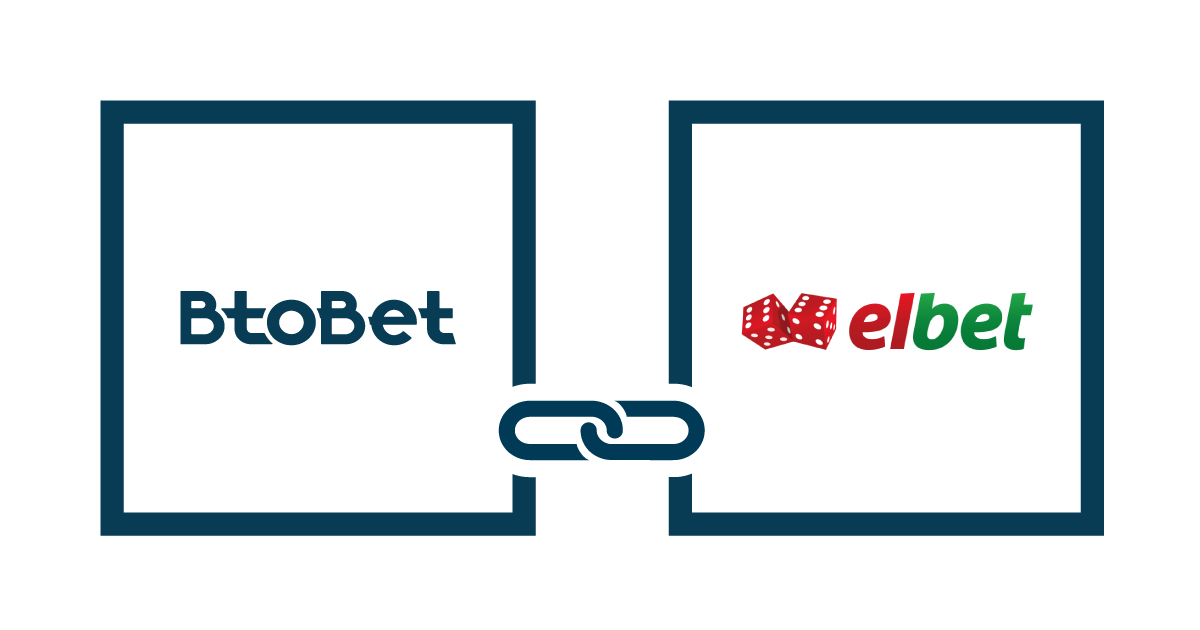 Reading Time:
< 1
minute
Virtual sports supplier Elbet has strengthened its presence in Africa through a new agreement with leading platform provider BtoBet. Having recently been acquired by Aspire Global, BtoBet boasts a vast footprint across the regulated African iGaming industry, and is greatly viewed by operators as the iGaming platform gateway for the local industry.
Elbet seeks to couple BtoBet's presence in Africa with its own strong presence in the continent in both the retail and online markets. Its flagship games, Lucky Colours and Virtual Football, are market leading games in the region and have a loyal customer base. Through this broader partnership both companies will be able to work together to provide players with the best localized content for the different regions in Africa.
"Elbet have consummate knowledge of the African iGaming industry, particularly as regards the players' content requirements. Their games not only reflect a player-centric approach, but also demonstrate a highly flexible solution based on the local technological scenario, encompassing device and internet requirements," states Sabrina Soldà, BtoBet's Chief Marketing Officer.
"Partnering with BtoBet provides us with a great opportunity to further expand our African operations.  BtoBet will be a great partner who will help us reach new players across the region. Elbet are able to offer a diverse portfolio of content including live casino, virtual sports and a large range of bingo products.  We are looking forward to a long standing commercially successful partnership," says Shivan Patel, Elbet's Head of Global Sales.
BtoBet launches "Nigeria Betting Focus"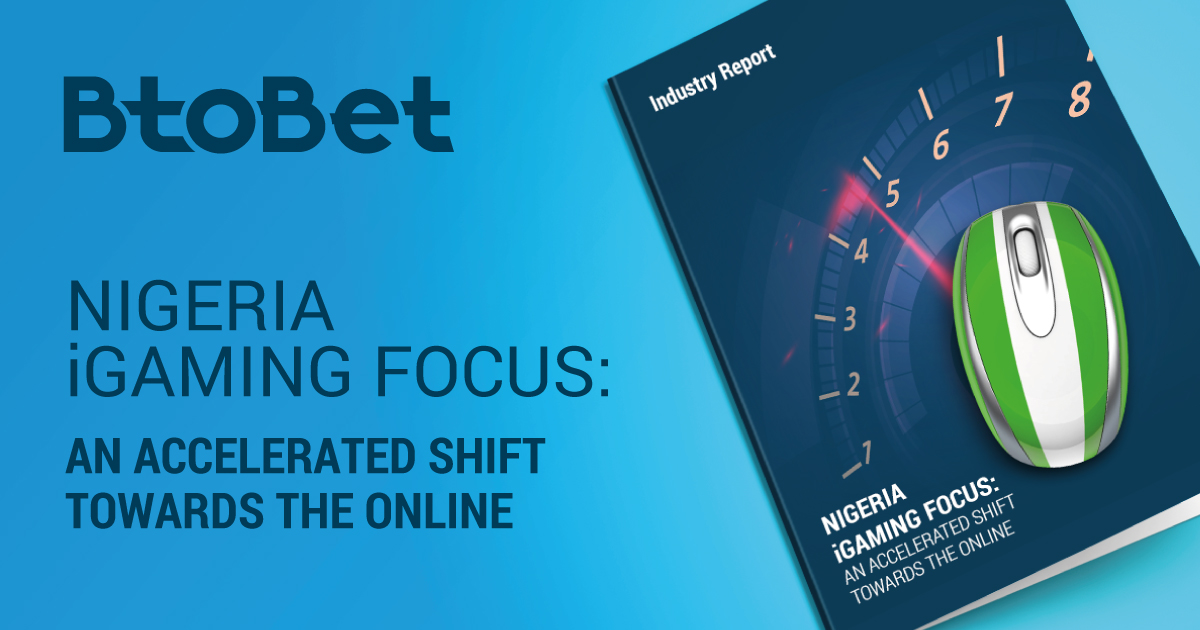 Reading Time:
< 1
minute
Includes data on smartphone and internet penetration, device usage and local betting demographics
Sports betting has slowly emerged as an important industry in Nigeria, leveraging the population's huge football culture, with some of the big leagues, such as the English Premier league, and the Spanish La Liga, having millions of fans in the country. Nigerians are passionate about their sports, especially football, and this has been translated into a keen interest in sports betting.
The rise in sports betting has also been aided by improving technology, with many Nigerians now having access to mobile phones and affordable internet. In fact the ameliorating infrastructure has led Nigeria to become the second largest online gambling market in Africa, behind South Africa, with a Gross Gaming Revenue of $58 million in 2018, according to a report by top accounting and auditing firm, PwC. The report projects that the GGR will rise by 16% over a five-year period.
The "Nigeria Betting Focus", focuses on the future of the local industry, highlighting the market's dynamics, consumer preferences, and technological improvements. Furthermore the report analyses smartphone and internet penetration, internet connection speeds, device usage, financial inclusion factors, betting demographics amongst other market elements.
The Report also includes market insights from STM Gaming's Alessandro Pizzolotto, BtoBet's Certified Partner for Africa, regarding the importance for a localized betting solution, and the evolving payments gateways scenario in Africa.
BtoBet Bolsters Tailored Virtual Content Portfolio for LatAm and Africa With Global Bet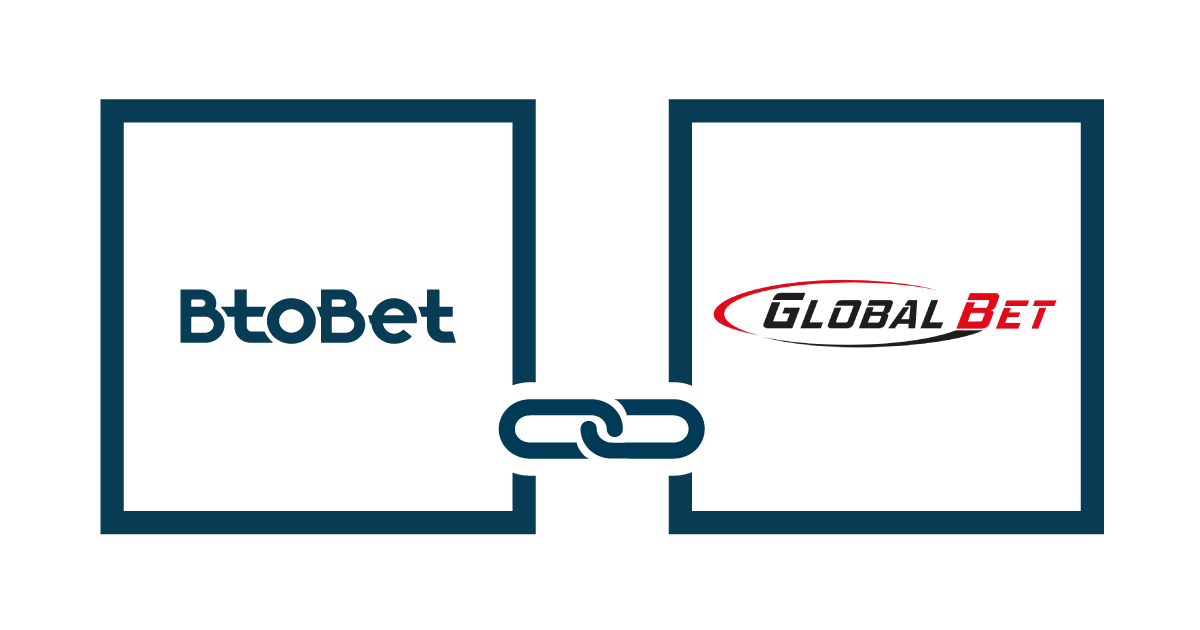 Reading Time:
< 1
minute
BtoBet has announced its partnership with Global Bet in an agreement that will see the content provider's Pro-Series content bolster the leading iGaming platform provider's virtual sports portfolio.
Global Bet's state-of-the art 3D visualisations, sounds and dynamic events, coupled with the logical behaviour of virtual athletes is one of the main highlights that underline the popularity of the game titles amongst players resulting in high engagement levels.
Global Bet's virtual sports product architecture allow for an omni-channel experience across all platforms, channels and devices through a single account and wallet system, unifying the betting experience on both retail and online channels.
Sabrina Soldà, BtoBet's Chief Marketing Officer, said that Global Bet's extensive virtual sports content add more value to BtoBet's content portfolio, with their high-end visuals and life-like elements making the games amongst the most sought after virtual sports games.
Daniel Grabher, Global Bet's Chief Executive Officer, stated his pleasure at the company's partnership with BtoBet. He stated that both companies share the common goal of delivering an unrivalled betting experience through innovation. He added that through this strategic partnership, Global Bet will be in the ideal position of delivering their uniquely tailored products to BtoBet's partner portfolio in emerging markets, such as Latin America and Africa, allowing the company to further its growth in a short span of time.