Russian bookmakers gear up for a 50 per cent rise in betting during World Cup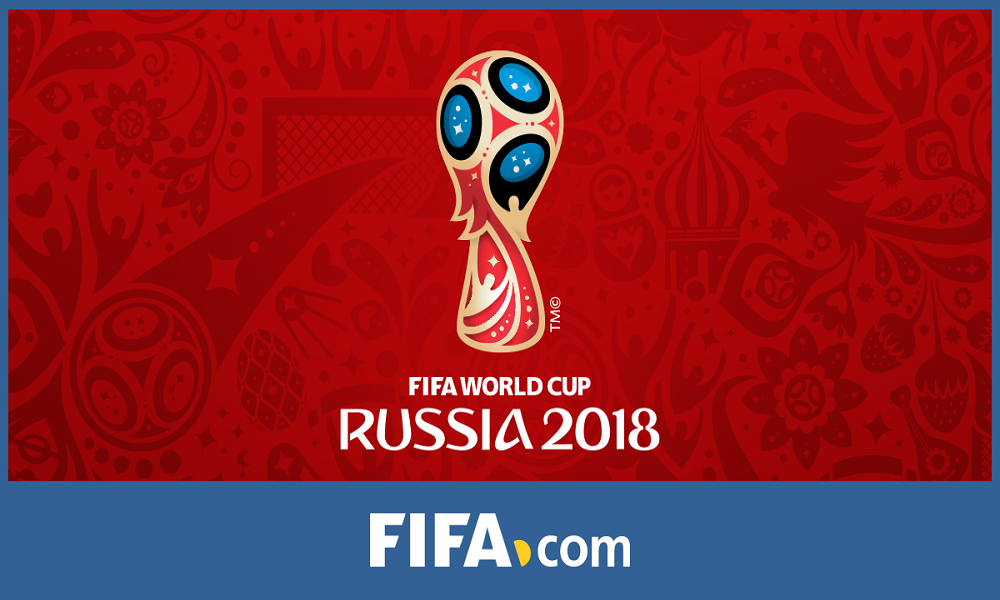 Reading Time:
2
minutes
The licensed online sports betting operators in Russia are bracing for a 50 per cent increase in the betting activity during the 2018 FIFA World Cup that opens today. However, they are not happy with the government support in their bid to tackle their international rivals.
Last week, Russia's Deputy Minister of Foreign Affairs Oleg Syromolotov predicted there would be 50 per cent surge in betting activity during the World Cup, in a speech at an anti-sports corruption conference in Vienna.
Russia's online bookmakers must agree as already there has been increased traffic to betting websites ahead of the World Cup. The government did it bit by slapping new restrictions that barred local financial institutions from processing payments between Russian punters and international gambling sites.
Syromolotov's optimistic view was echoed by Yuri Krasovsky, president of the First Self-Regulatory Organization of Russian Bookmakers (First SRO), who issued a statement last week saying the new restrictions "will definitely complicate the activities" of non-Russian operators and "increase the inflow" to Russian-licensed sites.
Russia's official telecom watchdog Roskomnadzor is doing its bit by ramping up its protectionist measures. Roskomnadzor blocked over 9000 online gambling domains in the month of May – around 300 per day – and blocked a further 2640 sites in just the first week of June.
But Krasovsky, who also runs Russian bookmaker Liga Stavok, insisted that the efforts of the Federal Tax Service (FTS) and Roskomnadzor "are clearly not enough" to eradicate foreign competition. (For the record, some 333 non-Russian Liga Stavok domains appear on Roskomnadzor's naughty list. Just saying.)
Krasovsky wants the government to speed up plans to simplify the convoluted online account sign-up process and to relax rules requiring bookmakers to withhold a cut of bettors' winnings for tax purposes. Only with this "integrated approach" does Krasovsky see Russian betting sites taking their rightful place as the only viable option for local bettors.
The FTS recently announced plans to "name and shame" both companies and individuals who violate local gambling laws by publishing the identities of offenders online. The new rules would require this info to be published on the government's official online portal within three days of a conviction being handed down by the courts.
Source: CalvinAyre.com
Vegas Golden Knights signs deal with William Hill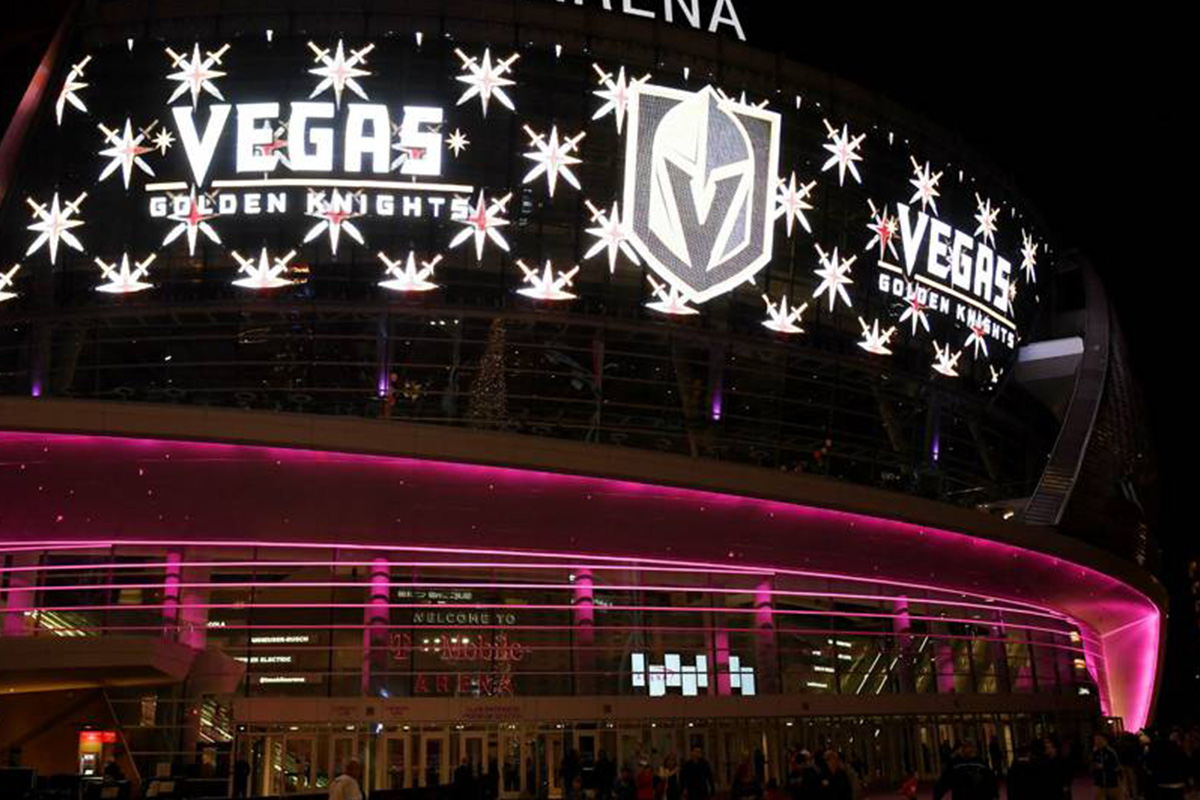 Reading Time:
2
minutes
World's leading betting company William Hill and the Las Vegas-based National Hockey League (NHL) franchisee Golden Knights have signed a multiyear partnership. The deal will include in-arena signage and updated league-wide odds displayed on the video board during intermissions at T-Mobile Arena in Las Vegas.
This partnership is the first of its kind in North America between a bookmaker and an NHL franchise.
Terms of the agreement were not disclosed.
"We are always looking for innovative ways to engage different segments of our fan base and provide a unique fan experience," Golden Knights president Kerry Bubolz said in a release announcing the deal. "This partnership between a major professional team and a sports book operator is a historic, landmark agreement and we are delighted to be leading the way with William Hill in this space."
The partnership between sports franchises and bookmakers could be the first of many as more states elect to offer legal sports betting. The NBA recently completed a deal with MGM Resorts, making the company the "official gaming partner of the NBA."
"We could not be more excited to partner with the Golden Knights," William Hill CEO Joe Asher said in the release. "William Hill is the leader in the U.S sports betting market and we are proud of the fact that this is the first sponsorship agreement between a sports book and an NHL team in the country."
Asher said at a recent gaming conference that the U.S. branch of William Hill has been fielding frequent requests from sports franchises asking about partnerships.
The NHL, along with other major U.S. professional leagues, has been an ardent opponent of sports betting, with commissioner Gary Bettman often expressing concerns about how legalised betting would impact the atmosphere in the arenas.
Source: ESPN
Russia arrests over 100 people for running illegal casinos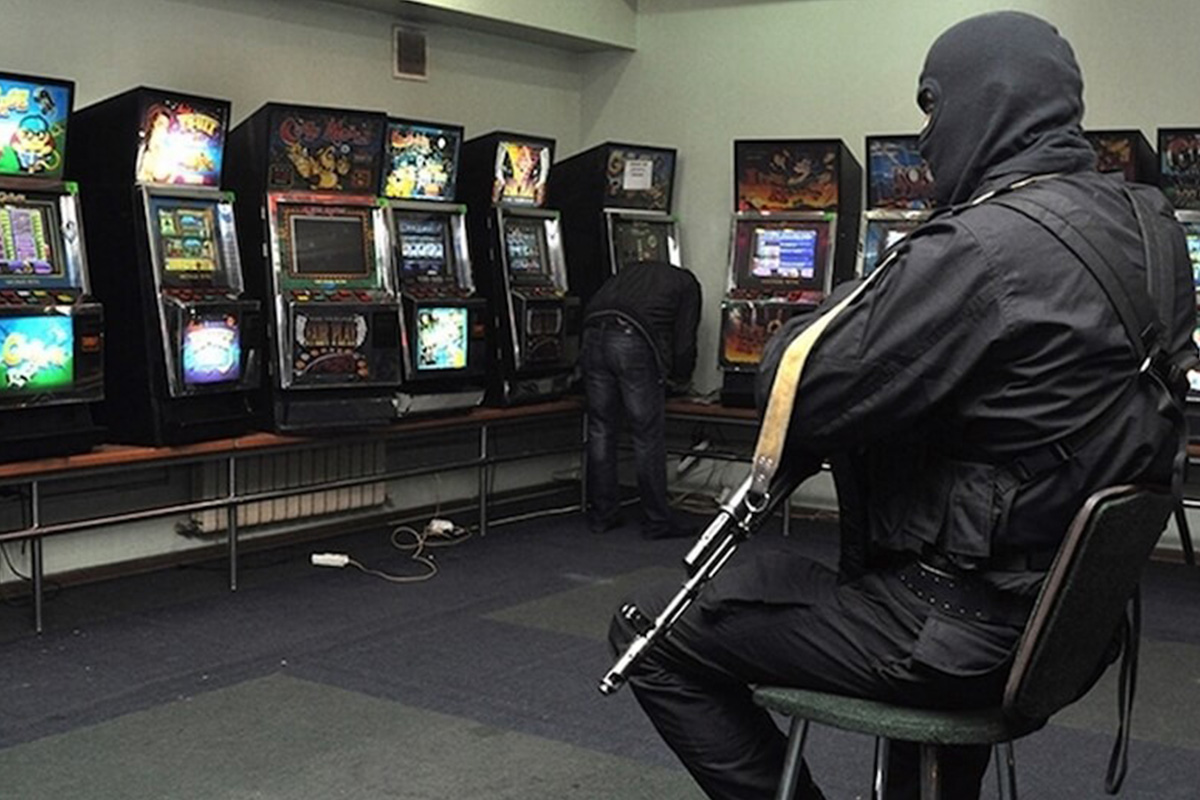 Reading Time:
1
minute
The Investigative Committee of the Russian Federation (SKR), together with the K Department of the FSB and the police, has busted a casino ring that has been engaged in illegal gambling business in Moscow.
"Investigators came to the conclusion that since May 2016 members of this group have been operating casinos outside the specialised gambling zones and used the signs of legal bookmaker office Panorama, which operates under the brands Green Bet, UnionBet and WinLin."
The police stopped the activity of 15 gaming clubs and casinos, and also conducted more than 80 searches in offices. More than 100 people were arrested, of which 47 are already planned to be charged and imprisoned.
The criminal group had a strict conspiracy, where ordinary members did not know the leaders. The communication was carried out via modern IP telephony and messengers. The roles of the members within the group were clearly distributed, there was a strict hierarchy. Police has also arrested the leader of the criminal community.
According to RBC, the illegal gambling network generated hundreds of millions of rubles every month. Leaders of the group own real estate in prestigious suburbs of Moscow and premium cars. A criminal case was initiated against them in accordance with the Criminal Code of the Russian Federation
Source: E-PLAY Online
Court cancels Pennsylvania's ban on gambling donations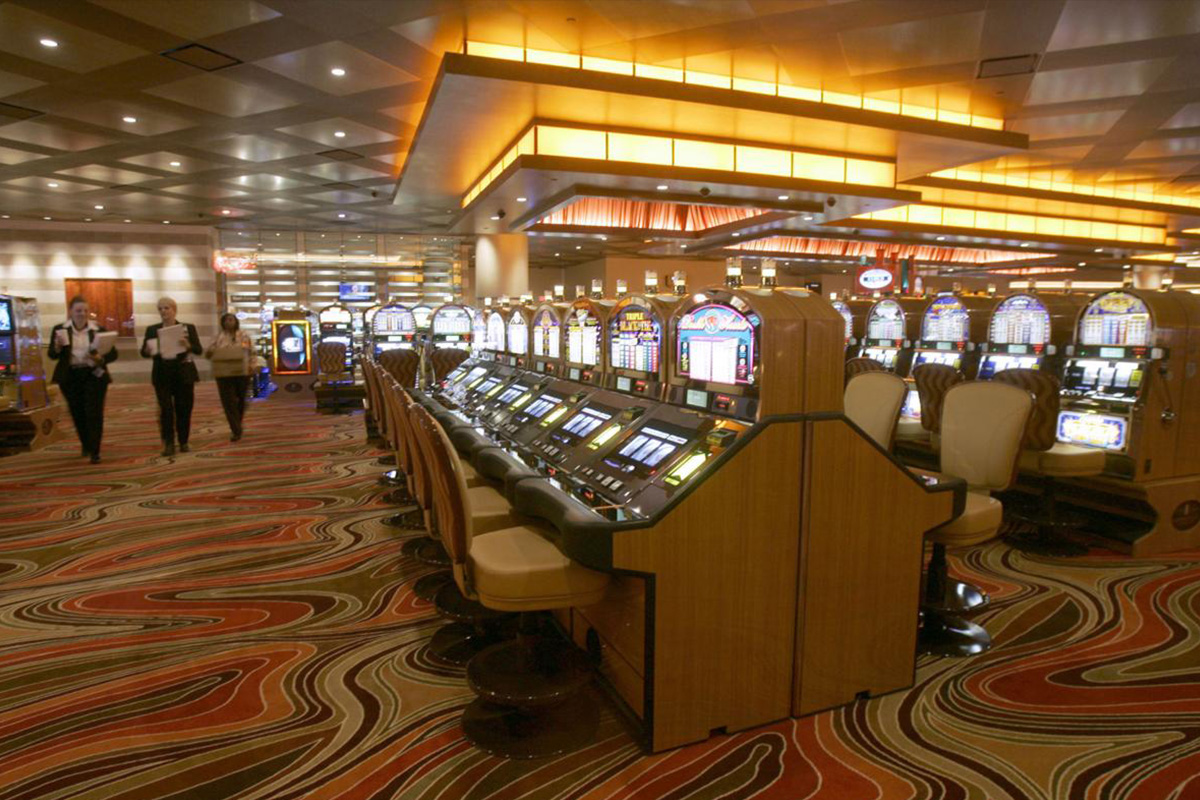 Reading Time:
2
minutes
A federal judge has annulled legislation in Pennsylvania law that banned casino owners and persons who owns stakes in the gambling industry from contributing to political campaigns in the state. The court observed that the legislation is unconstitutional.
In her 31-page opinion, U.S. District Judge Sylvia Rambo said the provision violates constitutional protections over political association. However, Rambo did not close the door on lawmakers reviving a similar ban that is narrower in scope and tailored to the purpose of fighting corruption.
"The court holds only that the ban in its current form goes much further than necessary to achieve its stated purpose of eliminating corruption and the appearance of corruption," Rambo wrote.
The U.S. Supreme Court, Rambo wrote, has ruled that preventing corruption, or the appearance of corruption, is the only sufficient reason to justify restrictions on political contributions.
So the Legislature, she wrote, could more strictly define who is subject to the ban by limiting its reach to those with close connections to a casino or imposing a limit on the amount of cash contributions. Right now, law acts as a wholesale ban on contributions of any amount, even $1, by people with "even an attenuated connection" to the gambling industry, far exceeding the necessary scope of such a prohibition, Rambo wrote.
The ban applied to people who own a stake in a casino, a slot-machine manufacturer or a casino vendor, as well as non-owner executives and important employees.
The prohibition has largely stood in Pennsylvania since the state legalised commercial casinos in 2004, touted as a major bulwark against gambling industry influence. A spokesman for the state attorney general's office directed questions to the Pennsylvania Gaming Control Board. A spokesman at the board did not respond to a request for comment.
The lawsuit was filed last year by Pasquale Deon, who owns a 2.5 per cent stake in Sands Casino in Bethlehem, according to gaming board records, and Maggie Hardy Magerko, whose family owns the Nemacolin Woodlands Resort in southwestern Pennsylvania that is home to Lady Luck Casino.
With 12 casinos operating and a 13th under construction, Pennsylvania is the nation's No. 2 state for commercial casino gross revenue, second to Nevada. At $1.4 billion in the most recent fiscal year, Pennsylvania rakes in more tax revenue from casino gambling than any other state, according to the American Gaming Association's figures.
Source: AP