Hainan resorts are setting up baccarat tables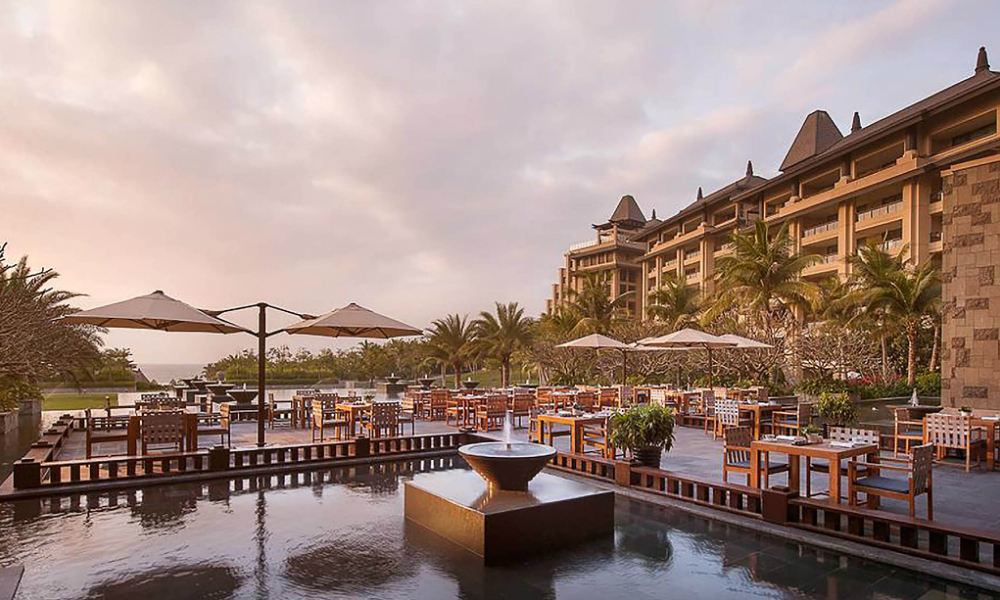 Reading Time:
4
minutes
They're not quite casinos, but they're pretty close – and they could be coming to China sooner than some expected.
On the tropical island of Hainan, at least five Chinese-owned resorts are laying the groundwork for so-called entertainment bars, where players put down real money on games but receive their winnings in the form of points that can be redeemed in local shops, restaurants and hotels, according to people with direct knowledge of the plans.
The resorts' owners have contacted suppliers of baccarat tables, drawn up blueprints to convert ballrooms into gaming floors and held informal discussions with Hainan officials in recent months, the people said, asking not to be identified discussing private information.
While China currently outlaws casinos outside Macau, the resorts are betting that Hainan will win an exemption for entertainment bars as part of a government push to turn the island known as "China's Hawaii" about 2,700km south of Beijing into a major tourist destination.
If they're right, it would mark another big shift in the country's approach to gaming after officials unveiled landmark measures to promote horse racing and sports lotteries in Hainan two months ago.
It's unclear whether provincial and national authorities would sign off on such projects – also known as "cashless casinos" – and they've given no public indication that a policy change is imminent.
But the recent flurry of activity follows a favourable court ruling on entertainment bars in December, which was interpreted by some observers as an official stamp of approval.
"From our conversations with people on the ground, they are positively excited about the changes that appear to be coming through soon," said Ben Lee, a Macau-based managing partner at consultancy IGamiX, which has been working with developers in Hainan for a decade. Entertainment bars "would undoubtedly draw mainlanders who have never been overseas to try gaming," he said.
Casual Punters
The games could provide a boost to Hainan's tourism-related businesses, while at the same time allowing regulators to avoid many of the money-laundering and capital-outflow risks associated with traditional gambling operations.
Entertainment bars are unlikely to appeal to China's high rollers, but they could lure casual punters who dislike the hassle of obtaining visas and foreign currencies for overseas trips.
A green light from authorities would probably unnerve investors in casino enclaves like Macau, the Philippines and Cambodia that rely heavily on Chinese customers. While the short-term competitive threat from Hainan would be manageable, that could change if entertainment bars pave the way for an eventual approval of full-blown casinos on the island.
"We may see more interesting developments in the next five to 10 years," Lee said.
Government representatives in Hainan and Beijing didn't respond to faxed requests for comment.
An index of Macau casino operators fell as much as 2.1 per cent on Tuesday to a seven-week low, led by SJM Holdings Ltd., Wynn Macau Ltd. and Galaxy Entertainment Group Ltd.
Entertainment Bars
Entertainment bars have a checkered history in Hainan. They debuted on the island about five years ago, at the Sanya Bay Mangrove Resort Hotel, where guests could play games including baccarat and swap their winnings for things like hotel rooms, iPads and jewellery.
But that operation was shut down in 2014 as local prosecutors accused the resort of breaking the law. Several other Hainan resorts were also forced to put their plans for entertainment bars on hold.
It took several years for the Mangrove case to work its way through China's legal system, but in December, a Hainan court ruled that the resort's gaming operation didn't break the law after all, according to a court filing posted on a government website.
In another sign of China's evolving stance, an online version of the points-based gaming model is now being tested by a sports-betting platform in Hainan that's backed by organisations affiliated with the provincial and central governments.
Called the Hainan International Tourism Island Sports and Gaming Entertainment Project, it will allow players to deposit funds from their AliPay or WePay accounts into a smartphone app and use the money to wager on soccer and basketball games. Winnings can only be spent at select locations, mainly in Hainan, according to Yan Zhi, the project's founder.
Still, it's unclear whether China's leaders will ultimately sign off on entertainment bars, according to Margaret Huang, an analyst at Bloomberg Intelligence in Hong Kong.
"The government will face challenges to decide their attitude toward a gambling-themed model," she said. "The balance between regulation and economic development is hard."
Some observers say the time is ripe for a change. Entertainment bars would not only dovetail with Chinese President Xi Jinping's efforts to boost Hainan's economy, they would also help the country develop more homegrown champions in the consumer services sector – another government priority.
While the bulk of gambling revenue in Macau still goes to foreign casino owners like Las Vegas Sands Corp. and MGM Resorts International, Chinese resorts have a dominant presence in Hainan.
To get a feel for the resorts' optimism that entertainment bars will make a comeback, one only has to walk by the ballroom that housed the Mangrove's gaming operations back in 2013. Instead of converting the giant space into something new, the resort simply covered it with a black curtain, which could presumably be quickly removed if policy makers give the go ahead. Representatives at the resort declined to comment.
"It's now a consensus among companies and businessmen in Hainan," said Liu Feng, director of the Hainan Normal University Free Trade Port Research Centre.
"The expectation is for looser policies and a more open business environment, to build Hainan into an international tourism and consumption destination."
Chinese police arrests 23 for online gambling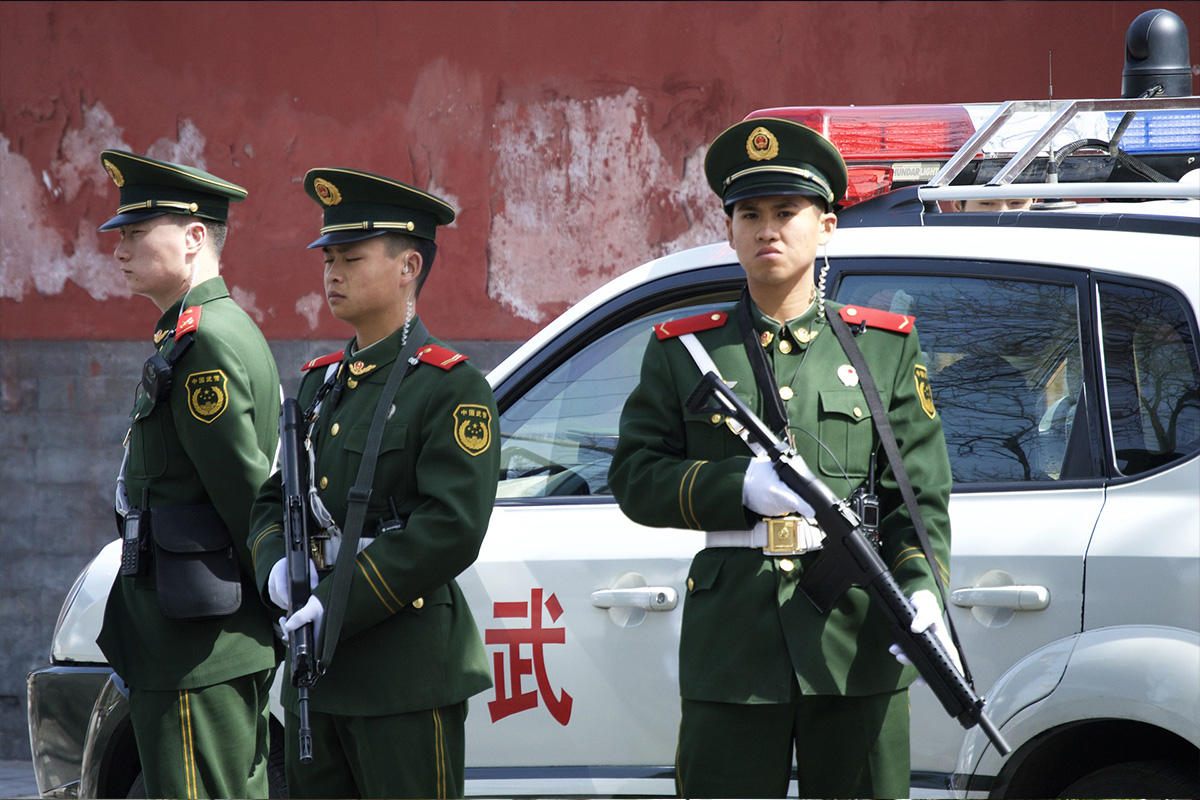 Reading Time:
1
minute
In an online-gambling cracking spree that is continuing even after the football World Cup, Police in China's Jiangsu Province have arrested 23 people in connection with illegal online betting. The betting racket allegedly dealt with money over 4.2 billion yuan (626 million U.S. dollars).
The police seised 33 servers and more than 40 mobile phones and froze 65 bank accounts.
Police acted after an advertisement for an online gambling website caught their attention. The probe revealed the existence of an online gambling gang, spreading across ten provinces and regions in China and with technical support in the Philippines. The case is under further investigation.
Source: xinhuanet.com
Indian Rummy Challenge, 2018 Bedazzled With Success at Deltin Royale, Goa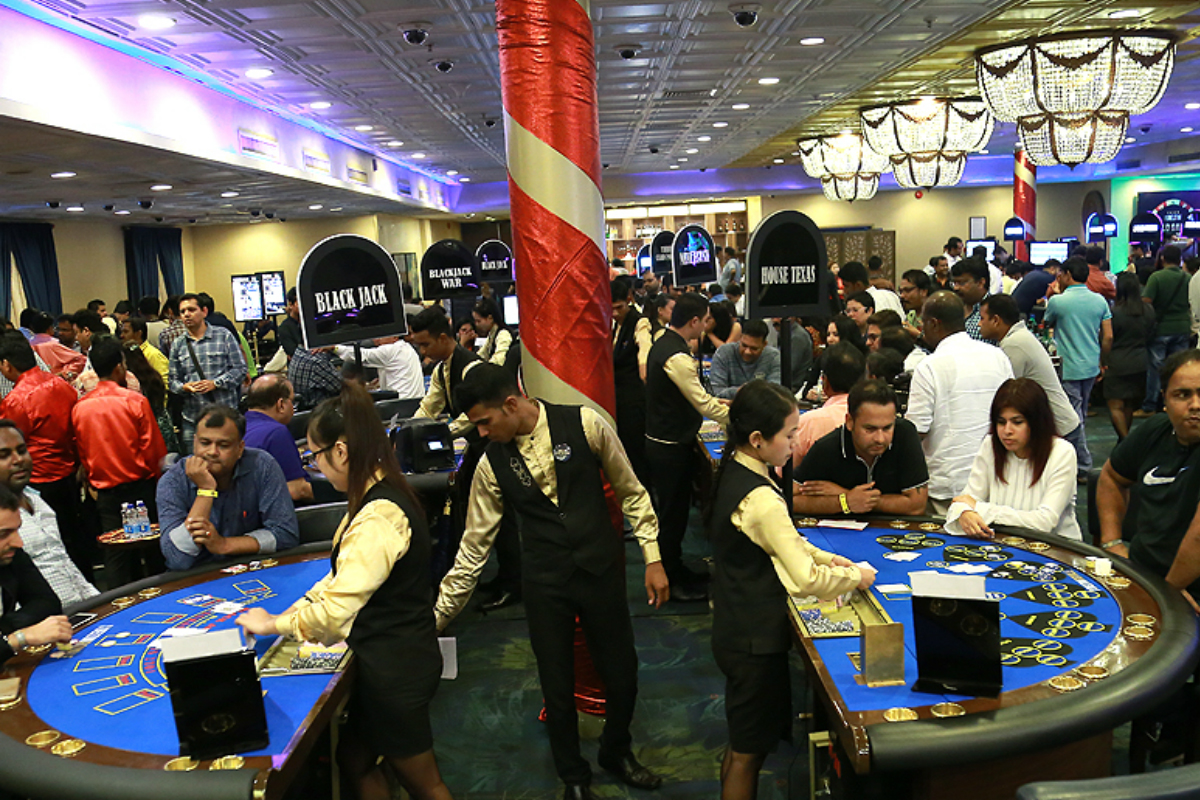 Reading Time:
3
minutes
BENGALURU, July 20, 2018  — Adda52 Rummy, owned by Gaussian Networks Pvt Ltd., India's leading online rummy website, organised rummy players across the country to play the India's most-anticipated live rummy tournament –India Rummy Challenge, 2018, which bedazzled Indian rummy players.
Indian Rummy Challenge, 2018 – India's biggest live offline rummy tournament was held on 14th and 15th July, 2018 aboard Deltin Royale Casino in Goa.
The player who secured the first place and captured the title of Indian Rummy Challenge, 2018 tournament Champion is Prakash Raja who took home Rs. 15 Lac first place prize. The runner-up of the tournament is Yandluri Sreenivasulu who won the 2nd prize worth Rs. 5 Lac.
The July edition of IRC was promised to be bigger than ever, and that's what it was. This spectacular event is certainly more successful than all the previous editions as it drew in a record-breaking 130 entries from all over India. The field was comprised of players from all walks of life including professional and non-professional players who participated in this grand event to win their share from Rs. 25 Lac prize pool.
The tournament is organized by India's leading online rummy website – Adda52 Rummy, owned by Gaussian Networks Pvt. Ltd. The tournament took place at Deltin Royale – a luxurious floating cruise casino in Goa.
The Main Event participants were selected through Indian Rummy Challenge satellites. Adda52 Rummy hosted multiple daily satellite tournaments for its users. The top finishers then participated in the online Daily Qualifier tournament and the winners received the ticket to IRC Main Event.
As an alternative, the website also provided the option to take a direct entry to the Daily Qualifier tournament with Rs. 2500 entry fee for the users.
The Final Table
After four rounds of relentless battle, six players managed to reach the final table of the Main Event. Everyone played their best game but it was Prakash Raja whose persistence and patience finally paid off and he managed to outlast all the fellow participants.
Cash prizes are awarded to all six finishers.
Final table results:
Prakash Raja – 15 Lac
Yandluri Sreenivasulu – 5 Lac

Madhu Sudana

– 2 Lac
Raghav Nisana – 1.5 Lac
Siva Shankar Medida – 1 Lac

Arun Kumar Davendra Gohil

–

50K
As per Binand Sethumadhavan, the Chief Operating Officer of Adda52 Rummy, "We received an overwhelming response from the rummy community across India for conducting Indian rummy challenge. All I tell my online players at Adda52 Rummy, is there is a lot more to come keep playing, keep winning."
About Adda52 Rummy:
Adda52 Rummy is one of the few rummy websites in India which are committed to providing international standard rummy playing experience to the users. Since its launch, the website is consistently getting ranked in the top 10 on Google on searching 'India's Best Rummy Website'. Other than exciting rummy online cash games and tournaments, the website hosts satellites and qualifier tournaments for major live rummy events where players can participate with minimal buy-in and win an enormous variety of prizes.
Adda52 Rummy App is also available which one can download on their smartphones to play rummy games anytime and anywhere.
Indian Rummy Challenge has established itself as one of India's most prestigious offline rummy tournaments. What makes IRC so special is that it provides rummy fanatics the opportunity to pit their skills against some of the country's best rummy players. It is one-of-a-kind tournament which offers a mammoth guaranteed prize pool along with the chance to play rummy at India's largest offshore casino-Deltin Royale in Goa.
IRC's last edition was held in December 2017 aboard Deltin Royale where Mr. Vikesh Divakaran bagged the first prize worth Rs. 10 Lac. The 2nd finisher was Mr. Rajasekhara Reddy won the 2nd cash prize worth Rs. 5,00,000.
We hope that the success of Prakash Raja at Indian Rummy Challenge tournament motivate more Indian gaming enthusiasts to join this highly entertaining game to experience the adrenaline-rush and fun involved in it and bring home plethora of wonderful prizes.
HOGO Partners With Japan IR Association For Executive Education Programs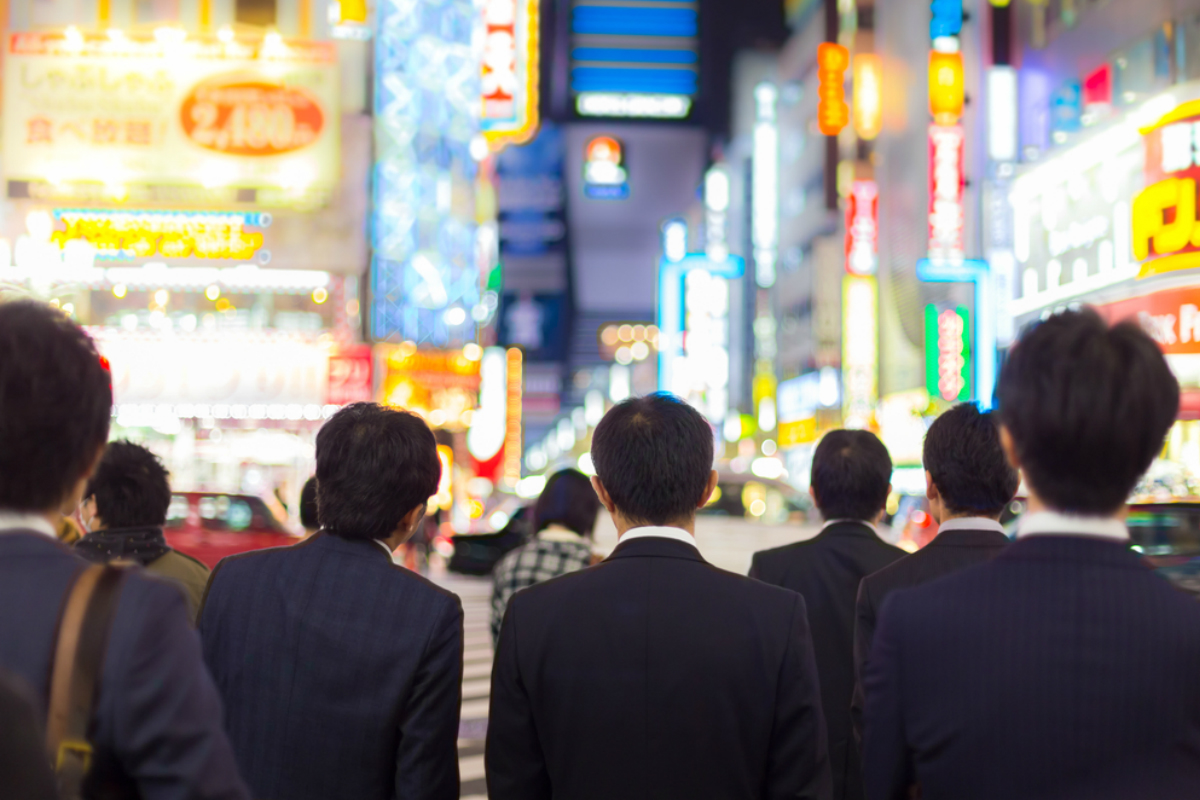 Reading Time:
2
minutes
Tokyo, July 20, 2018 (Friday): The Japan IR Association (JIRA) and marketing firm HOGO have announced a formal partnership that will see them working together on Japanese IR education initiatives including the expansion of the previously launched "Executive Tour" program. The tours will continue with a focus on Macau but include new destinations for executives to visit including Saipan.
The partnership agreement comes as the Japan IR Bill inches closer to completion and implementation. Operators and government officials alike have long stated that a significant aspect of IR development will include public education. HOGO, having previously launched the Executive Tour program in May 2018, will now work with JIRA to further the program's awareness and attract relevant executives and Japanese industry specialists to visit and study integrated resorts across a variety of destinations. In both Macau and Saipan, this will include meetings with relevant executives, procurement teams, and even government organizations such as tourism bureaus and regulators to further grasp a holistic view of the integrated resort industry.
Chris Wieners, Managing Partner of HOGO, stated: "We are excited to announce this formal partnership with JIRA. As an association, they are able to further promote relevant initiatives to their membership base here in Japan. We plan on working with them on a variety of IR education and event-focused initiatives to further enhance the general public's opinion and attitude towards the integrated resort industry."
Ayako Nakayama, CEO of JIRA, stated: "We are happy to launch into a formal partnership with HOGO on the development of the Executive Tour program and other future initiatives. The association's goal continues to focus on education as well as creating opportunities for Japanese entities in this new industry. We plan on announcing a variety of additional Japan-wide initiatives focused on private sector and community awareness in the coming months – it is a very exciting time for us!"
The next Executive Tour is scheduled in Saipan during the week of August 20th, with a Macau tour to be held in mid-September. The tours will be offered quarterly to Japanese executives and members of the Japan IR Association.
About HOGO
HOGO is a marketing strategy and corporate communications company that focuses on the hospitality, gaming and entertainment industries. Based in Macau, the agency has offices in Hong Kong, Vietnam, Thailand, Cambodia and most recently, Japan. Focused on creative marketing and strategic vision, HOGO works with clients to further develop and build their brands throughout Asia Pacific.
Website: www.hogodigital.com
Dojima AXIS Bldg., 4F-Synth | 2-2-28 Dojimahama, Kita-ku, Osaka, Japan 530-0004 | japan@hogodigital.com
About JIRA (Japan IR Association)
The Japan IR Association is focused on uniting all industries and organizations related to the Japan IR development. JIRA will accelerate and support the IR industry through the development of membership by both Japanese and international companies. Their main activities include the support of business facilitation between members, the development of social welfare initiatives related to the IR industry and the association of international organizations to enhance the Japan IR industry overall.
Website: http://japan-ir.or.jp