Hainan resorts are setting up baccarat tables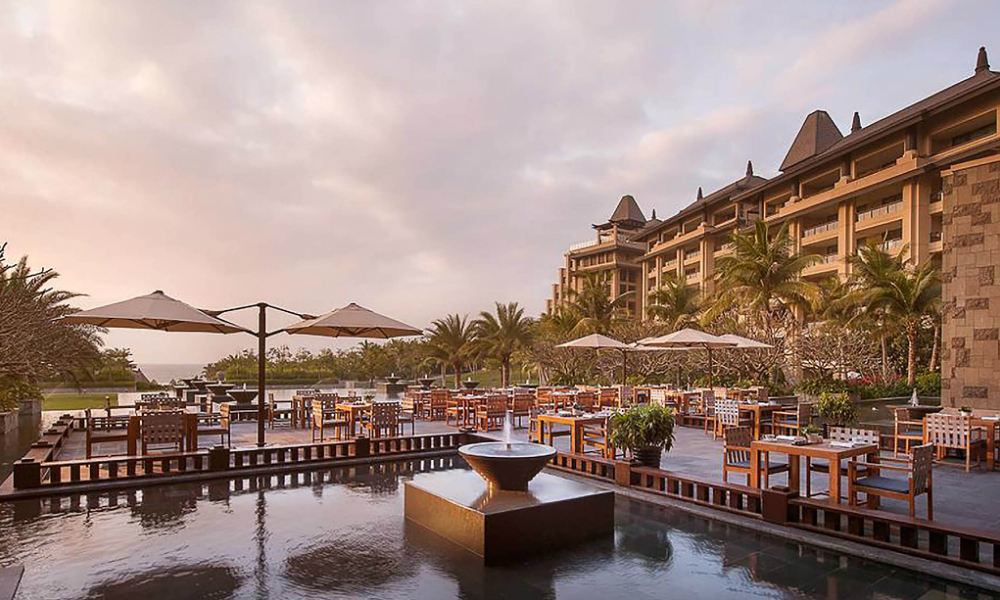 Reading Time:
4
minutes
They're not quite casinos, but they're pretty close – and they could be coming to China sooner than some expected.
On the tropical island of Hainan, at least five Chinese-owned resorts are laying the groundwork for so-called entertainment bars, where players put down real money on games but receive their winnings in the form of points that can be redeemed in local shops, restaurants and hotels, according to people with direct knowledge of the plans.
The resorts' owners have contacted suppliers of baccarat tables, drawn up blueprints to convert ballrooms into gaming floors and held informal discussions with Hainan officials in recent months, the people said, asking not to be identified discussing private information.
While China currently outlaws casinos outside Macau, the resorts are betting that Hainan will win an exemption for entertainment bars as part of a government push to turn the island known as "China's Hawaii" about 2,700km south of Beijing into a major tourist destination.
If they're right, it would mark another big shift in the country's approach to gaming after officials unveiled landmark measures to promote horse racing and sports lotteries in Hainan two months ago.
It's unclear whether provincial and national authorities would sign off on such projects – also known as "cashless casinos" – and they've given no public indication that a policy change is imminent.
But the recent flurry of activity follows a favourable court ruling on entertainment bars in December, which was interpreted by some observers as an official stamp of approval.
"From our conversations with people on the ground, they are positively excited about the changes that appear to be coming through soon," said Ben Lee, a Macau-based managing partner at consultancy IGamiX, which has been working with developers in Hainan for a decade. Entertainment bars "would undoubtedly draw mainlanders who have never been overseas to try gaming," he said.
Casual Punters
The games could provide a boost to Hainan's tourism-related businesses, while at the same time allowing regulators to avoid many of the money-laundering and capital-outflow risks associated with traditional gambling operations.
Entertainment bars are unlikely to appeal to China's high rollers, but they could lure casual punters who dislike the hassle of obtaining visas and foreign currencies for overseas trips.
A green light from authorities would probably unnerve investors in casino enclaves like Macau, the Philippines and Cambodia that rely heavily on Chinese customers. While the short-term competitive threat from Hainan would be manageable, that could change if entertainment bars pave the way for an eventual approval of full-blown casinos on the island.
"We may see more interesting developments in the next five to 10 years," Lee said.
Government representatives in Hainan and Beijing didn't respond to faxed requests for comment.
An index of Macau casino operators fell as much as 2.1 per cent on Tuesday to a seven-week low, led by SJM Holdings Ltd., Wynn Macau Ltd. and Galaxy Entertainment Group Ltd.
Entertainment Bars
Entertainment bars have a checkered history in Hainan. They debuted on the island about five years ago, at the Sanya Bay Mangrove Resort Hotel, where guests could play games including baccarat and swap their winnings for things like hotel rooms, iPads and jewellery.
But that operation was shut down in 2014 as local prosecutors accused the resort of breaking the law. Several other Hainan resorts were also forced to put their plans for entertainment bars on hold.
It took several years for the Mangrove case to work its way through China's legal system, but in December, a Hainan court ruled that the resort's gaming operation didn't break the law after all, according to a court filing posted on a government website.
In another sign of China's evolving stance, an online version of the points-based gaming model is now being tested by a sports-betting platform in Hainan that's backed by organisations affiliated with the provincial and central governments.
Called the Hainan International Tourism Island Sports and Gaming Entertainment Project, it will allow players to deposit funds from their AliPay or WePay accounts into a smartphone app and use the money to wager on soccer and basketball games. Winnings can only be spent at select locations, mainly in Hainan, according to Yan Zhi, the project's founder.
Still, it's unclear whether China's leaders will ultimately sign off on entertainment bars, according to Margaret Huang, an analyst at Bloomberg Intelligence in Hong Kong.
"The government will face challenges to decide their attitude toward a gambling-themed model," she said. "The balance between regulation and economic development is hard."
Some observers say the time is ripe for a change. Entertainment bars would not only dovetail with Chinese President Xi Jinping's efforts to boost Hainan's economy, they would also help the country develop more homegrown champions in the consumer services sector – another government priority.
While the bulk of gambling revenue in Macau still goes to foreign casino owners like Las Vegas Sands Corp. and MGM Resorts International, Chinese resorts have a dominant presence in Hainan.
To get a feel for the resorts' optimism that entertainment bars will make a comeback, one only has to walk by the ballroom that housed the Mangrove's gaming operations back in 2013. Instead of converting the giant space into something new, the resort simply covered it with a black curtain, which could presumably be quickly removed if policy makers give the go ahead. Representatives at the resort declined to comment.
"It's now a consensus among companies and businessmen in Hainan," said Liu Feng, director of the Hainan Normal University Free Trade Port Research Centre.
"The expectation is for looser policies and a more open business environment, to build Hainan into an international tourism and consumption destination."
Indian police cracks illegal gambling ring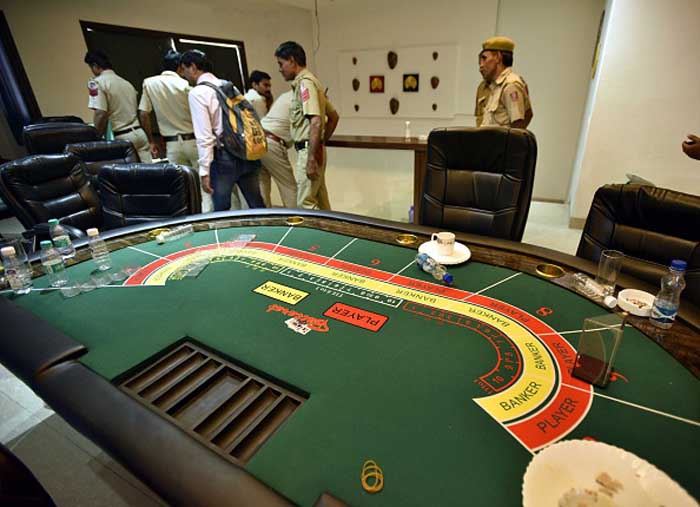 Reading Time:
2
minutes
The police in the Indian capital of Delhi has busted an illegal online gambling ring. The gambling operations were being conducted from a residential building in New Ashok Nagar in east Delhi. The police arrested 14 persons, including the alleged owner and manager of the casino, for running the gambling ring, and 12 persons for participating in the gambling. The main figure behind the operation, who was only identified as "Deepak," remains at large.
In India, gambling is legally prohibited apart from a few chosen locations, such as Goa. But the police indicated that the gaming endeavour could be tied to a money-laundering scheme as well. They seised a diary containing numerous transactions and customers' names, 10 computer systems and a small amount of cash.
Pankaj Singh, the police department's deputy commissioner, said the department had received several tips over the course of a few days prior to the raid. When a tip on Sunday indicated that the games were in progress in the first floor of the three-story building, cops moved in and made their arrests.
Singh was quoted by DNAIndia saying, "Our team raided the flat and found 12 people gambling online. The entire flat had been turned into a makeshift casino parlour and 10 computers with Internet connections had been installed in the house solely for gambling."
The casino's alleged owner, Amit Guttan, and his manager, "Neeraj," were taken into custody along with the 12 gamblers. They were all released on bail after being booked for offenses under the Delhi Public Gambling Act.
The gambling group was reportedly formed through WhatsApp and regular customers recruited additional members. No outside individuals were allowed into the group. After paying an entry fee, the gamblers were provided with the password in order to play games online.
A police officer involved in the case added, "Roulette was the most popular game for these people because the winner was given a return which was 36 times the money they gambled."
Riot Games unveils "LoL PARK" new LCK Esports stadium!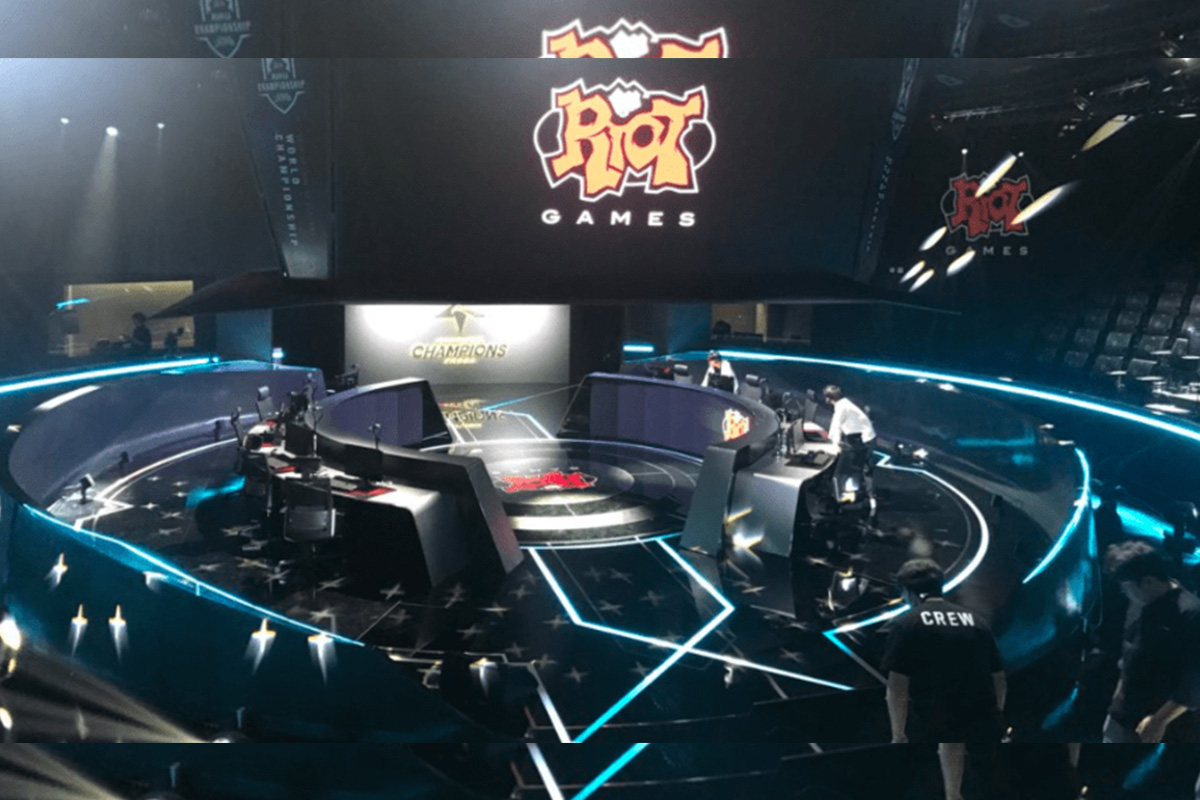 Reading Time:
2
minutes
Riot Games, a California-based game developer has unveiled its new League of Legends exclusive stadium called "Lol PARK." The new facility is located at Jongno-gu, Seoul, South Korea. It can host up to 500 people. The most important section of the stadium is a section in the form of a round open booth. Here, players are able to sit and play in the centre whilst the spectators can watch the players live. Due to the audience's seats being in close proximity with the stage, the audience is able to even see a player's individual screen. In addition, there is an incredibly large screen located at the top of the stage. This screen offers full picture quality from a multitude of angles, allowing the audience to watch the game without the slightest issue. The screen allows quality entertainment regardless of being at the front or back of the stage.
Also, there is a box specifically made for the coaching staff which is located on the outskirts of the stage. This box is clearly visible to the audience and adds yet another perk to the experience. After a game, the players are provided with a joint coverage area or interview zone in which they can interact in new ways with their fans. In addition, unlike fan meetings in the past when it was rushed and held outdoors, the LoL PARK provides a prepared fan meeting zone inside the facility.
Lee Seung Hyun, the representative of Riot Games Korea, commented, "I only hope that LoL PARK can provide a unique experience to everyday life. Jongno is a place that has a lot of companies and a lot more employees. I'd like this facility to be a place where you look twice and visit when you see it. The League focused stadium is more of an arena style than a studio. I have made sure and prepared this place to be a pleasant space for players. In addition, I did my best to set up various attractions and comfortable facilities for the audience who might visit here."
Osaka pushes to win women support to host casinos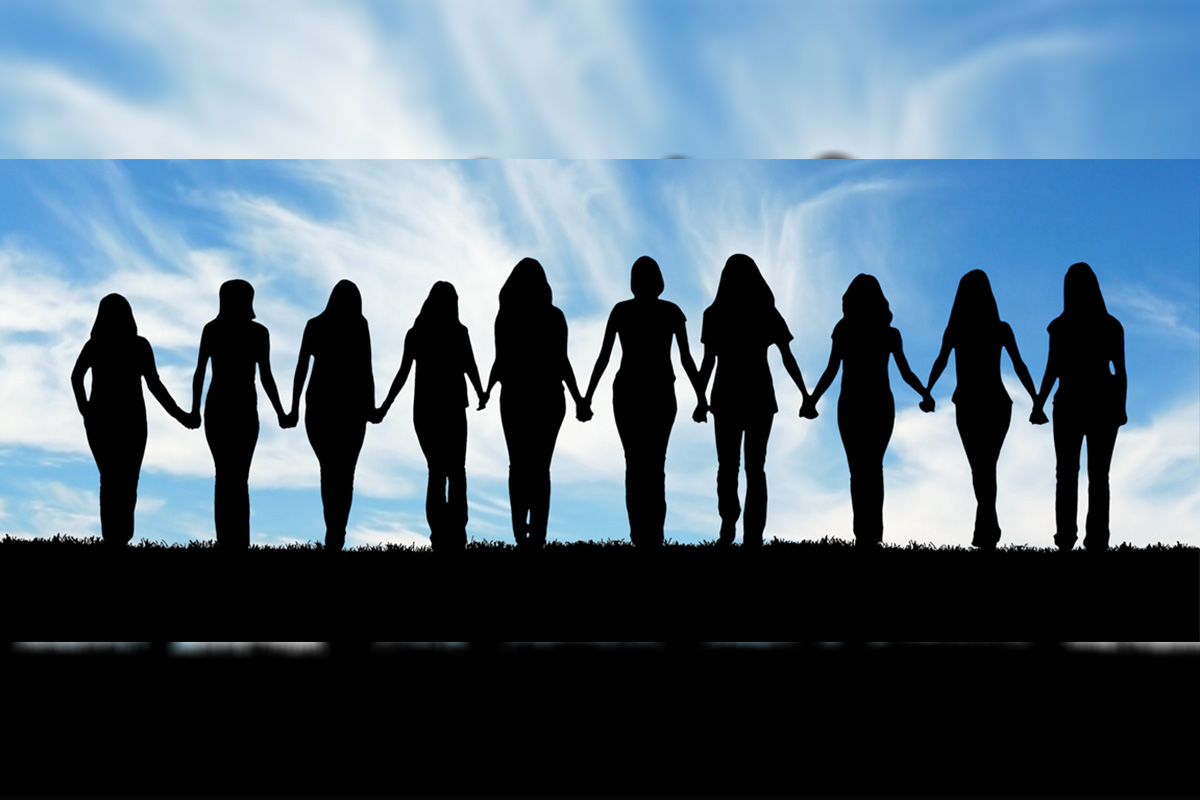 Reading Time:
1
minute
The government of Osaka Prefecture is pushing for women support in its bid to become a beneficiary of Japan's recently passed IR bill, which will allow casinos in the country, but only in three locations. Osaka is trying hard to become one of the locations, and the push to win the support of women, who, according to a recent official poll, are opposed to casinos more than men do.
During a lecture event held by Osaka authorities, experts on the casino issue spoke directly to Tsubomisaku Project, a women's group that discusses local issues, including the integrated resort developments. However, the women group proved that they are more concerned over health issues and preventions from earthquakes.
The race for an integrated resort (IR) bid in Japan is on after the Legislature passed the required Laws to regulate the segment. As Osaka pushes to secure its own venue, some concerns were raised after the recent Typhoon which hit the Prefecture, but high ranked officials have reassured the safety of the region to host IRs.
Meanwhile, international casino operators continue to lobby in the prefecture and construction companies are moving forward to get ready to push for a deal when the licensing process begins.