WeChat closes gambling accounts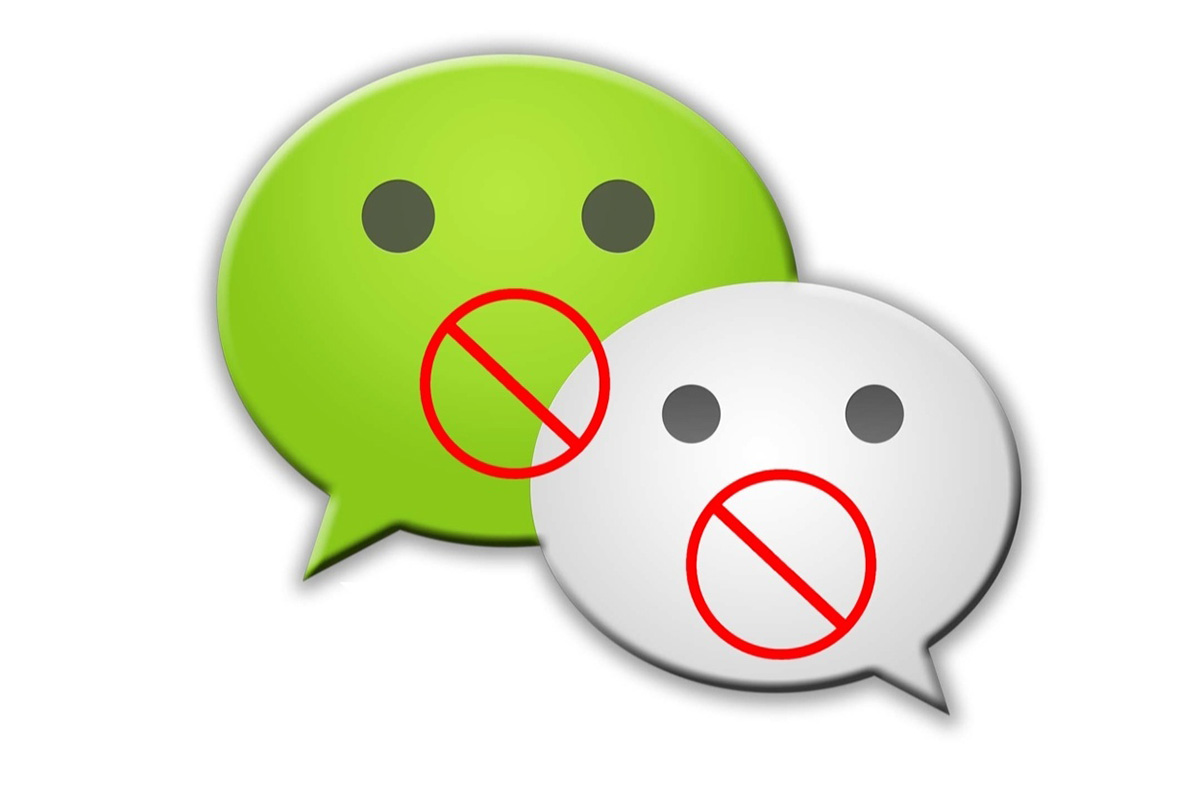 Reading Time:
1
minute
The China-based social media app WeChat has removed 50,000 accounts and 8000 group chats related to illegal online gambling during World Cup 2018.
Gambling is officially illegal in China. But social media users are still getting a number of messages inviting them to bet online, especially after the World Cup frenzy emerged. Although betting is officially illegal in the country, there are a number of State-run gambling systems, including the China Sports Lottery, which is the second biggest lottery in the world.
"During the World Cup, World Cup gambling websites have been shut down by the government, causing some betting activities to migrate to social platforms," read a statement from WeChat.
"We appeal to the majority of users to watch the World Cup rationally, to appreciate the competitive nature of football and respect the spirit of the game, and keep away from gambling."
Or at least, away from illegal gambling. Forbes reported that during the 2014 World Cup in Brazil, China Sports Lottery's match betting sales jumped by an incredible 384.3% and that in the first quarter of this year, the State-run organisation's sales were already at 16.5 billion USD. In the first three weeks of the World Cup, reports betting site Calvin Ayre, the Sports Lottery raked in 28.6 billion RMB (4.3 billion USD) in sales.
Many illegal World Cup betting sites and WeChat accounts act as a proxy for Chinese citizens to bet via overseas gambling outlets. One such operation in Beijing that was shut down by the authorities this past weekend, resulting in the arrests of 46 individuals, had reportedly handled 320 million RMB (48 million USD) in bets.
Source: radiichina.com
Lawrence Ho raises shareholding in Melco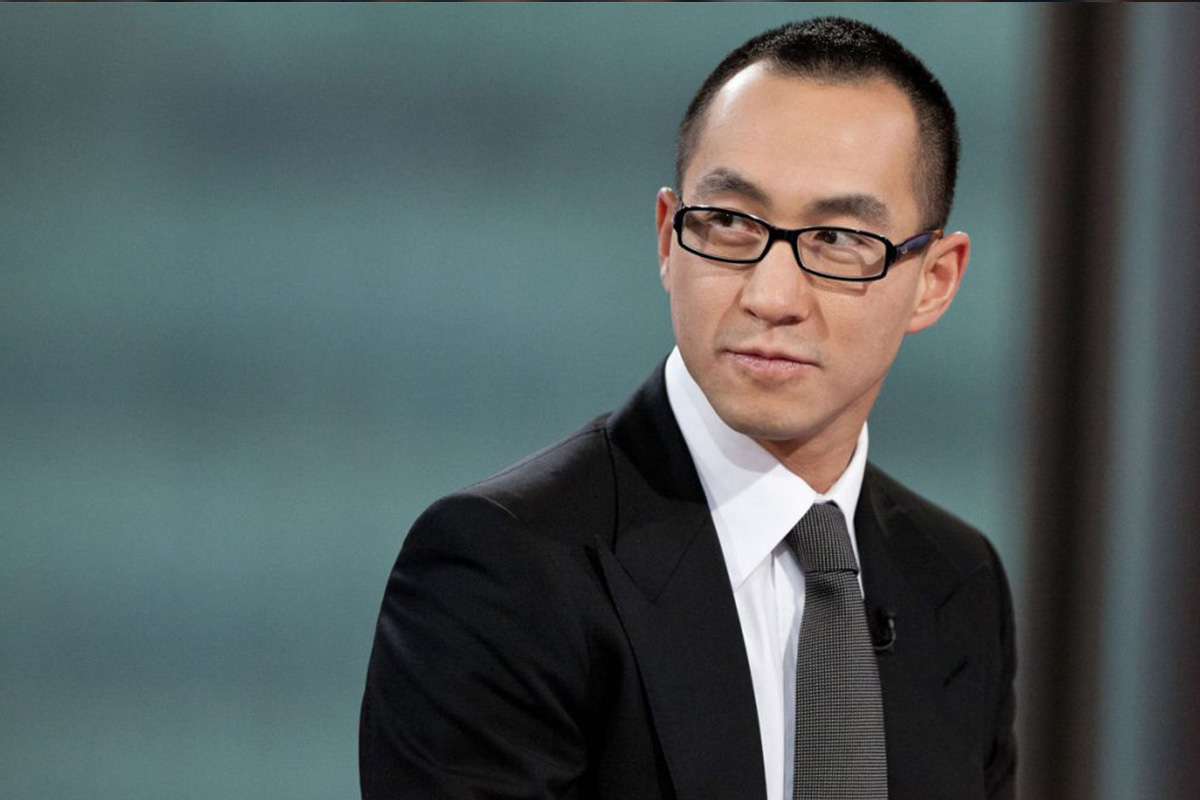 Reading Time:
1
minute
Lawrence Ho, Chairman and CEO of Melco Resorts and Entertainment, has raised his stakes in the company by about3 per cent.
The company's board has approved the repurchase of ordinary shares. The company's latest filing to Nasdaq reealed the news. Now Ho, along with majority shareholder Melco International Development and Melco International subsidiary Melco Leisure and Entertainment, holds 53.8 per cent stakes in the company.
"Ho may be deemed to beneficially own an aggregate of 829,115,396 ordinary shares of Melco International, representing approximately 54.05 per cent of Melco International's ordinary shares outstanding," the filing said.
LoveBet signs deal with Paris Saint-Germain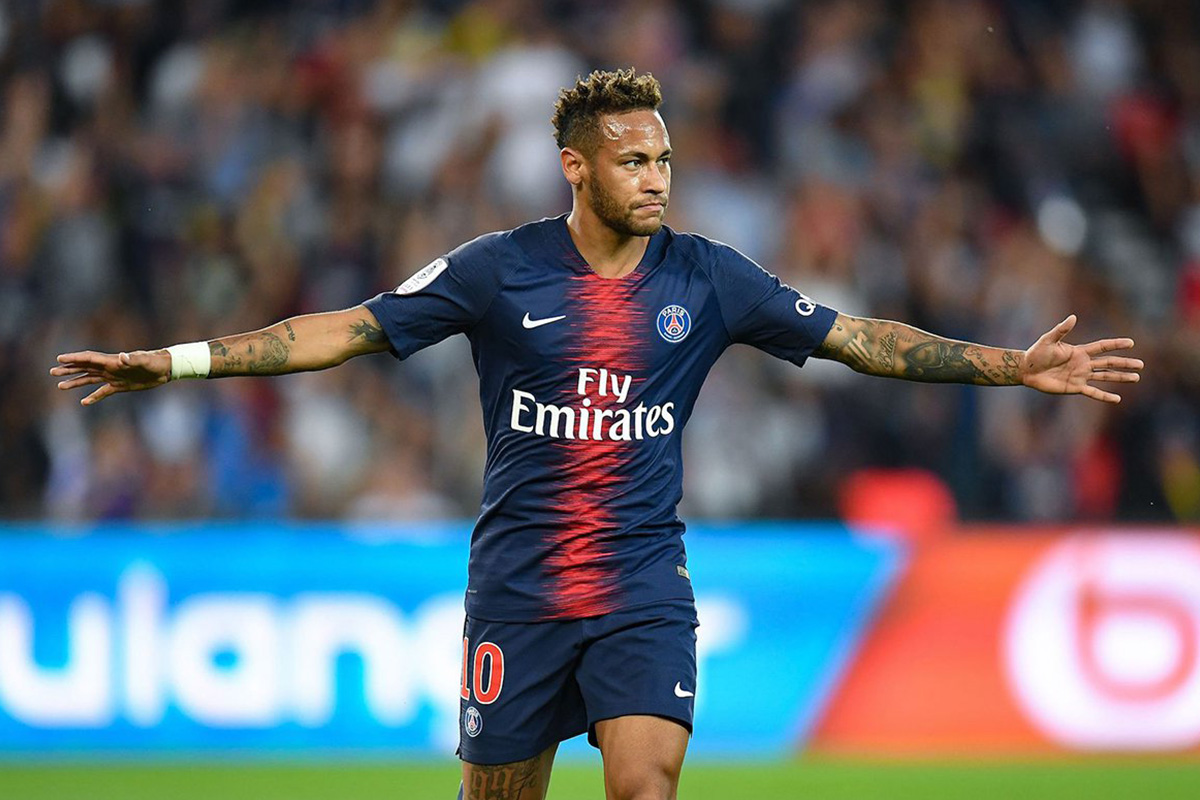 Reading Time:
2
minutes
LoveBet, a leading online betting company in Asia, has signed a deal with the premier French football club Paris Saint-Germain. With this deal, LoveBet has become the official online betting partner of the French League 1 champions in Asia.
The betting company can now leverage the Neymar-led club's increasing popularity in Asia and secure exclusive marketing rights for its users.
LoveBet will benefit from the innovative Digital Overlay® technology, which was implemented at the Parc des Princes earlier this season. The technology can target TV audiences by match broadcasting area—and geo-localise ads displayed on the LED screens around the pitch by adapting messages to the broadcaster's audience.
Sebastien Wasels, General Manager of Paris Saint-Germain Asia, said: "We are delighted to welcome LoveBet as the club's first ever Official Asian Betting Partner. We believe that LoveBet will be an ideal partner for the Club, and together we will be able to reach and further engage with our growing fan base in Asia. The unique appeal of the Club in the region makes it the perfect platform for LoveBet to grow its brand. The partnership is a testament to the club's commitment to Asia and builds upon the successful launch of our Asia Pacific Office and the club's Asia tour last July."
Edward Li, Senior Director from LoveBet also commented "We are thrilled to announce our partnership with such a premium football club full of traditions and accolades. The growing presence of the club in Asia will help us further promote our brand in the region. PSG is giving the best football experience to the fans and we are providing the best gaming experience to our users, we are the best at what we do so this is a perfect partnership for us."
Paris Saint-Germain's games in the French League 1 are broadcast in 54 territories around the world, attracting an average audience of more than 3 million TV viewers per match.
Acorn International Announces Partnership with China State-owned Media Powerhouse Shanghai Media Group through Agreement with subsidiary, Dragon Entertainment Group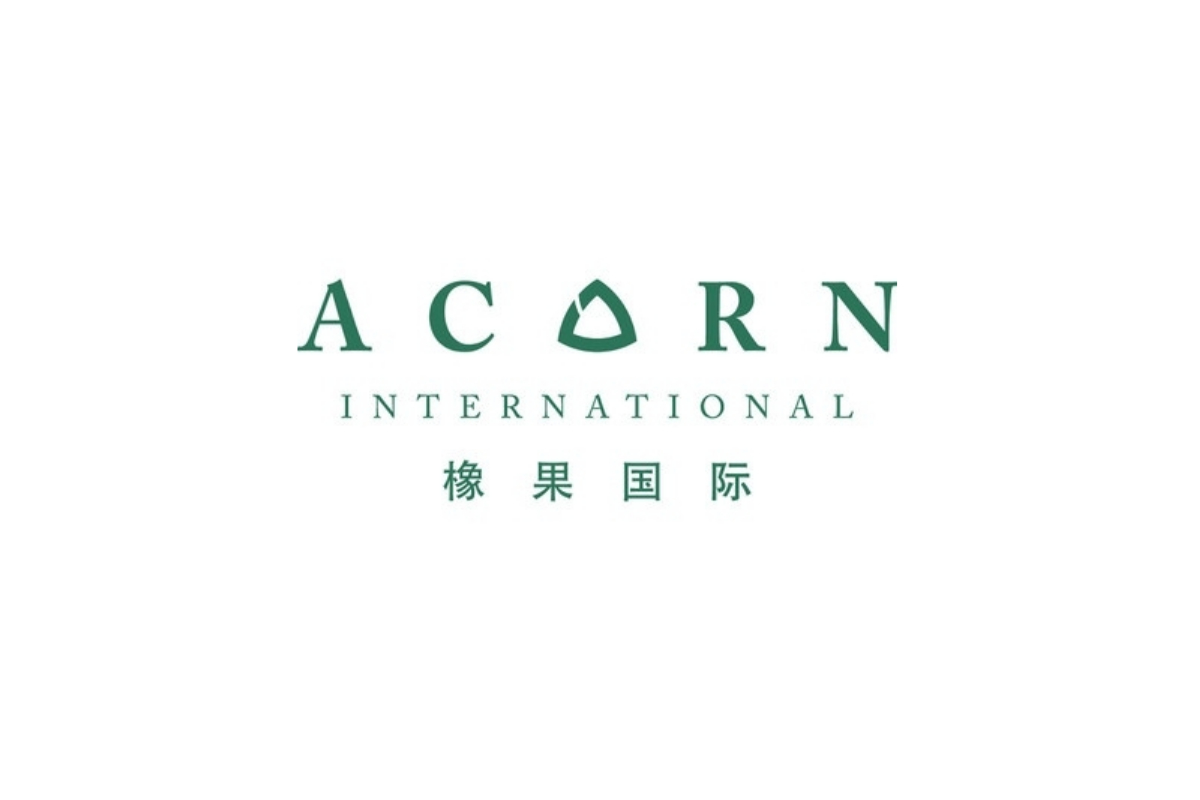 Reading Time:
4
minutes
Agreement frames Acorn's partnership with one of the largest State-owned media and cultural conglomerates in China
Acorn International, Inc. (NYSE: ATV) (Acorn or the Company) today announced that its subsidiary, Acorn Media Group, signed a cooperation agreement with influential media powerhouse SMG through one of its key content subsidiaries, DEG, paving the way for Acorn's broad partnership with one of the largest State-owned media conglomerates in China.
Following the establishment of this partnership, Acorn and DEG intend to work together to provide cross-border resources to support Acorn's influencer management business, Acorn Entertainment, which represents celebrity talent and brands in China to help grow and monetize their presence here, as well as Acorn's content business, which monetizes through VOD or live streaming ticket sales, as well as e-commerce and other revenue channels.
Mr. Jacob A. Fisch, Acorn's President and CEO noted, "I'm very excited to announce what I believe to be a truly landmark deal for us. For Acorn, it provides a wide range of new opportunities and media channels to bring both our talent and our content to Chinese audiences, with the support and partnership of a powerful conglomerate like SMG. In China, this kind of partnership brings legitimacy and sets us apart from other foreign competitors; a partnership like this is critical for achieving our goal of bringing together influencers, content and product marketing into a single platform, at scale."
Among other things, the agreement between DEG and Acorn provides:
1)      DEG will provide the maximum number of media resources available to promote Acorn's celebrity trips to China, including but not limited to (A) ensuring that Acorn's celebrity clients will appear on DEG programs, news, talk shows, variety shows, and reality shows, and (B) arranging media and public relations interviews across applicable DEG internal medial channels;
2)      DEG will provide brand resources for Acorn, and Acorn will endeavor to provide certain relevant celebrities to produce commercial collaboration arrangements and achieve endorsement deals between such celebrities and brands;
3)      Acorn will from time to time endeavor to source singers and other performers for certain live events organized by DEG;
4)      DEG will cooperate with Acorn to facilitate the growth and monetization in China of mutually agreed emerging artists from anywhere in the world, including but not limited to providing proper media resources to promote such artists;
5)      DEG will be one of Acorn's primary short form content distributors and will be responsible for securing the maximum number of media resources available to promote Acorn's content. Simultaneously, DEG will source commercial deals for such artists.
6)      Acorn will actively promote DEG's interactive communication in the culture circles of America and Japan and provide services and support for the overseas activities and expansion of DEG.
Robert Roche, Chairman and owner of Roche Enterprises, Ltd. (RE) and Chairman of Acorn notes: "As Chairman of Roche Enterprises, which has business interests spanning U.S., China, Japan, and elsewhere around the world, I am pleased to see this framework agreement in place. This partnership will provide tremendous opportunities to tap into RE's global network, and help Acorn present its capabilities not only in China, but also in Japan and the U.S. This powerful network sets Acorn apart from competitors operating with only a pure China platform, on one hand, and also allows Acorn to team up with a powerful Chinese conglomerate to support US businesses in China, on the other hand – providing a winning combination."
About Dragon Entertainment Group
Dragon Entertainment Group is a wholly-owned subsidiary of Shanghai Media Group, which manages and operates five specialty television channels and is also one of the largest content production company in China.
About Shanghai Media Group
One of the largest media groups in China, SMG's businesses span a wide array of content and distribution, online and offline media, including: radio and TV networks, signal transmission, newspapers and magazines, drama and film production and distribution, OTT and streaming, IPTV, online and console gaming, digital advertising, home shopping and e-commerce, financial data and information services, children's arts training, TV post-production services, live entertainment, tourism and cultural investments, etc.
About Acorn Entertainment
ATV Entertainment is a social media business that helps western sports and entertainment talent and a diverse range of brands develop a deep and meaningful impact in the Chinese market. ATV Entertainment provides a wide range of localized personal digital brand services, including social media and digital services for western talent and brands who seek to maximize their value in China. The company is a subsidiary of Acorn International.
About Acorn International, Inc.
Acorn International is a leading marketing and branding company in China, leveraging a twenty-year direct marketing history to monetize brand IP, content creation and distribution, and product sales, through digital media in China. Previously the leading TV infomercial company in China, Acorn today has three divisions support its growth: 1) Product Division, 2) Content Division, and 3) Influencer Management Division.
In the Product Division, Acorn sells product primarily through e-commerce channels in China, as well as through offline distribution and outbound marketing. In the Content Division, Acorn monetizes content. Specifically, in the Content Division, Acorn has redirected its direct marketing know-how to digital media in China, launching Acorn Streaming, which is primarily focused on live streaming and pre-recorded video content creation and distribution. In the Influencer Management Division, Acorn brings, through the creation of digital social content, leading U.S. celebrity talent and brands to China, representing their in-country digital presence. For more information visit: www.acorninternationalir.com.
Safe Harbor Statement                     
This news release contains forward-looking statements. These statements constitute "forward-looking" statements within the meaning of Section 21E of the Securities Exchange Act of 1934, as amended, and as defined in the U.S. Private Securities Litigation Reform Act of 1995. These forward-looking statements can be identified by terminology such as "anticipates," "believes," "estimates," "expects," "future," "going forward," "intends," "outlook," "plans," "target," "will," "potential," and similar statements. Such statements are based on management's current expectations and current market and operating conditions, and relate to events that involve known or unknown risks, uncertainties, and other factors, all of which are difficult to predict and many of which are beyond the Company's control, including the duration and intensity of the US-China trade war, which may cause the Company's actual results, performance, or achievements to differ materially from those in the forward-looking statements. Further information regarding these and other risks, uncertainties, or factors is included in the Company's filings with the U.S. Securities and Exchange Commission. The Company does not undertake any obligation to update any forward-looking statement as a result of new information, future events, or otherwise, except as required by law.
Source: Acorn International, Inc.