Indian state declines to issue further casino licenses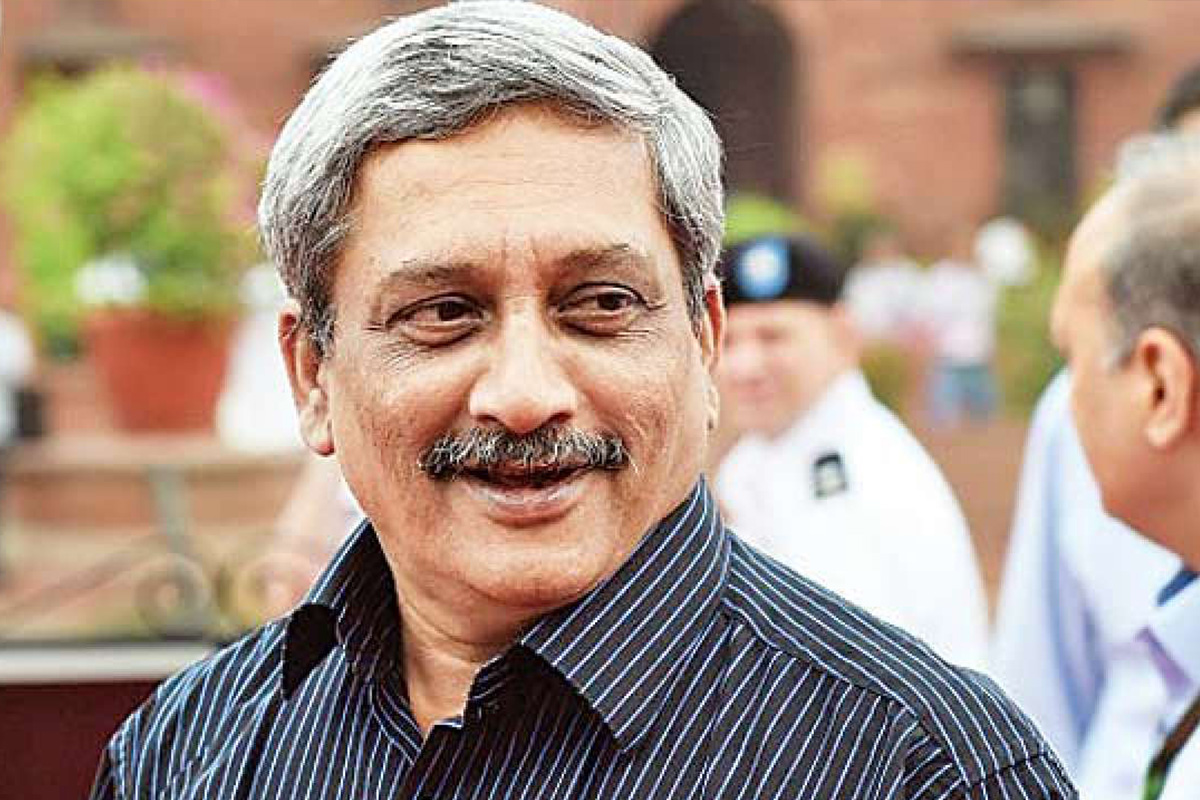 Reading Time:
2
minutes
Manohar Parrikar, the Chief Minister of the Indian state of Goa, has announced earlier there would not be more casino licenses issued in the state. This will hold for both land-based and off-shore casino license application. He also announced there would be a limit of five offshore gaming vessels and all would shift to land in the next three years.
Goa is one of few states in India that have legalised gambling, but gambling has continued to remain controversial for years now. Making the announcements in the state legislative assembly, Chief Minister Parrikar said that the state's gambling law which was enacted in 2012 would be changed in the next three months. He added that the government will use the powers allowed in the act to cap the number of casinos in a particular area.
In a statement Parrikar said,
We will use these powers capping the number of off shore casinos in Mandovi river to only five which are existing. The sixth casino will not be allowed. We will delete the clause that allows casino on vessel. The off shore casinos will be given an option to move to land in the special entertainment zone where Goans would be banned from entering.
Parrikar added that an offshore casino operator will need to move to land within the permitted time of three years to continue operations. He said that these offshore casinos would eventually be moved to a special entertainment zone within the state and that consultancy firm KPMG had been tasked with the responsibility of identifying the ideal location for the new special entertainment zone.
Parrikar further assured that the long-awaited appointment of a Gaming Commissioner would be done shortly and he who would act as a nodal officer for all matters pertaining to casinos in the state.
The main opposition party, the Indian National Congress, however, said that the promise to make changes to the law was yet another attempt by the government to fool people since it is a policy and hence cannot be enforced as law.
Goa Pradesh Congress Committee president Shantaram Naik stated that an amendment needs to be made in the Section 13A of the Goa Public Gambling Act, 1976 to define offshore casinos and remove loopholes.
The latest government announcements have come in the wake of fierce protests from opposition parties and the public after a newly-licensed sixth offshore gaming vessel MV Lucky 7 ran aground on the River Mandovi after crashing into a sandbank last week. The Coast Guard had to step in for evacuating a few injured crew members.
Source: legalgamblingandthelaw.com
Melco attains record-breaking 85 stars at 2019 Forbes Travel Guide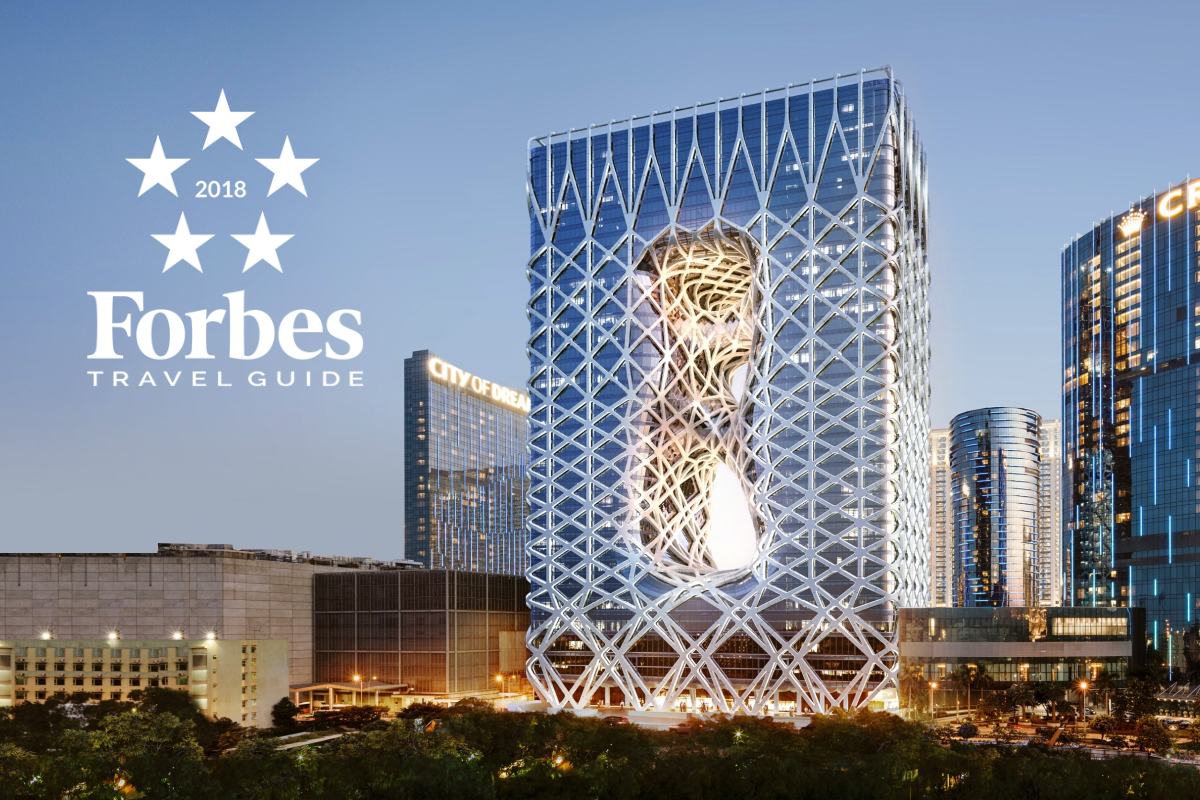 Reading Time:
3
minutes
Highest for any integrated resort operator in Macau & Asia with collective total of thirteen 5-star and five 4-star awards across all Melco properties
Melco Resorts & Entertainment Limited is pleased to announce that it has received a collective total of 85 stars across all its properties in the 2019 Forbes Travel Guide (FTG), including thirteen Five-Star awards and five Four-Star awards. This is the tenth consecutive year for Altira Macau to achieve the Forbes Travel Guide Five-Star recognition. Notably, Nuwa Macau at City of Dreams remains the first and only property in Asia to receive FTG Five-Star across its entire portfolio of hotel, spa and dining facilities; while Studio City is honored for the first time as a triple category FTG Five-Star property.
Mr. Lawrence Ho, Chairman and Chief Executive Officer of Melco Resorts & Entertainment said, "Attaining this level of recognition from Forbes Travel Guide has tremendous significance to us as a company, and to myself personally. We are delighted to see every property at Melco's integrated resorts being awarded with the most prestigious FTG Five-Star recognition. Forbes Travel Guide Star Awards hold as much relevance to our team members as they do to our guests, and is ongoing proof of Melco's commitment to excellence and relentless enthusiasm for creating exceptional and memorable experiences. I would like to express my deepest appreciation to every one of our hospitality professionals for their hard work dedicated to making Melco Asia's leading integrated resort operator."
Melco's properties to be awarded Forbes Travel Guide 2019 distinctions are as follows:
Melco 2019 Forbes Travel Guide Five-Star Ratings





Hotels

Nuwa, City of Dreams

Star Tower, Studio City

Altira Macau

Nuwa, City of Dreams Manila

Restaurants

Jade Dragon, Nuwa, City of Dreams

The Tasting Room, Nuwa, City of Dreams

Shinji by Kanesaka, Nuwa, City of Dreams

Pearl Dragon, Studio City

Aurora, Altira Macau

Tenmasa, Altira Macau

Spas

Nuwa Spa, City of Dreams

Zensa Spa, Studio City

Altira Spa





Melco 2019 Forbes Travel Guide Four-Star Ratings





Hotels

Grand Hyatt Macau

Hyatt Regency Manila

Nobu Hotel Manila

Restaurants

Ying, Altira Macau

Spas

NUWA Spa City of Dreams Manila
Forbes Travel Guide is the global authority on luxury travel. The guide's independent rating system for luxury hotels, restaurants and spas is recognized and well-respected as a premium ranking in the travel and hospitality industry.
About Melco Resorts & Entertainment Limited:
The Company, with its American depositary shares listed on the NASDAQ Global Select Market (NASDAQ: MLCO), is a developer, owner and operator of casino gaming and entertainment casino resort facilities in Asia. The Company currently operates Altira Macau (www.altiramacau.com), a casino hotel located at Taipa, Macau and City of Dreams (www.cityofdreamsmacau.com), an integrated urban casino resort located in Cotai, Macau. Its business also includes the Mocha Clubs (www.mochaclubs.com), which comprise the largest non-casino based operations of electronic gaming machines in Macau. The Company also majority owns and operates Studio City (www.studiocity-macau.com), a cinematically-themed integrated entertainment, retail and gaming resort in Cotai, Macau. In the Philippines, a Philippine subsidiary of the Company currently operates and manages City of Dreams Manila (www.cityofdreams.com.ph), a casino, hotel, retail and entertainment integrated resort in the Entertainment City complex in Manila. For more information about the Company, please visit www.melco-resorts.com.
The Company is strongly supported by its single largest shareholder, Melco International Development Limited, a company listed on the Main Board of The Stock Exchange of Hong Kong Limited and is substantially owned and led by Mr. Lawrence Ho, who is the Chairman, Executive Director and Chief Executive Officer of the Company.
About Forbes Travel Guide:
Forbes Travel Guide is the only independent, global rating system for luxury hotels, restaurants and spas. Started as Mobil Travel Guide in 1958, the company created the first Five-Star rating system in the United States. Today, Forbes Travel Guide's incognito inspectors travel the world, evaluating properties based on up to 900 rigorous, objective standards. The company's annual Star Ratings, reviews and daily travel stories help discerning travelers select the world's best luxury experiences.
Source: Melco Resorts & Entertainment Limited
MGM targets Osaka for its Japanese IR initiation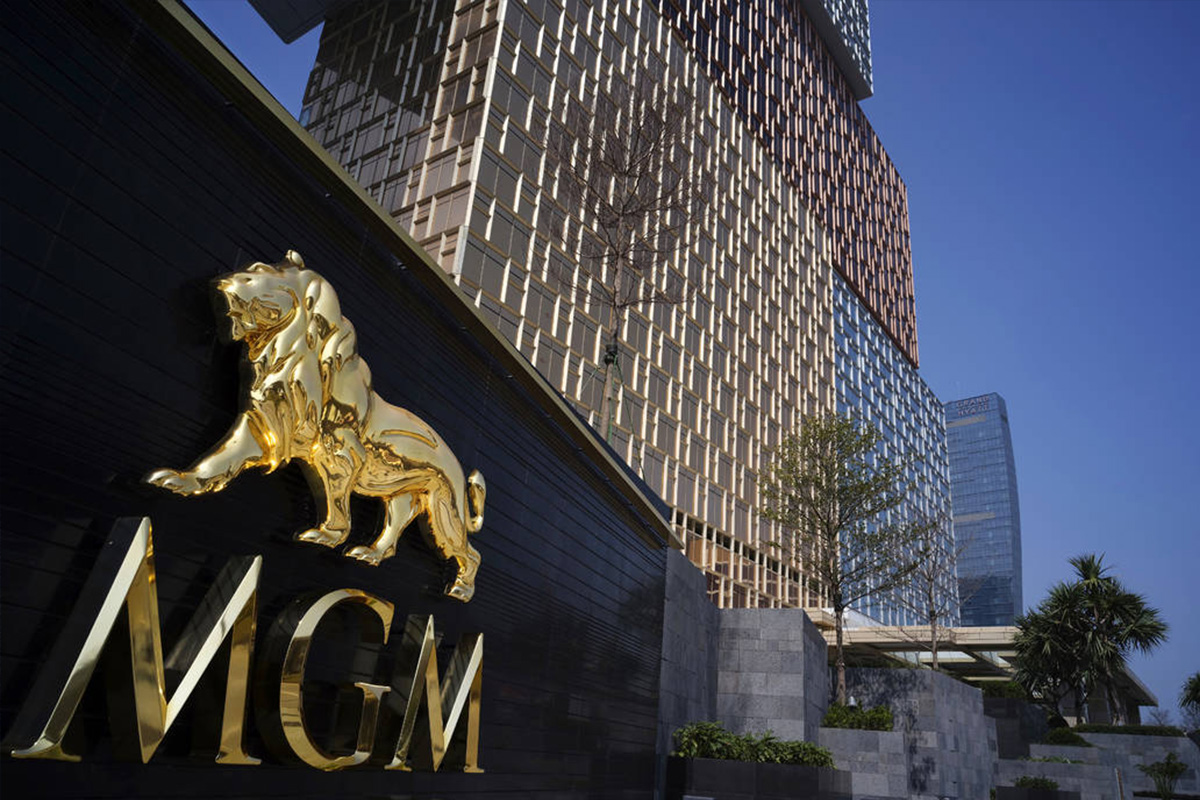 Reading Time:
1
minute
MGM Resorts International is focusing on Osaka prefecture of opening a casino in Japan. The Japanese government, which is finalizing the details for the implementation of the landmark Integrated Resort (IR) bill, has not disclosed the location chosen for the IR facilities. Earlier, the government had made it clear that there would be three locations in the country.
Osaka is one of the top candidates to be selected. That's perhaps why MGM Resorts International has decided to set potential development in the city as a key target for their business.
During the full-year earnings call last week, company Chairman and Chief Executive James Murren highlighted the importance of the Japanese market.
"We just recently opened up an office in Osaka. We've committed now to the mayor and to the governor of Osaka," he told financial analysts and added: "MGM has adopted an Osaka-first strategy. We are focusing our considerable resources on Osaka."
According to Mr. Murren, the company expects an operator to be picked by Osaka in 2020, just before going to the central government.
"We think Osaka will be one of the three concessions that will likely be granted, but we know the central government has to select Osaka and its operator. That probably happens maybe 12, 18 months after Osaka itself picks its operator," Murren stated. "Osaka's goal is to have an IR opened by 2025. That's when the World Expo is in Osaka."
Kevin Clayton announces departure from Galaxy Entertainment Group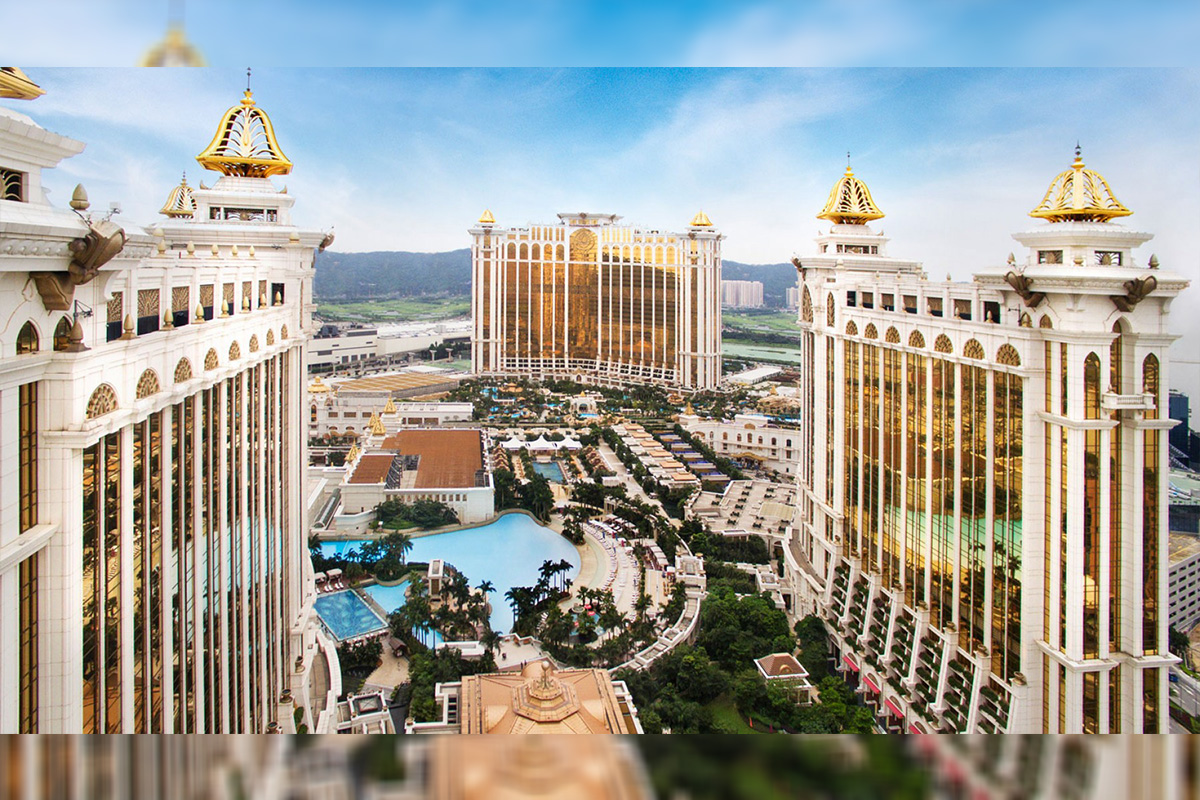 Reading Time:
1
minute
Kevin Clayton, the Chief Marketing Officer, of Galaxy Entertainment Group (GEG) has announced that he is going to leave the the company with immediate effect. Thursday 21 February 2019 will be his final day with company.
His abrupt exit marks the end of a seven-year tenure with GEG over two stints, having originally served as Principal – Strategic Marketing between 2007 and 2009 before returning to take on his current role as CMO in 2014.
"I'm leaving GEG after an incredibly enjoyable seven years with a great company," Clayton said. "I have loved my time at GEG but I'm now looking for a fresh challenge and the time is also right for GEG.
"I am really proud of what has been achieved during my second stint with Galaxy which includes successful Galaxy Phase II and Broadway Macau launches, significant expansion of the Galaxy Privilege Club, a much larger and stronger brand footprint in China, establishing new service standards for premium customers, Galaxy Macau becoming the #1 integrated resort in the World by revenue and StarWorld also enter the top 10 gaming destinations in the world by revenue.
"Over the next few months there will be some quality time with the family and some travel."
GEG also confirmed that Clayton would depart due to "personal reasons".
Buddy Lam, SVP of Public Relations, added, "Mr Clayton led a centralized Marketing Services team that supported yet another major milestone in the company's history – the successful opening of Galaxy Macau Phase 2 and Broadway Macau.
"Through various marketing initiatives, programs and campaigns, Kevin's active partnerships with business unit leaders over the years have helped to drive customer acquisition and revenue and further strengthened GEG's 'World Class, Asian Heart' brand in the market."