Exclusive Interview with Matthew Stafford, CEO at BlockChain Innovations Corp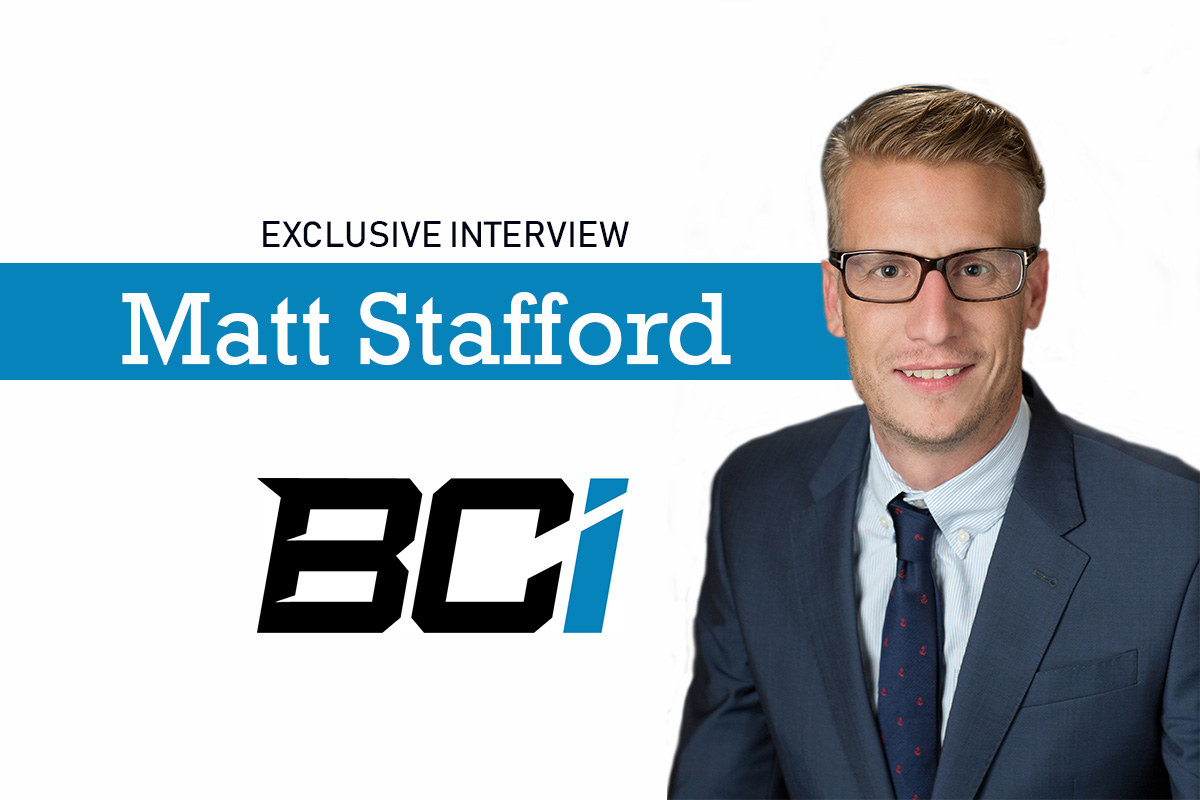 Reading Time:
4
minutes
It is my great pleasure to bring to you my latest interview. This week we once again focus on the role of blockchain in the gambling industry as it still is a trending topic. And what better way to get a glimpse into the vertical, then asking the experts of the industry. Matthew Stafford has been appointed as CEO of BlockChain Innovations Corp. this April and he has since than given speech at many industry events. It is high time we got the chance to pick his brain in our unique style. See below our interview with Matthew.
Let's start with a few words about yourself. Our readers love to hear top-class professionals describing themselves.
Matthew: Thank you for a very kind introduction. I've spent 10 years in regulated gaming and public markets as an attorney, most recently with Scientific Games and NYX Gaming Group where I helped take that company public in Toronto in 2014 through its acquisition of Openbet Technologies Limited; the world's largest sportsbook platform provider in 2016. I've had the opportunity to work with hundreds of gaming clients both brick-and-mortar and in the digital space, as well as payment providers, data and compliance vendors and the multitude of gaming software platforms around the world.
You took over as CEO of Blockchain Innovations Corp (BCI) about four months back. What are your early reflections on the job?
Matthew: It's a very exciting and busy time. We are bringing a disruptive technology to two markets – both the commercial gaming industry for operators and the public market in Toronto for investors.
There is a lot of interest in both sectors around the technology and what it can do. In the capital markets, it's about building blockchain companies as a value-added segment that gives depth to cryptocurrencies beyond price speculation and mining. For the gaming industry, it's about building a modern gaming and payment platform that is compatible with conventional technologies so that our operator clients can offer blockchain wagering now and be poised for the future.
You studied law and started your career as a legal intern. How does your legal background help in your functioning as the CEO of BCI, especially as cryptocurrencies and other blockchain financial solutions are still viewed with suspicion by the regulators in several countries. 
Matthew: I was fortunate enough to work in gaming – at leading slot manufacturer Aruze Gaming America, Inc. – before graduating law school. As the Assistant General Counsel there, I obtained over 150 gaming licenses for the company worldwide and won approval for hundreds of devices. I also oversaw regulatory compliance at NYX and that foundation provided me with the ability to navigate complex regulatory issues, just like the treatment of crypto and blockchain with regulators. A working partnership and understanding of the regulatory schemes behind those agencies is crucial in terms of finding a viable solution for the industry in any circumstance.
What is important to note regarding uncertainties around crypto and blockchain is that, although perhaps skeptical, regulators are addressing the issue. There is positive movement towards adoption; the regulation/licensing frameworks that are being considered are being conducted by many jurisdictions and the outcome is to find that balance of providing the industry with competitive technology while meeting the regulatory objectives within a particular jurisdiction.
Can you tell us more about BCI's soon to launch cryptocurrency wallet, Pebwallet, and its PebbleShare tipbot?
Matthew: Pebwallet.com is our fully-functional cryptocurrency wallet for users to manage and exchange multiple cryptocurrencies for smart-contract coins. They can also buy, sell, and exchange wagers via our PebbleShare tipbot. The wallet communicates to any existing operator's PAM via an API and, in addition to standard transaction accounting and reporting, operators may permit wagering between players using pay-as you-go cryptocurrency where no money is on deposit as well as players with fiat currency on deposit, in their existing operator account.
Once activated, users with popular cryptocurrencies such as Bitcoin and Ethereum may then exchange those coins for PebbleCoin and begin placing smart-contract wagers. PebbleCoin, the gaming-by-design crypto-currency BCI's technology utilizes, is one of the first cryptocurrencies to use smart contracts and trade them as freely as coins.
BCI claims that its blockchain social betting solution has something unique and innovative that the competitors, especially Bitcoin and Ethereum, do not have: basically, BCI's solution does not have a lag in provable transaction confirmation. Could you explain about its practical real-time implications?
Matthew: BCI has provably instant confirmation of transactions, or bets integrated within its technology and our cryptocurrency PebbleCoin. The confirmation time for Bitcoin is 1 hour and Ethereum is 180 seconds. The implication of that 180 seconds to 1 hour is that live wagering environments are not possible with Bitcoin or Ethereum since there is an ability for one side to "roll-back" the transaction on the blockchain. If this were the case, users could cancel bets when the line prices move against their position – that's not feasible in a betting market.
These are good times to be a betting solution provider in the USA, as the US supreme court has repealed PSPA, which would inevitably lead to the legalization of sports betting in many US states. How do you see the prospects for BCI?
Matthew: We see a lot of opportunity for operators to be "born on the blockchain", that is to have a blockchain wagering offering for their players as their sole platform or a complementary offering to their player base. With the 6-3 United States Supreme Court decision striking down a 1992 law prohibiting such sports betting outside of Nevada, and the American Gaming Association estimating there is over $250 billion wagered annually in the US, it is a promising time for the sector.
Those figures mean that the demand for suppliers in the US will exceed the capabilities of conventional platform providers. We anticipate operators that want to be live when authorized by their state will look to blockchain as a modern technology that is able to offer a full solution for their sports wagering operations. Along those lines, because of the near-zero cost to operate our system, Tribes and state sports lotteries stand to gain the most from a blockchain solution since those savings go directly back to the taxpayer or tribal entities managing gaming operations for the tribe.
About BlockChain Innovations Corp.
Blockchain Innovations is headquartered in Las Vegas. The company designs and develops market ready blockchain technology for public and private real-money wagering and peer-to-peer gaming companies across the globe.
The company's blockchain technology consists of a fully functional crypto-currency wallet, a tipbot – PebbleGo for easily sending and receiving smart contracts, and its smart contracts platform – the ideal wagering eco-system for instant confirmation, where contracts are tradeable, divisible, transferable and new wagering not available in traditional retail or online markets.
The company's technology is built around PebbleCoin, a gambling-by-design cryptocurrency that has been mined since 2015. Pebblecoin's unique features make it the only crypto-currency that can facilitate real-time wagering.
For more details visit www.blockchaininnovations.info
Bitcasino.io enters purple patch with new website design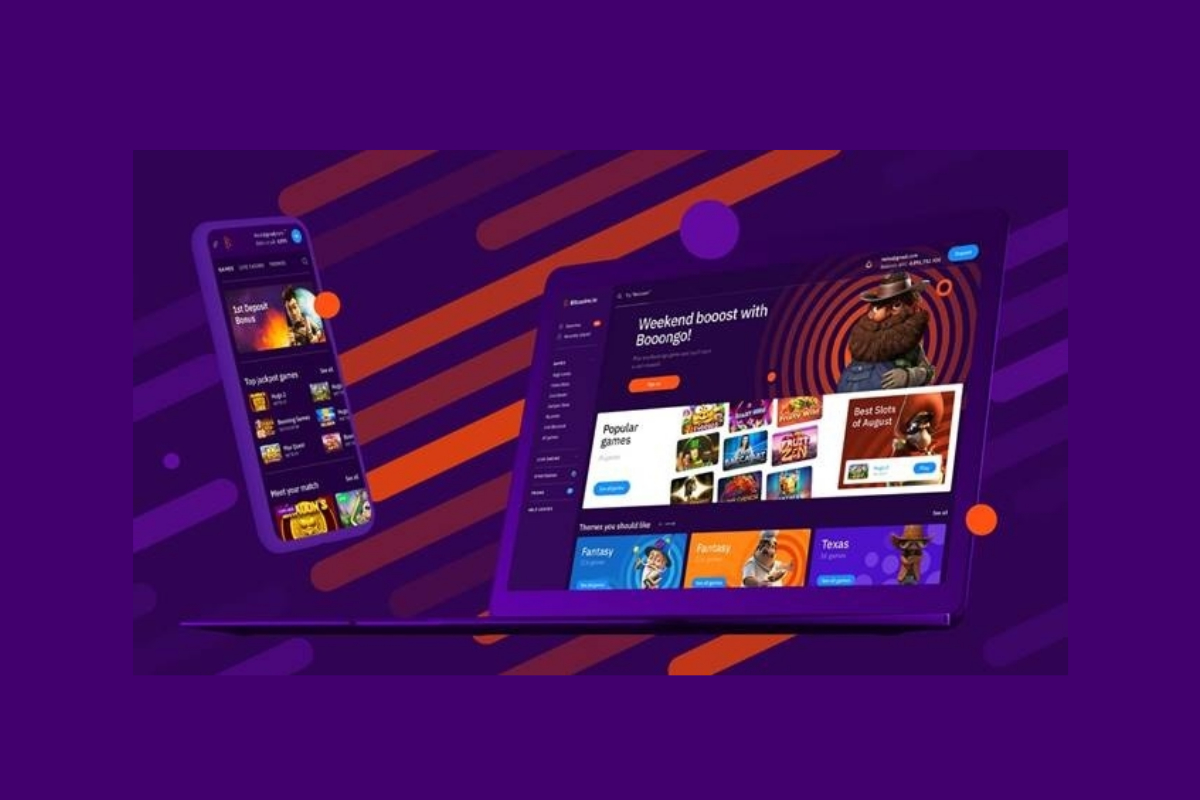 Reading Time:
2
minutes
'Purple mode' skin instantly developed and launched following player feedback
Bitcasino.io, the leading licensed Bitcoin casino operated by the Coingaming Group, has responded to customer feedback by adding a new purple mode for players who want an extra splash of colour during their gaming experience.
The newly-designed skin is the direct result of user feedback, with some customers reaching out to the pioneering Bitcoin casino saying they missed the iconic Bitcasino.io purple following the site's relaunch at the beginning of December.
While the new, cleanly produced white website is proving extremely popular with new and existing players, Bitcasino.io's commitment to putting the customer at the 'centre of the universe' led it to add new colour schemes. As well as purple, a brand new 'dark' mode is set to follow early next year.
Pavel Navolochko, Head of Design, Bitcasino.io said: "Our players have been really impressed with the new website, but when they told us they missed the classic purple look, we knew there was still work to be done.
"We pride ourselves on reacting quickly to feedback from our customers and rolling out the new purple Bitcasino.io mode just weeks after we received the first comments underlines this commitment.
"We will continue to place our customers at the heart of our development process and look forward to using future feedback to drive forward innovation."
Bitcasino.io re-launched its website to offer players the fastest and most user-friendly casino experience on the market in early December. The new site boasts and array of innovative new features as well as load speeds of up to eight times faster than its competitors.
About Bitcasino:
Founded in 2014, as part of the Coingaming Group, Bitcasino is a leading bitcoin-led casino operator.
Bitcasino has an expansive, quality casino product featuring more than 1,400 games, including slots, table games and live dealer casinos from some of the industry's leading suppliers. These are hosted on its proprietary platform, developed by leading designers and software engineers to create the ultimate user experience for players.
Bitcasino prides itself on its enjoyable and trustworthy casino and gaming service, with withdrawal times of around 1.5 minutes among the fastest in the industry and cutting-edge security measures in place.
Cryptocurrency: Top 8 Women In Cryptocurrency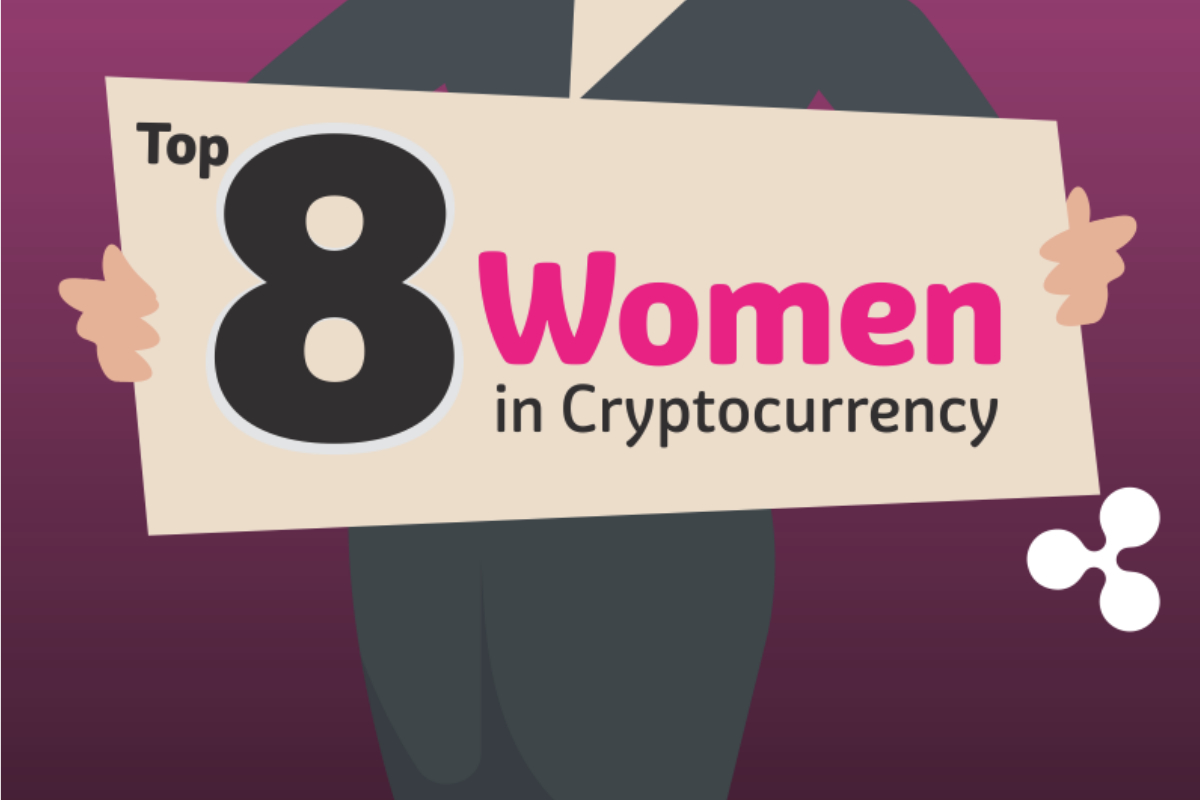 Reading Time:
2
minutes
With the dramatic rise in the bitcoin price, the word cryptocurrency has now become ubiquitous with masses. Now everybody who gets introduced to this marvel wants to learn more about it. When we think about any kind of currencies, the main area of concern remains the security.
Hence in case of cryptocurrencies, security has been given the paramount importance through the use of cryptography. Before understanding cryptocurrencies, you should first understand the concept of general currency itself. Money as the way we know i.e.
Cash, is simply a token we use to exchange goods and services. The piece of paper we carry in our wallets doesn't have any inherent value. It gets its value from the fact that we people believe it to possess value.
In present times, the need for any physical token has reduced drastically and the focus has clearly shifted to virtual currencies. Like traditional currencies, cryptocurrencies too are digital currency except some crucial differences among the two like the widespread use of internet.
Let's check out how cryptocurrencies are different from traditional currencies. First of all they are not issued by any government. They are created and controlled by computer programming and super specialized algorithms.
The users themselves along with their combined computing power execute all the aspects of the transactions pertaining to a particular cryptocurrency. No banks or intermediaries are needed for maintaining records or for processing the transaction.
This system, where the transactions are directly carried out by and among the users and the sophisticated computing machines is known as blockchain. The transaction happening over a blockchain is termed as 'peer to peer' transaction.
The second major difference between cryptocurrencies and conventional currencies is that the total amount of a particular cryptocurrency that can ever be in circulation is limited. Hence we see that conventional currencies work on inflationary model while cryptocurrencies has been designed to work on a deflationary model.
Women In Cryptocurrency: Top 8 Women In Cryptocurrency
Check out the following infographic on Top 8 women in Cryptocurrency, its all about the most popular Crypto women and their achievements to this industry. 
This infographic was developed by MrBTC.org, please go through it and let us know your thoughts.
Bitcoin Dice: A Dice Game Revolution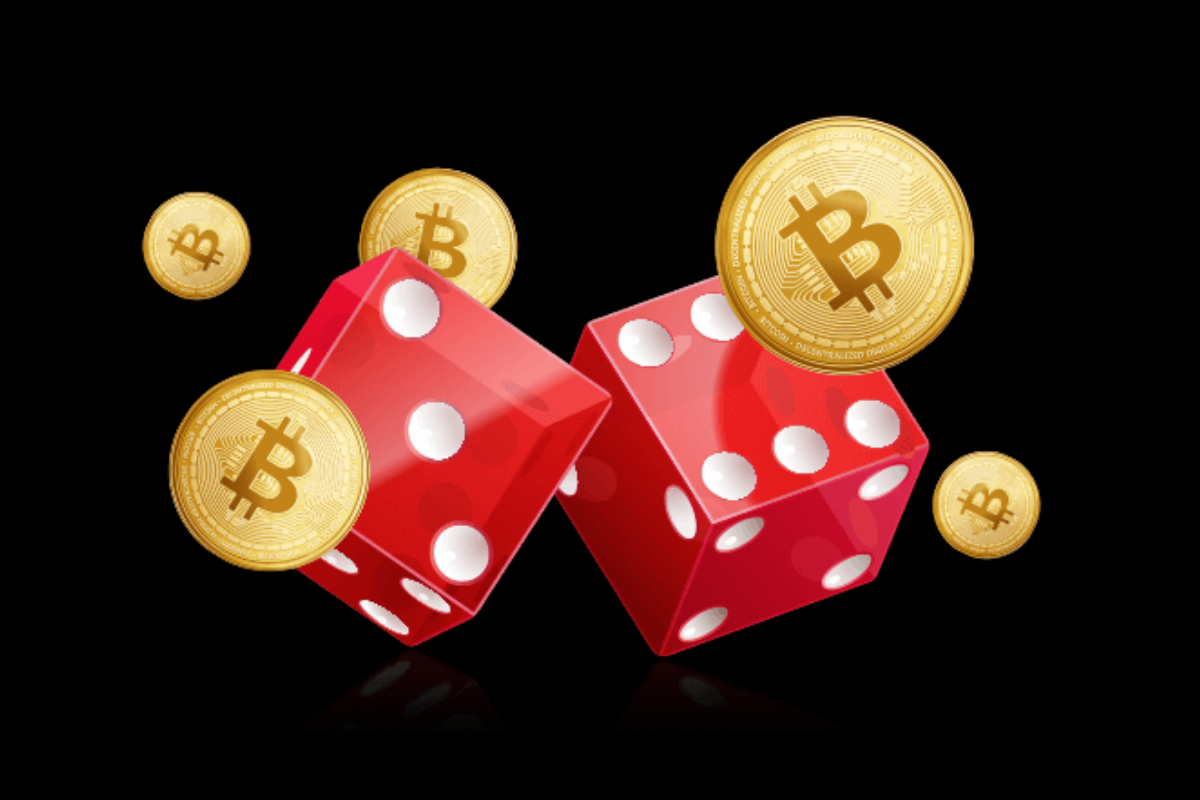 Reading Time:
2
minutes
Bitcoin dice games are probably the most popular Bitcoin powered casino games in existence at the moment. Bitcoin dice was first invented by one of the first Bitcoin casinos to appear, SatoshiDICE.
Bitcoin dice is a very innovative and exciting game, that cryptocurrency gamblers are enjoying playing at the moment. There are thousands of different combinations which can appear whilst playing Bitcoin dice, whereas traditional dice games only feature six numbers to choose from and is not played based on blockchain, like Bitcoin Dice is. Still the probability of dice rolls in a classic dice game applies to all dice related games, including bitcoin dice games. Dice games have always been popular in many forms, so it is no surprise Bitcoin versions of the games are making waves.
This fantastic cryptocurrency game is very simple to play and that is partly what makes it so attractive. It has an easy to understand layout and learning how to play the game is not difficult at all. These dice games have a low house edge, that usually stands at around 1-2%. Rolls are very quick, and the player receives instant feedback. The sites that let you play these games enable the player to choose a precise win percentage and then they have a variable reward, another reason they have become so popular. It is the most simple, raw form of gambling you will find, you pick a number and place your bet.
There are many different strategies that Bitcoin dice players can choose to implement, many similar to traditional forms of gambling strategies. A common bitcoin gambling strategy is the well know Martingale strategy. This involves betting on something that will double your bet, then if it loses simply doubling your stake on your next bet, then if you win go back to your original wager amount and if you lose then double it again. The plan seems simple; however, it often bankrupts players as even if you have just lost 10 times in a row, your chance of winning the next time doesn't actually increase, it's exactly the same every single time and you can end up risking hundreds or thousands of dollars to win one dollar back.
Another well-known method is the Paroli system, which actually increases the stake when a win occurs. This is used by some Bitcoin players on popular sites such as PrimeDice. You would double your wager after a win, reset after a loss and reset after 3 wins. There are many other gambling strategies that can be used, that should be researched before using and the player should understand the risks.
Cryptocurrency betting is becoming a big deal and has actually earned more than 3.7 million Bitcoin in just 3 years. This year saw a massive win on popular site Cloudbet of 160 Bitcoin, which is around $255,000. Furthermore, there are some who estimate profits from established bitcoin sites to be in excess of $19.3m.
Bitcoin dice is becoming increasingly popular and can be played on many sites now such as top ones like Betchain, SatoshiDice, bitStarz and Cloudbet.