Increasing Millennial Presence in the Marketplace is Driving the Digital Payment Market Growth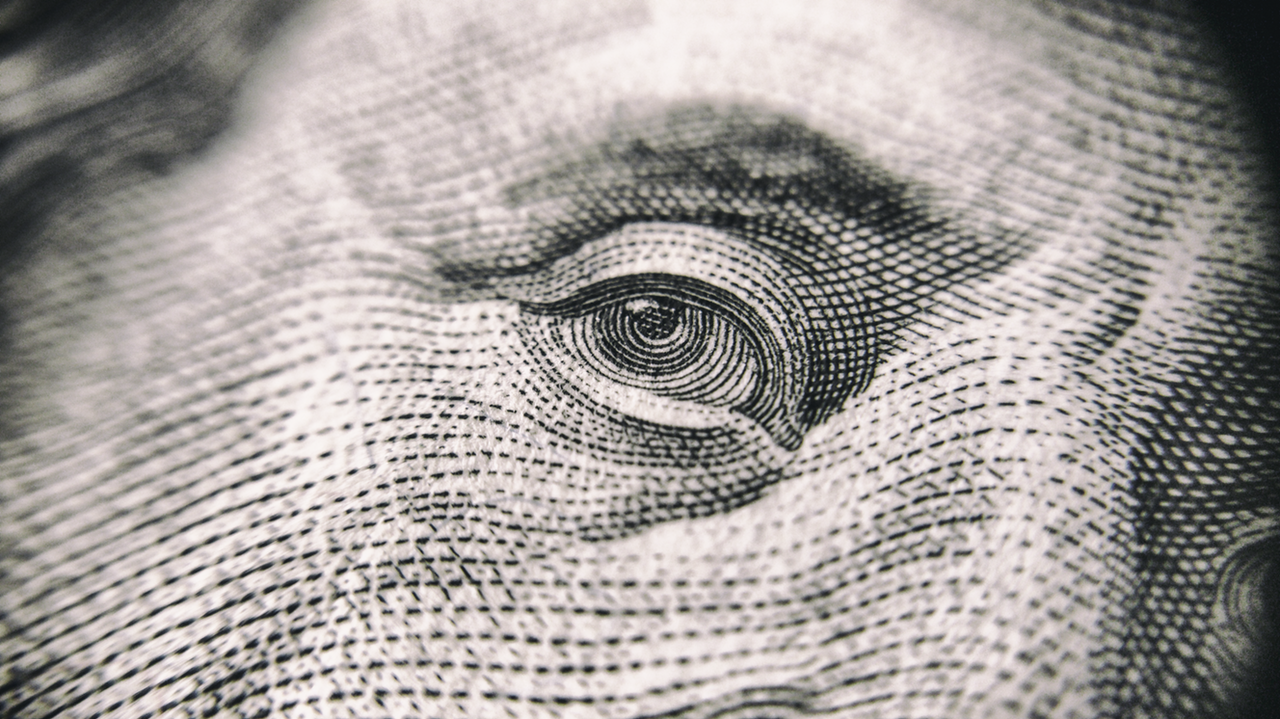 Reading Time:
5
minutes
Payments by cash are slowly fading as the emergence of digital, or cashless payment options, are quickly being adopted by consumers. Industry leaders are heavily investing into digital payments because of their convenience and technology-supported infrastructure. Consumers can easily make payments on their mobile devices at anytime and anywhere. With the growth of the market, consumers now have many payment solutions to choose from, whether its bank cards, net banking, e-wallets or mobile in-store applications. Digital payments are also much more secure, especially now that tech companies are building software to improve security. According to data compiled by Mordor Intelligence, the global digital payments market was valued at USD 2.89 Trillion in 2017 and is expected to reach USD 6.49 Trillion by 2023. Additionally, the market is projected to grow at a CAGR of 13.7% during the forecast period from 2018 to 2023. The market is also being accelerated by the increasing adoption of mobile smart devices that support digital payment platforms, which is primarily being driven by millennials. Glance Technologies Inc. (OTC: GLNNF), PayPal Holdings, Inc. (NASDAQ: PYPL), Total System Services, Inc. (NYSE: TSS), Fiserv, Inc. (NASDAQ: FISV), Worldpay, Inc. (NYSE: WP)
Millennials currently account for approximately 27% of the global population. Technology is heavily integrated into their lives, as nearly 90% of millennials own or use a smartphone on a day-to-day basis. The group is identified to be heavily influenced by technology, while their buying habits are driven by instant gratification that smartphones, the internet and other modern conveniences provide. "What remains key is consumer choice. Smartphones have democratized how companies innovate and placed the consumer back at the heart of the development process. People want a frictionless experience, taking the path of least resistance, just as long as they can remain secure," said Bill Gajda, Global Head, Innovation & Strategic Partnerships at Visa. "Millennials will continue to drive mobile money management and payments. More than nine in ten (91%) predict that they will be using their mobile devices for financial purposes in three years' time, far above the national average of 72%."
Glance Technologies Inc. (OTCQB: GLNNF) is also listed on the Canadian Securities Exchange under the ticker (CSE: GET). Earlier last week, the Company announced that, "it has entered into a strategic alliance and referral agreement with Merchant Advance Capital Limited Partnership ("Merchant Advance Capital"). Merchant Advance Capital provides funding to small and medium-sized businesses by purchasing a specified percentage of future receivables.
David Gens, CEO of Merchant Advance Capital commented: 'We are proud to be partnering with Glance, a company that shares our values of innovation and use of technology in providing financial services. Together, we can provide Canada's most convenient financing solutions.'
Under the terms of the Strategic Alliance Agreement, Glance and Merchant Advance Capital will collaboratively market and promote each other's businesses through their respective marketing and sales channels. Under the terms of the Referral Agreement, Glance will be paid a fee for each transaction that Merchant Advance Capital closes from a Glance generated lead.
A significant emerging sector of the economy is made up of freelancers and small businesses. Glance recently launched its Glance PayMe mobile POS solution providing freelancers and small businesses with a secure, low-fee processing solution without long delays in getting paid. Small businesses often have difficulty obtaining funding from traditional banks. Through this new partnership, small businesses operating on the Glance platforms may now be eligible to receive financing in as little as one to three business days.
Desmond Griffin, CEO of Glance commented: 'We see Merchant Advance Capital as the perfect partner for our new Glance PayMe application. We are impressed by their innovative approach to financing small business, the application of technology to their approval and risk management processes and ability to quickly approve an application. We think their product is an excellent solution that can help our Glance merchants overcome seasonality challenges and expand and grow their businesses.'
Merchant Advance Capital is a national financial services company working with small and medium-sized businesses throughout Canada."
PayPal Holdings, Inc. (NASDAQ: PYPL), fueled by a fundamental belief that having access to financial services creates opportunity, is committed to democratizing financial services and empowering people and businesses to join and thrive in the global economy. PayPal Holdings, Inc. recently announced that it has completed its acquisition of Hyperwallet for approximately USD 400 Million. This transaction will strengthen PayPal's payout capabilities and enhance PayPal's ability to provide an integrated suite of payment solutions to ecommerce platforms and marketplaces around the world. Ecommerce platforms and marketplaces have been focused on creating frictionless experiences for sellers to accept payments from buyers – an area where PayPal and Braintree have really innovated, powering many of the world's largest and most noteworthy marketplaces," said Bill Ready, Chief Operating Officer, PayPal. "We look forward to working with Brent and the Hyperwallet team to strengthen our platform with advanced payout capabilities as we build on our aspiration to serve the digital economy with a full operating system for commerce."
Total System Services, Inc. (NYSE: TSS) is a leading global payments provider, offering seamless, secure and innovative solutions across the payments spectrum – for issuers, merchants and consumers. TSYS recently announced that it had signed a long-term contract extension with Regions Bank to continue providing processing services for the bank's consumer and small business credit card portfolios. As part of the new agreement, TSYS will also begin providing processing services for Regions' commercial credit card portfolio, and will support the bank's commercial ePayables offering through TSYS' Virtual Payment Precept (VPP) platform – a strategic virtual card payables solution for B2B payments. TSYS' VPP enables the generation of secure, virtual, single-use account information in real-time with more control over account and transaction parameters. It reduces risk, improves operational efficiency and makes it easier for both accounts payable and accounts receivable to reconcile transactions. Virtual cards replace primary account numbers on physical purchasing cards, making them a flexible, secure payment method that allows businesses to place strict limits around what each virtual account number can be used for when making a purchase. "We have worked with TSYS for many years and are very familiar with the company's commitment to innovation and customer service, as we expand our relationship into the commercial card business," said Brett Couch, Head of Regions Procurement and Corporate Real Estate. "We're excited to have new opportunities to grow that part of our business using TSYS' proven payables platform and drawing on their experience in the commercial card market."
Fiserv, Inc. (NASDAQ: FISV) enables clients worldwide to create and deliver financial services experiences in step with the way people live and work today. Fiserv, Inc. and QuotePro recently announced that they are facilitating faster, next-day availability of funds and helping mitigate security concerns for businesses that accept payments in cash. QuotePro Kiosks are the latest generation of self-service machines that can provide a complete cashiering solution to businesses that accept payments via cash, check, credit and debit card. QuotePro data from more than 100 kiosks at businesses ranging from auto dealers to utilities and insurance companies, shows that when given a choice between cash, check, credit and debit card, 70% of consumers paying at these kiosks are choosing cash. "For many retail businesses, cash is the dominant form of payment and innovations in self-service and technology help reduce the burden of managing cash payments," said Pat Korb, President, Financial & Risk Management Solutions, Fiserv. "Faster access to funds, reduced overhead and enhanced security are key benefits for businesses, and consumers appreciate the flexibility and convenience to pay in the way they prefer."
Worldpay, Inc. (NYSE: WP) is a leading payments technology company with unique capability to power global omni-commerce. Worldpay, Inc. and Paysafe Group recently announced a new strategic partnership, with sights set on establishing an industry-leading standard in iGaming and Sports Betting digital payments acceptance and security in the United States (U.S.). The partnership will enable seamless transactions, reduce operating costs and allow universal payment acceptance, leveraging Worldpay's deep sector expertise and optimized credit card processing, fast-fund payouts, and a range of treasury and payment solutions – alongside Paysafe's proven online gambling and gaming digital payment options, including its popular NETELLER digital wallet and paysafecard, its award-winning online cash solution. "As a leading payments provider for iGaming companies, state lotteries and land-based casinos, Worldpay is excited about the enhancements this partnership will bring when it comes to maximizing payment acceptance, enabling new digital wallets, as well as minimizing fraud risk and lowering cost," said Shane Happach, EVP, Head of Global Enterprise eCommerce for Worldpay. "Our combined strengths and capabilities will simplify payments for gaming operators, while also continuing to show our attentiveness to responsible gaming and our mission to protect the integrity of every transaction."
Source: FinancialBuzz.com 

Spearhead Studios becomes new Fusion™ partner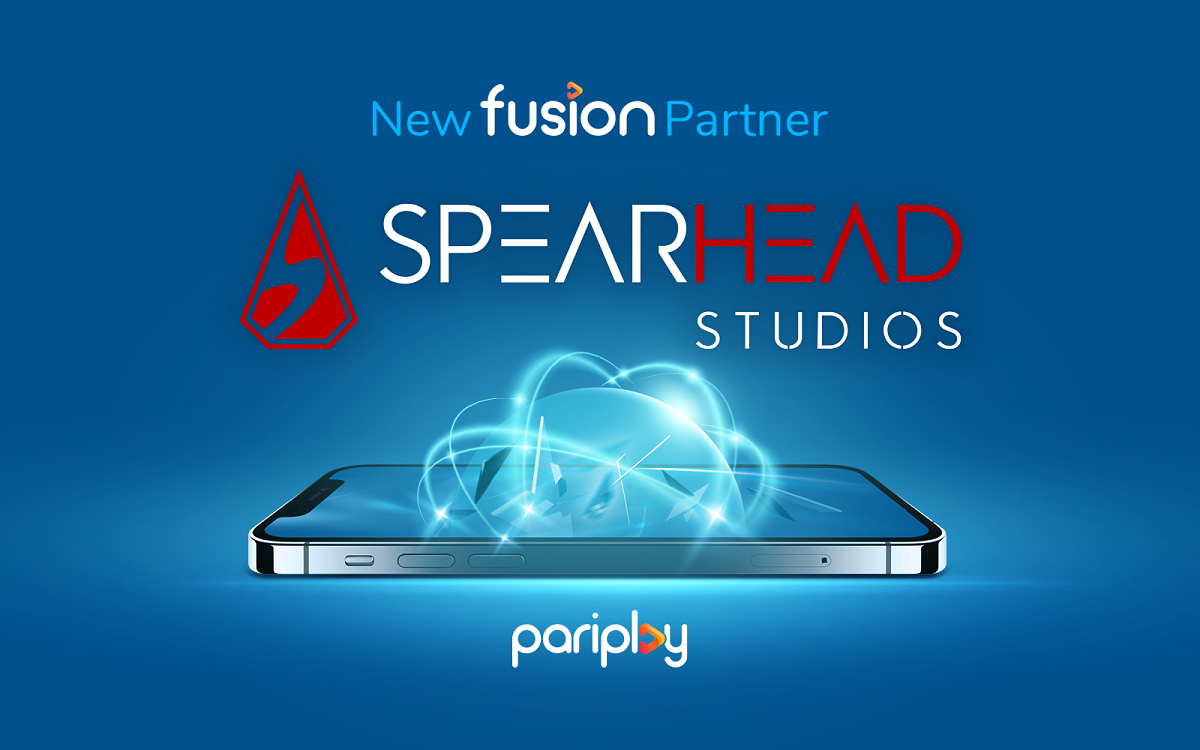 Reading Time:
< 1
minute
Aspire Global's Pariplay Ltd, the leading aggregator and content provider, has taken content from Spearhead Studios live on its Fusion™ platform.
Games produced by Spearhead Studios, the gaming development company of EveryMatrix, are currently being rolled out in regulated markets worldwide through Fusion™, Pariplay's innovative solution.
Spearhead Studios develops high-quality video slots, table games and other online real-money games, with a strong focus on localised and data-driven production. Its content is currently live with over 100 online casino operators in 14 markets across Europe, Latin America, and soon the U.S.
Pariplay's Fusion™ aggregation platform incorporates a suite of back-office conversion and retention tools that enhance player value, while featuring thousands of titles from the industry's leading games developers.
The Spearhead Studios content deal is the latest in a string of new partnerships as Pariplay furthers its growth in regulated markets globally.
Callum Harris, Director of Partnerships at Pariplay, said: "Spearhead Studios has carved out a deserved reputation for delivering slick content that is very carefully designed to appeal to local audiences.
"The addition of this innovative studio's product portfolio on Fusion™ is the latest step within our mission to offer players a wide variety of content that appeals to a range of demographics in markets around the world."
Mathias Larsson, Managing Director of Spearhead Studios, said: "By integrating with Pariplay's aggregation platform, we are able to reach a significantly larger range of operators in regulated markets globally.
"We believe our content hits the sweet spot in terms of giving players in local markets experiences that resonate with them. We look forward to a long and successful partnership, characterised by mutual growth."
Gaming Americas Weekly Roundup – January 17-23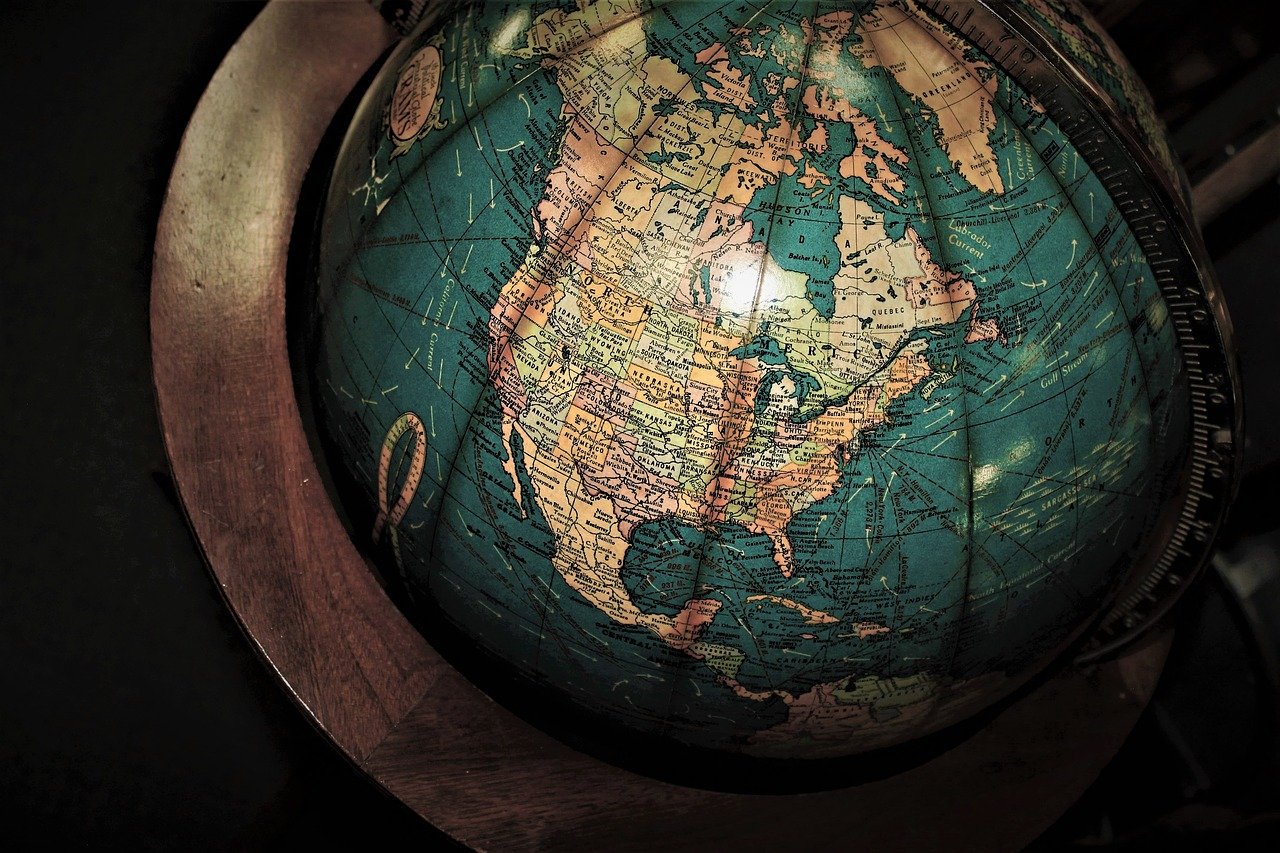 Reading Time:
2
minutes
Welcome to our weekly roundup of American gambling news again! Here, we are going through the weekly highlights of the American gambling industry which include the latest news, new partnerships and new appointments. Read on and get updated.
Latest News
United Esports and the DFINITY Foundation have announced that independent game developers now have the opportunity to bring their dream game to life by applying to the first-ever game development competition series, with a $10 million prize pool, Achievement Unblocked. The revolutionary new series will be hosted by award-winning esports commentator Mitch "UberShouts" Leslie and is set to premiere in late 2022.
Alberta Gaming, Liquor & Cannabis (AGLC) is improving access to its Self-Exclusion Programme. As of January 10, patrons who wish to enroll or renew their agreements within AGLC's Self-Exclusion Programme can do so through a virtual process instead of the previous requirement of going through an in-venue gaming facility or AGLC office.
PlayAGS announced selected preliminary financial results for the fourth quarter and full year ended December 31, 2021 in conjunction with the Company's intention to explore a refinancing of its outstanding revolving credit facility and term loan credit facilities.
Unibet has launched a new themed live-dealer game created by Evolution Gaming. The game is called "Eagles Live Dealer Black Jack".
fuboTV Inc. has announced that it has acquired exclusive rights to the English Premier League in the Canadian market for the next three soccer seasons beginning in 2022/2023. The terms of the deal were not disclosed.
JCM Global has installed the largest sports betting screen in Oregon at the Three Rivers Casino in Florence. The 200sq.ft LED wall is the centerpiece of Three Rivers' recently opened sportsbook.
CR Vasco da Gama, in partnership with Chiliz, the leading blockchain providers for the sports and entertainment industry, have announced that they will launch a $VASCO Fan Token on the Socios.com app.
Nuvei Corporation has announced that it has been granted approval by the New York State Gaming Commission to process payments with recently licensed digital sports betting platforms launching in the state.
The Pennsylvania Gaming Control Board (PGCB) has awarded Parx Casino's holding company a license to open a mini-casino in Shippensburg Township, Cumberland County.
Crypto investment firm Mechanism Capital has launched "Mechanism Play," a $100 million fund dedicated to play-to-earn gaming.
Partnerships
Playtech has strengthened its partnership with Banijay Brands, part of the international content producer and distributor Banijay, after being granted exclusive rights for use of The Million Dollar Drop brand in the US and retaining its rights for Deal or No Deal Bingo for a further five years.
The National Basketball Association (NBA) and BetPlay, the market-leading multi-channel sports betting operator, announced a multiyear partnership that makes BetPlay the Official Betting Partner of the NBA in Colombia.
DraftKings Inc. and the Tulalip Tribes of Washington announced an exclusive market access partnership that will bring the DraftKings retail sportsbook experience to the state of Washington.
New Appointments
Churchill Downs Incorporated (CDI) has promoted Ben Murr to president of online gaming and its TwinSpires sports betting brand. In this role, he will be responsible for the overall strategy and operations of these businesses.
Pragmatic Play has expanded its Latin American team with the addition of Javier Samel as new Argentina Country Director.
Happening next week, the Gaming Americas Q1 Meetup (26 January, 2022)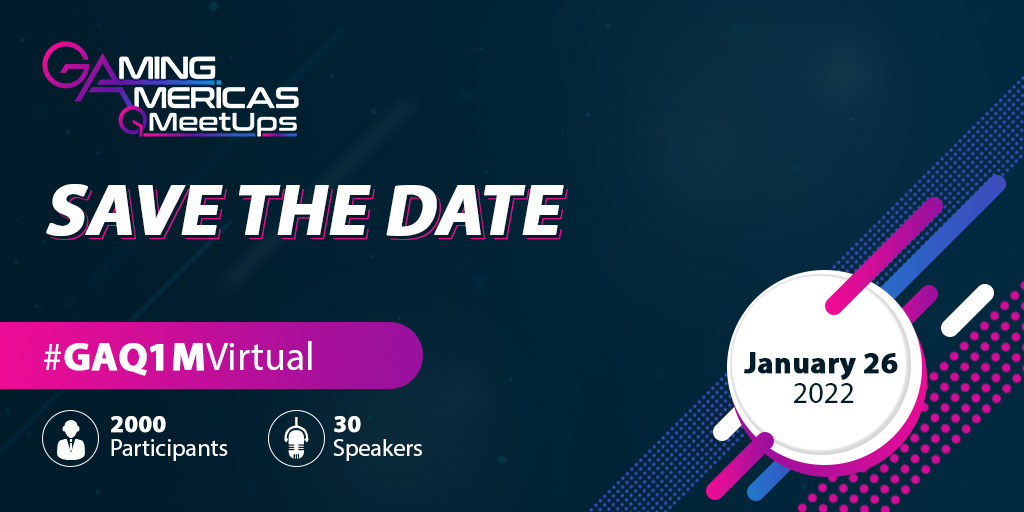 Reading Time:
3
minutes
The Gaming Americas Quarterly Meetups have proved to be of huge success for the gaming and gambling industry in North and Latin America, and the #hipthers are excited to send you a reminder that the Q1 Meetup of 2022 is taking place next week on 26 January.
Launched in 2021, the quarterly meetups are designed to keep you up-to-date with what is fresh in the North and Latin American gambling industry.
The meetups feature several panel discussions per region and topics that are joined by key industry experts, CEOs, C-Level Executives, Business Development Managers, and sometimes government officials/regulators.
All meetups offer the opportunity to network online in special break-out sessions, but also join a round table discussion which answers all burning questions of the industry at a certain point in time during the year. All this is done in a safe, virtual environment.
You can register here for free to receive updates about the speaker lineup and agenda.
As mentioned above, the first virtual quarterly meetup will take place next week on Wednesday, 26 January, and here is the lineup of discussions you can join via ZOOM, WireUp, HIPTHER TV, or YouTube:
Times are EST – (GMT -5) New York Time
9:30 AM – 10:30 AM – Is the LatAm market emerging or maturing (11:30 – 12:30 – Buenos Aires Time)
10:30 AM – 11:30 AM – Is responsible gambling being sufficiently prioritized in the US market?
11:30 AM – 12:00 PM – Fireside chat: Applying different tactics to reaching bettors in North America and Europe
12:00 PM – 1:00 PM – US Legislation Round-up
1:00 PM – 1:45 PM – The Canadian Gaming Industry Updates with Chantal Cipriano
1:45 PM – 2:15 PM – Fireside Chat: SeventySix Capital welcomes new guest
2:15 PM – 3:00 PM – Crypto Catchup with Segev LLP
Among the confirmed experts who are taking part in the discussions you can find:
Brianne Doura-Schawohl – Founder and CEO, Doura-Schawohl Consulting LLC
Victoria Reed – Co-Founder at Better Change
Jenny Lu – General Manager North America of OtherLevels
Charmaine Hogan – Head of Regulatory Affairs at Playtech
Chantal Cipriano – Vice President of Legal, Compliance & People with PointsBet Canada
Gabriel Szlaifsztein – General Manager LATAM at Continent 8 Technologies
David Mann – Chief Commercial Officer at Swintt
David Charnock – Business Development Executive at FSB
Andrea Rossi – Commercial Director Southern Europe & LatAm at Betsson Group
David Plumi – Regional Managing Director Latam & Spain at PressEnter Group
Tony Ure – Head of e-Gaming, Isle of Man Digital Executive Agency, Department for Enterprise
Victor Pronk – Chief Commercial Officer (CCO) at Incentive Game
Allan Petrilli – VP of Sales & Growth at Intelitics
Hugo Vint – Business Development and Growth for OtherLevels in Europe
Brandt Iden – Head of Government Affairs, US for Sportradar US
Martin Lycka – SVP for American Regulatory Affairs and Responsible Gambling, Entain
Christopher Hebert – Gaming Division Director, Louisiana Attorney Generals Office
William J. Pascrell, III, Esq – Partner at Princeton Public Affairs Group, Inc.
Ty Jackson – Sports Tech Investor at SeventySix Capital
Ron Segev – Founding Partner of Segev LLP
You can register here for free to receive updates about the speaker lineup, agenda, and all upcoming meetup-related information, including recordings.
Hipther Agency is the parent brand of European Gaming, PICANTE, WireUp Zone, and Gaming Americas, eSports Connect, the HIPTHER news app, and the WireUp networking app (in testing phase) found on the Play Store.
To receive constant updates from Hipther Agency and conference agenda updates, subscribe here: http://eepurl.com/hfyZxf
For sponsorship/speaking inquiries, make sure to reach out to Andrada Marginean (B2B Sales Manager at Hipther Agency) at [email protected]
For media-related inquiries, please contact Alexandru Marginean (Marketing Specialist at Hipther Agency) at [email protected]