What Finland's Online Gambling Sector Can Learn from Sweden's New Regulation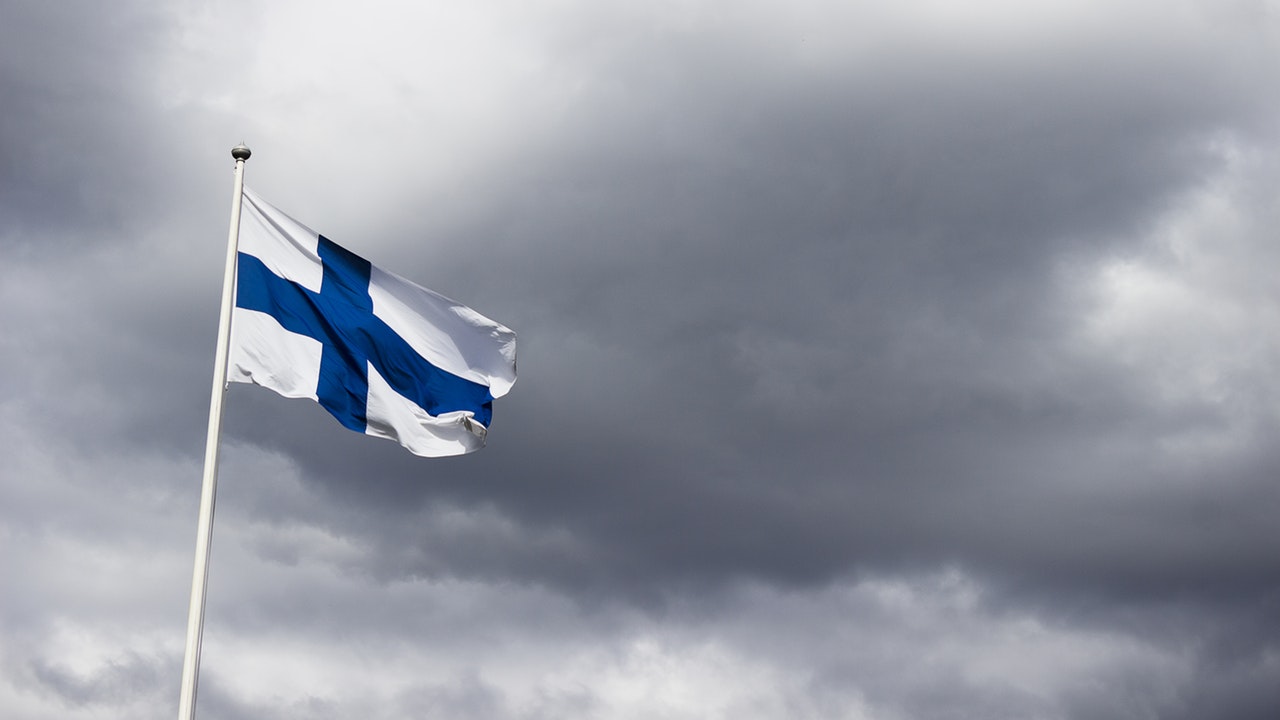 Reading Time:
2
minutes
On January 1, 2019, Sweden opened up its online gambling sector, regulating the sector but largely relaxing the tight grip that it had on the digital entertainment industry. More than 30 online casino operators have been awarded licenses thus far, though, more than 70 casinos had submitted their applications.
The move is expected to revolutionize the online gaming industry in the region. But, more than that, some also expect it to be a beacon for other European countries – like Finland  – to follow, using Sweden's online casino reform as a guideline for its own regulatory efforts.
Like Sweden, Finland Should Expect a Flood of Applications
The Finnish online casino sector, similar to that of Sweden, has been regarded as a restrictive industry. Finland's industry is state-controlled with just one brand, called Veikkaus, providing lotteries, sports betting, slot machines, and horseracing, on the block. But as Finland prepares to overhaul its online gambling sector following a review (as announced in December 2018), the country should expect to be flooded with applications. This is especially the case as Veikkaus' earnings are already down having decreased by 1% during the first quarter of 2018 due to its introduction of responsible gambling tools. Plus, Finland's population famously loves gambling and it is part of everyday life says yle.fi. This gives casinos an additional incentive to focus on the region.
There are already several international online casino operators that promote themselves in Finland, with suomicasinot.net explaining that many of these allow players to cash out to Finnish bank accounts and offer games in Finnish. These casinos are specifically targeted towards Finnish gamblers but if the country's gambling sector is revamped, these efforts within the region may be renewed and the Finnish authorities will have to be prepared for the influx.
The Need for Localized Games
The new Swedish regulation also highlights the need for localized games and how important these could be for any online casino that wants to achieve success in Finland – or any other European country in which English is not the primary language. Several major slot game developers such as Microgaming (which develops games like Game of Thrones and Immortal Romance) are already offering localized games, as noted in this europeangaming.eu report. This is despite Sweden's new regulation having gone live just days ago.
Developers and online casinos in Finland will have to be just as prepared for the country's new regulation to go live, being ready to appeal to Finnish customers in the best way possible. It could be a significant undertaking as in addition to text translations, games may need to be changed in order to be compliant with any new rules. There may also be limits on how much players are able to spend in one go and how long they can play for. It will also be necessary to appeal to Finnish interests in terms of themes.
We could still be a while away from Finland's gaming overhaul. But judging by the way in which Sweden's online gambling operators have shot off from the line, preparation is the key for success.

Leading esports data and odds provider adds tier one betting brand to its impressive line-up of partners following milestone deal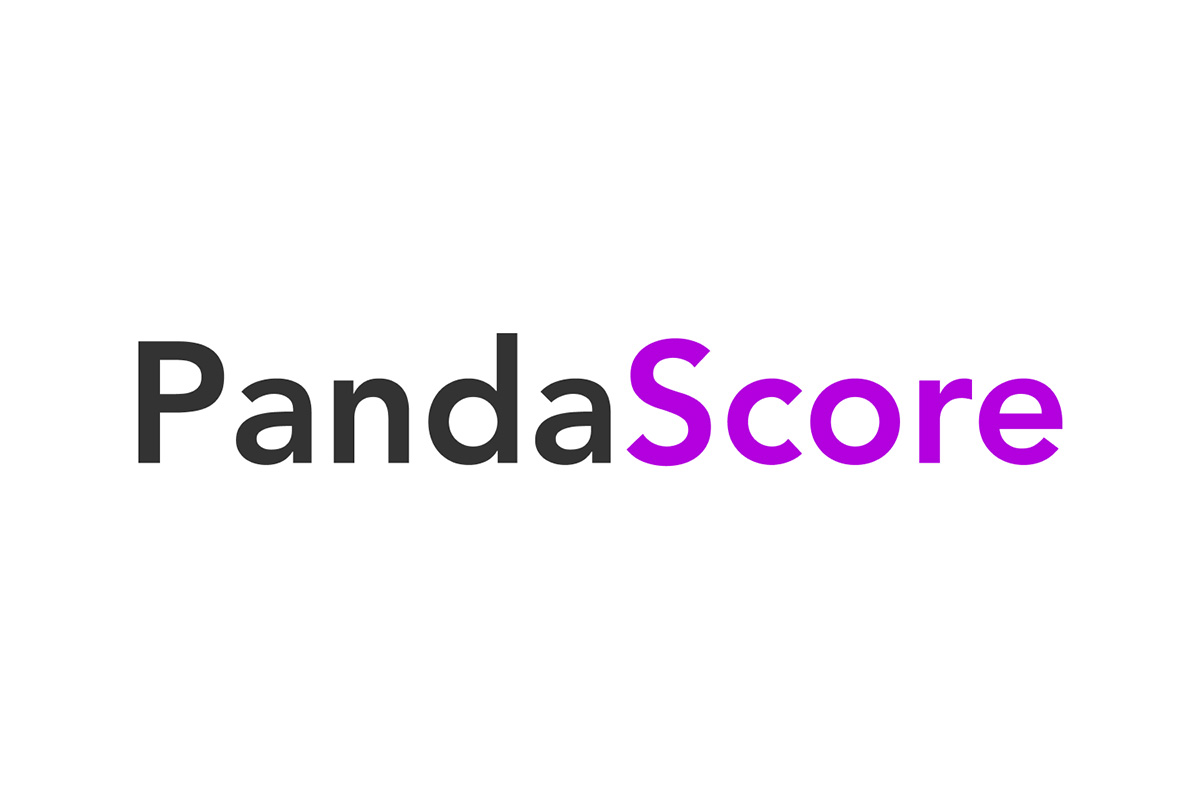 Reading Time:
2
minutes
PandaScore, the leading esports data and odds provider, has put pen to paper on a breakthrough deal with tier one esports betting brand, LOOT.BET, that will see its data and odds feed made available to the operator for the very first time.
PandaScore delivers real-time data and odds across all major esports titles including League of Legends, DOTA 2, Counter Strike: Global Offensive, Call of Duty, Rocket League, Overwatch, PUBG, FIFA, Valorant, King of Glory and many more.
The company aims to provide operators such as LOOT.BET with a one stop shop for esports betting. Its products and services include a dedicated in-house trading team combined with AI, more than 116 pre-match markets and 125+ in-play markets plus market management automation.
The partnership will enable LOOT.BET to significantly increase the scale and scope of the odds and markets it offers to players, while ensuring the highest level of in-play market uptime. The move comes following the signing of a letter of intent to acquire the LOOT.BET brand by emerging esports and iGaming company Intema, for as much as $17.75m.
The partnership is significant for PandaScore, enabling the company to add another tier one betting brand to its growing roster of partners and customers which already includes the likes of Scientific Games, Entain Australia, Betcris and CSGOEmpire.
Flavien Guillocheau, CEO at PandaScore, said: "LOOT.BET has emerged as one of the leading esports betting operators in markets around the world, so we are delighted to have entered into an agreement to provide it with our state-of-the-art data and odds feed.
"This will enable LOOT.BET to offer more odds and markets to its players than ever before, which in turn will allow it to scale and drive significant growth following its acquisition by Intema. This includes the most in-depth in-play markets available across key esports titles."
Peter Zhalov, CEO at LOOT.BET, said: "In PandaScore we have a data and odds provider that is at the cutting-edge of the industry, providing a powerful data and odds feed that will allow us to deliver a superior experience to our players as we continue to expand at pace.
"Its in-play capabilities are standout; this is a challenging market to offer in the esports arena, but PandaScore has found a way to make it work while also delivering high levels of uptime. This is a great partnership for us and one that will undoubtedly be a huge success."
iSoftBet quests to the Orient in Ancients of Korea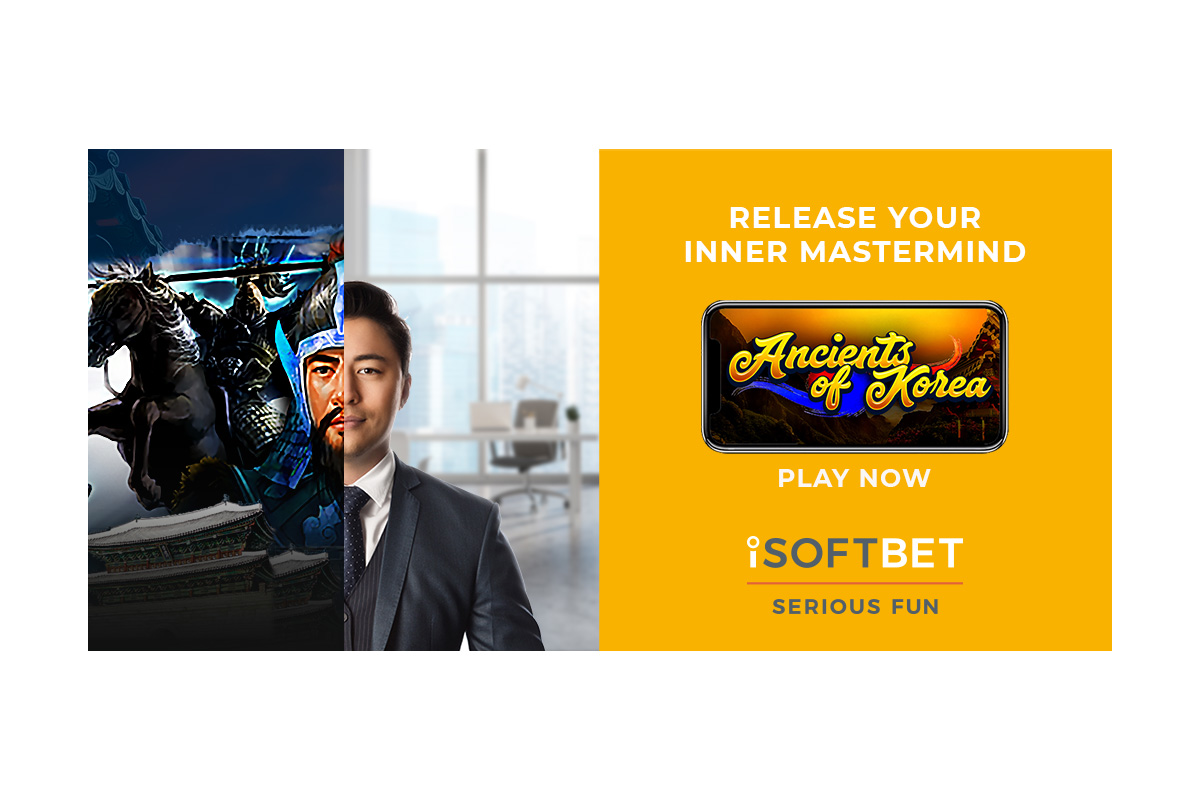 Reading Time:
< 1
minute
iSoftBet, the leading online games supplier and content aggregator, has journeyed to the extraordinary world of the Far-East in its newest hit, Ancients of Korea.
The supplier's latest creation takes players on an epic journey through the lands of Korea, with up to 4,096 ways to win, as five great heroes grace the reels, along with iconic symbols from the nation's past.
Three or more golden coin scatter symbols trigger the free spins mode, with six of them landing awarding a staggering 50 free spins. During the bonus mode, any wilds that land will have multipliers of 2x or 3x attached to them, while they also play an important role as certain symbols will pay as winning combinations, even on non-adjacent reels.
More free spins are added if two or more scatters land on any spin in the free spins mode, where legendary wins await.
Ancients of Korea joins iSoftBet's growing slot offering, following recent hits Pyramid Pays and the hugely popular sequel in the Hot Spin series, Hot Spin Megaways™. It comes as the supplier's games collection continues to gain plaudits, following its win at the inaugural CasinoBeats Game Developer Awards in the Game Narrative category.
Mark Claxton, Head of Games, iSoftBet, said: "Ancients of Korea allows us to create incredibly immersive, artistic environments in an incredibly interesting part of history. With an engaging theme, huge win potential and a giant number of free spins available, players can enjoy a legendary experience.
"With wild multipliers and high paying symbols paying out on non-adjacent wins, it is a game packed with significant win potential and we're very excited to release it across our network."
BLAST Premier donates $5K to gaming and mental health charity Safe In Our World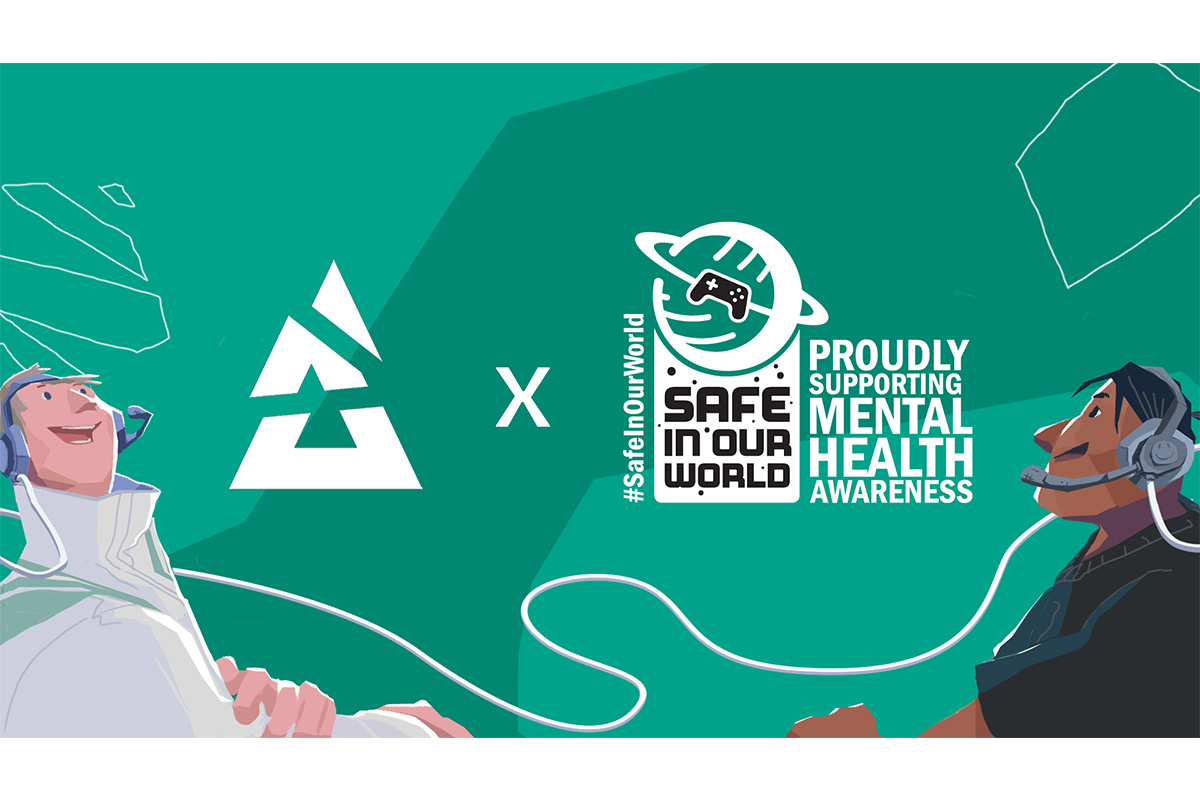 Reading Time:
2
minutes
Esports tournament organiser BLAST Premier has donated $5000 to Safe In Our World – a video game charity that supports players, teams and organisations in the industry struggling with mental health issues.
The donation will go towards helping the charity continue to deliver some of its impressive work in the field of mental and physical wellbeing for the betterment of the wider gaming and esports industries. 
Professional esports athletes and gamers struggling with mental health issues and burnout has become a common theme over the last few years, with the pressure put on elite esports stars ever increasing and players' schedules becoming more demanding than ever. 
Safe In Our World was founded in 2019, with a mission to foster positive mental health wellbeing and deliver support not only for players but also developers, publishers, retailers and the other people and teams who drive the video games industry forward.  
Some of the impressive work the charity has undertaken to date includes launching a Level Up Mental Health Programme that empowers companies to priorities its employees mental health, creating a Safer Together Discord channel that offers a safe space to interact with fellow gamers and introducing a Community Manager Mental Health Course, which is free for community managers and public-facing roles within the industry.
The global Counter-Strike tournament organiser set aside fines that were accumulated and deducted from teams during the 2021 Spring Season (February-June) and donated them to a charity of choice. 
Emily Medd, Director of Digital at BLAST, said: "Never has it been so important to protect and educate esports stars and gamers on the significance of physical and mental wellbeing both on and off the server. Safe In Our World are doing brilliant work in this area, helping gamers understand and talk about their mental health freely – we're delighted to be able to make a contribution to their outstanding work."
Rosie Taylor, Charity Officer for Safe In Our World, said: "We're delighted to have BLAST's support to continue to eliminate the stigma around mental health in games. It's paramount to have resources available to every player and every employee in the industry, so that everybody feels safe to reach out and learn more about mental health; not only to support themselves but each other as well."
The charity's burning ambition is to grow into a default destination for gamers and developers grappling with mental health issues to ask for help, access information, and read about real people in the gaming space who have had their own struggles — and how they have dealt with them. 
BLAST Premier is a worldwide Counter-Strike tournament series that unites all major events, offers opportunities to all regions across the globe and crowns the world champions of CS:GO. Up to 32 teams will take part in the seven BLAST Premier events over the course of 2021 with a combined prize pool of $2,475,000 on the line.