What Finland's Online Gambling Sector Can Learn from Sweden's New Regulation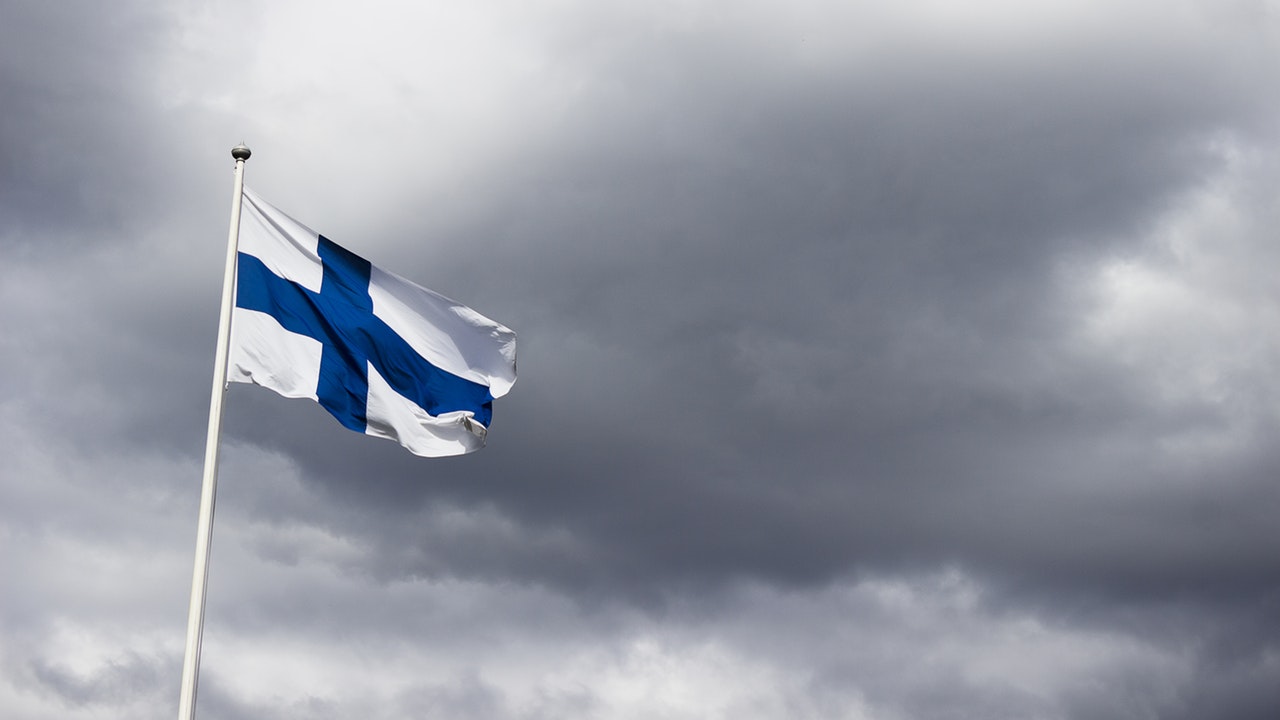 Reading Time:
2
minutes
On January 1, 2019, Sweden opened up its online gambling sector, regulating the sector but largely relaxing the tight grip that it had on the digital entertainment industry. More than 30 online casino operators have been awarded licenses thus far, though, more than 70 casinos had submitted their applications.
The move is expected to revolutionize the online gaming industry in the region. But, more than that, some also expect it to be a beacon for other European countries – like Finland  – to follow, using Sweden's online casino reform as a guideline for its own regulatory efforts.
Like Sweden, Finland Should Expect a Flood of Applications
The Finnish online casino sector, similar to that of Sweden, has been regarded as a restrictive industry. Finland's industry is state-controlled with just one brand, called Veikkaus, providing lotteries, sports betting, slot machines, and horseracing, on the block. But as Finland prepares to overhaul its online gambling sector following a review (as announced in December 2018), the country should expect to be flooded with applications. This is especially the case as Veikkaus' earnings are already down having decreased by 1% during the first quarter of 2018 due to its introduction of responsible gambling tools. Plus, Finland's population famously loves gambling and it is part of everyday life says yle.fi. This gives casinos an additional incentive to focus on the region.
There are already several international online casino operators that promote themselves in Finland, with suomicasinot.net explaining that many of these allow players to cash out to Finnish bank accounts and offer games in Finnish. These casinos are specifically targeted towards Finnish gamblers but if the country's gambling sector is revamped, these efforts within the region may be renewed and the Finnish authorities will have to be prepared for the influx.
The Need for Localized Games
The new Swedish regulation also highlights the need for localized games and how important these could be for any online casino that wants to achieve success in Finland – or any other European country in which English is not the primary language. Several major slot game developers such as Microgaming (which develops games like Game of Thrones and Immortal Romance) are already offering localized games, as noted in this europeangaming.eu report. This is despite Sweden's new regulation having gone live just days ago.
Developers and online casinos in Finland will have to be just as prepared for the country's new regulation to go live, being ready to appeal to Finnish customers in the best way possible. It could be a significant undertaking as in addition to text translations, games may need to be changed in order to be compliant with any new rules. There may also be limits on how much players are able to spend in one go and how long they can play for. It will also be necessary to appeal to Finnish interests in terms of themes.
We could still be a while away from Finland's gaming overhaul. But judging by the way in which Sweden's online gambling operators have shot off from the line, preparation is the key for success.
Century Casinos Wins Colorado Sports Betting Licenses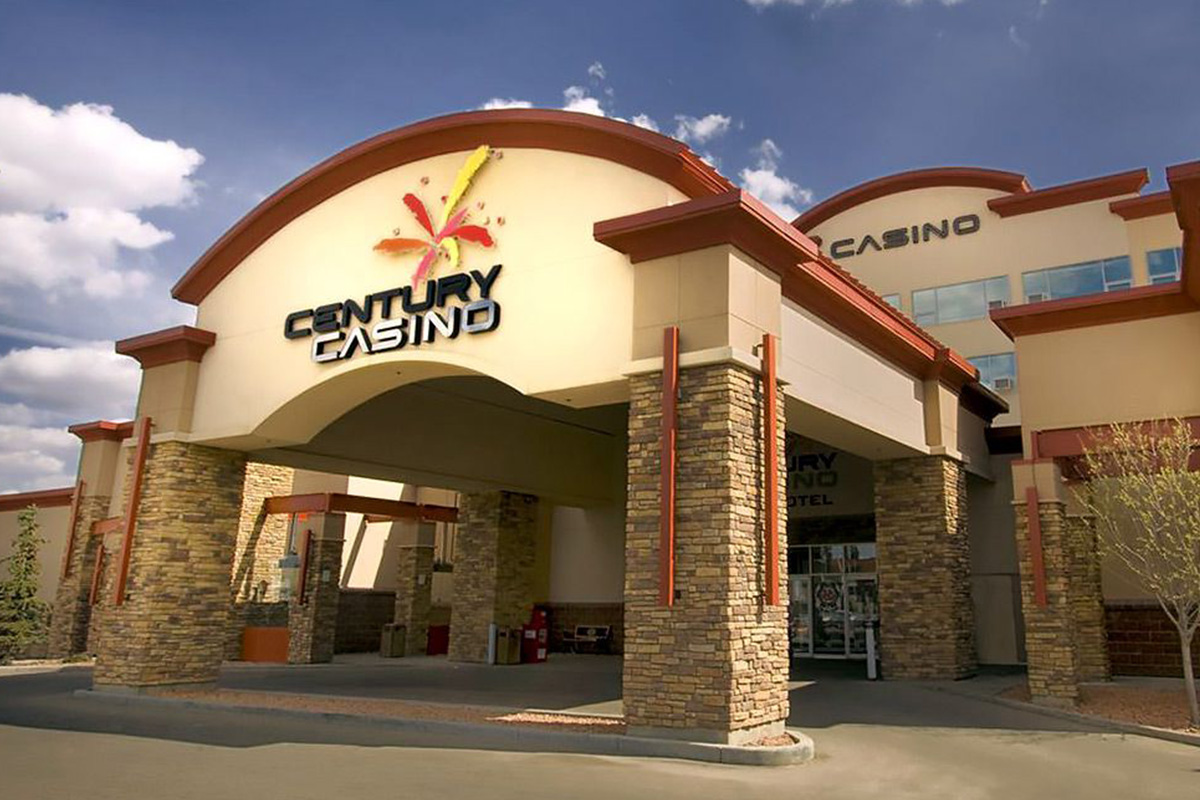 Reading Time:
< 1
minute
Century Casinos Inc. has secured three sports betting master licenses from the Colorado Limited Gaming Control Commission. The licenses were awarded during a special meeting of the Commission held on April 2, 2020.
In addition, the Commission awarded Circa Sports Colorado, the Company's partner for one of its master licenses, with a temporary Internet sports betting operator license.
The Commission is moving forward with licensing and will meet the May 1, 2020 legislative launch date deadline. Due to the impact of the COVID-19 pandemic on the sports betting industry, the Company is uncertain of the timeline that the Circa mobile sports betting app will launch.
Century Casinos has two more master licenses available in Colorado and is in active negotiations with several potential sports betting partners.
#MBGS2020VE announces Tiago Aprigio, CEO at All-in Global among the speakers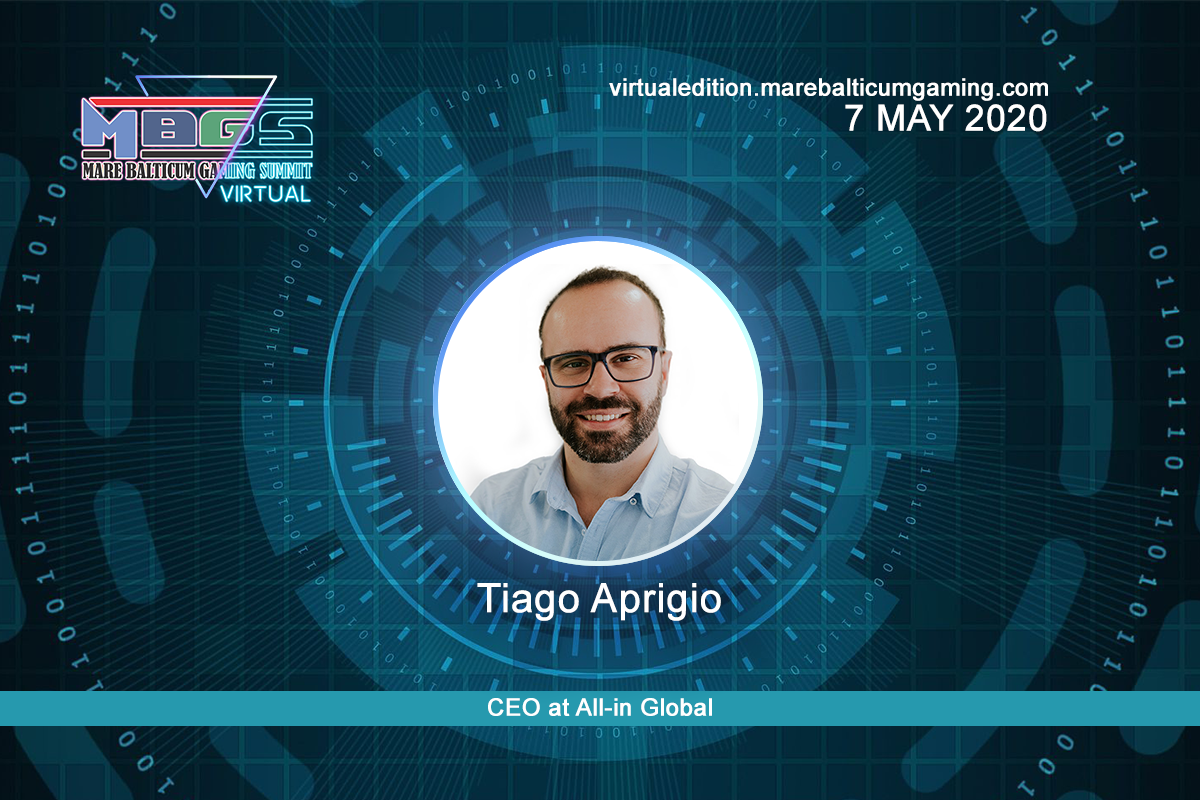 Reading Time:
2
minutes
Virtual Edition of MARE BALTICUM Gaming Summit addresses global industry topics on the 7th of May.
With numerous gambling industry experts joining the panel discussions at the Virtual Edition of MARE BALTICUM Gaming Summit, we are taking time today to introduce you to Tiago Aprigio, CEO at All-in Global.
Tiago Aprigio is the CEO at All-in Global (formerly known as All-in Translations) and feels motivated by exposing himself to different environments as well as constantly learning from different realities and people.
Worked in Sales, Marketing and Operations Management in distinct lines of business over the past 17 years. These industries include Aviation, Outsourcing of contact centers, back-office and airline representation functions, Localization, iGaming, Marketing, and Multimedia.
Tiago has a proven track of solid results in his functions and a soft spot for start-up businesses. Questioning the "whats and hows" is vital for any business success.
You can reach Tiago via his social media accounts found here or you can hear her input on the important subjects the industry is facing during our virtual conference. Register now to book your seat! 
By registering to the conference you are receiving access to the Virtual Conference Room and you can book your meeting with attending delegates in the Virtual Deal Room. The networking platform will be opened on the 23rd of April, giving you access to set meetings with prospects, partners, and experts.
The Virtual Edition of MARE BALTICUM Gaming Summit is the first announced virtual conference of the gambling industry and is part of the solutions we provide for quality networking and learning in the gambling industry.
For further inquiries about  the speaking/attending/sponsoring options, make sure to send an email to Andrada Bota (B2B Sales Executive at Hipther Agency) or subscribe to the weekly newsletter on the following link.
For media-related inquiries, please contact Alex Marginean (Marketing Specialist at Hipther Agency).
12 Month of iGaming: A Landscape Analysis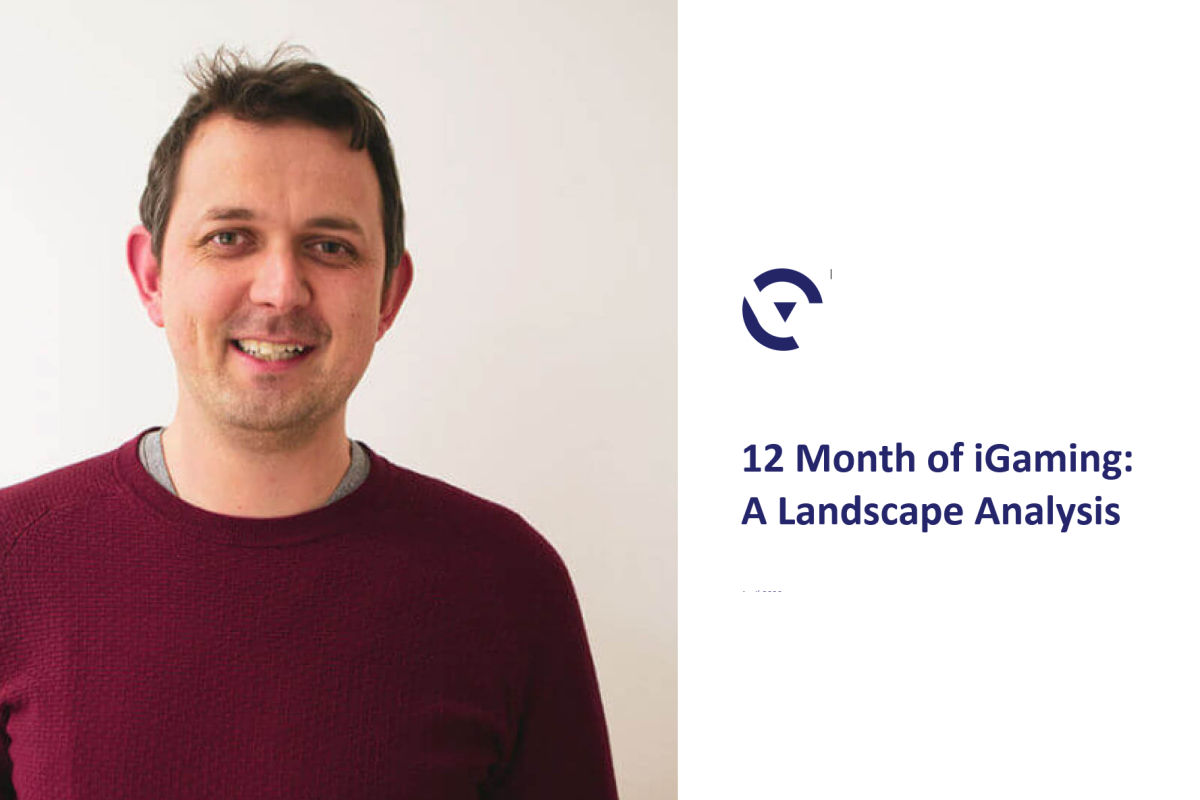 Reading Time:
5
minutes
Given the recent circumstances surrounding COVID-19, the gaming and betting industry has seen a huge influx of traffic and attention from consumers, new and old, that are now settling into home-based ways of working.
For the savvy gaming companies that have been making improvements to their sites over the last 12 months, now is a time to thrive. Leaders in this area have used this time to take advantage of scope to attract new customers with innovative marketing tactics, fantastic offers, and an energetic brand. For others however, the next months will likely be a struggle unless they take the necessary steps to amp up their efforts.
In uncertain times, player acquisition remains a vital priority and those who have invested time, energy, money and expertise into this area will likely reap the rewards 10-fold. Given the relevance, we've conducted a substantial analysis of the top 50 organic keywords in the UK for the four main sectors of iGaming – Slots, Roulette, Casino, and Poker – to better understand the sites that have seen the biggest improvements over the last 12 months, how they've done it, and what their next steps are likely to be over the coming months.
Additionally, through conducting an in-depth situational analysis of the current landscape we are able to better understand the activity that has been rewarded by Google over the last 12 months, while better differentiating between successful strategies and those that will likely deliver underwhelming results.
Slots
The websites that have seen the biggest swing in overall organic visibility over the last 12 months have been increasing their games library but more importantly; increasing the crawlable copy of game pages.
For slot sites that are usually quite Javascript heavy, ensuring all copy is clear and crawlable gives search engines something to work with at first pass and can improve performance long term.
Leading the pack, Admiral Casino has a larger than average amount of text on its game pages and is clearly reaping the rewards with significant uplifts in traffic Y/Y straight into game URLs.
It should also be mentioned that all of these sites were active with link building and typically saw a lead time of about 6 months between starting to build links and seeing serious gains in organic visibility.
Once these improvements began, however, the growth seen in the first six months was again repeated in the subsequent 3 months.
Roulette
The biggest 12-month swings in the Roulette sector has been for sites that have kept a tight focus on the Roulette topic area and supported commercial pages with informational content to grow awareness of their brands.
Leading sites such as Liveroulette.com and 888casino.com can be praised for the informative content and extensive guides targeted towards both first-time depositors and seasoned players.
In addition, leaders in this market must ensure they consider the user journey and are present throughout the conversion funnel, not just at the high-volume terms close to conversion. Focusing on terms such as "how to play" and exploratory informational queries is crucial to nailing that focused topical relevance.
Finally, it is important to note that these are established domains with sizable link profiles with the quality of the most recent links becoming the key differentiating factor. Newcomers looking to succeed in this sector must be both aggressive and smart with their link building strategies to ensure they're in a position to compete as quickly as possible. Do not be afraid to break the mould with your PR to generate buzz and links that will get the site off to a great start.
Casino
PinkCasino.co.uk has seen a significant level of visibility growth over the last 12 months due to an increase in the number of landing pages on the site but more importantly the copy on game pages has had an overhaul.
Historically, one of the biggest technical challenges in the gaming space is the use of JavaScript and search engines inability to render the content. Useful HTML based web copy has worked as well for Pink Casino, as it has Admiral Casino, previously mentioned. The site is also benefiting from improved internal linking and a streamlining of the site structure.
Some of the domains on this list have also had expired domains with link equity redirected into them. Whilst this can sometimes be used as an effective tactic, it is important to remember that it can also raise flags with Google and should be used sparingly.
Poker
As with Roulette, focus and relevance are key in the Poker rankings. How to play type content and guides perform incredibly well when paired with effective internal and external link strategy.
Partypoker.com has this area nailed down and so it is no surprise to see them growing over 230% in 12 months.
Cardchat.com has also put a significant level of effort into producing content and guides and as a result are visible for nearly twice the number of keywords as pokerstars.com according to SEMrush data. The next step for them, and sites in similar predicaments, is to improve their visibility through good quality link acquisition.
In Conclusion
The gaming and betting markets continue to be one of the most competitive and varied SERPS to operative in.
From our analysis, we see a significant shift from black hat tactics to informative content and PR-led campaigns, which for many sites, is the driving factor behind and increase in strong coverage, brand awareness and long-term rankings.
The future of iGaming is looking quite bright and as the current surge in traffic continues, it is no doubt that current timings favour acquisition. For those looking to capitalise and increase their conversion rates, keep in mind that increased traffic lends itself incredibly well to different forms of testing. Now is a great time to catch and convert as many of those new visits as you can with short test cycles.
From the analysis conducted, the key takeaways for competing in iGaming SERPs in 2020 are as follows:
Sites that are spending the time and money on creating well written, informative, and user-friendly content are currently reaping the rewards.
Rather than focusing solely on the high-volume terms, it is crucial for sites in the noted sectors to ensure they're considering the full user journey and conversion funnel.
Links remain important but the quality will always trump quantity over time.
With over 13 years of experience in the iGaming and Betting industry, the Blueclaw team are always happy to talk search. For a more focused analysis, or to discuss anything mentioned above, please feel free to get in touch with one of our experts.
Author: Andrew Parker, Performance Director at Blueclaw Media Ltd
Contact: [email protected]