Japanese investors become partners of Russian company in Primorye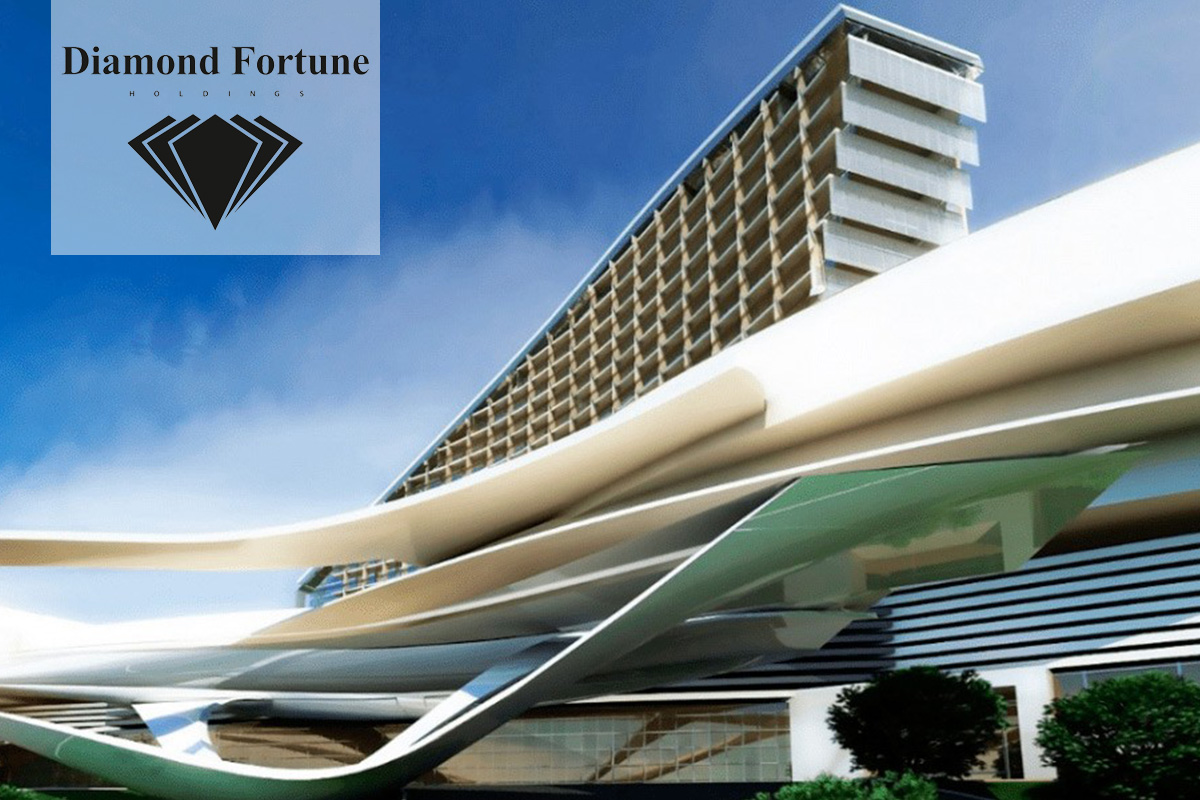 Reading Time:
2
minutes
Japanese businessmen have become partners of the Russian gambling company Diamond Fortune based in the Primorye gambling zone. Diamond Fortune has number of land plots in the Primorskiy Territory.
The company is building a hotel with a casino, a SPA centre, and a nightclub. The Japanese investment will further boost the project. The first stage of the Imperial complex will include a hotel with four categories of rooms, including a presidential suite, as well as a casino covering about 9 thousand square meters with 50 gambling tables and 300 slot machines. The project includes an author's restaurant, a food court with Russian, Chinese and Italian cuisines, a nightclub, a SPA area of ​​more than 1000 square meters and shops. The opening date is scheduled for autumn 2020. In the first phase investments will amount to 70 million US dollars. At the first stage, the complex will create almost 800 jobs. The second phase of the project involves the construction of another hotel for 300 rooms with an investment of about 200 million US dollars.
"We have adjusted the project of the hotel and entertainment complex, made it even more modern, taking into account the growing needs of Russian and foreign tourists. Thanks to the fact that the Russian Government provides a lighter visa regime for our closest neighbours—residents of China, Korea, Japan and Hong Kong—we intend to receive about 340 thousand guests a year,"—Sergey Sidorov, the Chairman of the Board of Directors of the Diamond Fortune LLC, said.
Chairman of the Board of Directors of Simple Create Co Ltd. Koyama Nobukadzu stressed that the decision to invest in the resort "Primorye" was made because of confidence in the success of the project. The resort is located close to the airport, by the sea, and surrounded by beautiful nature.
"I have not seen a single casino in the world that fronts the coast so beautifully as in Primorye. Many of our potential customers live in China, Japan, the Republic of Korea, and Taiwan within two hours of flight, and this is a guarantee of a large number of guests," Koyama Nobukadzu said.
iGaming to become one of the biggest hubs of affiliate marketing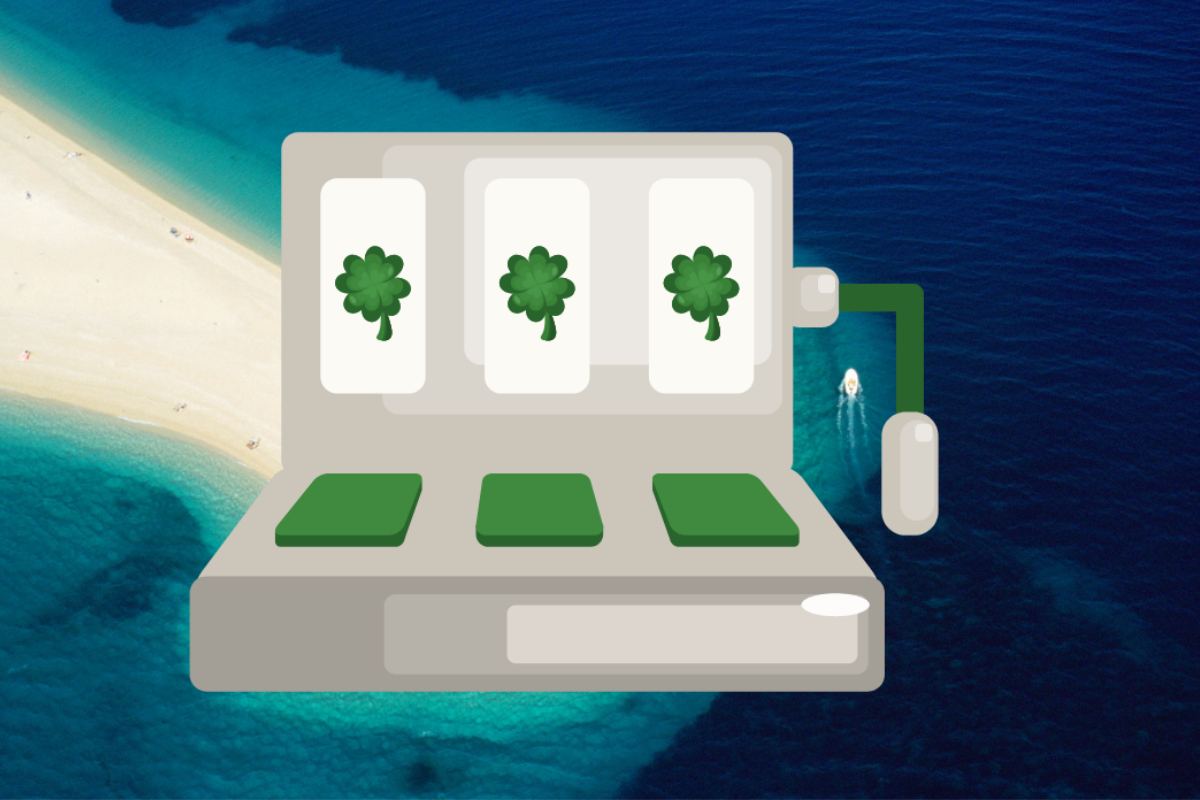 Reading Time:
4
minutes
The world of entertainment is a diverse and engaging one. Billions of people around the world are united in this common urge to get away with everyday burdens and get some fun. And nothing in the entertainment industry is more popular than online gaming today.
The iGaming industry has been booming for many years now, expected to reach a total revenue of $152 billion this year. Now, this is a lot of money for one industry that's solely based on online sales and acquisitions. And while things are already on a good pitch, there's even more to expect in the future.
One of the ways in which the iGaming industry makes so much revenue is marketing. Ads, commercials, short videos, links, and other promoting techniques are constantly used to increase the popularity of gaming devices, accessories and games themselves. In turn, such high traffic generates sales and lastly, revenue.
Nowadays, marketing opportunities are expanding in every direction. And one of the most trending marketing strategies is affiliation. This method has been used in many industries, including entertainment, health, tech, and many more.
A different approach to marketing
Unlike regular marketing techniques, affiliation works a bit differently: it connects two parties that are focused on their product/service – one is the actual product seller (an advertiser), while the other focuses on promoting that product (a publisher). There's no need for an advertiser to have its own marketing department that costs a fortune.
The two parties are connected on a platform called the affiliate network. Using its automated interface, the publishers and advertisers find themselves according to their needs and specific demands – no manual search is necessary. When the deal is closed, the publishers generate special links, ads, and banners that direct customers to the actual product pages. And the publishers are getting paid according to their actual performance.
That's basically how affiliate marketing works. Now, let's get back to why we brought up this subject in the first place. As mentioned above, online gaming is one of the biggest and fastest-growing industries in the world right now. And with the help of affiliate marketing, it's poised to go even further.
How affiliation works in online gaming
Affiliate marketing in online gaming works somewhat the same way as it does in other industries: the publishers – who might be gamers that stream their gameplay on Twitch, game reviewers on YouTube, or even the gambling affiliate agencies – use their popular platforms to promote certain products or services.
Now, we didn't mention gambling affiliates for no reason. The online casino industry has been following this trend for many years now, generating both high revenues and high traffic on their websites. For instance, the PlayAmoPartners.com affiliate program for casino sites has been around from at least 2015 and has a partner base that counts more than a thousand different affiliates.
And the online casino is just one fraction of this affiliation giant that's slowly creeping in. It's no wonder that the kids and even grown-ups today are dreaming about playing their favorite games online, stream the whole process, and get paid for no active work at all. Who doesn't want to have a passive income that supports their dreams as well?
Affiliation makes gamers' dreams come true
And what's more important, their dream can really come true if they manage to attract a massive follower base on any popular platform. For example, PewDiePie is the biggest YouTuber right now with more than 102 million subscribers. Do you know how he started his channel? Right, game streaming! And according to Forbes, PewDiePie has earned a staggering $12 million via affiliate ads, links, and endorsement content.
In online gaming, and particularly in streaming, the affiliate links are what generate the most revenue. Check for yourselves: when PewDiePie plays Battlefield with a specific mouse, hundreds of millions of people are watching this stream and get interested in this product. In the video description, the YouTuber will have an affiliate link that directs the users to the actual webpage of this mouse and when they purchase it, PewDiePie gets a commission out of it.
Another big platform with the biggest streaming community is Twitch, which we mentioned earlier. And Twitch is probably the best place for game streamers to pursue their affiliation careers. The platform has its own affiliate programs that allow the content creators to earn money via the game sales or the in-game purchases, not to mention getting the paid subscriptions from their followers.
Advantages of affiliate gaming
One of the biggest advantages of online gaming that affiliate marketing can utilize is its diverse audience base. The publishers can effectively engage with various people with different tastes and preferences. And more often than not, they find their niche audiences that constantly demand the product/service that this particular publisher puts out. This, in turn, accounts for increased traffic and revenue for them.
But probably more importantly, online gaming is an environment where people come together for their shared love for games. Here, they exchange their ideas, communicate with one another, and make meaningful connections. According to the Washington Post, video games can especially help people with disabilities to find friends and engage in society. And creators are part of this process too.
When the audience hears their favorite streamer talk about a certain product or service, they're not running away with distrust and doubt; quite the contrary, they almost always check out that product and even purchase it in some occasions, because they trust the medium that made them aware of it.
Future of affiliation in iGaming
As time goes on and the online gaming industry expands, the methods for making money out of gaming become more sophisticated and effective. Today, affiliate marketing holds the center stage of iGaming and people – YouTubers, Twitch streamers, game reviewers, online casino partners – all make money from their partnerships.
And they're not the only ones benefitting from this partnership. The advertisers themselves have bigger incentives to opt for this option since it minimizes their marketing expenditures and maximizes sales performance. This is truly a win-win situation for both parties of the agreement.
And while things are certainly looking up in the future, some cannot hide their concerns about the responsible use of affiliate marketing. They indicate that the majority of affiliates don't even disclose their partnerships with advertisers on YouTube. This, in turn, makes things a lot harder for the regulators who are determined to guarantee the safe and stable marketing environment in every industry, including gaming.
AskGamblers Awards. Three-peat for King Billy!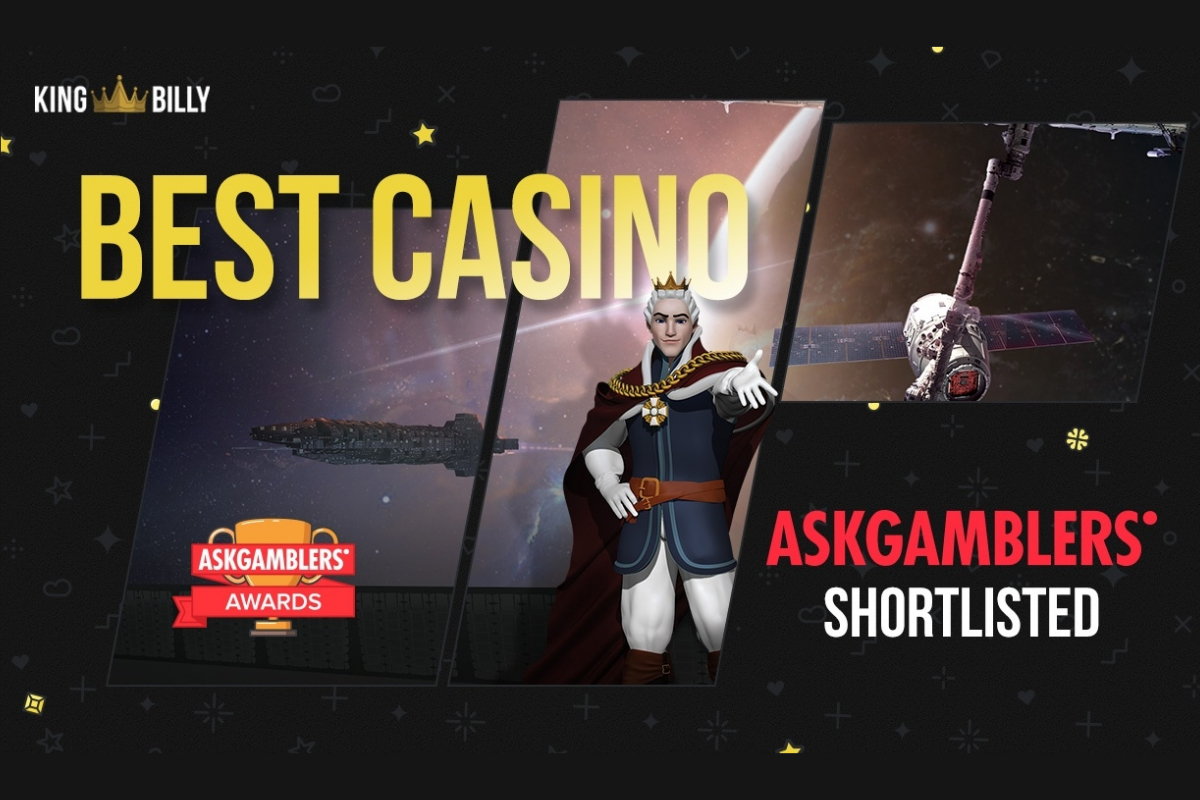 Reading Time:
2
minutes
It is often observed that life links people together from the very beginning. Goscinny and Uderzo of Astérix le Gaulois. Mick Jagger and Keith Richards of the Stones. And yes, King Billy and AskGamblers. So, it is no coincidence that King Billy Casino is ready for a three-peat at the AskGamblers 2020 Awards.
Back in 2017, when King Billy Casino started business on St. Patrick's Day (the audacity!) few would have expected the phenomenal rise of the casino to the echelons of online casino greatness. After all, according to modest estimations, there is a new casino launch on planet Earth every day.
However, there was something more to that "baby King" than met the eye. A combination of marketing, strategy and product not only helped the casino grow through its teething phase without problems, but also gave it its first award: Best New Casino in the inaugural AskGamblers awards back in January 2018.
Fast forward one year and the, by then, "teenager King" has grown enough to win a place or two in the heart of players and judges alike. In January 2019, the casino lands 2 more awards at the second AskGamblers Awards: Best Casino 3rd place and Player's Choice Casino 2nd place.
So, here we are now, with a "mature King" this time. King Billy Casino has been shortlisted again for Best Casino in the third AskGamblers Awards. We reached out to King Billy CEO (and "First Lord of the Kingdom" according to internal protocol) Volodymyr Harkusha for a few words. An, understandably, elated Volodymyr told us:
"How does the adage goes? Once is chance, twice is coincidence, third time is a pattern? Frankly speaking, it has never been chance or coincidence with the wonderful team of King Billy Casino. It has rather been the result of hard work, ambition, team spirit and the most talented bunch of people I have ever worked with!"
So, will King Billy make it three in a row? By paraphrasing the mutual funds disclaimer, we must say that past performance in awards is no guarantee of future results. But, between you and us, would you wager that His Majesty King Billy would not win again? We wouldn't, even with a wager x1.
The AskGamblers Awards have become one of the most respected awards in the iGaming world. The Awards are organized by AskGamblers, itself an award-winning portal which provides accurate information about online casinos worldwide, as well as the opportunity for players to resolve their issues with casinos transparently.
King Billy Casino is a new generation online casino, available in 6 languages (English, German, Russian, Finnish, Norwegian and Japanese) with an impressive record in awards and an amazing variety of games and features. King Billy has prioritized the creation of a superb user experience focusing on the myth of King Billy and his Kingdom and treats all players with the specialness they deserve.
White paper – Compliance Committee: Caring How Business is Done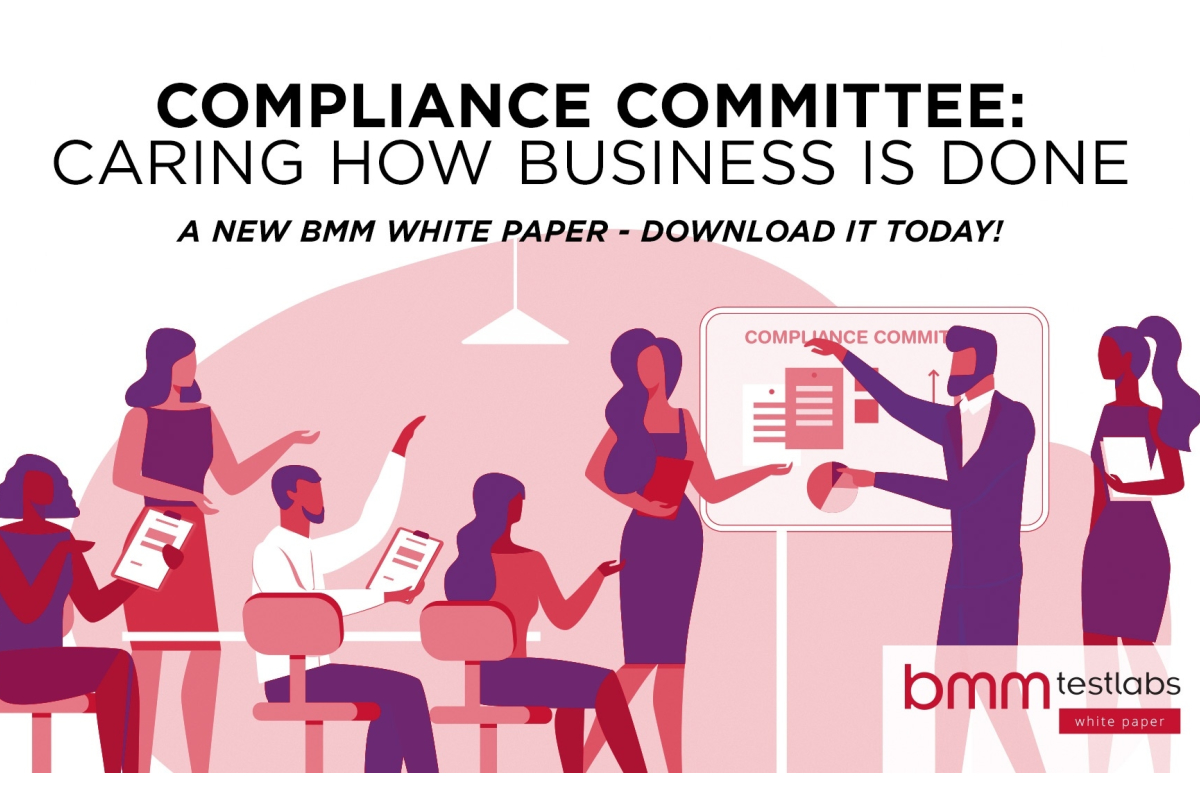 Reading Time:
< 1
minute
The concept, perception and practice of compliance has evolved steadily over the past 50 years as the public, politicians, media and common sense demanded greater transparency, integrity and ethics in business. The passage of the Foreign Corrupt Practices Act (FCPA) in 1977 is just one of the more noted milestones as compliance has matured from legal cover, necessary evil and grudgingly checked box to something studied in college curriculums and given executive attention. Thankfully, compliance wasn't left to fester in 1977.
Click here to read the full white paper