Parimatch advocates in-house approach to future-proof sports betting platforms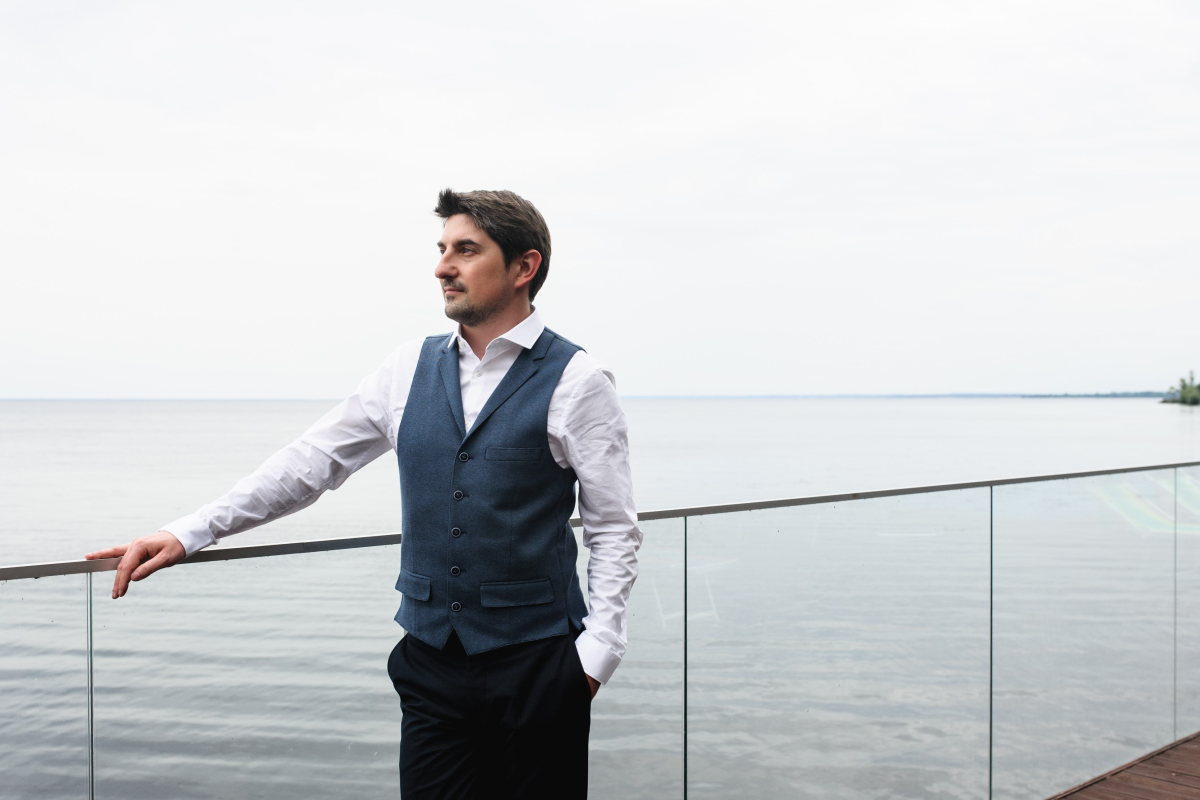 Reading Time:
3
minutes
As the global sports betting industry continues to expand with seemingly unabated possibilities, Konstantin Obraztsov, CTO at the online gaming business Parimatch, explores the pros and cons of in-house vs. outsourced sports betting platforms.
If you were starting out now, would you choose to develop a sports betting platform or use an external product?
It depends on what you would like to achieve. If you want to be a regular company that catches up with the rest of the market; then buy some existing products to run your business and that will be fine. However, if you would like to be a leader, if you want an agile business that can evolve and leverage your own expertise; then you really need to develop your own platform to acquire a unique selling proposition.
Are you sceptical of external products and what hides behind those platforms with regards to data, customers, etc?
Using other platforms is usually a suitable model if you are in a race to get to market. From my point of view using a third party solution is most beneficial in areas where your company does not have the relevant expertise. As an example, using Google analytics to know your customer or an affiliate system to manage them is entirely fine for us. An important part of using third party solutions is data protection. Some of them keep user sensitive data in their cloud, which can be potentially dangerous for us, mostly we welcome using our own hosting for integrated solutions.
Sports betting's continued growth means more and more companies are coming on board, what's the key to ensuring new ideas are brought to the table without overcrowding the marketplace?
New ideas for products can fail to successfully make it to the market place if they are using a third party platform because they are not flexible enough to allow refinements. Development on the product will take longer and will cost more if you partner with a third party solution.
In terms of developing unique platforms or using externally managed products, which provides higher levels of security for players and operators?
With GDPR and other security and responsible gaming initiatives, B2B developed solutions are certainly preferential than spending time developing it internally. These products are developed to ensure our platform comply to industry standards and regulation. It allows us to focus on more customer facing and experiential elements of our betting platform.
Moreover, in terms of responsible gambling, is there more scope for compliance with fewer platforms in the sector?
Responsible gaming and GDPR is an important but basic functionality that is currently offered by almost all B2B solution. It is essential to pay attention to the details, such as which market the platform is designed for, how they make sure data is appropriately protected and, very importantly, what changes we need to make it integrate it into our platform.
How do you see the platforms developing over the next few years, following on from the opening of the US market and in other regions globally, and where do you see the next big growth trend in sports betting?
I envisage many B2B platforms will be focusing on jumping into the US market as soon as possible, with new clients or old. I think in the next few years, platforms will be more focused on developing new user features, and, as new regulated markets appear support customers as fast as possible to be "the first" to launch them. In terms of trends in sports betting for us, it is all about the growth of eSports. We are seeing an exponential rise in interest in betting on eSports. Also, we can see trends where some new casino games are combined with RPG stories, for example; the Jade game series.
Do you feel using external platforms are mainly targeting the "low hanging fruit" customer segments within Sports Betting and if so, what can be done to broaden the scope?
I don't think external platforms will help you become a market leader or give any unique advantages for customers unless you customize your trading feed or have an aggressive marketing plan. To extend our customer proposition, one needs to mix using b2b platform features and their own developed application programming interface (API) to create a unique proposition. There are always a lot of things that can be improved, such as adding personal achievements systems, per customer configurations, personal promotions etc.
Your company offers bets on more than 20 sports, 200 leagues, and 600 sporting events every day: what's your advice to sports betting companies starting out at this point?
For a start, I suggest making solid foundation – a platform baseline. You need to think far into the future from the starting point to handle increasingly high-levels of traffic and new customers. When choosing your platform, choose wisely and choose a baseline with open API and functional migration capabilities – otherwise if the suit does not fit you in few years you will need to upgrade to a new outfit. For R&D, I think the maximum a viable platform solution can remain competitive is three to six years. Afterwards it's hard to stay in touch with the latest technologies, and most likely you will need either to dramatically refactor your solution or move to a new technologically advanced one.
Exclusive Interview with Andrei Andronic (Playson)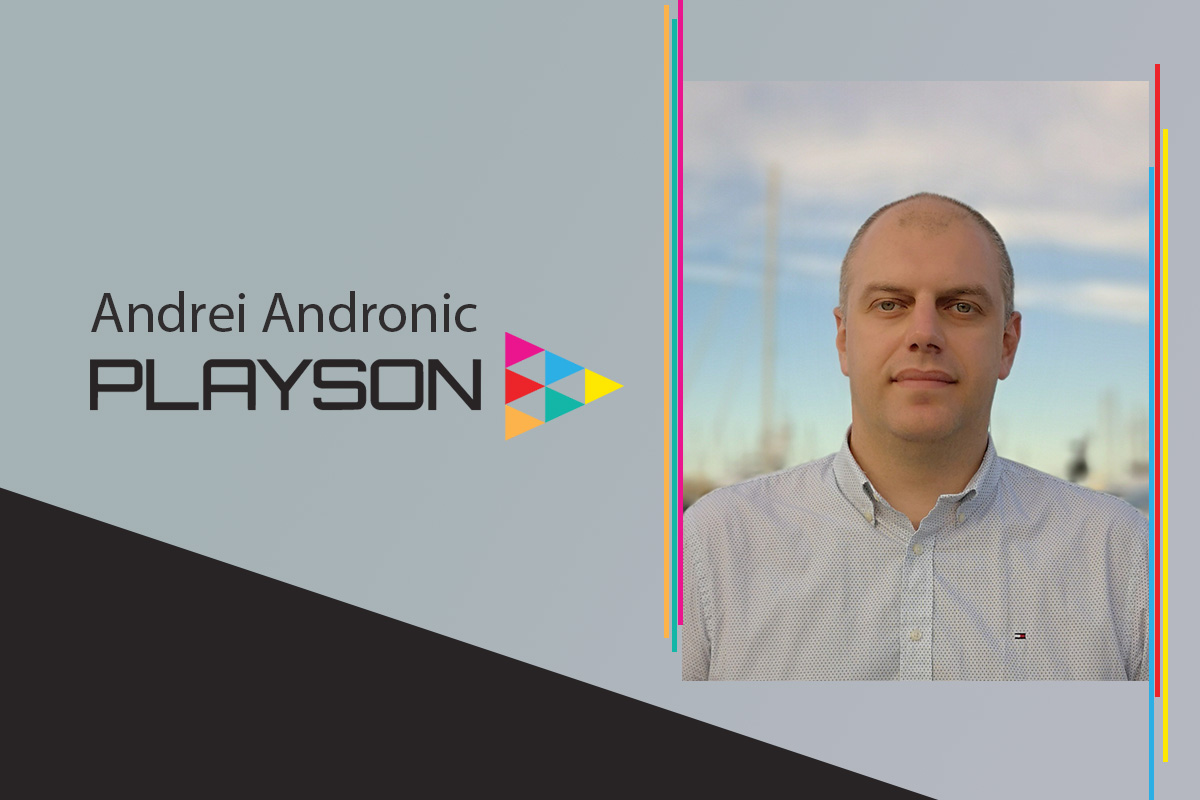 Reading Time:
3
minutes
European Gaming caught up with Playson's Andrei Andronic who talks European expansion, regulated markets, and why the ever-evolving nature of compliance is the perfect partner for innovation and a stepping stone to opportunity.
European Gaming: Is increased compliance and stricter regulation stifling innovation in betting and gaming, or should it be seen as an opportunity for more creative solutions?
Andrei Andronic (AA): It really depends on how one sees and understands compliance and regulations. Personally, I am of the opinion that the days when compliance was considered a constraint on a business' development or innovation are now gone and this view is quite outdated.
For a business to thrive in an industry where regulations are evolving at such a pace, the key to success is flexibility. Though some companies see compliance as something that needs to be weathered, the pace setters view them as an opportunity to prosper. To reap the rewards of industry developments, companies must adapt.
With more countries regulating and competition intensifying, operators are under more pressure than ever to secure an advantage. Companies should be able to adapt deftly and swiftly, meaning the evolution of compliance, regulation and the industry as a whole should be welcomed as an opportunity to flourish.
European Gaming: What are the particular challenges for operators and suppliers in Central and Eastern Europe at the moment?
AA: At the moment, operators face significant challenges. The regulatory regimes are so dynamic that it is a real struggle to keep up with new and ever-changing requirements or occasionally completely new licensing regimes. These processes can take years and be a very busy period for compliance specialists. With the lack of homogeny in Central and Eastern European regions, what works in one area is completely different in another. Playson recently secured a Class II Licence from the Romanian regulators (ONJN), a licence I had been working on right from the start, and one that meant a lot with Romania being my home country. Yet, even knowing the gambling infrastructure well, the process still took a long time, and inevitably would be a completely different experience if you compared it to other regulations.
Operators are also scrutinised more by the relevant authorities than suppliers, but on the other hand, suppliers face more legal challenges. Though the competition in these markets, especially in relation to compliance, can be used as a unique tool to gain an advantage.
Many companies are embracing and implementing compliance as potential boost to their success in Central and Eastern Europe as it mitigates the risk of regulatory actions. Ultimately it presents a company as solid, reliable and trustworthy partner.
European Gaming: What products and services are Playson putting in place to ensure they are both innovative and compliant at the same time?
AA: Our development/engineering, product and integration teams are doing a fantastic job and always creating interesting and unique products. We target regulated markets and ensure technical compliance with the help of our test lab.
When facilitating the evolution of compliance, innovation is an inherent by-product of staying ahead of the curve. At Playson, we are constantly training, be it in-house or utlisiing external workshops. All of our employees are kept up to date on the latest levels of compliance. There's a truly cohesive structure here at Playson whereby those in all divisions are kept abreast of any changes in compliance, and training sessions can be suggested by any department in house to make sure we observe any updates to the social responsibility aspects and other regulatory requirements imposed to us through our licensing conditions.
European Gaming: How important are Central and Eastern European markets to Playson?
AA: Central and Eastern Europe is a big focus for us at the moment and we have made some prominent commercial advances into these areas over recent months. It's a market that collectively we have a wealth of experience dealing with, and that as company, we see a huge amount of potential in. We've enhanced our position in markets such as Lithuania, Latvia, Italy with partnership deals and we recently obtained a Class II Romanian license by the ONJN.
These partnerships are not only a fantastic opportunity for us to have our games released to as many players as possible, but with each new market we enter we acquire more knowledge about regulations and territories. This makes us greater equipped to dealing with possible issues in a variety of regions should they arise, and ultimately makes us a more robust potential commercial partner.
Hyperion playing hard for a win-win all round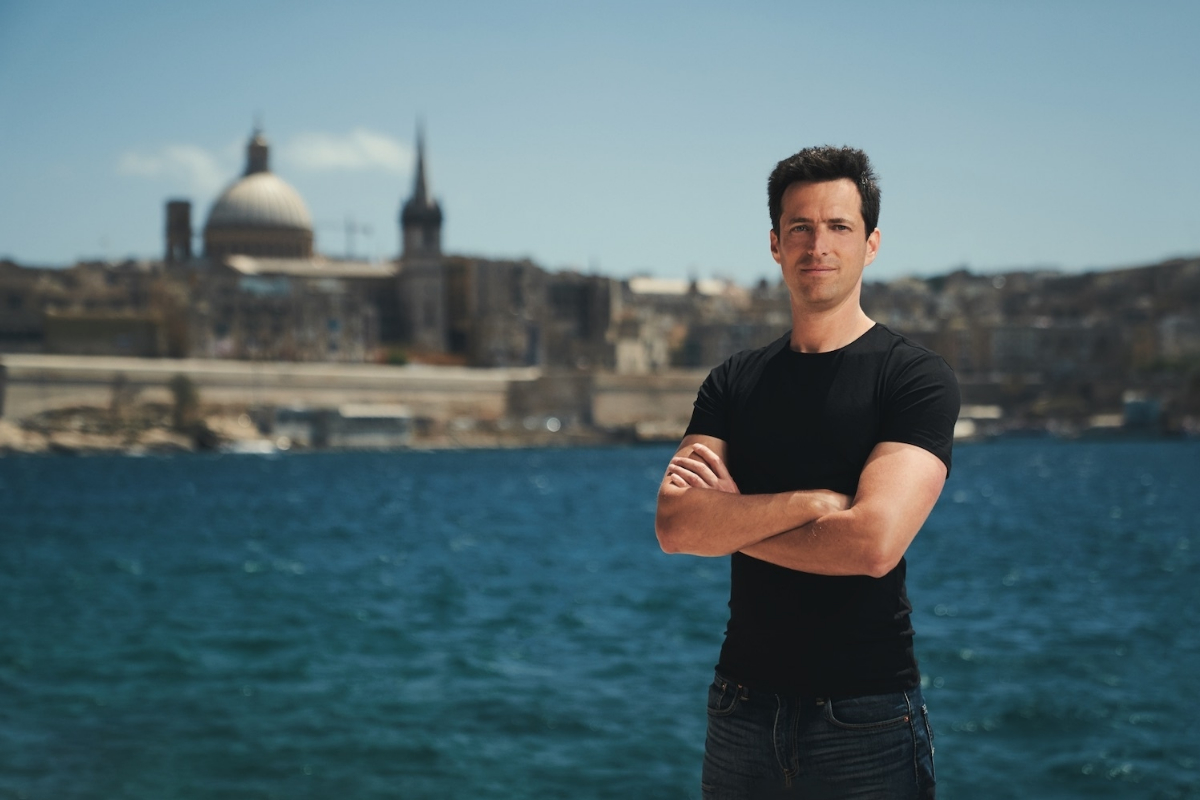 Reading Time:
2
minutes
Stav Zilbershtein will be unveiling Hyperion's new iGaming integrations team shortly and as a sneak preview of what the industry can expect from this pioneering development the phrase 'creating powerful technology driven solutions', gives a pretty good idea of where Zilbershtein is heading.
Hyperion is launching the iGaming integrations team – what is the service about and how does it benefit brands and platform providers?
We realised that many platform providers are constantly being approached by their clients with integration requirements. These can range from implementing game providers to payment providers and other custom 3rd party services. Most platform providers don't want to occupy their core technology team with such requests because they are not setup to support their clients in the form of an agency. On the other hand, the reality is so that platform providers that can't cooperate with the requirements of their clients and cannot provide them with the freedom and flexibility that they need will lose their clients. This is where our team comes into play. We allow platform providers to partner with us and leave this particular type of work to the Hyperion iGaming integrations team. This is a win win for all platform providers in the industry and for their clients.
How successful is it proving to be?
It feels like the most natural step for us. Being based strongly in the iGaming sphere we developed the expertise through our experience in the past years. For platform providers that don't have such custom services unit it makes total sense and we get highly positive responses. Partnerships form fast and without much effort. For brands that we come across that are new or in the process of fast growth we see it as the fastest and most economically efficient solution.
What can brands achieve from working with the Hyperion integrations team?
No matter which platform provider the brand is based on, we can always assist with integrations of any 3rd party solution that the platform supports. Some brands have ideas for various mobile or web based apps and all of those visions require a fast agile provider that can manifest these apps in reality. With the knowledge and experience we have accumulated in the iGaming niche it is the path of least resistance for any fast growing brand.
Who do you look to partner with moving forward?
We constantly talk to all active big and small platform providers. From casino and game providers to sports betting platform providers, sports data providers and payment providers. If your solution is not mentioned on our iGaming integrations page we strongly invite you to contact us and establish a partnership with Hyperion. It's a win win from all sides.
What do you aim to achieve this year with the integrations team?
We want to enable the flexibility to create powerful technology driven solutions to all brands and all clients of the popular platform providers. This year the market is getting much more sophisticated than what it used to be and only those that will be able to drive strong technological based solutions to their players will survive. We are here to enable that to any brand that realises that reality.
Exclusive interview with Stuart Godfree, Managing Director and co-founder, mkodo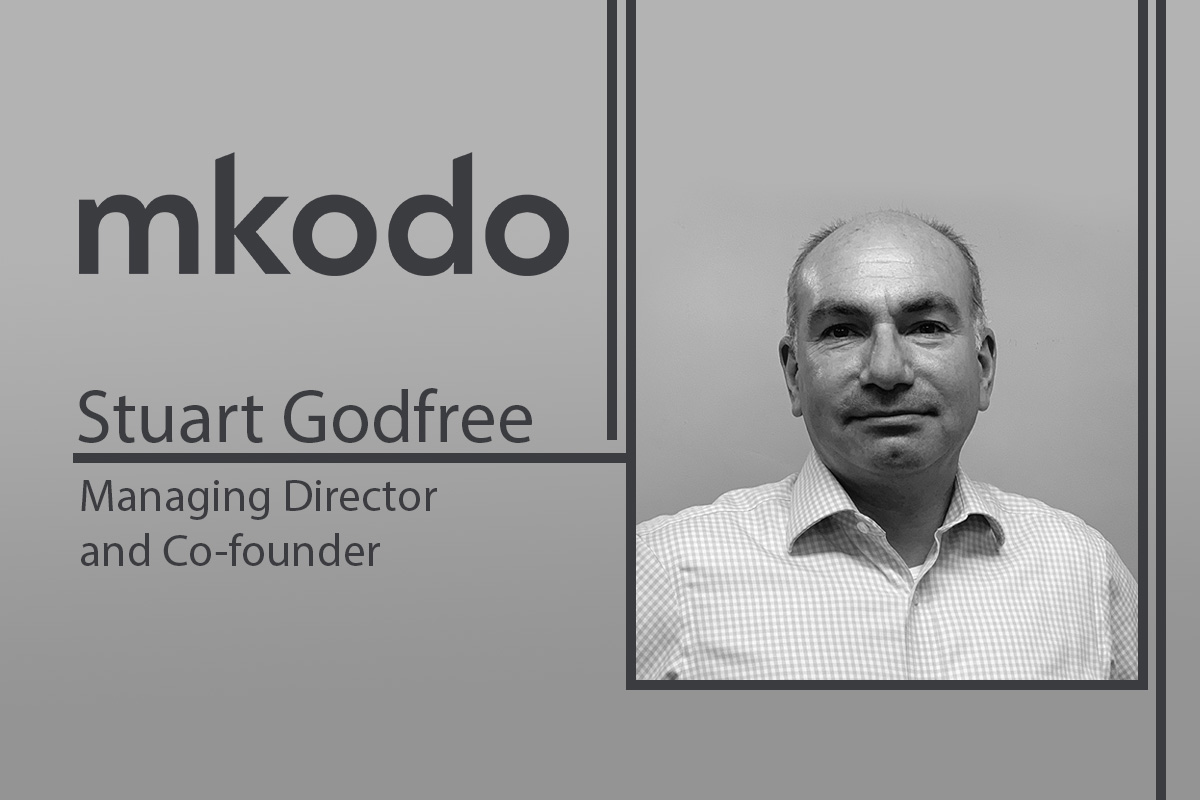 Reading Time:
3
minutes
Stuart Godfree co-founded mkodo with Sue Yoxall in 2001, taking the opportunity to bring an innovative technology-based service to the rapidly developing gaming market. Recently, Stuart founded mkodo's Evolve Scheme, a graduate scheme investing in the next generation of talented individuals who want to progress a career in the mobile applications technology field.
You offer apps and digital products to the betting, gaming and lottery sectors, what do you think is the most important thing operators need to consider in terms of their digital experience offering?
Having a strong digital offering is no longer an option but a necessity for all operators and suppliers in the gambling industry. We work with several lotteries and traditionally this has been a product popular with the older generation who would buy and check the outcome of the draw in a retail environment. But nowadays, people are using their mobile phones for everyday tasks and this includes leisure activities such as betting and gaming. People have got used to the convenience of having everything just one click away and expect an easy, effortless user experience. For the lottery industry, this could for example mean a fully transactable experience; an app that offers the functionality to log in, deposit funds, check lottery tickets and withdraw winnings without unnecessary friction.
You work with several National and State lotteries. Would you say they are falling behind in the fast-paced digital development?
Although it can be argued that lotteries were late to the party when it comes to adapting to the online environment, we're now seeing a sizeable shift in attitudes. For lotteries to benefit from all the opportunities provided by the digital world, they must be bold in embracing new technologies and trends. This is particularly crucial to engage the mobile savvy younger generations. We have seen with our operating partners that with a slick and efficient online or mobile offering, no audience is unattainable. Of course, as with any industry, there is room for improvement and challenges remain. Regulators world-over are tightening up on legislation while Apple is following suit with its own restrictions on the App Store guidelines, troubling digitalisation. But the ambition is finally there, and that's an important step in the right direction. We recently gained a membership to the World Lottery Association and are partnered with some of the biggest names in the industry such as the Atlantic Lottery Corporation and the British Columbia Lottery Corporation. It's great to see that implementing an innovative digital strategy is a top priority for the lotteries we work with and operators have proven that they are able to keep up with rapidly changing consumer preferences in an online world.
You have recently worked on a project together with Teesside University, could you tell us a bit about that?
This was part of our "innovate together" competition that we launched to see if we could generate solutions to one of the biggest challenges that lotteries around the world are currently facing; attracting and retaining the younger generation. As mentioned, traditional lotteries are seen to be a preferred game of choice for older generations of 55-64, where 87% of lottery tickets are still bought in retail stores. So, who better to address the challenge of engaging a younger audience than millennials themselves? We asked students at Teesside University to come up with a solution that bridges the gap between traditional lotteries and the younger generations, in line with responsible gambling regulations and charitable beneficiary obligations. We heard four presentations packed with great ideas and well-developed arguments. We're now developing these innovative ideas with the students and we're excited to showcase them soon.
Apple has recently started enforcing their guidelines 4.2 and 4.7, could you tell us a bit more about the implications this could have for the betting and gaming industry?
Apple's restrictions on nativity and real money games have served as a double blow to the industry. For a lot of operators, repacking a HTML website in a native container was standard practice for their mobile applications. But that approach will no longer work under the new guidelines and has the potential to impact the industry massively in terms of app re-development time and cost.
On top of that, the 4.7 restriction has potential to be even more damaging, particularly for operators that have a high level of native functionality but include third-party casino games. As Apple will no longer accept games that have been 'side-loaded', as we call it, operators are left with a difficult decision: either abandon their iOS application and move solely to website distribution channels, or work with game developers to embed top titles with the application code. Both options come with pitfalls, however, the full extent of how these restrictions will truly impact the industry is yet to be realised.
What can we expect from mkodo in 2019?
We've been helping our clients and partners understand their obligations and responsibilities with the revised Apple Guidelines, as well as developing strategies to minimise the impact amongst operators in the wider betting and gaming industry. We will continue to do this and will advise on what happens beyond the September 3rd deadline. More widely, our business in Canada and North America continues to go from strength to strength and we're looking forward to making valuable new partnerships in the region.