The (Possible) Future of Online Slots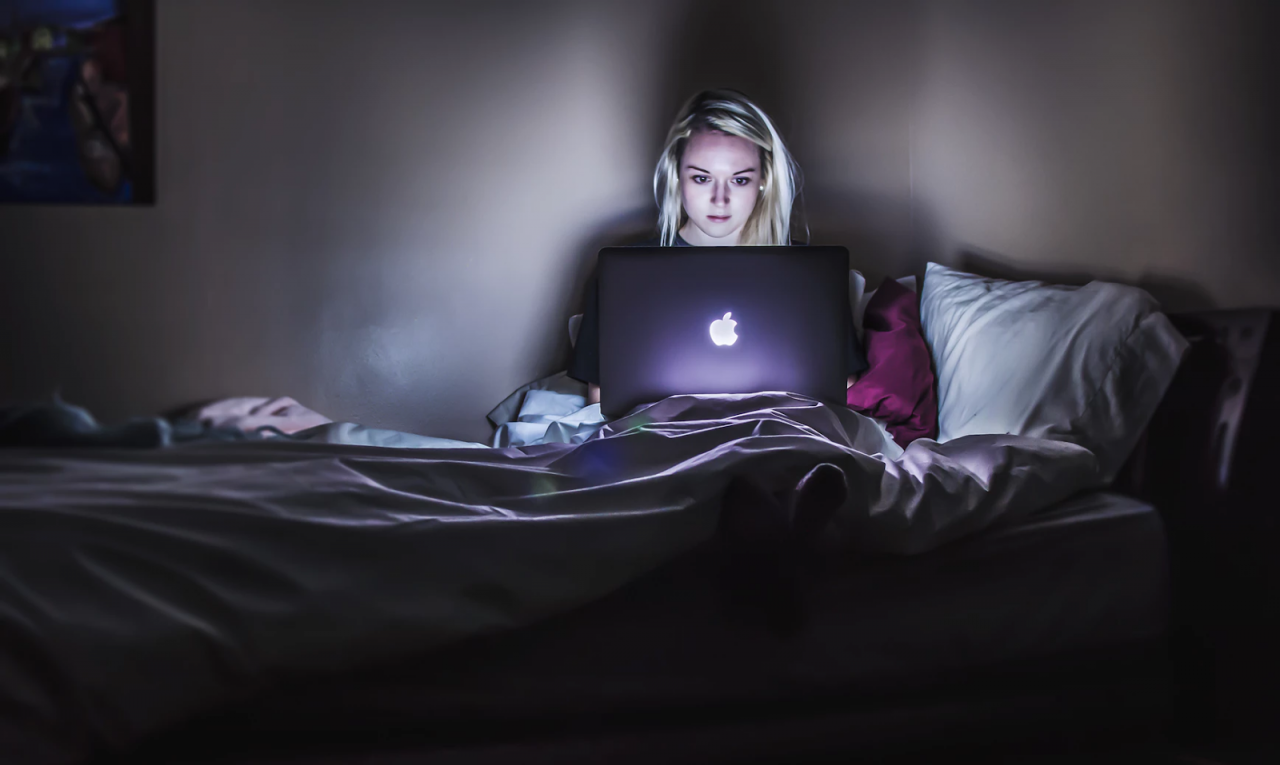 Reading Time:
4
minutes
In online slots are about anything they are about technology. At every stage of the development of slot machines – from the earliest mechanical machines, through video slots and on to online provision – slots have taken the latest technological advances and used them to deliver an enhanced player experience. While it's always difficult to predict what's going to happen in the future of online slots – developers are keen to keep their best ideas under wraps – one safe bet is that the most exciting developments of 2020 will revolve around the latest technology being harnessed to change when, where and, most importantly, how players experience online slots.
Skill Based Slots
The line between game playing and slots has been blurring for some time. Slots like Jungle Jim: El Dorado and Immortal Romance have made use of the kind of characters, storylines, luscious graphics and different levels that are more familiar from console games than traditional slot machines. The key to these slots is still the spin of the wheels, perhaps, but there's much more going on.
The next step in this evolution – and the point at which slots and games begin to merge – is likely to be the introduction of slots with skill based features. The appeal of this will be two fold; gamers who spend much of their leisure time exploring detailed 3D worlds via the latest generation of consoles will feel right at home with the slots, and the appeal will extend to players who a value a test of skill over a purely random spin of the wheels.
Female Friendly Slots
For many years gambling had a fairly masculine image. It was assumed that the people visiting casinos were mainly men, and the same was thought to apply to online casinos. The advertising for online gambling apps has often reflected this balance, both in terms of its' content and how it has been targeted. More recently, however, this perception has shifted. A survey carried out by 888.com found that the divide in online gambling now fell at 56.2% men and 43.8% women. The developers of online slots will be aware of this shift, and it is likely to be reflected in the kind of imagery which slots are based around. Bikini clad babes and bunny girls are going to make way for figures of female empowerment like Wonder Woman or simply non-specific images which aren't designed primarily to catch the eye of a passing man. The rise of access through social media like Facebook will also feed into this trend, with women known to value the social aspect of online gambling more highly than their male counterparts.
Welcome Bonuses
Virtually every online casino worth its' salt now offers a dazzling range of welcome bonuses. The reason for this is that they mark a key way of casino being able to differentiate themselves. In a competitive market dominated by a relatively small number of developers, innovative, attractive and generous welcome bonuses are a relatively simple way for an online casino to set itself apart. Once a player has selected a specific casino – drawn by a generous bonus – they are likely to stay with that casino in the longer term. In 2020 we can expect welcome bonuses to become more generous and, in many cases, to be tied to specific games. These are often games like Mega Moolah which offer the chance to land a huge progressive jackpot, setting up the tantalising prospect of becoming a millionaire on the back of free spins.
Crypto Currency
Crypto currencies such as Bitcoin and Ethereum often make the headlines on the back of lurid tales of people making or losing millions, or speculation on the degree to which they will eventually replace 'conventional' currencies. In the world of online gambling, the use of crypto currencies has been fairly slow to take off, but the obvious advantages they offer mean that this situation is likely to change in the future.
The advantages for crypto currencies when online gambling include the following:
Withdrawals are faster – because the funds don't have to be processed by a bank – something which can sometimes take several days – crypto currency withdrawal are often virtually instant.
Anonymity – when you use a crypto currency to gamble the only information the casino has is your key number and how much you have deposited. Because you don't have to leave details such as a payment card and your name and address you can play with complete discretion and relax in the knowledge that you're not at risk from a data leak or malicious hacking.
Wearable Technology
The switch from desk based provision to mobile gaming was one of the biggest changes to hit online casinos in the last 5 years. Suddenly, people could play their favourite slots on the train while commuting, sitting at the kitchen table or even (if they were willing to risk their smart phone) in the bath. This switch meant that developers had to rise to the challenge of creating slots that worked equally well on hand held devices, and the next leap forward seems set to be a shift to wearable technology.
According to Statista, the market for smartwatches is set to boom in the next couple of years. The prediction is that, by 2022, 37 million smartwatches worldwide will be running the operating systems Wear OS and Android, while 34.5 million will be running the Apple Watch OS. In a world in which players can access their favourite slots without even having to take their phone out of their pocket, developers will be keen to create titles offering instant thrills, bold graphics that work well on a small scale and no-fuss playability.
Augmented Reality
Remember Pokemon Go? That was the moment that the technology of augmented reality crossed the line from being a tool that was useful if you wanted to see what a chair would look like in your lounge, to being part of the world of mas entertainment/gaming. In simple terms, augmented reality allows users to impose video graphics onto real world solutions, via a device like a smart phone or a tablet. Augmented reality slots will bring the sights and sounds of a real world slot machine into the environment in which the player is located, including special effects like fireworks and raining coins to celebrate a big jackpot win.
SKS365 At European Gaming Congress: "Responsibility, Awareness And Common Sensitivity Are The Answers Against Prohibitions And Prejudices In Italian Gaming Industry"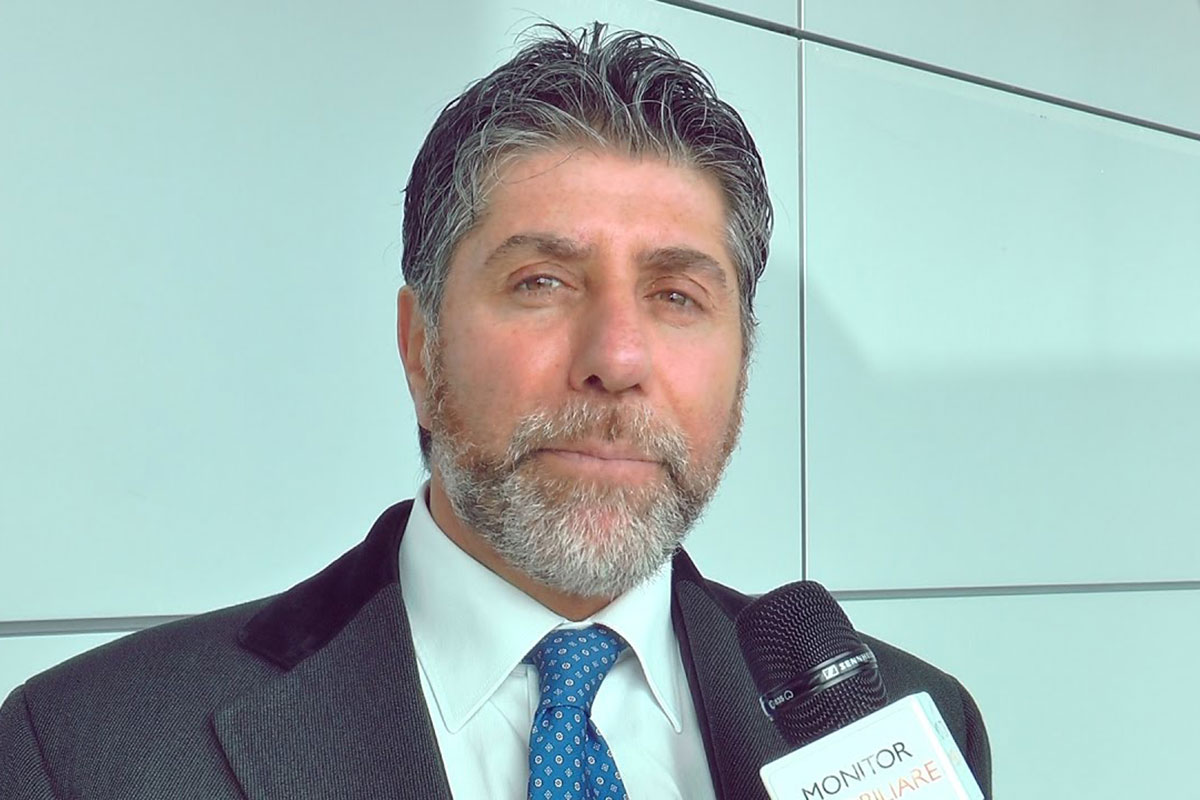 Reading Time:
2
minutes
Maurizio Bernardo (Senior Strategic Advisor) and Francesco Gaziano (Chief Marketing Officer & Country Manager Italy) engaged in the first Italian edition of the EGC
Milan, november 8, 2019 – Italy in the European Gaming Congress spotlight. The international event this year dedicated an entire day to gaming in Italy to open the debate about the state of the art in the political, regulatory, technological and economic sphere, with the contribution of some of the most authoritative names in the international market.
Almost physiological, this year, the choice to bring together operators, shareholders, professionals, service providers and management from all over Europe in Italy, given the excitement and uncertainties of the last few months. For this reason, in the planning of the event, the main debates were Focus on Italy (compliance panel discussion) and Marketing for Operators in Regulated Markets, which saw the respective participation of Maurizio Bernardo (SKS365's Senior Strategic Advisor) and Francesco Gaziano (SKS365's Chief Marketing Officer and Country Manager Italy).
"In public gaming market and actors are in continuous and rapid evolution, so it's necessary aim for a single and widespread regulation, in order to penetrate the territory through management and control actions by the institutions and of the Authorities all and, in this sense, the Municipalities could play a fundamental role – said Bernardo in his morning speech, focused on the consequences of the Dignity Decree and on the lack of effect of the distance meter – The role of the Municipalities is essential for a framework law governing the location of sales outlets in the area. An perfect machine, which considers the different needs and all local and national actors, could even be able to feed itself: just think of what it could mean to include the Municipalities and local authorities in the revenue, aiming to establish a virtuous circle in which part of the revenue could be used for the prevention of gambling addiction and for responsible gaming training."
In the afternoon, it was Gaziano's turn to intervene on the aspect most linked to the operators: "In a context where communication activities are drastically reduced, we must focus on the recognition and reliability of the product on the one hand, and on an ethical approach and aware at all levels, especially at the physical level – continued Gaziano, referring to the importance of retail for the identity of each operator – Today more than in the past it is necessary to 'put your face', which in this case means to present ourselves to the customers throughout the national territory. Therefore we could not miss this meeting to make our voice heard also in such a crucial phase for the Italian market and beyond, given that this European Gaming Congress is the evidence that the importance of the Made in Italy industry goes well beyond the borders of our Country."
Fun And Entertainment In Casino House With Zitro's Illusion And Allure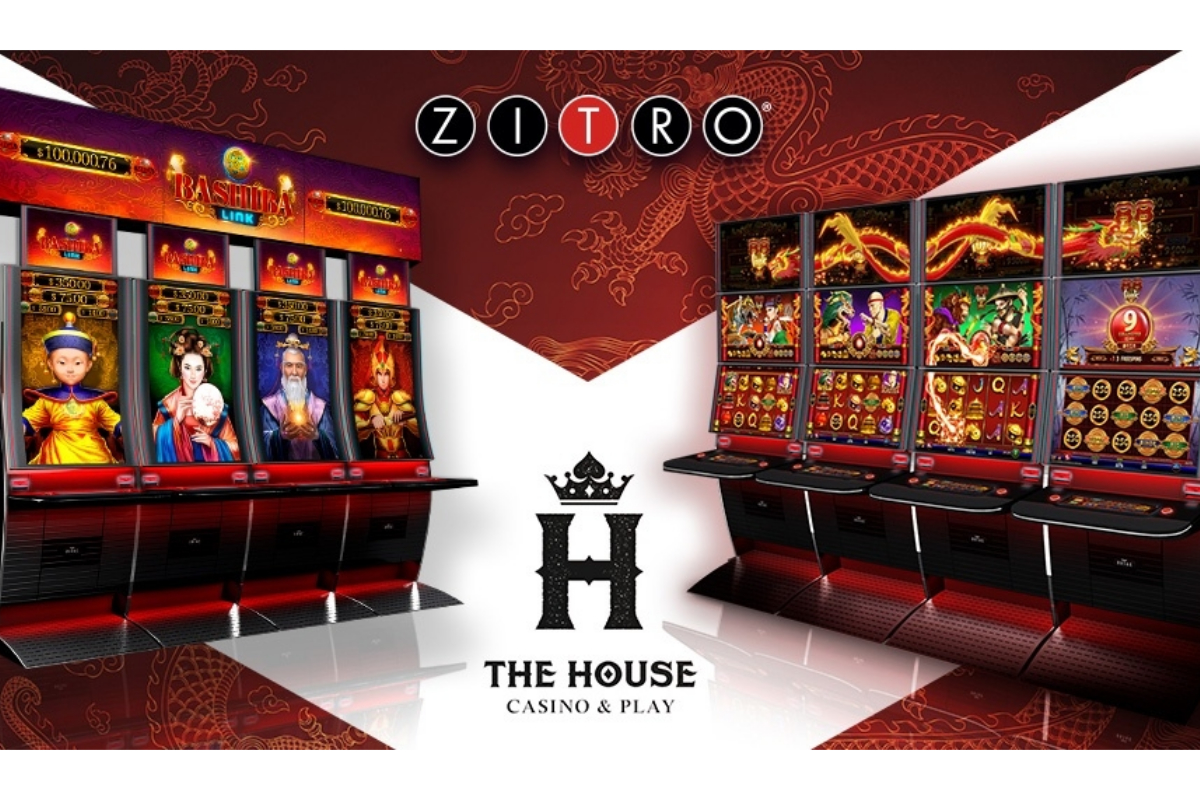 Reading Time:
< 1
minute
Casino House has taken a step further in diversifying its leisure offers with the new cabinets of Zitro, Allure and Illusion. "Zitro is a guarantee of success and every new launch of the company is welcomed by our players with great enthusiasm, so we didn't think twice about bringing the brand new Bryke machines to our casino. The success is overwhelming, as expected," says Alfredo Salinas of Casino House.
"We are glad to share the good results with our customers and we are very happy with the success of our new Illusion and Allure cabinets at Casino House. It is a Casino that is committed to bringing the quality of our products to its players and that shows in the results" says Johnny Viveiros Ortiz, founder of Zitro.
The new Zitro cabinets attracts the attention of Casino House players for their elegant, ultra-slim design and its highest level technical specifications to generate outstanding fun for its new games "88 Link Lucky Charms" and "88 Link Wild Duels" for Allure and "Bashiba Link" for Illusion, respectively.
OPAP Obtains Permission in Greece to acquire Stoiximan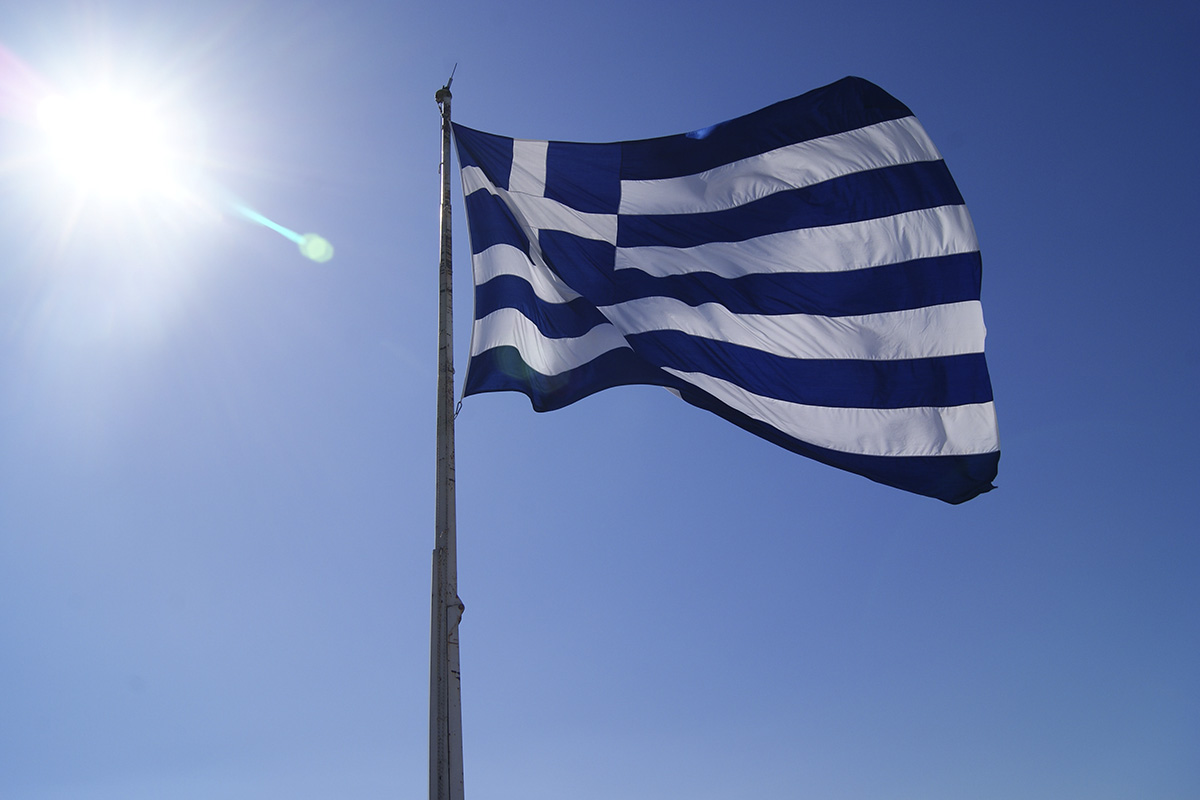 Reading Time:
< 1
minute
OPAP has got the approval of Greece's markets & competition authority HCC for acquiring a majority stake in online bookmaker Stoiximan Group.
OPAP is going to acquire a 51% stake in Stoiximan for €95 million, a Greek and Cypriot online sportsbook property operated by Malta-based European online gambling group GML Interactive.
The stake will be maintained by subsidiary 'OPAP Investments', who will co-share ownership of Stoiximan with enterprise investors TCB Holdings.
Prior to the transaction, OPAP had maintained 37% stake in Stoiximan secured through a €50 million investment undertaken in 2018.
HCC had been forced to reviewed OPAP's increased investment in Stoiximan, carrying out due diligence on anti-trust conditions and competition criteria as Greece seeks to implement a new gambling regulatory framework.
Seeking to complete its investment, OPAP governance will require approval from Cyprus's Competition and Consumer Protection authority.