Millennial Esports Launches World's Fastest Gamer Mobile Esports Competition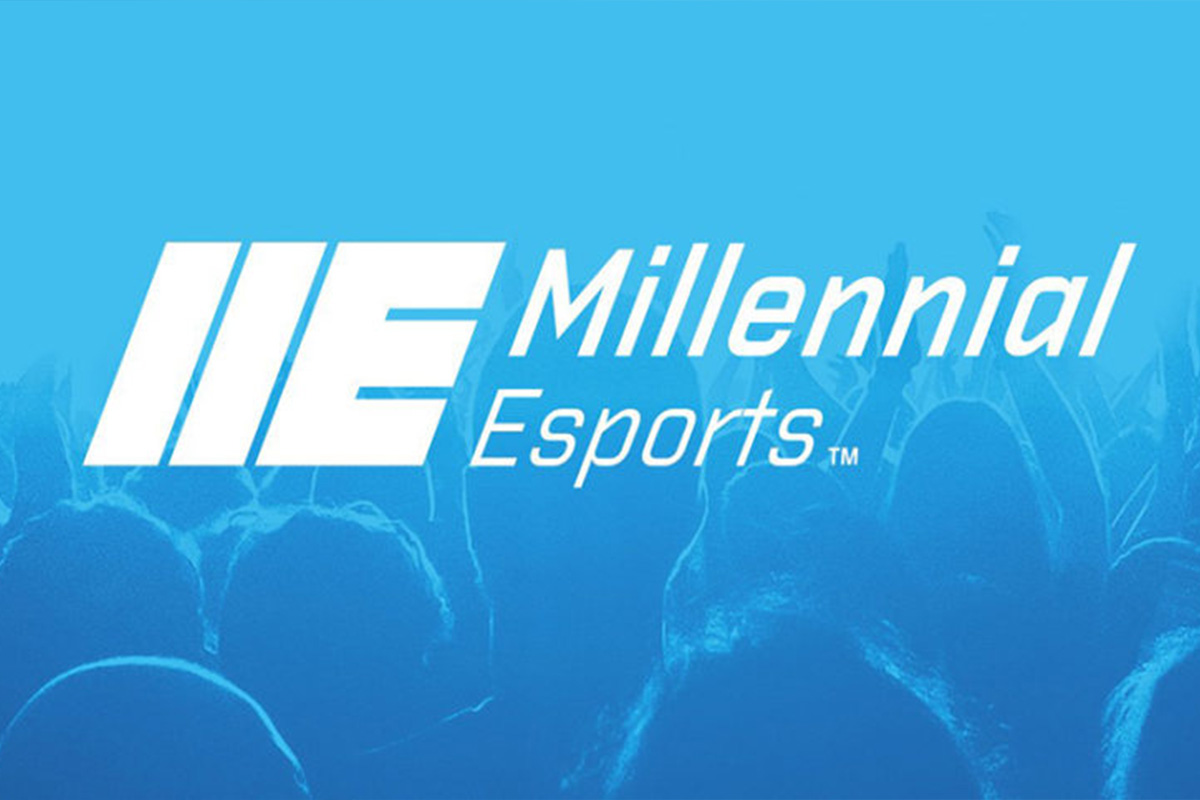 Reading Time:
2
minutes
Racing video game Gear.Club and World's Fastest Gamer, the world's most intense and demanding competition for virtual racers, have joined forces to drive massive interest in both brands. The players of Gear.Club, a racing video game developed by Eden Games, have got the chance to qualify for World's Fastest Gamer by taking part in a qualifying tournament on the mobile platform. The winner will join nine other gamers to compete for the chance to take part in a real-world race programme competing at circuits such as Daytona, Spa and Silverstone.
"Eden was the first traditional racing studio to switch to mobile, and the results have proven to be a big winner for Millennial Esports. The market reaction has been huge, particularly in North America and Europe. Millennial Esports will continue to leverage World's Fastest Gamer and other assets to drive downloads at low cost while using a portion of recently raised funds to enable Eden to develop its own new IP that will provide significant sources of revenue in 2020 and beyond. I believe we are still only scratching the surface for mobile racing games," Darren Cox, Millennial Esports President and CEO said.
Millennial Esports and Eden Games will reveal further updates later this month at GamesCon 2019 in Cologne. New Eden Games-developed titles over the next two years will include esports-specific modules, more social interaction, and – where regulation allows – wagering. Eden Games will also continue to develop its cutting-edge AI product, increasingly weaving it into future game releases.
"It has been an exciting year for all the team at Eden Games with the success of F1 Mobile and the wonderful partnership with World's Fastest Gamer and Gear.Club. We're very excited about our upcoming announcements for GamesCon. Like our gamers playing F1 Mobile and Gear.Club around the world, we're moving forward very quickly with some important new gaming developments," David Nadal, Eden Games Co-Founder said.
Start Your Engines! PlaySugarHouse.com In New Jersey Is Taking Bets On Virtual NASCAR Races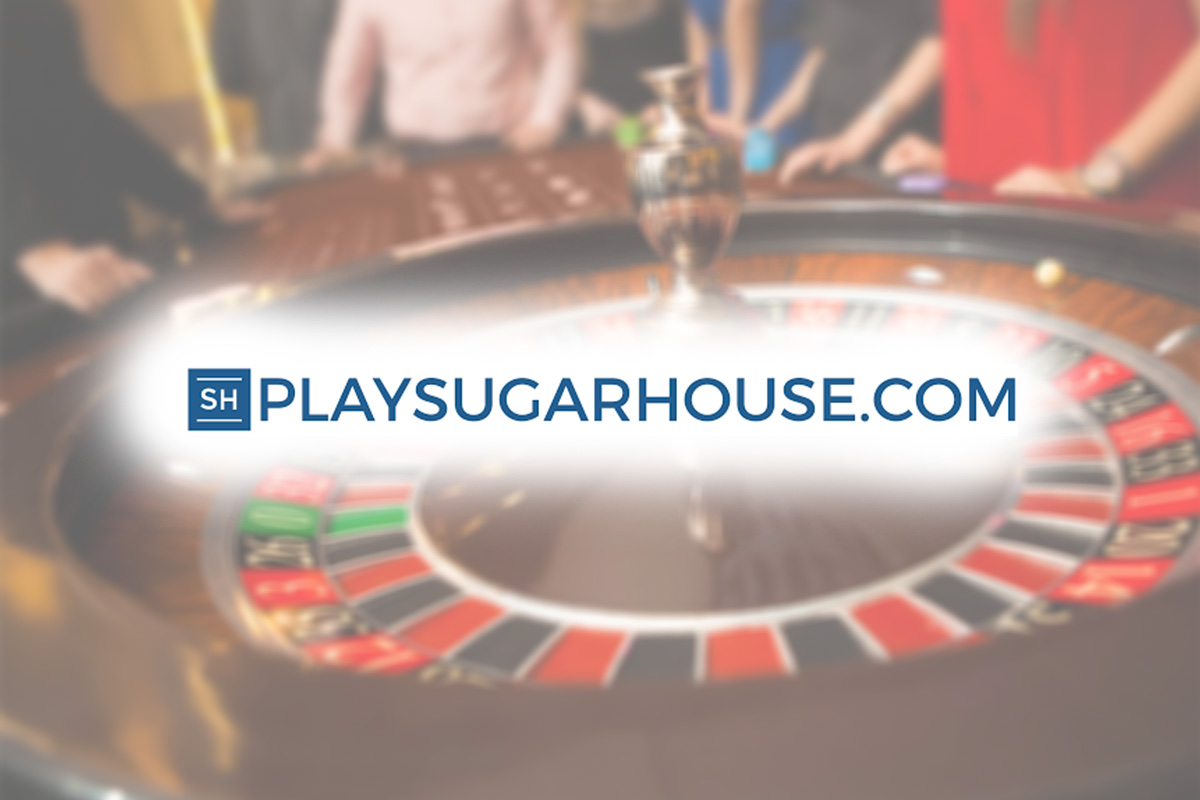 Reading Time:
2
minutes
PlaySugarHouse.com is among the first sportsbooks in the U.S.  to drop the flag on virtual NASCAR races.  The sportsbook has been approved by New Jersey regulators to offer betting on the 2020 eNASCAR iRacing Pro Invitational Series.  New Jersey players will now be able to place bets on a virtual auto race and the first race in the series they can bet on is the Toyota Owners 400 in Richmond on April 19.
The Cup Series races are as realistic as can be, featuring real stars of past and present including Jimmie Johnson, Kyle Busch, Clint Bowyer, Denny Hamlin and Dale Earnhardt Jr.  The series of races, which started March 22, are being broadcast on FOX Sports during typical NASCAR broadcast times and have been huge hits drawing over a million viewers to the fierce iRacing competition.
"We are happy to be able to offer such an exciting and competitive entertainment event," said Mattias Stetz, C.O.O of Rush Street Interactive, which operates PlaySugarHouse.com.  "It's also fun to see how these talented drivers will compare in the virtual world of competitive racing."
The eNASCAR iRacing Pro Invitational Series is offering exclusive entertainment on the premier motorsports racing simulation; the same one used for years by NASCAR's biggest stars to prepare for real world race events. This form of virtual sports is different than others because the simulator offers a full NASCAR experience down to the dynamics of the car and the real-life differences between track surfaces being raced on. Ultimately, the eNASCAR iRacing Series offers a competitive edge that traditional console videogames just can't match.
The virtual racing schedule is designed to follow the NASCAR Cup Series schedule, which had to be postponed due to the Covid-19 pandemic. Along with the Toyota Owners 400, the virtual NASCAR series includes the Geico 500 at Talledega and the Cup Series race at Dover and looks to make virtual stops at fan-favorite tracks from coast to coast.
ABOUT RUSH STREET INTERACTIVE:
Founded in 2012, Chicago-based Rush Street Interactive (RSI) launched its first betting site, PlaySugarHouse.com, in New Jersey in September 2016.  The company subsequently made history by becoming the first operator in the United States to offer a fully integrated online sportsbook and casino.  In addition, RSI was the first company to launch legal online sportsbooks both in Pennsylvania (PlaySugarHouse.com) and Indiana (BetRivers.com) as well as being the first to open a legal sportsbook in the state of New York (@ Rivers Casino in Schenectady) and, most recently, in Illinois (@ Rivers Casino in Des Plaines).  RSI also operates in-casino sportsbooks at Rivers Casinos in Pittsburgh & Philadelphia and at the historic French Lick Resort in Indiana.  BetRivers.com is also the exclusive official sportsbook partner for the Philadelphia Flyers & Wells Fargo Center.  RSI was the first US-based gaming operator to launch a legal and regulated online sportsbook in Latin America (Rushbet.co in Colombia).  Rush Street Interactive is also the developer and operator of a leading social gaming platform currently deployed at the group's affiliated land-based casinos and selected third party partners.  Rush Street Interactive was named "Mobile Operator of the Year" in North America at the EGR North America Awards 2019 and "American Operator of the Year" & "Casino Operator of the Year" at the American Gambling Awards in 2019. For more information, visit rushstreetinteractive.com.
SOURCE Rush Street Interactive
Esports Wagering at Unikrn, Already Booming, Accelerates as World Scrambles for Home Entertainment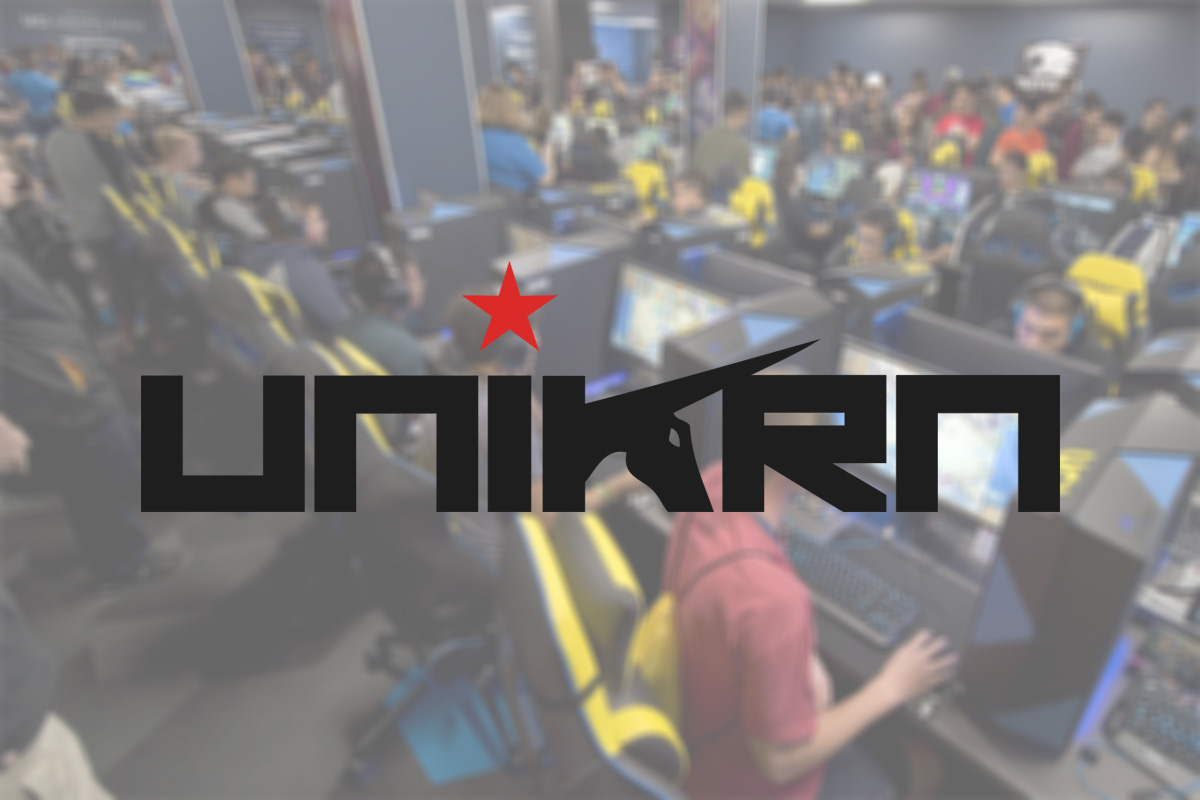 Reading Time:
2
minutes
When the world changes rapidly, innovation stands out. A handful of companies are seeing a surge in customer demand during the COVID-19 pandemic, including Unikrn, the world's leading esports-first betting operator. In 2019, Unikrn was named EGR's Esports Bookmaker of the year and in 2020, after six years of successfully developing esports fans, Unikrn is seeing historic spikes in interest for esports and online wagering.
The $100B+ gaming industry, and the younger $1B esports industry, were both on course for continued growth in 2020, but the COVID-19 pandemic has left billions of people trying to fill the void left by sports and live entertainment, accelerating esports with fans it will retain after nations have overcome the coronavirus threat.
Unikrn is the only bookmaker in the world providing 24/7 gaming and esports betting, even offering Unikrn UMode, a regulator-approved skill betting on online matchmaking games in the US and abroad. According to Verizon, online gaming has increased by 75% during North American peak hours, and Unikrn is the only operator on Earth able to provide wagering on these games.
In March, over 1.2 billion hours of content were consumed on Twitch (Amazon's video-game broadcasting platform). Unikrn streamer betting, real-time odds on very game played by the world's most popular streamers. Between streamer and esports, Unikrn offers over 150 upcoming games with up to 1000s of markets each day.
"We're really glad to be providing some normalcy and entertainment for our fans throughout these trying times," said Rahul Sood, co-founder and CEO of Unikrn, " With COVID-19 shutting all traditional options, esports has a wider reach than ever before. Each day, more people join the world's nearly 3 billion gamers, a hobby most new adopters will keep long after COVID-19 is a memory."
As COVID-19 forces cancellation of traditional sports, 1 in 5 people on Earth are staying at home during wide-spread casinos and entertainment venue closure. Global wagering fans are looking for their next bet and global sports bookmakers scrambling for adrenaline-packed entertainment that can run during pandemic conditions.
"Our yield across esports and wagering products is unprecedented and it's only getting better," Andrew Vouris, Unikrn COO said, "With no sports, a spike in users online, an increase in gaming and streaming, the new fans Unikrn collects now will stay with us for years to come."
Even some esports events have been cancelled, so Unikrn Virtual provides 24/7 esports action with a curated collection of classic moments and proprietary all-star matches. Real esports played fresh every minute in a never-ending stream and with deep market options.
Plus, Unikrn's casino is now launching live tables for classics like Blackjack, Roulette and Baccarat, giving the thrill of the casino from the safety of home.
Torque Esports teams with Blake Broadcasting to extend reach in North America, Europe, and Asia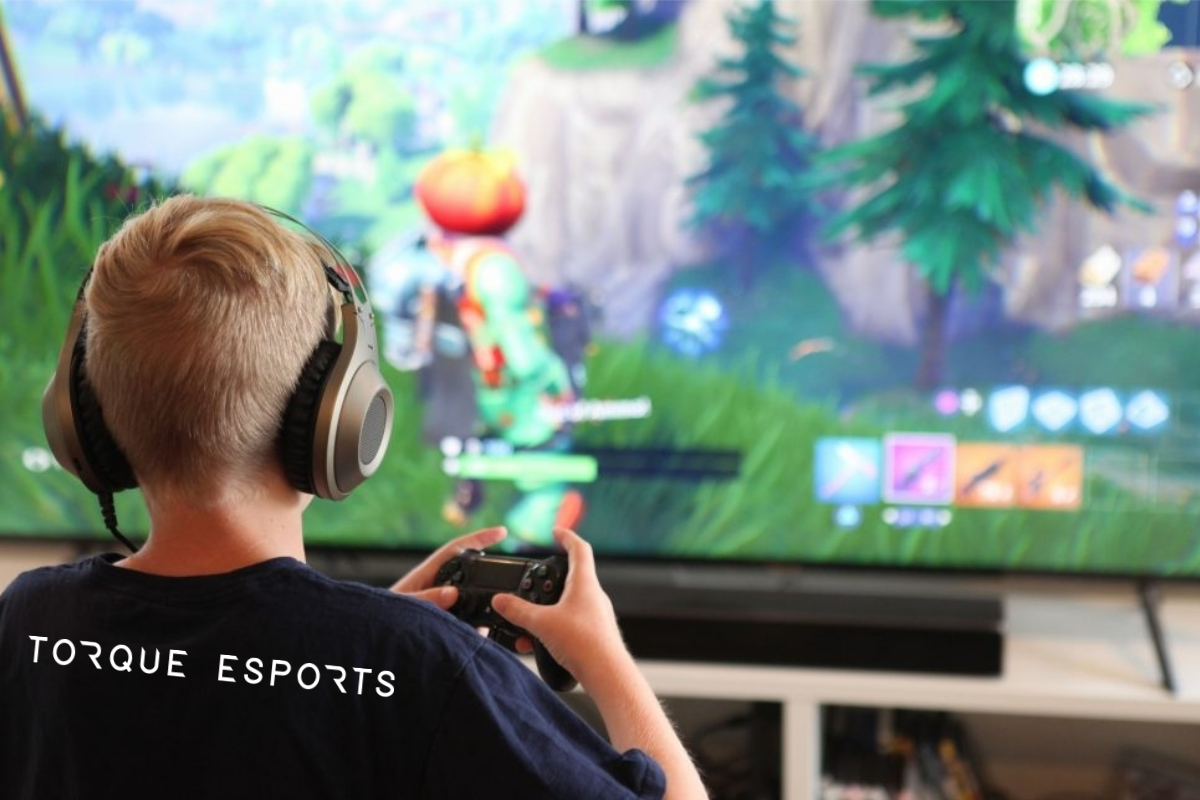 Reading Time:
2
minutes
Torque Esports Corp. ("Torque" or the "Company") and UMG Gaming's esports gaming content is positioned to reach millions of homes worldwide thanks to a programming syndication agreement with Blake Broadcasting.
Blake Broadcasting is a leader in broadcast innovation, consolidating global reach around the world in satellite, OTA (over the air) and OTT (over the top online) distribution – reaching a worldwide audience.
UMG's range of live-streamed esports competitions and series will now be shown globally on Blake networks across North America, Europe, and the Asia-Pacific region.
The leading platform for online tournament play, esports events, and programming, UMG has generated more than 1.2 billion page views, 25 million video views, and has paid out more than US$3 million in prize money.
"We had been planning our syndication efforts towards the Esports Upfronts event, which was to be held in April in New York," said Torque Esports President and CEO, Darren Cox.
"The rapid shift of interest in our existing simulator racing and competitive gaming content has been overwhelming. We had already been talking with Blake Broadcasting, so it seemed fitting to expand that deal to all of Torque & UMG Content."
The recent launches of major sim racing events such as The Race All-Star Esports Battle and Legends Trophy plus the UMG's Collegiate Clash events, were key drivers to sparking this relationship between Blake Broadcasting and Torque Esports.
This joint effort will bring exceptional reach for Torque Esports' advertisers and sponsors in addition to our existing presence and reach to the competitive gaming audience.
"The live content pipeline, especially in sports, all but dried up overnight," said Bob Blake, CEO of Blake Broadcasting.
"Torque & UMG Gaming already had a strong portfolio of competitive gaming content, from virtual motorsports to traditional series and remote competitions. The quality of Torque's programming and deep experience and history made the decision easy.
"Adding Overwatch Collegiate Clash and The Race All-Stars Esports Battle motorsport events to their catalog just strengthens our joint effort further."
The Torque Esports group also includes the Barcelona, Spain-based data analytics experts Stream Hatchet; Lyon, France-based game studio, Eden Games; Maranello, Italy-based motorsport simulator company, Allinsports; Silverstone, UK-based content and esports tournament creators, IDEAS+CARS; plus London-UK-based motorsport and esports racing media platform, The Race.
About Torque Esports:
Torque focuses on three areas – esports data provision, esport tournament hosting and esports racing. Torque aims to revolutionize esports racing and the racing gaming genre via its industry-leading gaming studio Eden Games which focuses on mobile racing games and its unique motorsport IP, including World's Fastest Gamer (created and managed by wholly-owned subsidiary IDEAS+CARS, Silverstone UK). With the proposed acquisition of simulator company Allinsports – Torque offers gamers everything from Free to Play mobile games to the highest end simulators. Building on the leading position of Stream Hatchet, a wholly-owned subsidiary, Torque also provides robust esports data and management information to brands, sponsors, and industry leaders. Its tournament organizing arm, UMG, has recently added a digital tournament platform to its portfolio of assets in its ever-growing ecosystem.
SOURCE Torque Esports Corp.