Rivers Casino Waukegan Proposed by State's Most Successful Casino Owners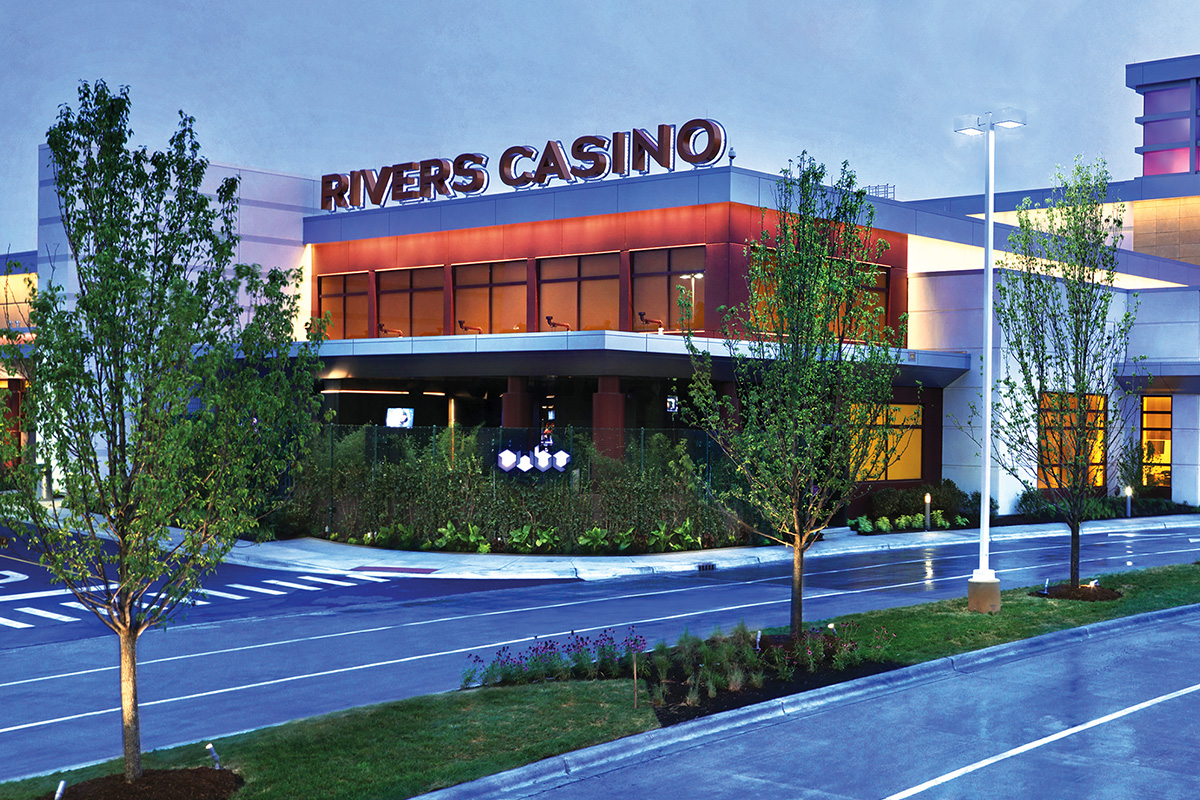 Reading Time:
5
minutes
The developer, operator and owners of the state's most successful casino, Rivers Casino Des Plaines, which earns more than twice as much gaming revenue as any other casino in the state, are teaming up to propose building a 1,625-gaming-seat Rivers Casino Waukegan. Rivers Casino Waukegan expects to create over 1,200 permanent jobs; 900 union construction jobs and pump over $150 million annually into the local Waukegan and Lake County economy.
Churchill Downs Incorporated ("CDI") (Nasdaq: CHDN) and Rush Street Gaming, which jointly own Rivers Casino Des Plaines, would bring their combined expertise as developers and operators of some of the most successful gambling and entertainment venues in the country to Waukegan at the Fountain Square site at Lakehurst and Northpoint Boulevard. The companies say their proven marketing and customer service approach will attract high-end patrons to Waukegan.
Rush Street, the creator of the Rivers Casino brand, is the leading developer of world-class regional casinos in Des Plaines, New York state, Philadelphia and Pittsburgh. In addition to its premier position in Illinois, Rivers is the market leader in the Capital Region of New York state as well as in Pittsburgh.
CDI is an industry-leading racing, online wagering and gaming entertainment company anchored by its flagship event – The Kentucky Derby. The company owns and operates 10 regional gaming facilities in eight states, as well as Arlington International Racecourse in Arlington Heights.
Opening a second Rivers-branded casino in Waukegan creates a synergy in the market. Rivers, with a premier reputation among its customers, would bring Illinois' leading gaming brand and proven record to Waukegan, delivering a tremendous benefit to the city that no other applicant can offer.
Other benefits and highlights of the proposal to bring Rivers Casino to Waukegan are:
Rivers Casino Des Plaines is the most successful casino in Illinois and hosted 2.9 million admissions in 2018. Its extensive patron database will help to attract players from throughout the region to Rivers Casino Waukegan, complementing—rather than cannibalizing—current local video gaming operators.
Rush Street Interactive, recognized by industry publisher EGR (e-gaming review) as Mobile Operator of the Year for North America, will operate in-casino and online sports betting for the proposed showplace. Affiliates of Rush Street operate the most successful sports books in Pennsylvania and New York.
The casino would feature Luxbar, an upscale gastropub, the first Gibsons Restaurant Group restaurant in Lake County.
The casino would have 1,625 proposed gaming seats, including a poker room, at the opening with the flexibility to add more.
CDI and Rush Street are offering to purchase or lease the city-owned Fountain Square property.
Rivers Casino Waukegan will make annual contributions to charities in Waukegan, Park City and North Chicago.
Rivers Casino Des Plaines is the first and only casino in Illinois to comply with a statutory minority- and women-ownership requirement. Rivers Casino Waukegan will use that experience to build strong minority- and women-ownership participation for the new venture. Rush Street also encourages diversity in its ranks, with 46 percent of employees and 28 percent of executives being persons of color.
"We're happy to be considered to develop and operate what we know will be a leading entertainment destination for the City of Waukegan, Lake County and the State of Illinois," said Rush Street Gaming CEO Greg Carlin. "It would be an honor to bring the Rivers brand and experience to Waukegan."
"We are especially proud of our long history of hiring local people and vendors in every market where we have invested. Rush Street spends more than $23 million dollars annually on firms owned by women and minorities," said Rush Street Gaming Chairman Neil Bluhm. "We're especially proud of our diverse workforce and the career opportunities we have provided our associates."
"Waukegan and Lake County deserve a world-class facility and together, with our partner Churchill Downs Incorporated, that is exactly what we will develop," said Bluhm. "We look forward to sharing more about our proposal with city leaders."
"Churchill Downs Incorporated has a 145-year track record of offering unmatched premium entertainment experiences for horse racing fans and significant expertise developing premier casino venues for our patrons throughout the United States," said Bill Carstanjen, Chief Executive Officer of CDI. "We are proud to partner with Rush Street Gaming to bring our shared vision for a world-class entertainment destination to Waukegan."
About Rush Street Gaming
Founded by Neil Bluhm and Greg Carlin, Rush Street Gaming and its affiliates, headquartered in Chicago, Illinois, have developed and operate successful casinos in Niagara Falls, Ontario, Pittsburgh and Philadelphia, Pennsylvania, Des Plaines, Illinois (Chicago area) and Schenectady, New York.  Rush Street Gaming and its affiliates has become one of the leading casino developers in the United States and operators of online casinos and sports books. Additional information at: www.rushstreetgaming.com
About Churchill Downs Incorporated
Churchill Downs Incorporated ("CDI") (Nasdaq: CHDN), headquartered in Louisville, Ky., is an industry-leading racing, online wagering and gaming entertainment company anchored by our iconic flagship event – The Kentucky Derby. We own and operate Derby City Gaming, a historical racing machine facility in Louisville. We also own and operate the largest online horseracing wagering platform in the U.S., TwinSpires.com, and are a leader in brick-and-mortar casino gaming with approximately 11,000 slot machines / video lottery terminals and 200 table games in eight states. We also operate sports wagering and iGaming through our BetAmerica platform in multiple states. Additional information about CDI can be found online at www.churchilldownsincorporated.com.
Information set forth in this news release contains various "forward-looking statements" within the meaning of the Private Securities Litigation Reform Act of 1995 (the "Act"), which provides certain "safe harbor" provisions. All forward-looking statements made in this presentation are made pursuant to the Act. Forward-looking statements are typically identified by the use of terms such as "anticipate," "believe," "could," "estimate," "expect," "intend," "may," "might," "plan," "predict," "project," "seek," "should," "will," and similar words, although some forward-looking statements are expressed differently.
Although we believe that the expectations reflected in such forward-looking statements are reasonable, we can give no assurance that such expectations will prove to be correct. Important factors that could cause actual results to differ materially from expectations include the following: the effect of economic conditions on our consumers' confidence and discretionary spending or our access to credit; additional or increased taxes and fees; public perceptions or lack of confidence in the integrity of our business; loss of key or highly skilled personnel; restrictions in our debt facilities limiting our flexibility to operate our business; general risks related to real estate ownership, including fluctuations in market values and environmental regulations; catastrophic events and system failures disrupting our operations; online security risk, including cyber-security breaches; inability to recover under our insurance policies for damages sustained at our properties in the event of inclement weather and casualty events; increases in insurance costs and inability to obtain similar insurance coverage in the future; inability to identify and complete acquisition, expansion or divestiture projects, on time, on budget or as planned; difficulty in integrating recent or future acquisitions into our operations; number of people attending and wagering on live horse races; inability to respond to rapid technological changes in a timely manner; inadvertent infringement of the intellectual property of others; inability to protect our own intellectual property rights; payment-related risks, such as risk associated with fraudulent credit card and debit card use; compliance with the Foreign Corrupt Practices Act or applicable money-laundering regulations; work stoppages and labor issues; difficulty in attracting a sufficient number of horses and trainers for full field horseraces; inability to negotiate agreements with industry constituents, including horsemen and other racetracks; personal injury litigation related to injuries occurring at our racetracks; our inability to utilize and provide totalisator services; weather conditions affecting our ability to conduct live racing; increased competition in the horseracing business; changes in the regulatory environment of our racing operations; changes in regulatory environment of our online horseracing business; increase in competition in our online horseracing; uncertainty and changes in the legal landscape relating to our online wagering business; legalization of online sports betting and iGaming in the United States and our ability to predict and capitalize on any such legalization; inability to expand our sports betting operations and effectively compete; failure to comply with laws requiring us to block access to certain individuals could result in penalties or impairment with respect to our mobile and online wagering products; increased competition in our casino business; changes in regulatory environment of our casino business; costs, delays, and other uncertainties relating to the  development and expansion of casinos; and concentration and evolution of slot machine manufacturing and other technology conditions that could impose additional costs.
Tips and Tricks to Mastering Online Casino Games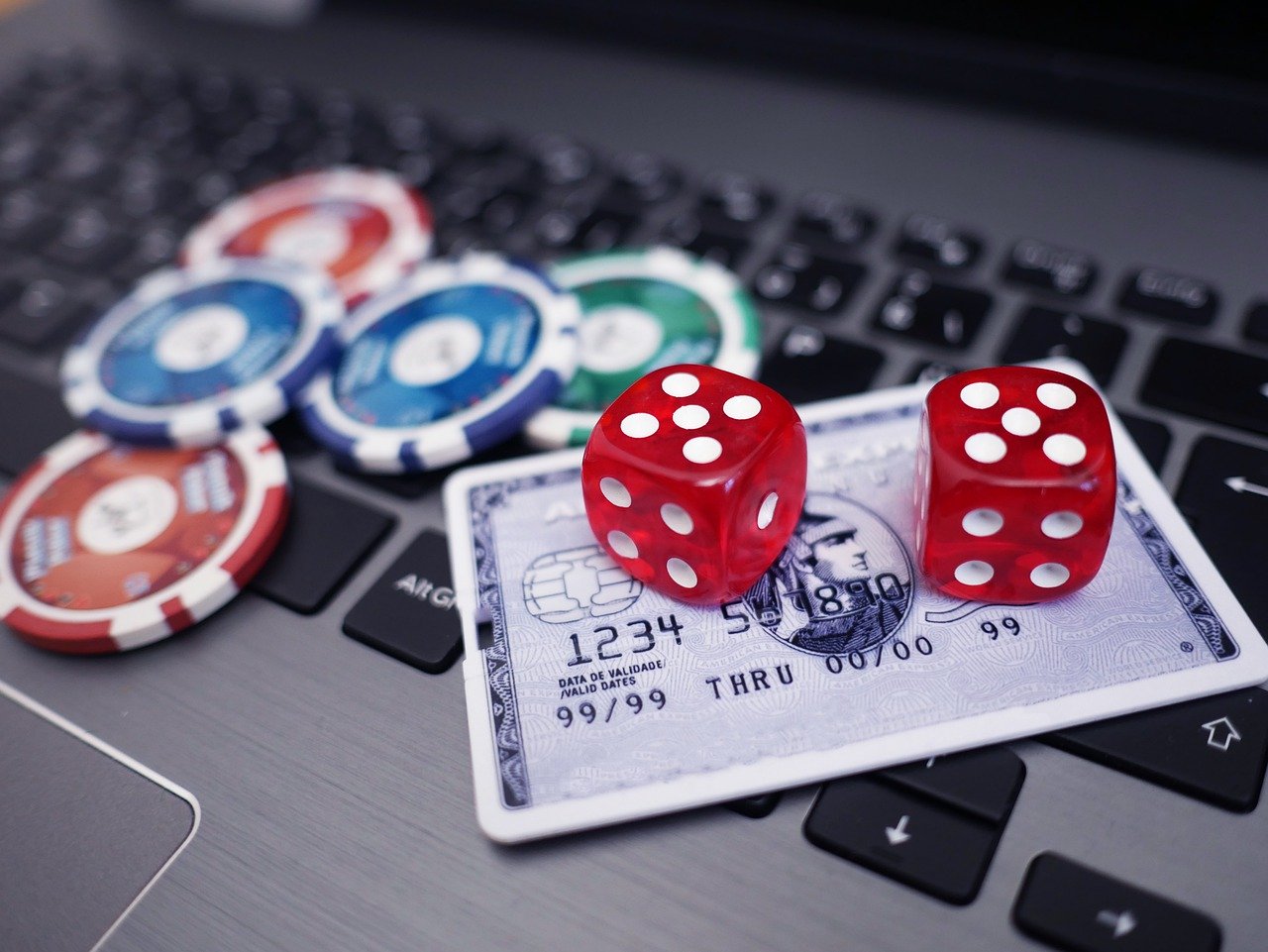 Reading Time:
3
minutes
As times have changed, online casinos have become increasingly popular with gamblers and it's not surprising as these changes have included a huge rise in the use of smartphones and other technologies, leading to people becoming reliant on them for practically everything, entertainment being no exception. Not only do online casinos provide ease and convenience to players/users, but due to the games barely differing from those in a physical casino, apps, and websites are becoming the logical location for a betting fix.
Due to this boom in popularity, the industry has seen many companies invest in ensuring that their online platforms are the best they can be, from the ease of use for all ages to fighting off competitors, of which there are a lot. Online casinos are also growing their popularity as they enable users to better their skills in the comfort of their own home, without an audience, to then bring their skills to the casino tables now and then, it is a great way to get your skills up to scratch.
There are a few tips and tricks to mastering online casino games, or any casino games in fact, so here are a few of the most popular games played by gamblers and a few things to keep up your sleeve when playing, whether you're playing online slots, or trying your luck with the roulette wheel.
Become a Roulette King
If you're a casino newbie, roulette is one of the most played games; despite how it may look in films or if you have watched others play, it can be very simple to learn and lots of fun once you know how to. The idea of the game is straightforward, you must anticipate the number or color in which the ball will land one once it has been spun on the wheel by the croupier, if the outcomes are as you predicted then you will be a winner, your return depending on the type of bet you placed, single numbers being worth more than colours or sections.
The basics of playing the game may be simple, but there are a few tricks that you may need to know if you want to master the game or even just increase your chances at a win. Outside bets offer lower odds and so winnings will be smaller than inside bets, but the risk is considerably lower. The risk is lower because an outside bet means betting on either…
Black or red
Odd or even
Low or high
Much like with any form of gambling or betting, roulette can cause you to get carried away with your money and so it is important to keep yourself in check, online game can allow you to do this easily as you are provided with a constant reminder of how much you have in your bankroll, limiting the possibility for your spending to become out of control. It is always wise to ask yourself, before putting down more money, if you can afford to lose it, as opposed to letting you remember to wander with the possibility of winning.
Become a Slots Champion
Slots are yet another popular choice for both actual and online casino players as there are so many to choose from and new ones being released fairly frequently. Sots are so attractive to players as they are so simple, they offer the chance to win some money without the hassle or confusion of too many rules, they simply explain the meanings of the symbols at the start of the game and indicate what you need to win and off you go. But, despite the game being easy, there are still a few tricks that can be used to maximize your chance of winning.
When choosing a slot machine/game it is good to look out for the payout and choose the one with the highest as if you want to win big you need to be playing a game that has it up for grabs. As well as the payout, the 'return to player' percentage is another thing to look out for as this indicates what percentage of all money placed in the machine is given back in winnings, the higher the better; this can be found by googling the game you are looking to play and you child be able to find it.
Slots are also beloved by players as they often offer players free spins and it is important to take advantage of these, but make sure that there are no hidden terms to doing so, the wager-free bonus offers are the ones you want as there are no conditions attached to redeeming them.
Online slots games will allow you to choose the option of playing automatically or playing for yourself, meaning that the site can spin for you, or you can decide to do it for yourself if you are superstitious about light or heavy spins. But, a tip for you when playing slots it that it doesn't make any difference, whichever option you chose, so save yourself the effort of trying to gain a favorable outcome and let it spin, by doing so you could be maximizing your chances of a win as the time spent spinning is longer.
eSports Betting Strategy – Key factors of success and what you should avoid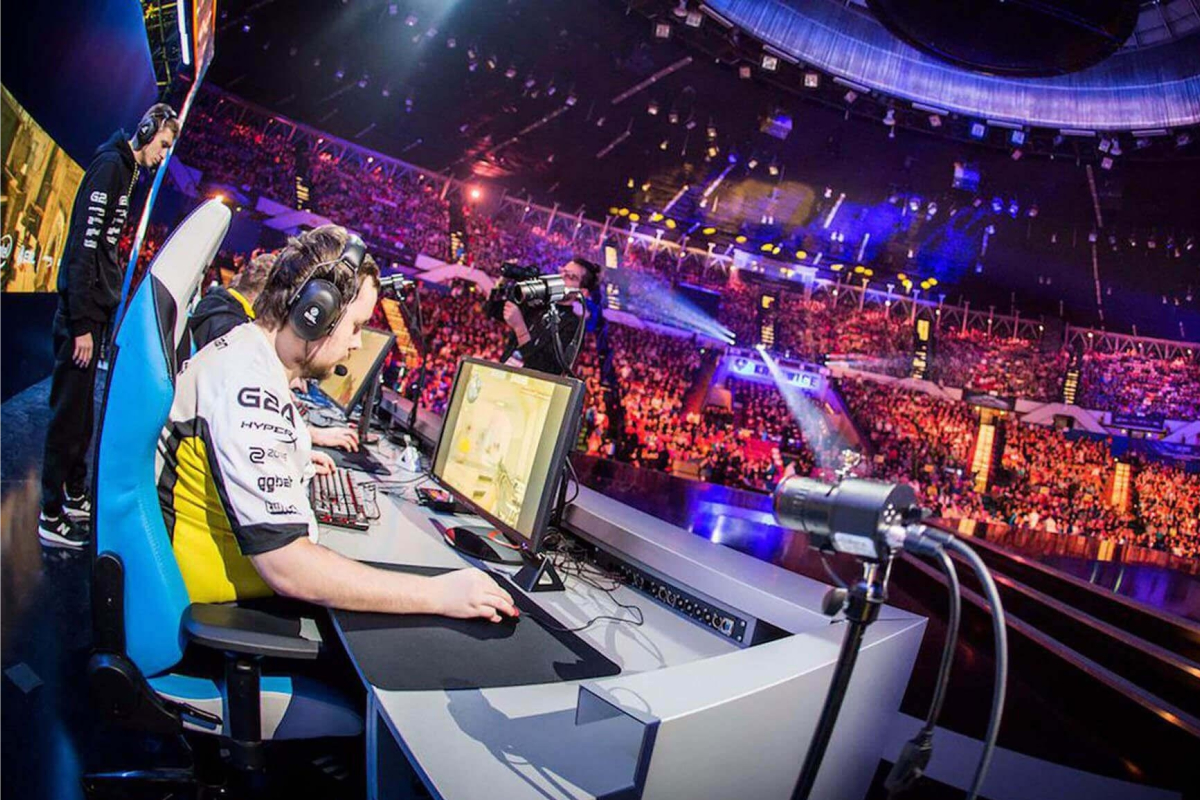 Reading Time:
4
minutes
Betting on eSports is becoming more and more popular every day. That shouldn't come as a surprise, since the market is flooded with online video games that are considered the new generation of sports, like League of Legends or Counter-Strike: Global Offensive.
The eSports industry is currently valued at over 1 billion dollars, and it's expected to grow even more in the coming years. But how can you use this information to your advantage?
Well, in recent years, bookmakers noticed the increase in demand for an eSports betting market. After understanding the potential, they quickly implemented a feature that allows gaming enthusiasts to bet on the outcome of the greatest gaming tournaments, like League of Legends World Championship or the Counter-Strike: Global Offensive Major Championships.
A significant advantage of eSports betting is that it works similarly to traditional sports, meaning that you will get odds based on team statistics, and you will have to decide which team will win the match. Mostly, if you're following all the major gaming championships, you should have a good idea regarding who will be victorious and bank some serious cash while you're at it.
If you want to be a serious bettor, having a well-defined eSports betting strategy is mandatory. Below, we've listed the key factors for success:
Choose a suitable bookmaker
Let's say you want to start betting on eSports right away. Well, if that's the case, you will want to sign up for a licensed casino operator, because otherwise you risk getting scammed by "pirate casinos" and even if you guessed the outcome correctly, you wouldn't be able to withdraw the winnings.
Even though this advice might sound like the most basic requirement for any aspiring bettor, many beginners have no idea where to get started. After running some tests, we've figured out that the platforms listed on this website are trustworthy, and many of them allow you to bet on your favorite eSports tournaments.
Additionally, the betting platform you go for must have low margins, best odds, and no bet amount limit. While it might sound like a daunting task, it's in your best interest to compare various bookmakers and choose the one that suits your needs.
Always research before planning your bets
Research is key in any betting market you're planning to get into. If you're an eSports fan, you surely spend hours watching professional teams battle each other on live stream or YouTube. However, you should never take that knowledge for granted.
Running in-depth research on eSports requires you to have a profound understanding of the game mechanics and how a team performs against another. Spend time getting to know the strategy used by all the teams participating in the championship, and you will begin noticing specific play patterns that could help you speculate the final outcome better.
For example, if you're a fan of League of Legends pro team SKT T1, you will notice that Faker, their mid-laner is able to win his lane and carry even if he is against a counter pick, as long as he's playing one of his main champions. However, if the enemy team bans Faker's best championship, SKT will be at a huge disadvantage, because their strategy revolves around their mid laner hyper carrying them in the late game. So, you can never be sure of a team's success, even if the odds are in their favor.
Keep track of your success
Being successful in betting requires a long-term strategy. Of course, racking up some easy wins because you got lucky might suffice, but if you're serious about eSports betting, you will need to measure how many guesses were made right and how many were wrong. After you've got a clear picture of your win rate, you can go ahead and analyze your losses and try figuring out what went wrong.
Implement a staking method
If you want to optimize your bankroll, you must implement a staking method in your betting. Necessarily, you will need to prioritize the events and adjust the value of the wagers accordingly. You don't want to bet too much on an underdog, even if your favorite player is part of that team. Still, if a team has an excellent reputation and has won a lot recently, you will surely want to wager more money on that event.
Now that you have a great idea on how to bet on eSports efficiently, it's time to learn some of the common wagering mistakes that you should avoid at all costs:
Avoid betting on too many games
Even if you're a complete beginner to eSports betting, you know that betting on every game is a bad idea, because you won't always find odds that offer a positive expected value. Therefore, you should carefully select the events that you bet on, based on the odds listed on the bookmaker's site and your general knowledge about the teams.
Never bet based on emotion
Just because you like a team or "your gut feeling" tells you that they will be victorious, it doesn't necessarily mean that your assumption is correct. Always make your betting decisions based on facts, and you should avoid getting "tilted." In a nutshell, being tilted means that after a losing streak, you decide to ditch your strategy and simply go with your intuition, which usually results In losing even more money.
Relying solely on the odds
New eSports bettors will see that an event has high odds, and they will instantly bet on the underdog just because they want to get a huge return fast. In reality, these odds are purely based on probability, meaning that they represent the bookmaker's estimation on what will happen. The higher the odds, the less likely that team is going to win.
We're not saying that an underdog will never win against a well-established team. However, you should never make bets based on the odds from the bookmaker. Instead, you should calculate the probability yourself by factoring in all the knowledge you have on the teams and by analyzing games where they go against each other (if available).
Now that you have a better understanding of how betting on eSports works, you can go ahead and start looking for opportunities. Before you go, keep in mind that patience is the key virtue of any gambler, so sometimes it's better not to bet at all instead of making a decision based on intuition or with just partial information.
Placing bets on eSports is just like playing them – many players understand the mechanics, but only a few of them will use them successfully and make it to the top!
Week 33/2020 slot games releases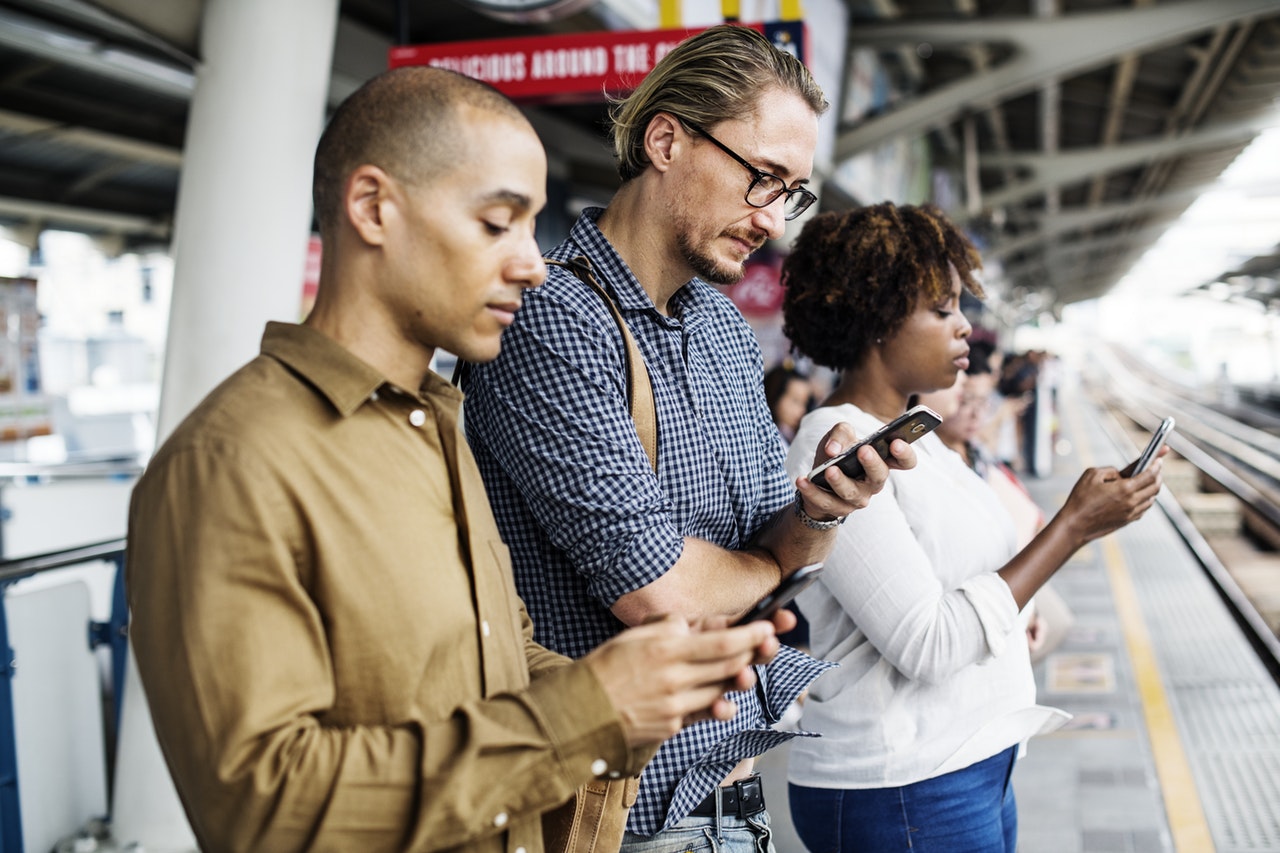 Reading Time:
5
minutes
Here are this weeks latest slots releases!
Iron Dog Studio is taking players back in time and to the dawn of Megaways™ with its latest blockbuster release that becomes the first Megaways™ slot to offer more than one million ways to win. 1 Million Megaways™ BC takes players on a journey back to the Ice Age where the beasts, and the slots, run wild. But if they can survive this harsh and rugged environment, they are rewarded with up to 1,058,841 ways to win. In the base game, every winning tumble increases the global multiplier up to a maximum of x8. Four tumbles in a row will trigger the Free Spins Bonus and given that there are 117,649 ways to win with every spin in the base game, players can enter the bonus with a x1,500 stake win.

OneTouch is challenging players to embrace the dark side with the launch of its ghostly new slot, Tiki Terror. The 5×4 title invites players to an amphibious world packed with humanoid-style Tiki symbols and eerily immersive sounds, as winning combinations set the terrifying Tiki masks alight. This otherworldly new game challenges customers to match symbols on its fixed 50 paylines, with sticky Wilds and free spins available for those who successfully brave its enchanted gameplay. Landing six or more Free Games symbols triggers the bonus round, with the innovative cashback feature granting players half their total bet, multiplied by the number of Free Games.

Black Forest is the latest slot title of Spearhead Studios, the gaming company within EveryMatrix Group.  Inspired by the fairy tale mythology associated with this historical German woodland, Black Forest is a slot designed with the German market in mind. The dark, magical theme sets the player in a fantasy world filled with mystery. The medium-volatility slot offers Random Wilds, Free Spins, Expanding Symbols and a Card Gamble option, and the woodland creatures can bring wins of 2,200x. Available in the 96.04% RTP variant.

iSoftBet, is inviting players to spin the reels in the lavish VIP Lounges of one of the world's most exciting gambling destinations in new title Macau High Roller. This 3×5 slot is the latest addition to a growing portfolio, bringing all the glitz and glamour of a big-stakes table to a player's fingertips as they search for three Free Spins symbols to trigger the bonus. When the bonus round is awarded, players are granted free spins where any chips which land are instantly cashed in, while the Macau Money Spin, which can trigger randomly on any spin in base play, will also see any chips instantly exchanged for cash payouts.

Yggdrasil, has released Football Glory, a 5×4 footie-inspired slot set in a packed stadium. The new title is released just weeks before major European leagues kick off their new seasons. The game comes with a generous All Stars free spins mode where players try to score a goal when they land on the reels. If the ball hits the back of the net, symbols are transformed into a sticky wild, offering increased chances to walk away with a valuable victory. The Silver and Gold Cup symbols offer coin wins or free spins while all wins within the base game increase the Glory Bar which, once filled, triggers the Supers Stars and All Stars free spins.

RubyPlay® has announced the general release of a new slot called Sun of Ra, having been exclusively released with GVC last week. The game invites players to bask in the power of the Egyptian sun as Ra, the Sun god and king of the Egyptian gods. Ra was revered as the creator of everything and now is your opportunity to discover the mystical secrets and treasures of ancient Egypt as you spin the reels. The Sun of Ra slot is filled with features. Any Wild symbol can open the door to impressive payouts with the Jackpot Pick feature, where matching 3 coins awards a guaranteed jackpot. The Sunlight Spins' hold and spin feature is triggered by 6+ coins, while 3+ scatters can activate Sunlight Spins or award free games with added wilds.

Blueprint Gaming has released its latest slot based on the iconic Deal or No Deal brand, which features the developer's newly launched bonus concept, Lightning Spins™. Players are once again invited to take on the banker, this time with the innovative Lightning Spins™ adding a new twist to the gameplay with four in-game progressive jackpots and plenty of cash prizes to be revealed from the famous red and blue boxes. The new game is also the first to feature the exciting new Lightning Gold Spins symbols, which are fixed in position during the bonus and pay after every lightning spin, resulting in smaller wins building into significant prizes over the course of multiple free spins.

Pragmatic Play, a leading content provider to the gaming industry, has brought back its much-loved dog characters with its latest title, The Dog House Megaways™. The 117,649 payline game is the newest in Pragmatic Play's Megaways™ slot offering and includes all the popular elements of its predecessor along with some exciting new features. If four "Dog Paw Bonus" symbols land, then players are given a choice of Free Spins, either the "Sticky Wilds" or "Raining Wilds" modes. The "Sticky Wilds" offer less spins but higher win potential, with players able to win up to 12,305x their stake.

The latest title from Play'n GO was officially released into the market this week, the 5-reel video slot Saxon. The slot is a tribute to the carefree, freewheeling days of the eighties set to the soundtrack of one of British heavy metal's most influential bands, Saxon, with players able to pick from several of their songs to listen to while playing. One of the era's biggest European acts, their legacy has influenced several bands over the years, including top acts like Metallica and Megadeth. Similar to some of their earlier 2020 releases, most notably Annihilator, Saxon also brings a high level of animation into play as part of the game's entertainment.

Vibra Gaming, has launched its latest slot game, called Patagonia Wild. The game provides players with an immersive natural environment that changes based on changing seasons. There are loads of features and prizes available for players as well. Ramiro Atucha, CEO at Vibra Gaming, said: "This is one of those places in the world that truly show how beautiful our planet is and it felt great to turn it into good entertainment with prizes that can even top nature."