CEEGC2019 Budapest – Speaker Profile: Max Krupyshev, CEO at CoinsPaid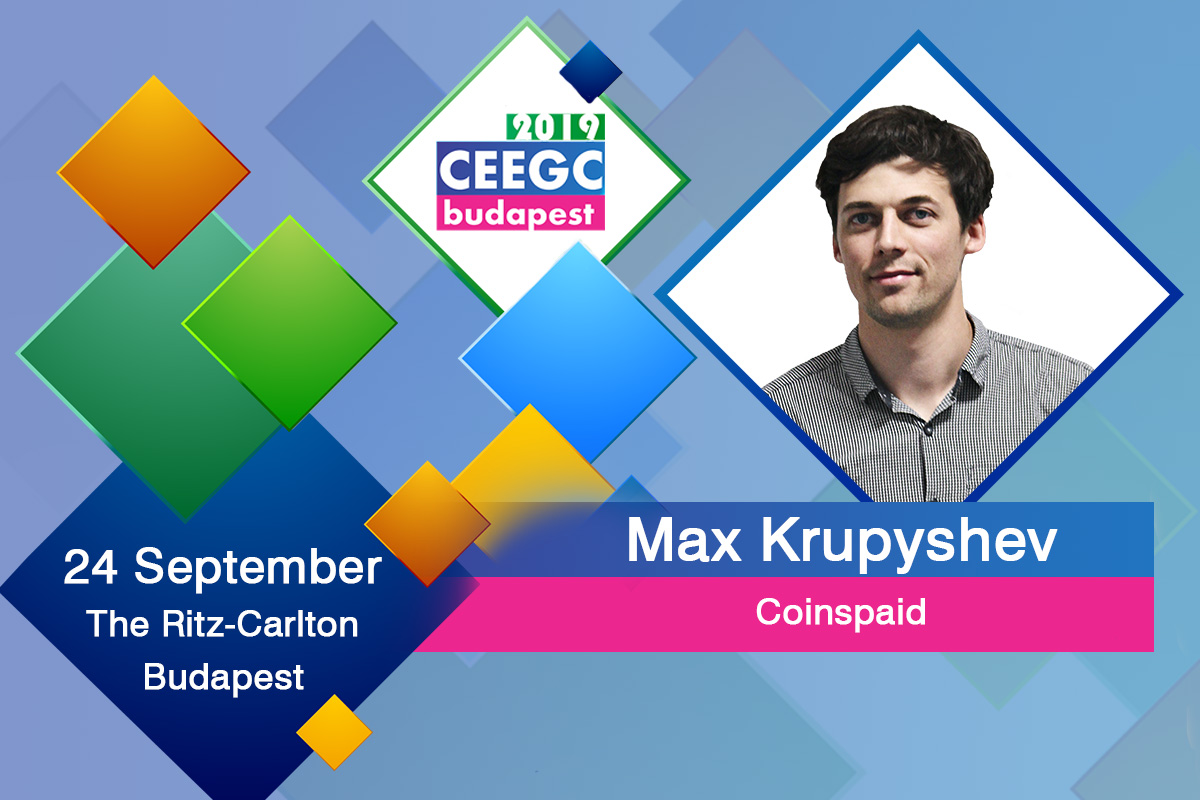 Reading Time:
2
minutes
CEO of fast-growing Cryptocurrency Processing Provider to join the payment related panel discussion at CEEGC 2019.
As mentioned earlier, at CEEGC2019 we are putting together a debate about Payments, Fintech, and Blockchain with an emphasis on the changes that have occurred in the past 2 years.
The panel discussions will take place during the 2019 edition of CEEGC Budapest, and has been strategically titled as "2-year revision – Payments, Fintech and Blockchain".
Among the experts of the panel discussion, you have the opportunity to catch up and hear more about cryptocurrencies and blockchain in the online gambling industry from a leading expert, Max Krupyshev, CEO at CoinsPaid.
About Max Krupyshev
Max has a Bachelor's degree in Physics and a Master's in Business Administration.
Max heard about Bitcoin for the first time in late 2013 right after completing his Master's degree in Management. Max was immediately inspired by the innovative and disruptive technology behind Bitcoin and quickly made a name for himself in his local Bitcoin community in Kiev.
Eventually, Max's passion for Bitcoin drove him to co-found a Kiev-based software development studio and to found the Bitcoin Foundation Ukraine and Satoshi Square Kiev. Max has worked for one of the biggest Bitcoin Cloud mining platforms prior to becoming Product Manager and later Head of Crypto Business at Cubits.
After a tragic Cubits shut down, Max was invited to obtain the CEO position at coinspaid.com. Coinspaid is a fast-growing Cryptocurrency Processing Provider for an online business.
Make sure that you are among the delegates of CEEGC Budapest this year for a new and engaging format that is going to increase the engagement and interaction of the attending delegates.
Register here or View the Agenda!
Browse the official event website for more details: www.ceegc.eu